What is the E-2 Visa?
If you're an aspiring investor looking to establish a new business or operate an existing business in the United States, the E-2 Visa might be the perfect opportunity for you. It is a non-immigrant visa category that allows individuals from treaty countries to enter the US for the sole purpose of investing a substantial amount of capital in a genuine enterprise.
Difference between Treaty Investor and Treaty Investor Employee
Before we delve into the benefits and requirements of the visa, it's essential to understand the distinction between a Treaty Investor and a Treaty Investor Employee. A Treaty Investor is an individual who is the primary investor and holds the citizenship of a qualifying treaty country.
Meanwhile, a Treaty Investor Employee is a person who also holds the citizenship of a treaty country but is coming to the US to work for a qualified E-2 enterprise in an executive, supervisory, or essential capacity.
In this article, we will focus exclusively on the Treaty Investor path.
Benefits of Being an E-2 Treaty Investor
You can legally live in the US, work and operate your business
Your immediate family is included in the visa – spouse and children under 21 years old, unmarried. Your children can also study in the US.
You can travel to and from the US, without restrictions
You can renew your two-year E-2 Visa indefinitely, as long as your business remains viable and the requirements for renewal are sustained
There is no set minimum investment amount, as long as the investment is considered to be a substantial amount
Family eligibility
Your family can also benefit from this investor visa. Your spouse can apply for an employment authorization document (sometimes referred to as a work permit) from the US Department of Homeland Security to legally work in the US, and your children can attend school without needing a separate student visa.
E-2 Visa Requirements
To qualify for an E-2 Visa, you must meet the following eligibility criteria:
Be a national of a treaty country
You must be a citizen of a country that maintains a valid treaty of commerce and navigation with the US. The E-2 treaty countries are:
Albania, Argentina, Armenia, Australia, Austria, Azerbaijan, Bahrain, Bangladesh, Belgium, Bolivia, Bosnia and Herzegovina, Bulgaria, Cameroon, Canada, Chile, Colombia, Costa Rica, Croatia, Czech Republic, Democratic Republic of Congo, Denmark, Ecuador, Egypt, Estonia, Ethiopia, Finland, France, Georgia, Germany, Grenada, Honduras, Ireland, Israel, Italy, Jamaica, Japan, Jordan, Kazakhstan, Kosovo, Kyrgyzstan, Latvia, Liberia, Lithuania, Luxembourg, Macedonia, Mexico, Moldova, Mongolia, Montenegro, Morocco, Netherlands, New Zealand, Norway, Oman, Pakistan, Panama, Paraguay, Philippines, Poland, Portugal, Republic of Congo, Romania, Senegal, Serbia, Singapore, Slovak Republic, Slovenia, South Korea, Spain, Sri Lanka, Suriname, Sweden, Switzerland, Taiwan (Republic of China), Thailand, Togo, Trinidad & Tobago, Tunisia, Turkey, Ukraine, and the United Kingdom.
From 2023, if you have acquired citizenship of one of these countries via a citizenship by investment program, you will also need to prove that you are a resident of the country for at least three years in order to be eligible for the E-2 Visa.
Make a substantial investment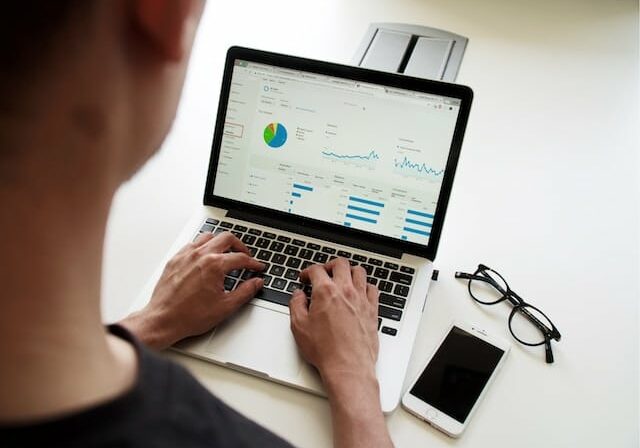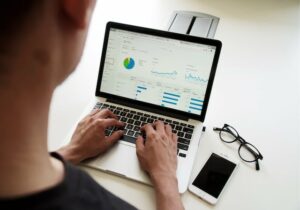 You must invest a significant amount of capital in a bona fide enterprise in the US. There's no specific minimum investment required, but it must be sufficient to ensure the successful operation of the business invested in.
The investment must have the present or future capacity to generate more than enough income to provide a minimal living for you and for your family (if applicable).
The rule of thumb is to invest at least $100,000, although this isn't an official guideline and some treaty investors have been able to invest less and be granted the visa.
A "bona fide enterprise" refers to a real and active business that makes goods or provides services for profit. It should also meet all the applicable legal requirements to operate in its area.
Other requirements:
The investment must be classified as a real operating enterprise, rather than a passive or speculative investment.
The funds you invest must be at risk and committed to the enterprise, meaning that you must have a personal financial stake in the success of the business. This can include committed funds in an escrow account.
The investment cannot be marginal or an idle investment. It means the enterprise should be established for more than just the purpose of supporting you and your family.
The investment capital must be lawfully acquired. In other words, you cannot use money obtained through illegal means.
The business you have invested in should have profitability, being able to generate more than enough income to provide a living for you and your family, as well as to make a significant economic contribution.
As the principal investor, you must be actively involved in the development and direction of the enterprise.
You must own at least 50 percent of the enterprise or have operational control through a managerial position.
Intent to leave
You must prove to the embassy that your intent in entering the US is just to work and live temporarily. An E-2 visa is a non-immigrant visa; you are not eligible for permanent residency.
You must provide a written statement to the US Embassy that you will leave the country once your E-2 status expires. The written statement is sufficient, although sometimes the embassy might request additional proof of ties abroad. Ties are the proof that binds you to your country of residence, such as your house, job, or family.
Employee requirements

As a principal investor, you can apply for E-2 for qualifying employees, who are usually of the same nationality as yours (same treaty country). The registration might take a few months, depending on the jurisdiction. The E-2 employee visa can be obtained within two weeks.
The E-2 Visa can be extended to other personnel if they meet the following conditions:
Supervisors, executives, and managers:
They must hold a managerial position and handle an entire business or a key part of the business.
Skilled workers or specialists:
The employee must have highly specialized skill capacity in some area related to the business that is difficult to find in the US.
The individual is an essential employee, who is necessary to run a principal trader or investor's business in the US.

Determine eligibility: Ensure that you are a citizen of a treaty country, meaning a country that maintains a valid treaty of commerce and navigation with the US.
Plan your investment: Decide on the business you want to invest in, whether it's purchasing an existing business or starting a new one. Calculate the amount of money you need to invest, and develop a solid business plan that outlines your investment, the nature of the business, and its potential to be profitable.
Establish the enterprise: Make the investment.
Submit the application: Prepare all the necessary documentation for your application, and complete the online DS-160 form (Online Nonimmigrant Visa Application), if you are applying from outside the US. If you are applying from within the country, you need to file Form I-129 to request a change of status to E-2 classification. If you are an employee, your eligible employer must file Form I-129 on your behalf. Visa applicants or employers must send the forms and documents to the United States Citizenship and Immigration Services (USCIS).
Schedule and attend your visa interview: Be prepared to answer questions about your investment, the nature of your business, and your intentions while in the US.
Provide biometric information: You, as the principal applicant for the investor visa, and your family will need to provide biometric information, such as fingerprints and photographs, during the visa application process.
Receive the visa: If successful, you will receive a positive decision on your application, and the visa, allowing you to enter the US. This investor visa allows you to work only for the business you invested in, and your family members (spouse and unmarried children under 21) can accompany you to the US.
Maintain E-2 status: Now you have to maintain your treaty investor status by actively managing and operating the business. You can renew the visa (usually every two years), for as long as you continue to meet the visa requirements.
E-2 Visa Timeline
The processing time can vary based on your home country and the time taken for USCIS or the US consulate to review your application. Generally, it can take a few weeks to a few months to obtain the visa.
Exclusively available for E-2 Visa change of status applications filed within the United States, premium processing provides a streamlined option for those seeking a quicker response on their applications. For an additional fee of $2,500, premium processing ensures USCIS expedites the decision-making process, aiming to provide a verdict within 15 business days. This service is not available for initial E-2 Visa applications or for applications filed outside of the United States.
As the immigration process for an E-2 investor visa is complex, it is advisable to consult with an experienced immigration attorney for guidance and assistance. The Foreign Affairs Manual is also a valuable resource, as it includes the detailed regulations for applying.
Consular Processing or Change of Status
You can apply for the visa either through consular processing at a US embassy or consulate in your home country or by changing your status to E-2 if you are already in the US on a different visa.
Validity of the visa
An E-2 Visa can be valid from three months to five years, depending on the country from which you are a citizen. However, regardless of how long the visa is valid for, you will be allowed an initial two-year stay in the US. This stay can be renewed as many times as necessary, provided that you continue to satisfy the visa's requirements.
E-2 Visa extension
To extend your visa, you must demonstrate that your business is still active and viable. You can renew the visa every two years, and there is no limit to the number of times the visa can be renewed.
Fees and Costs
The main cost is, of course, the investment itself. Even though there is no set minimum amount, we can consider $85,000 to $100,000 as a starting point.
Other costs involve fees for applications and forms, biometric appointments, translation of documents, legal assistance, and so on.
Document Checklist
When applying for the visa, you will need to submit a comprehensive set of documents to support your application. Here is a detailed list of the required documents. Please note that additional documents may be required, depending on your specific circumstances:
DS-160 confirmation page: A completed and printed DS-160 (Online Nonimmigrant Visa Application) confirmation page, which is the online non-immigrant visa application form.
Passport: Your valid passport with a minimum of six months validity beyond your intended period of stay in the US.
Photograph: One passport-sized color photograph that meets the US visa photo requirements.
Business plan: A detailed business proposal outlining your investment, the nature of the enterprise, and its potential for profitability.
Proof of investment funds: Documents demonstrating that the funds underpinning the investment are legitimate and legally acquired (such as bank statements and promissory notes)
Proof of bona fide enterprise: Documentation (such as business licenses) proving that the business you plan to invest in is a real, active, and operating commercial or entrepreneurial undertaking.
Articles of Incorporation/Registration: If the business is already established, provide the articles of incorporation or registration.
Lease agreement or property ownership: If you have already secured a location for your business, include the lease agreement or documents showing property ownership.
Financial statements: If applicable, provide the enterprise's financial statements for the past two to three years, including balance sheets, income statements, and cash flow statements.
Market research and projections: Any market research or projections that support the potential success of your business.
CV/Resume: Your curriculum vitae or resume, highlighting your relevant experience and qualifications.
Employment details: Information about any employees you plan to hire in the US, along with their roles and responsibilities.
Proof of managerial role: If you will be managing the enterprise, provide evidence of your managerial position.
Proof of treaty country citizenship: Documents showing your citizenship in a treaty country eligible for the visa.
Payment receipt: A receipt confirming payment of the visa application fee.
Corporate documents (if applicable): If the enterprise has multiple owners or shareholders, provide corporate documents showing ownership percentages.
Additional supporting documents: Any additional documents that can strengthen your case, such as contracts, licenses, or permits.
Do E-2 Visa Holders Pay Taxes
You will need to pay taxes on all qualifying income. How much tax you pay on such income you pay depends on your tax status. Depending on whether you're a resident alien or a non-resident alien (for tax purposes), the tax treatment will differ. It's recommended to take the Substantial Presence Test to determine your status.
If in doubt, speak to a tax specialist to help determine your tax situation in the country.
Pros and Cons of the E-2 Visa
Like any visa category, the E-2 Visa comes with its own set of advantages and disadvantages:
Advantages
Quick processing time: This visa generally has a faster processing time compared to many other US visas, making it a quicker option for those looking to start a business in the US.
No fixed minimum investment: Unlike certain investment-based visas like the EB-5 Visa, the E-2 Visa does not have a fixed minimum investment amount. The investment should be a substantial amount in relation to the total cost of the enterprise, but this flexibility can be beneficial for some investors.
Flexibility in business types: This visa allows you to invest in a wide range of businesses, from established enterprises to startups, as long as they meet the qualifying criteria.
Family inclusion: Your spouse and unmarried children under 21 can accompany you to the US on an E-2 dependent visa.
Disadvantages
Non-immigrant status: It is a non-immigrant visa, which means it does not lead directly to permanent residence (Green Card). If your goal is to obtain a Green Card, other visa categories like the EB-5 Visa may be more suitable.
Investment and active involvement required: To maintain visa status, you must maintain a substantial investment in an actively operating business and be actively involved in its management. This level of commitment may not be feasible for everyone.
Limited to treaty countries: The visa is available only to citizens of countries that have a treaty of commerce and navigation with the US. Not all countries are eligible for this visa, limiting its accessibility to certain nationalities.
No direct path to citizenship: While this visa allows for indefinite renewals, it does not offer a direct pathway to US citizenship. If your ultimate goal is to become a US citizen, you may need to explore other visa options that lead to permanent residency and citizenship.
E-2 versus the EB-5 Visa
It's easy to get confused with the US's other investment visa program, the EB-5. The key difference is that the EB-5 is designed to allow the principal applicant to secure a permanent green card, with citizenship possible after a set number of years. Moreover, unlike the EB-5, there is no set minimum amount of capital that you need to invest to be eligible for the E-2 Visa.
For more information, check out our EB-5 Visa US 2023: The Ultimate Guide by Experts.
Risk factors
Applying for an E-2 Visa comes with risks, including the potential loss of investment if the business venture fails. The success of the visa application relies on the viability of the business proposal and eligibility requirements. Visa denial and limitations based on treaty country citizenship are also possible risks. To minimize risks, thorough research, professional guidance, and a well-prepared application are essential.
E-2 and Path to Citizenship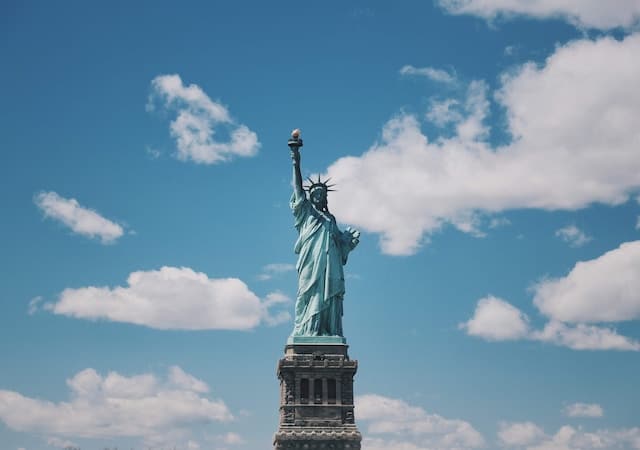 As an E-2 Visa holder, you cannot apply for naturalization directly. If that's your plan, you must first obtain lawful permanent resident status (Green Card) through a different immigration pathway.
There are several ways to obtain a Green Card, such as employment-based sponsorship, family-based sponsorship, diversity visa lottery, or refugee/asylum status.
Once you have obtained a Green Card and meet the residency requirements (usually five years, or three years if married to a US citizen), you may be eligible to apply for US citizenship through the naturalization process.
During naturalization, you'd need to meet specific eligibility criteria, including good moral character, language proficiency, and knowledge of US civics.
Why work with Global Citizen Solutions for your E-2 application?
If you think the E-2 Visa may be the right option for you, or if you'd like to know more about other US visa options, don't hesitate to contact us and book a complimentary 30-minute call with one of our experts.
Global Citizen Solutions is a boutique investment migration consultancy firm focused on finding the right residency or citizenship by investment program for individuals wishing to secure their future and become global citizens. With offices in Portugal, the United Kingdom, Hong Kong, and Brazil, our multilingual team guides individuals and families from start to finish, providing expert advice considering freedom, mobility, taxation, and security.
We have helped hundreds of clients from 35+ countries in all the top Residency by Investment and Citizenship by Investment programs. With an in-depth and comprehensive understanding of the area, we provide our clients with solid guidance. We have a team of immigration lawyers, and immigration advisers specialized in US immigration.
Our team has never had a case rejected. Our 100 percent approval rate sets us apart from our competitors and guarantees that you can expect a successful application.
Our transparent pricing covers all the processes from opening your bank account, document certification, and legal due diligence to investment and submission. As there is one fee for the entire process, you can be confident that you will not face any hidden costs later.
All data is stored within a GDPR-compliant database on a secure SSL-encrypted server. You can be safe knowing that your personal data is treated with the utmost security.
Global Citizen Solutions provides an all-encompassing solution. Our support can continue even after you receive your passport. We offer additional services such as company incorporation, Trusts, and Foundations formation.
The BeGlobal Onboarding System® allows you to access the status of your application every step of the way, something that sets us apart from our competitors.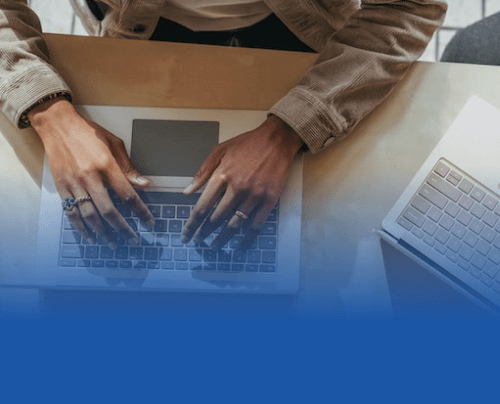 Related Articles
To find out more about immigration opportunities, investment visas, and work visas in the US, the following articles may be useful:
Frequently Asked Questions About the E-2 Visa
Who is eligible for the E-2 Visa?
Citizens of countries that have a valid treaty of commerce and navigation with the United States are eligible for this investor visa, which is designed for investors and entrepreneurs seeking to make a substantial investment in a genuine US enterprise that will make a significant economic impact in the US.
There is no minimum amount that you should invest, but it should be substantial relative to the cost of either purchasing an established enterprise or creating a new one. It can't be considered a marginal enterprise.
The treaty investor must be actively involved in developing and directing the enterprise to qualify for the visa.
Immediate family members can also be included in treaty investor visas.
What happens if the business venture fails?
If your US business is no longer operating, and you fail to meet the visa requirements, you may lose your visa status as a treaty investor.
How much is the minimum investment for an E-2 Visa?
There is no fixed minimum investment amount for E-2 treaty investor visas, but it must be substantial relative to the cost of the enterprise.
This investment can be made using personal funds or through loans secured by personal assets. Loans secured by collateral, such as real estate or other valuable assets, are generally considered more favorable by USCIS, as they demonstrate that the investor has a significant financial stake in the US business and is committed to its success. This is also true for funds committed in an escrow account.
Can I apply for the E-2 Visa if I'm already in the US on another visa?
Yes, if you are in the United States in a lawful nonimmigrant status, you can apply for a change of status to E-2 if you're eligible and meet the requirements. You will have to fill Form I-129 and send it to the US Citizenship and Immigration Services (USCIS) requesting treaty investor status.
You'll need to send documentation confirming citizenship of a treaty country, and also about your investment enterprise, proving that it makes commercial sense and will contribute to the US economy (and is not a marginal enterprise solely).
The United States Department of State will then determine whether you can receive your nonimmigrant treaty investor status.
Can money gifted by a family member be used for the E-2 investment?
Yes, gifted funds, from family members or from other sources, can be used for the business investment, but you must be able to demonstrate the legitimacy of the gift.
How long does it take to get the E-2 Visa after the application is approved?
The time it takes to receive the visa may vary based on individual circumstances and processing times.
Can I work in the US while my E-2 application is being processed?
No, you cannot work in the US until your visa is approved, and you have obtained work authorization.
Can I travel in and out of the US on an E-2 investor visa?
Yes, you can travel in and out of the US as long as your visa is valid.
What is the success rate of E-2 applications?
In 2021, the success rate for E-2 Visa applications was 92 percent, with 33,129 visas issued by the United States Department of State among 35,812 applications. The success rate of applications varies depending on the principal applicant's eligibility and the strength of the plan for your business.
Can I apply for the visa if I have previously been denied a US visa?
Yes, a previous US visa denial does not automatically disqualify you from applying for an E-2 Visa.
Can I live anywhere in the US with an E-2 Visa?
Yes, US immigration law enables you to live anywhere in the US while holding an E-2 investor visa, as there are no restrictions on the location of your US business.
Are treaty investors allowed to bring their employees to the US?
Nonimmigrant treaty investors may apply for e-visas for employees who work in a supervisory or specialized knowledge capacity and ensure the efficient operation of the business. An E-2 employee may also work for the treaty organization's parent company or one of its subsidiaries.
What is the expiration date of an E-2 investor visa?
An E-2 investor visa is initially valid for two years, but extensions can be granted indefinitely for two-year increments. The expiration date is not the same as the departure date; E-2 investor visa holders can stay until their extension application is decided.
Can I use an E-2 Visa in an expired passport?
A valid visa remains valid even if the passport it's contained in has expired. However, to use the valid visa for travel, you must also present a valid passport from the same country that issued the visa. The immigration officer will examine both passports and validate your investor visa during the entry process.