Passports are fundamental for international travel as they determine which countries the holder can easily hop on a plane to. With this said, the US passport is one of the most powerful passports in the world, allowing US citizens to visit 172 countries visa-free.  Indeed, according to Global Citizen Solutions Global Passport Index, the American passport ranks in 1st place in 2022, based not only on travel opportunities, but also investor, and relocation benefits.
If you're wondering how to get a U.S. passport, you have come to the right place. In this article, we'll go over how to apply for a U.S. passport in 2022 and describe the U.S. passport application and renewing process, including what documents, fees, and photographs are necessary.
How to get or renew a U.S. passport
U.S. passports must be valid for international travel. A passport can also be used as a legal identification document in the United States. This is a government document aimed to confirm your identity and nationality. If you need to complete a U.S. passport application, fill out the DS-11 Form, collect the necessary documents, then pay the fees and complete the form. 
They will also have expiration dates and what is required to renew the passport. A passport is valid for ten years, if you were 16 or older when receiving it, and five years if you received your passport when you were under the age of 15.
Applying for a U.S. passport
The U.S. passport is perhaps not the easiest passport to get hold of. In Global Citizen Solutions Global Passport Index, based on mobility, investment opportunities and quality of life, 3 individual indicators (mobility, investment opportunities and quality of life) were measured in three indexes. The US ranking in each is outlined below:  
Enhanced Mobility Index – 10th place

Investment Index – 4th place

Quality of Life Index – 23rd place
The overall result brought the U.S. passport to the 1st place in the list, therefore highlighting the desirability of having a US passport.
If you are applying for your own first passport in the United States, you must do so in person at a Passport Acceptance Facility near you.
To renew your passport, you must do this in person or by mail in the United States.
The passport eligibility in the U.S. 
Many factors influence passport issuance other than citizenship or naturalization. Passport revocation may result from prior visa refusal, warrants, extradition, and other legal issues. The final decision on this subject comes from The State Department.
Before applying for a U.S. passport, a person needs to be a citizen of the United States by birth or naturalization or a U.S. national. Those holding green cards must go through the naturalization process before they can apply.
Passport card and book
The United States government issues two types of travel documents for its citizens: passport books and passport cards. Both the passport book and the passport card serve as identity and citizenship proof in the United States. Even though both documents are used as 
identification for travel purposes, they differ in terms of where you can carry each document. We want you to understand the differences between them, so you can choose whether to apply for one or both.
What is the difference between a passport book and a passport card? Passport cards are accepted at land and sea borders in Canada, Mexico, and other countries in North America. A passport book, on the other hand, can be used for international and domestic travel from the United States by land, air, or sea.
Here are some more distinctions between passport cards and books.
U.S. Passport Book: 
Costs $165;

Valid for both domestic and international travels;

Looks like a small booklet.
U.S. Passport card:
Costs $65;

Only valid for travel by both land and sea within the United States and other North American countries;

Looks like and has the size of an ID card.
Steps to apply for a U.S. passport
The following paragraph will provide a step-by-step review on how to get a passport of the United States and the application process. This procedure will allow you to file and finalize documents at your local passport office or processing facility. As a result, you'll be one step closer to accessing a vast array of countries in the world visa-free.
To get a passport, U.S. citizens need to follow these steps:
1. Submit the DS-11 form
The DS-11 form can be completed in two ways: fill out and print the form online, or you can also download the DS-11 form in PDF format, print a copy, and fill it out offline.
A box at the top of the form allows you to confirm that you want to receive your passport card, passport book, or both. For U.S. citizens, It is possible to own both books and cards at the same time.
Please keep in mind that this pass is only good for land and sea travel to Mexico, Canada, Bermuda, and the Caribbean. When applying for a passport book, you can select between a 28 and 52-page copy. If you frequently travel internationally, consider the latter.
The application's questions request personal information such as an address, full name, e-mail address, phone number, and so on. The form asks for information about your travel plans. You do not need to plan your trip right away to obtain a passport. You should also wait until you accept the representative's request before signing the application.
2. Collect necessary documents
The most frequent question from applicants is: "What documents do I need for a passport?" There are supporting documents required when submitting Form DS-11 to obtain a passport. It is critical to comprehend what is required for each document to avoid delays in the process and to obtain your travel documents as soon as possible. The list of supporting documents is as follows:
It is necessary to present proof of U.S. citizenship when obtaining a passport. Here is the citizenship evidence:
Previously issued United States passport (a passport that has been altered or damaged is not proof of U.S. citizenship);

Certification of Birth or Consular Report of Birth Abroad;

A long-form of an original or copy of a birth certificate issued by a city, county, or state in the United States;

Certificates of Citizenship and Naturalization.
A certified birth certificate has the registrar's seal which is raised, impressed, embossed, or multicolored. Also, the registrar's signature and the period the certificate was issued with the registrar's office, should be within one year of your birth.
If you do not have any of the documents listed above as proof of citizenship, you may provide secondary proof of citizenship.
What to do in case your original citizenship documents are lost?
If you have lost your previous proof of U.S. citizenship, you must replace it before applying for a U.S. passport.
U.S. Birth Certificate. You can obtain a birth certificate from the county or local government where you were born. The request will be processed by local government agencies such as the county clerk. Processing times and passport execution fee may vary.
Citizenship or Naturalization Certificate. You must apply for replacement Form N-565. The time to wait varies from 6 to 12 months and there is a $555 application fee.
Birth Certificate or Consular Report of Birth Abroad (CRBA). A CRBA is usually issued immediately after birth. You can apply for the replacement through the United States Department of State, and the cost is $50. It takes 4-8 weeks.
You may provide both primary and secondary identification. Both are detailed below. Please keep in mind that you must also submit a copy of the identity document. If possible, providing this type of evidence will streamline the application process.
A valid United States passport or passport card (undamaged, a photo must be recognizable);

A current state driver's license (not a learner`s or temporary permit);

Certificates of Citizenship and Naturalization with a photo;

Valid foreign passport;

Employee identification card (county, city, federal, or state);

Military ID card issued by the United States;

Permanent Resident Card (Green Card), this type of visa is typically used by parents of U.S. citizen children;

Matricula Consular (which is Mexican Consular ID), typically used by parents of U.S. citizen children applying.
If you apply for and submit your primary identification at a passport processing center outside of the state, you will also be required to provide additional identification. For example, if you apply in Texas while holding an Arizona driver's license, you will be required to show additional identification.
Photocopy of the identification document
When you submit a DS-11 form for a new passport, you must include a copy of the identity document you present to the payee representative. If you want a copy of your identification card accepted, you must follow certain rules.
The copy must be on plain white standard 8 1/2 x 11-inch paper and show the front and back of the ID card. Copies must only include images from one side of each submitted page.
In case it is not possible to make copies on the same side of one page, bring two pages. The front of the ID card is depicted on one page. The second page is displayed on the back of the identity card.
There must be no images or other marks on the paper. Paper sizes larger or smaller than 8 1/2 x 11″ cannot be substituted. You can enlarge your ID image on 8 1/2 x 11″ pages but should not shrink it.
One recent passport photo
To ensure that your passport photos meet the passport photo requirements, familiarize yourself with the guidelines: the size of U.S. passport photos is 2×2 inches, taken within the last six months to show your current look; colored (black and white photos are not accepted anymore); there must be a front view, full face, and white plain background; the photo should be printed in either glossy or matte photo paper; from the tip of the chin to the top of the head, 1 inch and 1 ⅜ inch; eyes open and the facial expression must be neutral.
Your documents are proof of U.S. citizenship, and original or certified copies are required. You will receive your documents back, even if it arrives on a different day than your new passport. Your documents arrive safely if using protective packaging and traceable shipping methods.
3. Visit the application facility 
You can visit the application center after completing the form and gathering all the necessary documentation. Also, post offices serve as acceptance points. Before visiting them, it is required to call to arrange an appointment.
The completed DS-11 form and supporting documents will be reviewed by a confirmation representative. Also, when signing the application, administer a witness and an oath. The new passport fee must be paid to the Department of State in the United States. Send it with the completed form and any supporting documentation. The responding agent will charge a processing fee to you.
How long does it take to obtain a new United States passport?
When you apply for a passport at the agency, you can choose between regular and expedited passport processing. Regular processing takes 4-6 weeks, but it may take longer during peak periods. Expedited processing is expected to take a few weeks. However, there is an additional fee for the expedited service.
Within the United States
Things get easier if you want to get a U.S. passport while being inside the country. The time to get a U.S. passport within the country will vary depending on how urgent your request is. You will need to meet several requirements.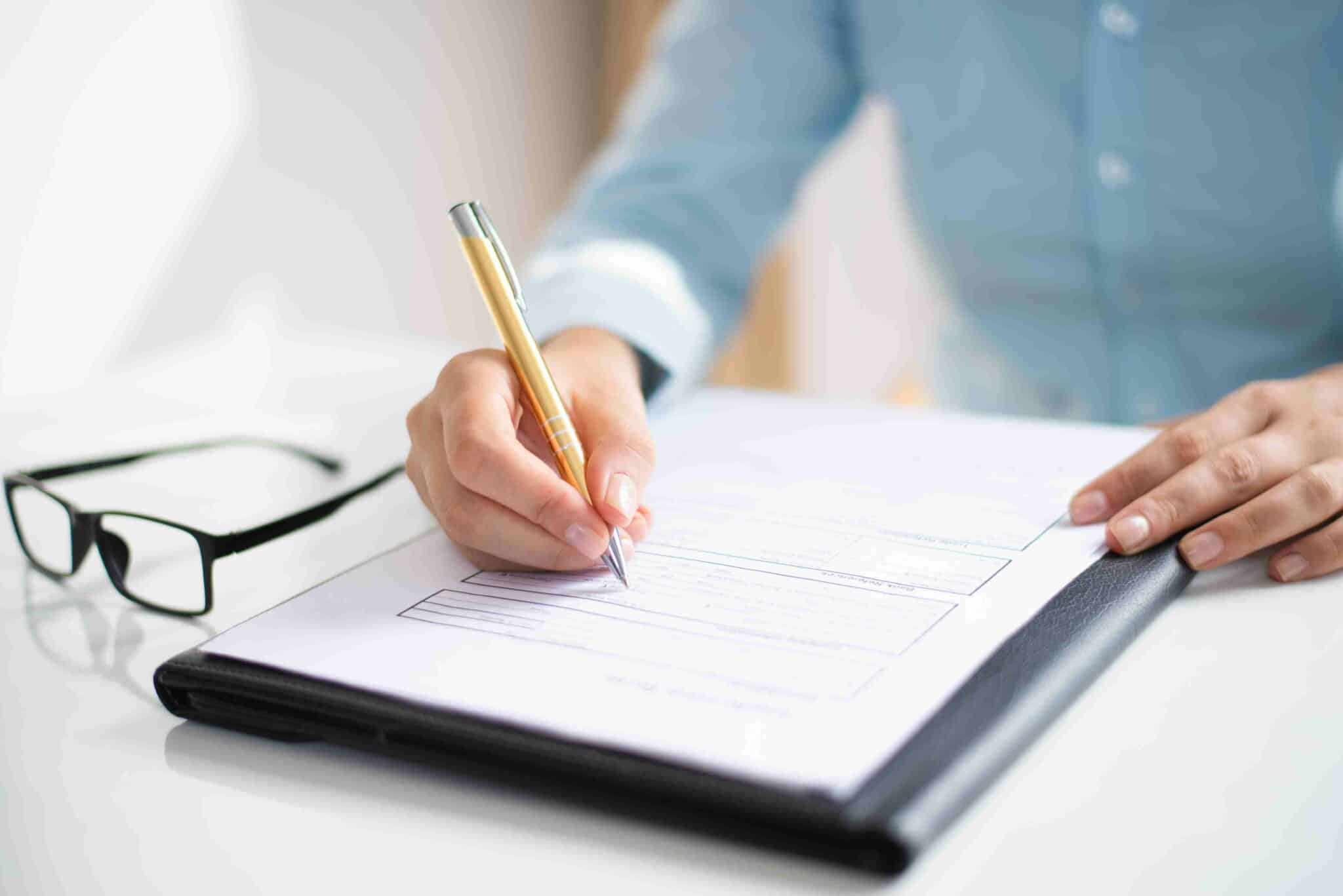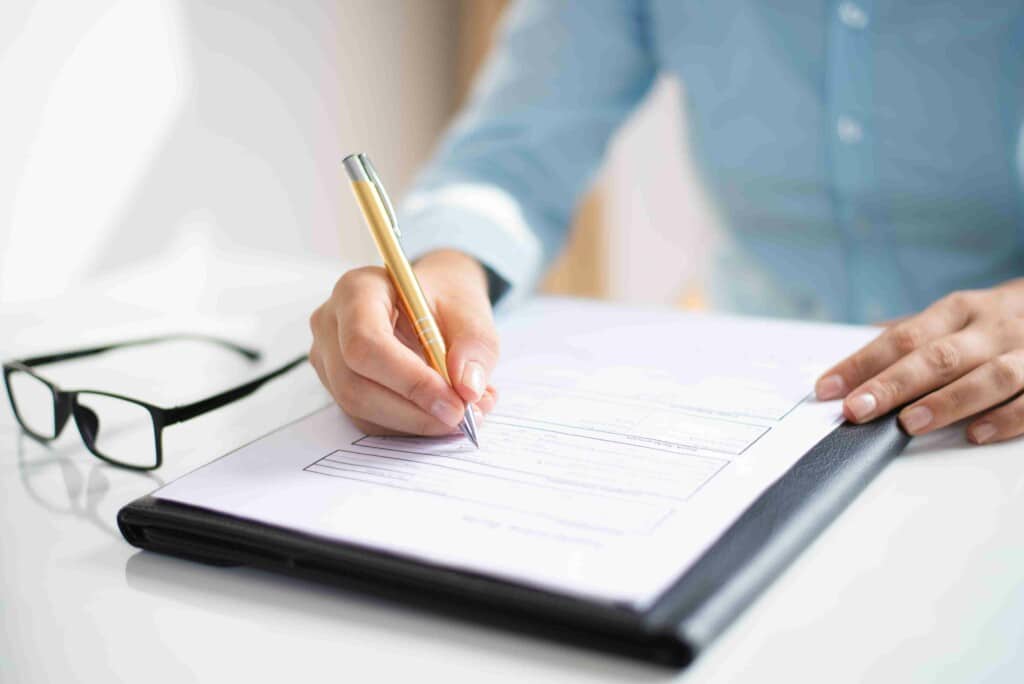 You can use an expedited process in case you have to get the U.S. passport in

seven weeks or less

. You can request it either by mail or in person. If you choose to request in person, find the nearest passport office location. The cost for such a service is an extra $60, with additional costs for delivery. 

If you're planning to travel in more than seven weeked, apply in person at a passport acceptance facility in your state. To find the right facility, visit the governmental travel state official websites. You must follow the usual passport application process. The search page will ask you for the three scopes: State, State/City, and Zip Code. Then you will choose between the additional criteria (Handicap Access, Photo On-site, or Photo Nearby) and click the "search" button to see the passport application facilities that are near you. 
The passport processing times for both normal and expedited services fluctuate during the year. Check the current processing times before submitting your application.
Outside the United States
Applying for a U.S. passport while living overseas is not the same as applying for a passport in the United States. Most countries require that you apply in person at a U.S. embassy or consulate. This rule applies to all passport services. 
Each American embassy and consulate has its own set of rules for submitting and processing final documents. You may be able to use mailing services in some countries. If you need more information, you are free to visit the secure websites of the U.S. embassy or consulate.
If you are outside the United States and need to get a U.S. passport, you can get in touch with the U.S. Embassy or consulate near you. There, you will get the information and forms to request a passport. Here are the steps that you'll need to follow when applying:
1. Fill out the form
Select the form, fill it out, and print. In this case, you'll need your most recent passport and use Form DS-82. For this your passport should be:
Submitted with your application;

Issued when you were at the age of 16 and older, within the last 15 years;

There is your current name (alternatively, you can use the original or copy of your marriage license, divorce order, or court order to record your name change).
Use the Form DS-11 if none applies to you.
2. Show evidence of your U.S. citizenship and provide its photocopy
If you submit Form DS-11
Your most recent passport serves as proof of citizenship in the United States. Submit it along with your application. Your old passport and/or card will be returned to you.
Submit a copy of your U.S. citizenship certificate (front and back, if the information is printed this way).
8.5″ x 11″ on regular white paper;

Readable;

Single-sided;

In black and white.
In case you do not want to provide a copy of the evidence of your citizenship, you may do a certified copy. The authority will keep a second copy of your proof of citizenship if you submit it. If you do not submit a second copy or a photocopy of the citizenship evidence, your passport application may be set back.
If you submit Form DS-82
U.S. passport: undamaged, valid, and maybe expired;

U.S. birth certificate (issued by the place of birth; with your full name, date, and place of birth, parent(s)' full names; with the date and signature filed by the registrar's office within one year of birth; with the issuing authority's seal);

Certificates of Naturalization and Citizenship;

Consular Report of Birth Abroad or Certification of Birth.
You will have to provide an original or certified copy. Notarized copies and photocopies will not be accepted.
3. Present your ID with its photocopy (only DS-11)
Present to the acceptance agent one of the identification documents (IDs) listed below. Note that its primary function is to identify you.
Valid or expired, undamaged U.S. passport card book (expired or valid, must be undamaged); Certificate of Naturalization or Citizenship;

The ID of a government employee (city, county, state, or federal);

Military dependent or U.S. military ID;

Driver's license or enhanced driver's license with photo, fully valid and in-state;

The valid foreign passport you currently have;

Green Card, or U.S. Permanent Resident Card, is mainly used by a parent of a U.S. citizen child applicant;

Mexican Consular ID, mainly used by a parent of a U.S. citizen child applicant;

Native American tribal photo IDs and Enhanced Tribal Cards;

Trusted Traveler IDs, including NEXUS cards, valid Global Entry, SENTRI, FAST.
And others: valid in-state learner's permit, valid in-state non-driver ID, or temporary driver's license. All of them must have a photo. Also, remember that when presenting one of these three documents you may need to present an additional ID. 
You can also submit a DS-11 photocopy. It should be on the front and back of each ID presented when applying. The photocopy must be on white paper, the 8 1/2 x 11 inches size. No decreased image sizes or double-sided photocopies are allowed.
4. If there are some, inform about the special circumstances
There might be more requirements if some of the next categories apply to you:
A child under 16, or 16-17 y.o;

You owe a child support;

The diplomatic, official, or another issuance passport;

Limited-validity passport replacement;

Theft or loss of a previous passport;

Gender marker selection;

Name changing.
5. Present your photo
There must be one photo attached to your application with all requirements met. Keep in mind that the U.S. passport photos' requirements may differ from other countries.
6. Pay the passport fee and submit the application status
To see the payment fees and methods, visit the website of your consulate or embassy. Then complete the application and submit it.
What will you need to apply for a U.S. passport
To be able to apply for a U.S. passport, prepare the following documents:
Form of application. You can fill out a form online or by hand. You mustn't sign the form until directed to do so in front of the designated passport officer when applying in person.

Some personal documents, such as original proof of citizenship, a front and back citizenship document and ID image photocopy, and an acceptable ID photo.

Most recent passport and a passport photo.

Payment.
If your given name has changed, you will need a copy of your marriage certificate or a name change court order.
The official documents you submitted as supporting documents will be returned to you by the Passport Services Office.
Renewing your US passport
Passports get expired, damaged, or even broken. Such a document is not considered valid, which is why you should renew it. 
Keep in mind that due to the still ongoing Covid-19 pandemic, operations may be affected. The time of processing changes during the year, so it is better to check the status of passport operations to get an estimation of the time process.  
The U.S. passport renewal eligibility
Only U.S. citizens by birth, naturalization, or qualified as U.S. nationals can have a U.S. passport. 
Renew expired or current passport unless it was:
Issued in your previous name (and you do not have a legal document such as a marriage one for your legal name to be proved);

Issued 15 (or more) years ago;

Issues before you are 16 y.o;

Stolen, lost, damaged.
It is not possible to renew your passport if at least one of these is true. Apply for a new one in person with a DS-11 form instead.
How to renew the U.S. passport
You can submit for a U.S. passport renewal by mail. In case you need a new passport quickly, have its renewal expedited. Don`t forget to pay additional fees. 
Call 1-877-487-2778 or 1-888-874-7793 to make an appointment at a Regional Passport Agency. Call from Monday to Friday from 8 AM to 10 PM ET only. At the moment of an appointment, present your proof of immediate travel, expedited fee, and some other files.
In case you do not live in the U.S. or Canada, you have to contact the U.S. embassy or consulate. 
You can renew your passport by mail. Complete Form DS-82 if you are eligible for passport renewal. Following this, you will need to mail it directly to the State Department for processing. 
The first step is to check your eligibility for mail-in renewal. Adult passports may be renewed by mail if certain conditions are met. A minor's passport cannot be renewed by mail; instead, a new, first-time passport application must be submitted in person. 
Get the application package prepared. Many countries require passports to be valid for at least six months after entering their country, so apply for renewals early. Learn how to properly prepare your application package and include all the  required documents to ensure that your passport is processed on time.
Mail the renewal application status. It is recommended to use a USPS delivery tracking system for this.
Watch the progress. Go to USPS Tracking to follow the delivery of your package. This implies if you are using the delivery tracking USPS service.
What is needed to renew your passport?
To be able to renew your U.S. passport, get the following documents ready:
Form. Use the DS-82 renewal online application in PDF or Download Adobe Reader. You can fill it out by hand or use the Passport Application Wizard to complete it online and print it. You can

apply for passport online

, but should not submit it online. A DS-82 form can also be obtained from a local passport acceptance office or regional agency.

Most recent passport and a passport photo.

Payment.
If your given name has changed, you will need a certified copy of your marriage certificate or a name change court order.
The official documents you submitted as supporting documents will be returned to you by the Passport Services Office.
Tips on the time to renew your passport
Replace your passport about nine months before it expires.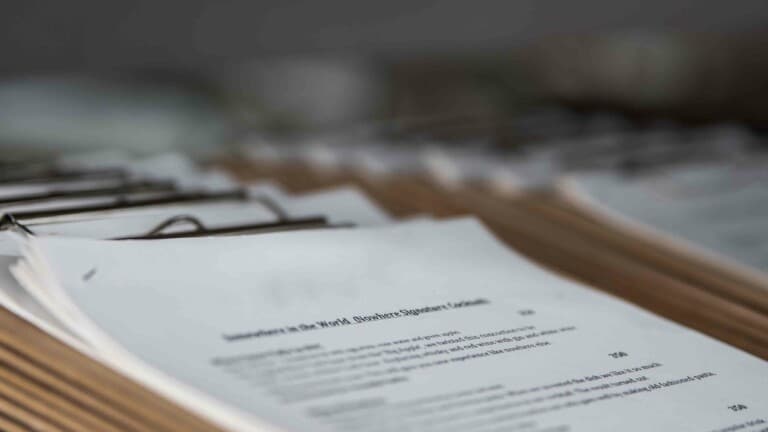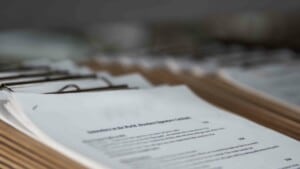 Check the "52-page" box at the top of your passport request. This helps to receive a larger passport book with 52 pages if you travel frequently.
Analyze the expiration date, as some countries require passports to be valid for six months after travel. Furthermore, some airlines will not let you board if you do not meet this criteria.
How to quickly get a passport 
How long does it take to get a passport? If you can't afford to wait two weeks or more to get your hands on a US passport, there are two ways to obtain one faster. The first option is to apply at a regional passport office. There are 25 agencies in major U.S. cities. Applicants must have an appointment in most cases. However, those who require urgent travel can visit the office. Requests will be processed within five days of the date they are submitted.
The second fast option to obtain a U.S. passport is to request a certified passport express courier service. Your new passport will be delivered to you within 24-48 hours with the help of an expediter. 
Urgent or emergency travel
You can request an immediate U.S. passport appointment at a passport agency:
If you have an urgent trip during the next two weeks. You should have evidence of upcoming international travel (for example, purchased cruise or airline tickets).
If your trip is in 72 hours (three business days). This is only in the event of an injury, life-threatening illness, or death in your family.
Non-urgent travel expedited service
An expedited passport service can be requested in case you do not need to travel urgently. It can be requested by mail or in person at the nearest passport acceptance facility. This applies to new passports.
This procedure will cost you $60 plus shipping expenses. The time of both expedited and normal processing fluctuates during the year. Before applying, check what the processing times are at the moment. 
Minors under 18 y.o
The State Department has rules in place that prevent children from receiving U.S. passports in case there is no consent from parents. There are also child protection programs that deal with child custody disputes. They aim to prevent one parent from taking their children abroad without the other parent's permission.
Children under the age of 16 must meet additional requirements when applying for a passport:
Children must provide proof of citizenship.

Both parents or guardians must agree on the passport application. A better way is for the parent/guardian to accompany the child during the application process.

Proof of parental relationship is required for the parent/guardian.

Children's passports have a 5-year validity period.
Children apply in person
Except for some 16 and 17-year-olds, all children must apply in person at a passport acceptance facility for a U.S. passport.
Children less than 16 y.o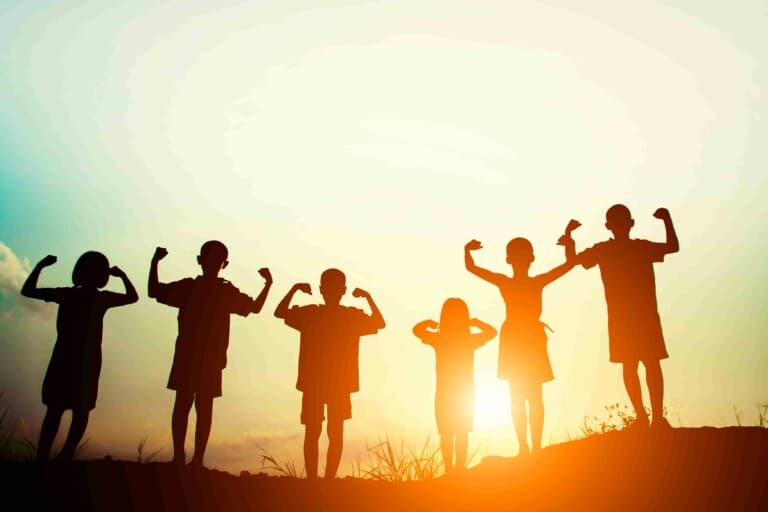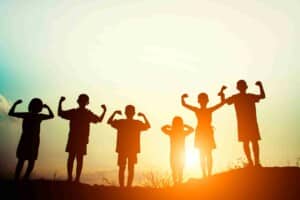 All children under the age of 16 must apply in person with two parents or guardians using passport application Form DS-11. Form DS-82 cannot be used to renew your child's passport. Those issued to children under the age of 16 are only valid for 5 years.
Children under the age of 16 require both parents' permission. It is best if both parents bring their children to apply. And, if a parent is unable to attend, he or she must provide the absent parent's statement of consent or evidence of the reason why the absent parent is not there.
Children 16 or 17 y.o
16 and 17-years old children can renew their passports by mail in case they were issued when the children were 16 or older. 
They can also apply in person. For this, they need to have their ID and present a notarized and signed statement from one legal parent meaning that they allow the teen to get a passport.
A child's passport application form outside the U.S.
If you live in another country, contact the U.S. embassy or consulate in that country for details on how to apply for the child's passport.
Custody disputes children protections 
If you assume your child has been abducted abroad, please call 1-888-407-4747 to reach the State Department and make a request to speak with a protection officer.
There are other resources available from the State Department to assist parents and children involved in custody disputes. For this, you can discover the Children's Passport Issue Alert Program (CPIAP) and how to enroll your child. Also, you may discover how to protect your child if he or she has or may have dual citizenship.
View your passport's status
Please keep in mind that COVID-19 continues to have an impact on passport processing. Check the status of your passport on the travel state governmental website to see current processing times and other information.
Depending on the time of year, the processing time for passport applications varies. Within six weeks of submitting your application, you can check the status of your application online.
Frequently Asked Questions 
How can a foreigner get a U.S. passport?
Unless the person is a non-citizen national, U.S. citizenship must be proved to obtain a U.S. passport. This will not be possible unless they first become naturalized citizens of the United States. 
How long does it take to get a U.S. passport?
Passport applications take 4 – 6 weeks to process. Your document will have a "routine" processing if you pay the regular $145 fee. You can also pay an additional $60 for expedited processing if you are in a bit of a rush and cannot wait 4 to 6 weeks.
What makes you eligible for a U.S. passport?
You must be a U.S. citizen by birth or naturalization, or a qualifying U.S. national, to obtain a passport. You can renew your current or expired United States passport unless it was issued before your sixteenth birthday or at least 15 years ago.
What 4 types of documents are required for you to apply for a passport?
To apply for a U.S. passport, you have to provide proof of the U.S. citizenship, ID photo, ID photo front, and back photocopy, and U.S. State Department`s Form DS-11 completed and printed copy.
Can a permanent resident get a U.S. passport?
Only U.S. citizens and non-citizen nationals are eligible to apply for a U.S. passport. Green card holders cannot obtain a U.S. passport until they become citizens.