The United States of America is known as the land of opportunities. The country has secured this name for many reasons, including limitless work choices, exceptional education opportunities, and top-rated living standards. Along with everything else, it has a massive reputation as a thriving economy and a startup hub. Indeed, the United States is the perfect choice to kindle your entrepreneurial spirit.
The country has one of the strongest currencies in the world, which makes it a wise choice for those looking beyond just a simple investment. If you are seeking an answer to how to get a USA investor visa, then you are at the right place. In this article, we will discuss the EB-5 investment visa, an ideal option for people looking for a Green Card with minimum investment.
Looking back at history, the US is a nation of immigrants. Of the total population, 62 percent are of European descent, 16 percent are Hispanic, 13 percent are African-American, and 5 percent are Asian. The EB-5 investment visa enables you to acquire a permanent residence with a minimum investment amount. Also, your contribution will be returned after the investment project is completed.
Another tempting reason to get the EB-5 visa is that the US ranks 2nd in the Global Passport Index. With a US passport, you can travel visa-free to over 170 countries worldwide. The US passport is one of the strongest in the world, and the stronger the passport, the more opportunities open to you.
Global Citizen Solutions created a pioneering Global Passport Index that goes beyond simple visa-free access. Our Global Passport Index incorporates investment opportunities, quality of life, and enhanced mobility.
How to Apply for an EB-5 Visa
The EB-5 visa is an investor visa, offered to those seeking US citizenship by investment. In the next few paragraphs, we will provide information on the EB-5 Visa, how to apply for it, and further details you should be aware of.
EB-5 Investor Visa USA Requirements
The EB-5 visa is also known as the USA investor or US Golden Visa. This visa is ideal for wealthy internationals keen on getting American citizenship or a Green Card. Take a look at our detailed guides on the Investment Green Card and How to Get a Green Card? to learn more about the US Green Card. In order to get the EB-5, you need to pay the US investor cost by making a substantial investment in the US. Holding an EB-5 visa enables you to live, work, study, or retire in the US without having an employer.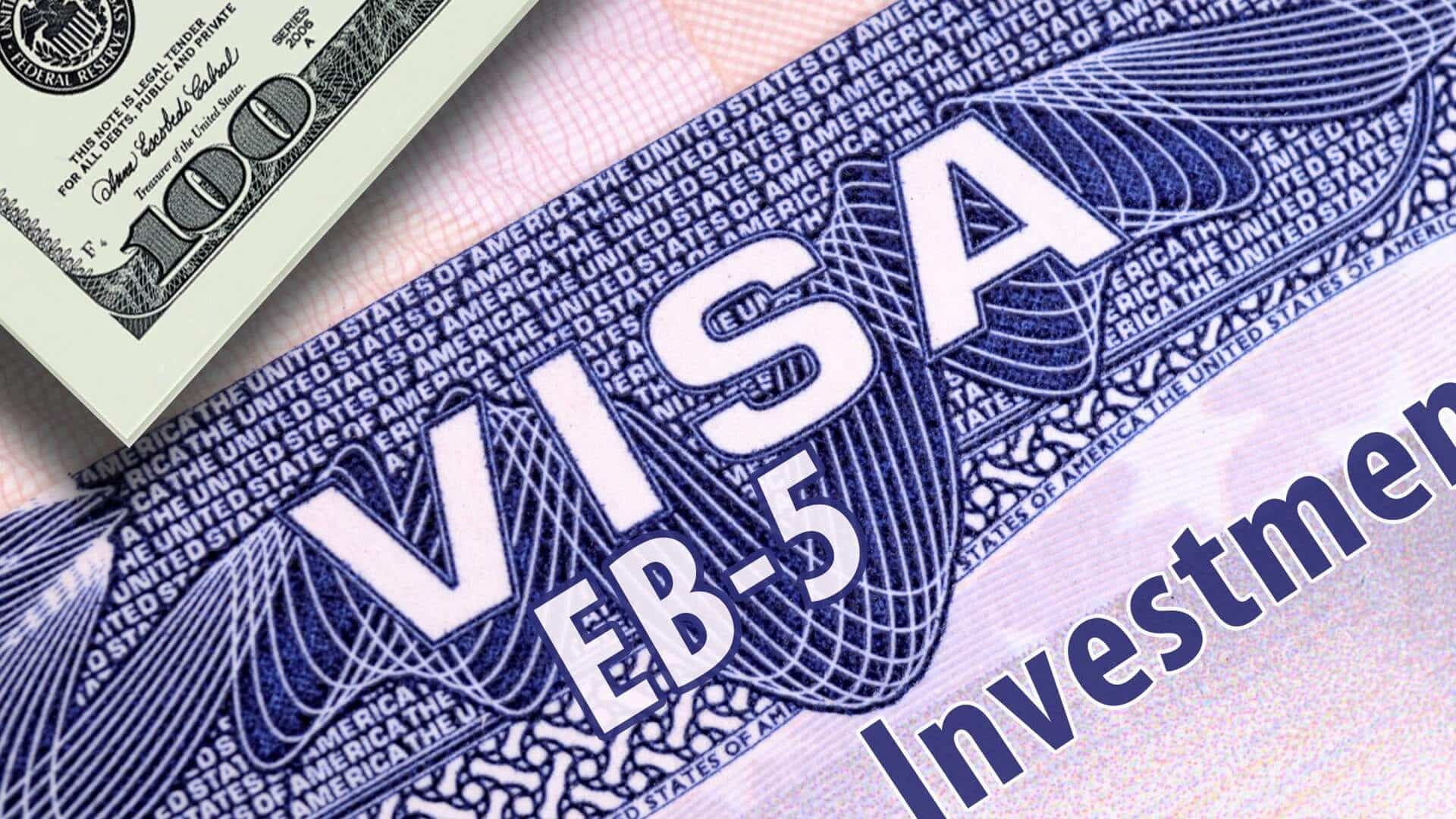 Here are the key prerequisites for you to be eligible for the EB-5 visa.
Make an investment of $800,000 in the Targeted Employment Area (TEA), or $1,050,000 outside TEA.
Your investment must create at least 10 American full-time jobs for at least two years.
Your investment money must have been earned legally.
The investment must be approved by the US Citizenship and Immigration Services.
The enterprise you invest in must have been established after 1990 and it must be a "for-profit" new commercial enterprise.
The investment must be "at-risk," which means there is no guarantee of the capital investment return.
Once you are eligible for the EB-5 visa, you are allowed to live in the US with a Green Card, along with your dependent family members mentioned in the application. Your dependent family members will also receive a Green Card. The US issues 10,000 EB-5 investment visas per year, including dependent family members' visas.
Step-by-Step to Apply for the EB-5 Visa
After settling your investment, gather the required documents and apply for the EB-5 visa. Read the following to understand the steps to apply for this visa.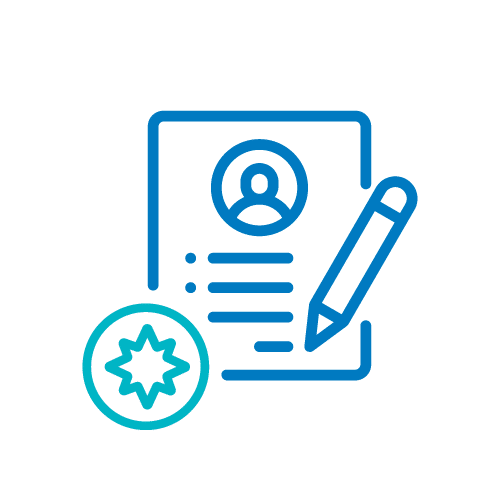 1. Fill out the Immigrant Petition by completing Form I-526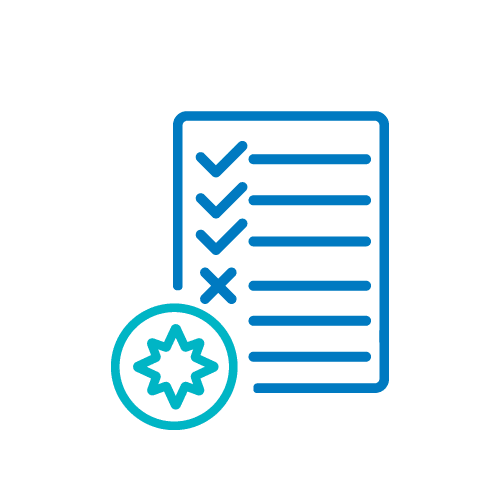 2. Your application will be sent to the National Visa Center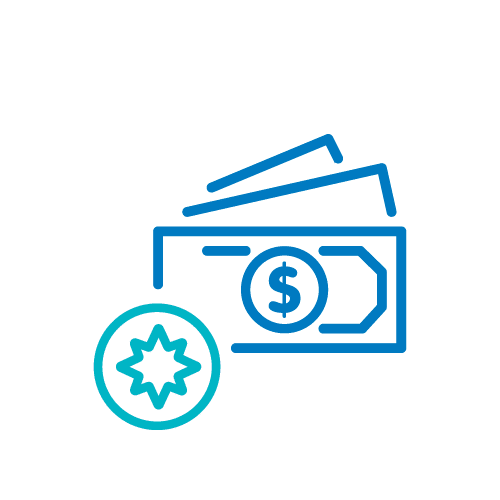 3. Pay the fee and submit the documents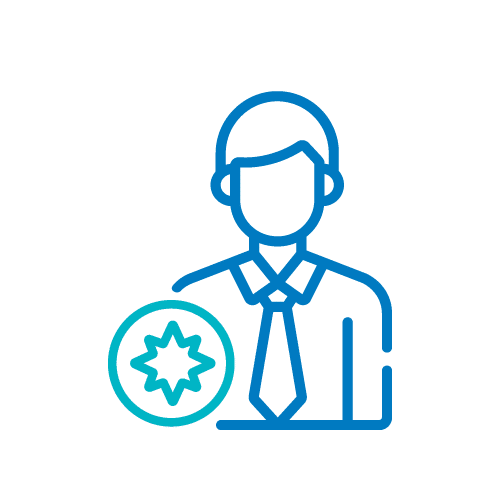 4. Apply for an Immigrant Visa by filling out Form DS-260 and attending an interview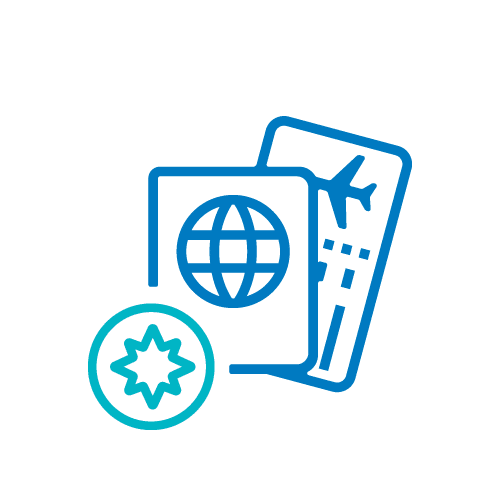 5. Receive the EB-5 visa, granting permanent residence for two years
Apply for the EB-5 visa from the US Citizenship and Immigration Services (USCIS) website, by filling out Form I-526, which is the application form for the investment visa.
After reviewing your application, the USCIS will forward it to the National Visa Center (NVC).
If all your information is correct, the NVC will contact you to pay the relevant visa cost and submit the required documents.
Apply for an Immigrant Visa by filling out Form DS-260, and then attending an interview at the US Embassy or Consulate of the country you are applying from.
If the interview goes well, you will be issued the Immigrant Investor Visa, granting permanent residence to the EB-5 investor and family members for a two-year period.
Note:
If you are already in the US, instead of applying at the US embassy, you need to file Form I-485 with the USCIS. Form I-485 is the adjustment of the status application form.
If you are outside the US, your first point of reference is the US Embassy in your country.
Dependents of the EB-5 visa holders
Once you have the EB-5 visa, you can take your spouse and children as your dependents.
Along with you, your spouse is eligible for both conditional and permanent residence, provided that you both are married at the time you enter the US as a resident or when your status changes from conditional to permanent resident after two years. Same-sex spouses are also qualified. However, a common-law (a couple considered married, but, has not registered as a civil or religious marriage) spouse does not qualify.
Children under 21 can also be included and are eligible for residence. You must show proof of legitimate parent lineage, which includes adopted children, birth children, and step-children. If a child is married and under 21, they do not qualify for an immigrant visa.
To find out more, check our detailed guide on EB-5 investor visas.
EB-5 Visa Regional and Direct Investment
​​For you to acquire the EB-5 visa, there are two investment options, namely, regional investment and direct investment.
Regional investment in a Targeted Employment Area
Regional Investment (regional center) is the investment that you make in a Targeted Employment Area (TEA). If you are investing in a TEA enterprise, you must invest at least $800,000, in a rural area or area with a high unemployment rate. The area that you are investing must be approved by the government. If you invest in a TEA, you must show that your investment has created at least 10 full-time jobs for American employees, either directly or indirectly.
Check here to find the list of government-approved regional investment programs.
Direct investment outside the TEA
Investment outside of TEA gets qualified as a direct investment. If you are making an investment it should be higher than the regional investment amount by at least two times or $1,050,000.

As a part of your investment, you can build your own company in the US, or invest in other existing US companies, but, you must ensure that you meet the USCIS requirements. Direct investments can be made in restaurants, franchise businesses, IT companies, retail stores, etc. Irrespective of your investment type, you must show that your investment has created at least ten full-time jobs directly.
Related Articles
To find out more about immigration opportunities, investment visas, and work visas in the United States, the following articles may be useful:
Frequently Asked Questions About the USA Investor Visa
How much money do you need for an investor visa?
In addition to the investment amount that starts from $800,000 (TEA) and $1,050,000 (direct) and the creation of 10 full-time positions, the visa application fee costs around $3,675 per applicant. Apart from this, there are also administrative fees, medical examination fees, form processing fees, etc.
How long does it take to get an investor visa in the US?
US investor visa processing time usually takes an average of 13 months, from the time of your application submission with the USCIS until the EB-5 Visa is granted.
How long can I stay in the US with an EB-5 visa?
Initially, after receiving the Green Card via EB-5 visa, you will acquire a conditional residency, that is valid for two years. In these two years, you can live, study, and work in the US, but you cannot stay out of the US for more than a year. After two years, you can apply for an unconditional or permanent residence, which gives you a 10-year Green Card.
Can I live anywhere in the US with an EB-5 visa?
Yes, with an EB-5 visa, you can live, study, and work anywhere in the US. If your investment is in the regional center, it is not necessary to live in the same state where you have invested. However, if your investment is direct, you must stay near the commercial enterprise you invested in, as you have to show your active role in the company.
Can I get American citizenship with an EB-5 visa?
Yes, you can apply for US citizenship after five years of holding the unconditional residency status (10 years Green Card). In other words, you must live in America for seven years to apply for citizenship.
Can I have access to US healthcare with an EB-5 visa?
Yes, you will have access to US healthcare with an EB-5 visa. However, healthcare costs in the US are the highest in the world. You will need to get a suitable health insurance plan.
Is there a US investor visa for Pakistani nationals?
The EB-5 Visa is open for citizens of all countries, which is an excellent option for Pakistanis. The Immigrant Investor Program, or the Regional Center Program, sets aside EB-5 visas for participants who invest in commercial enterprises associated with regional centers approved by USCIS based on proposals for promoting economic growth.