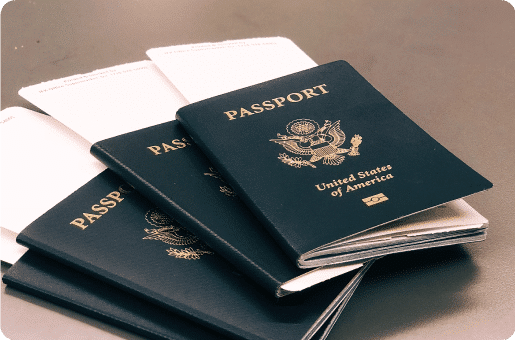 The EB-5 Immigrant Investor Program is popular worldwide among foreign investors who are interested in gaining a pathway to lawful permanent residence and eventually United States citizenship through job creation and investment.
The program provides foreign investors with the opportunity to participate in business projects that contribute to the US economy.
Because the required minimum investment in a new commercial enterprise is $800,000 in a Targeted Employment Area (TEA) or $1,050,000 outside of a TEA in order to be eligible, and your invested capital must be "at risk," it is imperative to understand the process involved and the projects that are available to you so that you are in the best position possible to choose the right project for your needs.
In this article, we will delve into EB-5 investments to provide the answers to the questions you may have, exploring aspects such as initial research and understanding the capital stack. We will take a closer look at the industry and discuss the types of EB-5 investment projects available that could enable you to gain permanent residence in the US.
EB-5 Visa Benefits
Under just one EB-5 Visa application, your family members (spouse and unmarried children under the age of 21 years) are eligible for conditional green cards.

 

You can travel to and from the US.

 

There are no employment restrictions, meaning that you can work in any field. Your job does not have to be in the same state as your EB-5 investment.

 

If you invest in the Regional Center Program, you don't need to be involved in the daily operation of the business. This allows you to pursue your own business interests.

 

After five years, you may be eligible for US citizenship. Alternatively, if you do not wish to apply for citizenship, you can renew your permanent residence every ten years without going through a review process.

 
EB-5 Investment Projects: An Overview
EB-5 investment projects come in various forms and involve a range of industries, with real estate development, infrastructure development, construction, and manufacturing facilities projects being particularly popular.
The primary objective is to boost employment in the United States and stimulate the economy, attracting foreign investors willing to invest in a business to obtain permanent resident cards.
EB-5 ventures can vary significantly, offering applicants the flexibility to choose ventures that align with their investment goals and risk tolerance.
Direct Investments
A direct investment entails an EB-5 applicant deciding on a project, investing in a "new commercial enterprise," and operating the business independently.
A new commercial enterprise is any for-profit activity formed for the ongoing conduct of lawful business. This includes sole proprietorships, partnerships, holding companies, joint ventures, corporations, business trusts, limited liability companies, and any other publicly or privately owned entity.
Any non-commercial activity or not-for-profit enterprises don't qualify.
Regional Center Investments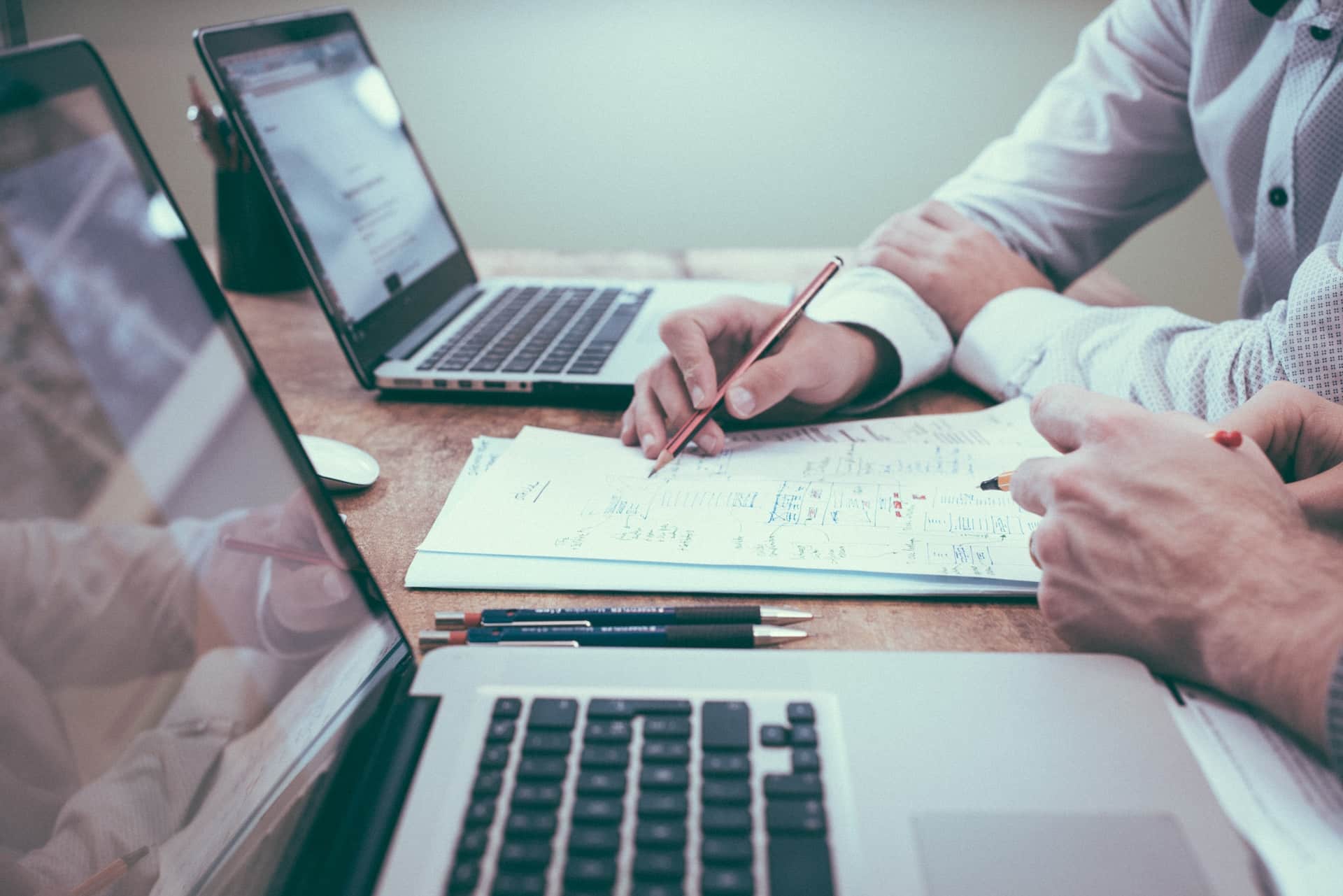 An EB-5 regional center is an entity officially designated by the United States Citizenship and Immigration Services (USCIS) with the role of sponsoring various investment projects under the EB-5 program.
Regional centers are responsible for aggregating investment capital from multiple EB-5 investors to finance a range of projects. In recent years, about 95 percent of EB-5 investments have been made via this route.
These centers are mandated to promote economic development and employment generation as part of their mission.
Typically, projects supported by regional centers encompass extensive real estate developments, often including large-scale hotel projects, apartment units, and retail space.
When working with a regional center, it is advisable to ask them about issues such as their number of completed projects, their relevant experience for the investment project, and how many I-526 and I-829 approvals they have had (which will give you an insight into their track record for obtaining green cards). Asking questions such as these will help you to analyze your chances of getting a return of your funds and being granted permanent residence.
Following the 2022 Reform and Integrity Act (RIA), Regional Centers are now being more regulated and have more accountability. There are now higher reporting and accountability requirements for Regional Centers and EB-5 projects. This means that you would have a greater degree of transparency regarding your investment.
Investing in a Targeted Employment Area
Investing in a project in a Targeted Employment area reduces the minimum investment required to $800,000 rather than $1,050,000.
The USCIS recognizes two kinds of Targeted Employment Area (TEA): a rural area and a high unemployment area.
Rural area
A rural area is defined as an area that is not within either a Metropolitan Statistical Area (MSA) (as designated by the Office of Management and Budget) or the outer boundary of any city or town having a population of 20,000 or more.
High unemployment area
A high unemployment area has experienced unemployment of at least 150 percent of the national average unemployment rate as determined by the Bureau of Labor Statistics.
EB-5 Investment Project Due Diligence Checklist
Research and analysis are critical for anyone who wants to invest through the EB-5 Visa program regardless of the industry they intend to invest in. It is important to understand the project, assess its viability, and ensure that it complies with the program's requirements. A comprehensive checklist includes:
Visit the EB-5 project site: A physical visit to the project site allows applicants to evaluate its feasibility and local economic conditions, minimizing the risk of the project failing. It offers insights into the progress of the project and potential challenges.
Review EB-5 documents: Carefully examining offering documents is critical to understand the terms and conditions of the investment, including risks, returns, and exit strategies.
Economic impact analysis: Understanding how the project intends to create jobs and stimulate economic growth is crucial. EB-5 applicants should verify that the project meets the job creation requirement of the program in order to fulfill their permanent residence ambitions.
Program requirements and developer's track record: Ensure the project is in full compliance with specific requirements of the program and assess the developer's reputation and experience to gauge the project's potential for success.
Review the investor fund protections: Investor fund protection is a crucial aspect of the EB-5 program. Projects should have safeguards in place to protect your investment dollars, such as escrow arrangements and collateral, contributing to the security of the investment.
Step-by-Step Guide to the EB-5 Process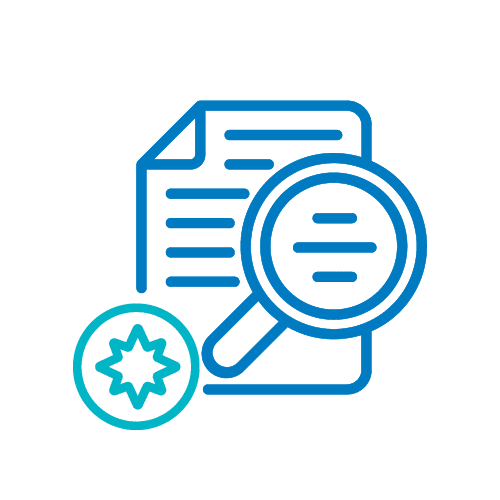 Conduct thorough research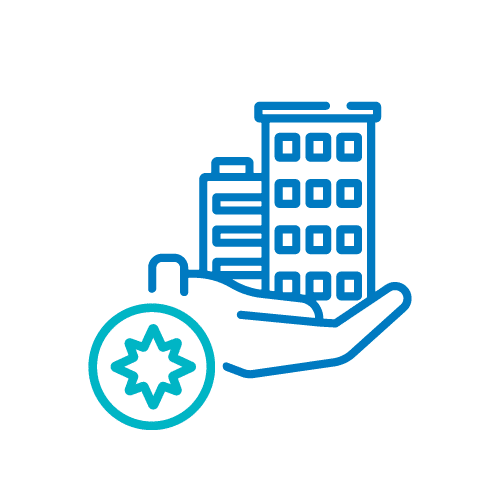 Choose an investment project and regional center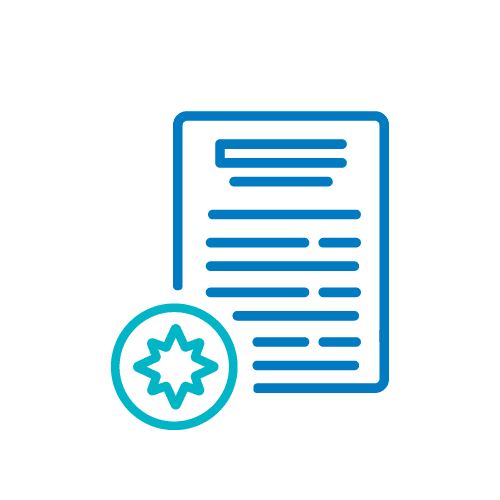 File an I-526 petition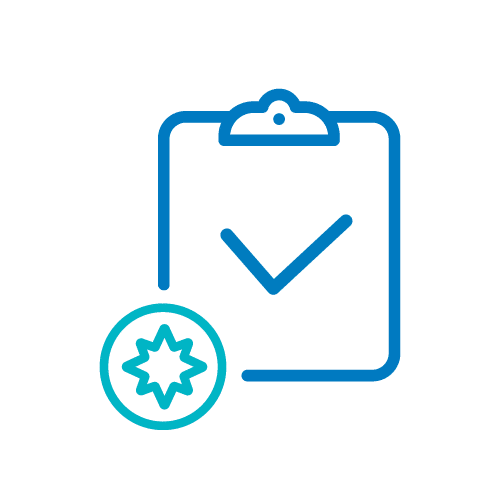 Once Form I-526 is approved, there are two options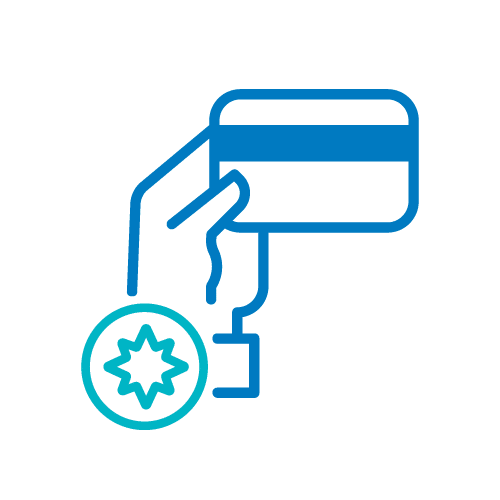 Conditional Green Card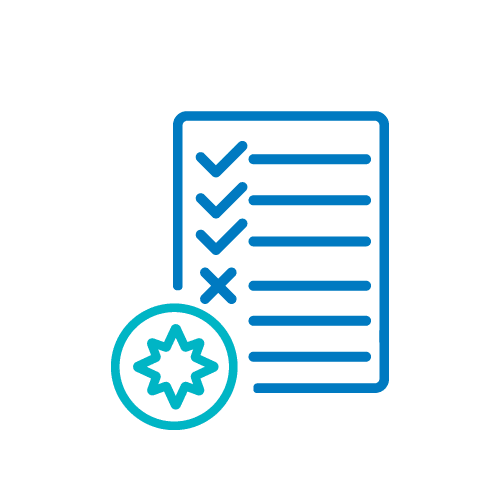 Removal of conditions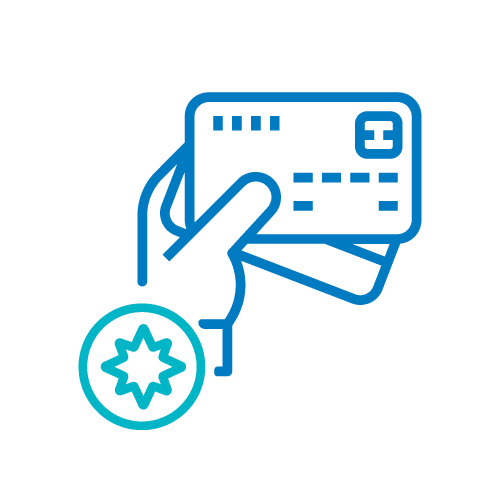 Green Card
Conduct thorough research: Gather information about the EB-5 program, investment options, and regional centers.

 

Choose an investment project and regional center: Select a project that aligns with your investment goals and risk tolerance and make the investment.

 

File an I-526 petition: Submit your petition to the USCIS, providing evidence of your capital investment and job creation plans.

 

Once Form I-526 is approved, there are two options: If you are already in the US with a valid non-immigrant status, apply for an adjustment of status (Form I-485). If you are abroad, apply for an EB-5 visa at a consulate or embassy (Form DS-260).

 

Conditional permanent residency: If your petition is approved, you will receive a two-year conditional permanent residency.

 

Removal of conditions: After two years, file an I-829 petition to demonstrate that you have met the program's requirements so the USCIS can remove conditions on your permanent residence.

 

Unconditional permanent residence: Upon approval, you will be granted unconditional permanent residence.

 
Why work with Global Citizen Solutions on your EB-5 Visa investment project?
If you're interested in investing in an EB-5 project, don't hesitate to contact us and book a complimentary 30-minute call with one of our experts.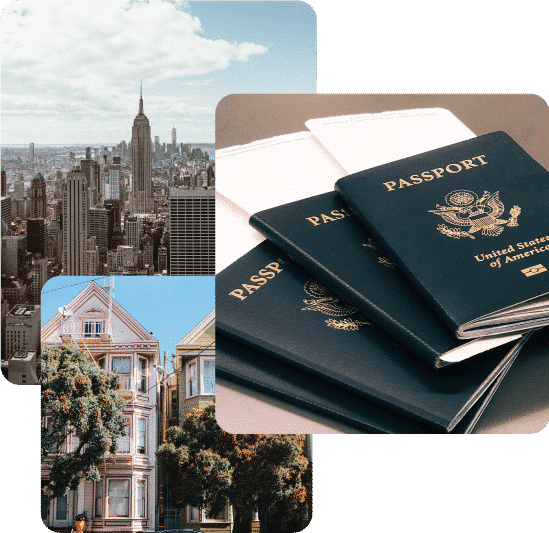 Global Citizen Solutions is a boutique investment migration consultancy firm focused on finding the right residency or citizenship by investment program for individuals wishing to secure their future and become global citizens. With offices in Portugal, the United Kingdom, Hong Kong, and Brazil, our multilingual team guides individuals and families from start to finish, providing expert advice considering freedom, mobility, taxation, and security.
We have helped hundreds of clients from 35+ countries in all the top Residency by Investment and Citizenship by Investment programs. With an in-depth and comprehensive understanding of the area, we provide our clients with solid guidance. We have a team of immigration lawyers and immigration advisers specialized in US immigration.
Our team has never had a case rejected. Our 100 percent approval rate sets us apart from our competitors and guarantees that you can expect a successful application.
Our transparent pricing covers all the processes from opening your bank account, document certification, and legal due diligence to investment and submission. As there is one fee for the entire process, you can be confident that you will not face any hidden costs later.
All data is stored within a GDPR-compliant database on a secure SSL-encrypted server. You can be safe knowing that your personal data is treated with the utmost security.
Global Citizen Solutions provides an all-encompassing solution. Our support can continue even after you receive your passport. We offer additional services such as company incorporation, Trusts, and Foundations formation.
The BeGlobal Onboarding System® allows you to access the status of your application every step of the way, something that sets us apart from our competitors.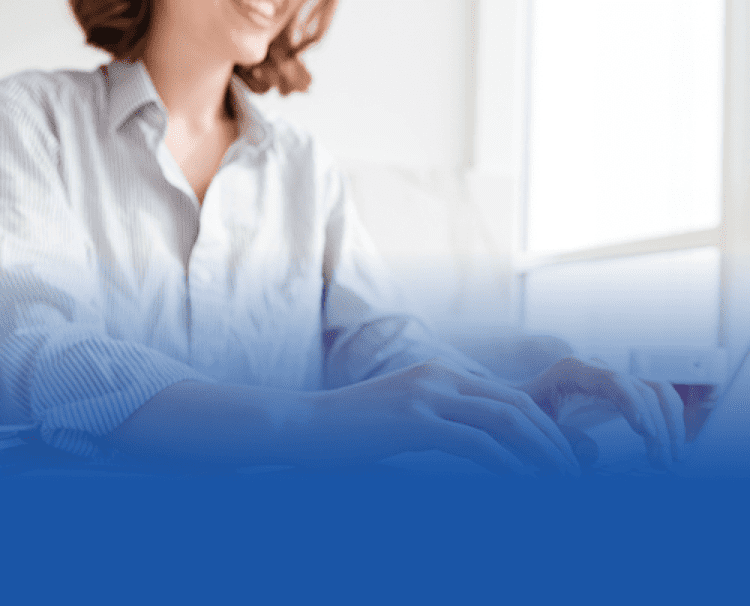 Frequently Asked Questions about EB-5 Investment Projects
What role do real estate development projects play in the EB-5 program?
Real estate development projects are a significant component of the program. It involves the construction or renovation of commercial or residential properties, and they generate interest among EB-5 investors because of their potential for job creation and economic growth. Meeting these requirements improves an investor's chance of getting permanent residence.
What are the top areas that attract EB-5 investments?
The areas in which major EB-5 investment projects are located include California (particularly downtown San Jose), New York, Florida, Texas and Washington.
What is the role of a senior loan in EB-5 investments?
A senior loan often plays a crucial role in securing additional funding. This type of financing comes from various sources and takes priority over other forms of debt or equity in the project's capital stack.
Senior loans are typically used to fund a significant portion of the project, and they must be repaid as a priority.
What key factors should foreign investors consider when evaluating EB-5 real estate development projects?
When evaluating an EB-5 real estate development project as an investor, focus on where it is located, market analysis, its potential to create full time jobs, fund protection measures, and legal compliance to make informed decisions and improve your chances of success. 
What kind of research should foreign investors do for an EB-5 project?
Foreign investors should assess the project's viability, job creation potential, and conformity with the requirements of the program. Analyze the developer's track record and evaluate fund protection measures and exit strategies.
Thorough research is essential to make informed investment decisions and increase your chances of success in obtaining lawful permanent residence.
How long does an EB-5 application take?
It can take several years to process Form I-526 (Immigrant Petition by Alien Investor), when you will be granted permanent residence in the US. However, since the 2022 RIA was implemented, the Investment Program Office in Washington DC is reviewing EB-5 projects at a faster pace, which can significantly reduce the total processing time.
As a business investor, how does preserving your investment influence your decision to participate in an EB-5 venture?
Preserving your investment is a pivotal factor for business investors when contemplating involvement in an EB-5 venture. It involves safeguarding the funds invested in the project and is critical for mitigating potential risks and enhancing the prospects of a successful investment.
Evaluating measures to preserve your investment should be a priority when assessing these ventures, as they can substantially impact the overall outcome.
Preservation measures should be a primary focus when evaluating these ventures, as they can significantly influence the ultimate outcome of the investment.
How many regional centers have been approved by US Citizenship and Immigration Services?
As of April 2023, the USCIS, which operates under the Department of Homeland Security, had approved 640 Regional Centers. As one of them could be responsible for managing your investment, it is crucial that you do thorough research when you are selecting one to invest with.
How does US Citizenship and Immigration Services define a Targeted Employment Area?
The USCIS recognizes two kinds of TEA: rural areas and high unemployment areas. Rural areas are defined as areas that are not within either a metropolitan statistical area (MSA) (as designated by the Office of Management and Budget) or the outer boundary of any city or town having a population of 20,000 or more. A high unemployment area has experienced unemployment of at least 150 percent of the national average unemployment rate as determined by the Bureau of Labor Statistics.  
Is a Social Security Number mandatory for an EB-5 project application?
No, you must secure an approved EB-5 Visa before acquiring a Social Security Number.