In exchange for making a capital investment in a commercial business, investors can secure green cards for themselves and their family members, provided that all the steps are meticulously followed.  Fret not, the EB5 Green Card process steps are fairly easy to follow.
Stick around as we walk you through the process of becoming a U.S. permanent resident, breaking down the entire journey to becoming a lawful permanent resident in four easy steps.
What is the EB5 Visa?
The United States EB 5 Visa program is a highly-sought after immigrant visa  that allows foreign investors and entrepreneurs to make a capital contribution into a new or existing commercial enterprises. In exchange for successfully generating ten US jobs with the respective investment, applicants are in turn, rewarded with US permanent residency and can secure green cards for themselves and their family members.
To apply for the immigrant visa, you must tick the following boxes:
Make a minimum investment of $1,050,000 (or $800,000 if investing in a Targeted Employment Area)

Create or save ten permanent US jobs

Have a clean criminal record

Have a good health
Keen to do a deep dive into the EB 5 visa program? Check out our handy EB5 Visa USA Permanent Resident Ultimate Guide here.
Benefits of obtaining the EB5
Why apply for the EB 5 visa program, you may wonder? Not only is the United States a leading economic powerhouse, but with a permanent green card, you can unlock premium living standards for yourself and your family. An added perk of the EB5 is that you can work freely, live and study in the US freely, and attain permanent resident status.
Key benefits of obtaining a permanent green card: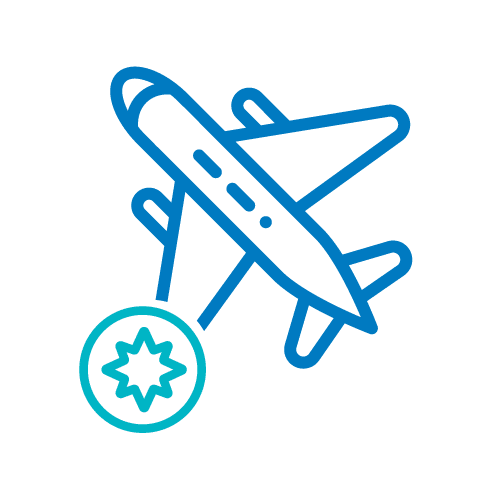 Go in and out of the United States with permanent resident status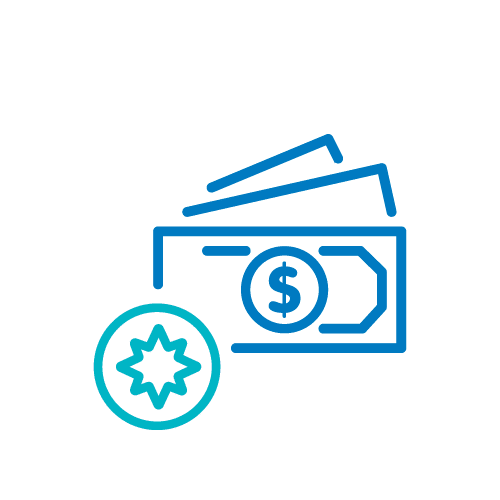 United States citizenship is possible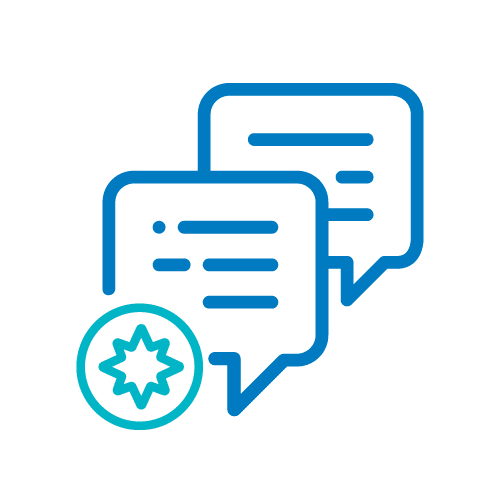 No language or professional experience required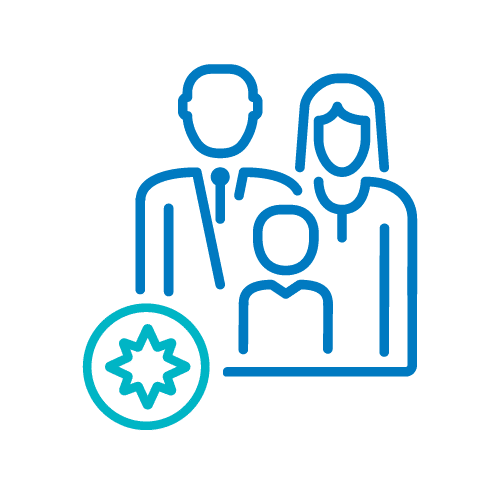 Secure your family's future
Family perks: The investor, spouse, and children under the age of 21 count as one green card. This means they can also become lawful permanent residents via the EB 5 visa program.
EB5 Green Card Process Steps
The EB5 process to a green card can be broken down into four simple steps.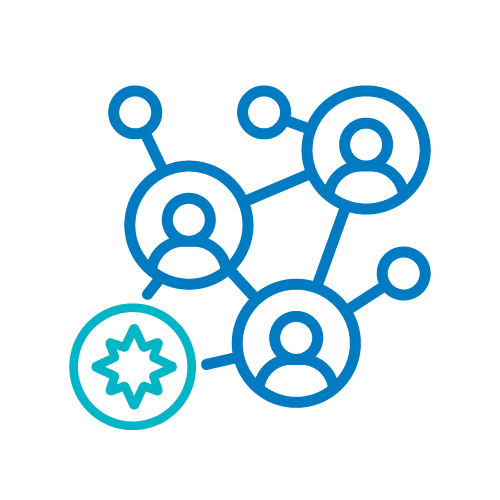 1. Pick a qualifying EB5 project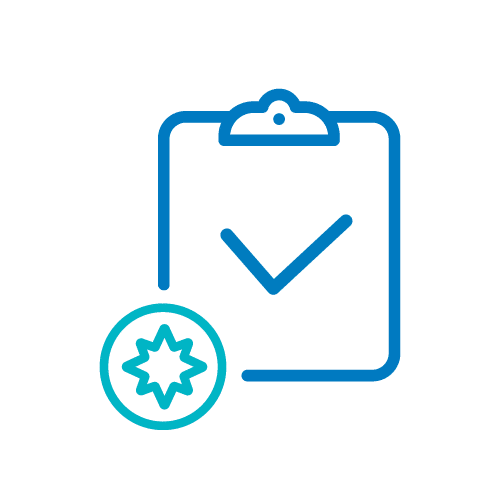 2. Invest and file your EB5 petition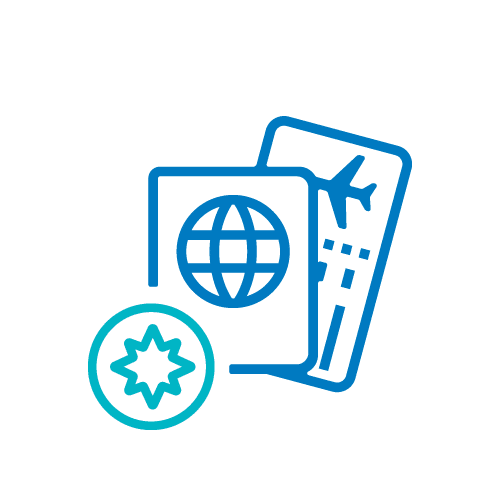 3. Acquire two-year conditional permanent resident card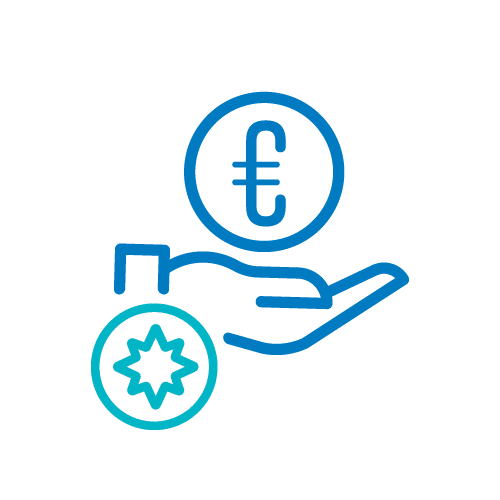 4. Removal of conditions
Step 1 – Choose a valid EB-5 project
When looking at the available investment opportunities for the EB 5 visa program, always consider two key outcomes: the likelihood of securing the green card and return of capital. To start with, decide whether you'll invest at least $1,050,000 into a US business venture — or $800,000 if the job creation happens in a Targeted Employment Areas (TEA). In case you were wondering, TEA simply means investment projects that fall under a rural area or in a high unemployment area.
Next, your respective investment must create ten full-time U.S. jobs. If you're unsure what investment route to pick, perhaps this statistic might appease your concerns: Over 95% of EB-5 investments are made in the Regional Center Program, making meeting the job creation criteria fairly easy to satisfy.
Additional considerations include:
Your financial return on the EB-5 investment- To determine the strength of your investment, look at the capital stack, and developer equity which demonstrates skin-in-the-game. 

Your exit strategy-Your exit strategy should match your I-928 filing date, meaning, when your E-B5 investment capital is no longer considered 'at risk'. 

Industry to invest in- New job sectors, real estate projects in premium locations, etc. Pick a lucrative industry for an ideal outcome.
Now, to actually make the investment, EB 5 investors must sign a subscription agreement (a request to join a partnership or a limited-liability company). The Manager/General Partner will then accept or reject the investor, who must make the contribution in an escrow account managed by an appointed escrow agent.
Step 2 – Invest and submit your EB5 petition
Enlist the help of a qualified immigration attorney, who can help you file your EB-5 petition with USCIS. Following USCIS approval, you can rest easy knowing you fulfilled all the requirements. To increase your chances of acquiring approval, the most important part of this process is to pick an experienced, trustworthy EB5 immigration attorney who can competently file your petition without a hitch. The respective immigration attorney can also advise you on the key program requirements and documentation needed to file your application successfully. 
EB-5 visa process requirements:
EB 5 Investors must show that their invested capital was obtained legally, so a lawful source of funds is required.

A comprehensive business plan

Invested funds must be directed into a new commercial enterprise and be spent on expenditures related to job creation. The investment project must generate ten new full time jobs.

The capital must be placed 'at risk' until initial conditional residency is over. As long as there's a chance for gain AND a risk of loss (with no guarantees of return of capital) the investment criteria is satisfied.

For the investment sum of $800,000 the main applicant must prove that the investment meets the TEA requirements.
Step 3 – Get an initial two-year conditional permanent residence card
The next step is to obtain conditional permanent residency. If the investor lives in the US, they can file FORM I-485 for adjustment of status. If living abroad, the investor must submit Form DS-260 with a U.S. consulate or U.S. Embassy. Following this, the investor can obtain conditional residency (valid for a two-year period).
For the consular interview, you must bring documents like birth certificates, passport, and a marriage certificate (if applicable). Once your petition is approved, you get the conditional permanent resident card. The status lasts for a two year period, during which, the investor and his/her family members can live and work in the U.S. freely.
To maintain the two.year conditional residency card, the investor must be physically present in the United States, and cannot be away for more than a year.
Step 4 – Removal of conditions
Once your two years are up for conditional permanent residency, you can remove the conditions and acquire permanent residency. To do this, you must file the I-829 petition. 
You must submit the following documented evidence to show you're eligible for a green card:
Conditional permanent resident card

Evidence that a commercial enterprise was created, as per federal tax returns

Documentation that the new commercial enterprise received the petitioner's capital investment

Papers showing the commercial enterprise was maintained for the entire conditional residency period of two years

Proof that at least ten full-time jobs were created according to the business plan, as per payroll and tax records

Biometric documentation including fingerprints, photograph, and signature
Related articles
To find out more about immigration opportunities, investment visas, and work visas in the United States, the following articles may be useful:
Frequently Asked Questions About The EB5 Green Card Process Steps
Does the EB5 lead to a green card?
Absolutely yes. Here's what you need to do. To secure the green card for yourself, you must directly invest at least $1,050,000 (or $800.000 if in a Targeted Employment Area) to qualify for permanent residency. You will then receive conditional permanent resident status for a two-year period, followed by securing permanent residency with a green card.
How long until my EB5 petition is processed?
While EB5 processing times are case-specific, here are some estimates. The initial application process and petition usually takes two months from the date of filing to be processed. Meanwhile, it takes roughly six months for the EB-5 visa to be processed. After a two-year conditional period, you can attain permanent resident status for yourself and your family (including unmarried children under the age of 21).
How many EB-5 visas are issued each year?
Around 10,000 visas are issued each fiscal year for the EB-5 category. These visas are given to EB 5 investors, their spouses and dependent children under 21.
How is the EB 5 investment made?
EB 5 Investors must sign a subscription agreement for their EB 5 investment, followed by approval from the respective Manager/General Partner. Afterwards, investors must transfer the money into an escrow account managed by an escrow agent.