Imagine you're working for the tech giant, Google, in Dublin. You live and breathe your job, but you've always fantasized about living in the United States. With the USA L-1 visa, you could theoretically relocate to the US AND continue working for Google. Yup, you may be wondering, how is this possible?
In this ultimate guide to the USA L-1 visa, we walk you through everything you need to know to successfully complete an inter-company transfer to the United States.
What is the L-1 Visa?
The L-1 visa (intercompany transfer) is a work visa the USA issues to professionals wishing to legally work in the country. The visa is issued to people who are already employed by the company in another country, and who simply wish to relocate to an American office. Visa holders who wish to partake in a long-term assignment at a US site or facility must also apply for the L-1 visa. 
L-1 visa categories
L-1A: Given to managers and executives. In turn, the individual must prove they hold an executive or managerial position with the company.
L-1B: Given to individuals whose work requires specialized knowledge capacity. 
Benefits of the USA L-1 Visa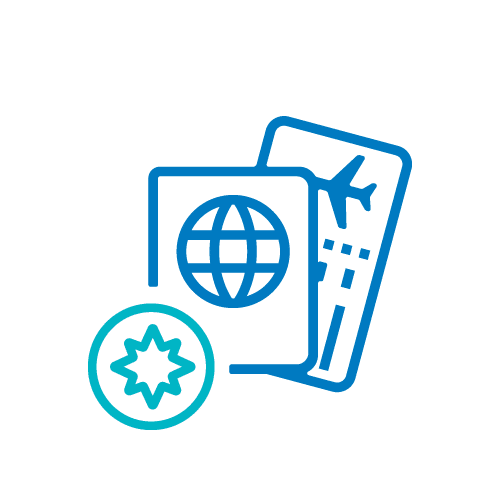 Freely live and work in the US with a temporary residence permit and work permit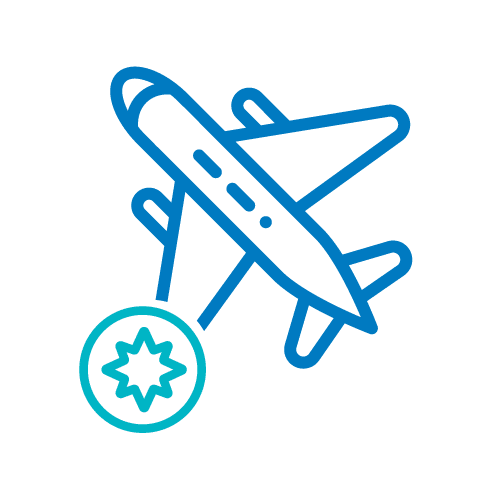 Travel in and out of the US on a valid L-1 visa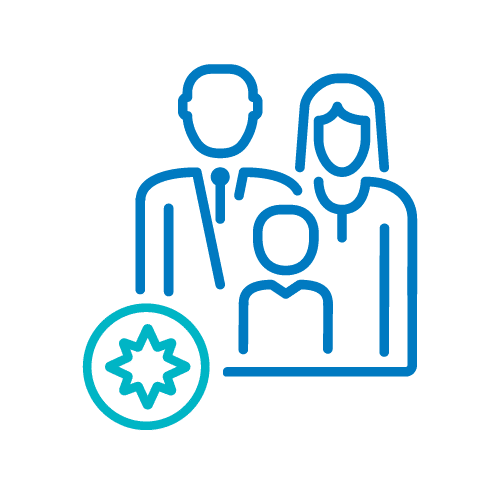 Your dependents can live with you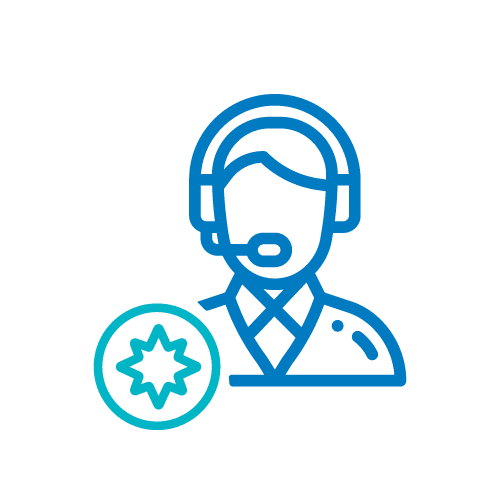 Your spouse can work
L-1 Visa Requirements
Both the employer and employee must fulfill a set of requirements for the L-1 visa petition to be filed successfully.
Employer requirements: The employer located in the US and its foreign branch that employs the employee overseas must hold a qualifying relationship. Also note that during the applicant's stay in the US, the employer must be conducting business in the United States AND at least one other country.

Employee requirements: The foreign national must be employed by the foreign employer for at least one year within the previous three years, in a managerial, executive, or specialized knowledge position. Note, there is an exception to this rule. Namely, US locations that have been running for less than a year can qualify under a separate provision (L-1 New Office). With this visa, the applicant can work for the US company that filed the application.
The employer must prove one of the following three things:
The foreign parent company holds at least 50% of the shares in the US subsidiary or vice versa

Both parties are sister companies and are each owned at least 50% by the same parent company

a US company maintains a permanent establishment abroad or vice versa
L-1 Blanket Petitions
Large companies that want to transfer a bunch of foreign workers over to the US offices can apply for a 'Blanket Petition'. This enables companies to transfer a large volume of people over, although each individual will need a separate L-1 visa application to transfer.
To qualify for an L-1 Blanket Petition, the company must:
have at least three offices, whether in the US or abroad;

have an office that has been doing business in the US for at least one year;
Pus meet at least one of the following criteria for the Blanket Petition:
have filed at least ten successful L-1 petitions in the preceding twelve months;

have minimum 1000 employees based in the US;

and be able to show company-wide total annual sales of at least US$25 million.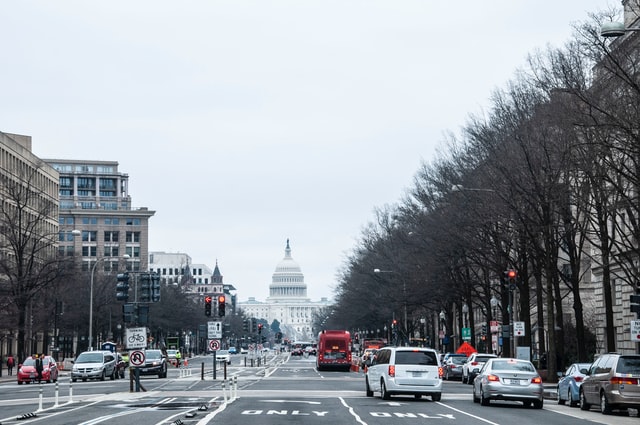 How long is the USA L-1 Visa valid for?
L-1A visas have a three-year validity, and can be extended in two-year periods up to seven years (maximum). Meanwhile, L-1B visas can be approved for a maximum of three years, and then can be extended for two extra years (Up to five years validity).
If you opt to go for the 'new office' L-1 visa route, then note that visas are only approved for a one-year period. Extension is possible, for a maximum of five (L-1B) or seven years (L-1A).
Application Process
The following documents are needed when applying for the L-1 visa:
Form DS-160, along with: Two current passport-sized photographs and a copy of the applicant's US passport
,Form I-129: This must be filed at least 45 days before the employee's start date, and no more than 6 months before employment begins.

Consular Processing: The applicant will need to go to their home country's consulate or embassy for an interview.
Application can be broken down into two simple steps:
Initial application is lodged with the US Citizenship and Immigration Services (

USCIS

) in the

United States. They process all visa applications.
After receiving your approval notice, the final application is done via the US Consulate
Extending your visa: supporting documentation:
The following supporting documentation is needed to extend your visa:
Proof of the beneficiary's employment for the duration of their time in the US.

Evidence of the beneficiaries US work-relevant degree (or foreign equivalent).

Letter for a foreign employer detailing the beneficiary's previous three years of employment.

Support letter from petitioner, including alien's salary, job duties, terms of employment, etc.USCIS filing fee.

Summary and proof of travel history outside of the US (boarding passes, passport stamps, etc.).

Completed I-129 Petition.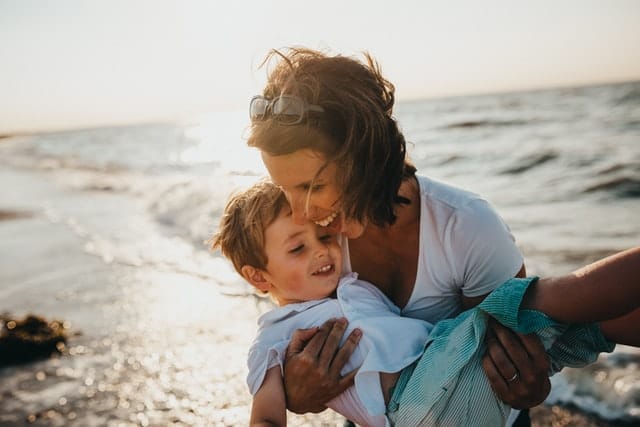 Can my family be included in the application?
The L-1 visa allows the applicant's main family members to relocate too. The applicant's spouse and unmarried children under the age of 21 must apply for the L-2 visa. Once the children turn 21, they must change their nonimmigrant status or leave the US.
An added perk of the L-1 visa scheme is that spouses are allowed to work, and both the spouses and children can attend college under the L-2 visa. 
What other visas are similar to the USA L-1 Visa?
The United States has several other visa schemes to consider. Namely, the E2 and EB5 visa are attractive schemes that reward investors and entrepreneurs with work permits, and even a green card, provided that a substantial investment in the nation is made first. A pathway to attaining lawful permanent resident status is possible, provided that the investment is kept for a set number of years. Note that while the E2 visa is a non immigrant visa that doesn't directly lead to a green card, the EB5 visa scheme does offer a legitimate pathway to a green card and permanent residency.
For more information, consult the following guides:
EB5 Visa USA Permanent Resident Guide
Frequently Asked Questions about the US L-1 Visa
Can my family join me in the L-1 Visa applications?
Yes, your spouse, and any unmarried children under 21 can stay in the US with the main application, although they must apply under an L-2 visa.
Can the employee do other work?
Under the L-1 visa, visa holders must exclusively work for the petitioning company.
Must the company already have a US office to be eligible for the L-1?
No, it's not necessarily a prerequisite. It's possible to transfer a person holding an executive or managerial capacity role to the US for the intent of setting up a new US office.
Can I get the Green Card on a L-1 visa?
Unfortunately, you can't get a green card with an L-1 visa. The L-1 visa only allows you to work for your specific employer. To convert your L-1 visa to a green card, you must first convert your non-immigrant status to an immigrant visa classification, then follow the steps to obtain a Green Card.
What type of L-1 visa categories exist?
The L-1A visa is given to people holding a managerial position within the company, as well as individuals with an executive capacity in the foreign company. Meanwhile, the L-1B visa is given to employees with a specialized knowledge relating to their parent company. 
Can I apply for an L-1 Visa while in the USA?
It is possible to do so, but you must check with a lawyer how to avoid the risk of unlawful presence.
Can I change jobs on an L-1 visa?
You can only change jobs within the same company, or to an affiliated company in the US. You must notify the U.S. Citizenship and Immigration Services (USCIS) of any significant changes in your employment.