If you're a foreign citizen that needs to do business in the United States, you will probably need a business visa USA (B-1). It is a visitor visa (non-immigrant) that allows you to stay temporarily in the United States and engage in business activities. Below we cover the criteria for obtaining one, as well as the application process.
What is the Business Visa USA
B-1 visas are non-immigrant visas issued by the US government. They enable individuals to travel to the United States to conduct business temporarily. On a B-1, you can't be employed or perform duties like consultancy work. 
The US government has provided examples of what you can do on a B-1 visitor visa. This includes:
Attend business meetings or consultations

Go to a business convention or conference

Settle an estate

Negotiate contracts
For a full list of permissible activities on a visitor visa B-1 allowed by the US government, go to this site here.
Benefits
The B-1 visa is your window into fostering business relationships and visiting the United States as often as needed for your business affairs. After your visa expires, you can easily apply for another one. The best part is, there's no cap on how many visas can be issued each year. 
Do I Need a B-1 Visa for the US?
If you fall under any of these categories, you're probably eligible for the business visa:
Selling/setting up a booth/fair/etc.

Service engineer

Speaker or lecturer

Business venture

Conference

Researcher

Medical elective

Voluntary work

Working in the Outer Continental Shelf
Benefits of the B-1 Visa
Obtaining a B-1 visa for the United States can be beneficial for various reasons. The B-1 visa is a non-immigrant visa category designed for temporary business visitors. Here are a few reasons why you might consider getting a B-1 visa:
Business purposes: The B-1 visa allows you to engage in a wide range of business activities in the United States, such as attending conferences, negotiating contracts, participating in business meetings, conducting market research, or consulting

with business associates.

 If you have business interests or opportunities in the US, having a B-1 visa enables you to pursue them.
Networking and collaborations: Attending conferences, trade shows, or industry events in the US can provide valuable opportunities for networking and establishing business connections. With a B-1 visa, you can participate in such events, interact with professionals in your field, and explore potential collaborations or partnerships.
Training and consulting: If you are required to provide training or consultancy services to a US-based company, a B-1 visa allows you to engage in these activities legally. You can share your expertise, deliver workshops or seminars, and contribute to the professional development of individuals or organizations.
Site visits and inspections: If your work involves visiting company branches, factories, or facilities in the US, a B-1 visa allows you to conduct site visits and inspections. This is particularly useful for professionals involved in quality control, supply chain management, or project oversight.
Temporary work assignments: In certain cases, if you need to travel to the US for a short-term work assignment, the B-1 visa can be suitable. It permits you to engage in specific work activities for a limited period, as long as you maintain your primary employment outside the United States.
The Visa Waiver Program
However, you don't always need a B-1 visa to enter the United States. If you're a citizen from one of the countries part of the Visa Waiver Program, you don't need a visa to enter. Simply apply for an Electronic System for Travel Authorization (ESTA) instead.
The Waiver Program lets citizens of 35 countries travel to the US for tourism or business, for 90 days or less, without needing a visa. Citizens of participating countries must meet the eligibility criteria to travel without a visa on the visa waiver scheme. For more information, visit the United States Department of State official website here.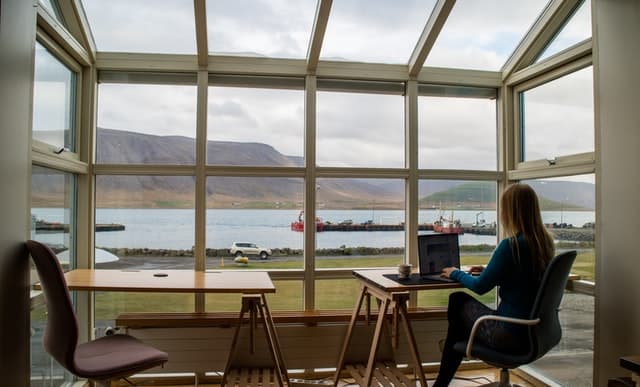 Eligibility Criteria for the Business Visa USA
To get the B-1 visa, you need to tick the following boxes:
Have a business-related intent for visiting the US

You're financially covered for your stay

You intend to return to your home country as soon as your visa expires (unless you must extend it to further engage in business affairs)

You must submit valid documentation to support your application.
A Step-By-Step of the B-1 Application Process
The US B-1 visa is issued by the US Department of State through its consular offices located in various countries around the world. These consular offices are typically part of US embassies or consulates and are responsible for processing visa applications and conducting interviews.
To obtain a B-1 visa, you would generally need to submit an application to the US embassy or consulate in your home country or the country where you have legal residence. The application process typically involves filling out the required forms, paying the application fee, providing supporting documents, and attending an in-person visa interview.
During the interview, a consular officer will assess your eligibility for the B-1 visa, and ask questions about your purpose of travel, intended activities in the US, and other relevant information. The officer will decide based on the information provided and the requirements set by US immigration laws and regulations.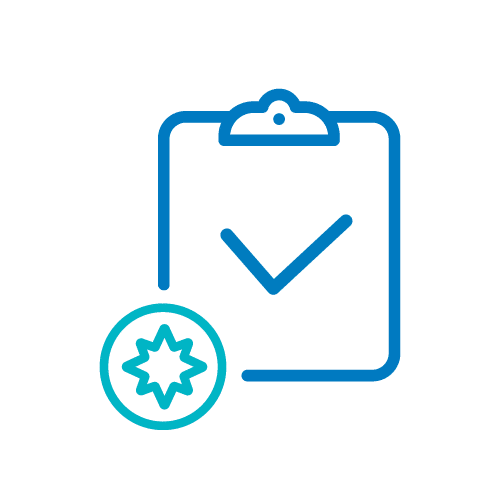 1. Complete Form DS-160 & pay the B-1 visa fees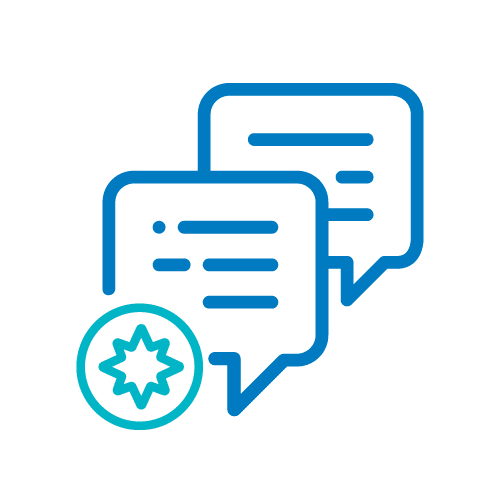 2. Schedule your visa interview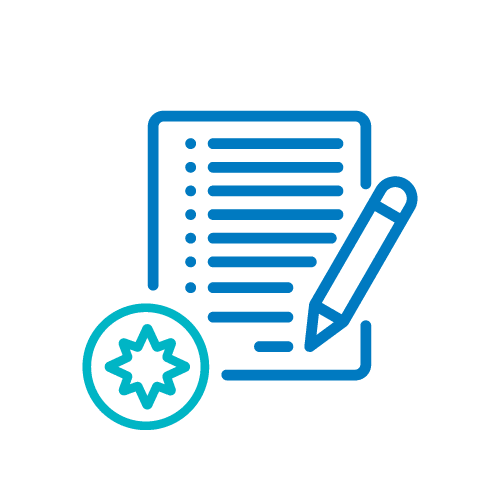 3. Prepare your B-1 visa documents to file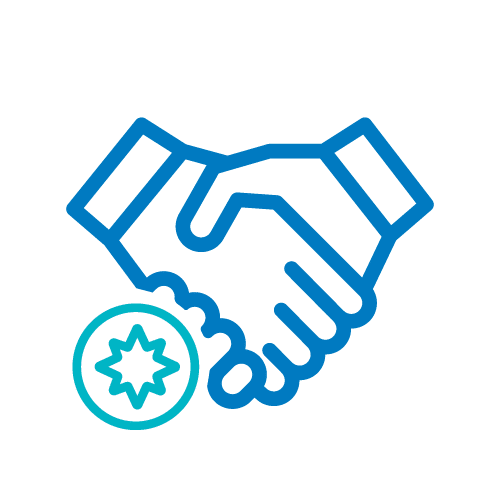 4. Attend the interview
Document Requirements for the B-1 Visa
You must have the following documents to support your visa application:
The Form DS-160 confirmation page and code

A copy of a passport valid for at least six months beyond your planned stay in the US

A list of the social media accounts you use, with the name of each count listed

Interview confirmation

A photo that complies with the US Visa photo requirements

A letter describing the purpose of your trip

Financial or bank statements to prove you have the finances to stay in the US

Ties to your home country, such as family, job contract, lease, or property deed, which prove you will return

Criminal records or letters from authorities stating that you do not have prior convictions

If you have visited the US before, bring documents relevant to your prior visits.

If you work, bring a letter from your employer and payslips for the last three months.

A letter from the company detailing the purpose of the trip and your job position
Important note: Visa applicants must attend the interview with all documents on hand. Be prepared to answer questions from the interviewer as to the nature of your visit to the United States. You also may be asked about your background, what business you will be doing in the US, and whether you intend to return – answer in specifics to enhance the chances of your B-1 visa getting approved.
Can I Get a Green Card as a B-1 Visa Holder?
Sadly, you can't acquire a green card as a B-1 holder. One of the criteria for acquiring a B-1 is to prove you intend to return to your home country. This means you cannot make plans to stay in the US permanently. If you are interested in obtaining permanent residence in the US, then perhaps look into the US's two other visas, the EB-5 Visa USA Permanent Resident or the E-2 visa USA. Both visas let you stay in the US indefinitely, and provide an opportunity to apply for a green card.
Related Articles
To find out more about immigration opportunities, investment visas, and work visas in the United States, the following articles may be useful:
Frequently Asked Questions About the B-1 US Visa
What is the B-1 visa?
It's a temporary business visitor visa that allows foreign citizens to travel to the US and conduct business for up to six months. Different from an immigrant visa, visitor visas are a type of non-immigrant visa for persons who want to enter the United States temporarily for business (B-1 Visa, for attending conferences, meeting business associates, etc.), for tourism (B-2 Visa, for tourism, visiting friends or family, medical treatment, etc.), or a combination of both purposes (B-1/B-2).

How long is the B-1 Visa valid for?
The B-1 for the United States is valid for six months. Afterward, you must return to your home country, unless you can prove you need to continue conducting business endeavors in the US. In this case, you'll need to request an extension.
Can I extend my United States B-1 visa?
After six months, you are expected to return to your home country and not overstay your visa (so you must return while you still have a valid visa). However, you can request a visa extension, provided you prove you need more time to complete your business affair in the United States. To apply to the US Citizenship and Immigration Services (USCIS) and request to extend visa validity, you must acquire letters of confirmation from your employer or company that prove your stay in the US is essential for business.
Can B-1 visa holders get their family members to travel with them to the United States?
No, only the main visa applicant can go to the United States on a B-1. If you want to bring your family with you, they must apply for a tourism visa. With the tourist visa, your family can stay with you for up to six months and then ask for extensions for up to a year if needed.
Can I work in the US with a B-1 visa?
The B-1 is not suitable for foreigners who plan to work in the US. This visa allows for temporary work engagements, as long as you maintain your primary employment outside the United States.
How can I schedule an interview for a B-1 Visa?
You should schedule an appointment for your visa interview at the US Embassy or Consulate in the country where you live. Waiting times depend on the location, season, and visa category. Most visa applicants must attend an interview, with a few exceptions.
Who needs to schedule an interview:
Age 13 or younger – Interview generally not required
Age 14 to 75 – Interview required (with some exceptions for renewals)
Age 80 or older – Interview generally not required
What is the difference between the B-1 and B-2 visas?
The B-1 visa covers business trips, while the B-2 visa covers tourism.
Examples of activities permitted to B-1 visitor visa holders:
Consult with business associates
Attend a scientific, educational, professional, or business convention or conference
Settle an estate
Negotiate a contract
Examples of activities permitted B-2 visitor visa holders:
Tourism
Vacation (holiday)
Visit with friends or relatives
Medical treatment
Participation in social events hosted by fraternal, social, or service organizations
Participation by amateurs in musical, sports, or similar events or contests, if not being paid for participating
Enrollment in a short recreational course of study, not for credit toward a degree (for example, a two-day cooking class while on vacation)
Can a B-1 Visa holder work in the US as a personal or domestic employee?
It is possible to work in the US as a personal or domestic employee in limited situations. You may work in the United States on a visitor visa if your employer is:
A US citizen who has a permanent home abroad, but is in the US temporarily; or
A foreign citizen who is in the United States on one of the following nonimmigrant visa categories: B, E, F, H, I, J, L, M, O, P, or Q.