The US Immigration Law welcomes foreign nationals to invest in the country's economic growth and infrastructure, acquiring temporary residency and even a US green card. Known as the US Investor Visa, certain individuals are eligible to apply. In this guide, we'll walk you through the different investor visas, so you can acquire a clear understanding of which options are available to you.
What is a US Investor Visa?
This type of visa allows individuals who'd like to set up base in the United States to do so, provided that they make a qualifying investment in the nation first. With such a visa you can work, live, and even study in the US, and your family members are eligible to join in on the benefits. While not all countries are eligible, certain investors who meet specific criteria can apply. 
Visa Types
Below we cover the different types of visas available to you.
Temporary Investor Visa (E-2 or E-1)
The E-1 visa allows individuals or company employees to enter the United States and conduct international trade. Trade can be classified as the trade of goods, services, and banking. 
Meanwhile, the E-2 visa allows foreign investors with significant funds to invest to enter the United States and set up a business, practice, or office. Benefits include a quick visa processing timeframe, the ability for the investor to live in the US with the family, and a lower investment threshold (roughly $100,000).
The E-2 can only be obtained by citizens of countries that hold an E-2 treaty with the USA, and obtaining a green card isn't likely.
While neither the E-2 nor E-1 visas provide residency (nor a green card), one of the biggest advantages of the E-2 visa is that it can be extended indefinitely, for as long as the business investment is maintained. Meaning that, as the primary investor, you can live freely in the United States.
For more information, check out our E-2 visa USA guide here.
EB-5 Immigrant Investor Visa
The US Congress established the EB-5 Immigrant Investor Program to attract capital to the United States and generate jobs for American workers. The EB-5 visa leads to permanent residence in the form of a green card, with citizenship by naturalization also possible.
The visa application process lasts around two years, with the applicant required to make a minimum capital investment of $800,000 in a United States enterprise. The enterprise must be located in a designated targeted employment area. Alternatively, the investor can contribute $1,050,000 in a non-targeted employment area. Usually, after the investment project is completed, the investor receives the contribution back. From a variety of work opportunities and top-rated education to excellent living standards, the USA is an easy choice for those looking beyond just a simple investment.
For more information, check out our EB-5 visa USA permanent resident guide here. 
O-1 Visa
Do you have an extraordinary ability that can bring value to the United States? If so, then the O-1 visa may be for you. The O-1 is granted to individuals with extraordinary abilities in the arts, sciences, business education, or athletics field. While it is considered a work visa, it can be applicable to investors in some of these areas, particularly business, in which one may hold extraordinary skills. The O-1 visa initially grants you a maximum of three years to stay in the United States and complete a specific event or activity. You can extend your stay by up to one year to complete the same event or activity. 
For more information, head over to the immigration services section of the USCIS site for a comprehensive overview of the O-1 visa.
Picking the Right Visa 
If you're after migrating to the United States temporarily, or permanently, the EB-5 immigrant investor and E-2 visas are your best bet. Below, we outline seven key differences between the two visas, so you can understand which visa is right for you.
The E-2 visa is a nonimmigrant visa, while the EB-5 visa is an immigrant visa and provides a pathway to a permanent resident permit (green card).

The E-2 is only available to people of some nationalities, depending on whether the respective country holds an E-2 treaty with the US. Meanwhile, the EB-5 visa is open to everyone. 

The EB-5 visa minimum investment is $800,000. The E-2 visa has no minimum investment threshold. You just need to make a substantial investment in capital.

The EB-5 visa requires that you create ten full-time jobs for US workers. The E-2 visa has no job creation requirement. Instead, the E-2 visa requires that your business not be "marginal."

Both the E-2 and EB-5 visas need your investment funds to be lawful. You must prove this with relevant documents. 

The visa application processing time is faster for the E-2, with some applications being processed in as little as 15 days. Meanwhile, the EB 5 visa takes up to two years to be approved.

With an E-2 visa you, as the principal investor, can only work for the E-2 company. With an EB-5 visa, you can work for any company.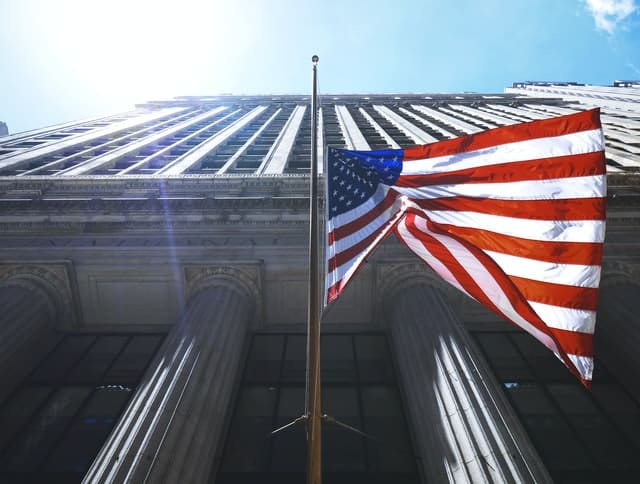 Green Card for Investors
At the end of the day, the EB-5 visa is the best choice for green card seekers. To secure a green card for yourself and your family members, you must invest, or actively be in the process of investing $1,050,000 (or $800,000 in targeted employment areas that have high unemployment) in a new commercial enterprise that will bolster the US economy and generate at least ten full-time positions for employees. Known as EB-5 immigrant investors, individuals who secure the EB-5 have a right to live in the United States and become permanent residents.
For more information on obtaining a green card with an investor visa, consult our investment green card guide here.
Frequently Asked Questions About United States Investor Visas
What are investor visas?
Investor visas are issued to qualifying investors who'd like to make a significant contribution to the United States economy, through direct investment in a business, enterprise, or practice. In turn, investors are given the right to work and live in the United States temporarily, with a green card and citizenship by naturalization possible in certain cases.
What investor visas can I apply for?
At present, you can apply for the E-2 visa, the EB-5 immigrant investor visa, E-1 visa, and the O-1. To understand whether you qualify, we suggest enlisting the help of a company that has citizenship and immigration services like Global Citizen Solutions. We have US citizenship and immigration experts on our team that can advise you on the best course of action. 
What investor visa lets me get a green card?
The EB-5 is an immigrant visa, granted by the National Visa Center, and is the only investor visa that allows you to acquire a green card after a set number of years.
How much do I need to invest in USA to get a visa?
There are different visas for different types of investors. The minimum investment for the temporary visa E-2 is around $100,000, whereas for an EB-5 immigrant visa this amount rises to $800,000. Other visas such as the E-1 or the O-1 don't have a set amount of capital that must be invested, as they allow individuals to trade or work in the US.
Does the US have an investor visa?
Yes, US Immigration Law includes a few options for foreign entrepreneurs and investors planning to contribute to the country's economy.
If that's your case, you can choose between the temporary visas E-2 or E-1, apply for the EB-5 through the Immigrant Investor Program, or apply for the O-1 visa, for "Individuals with Extraordinary Ability or Achievement."
How much should I invest in the US to get PR?
In order to obtain PR, or permanent residence, you must apply for the EB-5 as an immigrant investor. The minimum investment necessary is $800,000.
Can I get US citizenship by investment?
The United States doesn't have a citizenship by investment program, meaning that it is not possible to receive citizenship directly in exchange for direct investment. But if you are granted an EB-5 visa through the Immigrant Investor Program, then you can, after a number of years of living in the country, request naturalization.