Passport rankings tend to focus on global mobility, with an exclusive look at how many passports facilitate visa-free or visa-on-arrival travel access. However, that doesn't tell the full story. A passport's desirability is not just tied to its travel freedoms. Rather, factors like ease of doing business, quality of life, and investment opportunities are notable draws for individuals looking to uproot their lives and acquire a second passport. When looking at Europe as a whole, what European passports of the world lead in terms of travel, relocation, and investment opportunities?
In brief, the top ten European passports of the world are:
Germany
Sweden
Denmark
Netherlands
Finland
United Kingdom
Norway
Switzerland
Monaco
Luxembourg
Read on to discover how we came up with this conclusion, with a detailed breakdown of each passport, as well as an in-depth exploration of what makes each one passport snag a top spot in continental Europe.
About the Global Passport Index
Over the years, several global passport rankings have been developed, enabling individuals to understand how easily a passport can facilitate travel abroad with little to no visa restrictions. Yet, besides visa-free travel, there are also other, just as important benefits to acquiring a second passport, which Global Citizen Solution's Global Passport Index addresses.
In short, our index uses a robust and nuanced scoring system to determine a passport's allure for business, quality of life, and investment opportunities. Our quantitative tool offers individuals a comprehensive overview of mobility and country attractiveness across three standalone indexes: Enhanced Mobility Index, Investment Index, and Quality of Living Index. Each index enables users to filter results for individual country rankings.
Our index uses quantitative data like composite indicators to evaluate specific criteria that make certain passports so attractive. The ranking is based on data from various international institutions and multilateral organizations such as The World Bank, the World Economic Forum, and the Sustainable Development Report and is bolstered by senior analysts.
Take a look at our Global Passport Index here.
Top Ten Passports of the World in Europe
Europe's top passports of the world have several things in common. For example, every country with a strong-ranking passport boasts a stable economy, a flourishing political and social system, and excellent quality of life, making each passport ideal to own in 2023.
1. Germany
Germany holds the top position in the world, not just Europe. Germany has a strong score across all three indexes (Enhanced Mobility Index-3rd position, Investment Index-11th position, Quality of Life Index- 5th position).
A German passport grants visa-free access or visa-on-arrival access to 174 countries worldwide with little to zero visa restrictions, making it an ideal passport for travel or business purposes.
That's not all. In Germany, you'll discover cosmopolitan cities, a thriving and stable economy, ripe job opportunities, and world-class healthcare. In other words, all the key ingredients to building a beautiful and safe home.
Beyond its stunning natural beauty and cultural hotspots, Germany boasts an excellent standard of living, along with a profound respect for the environment, as evidenced in government policy. With leading educational institutions and universities, life in Germany is good.
In addition, Germany is an ideal country for foreign direct investors. It boasts a powerful and diverse industrial network, a highly skilled workforce with a large English-speaking population, robust infrastructure, a favorable social environment, a solid legal framework, and a strategic location in central Europe. In other words, opportunities to invest in Germany's economy are ripe.
2. Sweden
Having the second-strongest passport in Europe and the most powerful in Scandinavia, Sweden has long championed striking the perfect work-life balance. Setting up a business is easy here, given the country's robust business frameworks and efficient filing platforms for incorporation, taxes, and property transfer. Sweden also has one of the lowest corporate tax rates in the EU.
While life in Sweden is expensive, the country enjoys a relatively low-income inequality and high living standards. Not to mention, Sweden boasts a global reputation for its socially progressive society and governance, with a nod to its gender equality, low crime rates, and human rights principles enshrined in society.
3. Denmark
Denmark may have a high cost of living, but its wages and high-performing economy more than make up for it. With the world's most dynamic job market, one of the world's highest levels of education, a peaceful political system, and a world-grip on digitalization, Denmark holds the key ingredients for doing business.
A Danish passport grants you visa freedoms to 174 destinations worldwide, making it an extremely mobile passport to own. Denmark also wins in terms of its healthcare services, clean environment, and affordable housing.
4. Netherlands
The Netherlands comes in fourth place when it comes to the best-performing passports in Europe. Facilitating visa-free or visa-on-arrival travel access to 174 destinations worldwide, a Dutch passport means unfettered access to an innovative, thriving economy.
Strategically connected to Western Europe with excellent transport connections and a highly educated and skilled workforce, the Netherlands is a great place for doing business and international investment.
The Netherlands is also a perfect destination for expat families, having snagged several awards for being just that, the best place to live. It's not a surprise, given its great childcare benefits, fantastic healthcare system, world-class education system, and environmental-friendly policies.
5. Finland
Finland may be freezing cold in winter, but believe it or not, it is the fifth-best European passport to own in 2023, and for a good reason. With extremely low crime rates, a reputation for its excellent democratic governance, independent judicial system, and safe banking, Finland is an attractive country to live in. In fact, Finland often tops the awards for being the happiest country in the world to live in.
6. United Kingdom
The United Kingdom may have left the European Union, but geographically speaking, it still counts as Europe. In sixth place is the UK. The UK scores highly in categories like personal security, environmental quality, civic engagement, societal progressiveness, healthcare, jobs, and wages, education, and skills.
The UK is a popular choice with expats from all corners of the globe. The country's highly diverse and tolerant culture makes it easy for expats to feel welcome and settled down.
7. Norway
Norway is considered the wealthiest Nordic country, boasting a solid reputation for its top startup scene, strong economy, stable governance, and digitally advanced society. Leading in renewable energy, the cleantech industry, and the medical/biotechnology sector, investors have strong competitive advantages in setting up shop here.
Norway usually ranks highly as being one of the happiest countries in the world and has one of the highest standards of living globally, with strong welfare benefits for its citizens.
8. Switzerland
Switzerland secures the 8th spot as having one of the most powerful passports in the world in Europe. Expect a high salary with excellent living conditions to boot, with more than a 20 percent dynamic, international workforce. Life expectancy in Switzerland is 84, the third-highest in Europe.
To top it off, Switzerland has a flexible labor market and moderate taxes, which add up to the country's appeal. It makes Switzerland an attractive location for international companies to set up a base.
9. Monaco
Monaco has established itself as having one of the strongest passports in the world. This small independent city-state on the Mediterranean coast of France is one of the safest in the world. People in Monaco have a high life expectancy of 85.8 years and the city-state is made of expats from across the world.
The country is known for its ease to do business and there are a variety of cultural events meaning that there is always something going on. With excellent infrastructure in place, great weather, and a high quality of life, living in Monaco is something of a dream.
10. Luxembourg
Luxembourg may be a small country, but its strategic location, skilled workforce, and business-pro policies are not to be underestimated. Businesses looking to expand their footprint into the European market usually do well in Luxembourg.
Luxembourg is a big draw for expats looking to live in a diverse multicultural country with one of Europe's lowest crime rates, along with top quality of life conditions.
Other Passports Of The World in Europe
Other countries that ranked highly were Ireland (14th), France (15th), Liechtenstein (18th), Austria (19th), Spain (21st), Belgium (22nd), Czech Republic (23rd), Italy (26th), Estonia (27th), Iceland (28th), Andorra (29th), Poland (30th), Portugal (31st).
The full passport ranking list for the strongest passports in the world can be viewed here.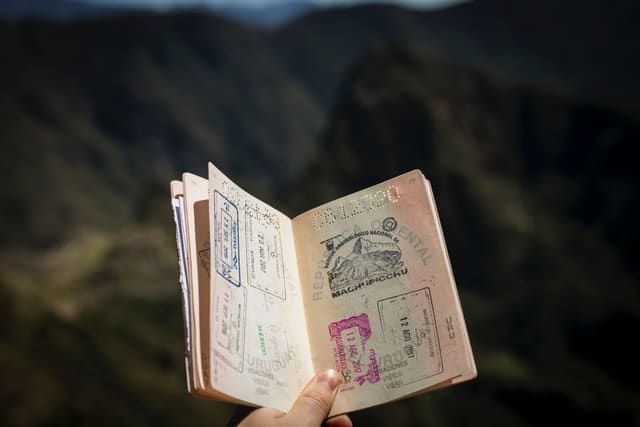 Benefits Of Owning A Powerful Passport
Benefits are ripe for individuals seeking a powerful second passport—from enhanced travel mobility and unfettered access to business and educational opportunities to asset diversification and improved safety and security. A second passport is the ultimate backup plan for individuals looking to enhance their personal and financial freedoms, as well as uproot their families' lifestyles and start anew.
How to get a powerful second passport?
While citizenship has traditionally been granted through birth, naturalization, and marriage, the rules have changed since 1984. Various countries worldwide have carved out a new path toward citizenship —known as citizenship by investment. By investing in a nation's infrastructure or economy, qualified and vetted individuals are granted second passports, and can, in turn, enjoy personal freedoms and financial prosperity while simultaneously protecting their assets.
Investment migration also encompasses residence-by-investment, which works similarly to citizenship by investment. In this case, individuals are offered temporary residence, which can lead to permanent residence and even citizenship by naturalization later.
To get a powerful second passport, simply apply for one via citizenship by investment scheme. If in doubt, visit our site to get a comprehensive overview of what countries offer citizenship by investment and residency by investment. As a boutique investment migration consultancy, we're focused on finding the right residency or citizenship by investment scheme for individuals wishing to secure their future and become global citizens.
Here are just some of the countries we offer passport by investment or second residency programs in: