What is the absolute best passport for expats to have in 2023? That would be Germany. It might not be the answer you expected, but our Global Passport Index uncovered this surprise after a year-long quest to find the world's best passport for expats. The German passport scores highly for its travel freedoms, investment opportunities, and quality of life.
Read on to discover how Germany came in first place, with a detailed breakdown of what makes the German passport so appealing for expats.
About the Global Passport Index 2023
Over the years, popular global passport rankings like the Nomad Passport Index have been developed, allowing people to understand how a passport can facilitate travel abroad with few to no visa restrictions. But, besides visa-free travel, there are also other, just as key benefits to obtaining a second passport, which our Global Passport Index addresses.
Our index uses a nuanced scoring system to determine a passport's allure for business, quality of life, and investment opportunities. Our quantitative tool offers individuals a detailed overview of mobility and country attractiveness across three standalone indexes: Enhanced Mobility Index, Investment Index, and Quality of Living Index. Each index enables users to filter results for individual country rankings.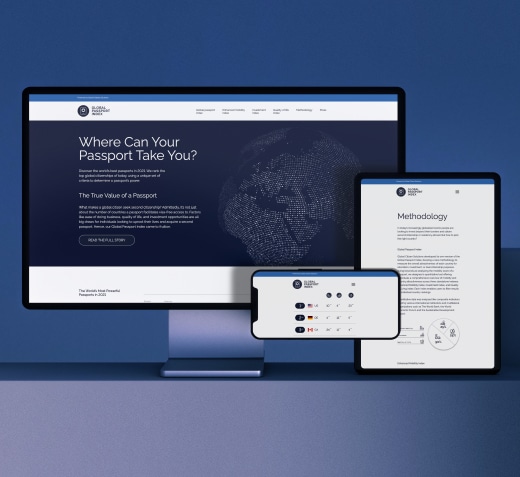 We use quantitative data like composite indicators to evaluate specific criteria that make certain passports so attractive. The ranking is based on data from various international institutions and multilateral organizations such as The World Bank, the World Economic Forum, and the Sustainable Development Report, and is bolstered by senior analysts.
Learn more by taking a look at our Global Passport Index.
The Best Passport for Expats
As an expat, a powerful passport goes a long way. Not only can it help you to easily hop from country to country around the world with next to no visa restrictions, but it can also enable you to do business, invest, relocate or buy real estate in the country you have nationality in. Not to mention, you have unfettered access to an excellent quality of life.
Keeping these considerations in mind, why then is the United States the best passport for expats?
Germany as the best passport for expats
With the foreign-born accounting for 13 percent of the total population, Germany is one of the most popular and accessible destinations for expats in Europe. The country is a wonderful place to make a home, as well as to hold a passport, with a high quality of life and excellent infrastructure. The passport of Germany allows visa-free travel to 174 countries worldwide. The country has advanced infrastructure, a high quality of living, and is located in the heart of Europe, making international travel extremely easy. 
Germany scores:
3rd in the Enhanced Mobility Index
11th in the Investment Index
5th in the Quality of Life Index
To understand the methodology behind the result, check out our Global Passport Index Methodology.
Other Best Passports for Expats
Some other best passports for expats to own include:
View the full ranking here.
The United States
The United States has the second strongest passport. The country offers great investment opportunities, enhanced mobility, and a relatively high quality of living. The country allows visa-free access to 173 countries, and the other 24 countries require a visa.
Since the USA performed well in each indicator, it has a high ranking in 2023. While the Quality of Life Index score is lower than usual, this is made up for by the country's investment opportunities and travel freedoms.
The United States offers the perfect balance between work, play, and relaxation. From world-class education institutions and high quality of life to a thriving economic market with dynamic investment opportunities, a United States passport gives expats the best of both worlds. A US passport provides visa-free access to 173 countries around the world, making it particularly easy for remote workers to travel abroad.
In addition, the USA ranks highly in markets and innovation, with a GNI of $70.480 and personal taxation of 37 percent, making the US a favorable choice for investors.
The opportunities to invest in the country are ripe and backed by government-led visa programs like the EB5 Visa program and the E2 Visa program. With a transparent legal system, robust infrastructure, and investment incentives, it's easy to understand the US's passport appeal.
Sweden
Sweden deservedly ranks high on our list. The country has a high level of personal freedom and a strong global reputation. This year it ranked as having the third-best passport thanks to visa-free travels to 174 countries, second place in the Quality of Living Index, eighth place in the Enhanced Mobility Index, and 25th place in the Investment Index.
Denmark
One of the happiest countries in the World, Denmark boasts a high place on our list. Expats here are generally pleased with the Danish system: Good quality of life, a strong economy, excellent work-life balance, education, and digitization. As a result, this country has been placed third position in our Quality of Living Index.
The Netherlands
The Netherlands is fifth in the top ten. The Netherlands has an outstanding passport and has a wonderful strategic position in the EU. The country stands in sixth position on the Quality of Living Index, which is proven by the country's popularity among expats.
Finland
Northern Europe is home to some of the world's best passports, and Finland is no exception. A Finnish passport offers visa-free travel to 174 countries, ranking fourth in the Enhanced Mobility Index, first in the Quality of Living Index, and 38th in the Investment Index. 
The United Kingdom
The United Kingdom is a fantastic place to visit. In the UK, you can enjoy a high standard of living thanks to a world-class infrastructure that includes an enormous public transportation system and the National Health Service. By obtaining a UK passport you are free to visit 172 countries without a visa. 
Canada
Canada is a very safe place, and many expats are drawn to the high standard of living it provides. Cities like Montreal, Toronto, and Vancouver have multicultural communities that are open-minded and where locals are accustomed to rubbing shoulders with individuals from all over the world. 
Norway
Norwegians are known for being a little reserved and their country for being one of the most costly in the world. But still, it is one of the richest and most beautiful as well. A strong and stable economy, rich natural sources, and good people make the country a favorite with expats, not to mention the fact that it is very safe and very well organized. This is why Norway holds nonth position in our list, offering visa-free access to 173 countries. 
Switzerland
There's a lot more to Switzerland than spending your life on a ski slope, and the complexity of this one-of-a-kind country makes a difference. According to our Global Passport Index, Switzerland stands in 30th place in the Quality of Life Index, 19th place in the Enhanced Mobility Index, and 8th place in the Investment Index, which makes it worth living in.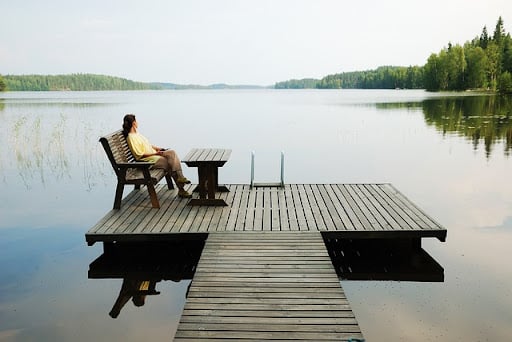 The best passport for expats for quality of life
Finland tops the charts for being the best passport to have (thanks to its high quality of life).
While life in Finland is expensive, the country enjoys a relatively low income inequality and high living standards. Not to mention, Finlanc boasts a global reputation for its socially progressive society and governance – as do the other Scandinavian countries – with a nod to its gender equality, low crime rates, and human rights principles enshrined in society.
The best passport for expats for travel freedoms
A Singaporean passport gets you far (literally). Expect visa-free travel access to 174 destinations worldwide, with only 22 countries requiring a visa. Considering Singapore is Asia's economic powerhouse, and if you need to travel for work around Asia, a Singapore passport should do the trick.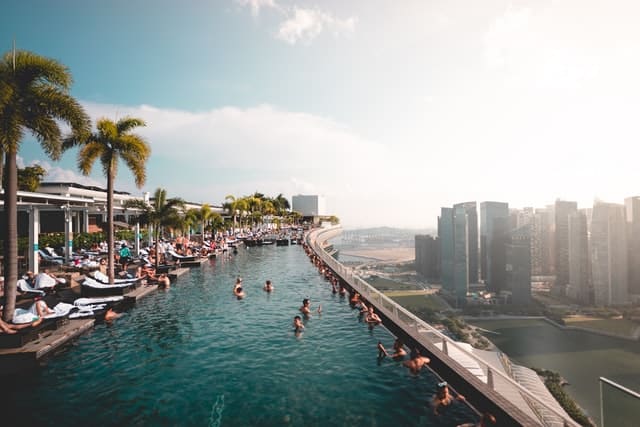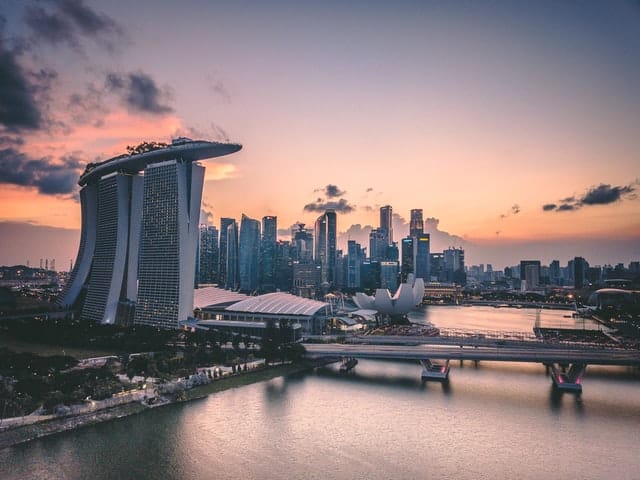 The best passport for investment opportunities
Singapore has done it again, snagging the top spot in the world for its passport power concerning investment opportunities. The city-state's enabling investment environment, robust infrastructure, and strategic location in the heart of Asia make Singapore a launchpad to access key markets in Malaysia, Indonesia, and so forth.
The best passport for fast citizenship
The Citizenship by Investment program of St Kitts and Nevis, in the Caribbean, offers one of the quickest passports in the world. The application process usually takes around four to six months between the submission of the application to the granting of citizenship.
However, for those who want an even quicker path to dual citizenship, they also offer a "fast-track" option, known as Accelerated Application Process (APP), in which approved applicants and their families are guaranteed to have their new St Kitts passports in their hands in less than 60 days.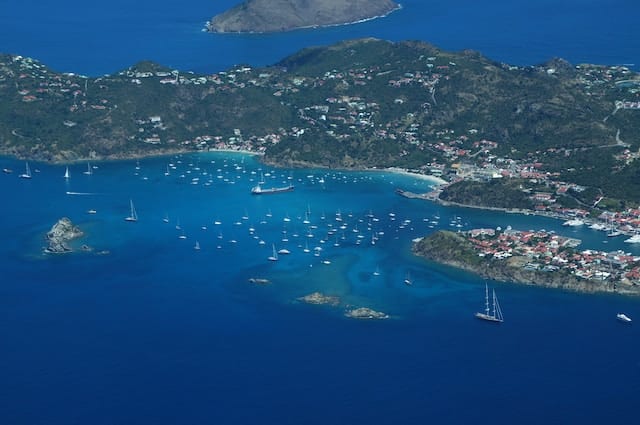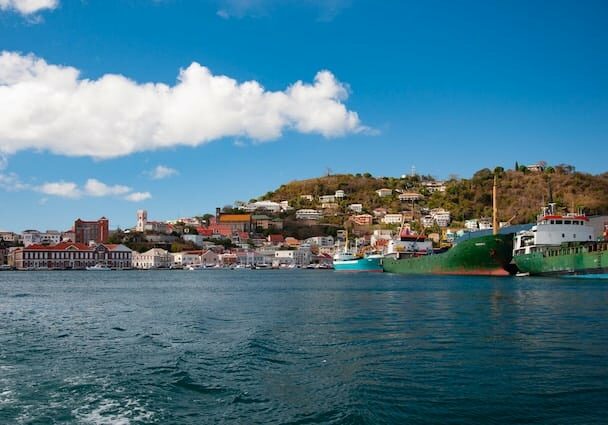 The best passport for expats of all nationalities
Most countries that offer ctizenship by investment have a list of nationalities that are banned from applying for economic citizenship. It means that if you are from a country such as, for example, Afghanistan, Russia, Belarus, or Syria, you will probably find some difficulty in applying for economic citizenship programs. But Grenada, in the Caribbean, decided in 2022 to ban their banned nationalities list and to assess all CBI applications received, dealing with each case individually.
It means that regardless of where you come from, as long as your sources of income and activities are legal, and you can go through their due diligence process, then you and your family have a good chance of obtaining a Caribbean passport from Grenada.
Benefits of a Second Passport
Benefits are ripe for individuals seeking a powerful second passport — from enhanced travel mobility and unfettered access to business and educational opportunities to asset diversification and improved safety and security.
Other benefits include:
Personal freedom guarantee
Dual citizenship means twice the opportunities to live, work, study, and do business in two countries (without the need to renounce your previous citizenship).
Passport can be handed down to future generations, securing your family's safety
Ultimate backup plan in case of crisis like the coronavirus pandemic
How to Get a Second Passport as an Expat
Long gone are the days where you can only obtain citizenship by marriage, birth, descent, and naturalization. Nowadays, you can obtain a second passport through programs like citizenship by investment and residency by investment. By making a qualifying investment in a nation's infrastructure or economy, qualified and vetted individuals are granted second passports or second residency, and can, in turn, enjoy personal freedoms and financial prosperity while simultaneously protecting their assets.
Minimum Investment
To get a powerful second passport, simply apply for one via citizenship by investment scheme. If in doubt, visit our site to get a comprehensive overview of what countries offer economic citizenship and residency by investment. As a boutique investment migration consultancy, we're focused on finding the right residency or citizenship by investment scheme for individuals wishing to secure their future and become global citizens.
Here are just some of the countries we offer passport by investment or second residency programs in:
Curious to know more? Why not get in touch and see how one of our investment migration consultations can help? Contact us by clicking here.
Frequently Asked Questions
What countries let you buy citizenship?
Some programs let you make a government donation or a real estate investment in return for full citizenship and a passport (the minimum citizenship by investment program donation is $100,000). They are called Citizenship by Investment programs and include countries such as Dominica, Turkey, Grenada, Greece, Malta, the USA, Germany, and others.
What is the most respected passport in the world?
A Global Citizen Solutions Global Passport Index ranks Germany as the top passport in the world for aspiring global citizens. The country ranked number one and has visa-free access to 174 destinations worldwide.
What country is the easiest to get citizenship?
The countries with the easiest passport to get are Italy, Ireland, Poland, and Hungary. These four countries all have a generous and accommodating approach to citizenship by descent. Besides this, Dominica, St. Lucia, and Antigua and Barbuda are the cheapest Caribbean countries to obtain citizenship by investment, with each having a $100,000 investment pathway.
What is the safest passport to have?
According to our ranking, Germany is the best passport in the world for aspiring global citizens. You can read the full list here.
What is the cheapest passport to buy in 2023?
The most affordable Citizenship by Investment programs available in 2023 are Antigua and Barbuda, Dominica and St Lucia, all of them in the Caribbean. The minimum investment necessary for a single applicant starts at $100,000.