If you've landed on this page, you're probably well acquainted with the concept of economic citizenship and acquiring citizenship by investment. As you set your sights on global citizenship, the crucial decision lies ahead–determining the best citizenship by investment program that perfectly aligns with your aspirations, financial objectives, and personal preferences.
Having taken the initial step towards obtaining citizenship by investment, it's time to explore the diverse options available, each offering a unique set of benefits and investment options. This article will provide the insights and information necessary to make an educated choice, empowering you to secure a second citizenship that complements your lifestyle and future ambitions for yourself and your family. Keep reading as we uncover the best citizenship by investment programs for emerging world citizens.
What are the key elements that make a citizenship by investment program desirable?
The desirability of citizenship by investment (CBI) programs encompasses a range of key considerations. These considerations include:
Enhanced Mobility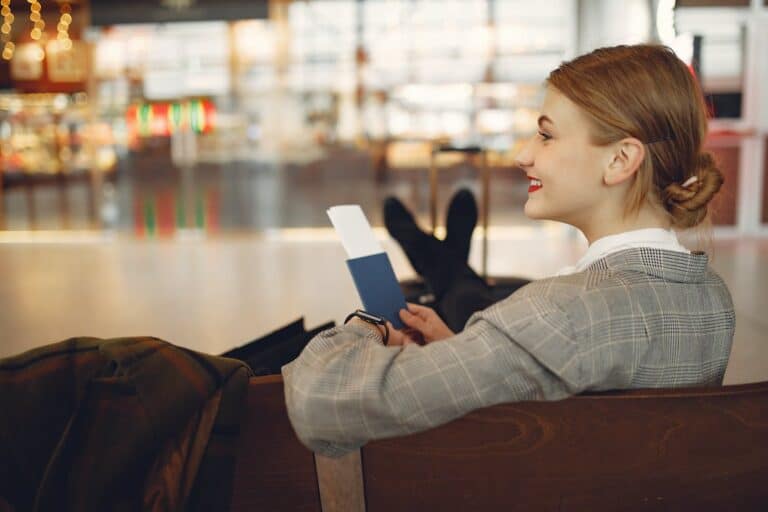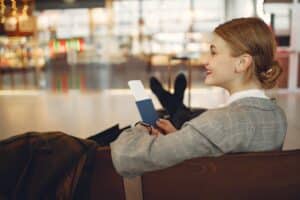 One of the most appealing aspects of CBI programs is the ability to obtain a second passport, allowing holders to gain visa-free access to countries that may not be available for visa-free travel with their current passport.
Additionally, international collaborations and agreements, such as the European Union in Europe and MERCOSUR in South America, contribute to enhanced mobility. These cross-border pacts grant citizens privileged access and extended stays in member countries, furthering the allure of economic citizenship programs to obtain dual citizenship status.
Low cost
A reasonable and competitive investment threshold ensures that a broader spectrum of individuals can consider obtaining a second citizenship through investing. This promotes inclusivity for people of different financial capacities to pursue becoming global citizens, achieve financial stability, and enjoy a better standard of living.
The cheapest economic citizenship programs not only improve the program's affordability for prospective applicants but also enable foreign investors to allocate their remaining wealth for other strategic purposes.
Numerous investment options
A diverse and varied investment route allows applicants to choose investments that suit their economic capabilities and goals. These options may include real estate, providing investors with a place of residence while qualifying for a second passport in citizenship by investment countries. Other options, like a capital contribution to a national development fund or government bonds, offer a cheap and straightforward route to economic citizenship.
Fast processing time
A streamlined and efficient application process is highly desirable as it allows applicants to acquire citizenship and passports in a reasonable timeframe. Quick processing times are especially valuable for those seeking immediate benefits.
Political stability
In recent years, the issue of political stability has become a significant concern for numerous individuals, and rising globalization has often led to a corresponding increase in political tension in various regions. A stable political environment and a reputable legal system are crucial factors when contemplating second citizenship through a CBI program. Potential investors want to ensure that their social environment is secure and their newly obtained legal status remains resilient against sudden changes in government policies or instability.
Returns on investments
Preserving financial wealth is a top priority for every investor, and alongside dual citizenship, investment returns are equally crucial for applicants of CBI programs. Economic citizenship programs that offer reasonable returns on investments provide added financial incentives to potential applicants. Furthermore, exploring investment opportunities beyond the qualifying ones is an important consideration.
Tax advantages
Citizenship by investment countries with favorable tax regimes, such as no or low income tax, capital gains tax, or inheritance tax, are highly attractive to investors seeking to optimize their financial gains after securing investment citizenship.
Family inclusion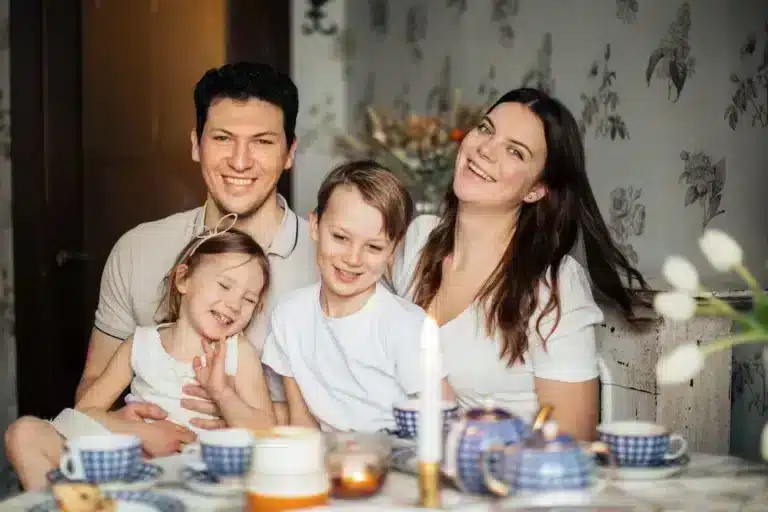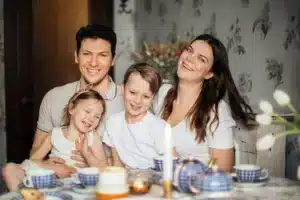 Including family members in an economic citizenship application is a deciding factor for many foreign investors. CBI programs that present the option to include family members in the application, such as spouses, children, and sometimes parents or siblings, are more desirable for those seeking to secure a better future for their loved ones.
Another consideration for family inclusion is the additional fees required to apply for family members, which often significantly raises the minimum investment amount in specific CBI programs.
No residency requirements
For economic citizenship applicants who wish to maintain non-resident status, CBI programs with minimal or no residency requirements are attractive, allowing them to enjoy the benefits of citizenship without the need to relocate.
Better quality of life
Beyond financial gains, the desirability of new citizenship hinges significantly on its enhanced quality of life. Assessing the quality of life factors based on the Global Passport Index will determine where economic citizenship countries rank in terms of education, healthcare, and overall standard of living.
The best citizenship by investment program in 2023 is a balance of these elements, catering to the diverse needs and preferences of potential CBI applicants seeking to provide a better future for themselves and their families.
The Ten Best Citizenship by Investment Programs
Austria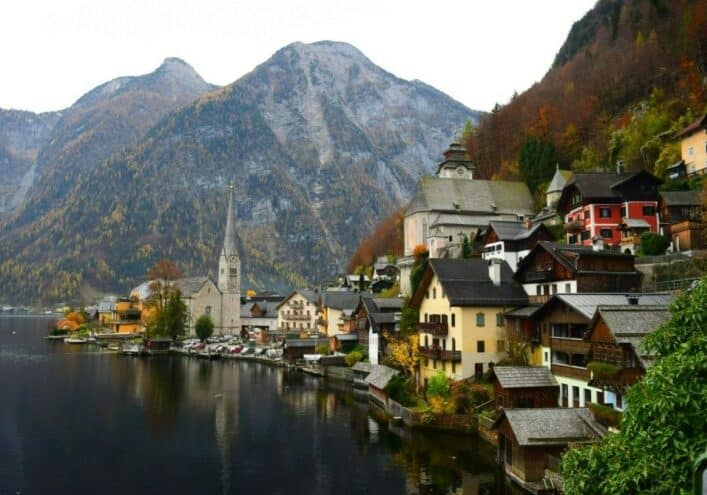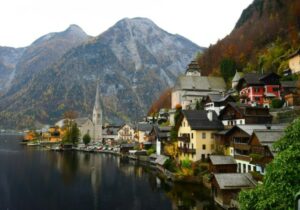 Austria offers a distinctive economic citizenship program with rigorous and demanding eligibility criteria; however, it grants substantial benefits to foreign nationals who successfully gain Austrian citizenship and EU passports.
To participate in Austria's citizenship by investment program, a minimum investment of €2 to 10 million in an Austrian business is required. Eligible businesses must meet specific criteria, including job creation for Austrian citizens, growth potential, and a solid international reputation.
Key benefits of the Austria citizenship by investment program:
European citizenship in an EU country
The Austrian passport ranks the highest of all countries with citizenship by investment schemes.
Visa-free travel and visa-on-arrival access to 174 countries worldwide
One of the world's safest countries, ranking fifth overall in the Global Peace Index
Antigua and Barbuda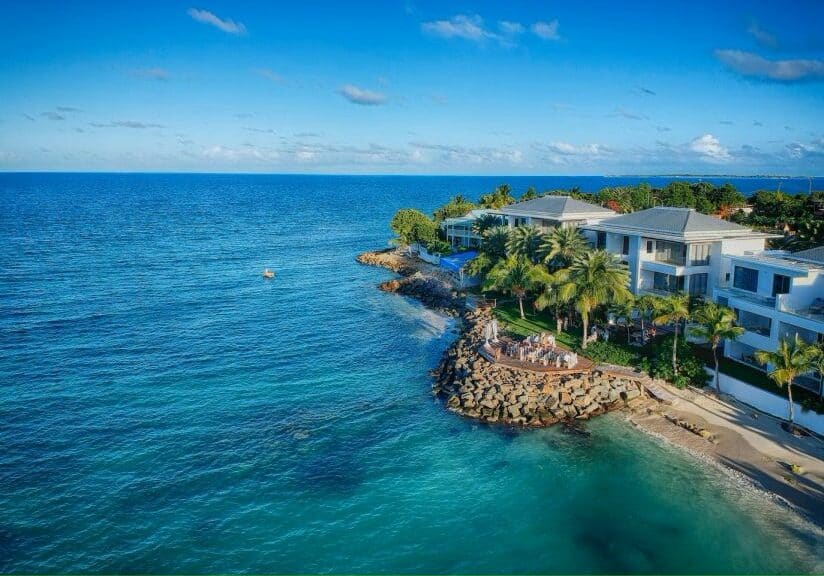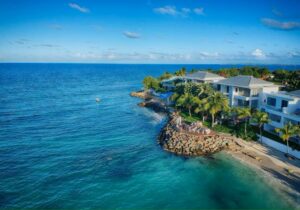 For numerous reasons, Caribbean nations have been increasingly popular choices for acquiring citizenship by investment. Proximity to the United States and affordable investment options make Caribbean citizenship an obvious choice for American applicants of second citizenship programs.
Antigua and Barbuda is one of the island nations that has led the way by offering the best Caribbean citizenship by investment. Investors can Antigua acquire a second passport through a $100,000 donation to the Antigua and Barbuda National Development Fund.
Key benefits of the Antigua and Barbuda citizenship by investment program:
A low minimum investment amount of $100,000
The second highest ranking passport of CBI programs offering Caribbean passports
Visa-free travel privileges to 150 countries worldwide
Multiple investment options, including a donation to the University of the West Indies Fund
The cheapest citizenship program for a family of four, with a total investment of about $152,000, including passport fees
Dominica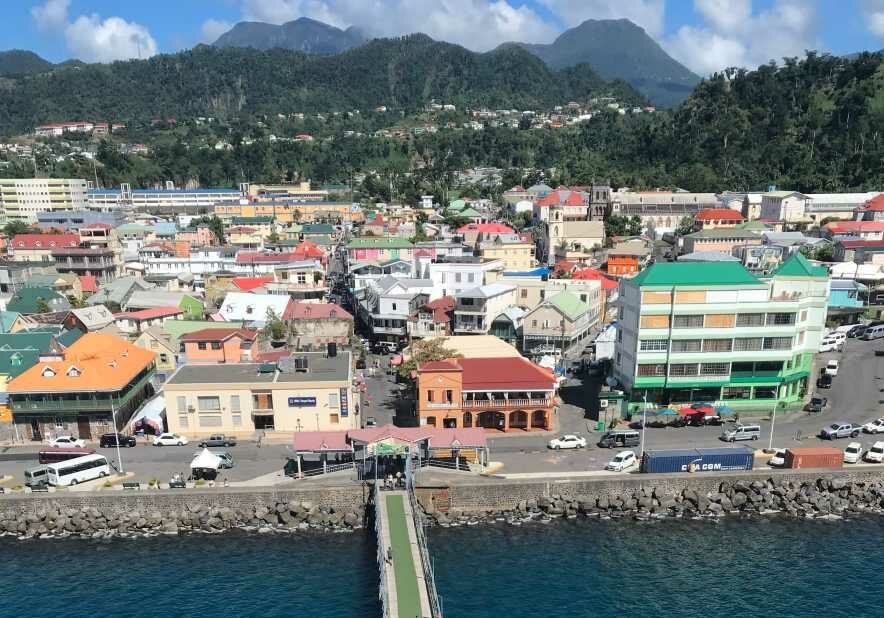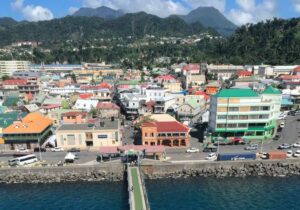 Dominica, a Caribbean nation, often flies under the radar in discussions about the broader influence of Caribbean countries worldwide. However, it's largely considered to offer one of the best citizenship by investment programs through foreign direct investment. Like Antigua and Barbuda, the investment threshold starts at $100,000.
Key benefits of the Dominica citizenship by investment program:
At $110,000, the country offers the cheapest total investment, including government fees, for single CBI applicants.
The lowest qualifying investment in real estate of CBI countries, with a minimum investment amount of $200,000
The lowest cost per square meter for real estate of all five Caribbean CBI countries
No additional investment requirements to include up to six family members when investing in real estate
No residency requirements or the need to visit the country or attend interviews to obtain a second passport
If you're keen on securing a Dominican passport, read our ultimate guide to Dominica citizenship by investment.
Grenada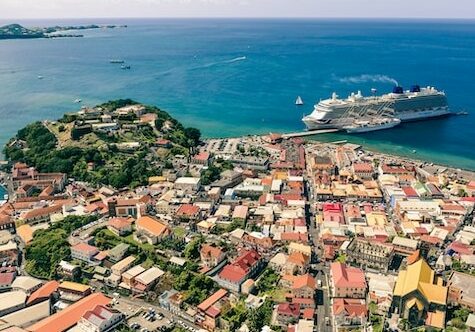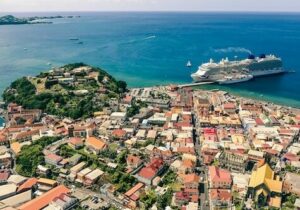 Grenada has emerged as a strong option for obtaining second citizenship in the Caribbean for numerous reasons; A progressive government has facilitated the ease of doing business in the country, and its political ties with the United States make it the ideal economic citizenship for both Americans and foreign nationals from other countries. Its CBI program starts with a contribution of $150,000 to the country's National Transformation Fund.
Key benefits of the Grenada citizenship by investment program:
The only Caribbean country offering foreign investors the chance to settle in the USA through the US E2 Visa Program
Include immediate family, a dependent parent or sibling from a single qualifying real estate investment
Situated outside the hurricane belt, the country has recorded just four hurricanes in its entire history, solidifying it as the least vulnerable to hurricanes of all Caribbean countries offering citizenship by investment programs.
Visa-free access to 147 countries, including China and Russia
Jordan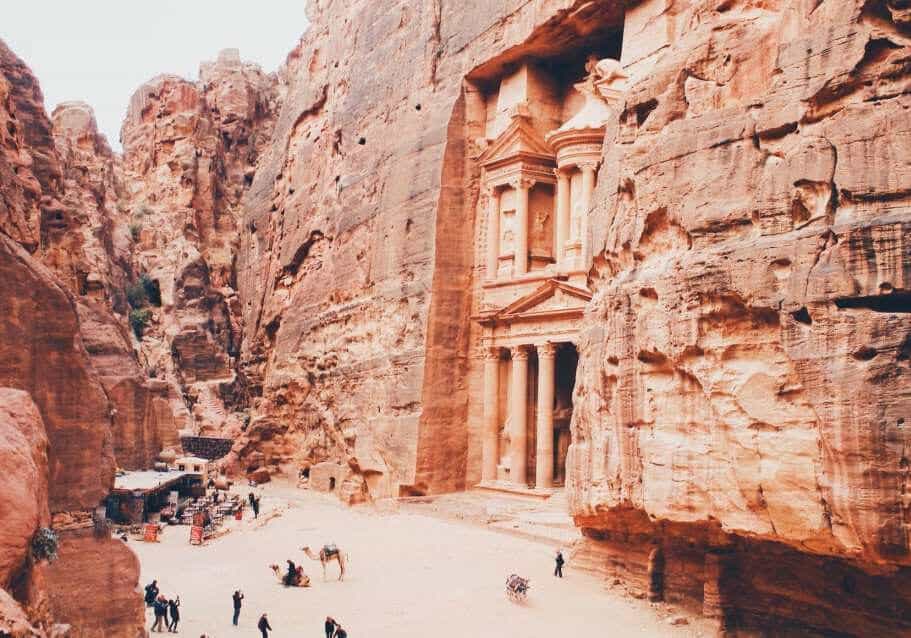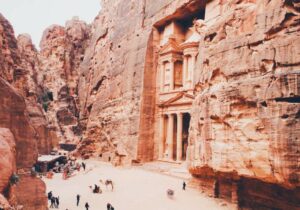 By being the sole Middle Eastern nation to offer a citizenship by investment program, Jordan presents itself as a unique option for economic citizenship. This characteristic makes the country a magnet for international investors seeking a valuable second passport and the opportunity to tap into its strategic location, while immersing themselves in a vibrant Islamic culture. The minimum qualifying investment is a real estate purchase of $750,000.
Key benefits of the Jordan citizenship by investment program:
The only country in the Middle East offering citizenship by investment
Prime for lucrative investments through the country's Economic Modernization Vision
A country with one of the lowest levels of domestic, international, and organized conflict
The cheapest real estate by square meter of all countries offering citizenship programs
Malta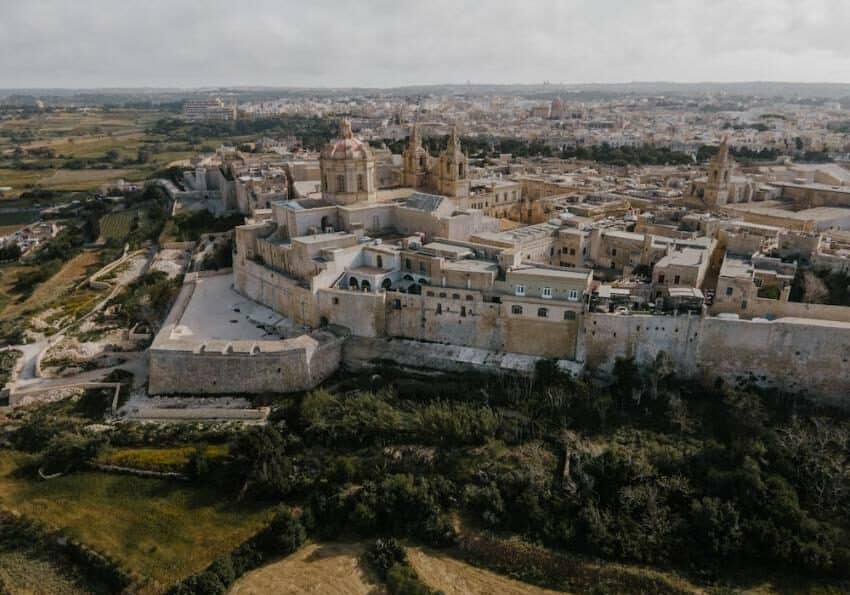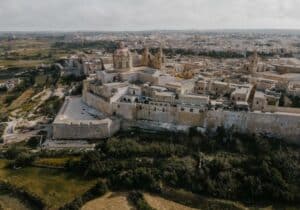 Obtaining citizenship by investment in EU countries has become increasingly appealing to foreign investors. While Austria does offer one of the best EU citizenship by investment programs, the stringent eligibility criteria often place it beyond the reach of many foreign investors.
In contrast, other EU countries grant citizenship solely through naturalization or descent. The Malta Citizenship by Naturalization for Exceptional Services by Direct Investment program (CES) provides a path to EU citizenship in as little as 12 months from a non-refundable investment of €750,000, a real estate investment of €700,000 or a five-year lease agreement totaling €16,000 annually, and a charitable donation of €10,000.
Key benefits of the Maltese citizenship by naturalization program:
The cheapest and fastest option to obtain European citizenship by naturalization
Ranked in the top 30 countries on the Global Passport Index, providing visa-free and visa-on-arrival access to 172 countries worldwide
The number one country promoting LGBTQ rights in 2023, according to ILGA-Europe
Freedom of movement throughout the European Union
Follow the link for more info on Malta citizenship by naturalization.
St. Kitts and Nevis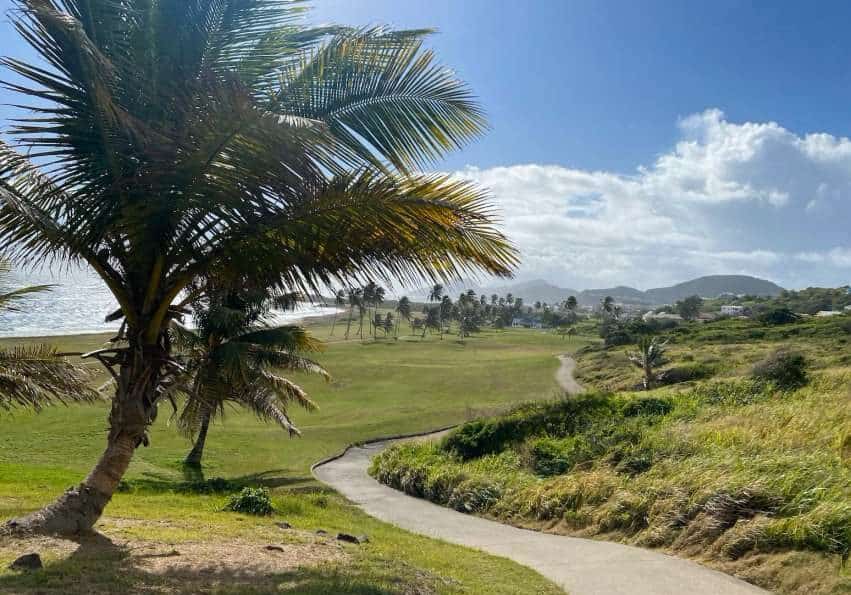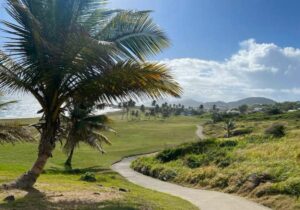 Since its introduction in 1984, the St. Kitts and Nevis government's economic citizenship program has been a model of continuous development and improvement. The process for acquiring economic citizenship and a second passport is well-refined, leading to its consistent and growing popularity among foreign investors.
Several investment options are available, which start from contributing $250,000 to the country's Sustainable Island State Contribution (SISC). Investors can choose between joint investment for real estate or purchasing a single-family home.
Key benefits of the St. Kitts and Nevis citizenship by investment program:
A fastest processing time for citizenship by investment at four months
Ranked as the number one Caribbean country to acquire citizenship by investment in the 2023 CBI Index Report
A varied range of real estate projects to choose from, including commercial and residential real estate
The best Caribbean CBI country for investment, with the highest Investment Index ranking in the Global Passport Index
The strongest Caribbean passport obtainable through citizenship by investment, providing visa-free travel and visa-on-arrival access to 153 countries worldwide
St. Lucia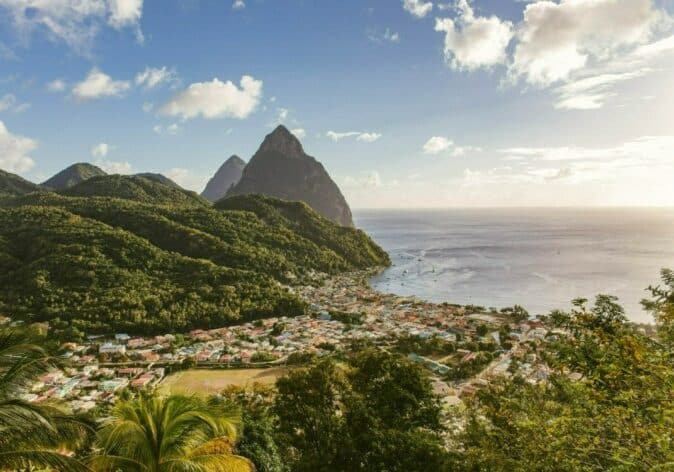 St. Lucia's citizenship by investment program is highly regarded in the global citizenship world. With a small yet stable economy, the country provides a seamless application process for acquiring economic citizenship. The country offers numerous investment options, including real estate investment. The minimum investment amount starts from donating $100,000 to the St. Lucia National Economic Fund.
Key benefits of the St. Lucia citizenship by investment program:
A much lower average cost per square meter for real estate investment than other countries offering CBI programs in the Caribbean, including St. Kitts and Nevis, Antigua and Barbuda, and Grenada
Although there is no fast-track option, applicants can still benefit from one of the industry's quickest processing times, with most applications completed within two to three months.
Diverse investment options, including cheap real estate investment and refundable government bonds
No additional investments or government fees to include immediate family members and other dependents when investing in government bonds
Turkey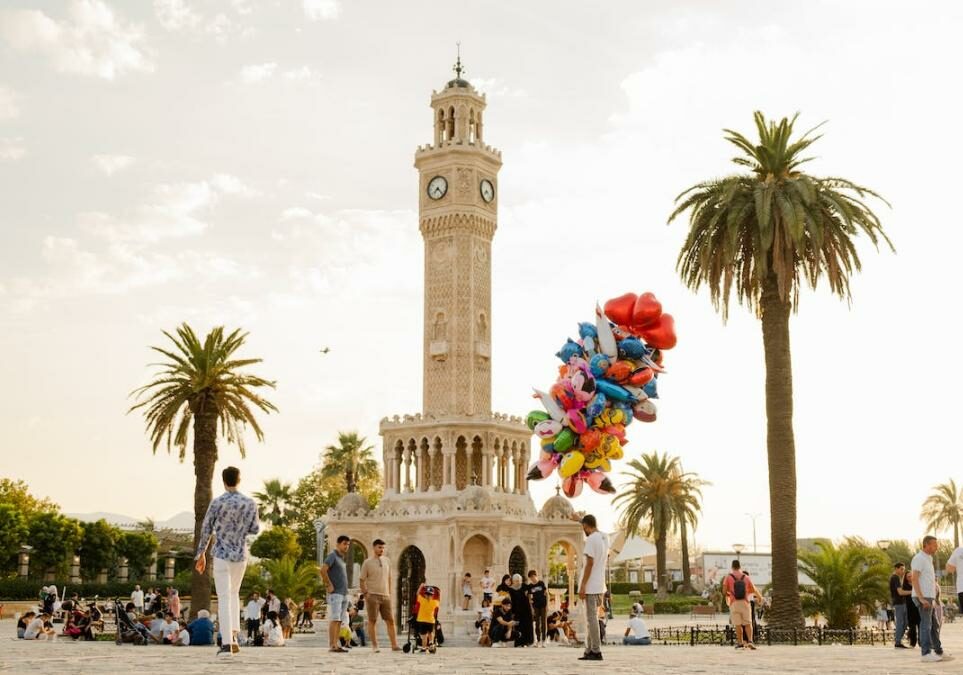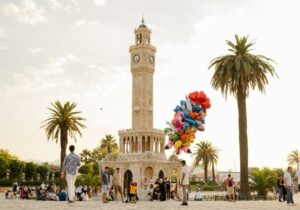 For those searching for the most cost-effective investment destinations, overlooking Turkey would be a missed opportunity. Not only is the country an excellent choice for real estate investment, but its CBI program provides access to a highly skilled workforce at reasonable rates, making it an attractive destination for entrepreneurs looking to establish businesses.
Moreover, starting a business is a viable route to Turkish citizenship, as well as real estate investment through a purchase worth at least $400,000.
Key benefits of the Turkey citizenship by investment program:
No requirement to invest in pre-approved real estate projects for the real estate investment option
One of two CBI countries providing a route to settle in the USA through the US E2 Visa Program
The lowest cost of living of all countries offering an investment citizenship program
Access to highly skilled and affordable labor, and strategically located between Europe and Asia
The only CBI country in the top 20 economies in the world by GDP
Vanuatu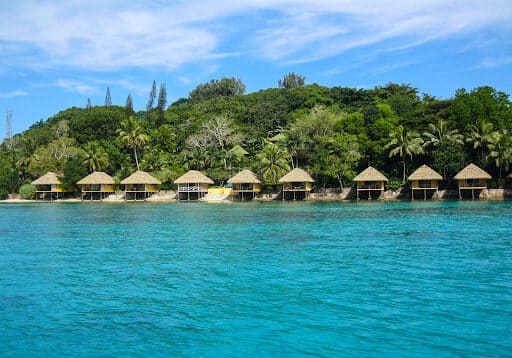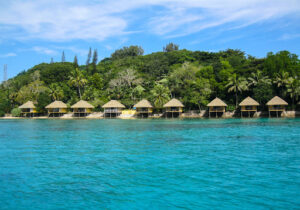 Despite its geographical isolation, Vanuatu's citizenship by investment program has garnered significant interest from foreign nationals seeking second citizenship. The country's minimal eligibility criteria and fast processing time has led to increased capital investment from overseas and a growing number of applications for the Vanuatu CBI program. Investors have the sole option of donating $130,000 to the Vanuatu local development fund.
Key benefits of the Vanuatu citizenship by investment program:
The fastest CBI program in the world, with citizenship applications processed within 60 days and no requirement to pay additional fees for a fast-track process
Zero personal income tax on local and worldwide earnings
Option to pay an annual fee between $300 and $1000, granting tax exemption from corporate taxes for 20 years
The Best Citizenship by Investment Programs in Europe
Malta
Malta offers the best economic citizenship program in Europe that grants EU citizenship by naturalization. Through the Malta Citizenship by Naturalization for Exceptional Services by Direct Investment program (CES), investors gain Maltese citizenship by naturalization in 12 to 36 months from an economic contribution, real estate investment, and charitable donation. Compared to Austria's rigorous procedures for expedited naturalization, Malta's process is notably more forgiving, offering the same invaluable benefits of an EU passport and access to the European Union.
Austria
Despite the demanding eligibility criteria, Austrian citizenship by investment remains a coveted opportunity for investors with the financial means and background to qualify. Often considered the best citizenship by investment program in Europe, the country's economic citizenship program delivers the highest-ranking passport across all three Global Passport Indexes, including the eighth position in the Quality of Life Index.
North Macedonia
The North Macedonia citizenship program may not be the first to come to mind when considering economic citizenship, but it's the best European citizenship program concerning affordability. The country provides the cheapest route to European citizenship. North Macedonia's economic citizenship programs start with a minimum investment of €200,000 in a private investment fund established in the country. While its CBI program grants European citizenship, it doesn't come with freedom of movement in the European Union as a non-EU member.
The Best Citizenship by Investment Programs for Real Estate Investment
Antigua and Barbuda
Although Antigua and Barbuda doesn't offer the most affordable and plentiful real estate options of Caribbean countries with citizenship programs, real estate investment is highly lucrative in the country, benefitting from consistent international demand. Foreign nationals who choose real estate as an investment option for the citizenship program can expect guaranteed bookings and high rental returns. Furthermore, investors are free to relinquish their real estate investment after five years while maintaining their second passport.
Grenada
Similar to Antigua and Barbuda, Grenada offers attractive real estate investment prospects. Potential CBI applicants can choose joint investment in a commercial property or single ownership of a family home. The country has over 20 pre-approved real estate projects to choose from, providing a variety of choices to suit diverse preferences and investment objectives. This makes it an appealing destination for those with profitable real estate investment and second citizenship goals.
Dominica
Dominica takes the lead as the best economic citizenship program for real estate investment, especially for those placing cost as their primary consideration. Regarding real estate investment among the two most affordable Caribbean CBI countries, Dominica and St. Lucia, the average price per square meter in St. Lucia stands at $165, while Dominica offers a significantly lower average cost of $85.
The Best Economic Citizenship Programs According to the Global Passport Index (GPI)
The Best Residency by Investment Programs to Obtain Citizenship
Portugal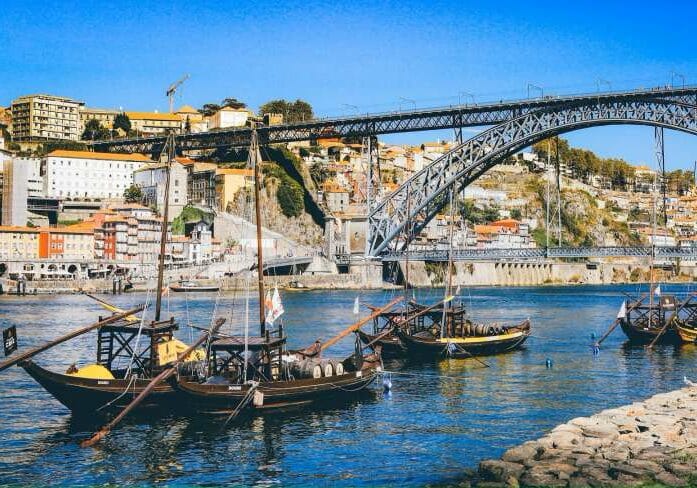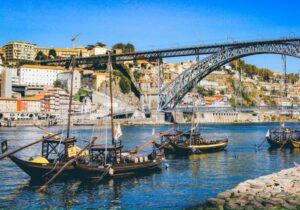 Portugal's Golden Visa program is a two-year residency by investment program that provides foreign nationals and their family members with a renewable residence permit in exchange for a minimum qualifying investment in its economy.
While the Portugal Golden Visa doesn't offer direct economic citizenship, it requires a relatively low minimum investment of €250,000, and investors can renew the Golden Visa until they become eligible for citizenship by naturalization after five years.
Please be aware that the Portuguese government has chosen to eliminate real estate as an investment option, and the decision is currently pending final approval.
Greece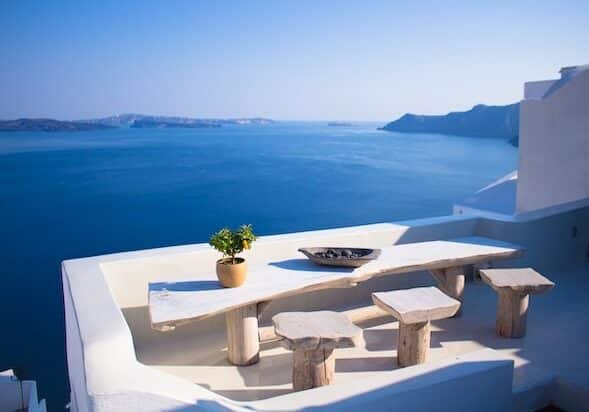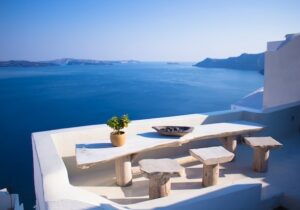 The Greece Golden Visa, similar to the Portugal Golden Visa program, does not offer economic citizenship to its investors. However, a significant advantage of the Greece Golden Visa is obtaining permanent residency status in the EU.
The minimum investment amount is €250,000 in real estate, and investors keep renewable permanent residency status, provided they maintain their investment. After seven years of holding permanent residence, foreign nationals become eligible to apply for Greek citizenship by naturalization.
Click here for more information on the Greece Golden Visa
Paraguay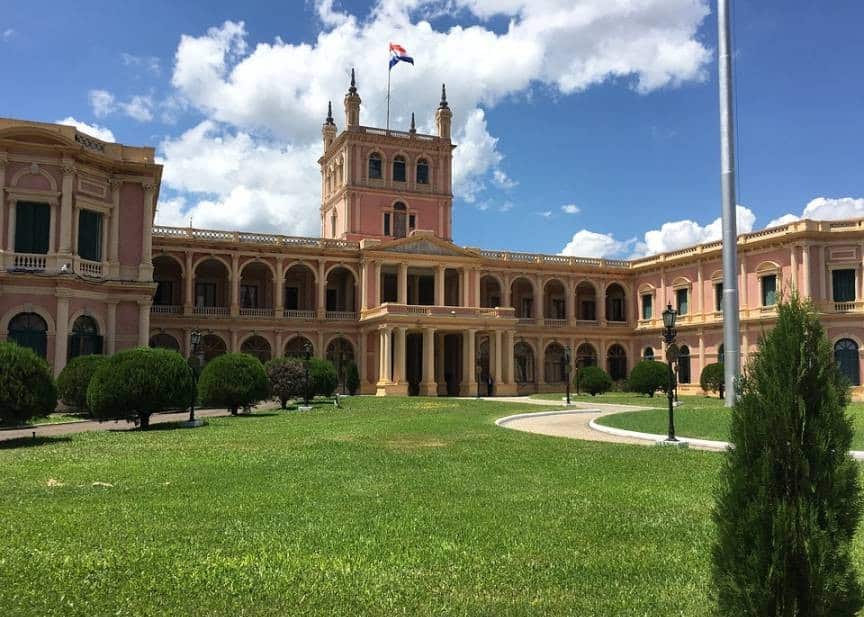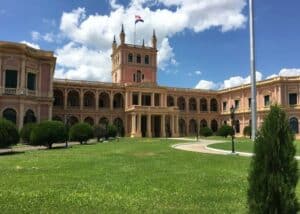 On the subject of citizenship by naturalization, Paraguay has some of the most relaxed citizenship laws for obtaining citizenship. Foreign nationals from visa-free countries can acquire permanent residence in Paraguay by making a bank deposit of just $4,500.
Citizens of other countries that don't have visa-free access to Paraguay must invest $70,000 to receive permanent residence permits. However, the naturalization period to obtain Paraguayan citizenship is just three years of permanent residency.
How can Global Citizen Solutions Help You?
Global Citizen Solutions is a boutique migration consultancy firm with years of experience delivering bespoke residence and citizenship by investment solutions for international families. With offices worldwide and an experienced, hands-on team, we have helped hundreds of clients worldwide acquire citizenship, residence visas, or homes while diversifying their portfolios with robust investments. 
We guide you from start to finish, taking you beyond your citizenship or residency by investment application.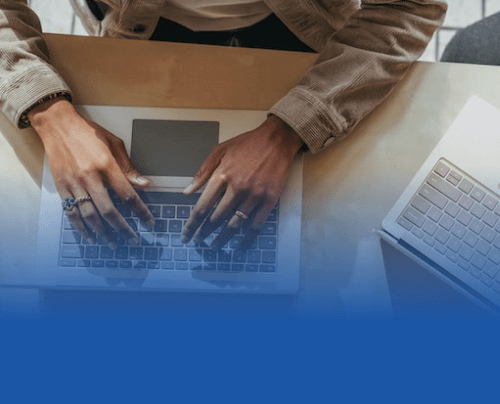 Frequently Asked Questions about the Best Citizenship by Investment Programs
Which citizenship is the fastest to get?
The fastest citizenship to get is Vanuatu citizenship. Investors of the Vanuatu citizenship program obtain second citizenship and Vanuatu passports within 60 days of submitting a citizenship application. St. Kitts and Nevis grants citizenship withing four months.
What is the cheapest citizenship by investment for a family?
The cheapest citizenship program for a family of four is the Antigua and Barbuda citizenship by investment program. Investors can secure economic citizenship for themselves, their spouse, and two financially dependent children by contributing to the Antigua and Barbuda government fund, which totals $145,000 to $153,000, including all application fees.
Which EU citizenship is easiest to buy?
While buying citizenship is not possible in any EU country, Malta offers a citizenship by naturalization program, allowing foreign nationals who contribute to its economy to receive citizenship by naturalization within 12 to 36 months, depending on their investment. 
Where is the hardest to get citizenship?
Determining the hardest citizenship to obtain depends on various factors, including the specific citizenship laws, eligibility criteria, and the individual's personal circumstances. Some countries have stricter requirements and more challenging pathways to citizenship. For example, countries like Oman and Saudi Arabia are known for having stringent naturalization processes and rigorous criteria for granting citizenship.
These countries have long residency requirements, demand language proficiency and cultural integration, conduct extensive background checks, and have complex bureaucratic procedures.
Where is the best place to buy citizenship?
Determining the best place to buy citizenship, or more precisely, obtain economic citizenship, is a subjective decision that depends on individual intentions and objectives for acquiring second citizenship. St. Kitts and Nevis offer the best citizenship by investment program for individuals seeking the strongest Caribbean passport with extensive visa-free travel benefits. At the same time, those prioritizing affordability for their family may opt for the Antigua and Barbuda economic citizenship program.