Want to apply for Greek citizenship? Then you will want to learn everything you can about the Greek citizenship test – an exam that aims to assess candidates on Greek language proficiency, history, culture, geography of the nation, the functioning of the government, and Greek society. In this article, we will guide you through what the Greek citizenship exams consist of.
Know About Greek Citizenship
Individuals can apply for Greek citizenship if they are Golden Visa holders and have been residing in Greece for at least seven years.
Once they acquire citizenship status, they will be given a Greek identity card that enables them to start living in Greece. Then, they will be eligible to enjoy all the freedom and rights that come with being a Greek citizen – including having the authorization to vote in elections as Greek citizens. Additionally, by obtaining Greek citizenship, they will be granted the status of an EU citizen – enabling them to reside in any of the EU countries.
Greek Citizenship – Application Guidelines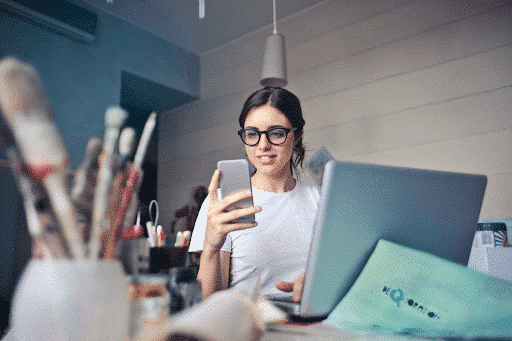 Upon receiving their Greek residence permit, applicants need to reside in Greece for a period of seven years, without any gap. Please note that this rule doesn't apply to the following individuals:
European Union nationals
Anyone with a spouse who is a citizen of Greece and has a child with that individual
Custodian of a Greek citizen
Political refugee
The above-mentioned individuals can reside in Greece for three consecutive years and apply for citizenship. As per the Greek Citizenship Requirements 2022, the following conditions need to be met for a successful application:
You need to be at least 18 years or older
You should not bear any criminal history
You should have a basic understanding of the Greek language
Should not be under a deportation procedure
Show proof of harmonious relationship with the Greek community
Procedure
After submitting the required documents with your application for citizenship and putting in a request for the written exam, relevant authorities will contact you to schedule an interview with the Naturalization Committee, who will then decide whether or not you succeed with your application.
The aspects that you will have to consider for you to be successful are:
That you have some Greek language proficiency
That you harmonize and integrate with the Greek community
That you are familiar with the history, culture, and political history of Greece
That you contribute to professional activities
That you contribute to social activities with other Greek citizens
That you pay your part in contributions and taxes
That you own property in Greece
That you have Greek relatives
To familiarize yourself with the Greek society, and prepare for the application interview, you can read books that give you a peek into the Greek geography and history, Greek nationality, and the culture. One such recommended book is "Greece: the Second Country".
Your application wait time relies on your current location and paperwork progress. Considering all things, you can expect your waiting time to be approximately three years. The final nod to your application is granted by the Interior Ministry in Greece and is finally announced by the official gazette.
Greek Citizenship Exam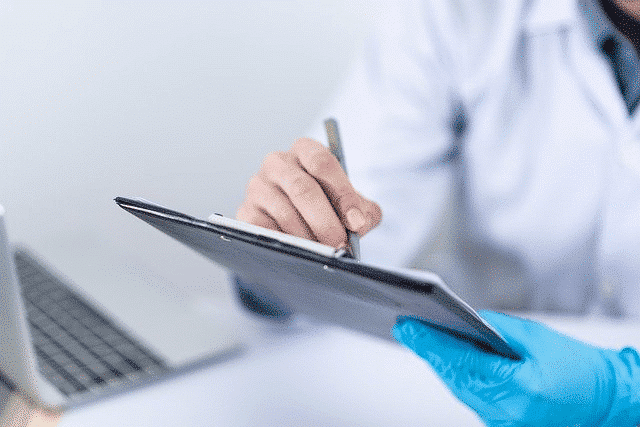 Foreign nationals looking to obtain Greek citizenship will need to pass two exams that ensure they have adequate knowledge of Greek history, language and culture. These would be a written "Panhellenic" exam, followed by an oral exam.
The written test is conducted biannually and follows an assessment approach that is in accordance with Panhellenic examinations. It has a total of 20 questions divided into different thematic portions – four questions each on Greek geography, and culture, and six questions each on Greek history, and operations of the Greek parliament system. Applicants will also need to prove their knowledge of the Greek language in a written, and oral exam at par with the B1 level.
The minimum passing rate for this exam is 80% of the maximum score. By passing Greece's citizenship test, you will be awarded a "Certificate of Adequacy of Knowledge for Naturalization", which you can use for a successful application for citizenship in Greece.
Greek Citizenship Test – Cost
Candidates interested in taking the Greek citizenship test need to pay a fee of €250.
Post Exam Procedure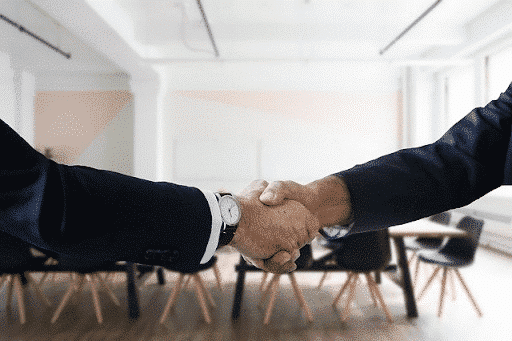 Once you pass the test, you'll be eligible to sit for the interview with the Greek Ministry's General Secretariat for Citizenship. The interview will take place between the candidate and two officials representing the Ministry. A fee amounting to €550 is needed to take the interview. Following the interview, the Interior Ministry and the National Transparency Authority will make the final decision with regard to your application for a Greek residence permit.
Greek Citizenship Test – Exemptions
There have been certain changes in the Greek citizenship Act. According to the new bill, the following individuals are exempted from taking the exam.
Graduates from schools and universities in Greece. However, they need to sit for an interview and also show proof of their completion of schooling/university education in Greece
Candidates who are 67 years old or more and specially-abled applicants. In these cases, the applicants need to sit for oral exams instead of written ones.
Greek Citizenship – Benefits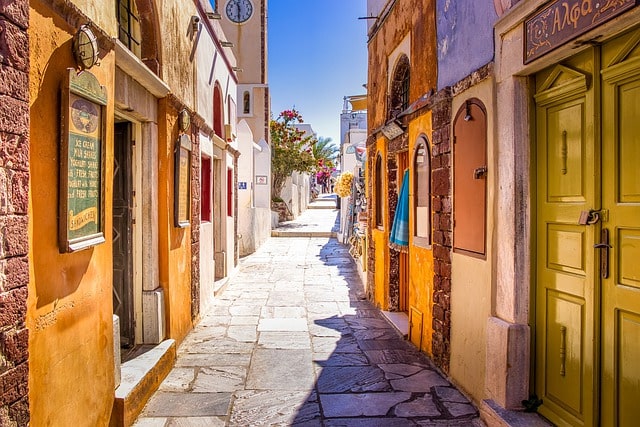 There are various advantages to enjoy when you acquire Greek nationality. We are highlighting a few below:
Attractive investment opportunities
You can include your family members in your golden visa application
Access to visa-free travel in the Schengen area for you and your family
For the renewal of your residence permit, you are not required to stay in Greece for a certain period of time
You can put your property on rent post-purchase
You will be eligible to apply for citizenship after seven years
High quality of education, healthcare, and life in general
To know more about Greek Citizenship, you can check out the following articles:
Frequently Asked Questions
How do you qualify for Greek citizenship?
To apply for Greece citizenship, you need to stay in the country for a minimum of seven years or more. Apart from this, you also need to prove you have existing relationships with the country and have a basic idea of Greece's culture, art, history, and political system.
What is the Greek citizenship test?
The citizenship test is for foreign born nationals looking to reside in Greece and obtain citizenship in the country. The test evaluates a candidate's basic knowledge of Greece. Applicants need to pay an amount of €250 for the written test. Once the candidate passes the written test, then the applicant can sit for the interview round by submitting a fee of €550.
Can I obtain a Greek passport if I marry a citizen of Greek nationality?
You can acquire Greek citizenship by marriage if you are married to a Greek citizen with a child and have been living in the country for a minimum of three years.
How can one be eligible for Greek citizenship by descent?
Owing to the Greek citizenship code, individuals born outside Greece but have either parents or grandparents born in the country are legally entitled to apply for Greek citizenship by descent.
How long does it take to get Greek citizenship by descent?
Greek citizenship by descent application takes around three years to get processed.
Does Greece allow dual citizenship?
Yes, Greece permits its citizens to have dual citizenship