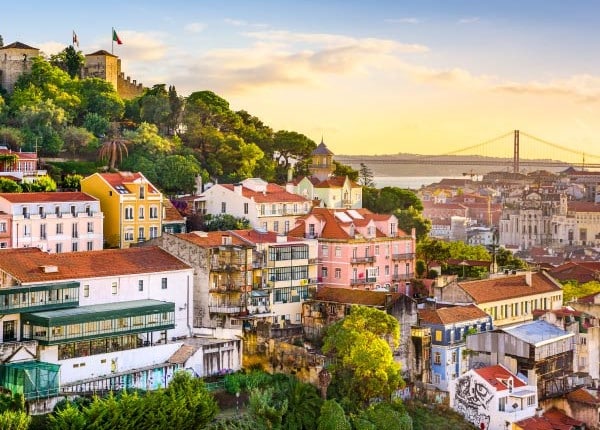 Portugal's rich history, scenic landscapes bordered by the stunning Atlantic coastline, and vibrant culture, make this European country an increasingly attractive destination for US citizens and other expats.
Portuguese citizens enjoy a fantastic quality of life, affordable to low-cost living, the unique local culture, and benefit from an excellent health system. Based on important lifestyle factors such as cost of living, freedom levels, overall happiness, and migrant acceptance, Portugal ranks 13th in Global Citizen Solutions Quality of Life Index.
If you're thinking of obtaining Portuguese citizenship, you can look forward to several benefits. These include the freedom to live, work, study in Portugal, and travel with visa-free access to the Schengen Zone.
In this comprehensive guide to obtaining dual citizenship in Portugal for US citizens, we will explore the benefits of residing abroad in Portugal, the eligibility criteria and visa options, discover the best Portuguese cities for expats to live in, and empower you with sufficient knowledge to acquire citizenship.
What is Dual Citizenship?
Dual citizenship, also referred to as dual nationality or second citizenship, is a legal status where an individual is recognized as a citizen in two countries at the same time. Dual citizenship can be obtained through various routes, including naturalization, descent, and more to be explored in detail later on.
Does Portugal Allow Dual Citizenship?
Yes, the Portuguese government does allow second citizenship with a number of countries and will not require you to give up your original citizenship to become a Portuguese citizen and simultaneously an EU citizen. Here are a few things you need to know before you apply for Portuguese citizenship.
Dual Citizenship in Portugal
Now that we know Portuguese law allows dual citizenship and for individuals to maintain ties with their home country, it is important to note that to gain citizenship, you must have lived in
Portugal for at least five years as a legal resident. To meet this residency requirement, you could also have been married or living in a non-marital partnership with a Portuguese national for over three years. Additional requirements to obtain Portuguese nationality include Portuguese language proficiency, a clean criminal record certificate, and proof of Portuguese residency, such as a legal residence permit.
US Policy on Dual Citizenship
According to the US Department of State's Bureau of Consular Affairs, the United States of America does recognize dual citizenship and allows American citizens to hold nationality in another country without losing their American citizenship. US Law will also not require US citizens to choose between their US citizenship and Portuguese nationality, or other foreign nationality, keeping their US citizenship risk-free. However, dual nationals are required to obey the laws of both countries and may be required to use their US passport instead of their second passport to enter and leave the United States.
The Benefits of Dual Citizenship for US Citizens in Portugal
Live, Work, and Study in Portugal
With a Portuguese passport, you gain the right to live, work, and study in this picturesque Western European country without the usual difficulties faced by non-Portuguese citizens and non-EU citizens. Portugal offers exciting full-time or part-time employment opportunities and excellent Portuguese universities where you can pursue higher education for the career of your dreams.
Visa-free Access and Travel to Other European Union Countries
Portuguese citizenship not only unlocks incredible the experiences of fado music and flavourful pastéis de nata, but it opens up the entire European Union for you. With visa-free access to the Schengen Zone, you can embark on European adventures with ease and explore the wonders of 27 EU nations, whether you are traveling for business or leisure.
Low-Cost Living and High-Quality of Life
Portugal offers a high quality of life, a pleasant climate, delectable cuisine, and a lower cost of living. According to a Numbeo cost comparison between Lisbon and Washington, DC, on Numbeo:
Rental prices in Lisbon are 61.8% lower than in Washington, DC
Restaurant prices in Lisbon are 50.8% lower than in Washington, DC
Grocery prices in Lisbon are 52.7% lower than in Washington, DC
Portugal is not only one of the safest European Union countries to live in, but it is also a country where you can live a comfortable, budget-friendly lifestyle without missing out on the beauty and luxury the nation has to offer.
How to Move to Portugal from the USA and Get Dual Citizenship
As mentioned before, there are a variety of routes to obtaining Portuguese citizenship.
Portugal Dual Citizenship Eligibility
Take a look at the following eligibility criteria to acquire Portuguese citizenship as well as Portuguese dual citizenship:
Portuguese Citizenship by Investment
Individuals can acquire Portuguese citizenship by making a qualifying investment in the country and contributing to economic growth through options like the Portuguese Golden Visa program. This visa scheme speeds up the process for foreign nationals and non-EU/non-EEA citizens to obtain a legal residence permit in Portugal. Golden Visa holders are granted a temporary residence permit in exchange for making a minimum investment starting from €250,000. After five years of maintaining the temporary permit and their investment, Golden Visa holders can then apply for Portuguese citizenship or permanent residence.
Portuguese Citizenship by Descent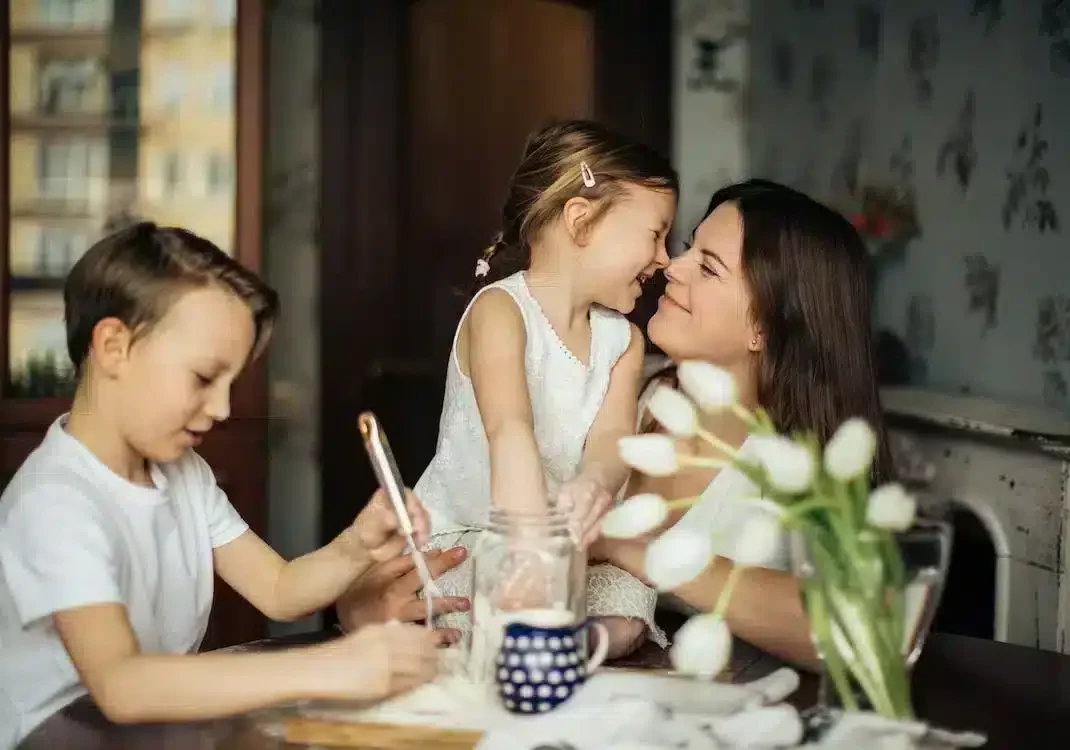 Those with Portuguese ancestry may be eligible for acquiring Portuguese citizenship based on descent. You can apply for Portuguese citizenship by descent if you have Portuguese parents or at least one parent born in Portugal. Portuguese Law recognizes nationality
through jus sanguinis (derived from Portuguese ancestors) or territorial (persons born in Portuguese territory).
To acquire citizenship through this route, you must submit the birth certificate of your Portuguese parent stating that they were born in Portugal as proof of Portuguese descent. The Portuguese government also lets you apply to obtain citizenship by descent if you have a Portuguese grandparent. In this case, you must also submit the birth certificate of your Portuguese grandparent confirming that they are indeed a Portuguese national. For US citizens, it is important to note that if you have Portuguese parents or your parents have citizenship from another country, you may be granted citizenship and a second passport.
Portuguese Citizenship by Marriage: Spousal Eligibility
You can also obtain Portuguese citizenship through spousal eligibility. After being married to or in a non-marital relationship with a Portuguese citizen for three years, you can apply for Portuguese citizenship. You will need to provide the required documents proving your relationship, such as a marriage certificate and union with the Portuguese community. Portuguese law does not have a minimum residency requirement for this route, and your citizenship in Portugal will remain valid even if you divorce or separate in the future.
Portuguese Citizenship by Naturalization
Living legally in Portugal for at least five years is one of the main routes to obtaining Portuguese nationality. This is a lengthy process referred to as citizenship by naturalization and requires that the applicant has a legal residence permit during the application period. The naturalization process allows long-term residents to obtain citizenship after meeting certain eligibility criteria, including Portuguese language proficiency (read Portuguese language test to learn more). Visa options such as the Portugal D3 Visa, Portugal D7 Visa, and Portugal D8 Visa follow a naturalization process and do not require an investment like the Portugal Golden Visa does.
Non-EU nationals residing in Portugal usually begin the journey with a temporary residence permit through one of Portugal's visa options, which is valid for one year and renewable for two-year periods. After five years of holding a temporary residence permit, you will be able to apply for a permanent residence permit. Both the temporary and permanent residence permits will count towards the five-year residency requirement for naturalization.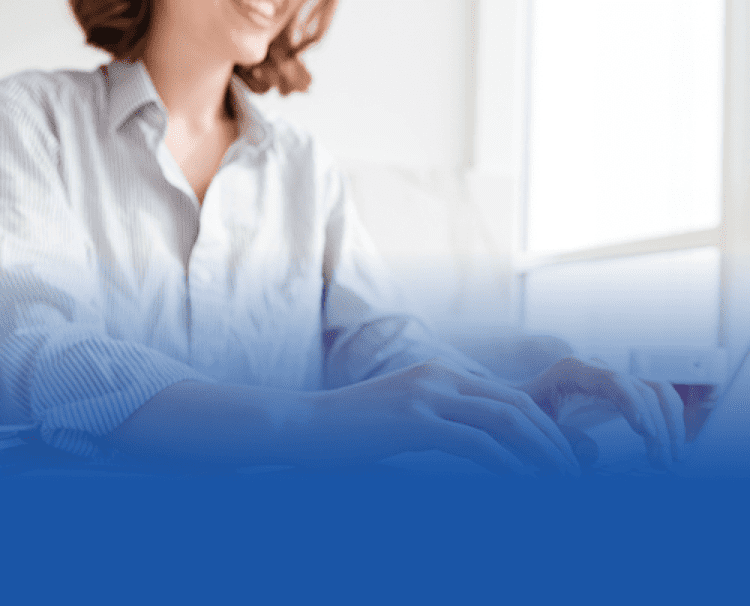 Visa Options for Americans Moving to Portugal for Dual Citizenship
Portugal Golden Visa program
The Portugal Golden Visa Program, also known as the residence permit for investment activity, is a five-year residency-by-investment program for non-EU nationals. The Portuguese Golden Visa program enables investors to obtain residency and, eventually, citizenship by making financial contributions to a selection of investment options in Portugal.
Portugal Golden Visa requirements
To qualify for the program, you must fulfill the following Golden Visa requirements for Portugal:
Have a clean criminal record
Be either non-EU, non-Swiss, or non-EEA national
Minimum investment of €250,000, with a range of investment routes to choose from, including investment or donation in the arts or reconstruction of national heritage, scientific research, and the creation of ten jobs
Meet all legal requirements, including an average of 7 days spent per year in Portugal, guaranteeing a total of 14 days during the validity of each residence card (issued with a validity of 2 years)
You will find the latest updates and changes in the ultimate guide to the Portuguese Golden Visa investment program, including the required documents needed by the Portuguese Consulate and the SEF (Portuguese Immigration and Border Service), as well as the application process and time period.
Portugal D3 Visa
The Portugal D3 Visa, also known as a Highly Qualified Activity Permit, was introduced by the Portuguese government to attract highly qualified workers to the country. This special long-term stay visa is an option for professionals who already have an employment opportunity or a self-employed contract to provide services to a Portuguese company. The D3 Visa Portugal is also a path toward permanent residence and Portuguese and EU citizenship. After five years of living permanently in Portugal, D3 Visa holders can apply to obtain Portuguese citizenship.
To apply for the D3 Visa at the Portuguese Embassy or Portuguese Consulate, you must already have a valid employment contract or a self-employed contract and fulfill these requirements:
A clean criminal record, proven by a criminal record certificate
That the activity to be developed is framed as a highly qualified activity and that the professional proves adequate qualifications or experience to carry it out
The contract is for an indefinite period or for at least one year
Provide evidence that its expected annual salary is at least 1.5 times the national average gross annual salary or three times the social support index (IAS)*. However, for employment in professions considered particularly in need of third-country nationals, 1.2 times the national average gross wage or twice the IAS value is permitted.
Portugal D7 Visa
You can also obtain citizenship through the Portugal D7 Visa, also known as the Retirement Visa or Passive Income Visa. The D7 residency visa offers non-EU, non-EEA, and non-Swiss citizens the option to apply for residency in Portugal, provided that they have a sufficient passive income that amounts to more than the Portuguese minimum wage and is enough to sustain their lifestyle without the need to work in Portugal. Following the five-year period of holding a legal residence permit through the D7 Visa, you will be able to apply for Portuguese citizenship. To be eligible for the D7 Visa in Portugal, the requirements include:
Be a non-EU citizen
Meet the minimum passive income requirements: earn a sufficient passive income above the minimum wage of at least €760 per month (your income can be foreign-sourced pension income, rental income, or transferable equity)
You have a rental agreement and can provide a residential address in Portugal.
Have a clean criminal record. You cannot have a criminal conviction for a crime that is punishable by a prison sentence of more than one year in Portugal.
You are able to spend a minimum of 16 months in Portugal on your temporary visa within the initial two-year period.
Portugal Digital Nomad Visa
Tailored for remote workers and self-employed expats seeking to live and work in Portugal, the Portugal Digital Nomad Visa provides a flexible lifestyle for those contributing to Portugal's digital landscape and the Portuguese economy.
There are two ways you can go about applying for this visa. You can apply for a temporary stay visa (short stay visa) for up to one year or apply for a residence permit or residence visa that can be renewed for up to five years. If you obtain a residency visa after five years, you can apply for permanent residency and Portuguese citizenship, provided that you fulfill all the requirements. With citizenship, you will have the right to live, work, and study in any EU country.
The eligibility requirement for US citizens who wish to apply for the Portugal Digital Nomad Visa is that they meet the income prerequisite of €3,040 per month.
Family Reunification Visa
The Portugal Family Reunification Visa or the Portugal D6 Visa is a residence program that reunites families by allowing Portuguese residents or those who have already obtained Portuguese nationality to have their non-EU family members join them in Portugal to become residents or obtain Portuguese citizenship.
Family members such as a spouse, a child, an adopted child, and dependent parents are eligible for this program. Find the step-by-step guide, eligibility requirements, and application process in D6 Visa Portugal: A Comprehensive Guide to The Family Reunification Visa, our complete guide to the Portuguese D6 Family Visa.
How to Get Dual Citizenship In Portugal: The Application Process
US Citizen Requirements for Obtaining Portuguese Citizenship
US citizens may become Portuguese citizens by naturalization after living in Portugal for more than five years and showing proficiency in Portuguese unless they are married to or in a de facto union with a Portuguese citizen. In that case, US citizens can apply for Portuguese citizenship without fulfilling the five-year residency requirement. You must provide birth certificates for both parties, along with the following documents mentioned below, with your application.
If you are applying for Portuguese citizenship after obtaining legal residency, your application should include a criminal record certified by SEF (Portuguese Immigration and Borders Service), evidence of your fluency in the Portuguese language, a clean health record, and proof of your Portuguese residency.
Portuguese Citizenship Application Process for Americans
Navigating the application process involves submitting the required documentation and complying with Portuguese immigration laws. It's important to note that working with a Portugal immigration lawyer when pursuing Portuguese citizenship can make the process easier for you.
Portuguese citizenship application process:
Fill out the application form
Submit a certified copy of all the necessary documents with the application fees
Send your application along with all supporting documentation to the Portuguese Consulate (if you're applying from your home country) or the Registry Office (if you're applying from Portugal) for processing
Once you have submitted your application form, it will be processed by the Registry Office, which will decide whether or not they believe that you qualify for citizenship.
In case you are not eligible for citizenship, you will be informed by the Registry Office and given a reason why.
If you are eligible, the Registry Office will send you an official letter of congratulations and inform you that your application has been approved.
The Best Cities for Americans with Dual Citizenship in Portugal to Live
US citizens looking to move to Portugal will be spoiled for choice with the amazing cities and quaint towns offering a high-quality lifestyle in this beautiful EU country. You can take a tour of the 13 best places to live in Portugal for expats, but for now, here are three top-tier options to consider.
Lisbon
As the capital of Portugal and having a growing expat community, Lisbon is one of the best places for US citizens to live in Portugal. This vibrant city offers exciting tourist attractions and access to essential services, including administrative offices, banks, an international airport, and hospitals providing quality healthcare. As contemporary and high-quality life in Lisbon is, learning to speak basic Portuguese will make integrating into the Portuguese community easier and your transition to life in Portugal seamless.
Porto

If you're a US citizen looking for a smaller city offering a slower pace and lower living costs compared to the Portuguese capital, then Porto could be the right fit for you. As the second largest city in Portugal, Porto offers Portuguese nationals and expats alike a relaxed pace of life, beautiful scenery, a great selection of tourist attractions, and last but not least, good Port wine. Even though it is a smaller city, Porto still provides the essential services you need for convenience, including an international airport, hospitals providing quality healthcare, and even international schools.
Braga
Braga is a beautiful city in Northern Portugal and an ideal choice for US citizens in search of a quiet lifestyle, low-cost living, and easily accessible visa-free travel. Famed for its rich cultural and religious history, Braga is a UNESCO World Heritage Site and a Portuguese National Monument that has developed a thriving business hub in recent years. The quaint Portuguese city is easy to navigate, offers quality healthcare facilities, has an international school, and is home to an incredible selection of tourist attractions and restaurants.
Why Choose Global Citizen Solutions for Your Dual Citizenship Journey?
GLOBAL APPROACH BY LOCAL EXPERTS
GCS has offices located across Portugal.
Members of the US-Portugal and UK-Portugal Chambers of Commerce in Portugal, and the Investment Migration Council (IMC).
Our expert team can help you throughout your journey to secure your Visa.
100% APPROVAL RATE
Our successful track record in applications provides reassurance to applicants.
We have helped clients from more than 35 countries secure residency in Portugal.
ALL-ENCOMPASSING SOLUTION
With a single channel of communication, our approach ensures that you have comple
Our BeGlobal® Onboarding System allows for a total flow of information.
TRANSPARENCY AND PRIVACY
Our pricing is clear and detailed, you will not face any hidden costs.
All data is stored within a GDPR-compliant database on a secure SSL-encrypted server
Frequently Asked Questions About Dual Citizenship Portugal USA
Can a US citizen get Portuguese citizenship?
Yes, US citizens can obtain Portuguese citizenship through various pathways, including investment, descent, marriage, and naturalization. For a US citizen to obtain citizenship based on naturalization, there are various visa options to consider, including the Portugal Golden Visa, Portugal D3 Visa, Portugal D7 Visa, Portugal Digital Nomad Visa, and the Family Reunification Visa
Can you have dual citizenship with the US and Portugal?
Yes, both Portugal and the United States allow dual citizenship. US citizens can obtain Portuguese citizenship without the need to let go of their original citizenship, enabling individuals to maintain ties with both nations.
What are the benefits of a US Citizen having dual citizenship in Portugal?
There are many advantages of dual citizenship for Americans. These include the ability to live, work, and study in Portugal, visa-free travel within the EU, and a favorable quality of life. In addition, once you become a Portuguese citizen, you will enjoy:
Enhanced economic opportunities through access to multiple markets
Dual passports, protecting your personal and financial safety
Dual nationality for family members, enhancing family security
Expanded visa-free travel with two valid passports
The right to vote and hold public office in two different nations
Access to more healthcare services and increased social security
Increased property ownership rights
Will having dual citizenship in Portugal affect my US citizenship?
No, the United States allows dual citizenship without risking an individual's US citizenship status.
How do I get dual citizenship in the USA and Portugal?
You can be granted citizenship as a citizen of the United States through marriage, descent, birth, the naturalization process, or citizenship by investment through the Golden Visa. The process involves meeting eligibility criteria, choosing the right visa option, and navigating the application process.
How long does it take to get Portuguese dual citizenship?
The timeline varies depending on the chosen route to Portuguese citizenship. Factors such as investment, descent, or marriage influencing can influence the application period.
Can a US citizen get a Portuguese passport?
How do I get a Portuguese Passport?
After acquiring Portuguese citizenship, you will be eligible to get a Portuguese passport. Please note that Portuguese law stipulates that dual citizens must enter and leave the country on their Portuguese passport. With diverse pathways, visa options, and the support of services like Global Citizen Solutions, the journey to becoming a dual citizen is both accessible and rewarding.
This is the step-by-step process to apply for a Portuguese passport:
1. Visit a local citizen's shop ("Loja do Cidadão") or a registry office ("Conservatória do Registo Civil") in Portugal. If you're abroad, visit the nearest Portuguese embassy or consulate.
2. Provide all necessary documentation, including a valid identification document (like your citizen's card or identity card), two recent, identical color photographs, and a valid Portuguese citizen card or an expired Portuguese passport.
3. Pay the application fee.
4. Your application will be processed, and if approved, your passport should be issued in a few days (in Portugal) or a few weeks (abroad).