Canada is one of the most desirable countries in the world, with its abundance of natural resources, friendly population, economic prosperity, and social, accessible cities.
Canada is also a very welcoming nation, following the principle of jus soli, meaning citizenship by birthright. Those who are born on Canadian soil have a right to Canadian citizenship.
It's many people's dream to obtain Canadian citizenship, so whether you are looking in from afar or a current resident, take a look into this article to see if citizenship by descent is a possibility for you.
Benefits of Canadian citizenship by descent
Canadian citizenship by descent refers to the situation where an individual born outside of Canada can acquire Canadian citizenship because one or both of their parents are Canadian citizens. There are plenty of direct benefits for those who are eligible to obtain citizenship.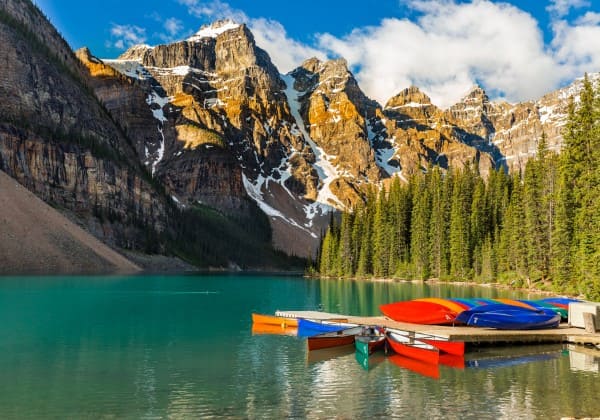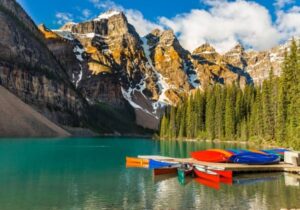 Access to a Canadian passport: This is a valuable travel document that allows visa-free or visa-on-arrival entry to numerous countries.
The right to live in Canada: Canadian citizens have the right to permanent residence and the ability to work and study in Canada without the need for additional immigration documentation.
Healthcare Benefits: Canadian citizens are eligible for the publicly funded healthcare system in Canada. This ensures access to medical services without significant out-of-pocket expenses.
Education Opportunities: Canadian citizens often have access to educational benefits, including lower tuition fees at Canadian institutions compared to international students.
Social Services: Canadian citizens are eligible for various social services and benefits provided by the Canadian government.
Right to Vote: Canadian citizens have the right to participate in federal, provincial, and municipal elections, allowing them to influence the political landscape of the country.
Citizenship for Future Generations: Canadian citizenship obtained through descent can be passed on to future generations born outside Canada under certain conditions.
Protection and Assistance Abroad: Canadian citizens can seek assistance from Canadian consulates or embassies when abroad. They are entitled to consular services and protection by the Canadian government.
Employment Opportunities: Canadian citizens may have access to more employment opportunities in Canada
Eligibility Criteria for Canadian Citizenship by Descent
In the Canadian context, citizenship by descent means that you are entitled to obtain citizenship if you were not granted it at birth.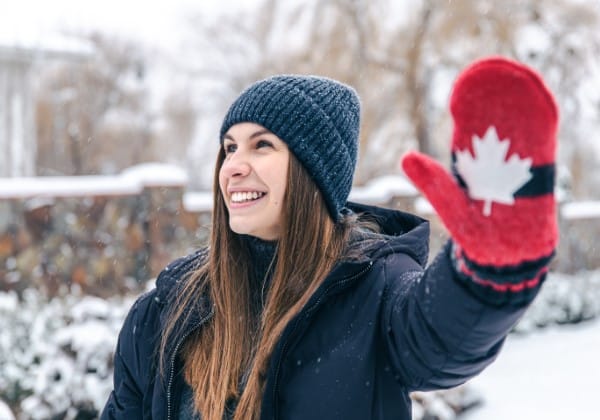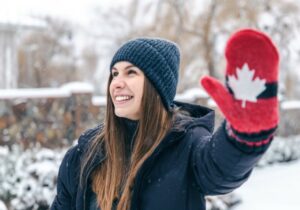 If you were born outside of Canada and one of your parents was a Canadian citizen at the time of your birth, you have a birthright to Canadian citizenship. You don't need to apply for citizenship – instead, you must ask the Canadian government for proof of your citizenship with the country. In most cases, this would make you a dual citizen of Canada and the country you currently hold citizenship of, if that is permitted in your country. If you obtain a Canadian citizenship certificate, this proof will allow you to live, study, or work in Canada without a visa or permit.
You are eligible to apply for Canadian citizenship by descent if you meet any one of the following requirements:
You were born outside of Canada to a parent who was a Canadian citizen at the time of your birth
Your child was born outside of Canada, and you or the child's other parent was a Canadian citizen when the child was born.
If you were born outside of Canada, and one of your grandparents was a Canadian citizen when you were born, you might be a Canadian Citizen.
If you were born in Canada and would like to obtain proof of your Canadian citizenship.
It may not be necessary to apply for citizenship, or you may simply want to apply for proof of citizenship. That may be the case if you fit into one of the following categories:
You were born in Canada
Your situation came under the 2009 or 2015 changes to the Citizenship Act
You became a naturalized citizen
Your parent applied for Canadian citizenship for you as a minor, and it was approved.
You were born outside Canada, and at least one of your parents either was born in Canada or became a naturalized citizen when you were born.
This means that if one of your parents is already a Canadian citizen, then you do not need to apply for citizenship, but you may want to apply for proof of citizenship. You can also find more information on the official Canadian government website.
Birth outside Canada to a Canadian parent
If your biological or non-biological parent was born in Canada, then in most circumstances, your citizenship should be listed on your original birth certificate or birth record. However, this will not be the case for adopted children or legal guardians. There are also some time period considerations.
Citizenship-by-birth
Canada follows a jus soli principle of citizenship, otherwise known as birthright citizenship, meaning that anyone born on Canadian soil is permitted Canadian citizenship. This makes Canada a deeply welcoming and friendly place to settle down.
To obtain citizenship by birth, individuals should meet the following requirements:
Be born in Canadian territory
Not have parents who are foreign diplomats or other individuals who are exempt from this principle
The History and Legal Basis of Citizenship by Descent in Canada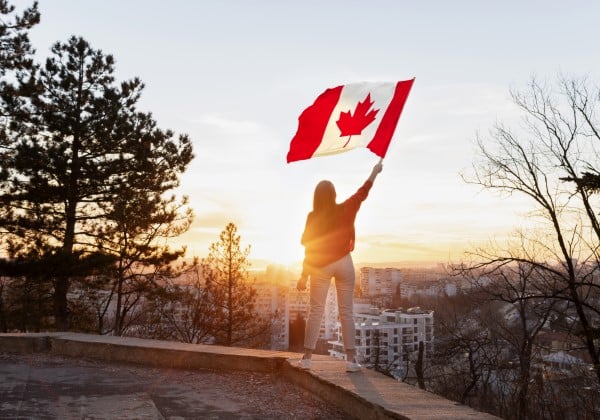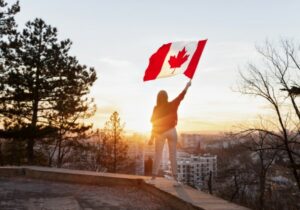 During Britain's rule of Canada from the European settlement of North America from the 1700s onwards, anyone born in a British colony was a British subject. Colonies had wide discretions regarding how nationality was decided, and naturalization became more codified in 1847 through decisions in Britain's Acts of Parliament. The first mention of a "Canadian citizen" in law was in Canada's Immigration Act 1910. However, these citizens were still British subjects, and it only gave citizens the right to enter and remain in Canada.
The Canadian Citizenship Act was created in 1945 and came into force on 1 January 1947. This stated that all British subjects who had been born, were naturalized, or had been a resident for at least five years in Canada were automatically granted Canadian citizenship status on that date, although they remained British subjects. This also included children and wives of men who had become Canadian citizens. Minor children born overseas to a Canadian father or unmarried Canadian mother who had already been admitted to Canada also automatically got citizenship.
The expansion of the Citizenship Act in 1977 allowed for more pathways to obtain and retain Canadian citizenship. Births overseas did not need to be registered within two years to maintain eligibility for Canadian citizenship. Residency requirements were reduced to four years. Individual of Japanese ancestry who had been expelled from Canada or had their citizenship revoked between 1941 and 1949 and their descendants was eligible for a special restoration of citizenship.
More recent changes
The Citizenship Act was amended in 2009 and 2015, which meant that some people were recognized as citizens for the first time, and citizenship was granted to some who lost it. No one lost citizenship under these changes, although those who already revoked or lost citizenship through fraud did not get it again.
2009 Changes
The changes made in 2009 were the following:
Lost your Canadian citizenship after you became a Canadian citizen on 1 January 1947
Were born or naturalized in Canada on or after 1 January 1947
Were foreign-born and adopted by Canadian parents on or after 1 January 1947
Were born outside Canada in the first generation to a Canadian parent on or after 1 January 1947, and you lost or never had citizenship due to former citizenship provisions
Canadian citizenship by birth outside Canada to a Canadian citizen was limited to the first generation born outside Canada. If you are a first generation Canadian citizen, your children would only obtain Canadian citizenship if you were born in Canada. Second or subsequent generations were no longer applicable for Canadian citizenship, with some exceptions, such as those families who were working for the Canadian government.
If you did not fit these changes, then you could still get Canadian nationality through the following routes.
Apply for and get permanent resident status
Submit an application for a grant of citizenship under section 5 of the Citizenship Act
2015 changes
In 2015, more people became Canadian citizens. This included those who:
Were born outside Canada after the first generation (unless one of the exceptions to the first generation limit to citizenship by descent applies)
Born or naturalized in Canada before 1 January 1947, but stopped being a British subject and didn't become a citizen on that date.
Born outside Canada before 1 January 1947 to a parent born in Canada but who didn't become a citizen at the time
Foreign-born and adopted before 1 January 1947, and at least one adoptive parent became a Canadian citizen on that date, and the adoptive parent is eligible to pass on citizenship by descent.
In the same situation in Newfoundland and Labrador, the applicable date is 1 April 1949
Application Process for Citizenship by Descent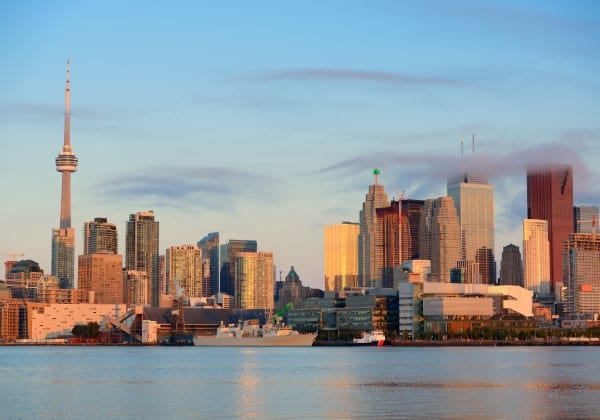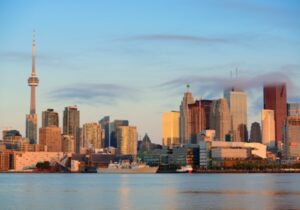 It's possible to apply for Canadian citizenship online on the official Canadian immigration department website. From there, you can manage your application, upload documents, pay fees, and check the processing times.
In order to get your Canadian citizenship application in, you'll have to fill out the required sections with your information, pay the fee, and scan in your supporting documents.
The supporting documents you will need depend on the kind of application you are making, so be sure to follow the instructions on the application form very closely. However, the documents required will generally be like the following:
Documents that prove your Canadian citizenship: this can include your birth certificate, your parent's birth certificates, theirs and your certificates of citizenship, or certificate of registration of birth abroad
Supporting documents: this may include any relevant marriage certificates, certificates of name change, baptism certificates, residential records, etc.
Two passport photos
A scan of your passport
After gathering these, adding them to your application package, and submitting them either online or in person at a Canadian embassy or government office, you wait.
Processing doesn't usually take that long, and you can expect a response within 20 business days for a standard application and 10 business days for an urgent one. However, each application is different and unique and may not conform to these estimations.
How to apply for a Canadian passport
A Canadian citizenship certificate is not a travel or identity document. To travel internationally, you need a passport. You need your original Canadian citizenship certificate to apply for a Canadian passport.
Once you have obtained your Canadian citizenship certificate, it's now possible for you to apply for a passport. The Canadian passport is highly powerful, giving you access to over 185 countries visa-free or visa-on-arrival. Applying for a Canadian passport is straightforward and can be done online or at a passport office. You must bring proof of citizenship and proof of residence, along with other relevant documents.
Citizenship by Descent for Adopted Children
Those who are adopted by a Canadian citizen are not automatically given Canadian citizenship. Here are the requirements for adopted children:
At least one parent is a Canadian citizen by birth in Canada or through naturalization at the time of the adoption
The parent submits a citizenship grant application with the right documents and fees
Does Canada Allow Dual Citizenship?
Yes. Canadian citizens are eligible to take on a second or even third citizenship while keeping their Canadian citizenship. This means that when applying for citizenship by descent, you don't need to worry about whether you'll need to lose your current citizenship from the Canadian point of view.
However, you should check with your current nationality as to whether you can take on a second citizenship without renouncing your first one. Look into the dual citizenship requirements for your birth or current citizenship beforehand to make sure. It's possible that you may lose rights and privileges associated with your citizenship, lose travel and residency rights, it could affect your inheritance rights, and impact your right to vote, among other implications. Although Canada allows dual citizenship, be sure to check the specific rules and regulations related to dual citizenship for your first nationality.
How Can Global Citizen Solutions Help You?
Global Citizen Solutions is a boutique migration consultancy firm with years of experience delivering bespoke residence and citizenship by investment solutions for international families. With offices worldwide and an experienced, hands-on team, we have helped hundreds of clients worldwide acquire citizenship, residence visas, or homes while diversifying their portfolios with robust investments. 
We guide you from start to finish, taking you beyond your citizenship or residency by investment application.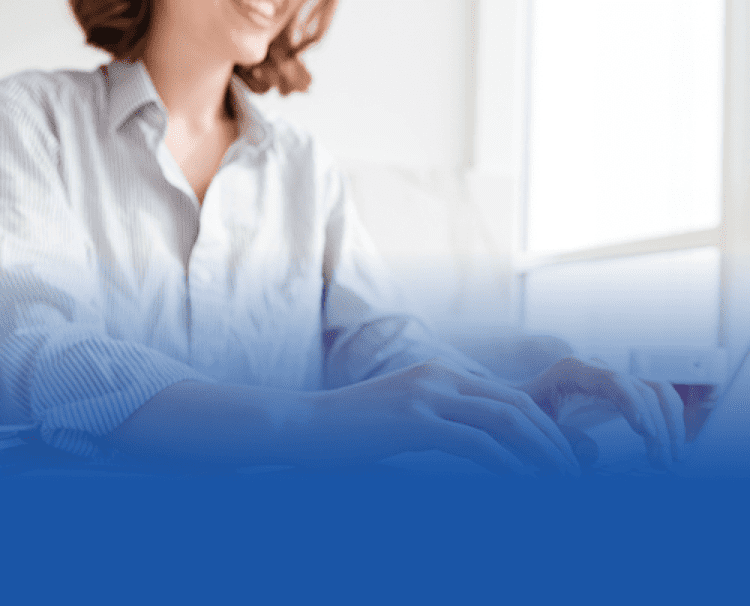 Common Challenges and How to Overcome Them
While obtaining Canadian citizenship by descent offers numerous benefits, there can be challenges and considerations to keep in mind. Here are a couple that you may encounter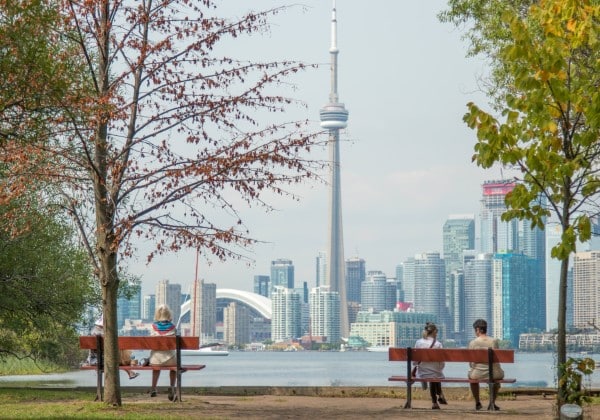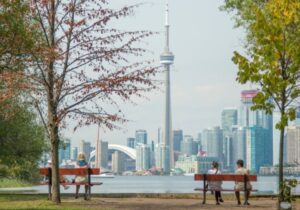 Obtaining all documentation: it's possible, depending on record-keeping and other factors, to have trouble getting your hands on certain required documents.
Changes in legislation: the Canadian citizenship law and the regulations can change, potentially affecting the eligibility criteria or the application process. Applicants need to stay informed about any updates or amendments to the law.
Citizenship revocation: If it is discovered that you provided false information in your application, it is possible that your citizenship will be revoked.
Issues with dual citizenship: If your current citizenship has restrictions on dual citizenship, this could lead to losing your nationality.
Financial costs: applying for citizenship by descent costs money, which includes application fees but also could be related to traveling to Canada and obtaining and authenticating your documents.
Non-linear application cases: You may have a complex family situation that could lead to obstacles in your application.
If you are concerned about any of these challenges or just want to make sure your experience goes as smoothly as possible, then it is recommended that you get professional assistance with your application from a qualified legal expert.
Frequently Asked Questions About Canadian Citizenship by Descent
How do I obtain Canadian citizenship?
There are several ways to obtain Canadian citizenship, including through naturalization, birth or descent, or startup visa programs, with each route sporting its own eligibility criteria and requirements.
What are the benefits of Canadian citizenship?
Canadian citizenship offers a range of benefits, including access to social services, healthcare, education, and the ability to live and work in Canada without restrictions. Canadian passport holders also enjoy visa-free or visa-on-arrival access to over 185 countries.
How can I apply for a Canadian passport?
To apply for a Canadian passport, you need to fill out an application form, provide supporting documents, and pay the fee. You can apply in person at a passport office or by mail.
Is there a Canada citizenship test?
Yes, there is a Canadian citizenship test that applicants need to pass to become citizens. The test covers Canadian history, government, rights and responsibilities, and more.
More about Citizenship by Descent