Greece is one of the many countries with a growing openness towards LGBTQIA+ people. In one of its annual reports, the International Lesbian, Gay, Bisexual, Trans, and Intersex Association (
ILGA
) stated that Greece was the top European nation for sociocultural improvement between 2014 and 2018. In this guide for LGBT rights in Greece for expats, we'll take a closer look at Greece's connection with the LGBT community, the rights LGBT expats enjoy there, and the finest areas and islands to live.
The History of the LGBT Community in Greece
Since 1951, both male and female same-sex relationships have been allowed in Greece, where anti-discrimination rules in the workplace were later implemented in 2005. Since then, anti-discrimination legislation has been expanded to include gender identity.
In 2015, the Greek government passed a law allowing same-sex couples to form civil partnerships (without having official weddings). Since 2016, discrimination openly motivated by sexual orientation, gender identity, or sex characteristics has been prohibited in the country. Since 2017, transgender people have been able to change their gender without having to have undergone any related surgery. And in 2018, same-sex couples got the legal rights to become adoptive parents.
Events for Gay Pride have been held in Athens since 2005. Members of the LGBT community are welcomed on the majority of Greek Islands.
LGBT Rights in Greece
Greece still has space for improvement in terms of LGBT inclusiveness. See the current LGBT rights in Greece below.
Civil partnership between same-sex couples
Gay marriage in Greece is not currently legal. However, certain government officials support it and have proposed its legalization. Even though same-sex unions are not permitted in Greece, civil LGBT unions can still exist.
Same-sex couples can enter into cohabitation agreements
Same-sex couples can use cohabitation agreements and jointly apply for the Greek Golden Visa Program according to Law 4540 of 2018. Under the investment program, same-sex couples can apply for a resident visa in Greece.
Adoption rights for LGBT couples in Greece
Greek law prohibits same-sex couples from adopting children. The law only permits them to offer foster care.
IVF for LGBT couples in Greece
IVF therapy is often not available to same-sex couples. However, it is agreed upon if one partner files a notarial deed stating that they are receiving treatment using donor sperm as a single woman. However, this procedure is not permitted for same-sex male partners.
Is Greece an LGBT-friendly country?
One of the most accepting nations for LGBT expats is Greece. Since 1951, homosexuality in Greece has been accepted throughout the nation. Greece legalized equal-age consent in 2015, and LGBT people can openly serve in the Greek military.
The LGBT community continues to experience particular societal prejudice not faced by non-LGBT people. As a result, the government has enacted strict anti-LGBT discrimination laws. These include all hate crimes, such as those motivated by gender identity, sexual orientation, or otherwise.
The Most LGBT-friendly Places in Athens
The Greek capital, Athens, is home to a large gay bar and club industry. You'll like visiting this gay-friendly city. The top gay-friendly neighborhoods in Athens are listed below.
Platia Agaias Irini
Close to Monastiraki, this area is quickly gaining popularity. It's one of the prominent locations where you can learn more about the local gay community. There are many restaurants to select from, and you might make new friends. Platia Agaias Irini is always lively, whether it's day or night.
Gazi district
Well-known for being gay-friendly, the district is close to the Acropolis. Particularly beloved among LGBT travelers who enjoy bar-hopping, the Gazi district is teeming with small shops, pubs, and cafes run by LGBT people. It will be one of Athens' most well-liked districts because of the queer-friendly population.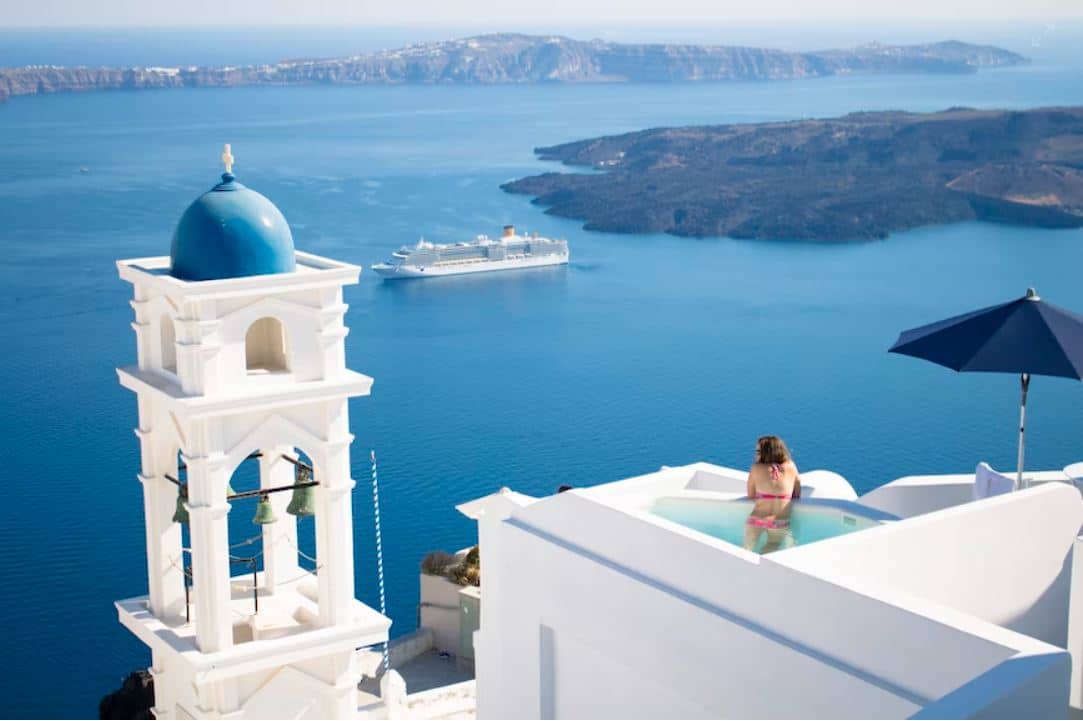 Real Estate in LGBT-friendly Neighborhoods in Athens
Athens' real estate prices can change depending on the type and location of the property you're buying. Let's take a closer look at the cost of real estate in the Athens districts.
Real estate in Plateia Agias Irini
The neighborhood is home to various properties, including apartments and studios. There are additional choices for detached homes. Remember that the prices for each property can vary depending on its type and size.
Real estate in Gazi
One of Athens' main LGBT centers is considered to be the Gazi District. There are many various types of properties available here, such as houses, flats, and villas.
The Most LGBT-friendly Greek Islands
Greece is one of Europe's most popular LGBT tourism destinations, especially its significant towns, Athens and Thessalonica, and many of its islands. Mykonos' homosexual culture is also well-known, with many establishments catering to the LGBT community.
Greece has some of the most beautiful islands you'll ever see. Here are some of the top choices for LGBT expats.
Skiathos
For many years, tourists have been drawn to this island. Skiathos combines spectacular views with exciting nightlife. The island hosts the International LGBT Culture Festival, making it an ideal location for gay travelers. Skiathos also has some of the most beautiful beaches in Greece.
Mykonos
Mykonos is known for its bustling nightlife and all things extravagant. The atmosphere is lighthearted and free-spirited, making it perfect for LGBT expats. The island hosts the XLSIOR Mykonos International Summer Gay Festival in August – a well-known event with huge parties, including the top DJs worldwide.
Real Estate in LGBT-friendly Neighborhoods on Greek Islands
The cost of real estate on Greek islands varies because of the different types of properties and their location.
Real estate in Skiathos
If you're searching for a villa, Skiathos offers lower prices. The island also has a variety of detached houses, flats, and maisonettes to choose from.
Real estate in Mykonos
You can choose anything from one-bedroom flats to large villas with pools in Mykonos. The island has independent residences with beautiful sea views. You can find affordable housing in Ornos and Ano Mera. Keep in mind that the closer to the center the property is, the higher its price.
The Greece Golden Visa for Gay Couples
In Greece, Golden Visa applicants can claim their same-sex partners as dependents. The only criterion is that a cohabitation agreement is signed in Greece in the presence of a Greek Notary Public. This step is critical for your relationship to be recognized by Greek law.
Many forms of investments might qualify you and your partner for the Greece Golden Visa program.
Invest a minimum of €400,000 in Greek government bonds or bonds/shares of Greek real estate investment companies. Another alternative is to invest €400,000 in venture capital and private equity funds with headquarters in Greece.
Buy a €250,000 house. There are currently no location restrictions for the Greece Golden Visa, so you can choose between living in Greece on the islands or in Athens. Do note that on 31 July 2023, the investment threshold for real estate will be raised from €250,000 to €500,000. This change will only apply to purchases in Athens, Thessaloniki, and Santorini.
Frequently Asked Questions about LGBT Rights in Greece
Is Crete LGBT-friendly?
There are no exclusive homosexual beaches in Crete, just as no unique gay bars exist. However, the LGBT community is welcome on most, if not all, of Crete's beaches. Some locations are better than others, especially if you want to meet other travelers or locals.
What are the LGBT Greek organizations?
Since Greece is open to the LGBT community, LGBT organizations operate there. Some are Athens Lesbian Group, Colour Youth, Athens Pride, Faros, Intersex Greece, Onassis Stegi, Rainbow Families Greece, Orlando LGBT, Positive Voice, Rainbow Seniors, among others.
Is there LGBT Greek mythology?
The ancient Greeks did not consider sexuality or love in terms of gender, as much as viewing them in terms of power dynamics.
What is the gayest city in Greece?
One of the gayest cities in Greece is Athens. Annually, there are four LGBT pride parades taking place in Athens, Thessaloniki, Patras, and Heraklion – the capital of the Greek island of Crete.
What is the cost of living in Greece as an expat?