Portugal has been selected as the best place to retire, according to International Living's Top Ten Places to Retire in 2023. With an affordable cost of living, a sublime climate, developed infrastructure, and excellent health care services, Portugal attracts senior foreigners from across the world. But this poses the question: How to retire in Portugal?
From the best towns to retire in Portugal to a guide on immigration options for retiring in Portugal, we provide detailed information for expats interested in retiring in this sunny nation in western Europe.
Retire in Portugal: The Pros
To retire in Portugal, there are several points to consider. This includes: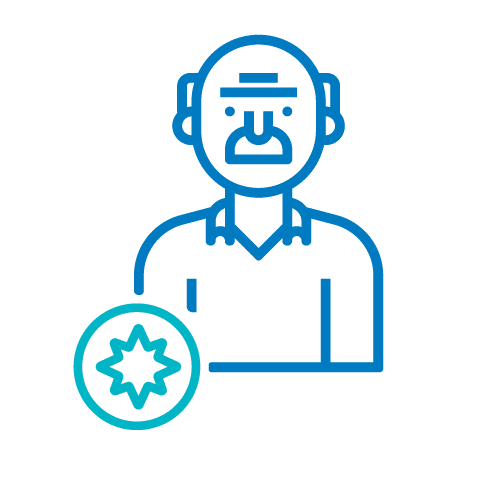 Fantastic weather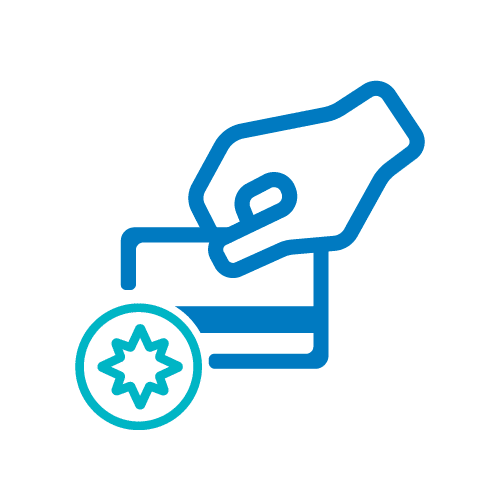 Warm and welcoming people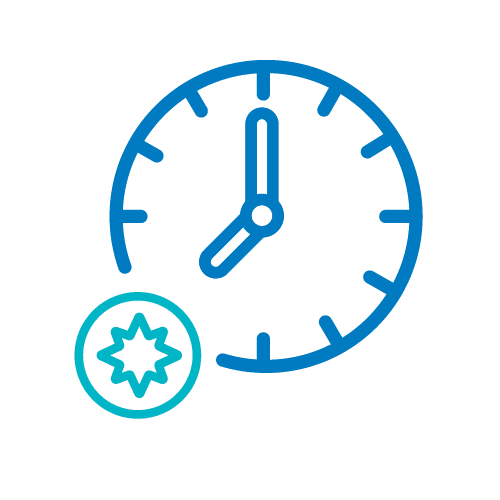 Relaxed lifestyle pace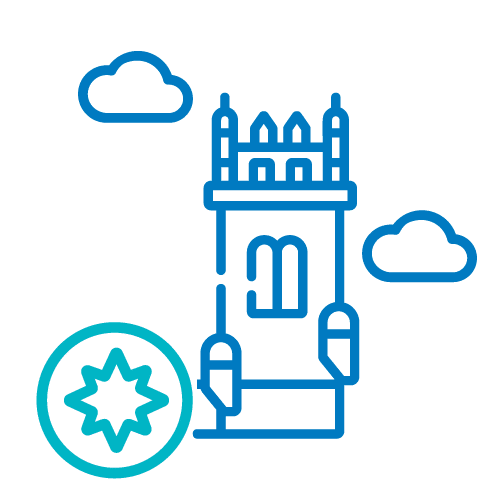 Thriving culture, food and arts scene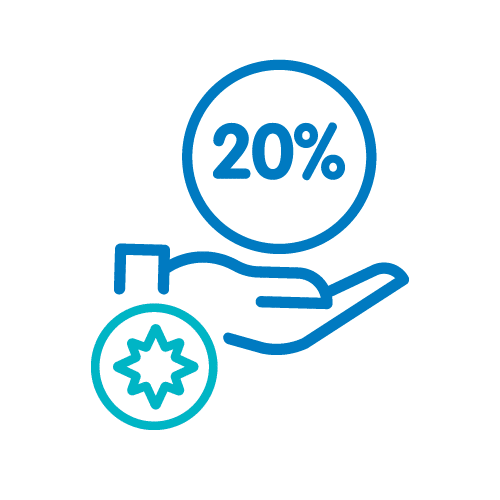 Lower cost of living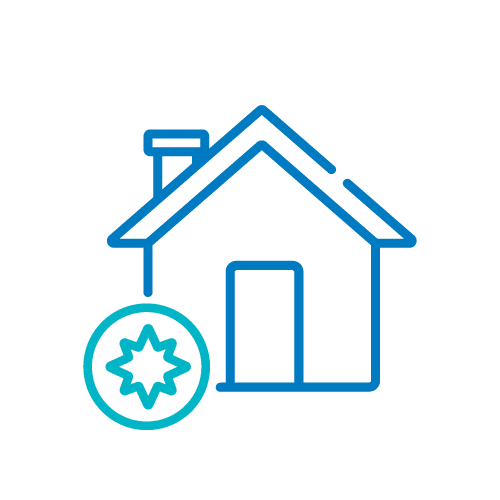 Affordable real estate prices
Why retire in Portugal?
Retiring in Portugal is a smart strategy for many reasons. Portugal is one of the safest EU countries, and by obtaining the right visa for you and residency permits, retirees can enjoy visa-free travel to the Schengen area, a high standard of living in a developed European Union country, and eventually apply for Portuguese citizenship.
With a lower cost of living, Portugal serves as a safety net for expat retirees. In Portugal they can enjoy beautiful beaches, indulge in the world-renowned Mediterranean diet, and even with private health insurance benefit from the country's excellent healthcare services, making it one of the top choices for English-speaking expats.
With the Portugal Retirement Visa, also called the Portugal D7 Visa, retirees can use their passive income such as a social security benefit or rental income to cover living expenses. Non-EU residents can move to Portugal and enjoy a fulfilling retirement destination that combines comfort, security, and the charm of Mediterranean living.
Portugal Golden Visas also offers a smart way for retirees from non-EU countries to retire abroad. The Portugal Golden Visa is perfect for retirees seeking to make an economic investment in the country and eventually become EU Citizens after five years.
Retiring in Portugal: What to Expect
Portugal's living costs for retirees
Portugal is one of the most affordable European countries. The cost of living in Portugal is very reasonable compared to other European countries or the US. You can live comfortably with an estimated €1,300-€1,500 (US$1,500-1,700) per month in small towns or €1,700 ($2,200) in larger urban areas such as Lisbon or Porto. Groceries, eating out, rent, utilities, and health care are especially affordable in Portugal.
Health care for retirees
Portugal has universal health coverage through its publicly funded National Health Service (called the Serviço Nacional de Saúde, SNS). It's very affordable for Portuguese citizens and legal residents. However, while you are in the process of securing your residency visa, you will need to have private health insurance. When you are a resident of the country, you can retain your private insurance, should you so desire.
The quality of health care is excellent in Portugal, but it might not match your standards, especially if you have had private health care in your country. Portugal's SNS is almost, but not entirely free, you'll need to pay a small amount for certain treatments or procedures.
You can easily subscribe to private health insurance for foreigners at an affordable price. The insurance could cost between €20 and €50 a month, depending on your needs and required services. This means you can pay anywhere between €400 a year for a basic plan and €1,000 yearly for more well-rounded coverage.
Portugal's inheritance law and wills
To retire in Portugal, it's important to understand the inheritance tax rules in Portugal. According to the Portuguese government, this tax is governed by the home nation of the deceased. What this means is that unless stated in a will, your estate will be handled and taxed according to the inheritance laws of your respective country.
Buying property in Portugal
With a diverse and stable real estate market, buying property in Portugal is a great investment to make. Due to Portugal's popularity, the country has seen an increase in real estate purchases from foreign investors in the last years, leading property prices to rise. However, Portugal's real estate is still cheaper than in many other EU countries. It provides incredible real estate options,  from typical houses and modern apartments to old buildings and barns available for renovations.
Typically, properties located in Portugal's biggest cities, such as Lisbon and Porto, will be more expensive than properties located in the Silver Coast or the central region of Portugal. If you choose to retire to Lisbon, Portugal, you'll find that the capital has its own price range, although if you look for properties outside the city center, you may find some bargains.
You will need to have a tax identification number (NIF number) to carry out any financial transactions in the country, which includes buying a property. We also recommend that you open a Portuguese bank account, as having a local bank account avoids foreign transaction fees.
If you are buying property in Portugal, make sure that you are aware of the associated taxes that come into play, such as IMT tax, IMI, and Stamp Duty Tax. You can learn more in our article on Property Tax in Portugal.
The big expat community in Portugal
When retiring in Portugal, you'll be greeted by many international retirees from all corners of the globe.
The expat community is big and continues to grow in Portugal. The Algarve region in southern Portugal is the most popular destination for retirees, and there are many British and American retirees settled here already. With a large English-speaking population, you'll feel quickly welcomed.
There are also many expat community groups you can join. Platforms like InterNations and Meetup are great ways to meet like-minded people and make friends.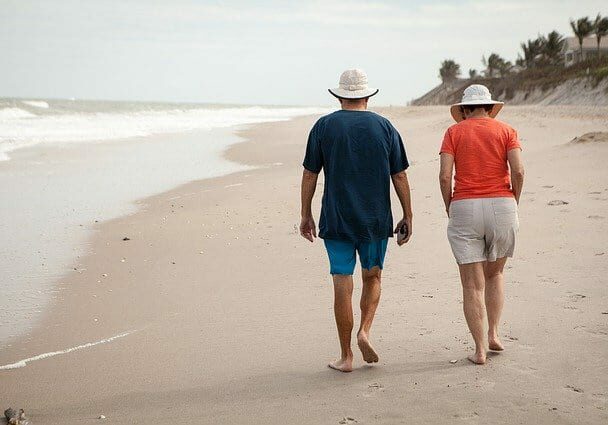 What is the best place to retire in Portugal?
There are many different regions to choose from in Portugal. If you are looking to live in a buzzing city with lots of entertainment, restaurants, and top health services, Porto or the cosmopolitan Lisbon are ideal choices. Close to Lisbon, the Portuguese Riviera is also a great but more quiet location. You can read more in our article on buying property in Cascais.
Hands down,the Algarve is the best place to retire in Portugal and is also the most well-known for retirement, and for a good reason. Its incredible beaches, warm water, and endless sunshine make it an incredible place to live. The existing English-speaking community means that there is a considerable amount of administrative support available to help take care of the Portuguese retirement process.
Those looking for a less developed and more authentically Portuguese region pick the Silver Coast or the central region of Portugal. You'll find plenty of peaceful and tranquil areas filled with nature and space.
If you are looking to retire in Portugal from the USA, you'll be joining many fellow American expats who have fallen in love with Portugal. Many US expats can be found in Lisbon, Porto, and the Algarve, enjoying the sundrenched beaches, exciting cities, and pristine landscapes. You'll also come across many a UNESCO World Heritage Site in Portugal. At present, there are 17 World Heritage Sites listed in Portugal, with a further 19 on the tentative list.
Also read: The Best Portuguese Cities for Expats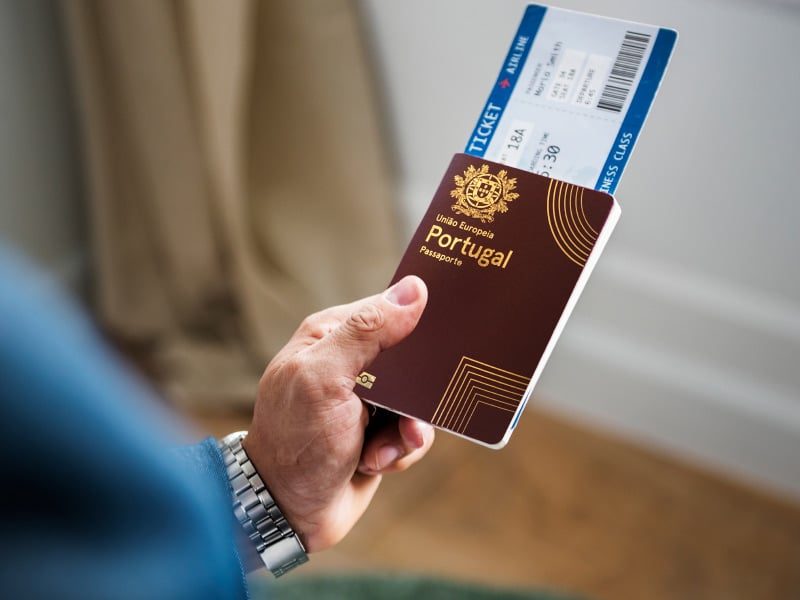 Visas to Retire in Portugal
For you to retire to Portugal, you'll need to apply for residency. The process can take some time, but it is relatively straightforward. You'll need to provide a valid passport, proof that you have a regular income, and health insurance, plus further documents and requirements depending on the residency route you choose. You will also be required to submit a criminal background check to the Portuguese authorities. The official immigration service office that you will deal with is SEF (Portuguese border and immigration service).
All non-EU citizens will need to apply for a residence visa in order to retire in Portugal. Portugal's retirement visas are the D7 Visa and the Portugal Golden Visa. Both visas offer retirees the possibility to call Portugal home, provided they fit the requirements.
Retirement in Portugal for US citizens
To retire in Portugal as an American, you must apply for residency. While the process is relatively straightforward, it may take some time to complete. The required documents for the application include:
Your passport
Proof of income
Proof of health insurance
A criminal background check
Gathering these documents is essential for the application process.
The popular D7 Visa (also known as the Retirement Visa and the Passive Income Visa) is adapted for retirees able to sustain themselves with their own funding during their stay in Portugal, while the Portugal Golden Visa is meant for retirees seeking to make an economic investment in the country.
The Portugal Retirement Visa income requirement is to earn a passive income of €760 per month. This can include pension income, transferable equity, intellectual property, real estate, or financial equity. You will then receive a temporary residence permit, which can then be renewed.
For the Portugal Golden Visa, you will need to make a minimum investment into the country, and there is a range of options on the table. The most popular route is through investing in real estate, although there are many options, such as making a capital transfer, an investment into a qualified investment fund, or creating Portuguese employment opportunities.
Introduced to accommodate different profiles of retirees, both visas offer a convenient pathway to acquire permanent residence and Portuguese citizenship. To become a Portuguese citizen, you will need to have legally resided in Portugal for five years and fulfill all the requirements set under Portuguese law. To become a permanent resident, you will also need to have legally resided in Portugal for five years.
As an EU citizen, you will have access to free movement across the European Union and the right to live, work, and study in any of the EU member states.
Exploring Visa and Immigration Options for Portugal
If you're considering making the move to Portugal, it's essential to be informed about the various visa and residency options available. The Golden Visa Portugal program is an attractive option for many, offering residency to investors and their families. For those eyeing retirement in this beautiful country, the Retirement Visa (D7) is tailored for you. Digital nomads can take advantage of both short and long stay options with the Nomad Visa (D8). Meanwhile, the NHR - Non Habitual Tax regime provides significant tax benefits for new residents. 
For the entrepreneurial spirit, Portugal offers the Entrepreneurship/startup Visa (D2) - Start-up Visa (open company) tailored for those looking to establish their businesses in the country. Those with specialized skills can explore the Work visa for highly qualified employees (D3). Additionally, if you have Portuguese ancestry, you might be eligible for Citizenship by descent. 
However, moving to a new country isn't just about visas. If you're thinking of buying property, our guide on Buying Property in Portugal can offer invaluable insights. Dive deeper into the immigration process with our comprehensive Portugal immigration guide. For Americans specifically looking to relocate, we have curated information on Americans moving to Portugal. Lastly, one can't forget the importance of the NIF (Tax Registration Number), a crucial step in any relocation process. 
The Non-Habitual Residence (NHR) Program
While you cannot retire tax-free in Portugal, the Non-Habitual Residence (NHR) program has excellent tax benefits for foreigners. If structured correctly, you can significantly reduce your tax burdens, such as having to pay less tax on your retirement pension.
If you become a tax resident in Portugal, you will be required to declare your worldwide income each year and pay taxes in Portugal, including income tax. The NHR program, however, may allow you to pay a lower tax rate on your retirement pension, with the possibility of paying no tax on certain other incomes from outside Portugal.
American citizens will probably face double taxation as a result of the tax regulations in the USA. Other countries may have double tax treaties to alleviate tax pressures. For financial planning and to manage your tax affairs, including potential exceptions that you may be entitled to, we recommend speaking with tax specialists to best manage your tax affairs.
Important Note: The Prime Minister of Portugal has recently announced his intention to eliminate the Non-Habitual Resident (NHR) regime starting in 2024. While this announcement is currently informal, it should be taken seriously. Read more here: Is The Portugal NHR Program Ending?
Frequently Asked Questions about How to Retire in Portugal
How much do I need to retire in Portugal in 2023?
Portugal is one of the most affordable European countries, and you'll find many things are low-cost. You can retire in Portugal with an income of between €1,400 to 2,400 per month, depending on which part of the country you choose to live in. Even with just your retirement savings, you may be surprised by how affordable Portugal is.
Where is the best place to retire in Portugal?
Portugal is a top European destination for retirees. Whether you are looking for a major city, small town, or beachside villa, Portugal can provide it. The best place to retire in Portugal depends on your interests. If you like beaches, then the best spots will probably be in the Algarve, where you will have stunning views of the Atlantic Ocean. If you like big cities, check out Lisbon or Porto. Portugal also has beautiful vineyards, farms, mountains, and quaint villages throughout the country. With most cities in Portugal, prices will drop when you move out of the city center. 
Besides Portugal, where else can you retire abroad?
How to retire to Portugal as a foreigner?
You can retire to Portugal as a foreigner by either applying for the D7 Visa or the Portugal Golden Visa.
Can you retire in Portugal from Canada?
Yes, you can retire in Portugal from Canada. However, you will need to secure a residence permit through the D7 Visa or Golden Visa program to be able to relocate to Portugal. 
If you are a Canadian citizen interested in the Portugal Golden Visa, you can consult our article: Portugal Golden Visa for Canadians.
Can you retire in Portugal from the UK?
Yes, you should face no problems with retiring to Portugal from the UK. Although it is more difficult following Brexit, it is a relatively straightforward process. You will need to secure residency in Portugal to be able to legally reside in the country, which you can obtain through the D7 Visa or the Golden Visa program. 
If you are a UK citizen interested in the Portugal Golden Visa, you can check out our article: Portugal Golden Visa for UK citizens.
Can you retire in Portugal from Australia?
Yes, Australians can certainly retire in Portugal. You will need to secure residency in the county to be able to live in Portugal, but the process is quite straightforward. Two options are the Portugal Golden Visa and the D7 Visa. 
If you are an Australian citizen interested in the Portugal Golden Visa, you can check out our article: Portugal Golden Visa for Australians.
What are the pros and cons of retiring to Portugal?
The warm weather, affordable cost of living, free health care (with just minor costs), social security benefits, and high quality of Portuguese life are some of the first things that come to mind when considering the benefits of retiring in Portugal. Also, because of the good climate, it is possible to get out and about for much of the year, and there are several activities on offer, from world-renowned golf courses to yoga. 
Some of the cons include the fact that bureaucracy can be quite slow and homes can be quite cold in the winter months – make sure you have good insulation in place. Also, in some more remote areas, you may need to have some familiarity Portuguese language. 
You can check out our article, Pros and Cons of Living in Portugal, for more information.