Portugal offers its tourists an experience of a lifetime – whether you are there for the charming beaches, historic architecture, cities, picturesque landscapes, or for its relaxed lifestyle. According to the National Statistics Institute (INE), Portugal recorded 600,000 more visitors in July 2022, compared with July 2021, when covid restrictions were in place. It's no wonder that this southern European country has become one of the top travel destinations in the world for tourists, eager to explore bustling European cities and breathtaking scenery. To plan your next holiday in Portugal better, we have curated an extensive list of the best places in Portugal to visit as a tourist. Keep reading!
Portugal Tourism 2023 – Best Places to Visit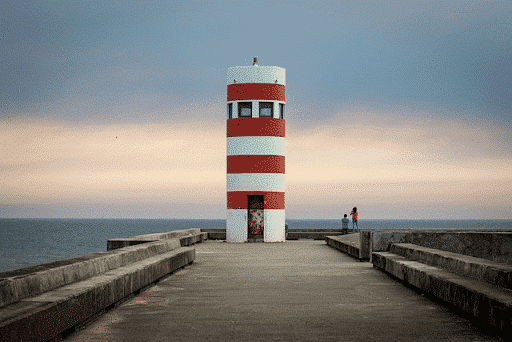 Porto
If you are a foodie, Porto should be on your bucket list. The azulejo tiles render a colorful tint to this wonderful Portuguese city in the north. Be it the quaint gardens, old medieval buildings, or charming churches, the city has its own unique feel. While the architecture of the city is worth a visit in its own right, the main attraction here is the fantastic food. The cuisine is said to be the best that Portugal offers. To experience the authentic food of Porto, you can explore a culinary walk in the city. Don't forget to visit the port wine houses on the opposite side of the river to do some port wine tasting. Moreover, if you are planning to visit the Douro Valley to catch a glimpse of the expansive vineyards, you'll have to go through Porto.
Lisbon
One of the most beautiful yet affordable capitals in Europe, Lisbon is a must-visit if you are traveling to Portugal. From charming cobblestone streets, stunning viewpoints, and boutique shops, to chic restaurants with live music, Lisbon is a sensory delight for any visitor. Spring and fall (March-May and September-October) are the best time to explore the capital city because the hotels are cheaper, the weather is warm, but nottoo hot, and the city is quieter than in the busy summer months. 
Make sure to visit the popular neighborhoods of Lisbon, such as Bairro Alto and Chiado, to uncover the true brilliance of the city. If you are an old soul, the pastel-colored buildings in the city will surely steal your heart, as will Alfama, one of the oldest parts of the city. You can also end the day in style by taking a cruise down the River Tagus on a sailing tour, watching a magical sunset set over the water as you enjoy a glass of Portuguese wine or a cold "imperial" (small Portuguese beer).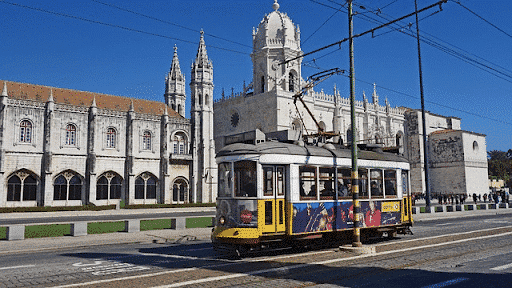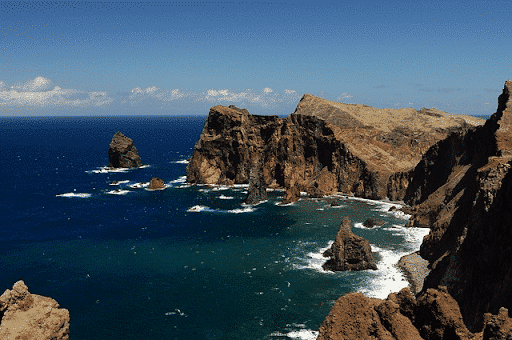 Funchal, Madeira
Renowned for its tropical climate, botanical gardens, and beautiful golden beaches, the autonomous islands of Madeira consist of an archipelago with four islands. The capital, Funchal, is a thriving cosmopolitan city, where you will find all the amenities you need. Previously famous as a favorite winter destination for senior citizens craving the sun, Madeira today has evolved into one of the most popular destinations in Portugal for all age groups. Since the islands enjoy unlimited sunshine throughout the year, you can visit Madeira any time of the year. If you plan to explore the islands at the end of the year, you'll be in for a treat, as the New Year's Eve party on the island is something you'll remember for years to come. 
Lagos
Located in Portugal's Algarve region, Lagos is famous for its mighty cliffs, stunning Atlantic beaches, old town, and natural scenic beauty. The city has an old-world charm, and the medieval townhouses add to its archaic beauty. In addition to the historical sites, the city also has exciting nightlife, excellent restaurants, and a relaxed vibe. If you are in Lagos, visit Ponta da Piedade, an area of natural limestone formations, and Parque Zoológico de Lagos (Lagos Zoo). You'll also find top beaches in these regions, such as Praia do Camilo and Meia Praia.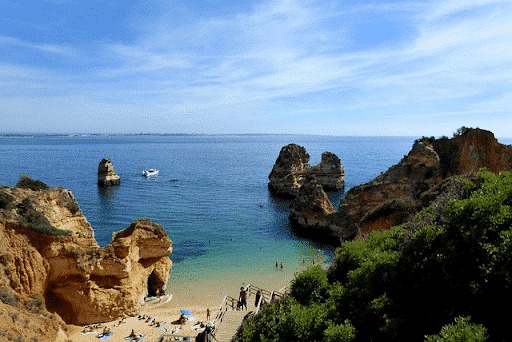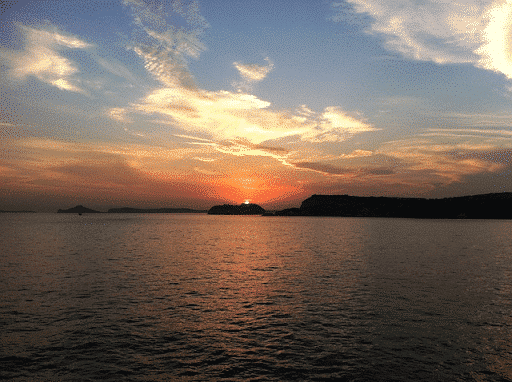 Albufeira
Previously a fishing village, Albufeira, in the southern Algarve region of Portugal, is now a must-visit tourist destination in the country. This charming coastal city is known for its extensive white sandy beaches, diving and surfing spots, dolphin-watching viewpoints, and boat tours. If you are visiting Albufeira, don't miss exploring popular attractions like Zoomarine Algarve, Praia de São Rafael, PortoBay Falésia, Vila Joya, Vila do Ouro, and the historical center of  Albufeira.
Coimbra
Rich in history, art, and architecture, the city of Coimbra in Portugal is definitely worth visiting. The former capital of Portugal, Coimbra, is famous for its medieval architecture and the University of Coimbra, which is one of the oldest universities in the world. Did you know that its historic buildings were classified as a World Heritage site in 2013? If you plan to visit this riverfront city, make sure you have time to check out the university campus and, specifically, its baroque library, the Biblioteca Joanina – hailed as one of the most beautiful libraries in the world The 18th-century bell tower is also well worth a visit.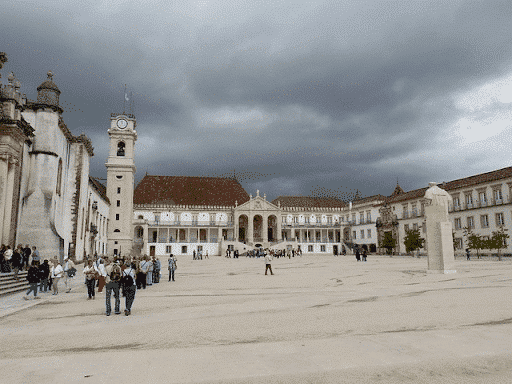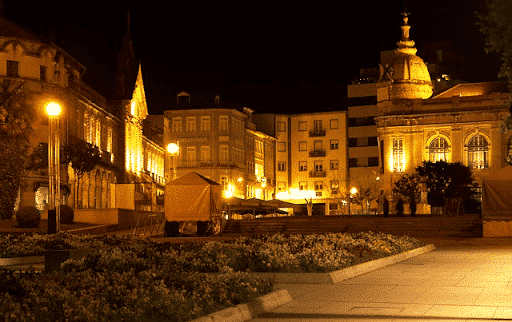 Braga
Situated in the north of Portugal, Braga is the fourth-largest city in the country, in terms of population. Since it is close to the University of Minho, it is quite popular among international students. Packed with restaurants, bars, cafes, hotels, and popular shops, there are many young people living in Braga. In addition to this cool and vibrant culture, the city is also famous for its spiritual aspect. The stunning Sanctuary of Bom Jesus do Monte is close to the town, set against a backdrop of hills and surrounded by beautiful gardens. A few tourist destinations that you should definitely visit in Braga are: Sé (Cathedral), Museu de Arte Sacra (Museum of Sacred Art), Antigo Paço Episcopal, Museu dos Biscainhos (Museu Etnográfico e Artístico), Museu de Arqueologia Dom Diogo de Sousa (Dom Diogo de Sousa Archaeology Museum), Museu Pio XII (Pio XII Museum), Fonte do Ídolo (Idol Fountain), and Capela São Frutuoso de Montélios.
São Miguel Island, the Azores
Also known as the Green Island, Sao Miguel is the largest island in the Portuguese Azores archipelago. Famous for its flora and fauna, extraordinary marine life, hiking trails, and beautiful twin lakes, Lagoa das Sete Cidades, São Miguel Island is a stunning holiday destination. Travel around the island and discover small villages, hot springs, and other natural wonders. Here are a few popular attractions in the area that you must not miss: whale watching trips, Lagoa das Sete Cidades, Gorreana Tea Factory, Caldeiras Vulcânicas, and Lagoa das Empadadas.
To know more about Portugal, you can check out our articles:
How to Invest in Portugal and Get Citizenship – The Ultimate Guide
Portugal Golden Visa : A Complete Step-by-Step Guide2023
Braga Elected the Best European Destination to Visit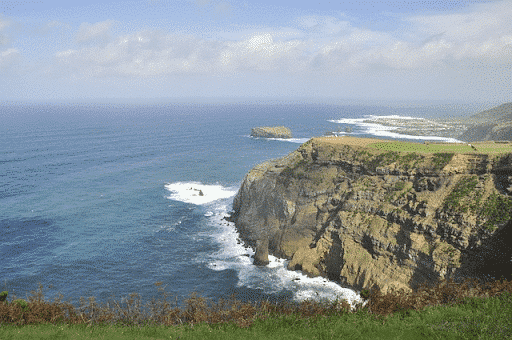 Exploring Visa and Immigration Options for Portugal
If you're considering making the move to Portugal, it's essential to be informed about the various visa and residency options available. The Golden Visa Portugal program is an attractive option for many, offering residency to investors and their families. For those eyeing retirement in this beautiful country, the Retirement Visa (D7) is tailored for you. Digital nomads can take advantage of both short and long stay options with the Nomad Visa (D8). Meanwhile, the NHR - Non Habitual Tax regime provides significant tax benefits for new residents. 
For the entrepreneurial spirit, Portugal offers the Entrepreneurship/startup Visa (D2) - Start-up Visa (open company) tailored for those looking to establish their businesses in the country. Those with specialized skills can explore the Work visa for highly qualified employees (D3). Additionally, if you have Portuguese ancestry, you might be eligible for Citizenship by descent. 
However, moving to a new country isn't just about visas. If you're thinking of buying property, our guide on Buying Property in Portugal can offer invaluable insights. Dive deeper into the immigration process with our comprehensive Portugal immigration guide. For Americans specifically looking to relocate, we have curated information on Americans moving to Portugal. Lastly, one can't forget the importance of the NIF (Tax Registration Number), a crucial step in any relocation process. 
Frequently Asked Questions
What is Portugal famous for?
Portugal is best known for its rich history, art, architecture, gastronomy, cultural outlook, and fine-tasting wines. Additionally, the country is renowned for its beaches, stunning natural landscapes, and extremely welcoming and warm population.
Is Portugal safe and suitable for tourists?
Portugal is a relatively safe country. From walking through the cobbled-path streets of the cities, exploring the mighty mountains in the north, experiencing the charming countryside or relaxing on the beaches, if you prepare for your trip and are vigilant, you can travel across the country safe and sound.
What is the best month to go to Portugal?
The best time to visit Portugal is during spring (March-May). Apart from this, you can also travel to the country during the fall months (September and October) to enjoy the warm weather peacefully.
Portugal travel restrictions?
You don't need to show your negative Covid test to enter Portugal, which includes the Azores and Madeira. Moreover, you don't have to provide your COVID-EU digital certificate or vaccination or recovery certificate to enter the country.
What are the most famous tourist attractions in Portugal?
The most popular tourist attractions in Portugal are: Mosteiro dos Jerónimos, Oceanário de Lisboa, Palácio Nacional de Sintra, Kayaking the Lisbon Coast, Torre de Belém, Bom Jesus do Monte, Universidade de Coimbra, Museu Calouste Gulbenkian, Castelo de Guimarães, Igreja de Santo António and the Museu Municipal, Silves Castles, Lisbon Cathedral,the Roman Temple atÉvora and more.