Many people today consider international living and retiring abroad due to the increase in global mobility. From living costs, visa and residency requirements, and financial contributions to ease of living, there are various factors that you need to consider before planning your retirement abroad.
We recommend you visit, explore and stay in your retirement destination before making the final decision. This will help you get accustomed to the country's culture and standard of living. This article will take you through the benefits of retiring abroad, the best places to retire in the world, your retirement planning process, and more.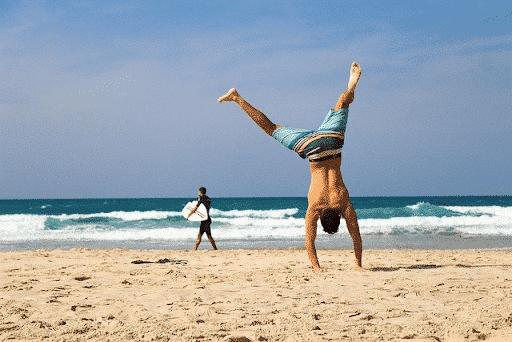 Benefits of retiring abroad
There are various advantages of planning your retirement abroad. They include:
Improvement in quality of life

Better global mobility

Affordable healthcare and better educational infrastructure

Appealing tax benefits

Low cost of living

Better opportunities, rights, and freedoms

Enjoying permanent residency abroad
Ten Best Places to Retire in the World
Panama
Owing to its connection with the United States, beautiful climate, welcoming environment, and affordability, Panama has emerged as one of the most popular retirement destinations worldwide.
Located in Central America, Panama bridges the Caribbean sea and the Pacific ocean. You can retire in the country through the Pensionado Visa Program, which offers numerous benefits to international retirees – huge discounts on services, tax benefits on household goods import, and more. To qualify for this plan, foreign retirees must show a minimum pension income of $1,000 per month. If you have a valid passport and are a viable visitor, you can stay in Panama for three months. But if you plan to obtain permanent residency in the country, you need to contact a migration attorney.
In addition to these benefits, the country offers excellent healthcare services—the government has both – public and private hospitals, clinics, and doctors. Public medical services are relatively more affordable. Although, most foreign retirees choose the private healthcare system to access world-class healthcare facilities covered by private health insurance.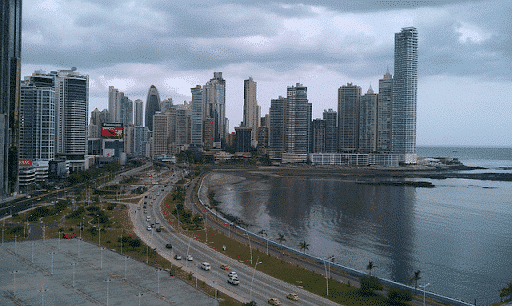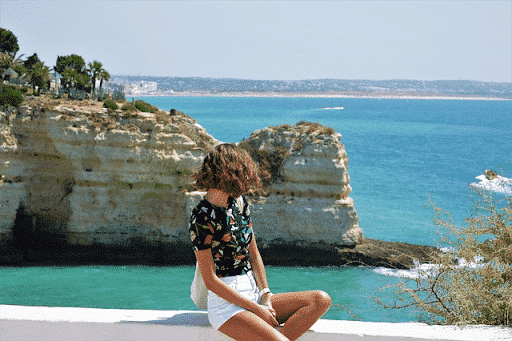 Portugal
Tropical climate, tax benefits, beach towns, low cost of living, well-connected transportation network, among other advantages, make Portugal one of the best retirement destinations in the world. Moreover, the country has an attractive real estate market – the cost of living, especially housing in popular places like Lisbon and Porto, is 50% less than in New York. Real estate prices also vary across Portugal based on the property's location.
After you obtain legal residency in Portugal, you will be qualified to register under the National Health Service. With the NHS, you can easily access public hospitals and healthcare centers across the country. You can also choose to get yourself covered with private health insurance. Suppose you are considering obtaining a residence permit in Portugal. In that case, you will be required to get health insurance and show it to the respective authorities in addition to your passport and proof of income.
The residence permit in Portugal remains valid for five years. You need to reach out to your local consulate to apply for it. Once your residence permit expires after five years, you can apply for permanent residency there. For more information, you can check our articles:
Dominican Republic
Owing to its picturesque landscape – charming beaches, beautiful waterfalls, and lush green forests, most expats choose the Dominican Republic in the Caribbean for their retirement abroad. Compared to New York, the rent in the capital city (of the country is 90% lower, and the cost of living is lower by 55%. Since the government-run healthcare program doesn't cover everything, most expats use private insurance for medical expenses. In addition, private healthcare systems also offer quality healthcare at relatively affordable prices.
To obtain the Dominican Republic retirement visa or "pensionado," you must provide proof of your retirement income, which must be a minimum of $1,500 per month. To acquire this visa, you must also pass your background check and show your birth certificate. With the help of a tourist visa, you can enter the Dominican Republic and then apply for a retirement visa if you wish to retire in the country. Applicants must note that the processing time for your retirement visa can last up to several months.
The expat community is spread across vibrant cities and quaint towns in the country – Santo Domingo, Santiago, Punta Cana, Puerto Plata, and Boca Chica. Make sure to do extensive research to identify suitable places for retirement. You can also consider the Dominican Republic Retirement Visa if you are considering staying in the country for a longer period of time.

For more information, visit our article: How to Move to the Caribbean: Your Ultimate Guide to Paradise.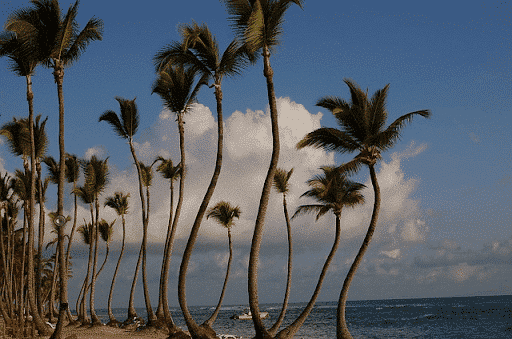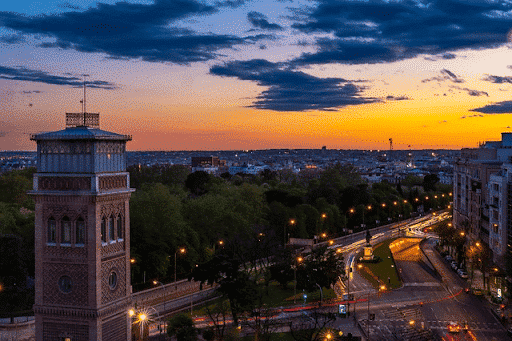 Spain
Be it rich art and architecture, white sand beaches, fantastic culture, affordable healthcare, or cost of living compared to the United States, Spain is one of the retirement havens in the world for expats. The country also has got a top-notch healthcare system. Citizens contributing to social security are covered under the public healthcare system in the country. But most expats opt for private medical facilities covered by private insurance.
Retirees belonging to non-European Union countries can apply for a residence visa in the country and obtain it. The cost of living in Spain varies based on the location. If you plan to retire in cities away from the main hustle and bustle, your living cost automatically drops. For instance, the cost of living in Alicante, a coastal town in Spain, is 48% lower than in New York. Moreover, the rent in the city is around 80% lower than in New York. Dining out, the cost of groceries, and economical medical infrastructure make Spain an outstanding retirement location.
You can apply for Spain's Golden Visa Program if you consider retiring in this stunning country. Under this program, all Non-EU citizens can apply for this program to obtain residency in return for an investment.
For more details, visit; Golden Visa Spain 2022 – The Ultimate Guide by Experts
Costa Rica
Surrounded by the Caribbean sea in the north and the Pacific Ocean in the south, This beautiful nation in Central America is one of the easiest countries to retire to. From lush green rainforests to charming beach towns, Costa Rica offers a peaceful lifestyle and affordable cost of living to all citizens. Although housing costs vary from place to place, the country is generally quite economical. For instance, the cost of housing and living in San Jose is 83% and 53% lower, respectively, compared to New York.
By applying through the Pensionado Program of Costa Rica, you can become a country resident. You must show a minimum income of $1000 per month to qualify for this program. Applicants must transfer the amount to a bank based in Costa Rica for the withdrawal of expenses. Moreover, you can also apply through the Rentista Program if you don't have a monthly pension income. Under this plan, you need to show a minimum income of $60,000 or an income of $2,500 per month for at least two years.
Both public and private healthcare systems are available in Costa Rica. If you are a country resident, you will be covered by the national medical program (with no copays or exclusions). In addition to this, residents can also opt for private healthcare if they wish to. They can use their private medical insurance to access private healthcare or pay for themselves.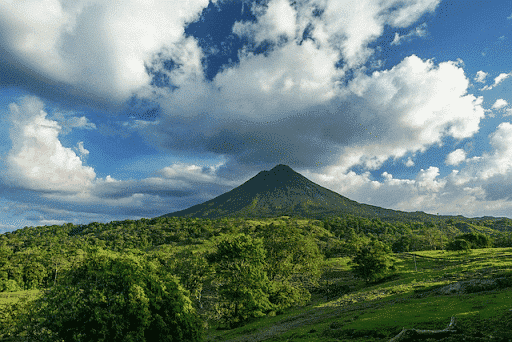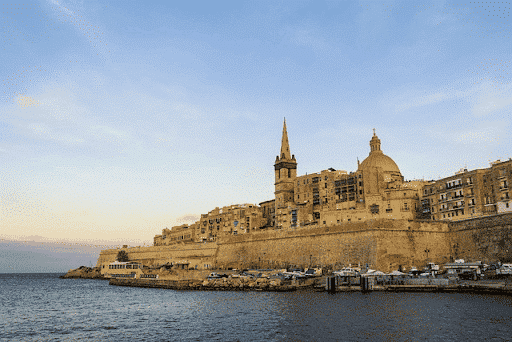 Malta
This beautiful Mediterranean island is home to expats from all around the world – Europe, Australia, the UK, and more. The strategic location of the country, beautiful weather, stunning beaches, grand architecture, natural beauty, and a warm and welcoming population make Malta a great retirement destination.
Since Malta was previously an integral part of the British Empire, the most widely spoken language on the island is English. Compared to the United States, the cost of living in Malta is around 4% less. But the cost of food items and restaurants is comparatively economical.
Since expats are not covered under the national health insurance program, they should get private insurance to cover medical expenses. To obtain a permanent residency in the island country through a self-sufficiency visa, you must provide proof of the following: $60,000 in assets, medical insurance, and a 15% annual tax. Suppose you are applying for residency in the country through the Permanent Residency Program. In that case, you must ensure that you have a minimum of $600,000 in assets, contribute to the government financially, and make a real estate purchase.
For more details, you can read our article: Best cities of Malta, see what expats prefer.
Ecuador
Situated in South America, Ecuador is home to the Amazon jungle, Andean highlands, and the Galápagos Islands and is one of the most ecologically diverse places in the world. Owing to its affordable cost of living, Ecuador has emerged as one of the cheapest countries to retire in the world for expats. If you have an adventurous soul and want to spend most of your time in the lap of nature, this country is one of the best places to retire for you.
The official language of  Ecuador is Spanish, but English is spoken in major centers and popular visitor areas. Moreover, the official currency of the country is the US Dollar. These two essential factors attract many US residents to this country for retirement. In major cities like Cuenca, the cost of living is 66% lower than in New York. Rental prices are also significantly lower than in New York – around 88% less.
The country also offers affordable healthcare to residents and visitors. The cost of healthcare services is around 25% lower than in the United States. Under the government scheme, foreign retirees can also get covered by paying about $100 monthly. They can also choose private insurance to cover their medical expenditures. To apply for a permanent residence visa in Ecuador, an applicant must reside in the country for a period of 21 months with a temporary visa. To qualify for the temporary permit, you need to meet specific requirements like – minimum income, real estate investments, or bank deposits.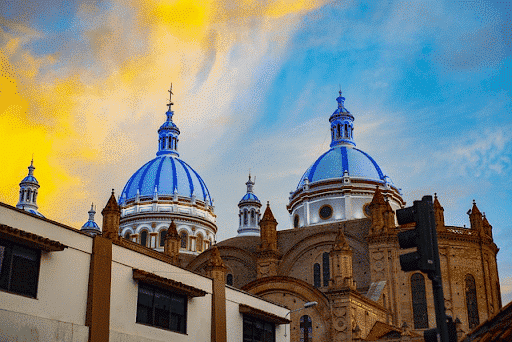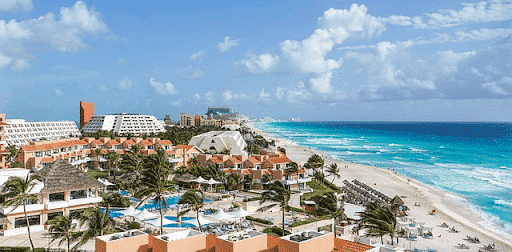 Mexico
Bordered by the United States in the North and the Pacific Ocean in the south and the west, Mexico's attractive location makes it a great retirement destination for foreign residents, especially from the United States and Canada. Moreover, the country's charming climate, picturesque tourist spots, and modern city living options captivate foreign retirees.
The Government of Mexico offers two main healthcare programs – One for marginally low-income residents of the country and the other for people who can pay a premium price. Since the country provides high-quality healthcare at a relatively low cost, retirees not covered under government schemes opt for private insurance or cover their medical expenses by themselves. No wonder the country is one of the best places to retire overseas for affordable and efficient health care.
To obtain temporary residency in the country, applicants must have a minimum income of $2,100 per month. For permanent residency, they must show a minimum monthly income of $2,700. The bank account requirements are $36,000 for temporary and $149,000 for permanent residency, respectively. Applicants must note that the temporary residency is for a period of four years. After that, they must reapply if they wish to continue their residency in Mexico.
Colombia
Situated in South America, Colombia has the second highest level of biodiversity in the world. The county has everything from glitzy beach towns, rainforests, and mountains to city life. The cost of living in Bogota – the country's capital, is also quite reasonable and is 72% lower than in New York. Rental prices in the country are around 88% lower than in New York. The cost varies from place to place and depends on the property's location.
Colombia has both – public and private healthcare infrastructure. Both of them offer quality healthcare at an affordable cost. Under the public healthcare plan, people with national ID cards, including expats, are eligible for medical coverage for a premium payment. Foreign retirees can also go for private insurance.
The majority of foreign retirees opt for the pensionado visa. To acquire the permit, applicants must prove a minimum monthly income that is three times the minimum salary in Colombia. Income can come from pensions, social security, or savings. As per recent guidelines, the minimum income of the applicant must be $750. Once you complete five years, you can apply for a residence visa in the country. You can also apply for a foreign ID card which will help you navigate the healthcare system in Colombia and other benefits.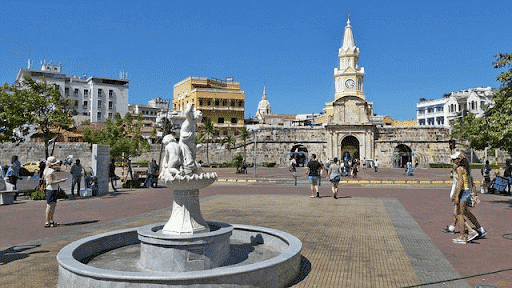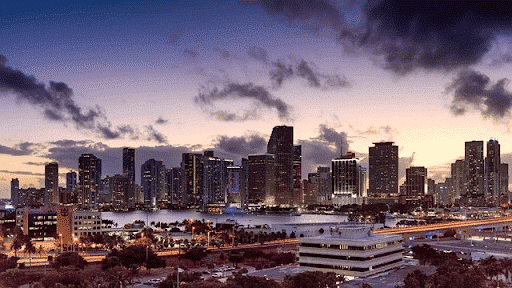 United States
For a better lifestyle and standard of living, many people choose to move to the United States post their retirement. Owing to its beautiful weather, tax benefits, and long coastline, cities in Florida, United States, are favorite retirement destinations for many. Additionally, Florida is economical and has a good transportation network. College and coastal towns, ski resort cities, and small towns are the best options for retirement in the United States.
To know more about the best places to retire in the world, check out the following articles:
Frequently Asked Questions
What are the cheapest and safest countries for retirement?
Countries that are economical and safe for you to retire includes: Portugal, Spain, Costa Rica, Panama, The Czech Republic, Malaysia, Peru, Slovenia, Austria and Australia.
Which is the best place in the world to retire?
According to Conde Nast Traveler, some of the best places to retire in the world are – Malta, Spain, France, Ecuador, Colombia, Portugal, Mexico, Costa Rica, and Panama.
Which is the happiest place in the world for retirement?
As per the World Happiness Report, the United Arab Emirates is the happiest place to retire in the world based on several parameters like average monthly salary, cost of living, average life expectancy, average yearly temperature, global retirement index, and more.
Which is the cheapest place to retire in the world?
Here are the cheapest countries in the world for retirement – Mexico, Ecuador, Costa Rica, Portugal, Panama, Vietnam, Montenegro, and Colombia.