Considering letting out your Portuguese property as a short-term rental? In this article, we'll outline everything you need to know to start your short-term rental operation, from registration to obtaining your short-term rental license (
Licença de Alojamento Local
).
Short-term Rental License
Before you rent your property, you'll need to apply for a license that allows you to operate as an
Alojamento Local
(short-term rental). This lets you legally advertise and operate as a short-term rental property on markets such as
Airbnb
or
booking.com
. This regulation was established in 2014 and is called the Local Lodging Regime (
Alojamento Local Regime
). 
You'll need to register your property as touristic rental accommodation with your local town hall (
Câmara
). 
How to register
To officially register, you need to:
Open an activity on the

Portuguese Tax and Customs Authority portal

and register a new activity with CAE 55201 or 55204.

Register a local accommodation number by

going to the RNAL website

and submitting documents like the land register of the property, your Citizen Card, and proof of opening activity with the Portuguese Tax and Customs Authority.

Meet the inspection requirements within 30 days after the registration of your

Alojamento Local.

Inspections by your local Municipal Council can then take place. You're required by law to have a fire extinguisher, fire blanket, first aid kit, a house instruction booklet in four languages, information about the availability of a complaints book, and an acrylic identification plate reading "AL."
Following on from registering, you need to ensure that you:
Issue invoicing receipts for all the bookings you receive through the

Portuguese Tax and Customs Authority (Finanças) portal,

sending them to guests within five days.

Submit mandatory data to the Foreigners and Borders Service (

SEF

), such as your guest's name, ID card number, nationality, and travel information.

Collect Tourist Taxes and pay them to your local City Council.
All short-term rental properties must be registered (with some exceptions). These properties are called "Alojamento Local" or AL. They can be in a house, short-term apartment rental in Portugal, or lodging establishments, such as a hostel or dormitory. The ultimate service that an AL establishment provides is temporary accommodation in return for a determined price.
If you want to operate an Airbnb, you can simplify the registration process by:
Going to "your listings" on airbnb.com

Clicking on your listing in Portugal

Clicking on the registration button at the top of the page

Following the instructions to register

Clicking on the "submit" button
If applicable, you will need to repeat the same process for all your listings in Portugal. If you've already registered, you can complete the five steps above to add an existing permit number to your listing. You don't have to renew the registration unless there is a change to your listing or registration details.
If there are any changes, you must notify the relevant Portuguese authorities within ten days and update your property listing on Airbnb accordingly. The registration process is free of charge.
Required documents
You must show the following documents or information to the Portuguese authorities:
The name, address, and NIF (Portuguese tax number) of the owner or person who will carry out the activity

The activity start date

The property capacity (the number of beds, rooms, and guests)

A valid authorization of the use of the property

Emergency contact details

Your short-term residency's name and address

Your passport, ID, and company documents

The land registry document

A signed declaration that states that your real estate is a suitable AL establishment

Lease agreement, deeds, or other documents that entitle you to rent your property

Declaration of Tax Activity (

Declaração de Início de Atividade

) CAE 55201 or 552014
What are short-term rental containment zones?
Lisbon City Council introduced short-term rental containment zones in 2019, limiting the areas where AL licenses can be granted. This was in response to problems such as an oversaturation of AL properties in certain areas.
Areas in Lisbon like Alfama, Bairro Alto, Baixa, Graça, and Mouraria cannot receive any more AL registrations.
What are the differences between short-term rentals, monthly rentals, and long-term rentals?
There is no strict minimum or maximum number of nights the property can be rented out for to be considered an AL establishment. Holiday rentals are usually short-term units.
AL properties must come fully furnished, monthly rentals usually come fully furnished, and long-term leases do not have to come fully furnished (however previous tenants sometimes leave furniture behind).
 Property rented for a year has its own legislation, and lease (rental contract) requirements.
Monthly rentals
If you are considering leasing your real estate as a monthly rental, you are not required to have an AL permit. Renting your properties as monthly rentals is an excellent way to get around the AL suspension zones. 
Monthly rentals may be less profitable than short-term rentals, depending on the time of year. They might also be challenging to occupy regularly, as the demand for monthly rentals is more specific and usually reserved for clients moving regions for work, people seeking medical treatment, digital nomads, people completing an artist's residency, etc.
Monthly rentals may be more straightforward to set up than an AL property but might still require you to draw up a rental contract.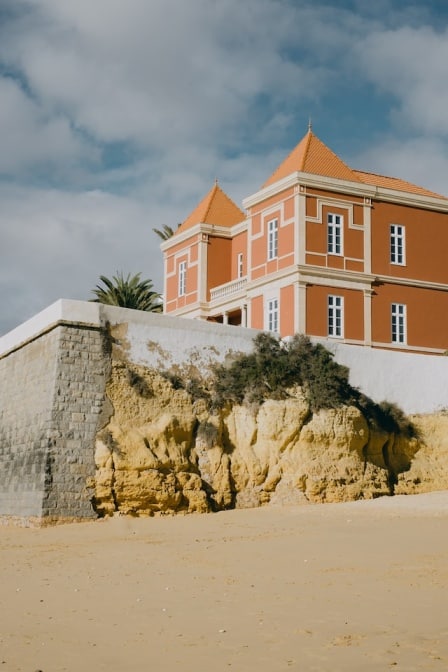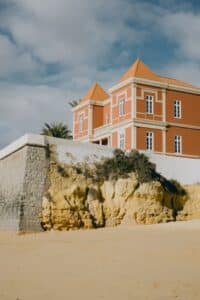 Touristic Enterprises
Your short-term rental may be classified as a touristic enterprise. Examples of touristic enterprises are:
Hotels, including bed and breakfasts, guesthouses, and inns

Holiday villages

Resorts

Touristic apartments 

Caravan sites and campsites

Tourism enterprises in rural areas
`
Touristic enterprises are ruled under a specific legal regime called the Regime Jurídico da Instalação, Exploração e Funcionamento dos Empreendimentos Turísticos. This applies to establishments aimed at providing accommodation services in exchange for remuneration. 
The establishments are required to have an appropriate set of facilities, equipment, and complimentary services for them to be operational.
Local Accommodation Requirements
Local accommodation units have to meet the following requirements:
There cannot be more than nine bedrooms

Your property cannot accommodate more than 30 people unless it's a hostel

The property must be in good condition, including its electronic installations and equipment 

The property must be connected to the public water supply and public sewage network

The property must have tap water

The property needs to have at least one window or balcony in order to allow proper ventilation.

The property must come fully furnished (including kitchen utensils)

Short-term rental apartments, rooms, and houses in Portugal must contain at least one toilet for every four rooms (or for every ten guests)

Sanitary facilities that are unisex and being used by several rooms must have a door with a lock in order to ensure privacy

There must be at least one toilet, a washbasin, and a shower for every six guests sharing common sanitary facilities

Houses and apartments that have more than ten users will need to comply with the fire safety rules 

A check-in reception service (a check-in and check-out process), which can be carried out in person, by telephone, or electronically

An explanation of house rules with all the necessary information

Local accommodation establishments need to provide a means of communication with the reception service

Local accommodation operators have to cooperate with national authorities in collating and providing data related to the number of users, overnight stays, and others that are required for statistical purposes.
You can find more details on the Diário da República Eletrónico (DRE) website.
Taxation on Your Local Accommodation Activity
Income Tax:
All profit gained from your short-term rental activity will be taxed in the B category. Two potential tax regimes could be applicable. 
1. Simplified Regime (
Regime Simplificado
)
If you earn less than €200,000 from your local accommodation activity, you can choose the simplified regime. 
If you choose the simplified regime, the taxable profit is calculated using a 35 percent rate. This is applied to hotel services and other similar activities. The other 65 percent will be considered running costs and will not be taxed. 
2. Organized accounts
If you earn profits of more than €200,000 a year from your local accommodation activity, the organized accounts regime applies. Corporation tax (IRC) rules will determine your taxable profits.
Corporation Tax
Standard corporation tax rules mean that a fixed rate of 21 percent applies to all earned profits.
Value Added Tax (VAT)
Local accommodation activity is considered a service provider. It is, therefore, subject to a reduced VAT of 6 percent, applicable to accommodation and breakfast costs. 
However, if you're on the simplified regime and your annual income clocks in at less than €10,000, you can claim a VAT exemption.
You must pay this tax through periodic VAT returns if you are not exempt from VAT. These can be monthly or quarterly, depending on whether the activity turnover is more or less than €650,000. The return is submitted through the "Portal das Finanças."
What are the best locations for short-term rental units in Portugal?
Here are some articles we'd suggest reading to help you make an informed decision:
This is by no means an exhaustive list. There are many other desirable locations in Portugal that could be excellent options, such as Braga, Comporta, or the Silver Coast.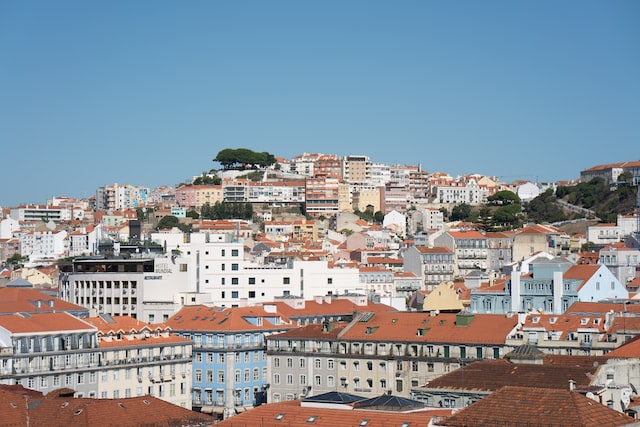 Looking for help with the process?
Short-term rental registration and administration in Portugal can be complex, especially if you're new to the process and can't speak Portuguese. 
You need to be aware of Portugal's short-term rental laws. Working with a lawyer or a management company would allow you to get up to speed with the details you need to know, saving you time and ensuring a more hassle-free process. 
Global Citizen Solutions provides specialist advice for immigration and investment in Portugal. If you are looking to invest or acquire residency in Portugal, our team of in-country specialists can help you. Every query is answered within a day, and the initial 15-minute consultation is free.
If you want to buy property in the country, contact our real estate division, Goldcrest.
As a local buyers agent based in Lisbon, Goldcrest can guide you on the perfect property or investment tailored towards your specific needs. 
The following articles may also interest you:
Frequently Asked Questions about Short-term Rentals in Portugal
How much are vacation rentals in Portugal?
The cost of vacation rentals in Portugal largely depends on the location, what kind of property you are looking to rent, and how much demand there is in that season. Lisbon is considerably more expensive than other Portuguese cities or towns. 
A monthly rental may be more affordable than short-term rental units, and you may be able to find cheaper vacation rentals by booking well ahead of your vacation.
Why should I choose a vacation rental in Portugal?
If you choose a vacation rental in Portugal, you'll find many different types of properties in various beautiful locations.
Whether you are searching for vacation rentals with ocean views, a luxurious modern apartment, or a farmhouse somewhere in the countryside, there's something for everyone. Plus, Portugal is usually more affordable than other western European cities such as London or Paris. 
Can you rent a property for three months?
Yes, you can rent a property for three months. 
If you're staying in a property for three months, you would be better off finding a monthly rental as most short-term rentals charge a higher price per night. However, you could try to negotiate a better monthly rental rate. 
How much does it cost to rent a house for a month in Portugal?