Introduction
Living in Portugal offers numerous advantages, making it one of the top countries for expats to call home. Imagine a place where you can bask in the warmth of more than 300 days of glorious sunshine each year, be embraced by friendly locals, enjoy family-oriented spaces, and embrace a laid-back lifestyle, all while enjoying a relatively low cost of living. Indeed, Portugal has a plethora of benefits that make it an appealing destination for expats.
However, like any country, Portugal does come with its share of disadvantages. To fully immerse yourself in the local culture, you may need to learn the Portuguese language. While exploring the charming local restaurants and bars, having some cash on hand would come in handy. Additionally, you might need to adapt to the characteristic feature of many Portuguese houses – the absence of central heating.
In this article, we'll equip you with everything you need to know about the pros and cons of living in Portugal, ensuring you have a comprehensive understanding of what to expect in this beautiful and vibrant country.
Advantages of living in Portugal (Pros)
If the idea of living in Portugal has crossed your mind, you'll be delighted to discover a myriad of advantages that this captivating country has to offer. Picture yourself immersed in a warm and inviting climate, with stunning beaches gracing the shores of the Atlantic Ocean. One of the most appealing aspects of moving to Portugal is the affordable cost of living, making it a more wallet-friendly option compared to other European countries. Portugal also prides itself on a top-notch education and healthcare system, ensuring a high quality of life for its residents. Additionally, there are attractive tax benefits for ex-pats, provided they are structured correctly.
In this blog post, we'll bring you up to speed on some of the incredible benefits of living in Portugal, allowing you to envision the possibilities that await you in this enchanting nation.
1- Warm climate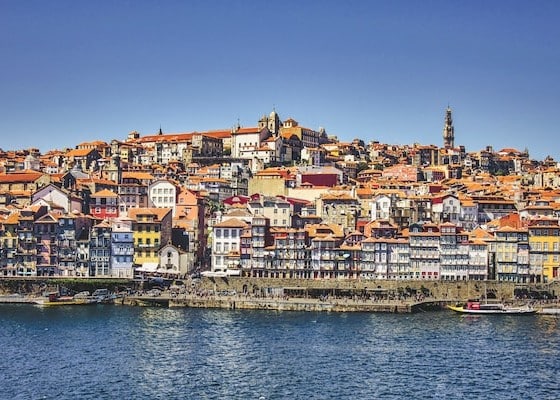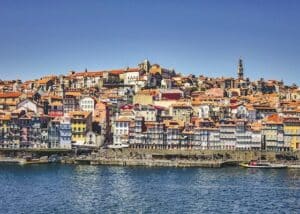 If you have an unwavering love for nature and can't resist the allure of abundant sunlight and warm weather, then Portugal is the perfect destination for you. With an astonishing 300 days of sunshine each year, this country is a haven for sun-seekers. Take, for instance, Lisbon, which boasts a delightful average of ten hours of sunlight during wintertime, a stark contrast to the gloomier days experienced in Northern European nations.
Notwithstanding its relatively small size, Portugal does exhibit some climate variations. The northern region of mainland Portugal experiences an average temperature of 10-12°C, while the southern region enjoys a slightly warmer climate of 16-18°C. However, the islands of Madeira and Azores, due to their specific locations, tend to be both wetter and hotter.
Without a doubt, Portugal is an oasis for expats yearning for a place that exudes sunshine, warmth, and a gentle climate. As you venture southwards, the temperatures become even more inviting. While the north might experience chilly winters, they are relatively mild compared to what you'd find in other regions. Overall, you'll be greeted by sunny and warm summers that make living in Portugal an absolute delight for anyone who cherishes a connection with nature and appreciates the comfort of a mild climate.
2- Affordable cost of living
When it comes to the cost of living, Portugal stands out as an incredibly budget-friendly option, especially in comparison to countries like the UK, Ireland, Scotland, France, Germany, and even neighboring Spain. As a result, Portugal has earned its reputation as one of the most affordable countries in Western Europe, drawing in expats and digital nomads seeking a cost-effective lifestyle.
The allure of Portugal's affordable cost of living is undoubtedly one of its most appealing aspects. To put things into perspective, living in the US costs approximately 42 percent more than the expenses you would encounter in Portugal.
Especially if you're moving to Portugal from major US cities such as New York or San Francisco, you'll notice a considerably lower cost of living.
Moreover, you'll be pleased to discover that Portugal offers top-quality real estate properties, dining experiences, groceries, and everyday commodities at prices that won't break the bank. Embracing a high-quality life without straining your finances is a reality in this beautiful country, making it an ideal choice for those seeking both affordability and an exceptional standard of living.
Look at the following table to become more familiar with the price average in Portugal.
| | |
| --- | --- |
| | |
| Dinner for two people in a good restaurant | |
| | |
| | |
| | |
| | |
| | |
| | |
| | |
| | |
| | |
| | |
| 1-month fitness club membership | |
*Numbers are estimated and can differ from one city to another.
For a more detailed look at prices in Portugal, please read our blog post on the cost of living in Portugal.
3- Safety and low crime rate
Portugal stands out as an exemplar of a high quality of life, underscored by its exceptional safety standards.
According to the World Population Review, in 2022, Portugal ranked 3rd among the safest countries in the world. As of the latest Global Peace Index in 2022, Portugal ranked as the seventh safest country in the world, after Iceland, Denmark, Ireland, New Zealand, Austria, and Singapore.
The crime rate in Portugal is very low compared to other European countries, and you will see this for yourself when you live in Portugal.
This commitment to safety permeates various aspects of daily life, creating a stable and secure atmosphere for its residents and visitors.
In addition, Portuguese people are very friendly and treat the guests with warmth and kindness, which adds to Portugal's high quality of life. Even if you need help and you cannot speak Portuguese, you will always find someone who will try to communicate with you in English and direct you.
4- Outstanding diversity
With a vast coastline stretching over 1800 km, Portugal offers its inhabitants a mesmerizing tapestry of diversity. Depending on which region you choose to call home, you'll be greeted by a plethora of landscapes and lifestyles and stunning landscapes, each with its unique charm.
Yearning to escape the scorching summer heat and embrace tranquility? Look no further than the serene Northern part of Portugal, where cool weather and untouched beauty await. Renowned for its abundance of national parks and winter ski slopes, this region is a paradise for nature enthusiasts and sporty souls.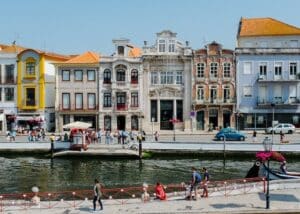 For those craving the excitement of city life, the bustling metropolises of Porto and Lisbon are your perfect havens. Infused with a multicultural flair and vibrant dynamism, these major European hubs offer an array of co-working spaces, businesses, cultural happenings, and lively nightlife. Boredom will be a distant memory in the midst of these bustling cities.
On the quest for a serene countryside experience, enveloped in tranquility? Central Portugal beckons you with its laid-back and unhurried lifestyle. Here, time slows down, and the cost of living is gentler on the wallet compared to other regions. And if you're someone who savors the heat, this is the idyllic spot to bask in scorching weather and revel in the simplicity of life.
For sun worshippers and beach lovers, the Southern part of Portugal is a dream come true. A mecca of sun-drenched beaches, picturesque landscapes, and an easygoing way of life, it's no wonder that the Algarve has captured the hearts of numerous expats, including some renowned celebrities.
Whichever region you choose, Portugal embraces you with a wealth of captivating experiences, making it an irresistible destination for those seeking a place to call home.
5- Quality of Education
Portugal offers families the benefit of an excellent education system, and there are a variety of choices for schools and universities in Portugal. The education system in Portugal is well-known for its high quality, and Portuguese universities are internationally recognized, with many international students choosing to study in Portugal. As Portugal is a member of the European Union (EU), it is also easy for graduates to work in any EU country.
Read more about the education system in Portugal.
Portuguese universities are known for having excellent track records and reputations. The prestigious Universidade NOVA de Lisboa, for example, is in the QS ranking of the world's top 50 universities under 50 years old. Six more universities are in the QS rankings 2023 of Top Global Universities.
Portugal offers free education for its citizens, while legal residents, including Golden Visa residents, can enroll their children in Portuguese schools, too.
The higher education system in Portugal applies the standards of the European Bologna System, and it's considered one of the most affordable higher education systems in the European Union. University courses are taught in both Portuguese and English languages in most universities. Read more about the universities in Portugal.
International schools in Portugal
Portugal also boasts a variety of international schools. Portugal takes pride in being home to 51 international schools spread across seven vibrant cities. The majority of these educational institutions are concentrated in the Greater Lisbon area, Porto, and the picturesque Algarve region. For parents seeking the best educational opportunities for their children's future, choosing a school in a foreign country can be a daunting task. However, Portugal's education system brings good news, as it maintains a high standard, offering a multitude of reputable international schools to select from.
In these international schools, the quality of education is exceptional, often holding accreditations from esteemed international organizations. Emphasizing a multicultural environment, they create a platform for students to interact with peers from diverse backgrounds, nurturing openness, empathy, and respect for various cultures. The focus is typically on multilingual education, a holistic curriculum, and academic excellence.
Beyond academics, these schools provide a rich array of extracurricular activities and programs that foster the development of children's skills, talents, and interests. Moreover, many of these schools follow globally recognized curricula such as the International Baccalaureate (IB) or the British curriculum, designed to cultivate critical and independent thinking, creativity, and problem-solving abilities – vital skills for success in the 21st century.
See: International Schools in Portugal: Unlocking World-Class Education.
6- Quality healthcare
According to Global Health Expenditure 2022, Portugal spends about 9.53 percent of its GDP on annum healthcare.
Public hospitals in Portugal offer free medical care for both citizens and residents of the country. Private clinics, however, offer medical care with fees, where you will get an appointment faster than the public ones, and very high-quality services.
Private healthcare options in Portugal are also excellent. You'll find a variety of health insurance policies in Portugal that can tailor packages to your circumstances, offering a variety of coverage and prices. Health insurance coverage in Portugal tends to be much cheaper than in other countries in Western Europe. Note that almost all healthcare professionals in the private system in Portugal speak English.
7- An attractive tax system
The Portuguese government has structured Portugal's tax policy to position the country as an exceptionally attractive destination for expats, drawing in a diverse range of investors, self-employed professionals, and other individuals.
For expats residing in Portugal, the Non-Habitual Residency (NHR) tax system becomes available after 183 days of residency. This scheme presents a multitude of tax benefits over a 10-year period. Notably, it offers a special personal income tax treatment, allowing recipients to enjoy tax exemption on nearly all foreign source income.
Additionally, for specific professions and self-employment, there is a favorable 20 percent flat rate on Portuguese source incomes, a stark contrast to the standard Portuguese income tax rates, which can result in you having to pay taxes reaching up to 48 percent.
Moreover, the NHR tax regime encompasses exemptions for gifts and inheritances to direct family members, eliminates wealth tax obligations, and permits the free remittance of funds to Portugal.
8- English is widely spoken
Although the official language in Portugal is the Portuguese language, you can usually find someone who speaks English everywhere you go.
Around a third of Portuguese people speak English, especially in major cities and tourist regions such as Lisbon and Porto. According to the new EF English Proficiency Index (EF EPI), which takes into account 100 countries and regions around the world, Portugal has the seventh-highest English proficiency among non-native speakers in the world.
9- The real estate market is booming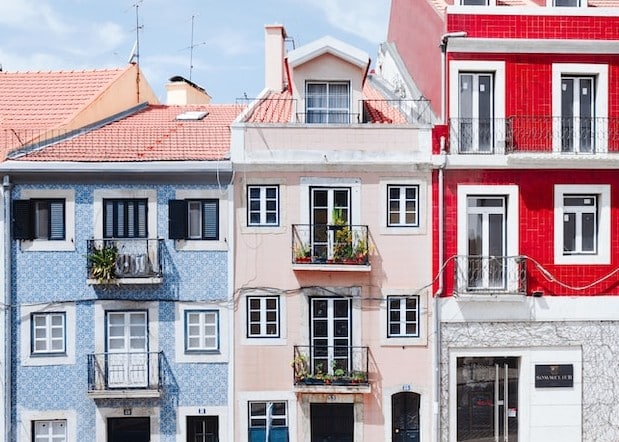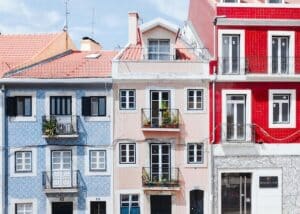 When contemplating a move to a different country, a vital question to consider is, "Can I own property as a foreigner?" In Portugal, the resounding answer is "Yes."
Portugal boasts a thriving and budget-friendly real estate market, offering a plethora of appealing properties. Whether you desire a modern apartment in the heart of Lisbon, a charmingly renovated countryside barn, or a serene villa by the sparkling beach, you'll find abundant options to cater to your preferences. Moreover, property prices in Portugal remain steady with minimal market fluctuations, ensuring stability in your investment.
For further information, please read our guide on how to buy property in Portugal.
10- Several immigration schemes offer residency in Portugal
Portugal has built a reputation for welcoming expats with open arms, as evidenced by its numerous immigration schemes.
The immigration procedures are relatively straightforward, making moving to Portugal and obtaining a residency visa a hassle-free experience. Some of the most popular immigration options for expats seeking to live in Portugal are the Portugal Golden Visa program, the D8 (Digital Nomad) Visa, and the D7 visa.
11- A large expat community
In recent years, Portugal has emerged as a favored destination for expats and now boasts a diverse community of people from various nationalities calling the country their home. As a result, wherever you choose to reside, you are likely to encounter someone from your own nationality who speaks your language or find yourself amidst a community of internationals. However, the most prominent expat communities can be found in the regions of Algarve, Lisbon, and Porto.
A significant portion of these expatriates consists of retirees seeking to savor their golden years in Portugal's serene and sun-kissed environment. Additionally, there is a growing number of digital nomads who have the flexibility to work remotely and take advantage of the country's thriving startup scene. Moreover, Portugal has also attracted many young families who have relocated in pursuit of a higher quality of life for their children.
12 – Excellent food
Living in Portugal offers a delightful advantage for food enthusiasts. Portuguese cuisine is renowned for its rich flavors, fresh ingredients, and unique culinary traditions, making it a truly delightful experience for the palate.
One of the highlights of Portuguese life is the array of traditional Portuguese restaurants scattered across the country. These establishments serve up authentic and mouthwatering dishes that showcase the country's cultural heritage and culinary prowess. From hearty stews and fresh seafood to delectable pastries and fine wines, every meal in Portugal is a feast for the senses.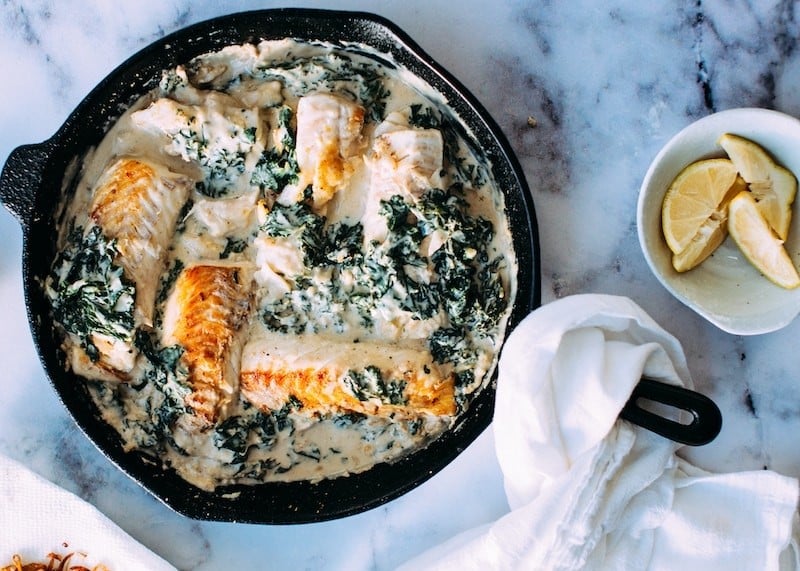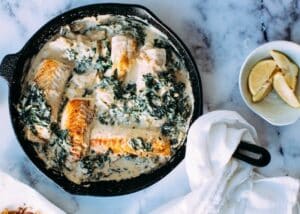 As one of the Mediterranean countries, Portugal embraces the essence of the Mediterranean diet, which is known for its health benefits. The cuisine emphasizes the use of fresh vegetables, fish, and, of course, olive oil. Olive oil holds a special place in Portuguese cooking, enhancing the flavors of numerous dishes and contributing to the country's reputation for healthy and delectable meals.
Southern Portugal, particularly the Algarve region, is a haven for food lovers, boasting a diverse range of traditional and innovative restaurants. Here, you can relish the best of both worlds – authentic Portuguese dishes and international culinary influences. The region's proximity to the sea ensures that the freshest seafood graces your plate, creating an unforgettable dining experience.
Whether you savor a leisurely meal at a quaint village restaurant or indulge in the bustling food scene of cosmopolitan cities, Portugal's culinary landscape offers a wealth of options to tantalize your taste buds. Living in Portugal means embracing a food culture that is deeply rooted in tradition and culinary excellence, providing a gastronomic journey like no other.
13 – Beautiful Scenery
Portugal is praised around the world for its breathtaking scenery. The country features a diverse range of landscapes, from its picturesque countryside to well-preserved historic cities brimming with century-old attractions. 
Beautiful beaches also add to the country's allure and provide plenty of opportunities for both relaxation and outdoor activities.
Disadvantages of living in Portugal (Cons)
Just like in any country around the world, living in Portugal comes with its own set of pros and cons. While we've highlighted the advantages above, it's important to acknowledge that there are also some disadvantages that some people living in Portugal may encounter. These complaints often revolve around at least one of the following points.
1- You need to learn the Portuguese language
As an expat living in Portugal, you'll likely manage your way around with English in the streets and tourist areas, but when it comes to governmental offices, the primary language spoken is generally Portuguese.
It's essential to be aware that most officials in governmental offices primarily communicate in Portuguese and may not be familiar with the English language. Consequently, getting your tasks done in such settings might become a bit challenging if you don't have someone accompanying you who can speak Portuguese.
Plus, if moving to Portugal as an expat, you'll find that learning Portuguese can help you integrate into the community, make friends, and build meaningful relationships with locals
Note that you begin to learn Portuguese by downloading a language app, following a YouTube channel specializing in European Portuguese, or attending lessons in Portugal.
2- You always need to have some cash in your pocket
Yes, even in 2023, there are still some places in Portugal that do not accept bank cards.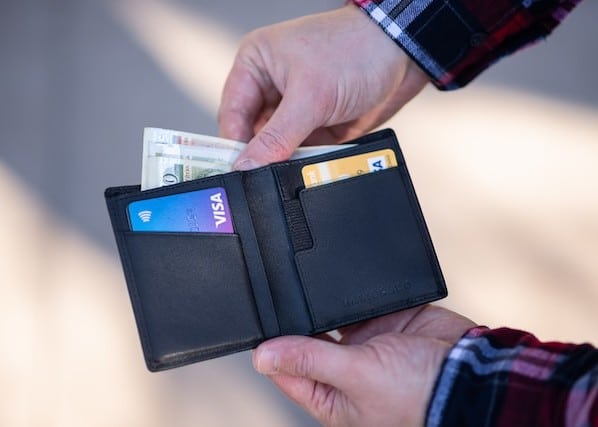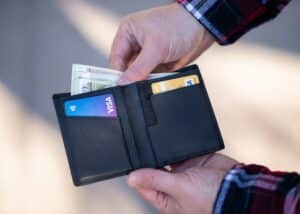 In Portugal, bank cards are issued under the Multibanco system, while acceptance of Visa and MasterCard may not be widespread in all establishments. However, there is the option of "MB way," which allows you to make payments using your phone number. This pioneering and highly convenient method was one of the first of its kind when introduced.
It's important to note that you should check the payment options available at the places you visit. While some places may accept both cash and bank cards, others may operate on a cash-only basis. You can easily identify such places by signs on their doors, indicating "payment in cash only" or displaying messages like "Não temos Multibanco" (We don't have Multibanco) or "Multibanco fora de serviço" (Multibanco out of service). Being aware of these payment methods will help you plan accordingly during your time in Portugal.
3- The labor market compared to other European countries
As compared to other European countries, Portuguese salaries are considerably lower. The average salary in Portugal is relatively low.
However, the truth is there are an increasing number of international companies moving to Portugal, offering improved salaries, especially in major cities like Lisbon and Porto, and offering exciting job opportunities. Check out our Global Citizen Solution careers page.
4- Bureaucracy and pace of life
Bureaucracy is one of the main concerns for foreigners and even the Portuguese people themselves. Everyone agrees that one of the biggest cons of living in Portugal is the bureaucracy. Most things in Portugal can take quite a bit of time, and paperwork is also pretty slow.
It may take months to apply for a driving license or get it issued. And even the process of making an appointment before going to the office itself takes time.
So, if you're moving to Portugal soon, keep in mind that the pace of life in Portugal, like most countries in Southern Europe, is quite relaxed. This can be both a good thing and a bad thing, so be prepared. The country's culture includes taking lunchtime off, and almost all the shops are closed on Sunday.
5- Cold and non-private houses
In Portugal, don't expect to find a radiator in your house like in some other European countries. You will need to buy yourself a heater to stay warm because the walls store most of the humidity all day, and it can get really cold at night.
Another notable drawback of houses in Portugal is the potential lack of privacy. Due to the construction style prevalent in many Portuguese houses, it is not uncommon to experience thin walls, which can result in hearing neighbors' activities. This aspect can be quite bothersome for individuals accustomed to more quiet surroundings.
However, for those familiar with living in noisier environments, this might not pose as significant of an issue. If you're accustomed to bustling and lively surroundings, the ambient noise may not be as much of a concern for you. Nevertheless, for those seeking a more tranquil and secluded living experience, it's essential to be mindful of this aspect when considering housing options in Portugal.
Side-by-side comparison of the pros and cons of living in Portugal
| | |
| --- | --- |
| Pros of Living in Portugal | Cons of Living in Portugal |
| | Knowing Portuguese is important |
| Affordable cost of living | Several places only accept cash |
| Safety and high quality of life | |
| Diversity & large expat community | |
| Excellent educational system | |
| | No central heating in the houses |
| | |
| | |
| Thriving real estate market | |
| Attractive immigration schemes | |
| | |
How to move to Portugal?
Some of the most popular immigration schemes available to non-EU citizens looking to move to Portugal are the Portugal Golden Visa and the D7 Visa. The former offers Portuguese residency to applicants and their families in exchange for economic investment, while the latter grants Portuguese residency to applicants, providing that they can support themselves financially during their stay in Portugal.
After living in Portugal for five years, you'll be able to apply for Portuguese citizenship. This is much faster than in several other European countries.
Some useful links:
Why Work with Us on Your Residence Visa Application
Operating from the heart of Portugal with a diverse international team in Lisbon, Porto, and the Algarve, we offer unparalleled assistance in your journey to secure a Portugal residence permit.
Our dedicated team, comprised of knowledgeable case executives, experienced immigration lawyers, and proficient investment specialists, brings over five decades of combined experience to every case. Our success rate in applications is a testament to our skill and diligence, offering reassurance to applicants on their residency journey.
We take pride in our global reach, having facilitated residency for clients from over 35 different countries. Our proactive onboarding team will conduct a thorough analysis of your situation and will identify the best strategies for setting up your bank account or obtaining your NIF issuance even before your arrival in Portugal.
Contact us today to set up a free consultation with one of our immigration experts to start your residence visa journey.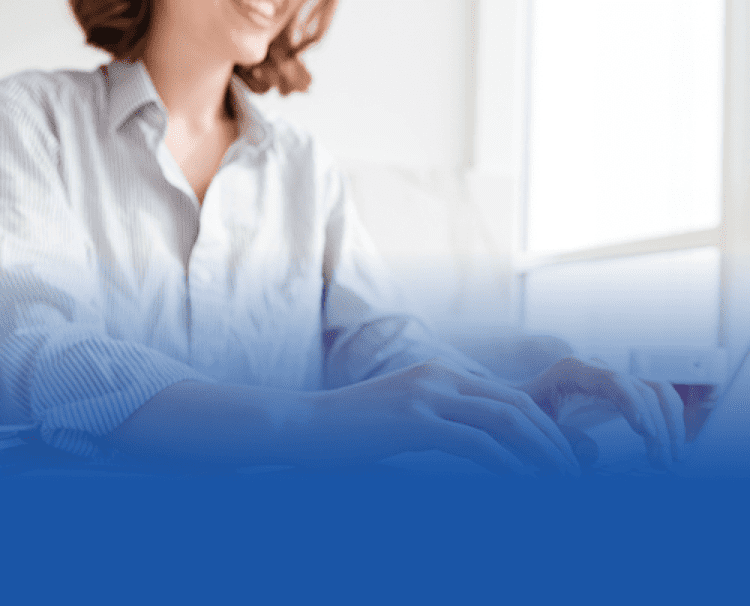 Frequently asked questions about living in Portugal
Is it better to live in Spain or Portugal?
With the fact that Portugal is smaller in population and area, it offers more advantages to expats, compared to Spain. Many factors including affordable living, ease of residency requirements, access to social activities, and a pleasant climate throughout the year make Portugal a perfect option to live in. In addition, Portugal is listed as one of the top countries when it comes to friendliness.
How much money do you need to live comfortably in Portugal?
Portugal scores relatively low on OECD better life indicators, especially when it comes to income and education. However, water and air quality score higher than the OECD average.
The cost of living in Lisbon for students or a single person is said to be around €533.91 without rent, while the same estimated monthly costs for a family of 4 are €1,872. Keep in mind that wherever you choose to live in Portugal, housing costs will take up a large portion of your budget when you consider other expenses such as rent or a mortgage, gas, electricity, water, and other household costs.
Is it worth moving to Portugal?
It's totally worth moving to live in Portugal, where you will find the beautiful climate, an affordable cost of living, high-quality life standards in education and healthcare, outstanding diversity, a very safe life with a low crime rate, and an attractive tax scheme for expats.
Is Portugal friendly to foreigners?
Portugal is always welcoming foreigners with open arms, and the Portuguese people are very friendly. Most of the Portuguese locals know how to express themselves in English, which will make it easier for you to communicate everywhere. According to InterNations Expats Insider, Portugal ranks top of all European countries when it comes to friendliness.
What are the downsides of living in Portugal?
Living in Portugal has many advantages, but as with anywhere in the world, there are disadvantages too. The main disadvantage of living in Portugal for you as a foreigner is the fact that you will need to learn some Portuguese to deal with people in the governmental offices since Portuguese is generally spoken by almost all of them.
You will also have to have some cash in your pocket because some places don't accept Visa or MasterCard. Unlike most European countries, Portuguese houses lack heating systems in winter, and you will need to adapt to the non-isolated walls.
What are the dangers of living in Portugal?
You don't need to worry about any dangers while living in Portugal. Portugal is the third safest country in the world and ranks 4th in the global ranking for the most peaceful countries in the whole world.
The locals are very kind, friendly, and helpful. You will enjoy a peaceful life in Portugal. However, in the larger cities, be on your guard against petty crimes, such as pickpocketing, which can be a problem in any tourist destination.
What is the downside of retiring to Portugal?
Some cons of retiring in Portugal include the slow pace of life, which doesn't suit everyone, bureaucracy and long waiting times, the need to carry cash, no central heating, and relatively low salaries compared to other European countries.
Are there any specific cultural customs or etiquette to be aware of in Portugal?
Yes, there are certain cultural customs and etiquette to be aware of in Portugal, especially for many expats who may come from different cultural backgrounds.
Respect for Personal Space: Portuguese people value personal space and tend to stand at a comfortable distance during conversations. Avoid standing too close, as this may be perceived as intrusive.
Greeting Etiquette: Handshakes are common when meeting someone for the first time. Men may greet each other with a handshake or a hug if they are close friends. Women often greet each other with a kiss on each cheek.
Punctuality: Punctuality is appreciated in Portugal, especially for business meetings and formal events. Arriving a few minutes early is considered polite.
Table Manners: When dining, it is customary to wait for the host to begin eating before you start. Keep your hands visible on the table, and avoid resting your elbows while eating
Language: While English is widely spoken in tourist areas and among younger generations, learning a few basic Portuguese phrases shows respect and is appreciated by Portuguese residents
Tipping: Tipping is not obligatory, but it is a common practice in restaurants and cafes. Rounding up the bill or leaving a 5-10 percent tip is customary
Casual Dress: In more relaxed settings, casual dress is generally acceptable. However, for formal occasions or business meetings, dressing smartly is appropriate.
British Expats: In areas with a significant British expat community, some cultural customs may blend, but it's still essential to respect and adapt to Portuguese traditions
Cultural Differences in Other Cities: While many customs are consistent across Portugal, it's worth noting that some regional variations exist in other cities and rural areas.
Embrace Local Traditions: Embracing and appreciating Portuguese customs can help foster positive interactions and build meaningful connections with locals.
By being mindful of these cultural customs and showing respect for local traditions, expats can enhance their experience living in Portugal and foster a harmonious relationship with both the Portuguese residents and other expats in the country.
Why do expats leave Portugal?
Expats choose to leave Portugal for various reasons. Common reasons include cultural adjustments, rising living costs, and over-tourism.
Will Portugal tax my US pension?
If you're under the Non-Habitual Resident regime, public pensions will be taxed in Portugal only at 10%.
What's like to live in Portugal?
Overall, living in Portugal provides a high quality of life, with a pleasant climate, beautiful landscapes, and a rich cultural scene. It's a popular choice for retirees, expatriates, and anyone seeking a relaxed and enjoyable lifestyle.
More About living in Portugal