Against the backdrop of the beautiful Venezuelan coast in the southern Caribbean sea and the Dutch Caribbean area lies the beautiful island country of Curaçao. A part of the Kingdom of the Netherlands, Curaçao has a rich historical background, stunning natural wonders, beautiful coastline and a warm and welcoming population. English, Spanish, Dutch and Papiamentu are widely spoken in the island. Certain communities in the island also speak French and Portuguese. An opportunity to access an amazing lifestyle coupled with various economic opportunities makes Curaçao a favourite spot among foreign investors. As the Curacao Citizenship by Investment is not a direct investment program, applicants need to obtain a residence permit first.
The Curaçao investor permit program allows international investors to obtain residence permits in the country. Once applicants complete five years, they are also eligible to apply for Dutch citizenship. Since the Netherlands is a part of the European Union, applicants with a Dutch citizenship can live, work and study in any European Union member country. 
Curaçao Citizenship by Investment Program
The Government of Curaçao established the Investor Permit Program back in 2014 with the objective to offer financially affluent individuals the opportunity to acquire a residence permit in the country in exchange of an economic investment. After five years, individuals with residence permits can also apply for Dutch citizenship through the Curaçao Citizenship by Investment Program.
Requirements for a residence permit
-Individuals need to have enough financial resources  to invest and  support themselves as residents of the country.
-Individuals should not have any criminal record in the past and possess satisfactory conduct.
-Applicants should have a private health insurance policy.
-Individuals should take a keen interest in knowing Curaçao.
-Applicants should ensure that the qualifying investment made in Curaçao is legitimate and beneficial to the country.
Investment requirements for investment in Curaçao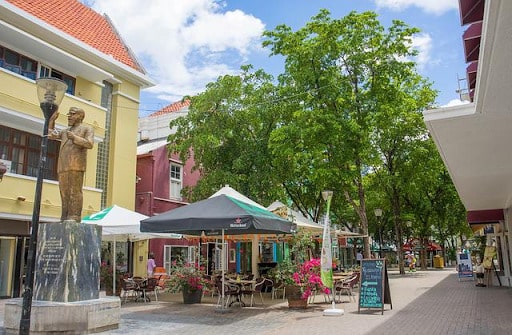 There are three investment options open to you:
Investment in real estate projects – An individual can purchase a local permit and obtain residency through the Curaçao Investor Permit Program.

Investment in a business venture – Applicants for the residence permit program can invest in shares in a locally operating company. The company should have a local financial administration and a minimum of one local director, in order to be considered as a locally run business.

Acquiring securities-Individuals can invest in an organization that is listed on the Dutch Caribbean Securities Exchange (DCSX). The company issuing the security can be either a local company or a foreign organization.
Applicants must note that the validity of the residence permit depends on the investment options that have been availed. However, the residence permit can be renewed if the circumstances of the investor remain the same.
For a minimum investment of at least $280,000, an individual can obtain a residence permit valid for three years. The permit will also be renewable

For a minimum investment of $425,000, an individual can obtain a residence permit in the country for a period of five years. In this case also, the permit will be renewable.

If an individual invests a minimum of $850,000, he/she can also obtain an indefinite residence permit. In this case, the person can obtain a residence permit for an indefinite amount of time.
Benefits of living in Curaçao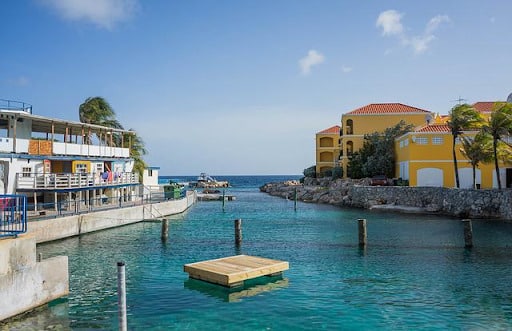 -You have the opportunity to enjoy the amazing Caribbean island life
-You can obtain the European Union passport in five years
-Your entire family members will be eligible for Dutch citizenship, helping ensure family security and opening an array of opportunities
-Valuable investment opportunities
-You enjoy outstanding trade relationships with other entities
-Once you obtain Netherland citizenship, you will have access to  visa free travel to more than 174 countries
To know more about the Curaçao Residence Permit Program, you can check out our article: Curaçao Investor Permit Program – The Ultimate Guide By Experts | GCS
Documents required for a residence permit in Curaçao
To acquire a temporary residence permit in Curaçao, you need to produce the following documents.
-Your source of income or funds
-You need to have proof of private health insurance 
-Proof of decent behavior
-A copy of your birth certificate
-Copy of your valid passport
-Proof of residence address – like a copy of a utility bill with the same address
-Bank statement from a local bank of the country that verifies that you have made an investment of at least $280,000
-Reference letter from your bank that proves your steady relationship with the bank and your reputation as a foreign investor
Application process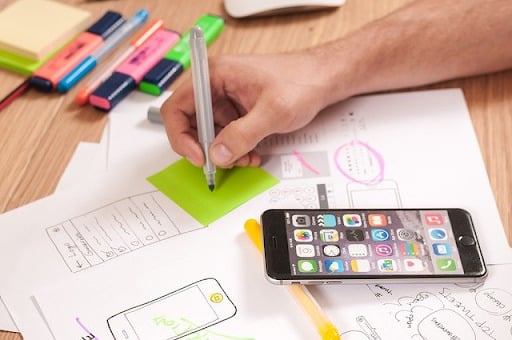 Determine the amount that you want to invest in the country and proceed with the necessary paperwork

File your application for a residence permit

Get your residence permit 

Renew subsequent permits

Obtain Dutch passport after five years
Why should you consider Citizenship by Investment?
-Citizenship by Investment programs fast-track your citizenship process in comparison to the traditional route.
-Beneficial for your tax planning.
-When you have a second citizenship, you have a back plan/insurance.
-With a second valid passport, you have greater visa free access
-Your entire family is eligible for citizenship and the second passport gives them financial security.
-You have access to excellent business opportunities and will be eligible for dynamic investment options
-The application process for a second passport is usually fairly simple and easy
-You have the opportunity to move and reside to a different country
-After you invest, you can also get a part of your investment in return
Key points to assess before investing
-Before you apply for a second passport, you should always consider these important pointers mentioned below:
-Do you have sufficient financial resources to invest in a second citizenship?
-Before applying, make sure that you are eligible to apply for that citizenship. There are many countries that blacklist citizens from certain nationalities to apply for their citizenship by investment programs.
-Determine first if you want citizenship or residence permits. In other words, what is your ultimate goal of securing citizenship?
-Identify whether your current nationality allows for dual citizenship, or else you need to be willing to give up your current citizenship to acquire a new citizenship.
For more information on citizenship by investment, read our article: Citizenship By Investment Programs
Frequently Asked Questions
How can I become a citizen of Curaçao?
A part of the Dutch kingdom, the beautiful country of Curaçao has an attractive investors permit program through which high net worth investors can obtain residence permits in the country. After five years, they can apply for Dutch citizenship.
Can US citizens reside in Curaçao?
US citizens can stay in Curaçao for a period of six months without any permits. If they want to stay longer, they need to apply for a work permit or residence permit.
What is the qualifying investment for Dutch Golden Visa?
Foreign investors need to do a minimum investment of $280,000 to qualify for the Investor Permit program.
What are the documents needed by EU citizens to stay in Curaçao ?

To stay in Curaçao, EU citizens should provide a valid passport. A visa is not required if EU citizens plan to stay in Curaçao for three months or less.
[post_subscription]