With a booming economy, a favorable business environment, and a young, dynamic and educated workforce, Malta has positioned itself as one of the most economically successful European countries over the last few decades. Anyone looking to invest in Malta gets to enjoy its safe and stable political climate, a high return on investment due to a thriving real estate market and tourism sector, and possibly even benefit from the appealing incentives of the nation's investor immigration programs.
Why Invest in Malta
There are plenty of benefits that come out of placing an investment in Malta, especially for those who are particularly interested in gaining a second citizenship, or more specifically a European citizenship that enables them to travel, work or live across the European region. These benefits encapsulate a plethora of advantages that are both subjective and objective in their nature and own right, whether regarding the country's climate, standard of living, access to free healthcare or otherwise. The main benefits for all foreign investors in the nation can be summed by the following: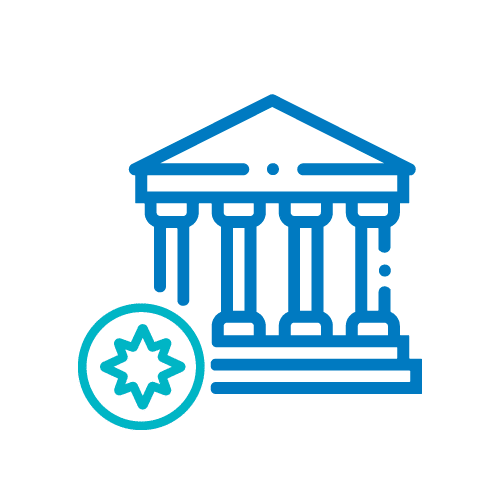 Safe and stable country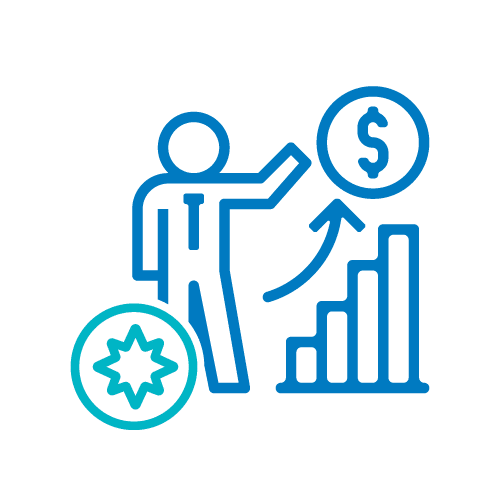 Booming economy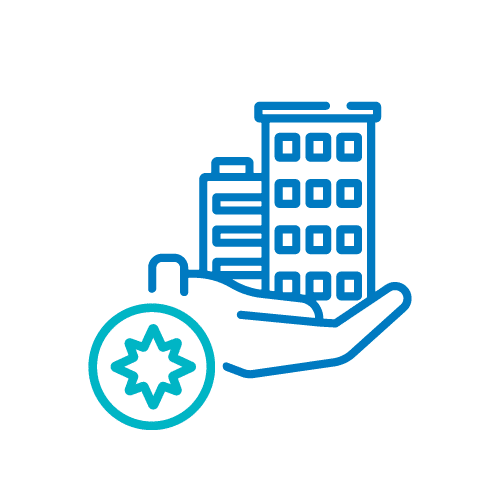 Efficient infrastructures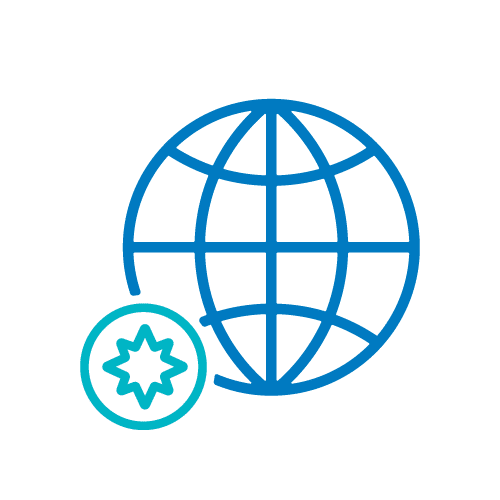 Get Malta passport and citizenship in one to three years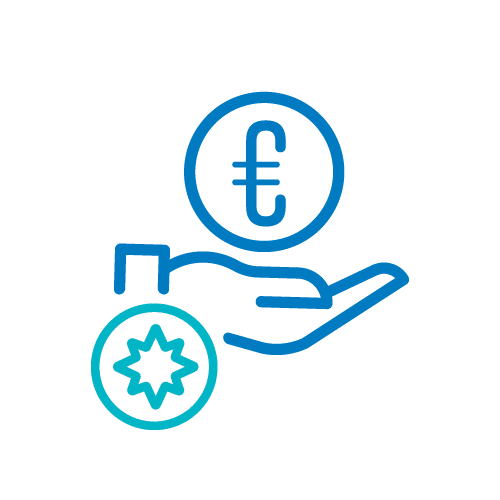 Fantastic investment opportunities
Regulation of Investments in Malta
The new policy for the Malta Citizenship by Investment program, also known as the Malta Citizenship by Naturalization for Exceptional Services by Direct Investment (CES) and more accurately as the Maltese Citizenship Act Granting of Citizenship for Exceptional Services Regulations, allows outstanding non-EU, non-EEA, and non-Swiss investors and their immediate family members to obtain Maltese citizenship in exchange for a qualifying investment in the country's economy. The citizenship program is regulated by the Maltese Citizenship Act (CAP.188) LN437 of 2020 and provides successful applicants with a Maltese passport in 12 to 36 months, depending on their investment sum.
Malta Citizenship by Naturalization Program: A Brief Overview
Since its launch at the end of 2020 as an act to replace the previous Individual Investor Program – also known as the Malta Investor Visa –, the Maltese Citizenship by Naturalization (CES) program has proved itself a very successful scheme. While the program does not provide a direct route to citizenship by investment, it qualifies deserving investors and their immediate family members for citizenship in Malta in exchange for a substantial investment comprising three main investments – a direct, non-refundable government contribution, a property investment, and a philanthropic donation.
Qualified applicants to this Malta residency and citizenship program go through a strict due diligence process, including detailed background checks that ensure they meet the program's requirements in adherence with Maltese government regulations. This ensures only the highest-quality candidates are selected for citizenship consideration, as there are plenty of annual applications being submitted to the program. However, as there are no more than 400 applicants being accepted each year by the Community Malta Agency, qualifying for the program can prove itself a challenging task for anyone. Therefore, it is of utmost importance to hire a licensed agent to assist you in your application to ensure you have everything covered to secure your rightful eligibility.
Once the application process is kicked-off, successful individuals obtain their Maltese citizenship status in 12 to 36 months after submitting their applications, depending on their investment sum, provided they maintain their investment for five years. After becoming Maltese citizens by naturalization, applicants receive a Malta passport, which provides them with multiple benefits, including visa-free travel to 170 countries worldwide according to the Global Passport Index for Malta. They are then also granted unlimited access to European countries, with the right to live, work, and study there as well.
It is good to note, however, that the Community Malta Agency will continue to perform regular checks on your investment and behavior as a naturalized citizen for five years after your receive your new citizenship to ensure that no regulations have been broken. Else, they have the power to revoke your citizenship with rightful authoritative power.
Investment Requirements for the CES Program
In order to apply for citizenship by naturalization, Malta requires that qualifying individuals make an exceptional, non-refundable and direct contribution to the government's National Development and Social Fund worth at least €600,000 or €750,000, depending on the residence period selected – which is either 12 or 36 months. Should the main applicant include any eligible family members in their application, then they must pay €50,000 per additional dependent.
The investment requirements for the program also demand that the main applicant either invests €700,000 in immovable property, or enter into a rental agreement with a minimum value of €16,000 per annum. Both of those investment options have to be maintained for a minimum period of five years in order for applicants to qualify for citizenship.
Additionally, the main applicant must place a compulsory donation of €10,000 to a registered philanthropic, cultural, sport, scientific, animal welfare, or artistic non-governmental approved organization or society. Keep in mind that there are additional administrative fees and diligence fees to take into account.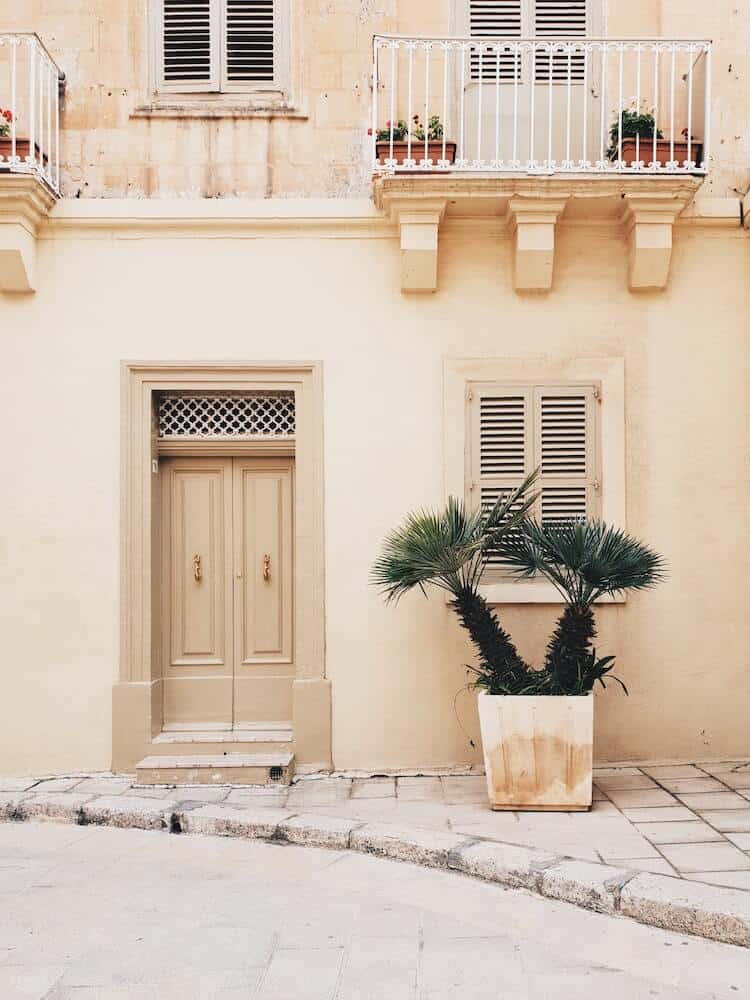 Residency Requirements for the CES Program in Malta
Before applications for residency or citizenship are processed by the Community Malta Agency, individuals and their family members must first provide adequate proof that they have:
Not been previously denied a visa to a country that is in a visa waiver agreement with Malta
Not been deemed a national security risk or a reputation risk to the nation
Not been under a criminal investigation
Not held the following nationalities or been a non-national but resided, conducted business, or had significant ties or connections to the following countries: the Islamic Republic of Afghanistan, the Islamic Republic of Iran, and North Korea
Not been a citizen from a country that's on the US travel ban list
Once they have been proven their eligibility and are successful in their selection, their applications for citizenship get processed. During that time, all applicants will have to adhere to the residency requirements stipulated by the program, which demand that they hold Maltese residency for a period no less than three years if their investment sum is €600,000, and no less than a year if the sum is €750,000. In order to gain their permanent residence permit, they will have to submit an application for residency to the Community Malta Agency with the help of their licensed agent.
Opportunities to Invest in Malta
Purchasing residential or commercial property in Malta can only yield positive results for any investor, whether they're applying for citizenship via Malta's investment immigration program, are looking to diversify their portfolios and mitigate their risks and volatility, or are merely interested in owning and renting out a holiday home on a captivating island by the Mediterranean sea.
Opportunities for investments in Malta are plenty, and while there are four main sectors in which anyone can purchase a property in Malta – real estate, fin-tech, tourism, and maritime –, the main benefits to placing an investment in Maltese property are the same:
Access to top-performing markets with consistent capital growth
Access to a vast property market accommodating all your needs
Acquiring the Maltese passport after one to three years of purchasing a property
Right to live, work, and study in a stable and secure country
Access to excellent living standards
Access to the European Union at large
Low taxation rates and exemptions
The Real Estate Sector
The Maltese residential real estate market has been growing exponentially in the last few years, providing investors with fantastic opportunities that yield high returns as the country's economic and tourism sectors continue to be on the rise. Whether you are looking to settle in Malta or own a rental property, housing options are plenty across the nation. Individuals have the option to choose from terraced houses, apartments, bungalows, villas, farmhouses, and much more.
Depending on your personal preferences and investment objectives, you may want to get an estimate of Maltese real estate prices per property type:
€204,707 for a 1-bedroom studio
€400,000+ for a 3-bedroom apartment
€723,000 for a 3-bedroom duplex
€1.5 million for a 4-bedroom villa
Once you start considering the Maltese real estate market and the cost of living in Malta, you might begin your search for a Malta real estate guide as you wonder where a prime location would be. Although an optimal location largely depends on your lifestyle preferences and investment objectives, there are a few great cities to look into:
Sliema, St. Julian's, and Gzira for those who seek a range of restaurants, nightlife activities, shopping centers, and stunning seaside lookout points.
Valletta and Mdina for those who seek beautiful architecture, a rich culture, and a more fast-paced lifestyle.
Zebbug, Rabat, or Gozo for those interested in a more laidback, country-style life where they can escape from the city noise and relax in a traditional village atmosphere.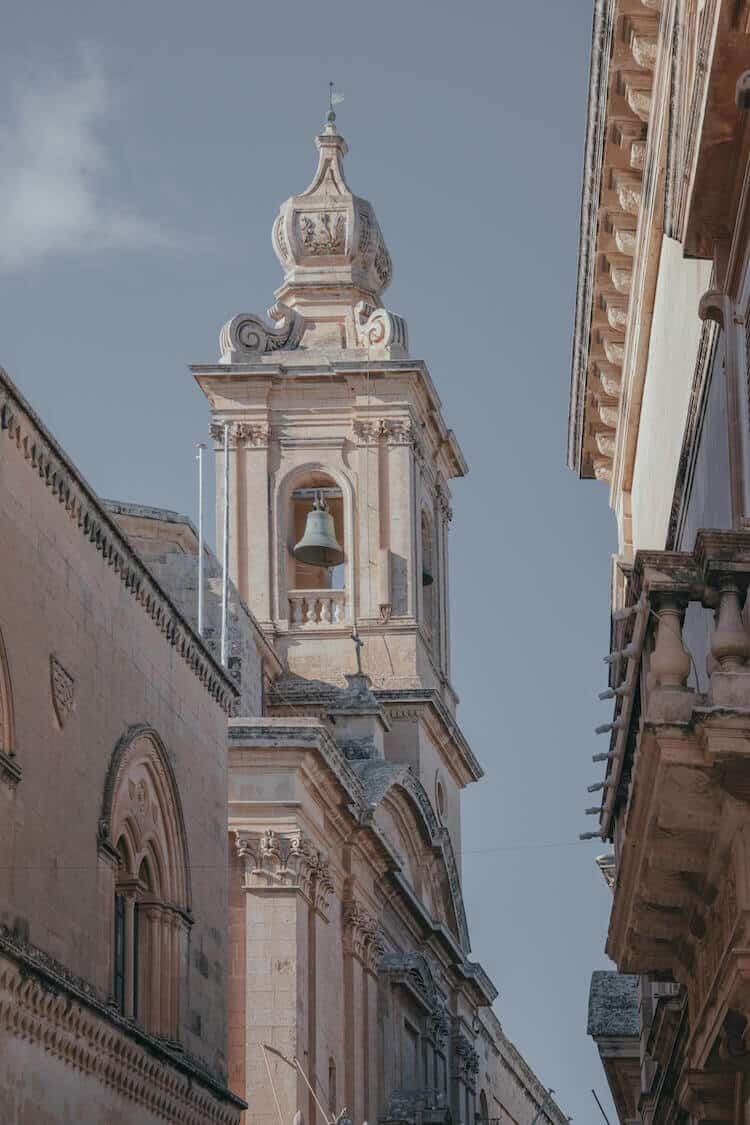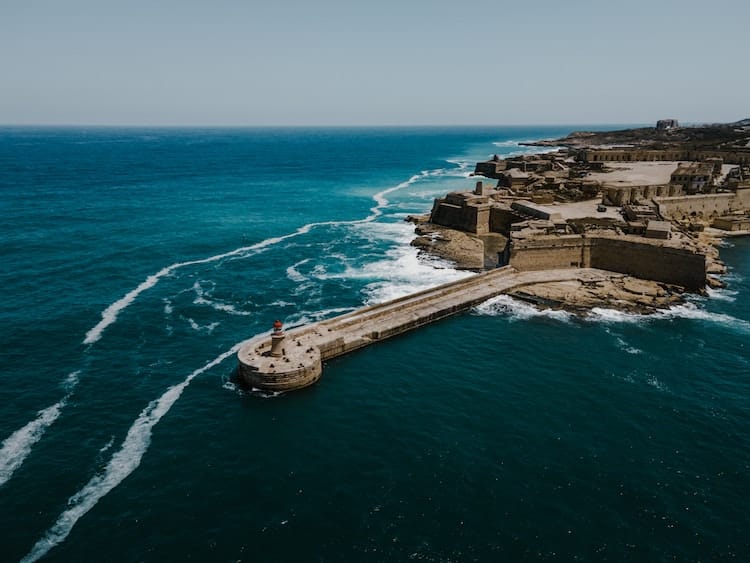 The Fin-tech Sector
Malta has built a solid reputation for itself as a fin-tech leader over the years, and has reinforced its global positioning by hosting multiple fin-tech summits and international events over the past decade. The island nation is actually one of the first countries to adopt several legal frameworks supporting blockchain, virtual currency and innovation, and has even become recognized as the world's largest iGaming hub.
The Maltese government welcomes investors into the fin-tech sector by providing successful regulations and expertise in the field, making it a fantastic place to relocate or expand any organization interested in pursuing growth. The country provides financial software entrepreneurs and leaders with an outstanding opportunity to be positioned in one of Europe's, and the world's, fastest growing finance centers. To this end, it has consolidated efficient fin-tech infrastructures to facilitate expansion and trade, linking together potential investors and contractors from all across the globe.
The Tourism Sector
A true gem of the Mediterranean and part of the European Union, Malta is one of the top tourism destinations in Europe and the world. Its rich history, diverse culture, incredibly warm weather, sunny shores and stunning beauty have attracted people from all across the globe.
The captivating island-nation offers tourists plenty of excitement as well as tranquility all across its land, whether in Gozo, Malta, or Comino. The main island of Malta is filled with animation, livelihood and thrilling activities, while its sister island Gozo is more preserved and peaceful. Comino, on the other hand, is mainly uninhabited, however it still has proven itself a popular destination for hikers, campers, and day-trippers.
Since 2018, the number of tourists in Malta have only increased, which means that there is no shortage of investment opportunities in the area. Investments in hotels, guesthouses, restaurants, bars, and tourism activities are especially lucrative for all investors.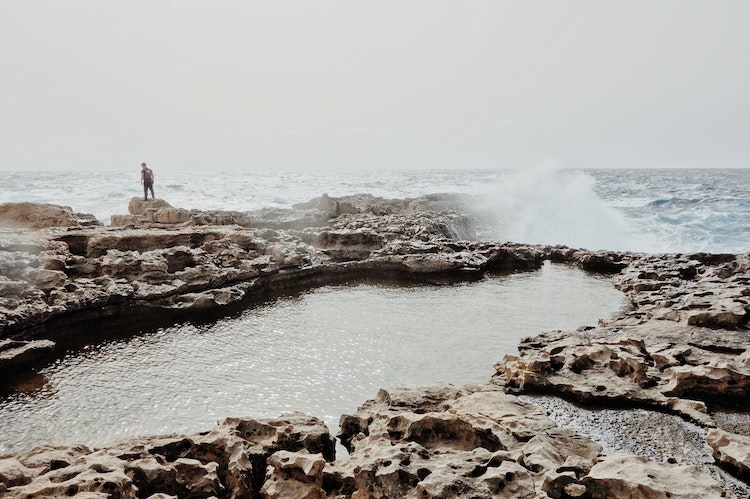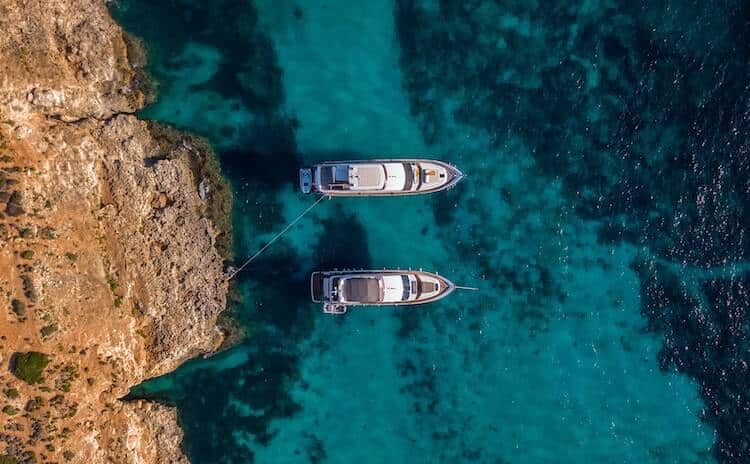 The Maritime Sector
Malta's maritime sector is central to its economy. In fact, the island-nation has the most expansive maritime registry in the entire European region, and the sixth largest worldwide. For many decades, if not even centuries, the country has managed to profit from its strategic location in the Mediterranean sea and thereby position itself as a prominent hub in the region.
With excellent maritime infrastructures and professional staff trained for international trade, Malta has become home to some of the most prestigious ports across the globe. By providing an extensive range of services to the industry, it has only reinforced its positioning as a strategic location between Europe, North Africa and the Middle East. The bustling success of its maritime sector only means that high returns are guaranteed for local and foreign investors alike.
Tax Exemptions for Expats Living and Working in Malta
Tax in Malta is not calculated by citizenship, rather by the individual's tax residence and the source of their income. Which in other words means that investors acquiring Maltese citizenship are not necessarily required to pay tax in the country, and may even benefit from double taxation treaties. However, they are still taxed on their investment projects in Malta.
Foreign assets and foreign income are charged at the source, meaning that as long as the income is not sourced within Malta or remitted to Malta, it should not be liable for taxation in the country. Moreover, Malta doesn't have an inheritance tax, estate duty tax, wealth taxes, municipal taxes, or property ownership tax.
All of these tax benefits, coupled with a permanent residence permit and access to the EU market, make the investor visa program an incredible route for foreign investors and high-net-worth-individuals to diversify their investment portfolios, with the added benefit of acquiring dual citizenship status in return.
Frequently Asked Questions About Investing in Malta
How much does Malta citizenship by investment cost?
While you cannot directly obtain Malta citizenship by investment, you can qualify for Maltese citizenship by naturalization. You must first make a series of economic contributions comprising a non-refundable contribution to the Malta National Development Fund worth at least €600,000; a qualifying investment worth at least €700,000 in immovable property, or enter into a rental agreement with a minimum value of €16,000 per annum and maintain it for five years; and a donation worth at least €10,000 to a government-approved fund, which must also be maintained for five years.
What are the best sectors to invest in Malta?
Some of the best sectors to invest in Malta are real estate, tourism, fintech and the maritime sector.
Is it worth making an investment in Malta real estate?
Malta's real estate market has been booming in the last years, especially with the increasing number of international expats. Whether you would like to buy a new home, own a rental property, or qualify for citizenship, placing an investment in Maltese real estate is very lucrative.
Can I get a Malta passport by investing in Malta?
You cannot buy a Malta passport, nor can you directly acquire Malta citizenship by investment. However, you can apply to the Malta Citizenship by Naturalization for Exceptional Services by Direct Investment (CES) scheme and qualify for Maltese citizenship by way of naturalization, provided you meet the program's investment and residency requirements.