If you ever thought about living in Malta, you've probably wondered what's the cost of living there, right?
Well, the good news for you is that we contacted some of our local partners and also expats who live in Malta. As a result, we've come upon with a full guide about the cost of living in Malta.
Keep reading to know how much you'll spend there.
Understanding the cost of living in Malta
Malta is a small island that manages to make the most of its location in the Mediterranean Sea. Not only do it's residents enjoy the glorious weather but the country also has many wonderful restaurants, exquisite culture, numerous historic sites and points of interest as well as endless breathtaking views.
From the bustling and energetic capital of Valletta to the more sedate pace of life lived on the island of Gozo, Malta has something to attract everybody.
This may sound expensive. However, you will be surprised to find that the cost of living in Malta is very affordable. It is partly because of the cost of living in Malta that people are increasingly choosing to relocate or retire to this little Mediterranean gem.
Renting and Buying Property
If you have never lived in Malta before it is advisable to rent before you buy. This will give you the opportunity to explore the country for your ideal location as well as experience life and the cost of living in Malta before fully committing.
Rent is often much cheaper in Malta than in other countries. This is especially the case if you choose to settle in an area away from the city center.
If you are interested in living or investing in Malta, it might be useful to see what we've written about Maltese Granting Of Citizenship For Exceptional Services.
Rent prices
In general, renting in Malta will give you a lot more for your money. While prices vary across the country, a fully furnished one-bedroom apartment in Valletta can be rented for as little as €952.
A similar property in London would set you back at least €1,810 and probably wouldn't be fully furnished.
While prices in London are far higher than in the rest of the United Kingdom on average rental prices in Malta are 5.04% cheaper than in the UK.
Compared to the United States rental prices in Malta are 34% cheaper.
Location affects price
Also, remember that location affects the price. A city center or beachside apartment will cost more than a place on the edge of the city or in a more rural setting.
While you get more for your money by choosing to live away from the tourist hot spots Malta's excellent transport links mean that you will not feel like you are missing out.
If you do decide to invest in your own place you will find that prices are slightly cheaper than in other parts of Europe. For example, a city center apartment in Malta will cost just over €2,208.
A similar apartment in the UK will cost, on average, over €2,649. If you want to further keep the cost of living in Malta down then opting to live in a modern apartment instead of an older building will keep maintenance low.
The cost of utilities
The price of utilities is also more affordable here which helps to keep the cost of living in Malta down. On average an 85m2 apartment in the UK will cost €150 euros and includes gas, electricity, and all your other services.
Over the same period, a similar-sized apartment in Malta will cost a little over €82 to run.
Communication Costs
While many areas of life in Malta are far more affordable mobile phones can be more expensive to run here. If you find the price of a contract too expensive then purchasing a mobile phone and using pay as you go is an affordable option.
Eating and Dining Out In Malta
The low cost of living in Malta is reflected in the affordability of eating out. In Manchester, the UK a three-course meal for two at a nice restaurant will cost upwards of €60. In Malta, you can enjoy the same experience for as little as €33.
Overall when it comes to dining out Malta may be slightly cheaper but there is no massive difference in cost. The difference instead comes in the quality of the food. A small coastal country Malta takes advantage of the fresh food on its doorstep meaning that it has some amazing restaurants to enjoy.
From geography to the country's economic outlook, read all about Malta.
Maltese Commuting Costs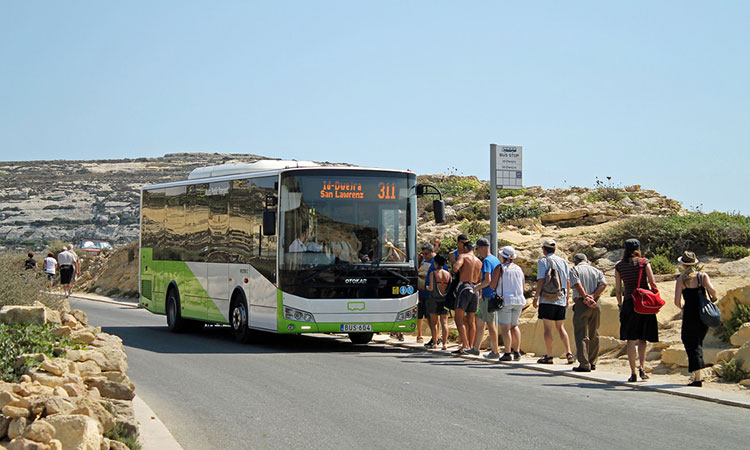 Malta is a small island with a reasonably priced and extensive transportation system that covers almost all of the country. As a result, many ex-pats find that they are able to live without a car. This will save you thousands every year on insurance, MOT, and general running costs and contributes to the low cost of living in Malta.
If you choose to travel on local transport a one-way ticket in Malta is about €1.5 euros. This is almost half the price of an equivalent journey in the UK.
A monthly pass, useful if you are commuting across the island every day, will set you back just over €25. Commuters in the UK will pay about €66 for a similar pass. If you are commuting in London the cost will be double this again.
Health Care In Malta
The quality of healthcare available in Malta is excellent and while you do have to pay medical insurance it is far more affordable than in other countries, particularly the United States.
If you are a Maltese citizen then healthcare is free at the point of access. Despite this many Maltese people still pay into private schemes as they offer a better range of options and security.
Many people are enrolled in private healthcare schemes operated by their employers. These will either give extended free health care or care at a significantly discounted price.
Free healthcare in Malta, for all?
If you are a EU citizen with a E121 form then health care is also free which, particularly for the elderly or ill, can help to keep the cost of living in Malta down.
Simply use the E121 form to get a Certificate of Entitlement. If you are just visiting Malta then a European Health Insurance Card will provide the same level of cover and is recommended.
Medicines prices
While the cost of living in Malta is generally lower than in other countries one area that is more expensive is the purchase of prescriptions and over the counter medicines. This is because the majority of items have to be imported.
The weekly shop in Malta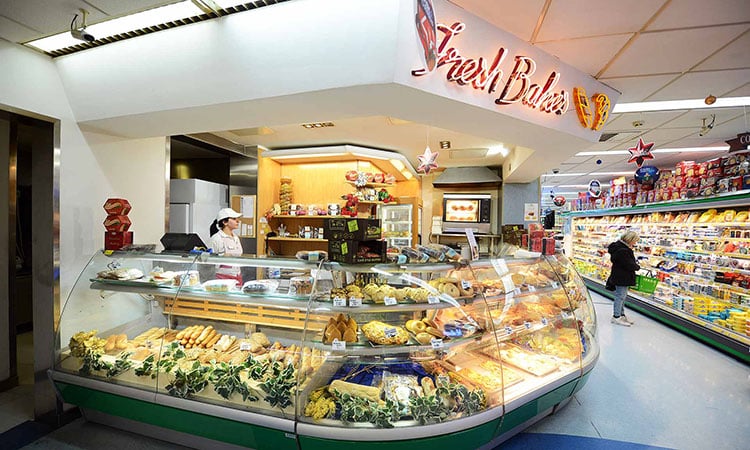 Depending on how many people are in your household you may find yourself spending anywhere from €150 to €250 a month on food. Food prices, as well as the cost of other products such as household cleaners, may not seem that much lower in here than other countries but that does not overly increase the cost of living in Malta.
This increase is partly because of the import costs.
However, there are savings to be made.
You can keep the cost of living in Malta even lower by purchasing local or imported Italian products instead of the familiar big brands. Additionally, farmers markets and fresh food stalls offer great value for money as the food production and transportation costs are lower.
Is the cost of living in Malta low?
As we have seen the overall cost of living in Malta is significantly lower than in the United Kingdom and the United States. While some things such as prescription medicines are more expensive the overall cost is far lower.
A couple could easily live well in Malta on a budget of €2250. This will see you enjoying good food, nights out and a lovely home in a gorgeous location.