Malta, despite its small size, offers great variety. You can choose to live in a bustling city or a quieter rural area, in the countryside or on the coast and never feel that you are missing out on what this vibrant country has to offer. But what are the best cities in Malta to live? As a non-local, it can be quite difficult to know which cities to visit or to live in. But don't worry, we collected the best tips from expats to help you choose your city.
The list of the best cities in Malta to live
We will now look at some of the best cities in Malta, discussing their pros and cons and why they might appeal to you.
1. City of Valletta
The
UNESCO World Heritage Site Valletta
has been Malta's capital since 1571. Sitting on a peninsula in the east of the country Valletta's population is just over 6000. Despite its small size Valletta is a vibrant city packed full of life and culture. Its labyrinth of streets contains endless restaurants, shops, museums, galleries and other attractions.
Cost of living in Valletta
While Valletta is a popular tourist destination it doesn't have as big an ex-pat community as other Maltese cities. This is partly because the cost of living is higher here. A city centre flat will set you back about €5,500 per square meter. However, if you don't mind living on the edge of the city then prices drop to around €3,550. See more information about the
cost of living in Malta
.
Transportation in Valletta
Thanks to Malta's excellent transport links, Valletta is easily accessible from all over the island so don't think that living somewhere else means that you are missing out. However, for those who like to be at the centre of things, Valletta is one of the best cities in Malta to live.
2. St. Paul's Bay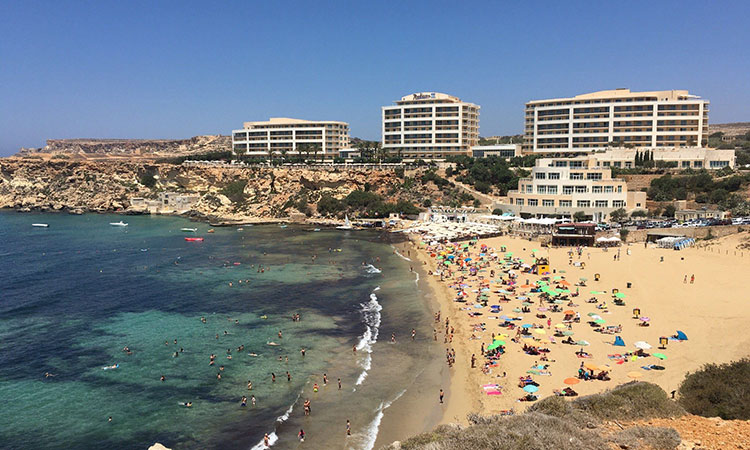 Strictly speaking, St Paul's Bay is a large town but it deserves its place on our list of the best cities in Malta to live because of the quality of life on offer here.
Location of St. Paul's Bay
Located in the northern region of Malta, St. Paul's Bay is about 16km away from Valletta. A historic location the population of St. Paul's Bay is about 21,000. However, during the summer months, this figure trebles as tourists flock to enjoy this coastal gem. The reward for coping with the heavy summer crowds is spending your winter months in an idyllic location.
Expat community
As well as being a popular tourist destination St Paul's Bay and its surrounding area are also home to a large number of ex-pats of all ages who all see it as one of the best cities in Malta to live. More affordable than Valletta a city center apartment in St Paul's will cost around €1,200.
Accessibilities
Settling in St Paul's Bay you allow you to take advantage of the areas many schools, amenities, and excellent transport links. There are also many historic locations for you to explore at your leisure such as Qawra Tower and Battery. If you chose to base yourself in St. Paul's Bay whilst working in Valletta, your daily commute would be about an hour in heavy traffic.
3. City of Victoria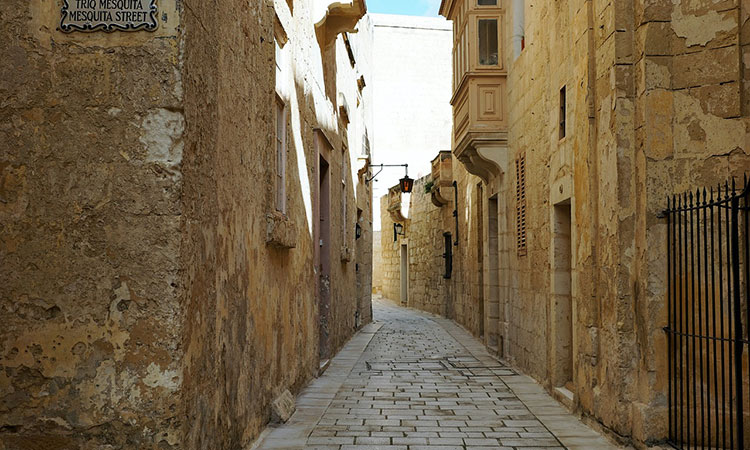 The capital of Gozo, Malta's smaller sister island Victoria features on our list of best cities in Malta because it offers a more relaxed way of life. Despite its peaceful setting Victoria, and the surrounding area, boasts many fine restaurants, shops, hospitals, schools and excellent transport links, including a regular service to the mainland. Gozo is also home to many historic sites such as St. George's Basilica. If you want to move to Malta and want to get to know the country better, we recommend you see our article
all about Malta
.
Location of Victoria
Unlike some of the other best cities in Malta to live Victoria does not sit on the coast. Instead, it is nestled in the heart of the beautiful Maltese countryside. This means that it is not as desirable as in many other areas of Malta. Consequently, Victoria is far more affordable. As well as giving you more for your money Victoria also offers far more variety in the type of residential properties on offer. If you don't mind the commute rental prices on Gozo are about 55% cheaper on average than in Valletta.
Commuting to the city
Travel to Valletta includes a ferry crossing of about 30 minutes. The ferry service runs regularly throughout the year.
Community of expats
While some ex-pats have chosen to make Gozo their home the area does not have as large an ex-pat community as other parts of Malta.
4. City of Mdina and Rabat
Sitting in the northwestern area of Malta, Mdina is a small, medieval city. Known as the "Silent City" very few vehicles are allowed to drive through Mdina's narrow Norman streets. It is this tranquillity that has led to many people rating Mdina as one of the best cities in Malta to live.
Real estate prices in Mdina are high
As well as being a popular destination for tourists real estate here is at a premium. However, if you are prepared to pay for a historic home in a quiet location then Mdina is a good choice. If your budget won't stretch to Mdina's prices nearby Rabat gives you more for your money and has more choice. Another inland location Rabat makes the most of its rural setting. Like Victoria, which also features the list of the best cities in Malta to live, Rabat's inland setting means that it is not as desirable as the coastal areas. Consider reading about
dual citizenship
and the advantages of having a second passport.
Real estate is cheaper in Rabat
As a result, you get far more for your money here. A three-bedroom property is available for as little as €210,000.
The city has also good infrastructure
Affordability doesn't mean that you miss out on anything as the area boasts many fine modern housing developments, schools, hospitals, restaurants, shopping centers, and excellent travel links. If you do miss the coast it is only a short drive away.
5. City of Birgu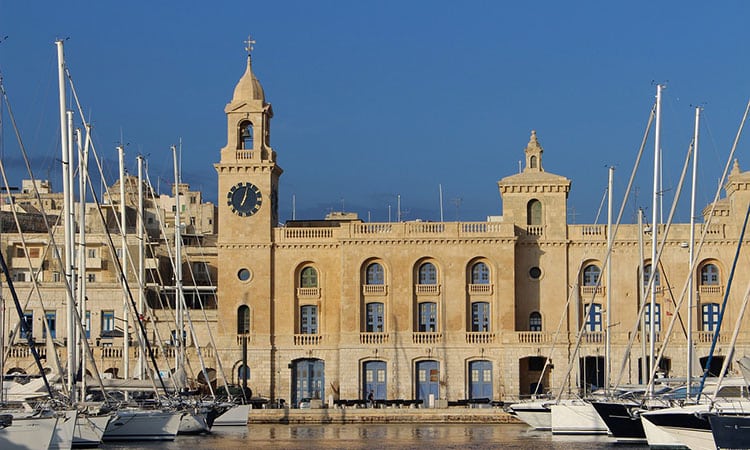 Possibly the best-preserved of the three cities Birgu was built by the Knights of St. John during the early 16th century. While in years gone by Birgu was a key fort in the defense of Malta today the city makes the most of its many historic buildings and waterfront. Birgu makes our list of the best cities in Malta to live because of this tranquility.
Location and prices
Located in the South East of Malta prices here are a lot lower than in other areas of the country. While you get more for your money here, a 4 bedroom townhouse is available for as little as €215,000, there are not as may employment opportunities here so you will probably have to commute.
Expat community in Birgu
Birgu is also a lot less touristy than the north of the country and there is not a significant ex-pat population. This means that unless you make the effort to connect with the locals or travel to other areas you risk becoming isolated. However for those willing to make the effort you will be able to enjoy life in a traditional Maltese setting.
Which are the best cities of Malta to retire
The best cities in Malta to live vary depending on what you want out of retirement. Valletta and St. Paul's Bay both have strong ex-pat communities. They are also vibrant areas with lots of excellent amenities and offer a good lifestyle for a relatively low cost of living. If you want to experience something of the more rural and traditional Malta then Birgu and the small fishing villages that populate the south of the island are better choices. The island of Gozo offers a good compromise of tranquility and vibrancy. It's capital Victoria is increasingly being viewed as one of the best cities in Malta to live. Did you know that Malta offers multiple programs? See here what the
Maltese Granting of Citizenship for Exceptional Services
is about, including program requirements and how to apply for it.  Alternatively, check out how to obtain residency in Malta via the
Malta Residency By Investment Program here.
Visiting Malta
For visitors, the area surrounding Valletta is a popular destination. Not only is this area one of the best cities in Malta to live it is also great for visitors. As well as boat trips around the historic harbors there are numerous historic sites, galleries, restaurants, and small shops to explore. Thanks to its small size and excellent transport links wherever you choose to base yourself you will be able to enjoy all that Malta has to offer.