In the last two years, the pandemic has accelerated the concept of remote working and has led to an increase in the number of digital nomads. Recognizing the sharp increase in the number of remote workers, working from places away from their permanent residence and their economic impact on the country that they choose to work, nations across the world are now offering digital nomad visas to people for a limited period of time.
Malta has recently joined the list of countries that offer digital nomad visas to foreign nationals. The Malta digital nomad visa program allows individuals from a foreign country to relocate, reside and work remotely from the picturesque archipelago. The Malta work visa will allow individuals to work from the country for up to one year.
Requirements for Malta Digital Nomad Visa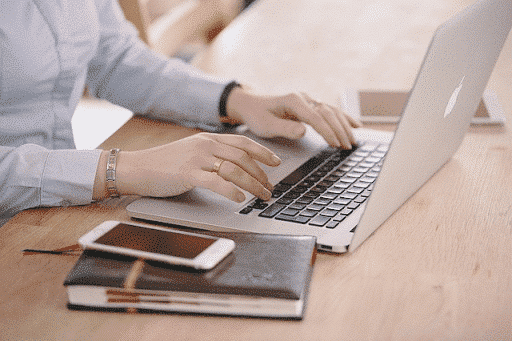 By meeting the below-mentioned Malta nomad visa requirements, you will be eligible to become a Malta nomad residence permit holder.
You need to show a monthly income of a minimum of €2,700 (gross of tax) or more.

You belong to a Non-European Union nationality

You should be working for a company registered abroad

You are a recognized partner in an organization outside of Malta

You offer freelance or consulting services to entities registered in a foreign country, outside of Malta. Please note that you need to showcase official contracts

You possess a verified and valid travel document

You have got a health insurance policy that would take care of your health issues in Malta

You have a legal rental or purchase agreement

You need to undergo and pass a background verification check
Malta Nomad Residence Permit for Non-EU Nationals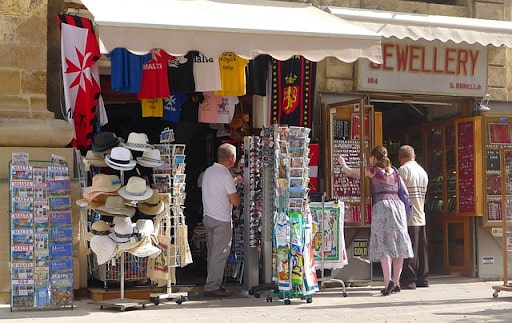 The Malta Nomad residence permit sanctions digital nomads to stay and acquire a work permit in Malta. Make sure that your current employment is based outside of Malta and has no problem with you working remotely in Malta for the visa.
So if you are planning to work remotely for the rest of the year, the Malta Nomad Residence can be the digital nomad visa program that you are looking for. If you meet all the guidelines of the program, you will be eligible to acquire the Malta Nomad Residence Permit which will be valid for one year. You can also apply for a national visa if you wish to stay for less than a year.
Application process for Malta Nomad Residence Permit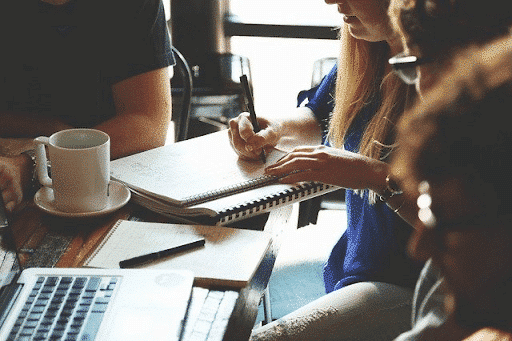 Want a change in scenery but continue working through a work visa in Malta? Wondering how to apply for the Mala digital visa? Put those questions to rest. We have curated a simple step-by-step process that you can refer to while applying for the Malta nomad residence permit.
Fill in the N1 application form and N4 General Data Protection Form and sign

Write a letter of intent explaining why you want to move to Malta and apply for the digital nomad visa.

Get all the documents mentioned below together and keep them handy-

A copy of your passport
Business/Employment Proof


a. Proof of your employment contract and official tax documentation that confirms your relationship with your employer and verifies that you can perform your official duty remotely.




b. In case you are an entrepreneur, you need to have a certificate of incorporation, memorandum, articles of association, share register, etc.

Income Proof


Bank statement with the last three months' salary/income slips.

Medical Insurance


Health insurance policy and a health declaration stating that you will be responsible to cover any medical cost in Malta that will not be covered by the insurance company.

Accommodation


Proof of your property lease or purchase agreement in Malta. You can choose from a host of accommodation options available in Malta – hotels, hostels, vacation houses, resorts, and more.
The waiting time for your application to get approved is generally around 30 days. Also note, that you need to go through a background verification check after you have submitted all required documents as per the Malta digital nomad visa requirements.
Application Fee for Malta Nomad Residence Permit
If you are the main applicant, you need to pay an application fee of €300. Additionally, if you wish to include family members in your Malta nomad visa application, you can do that as well by paying €300 for each family member.
Malta Nomad Visa Tax Scheme
Personal income tax will not be charged upon Malta nomad residence permit holders. However, consumption tax will be levied on Malta work visa holders just like Maltese citizens.
Malta Nomad Residence Permit – important terms and conditions
The applicant must be a third country national.
Digital nomads who want to live and work from Malta for up to 180 days will be given a national visa, whereas individuals who want to relocate to Malta for a minimum of 365 days and above will be given a Nomad Residence Permit.
Frequently Asked Questions
Does Malta have a digital nomad visa?


Yes, Malta offers digital nomad visas to non EU nationals who wish to stay and work remotely from the country.

What is a nomad visa?


A digital nomad visa allows remote workers to stay and work in a country outside of their permanent establishments for a longer period of time.

Is Malta good for digital nomads?


From offering a cosmopolitan culture, incredible island life, pleasant climate, and unlimited adventure opportunities to state-of-the-art telecommunications technologies and co-working spaces, Malta is already the home to a number of digital nomads from all around the world. Indeed, life in Malta is definitely good for digital nomads.

How should one apply for a Nomad Residence Permit?


An applicant needs to share all required documentation as per the guidelines with the country's nomad residence permit agency/organization. In addition to this, the applicant will also need to submit a letter of intent, explaining the reasons behind their decision to work remotely in the chosen country.

Does a Nomad Residence Permit holder need to register his/her employment?


Digital Nomad Visa holders only need to register their employment if they are offering services or working as an employee to any Maltese organization.
For more Malta Visa advice, you might want to check out the following articles:
Everything you need to know about the Malta Passport
Malta Residency By Investment- The Ultimate Guide By Experts 2022
Malta MPRP & Malta CES Investment Programs
Malta Citizenship by Investment 2022 – the Ultimate Guide by Experts
Malta citizenship by naturalization: new program explained