Many European countries have already launched their Digital Nomad Visa programs to attract international talent into their economies. Countries including Georgia, Norway, Malta, and Greece. With significant global interest continuously on the rise and the proven success of these programs, other nations have been urged to create their own. Thus, the Spain Digital Nomad Visa is underway.
Spain Digital Nomad Visa Requirements
Digital Nomad Visas are similar to a full employment visa; they grant temporary residency rights to foreigners anywhere from six months to two years, provided they are employed and can meet the respective country's minimum monthly income requirement. They are specifically aimed at individuals who work remotely in the digital sphere, and whose employing companies and clients are outside of the country in question.
The main requirement for the Spain Digital Nomad Visa program is that applicants must be foreigners who are remote workers and are employed by a non-Spanish company operating outside of Spain.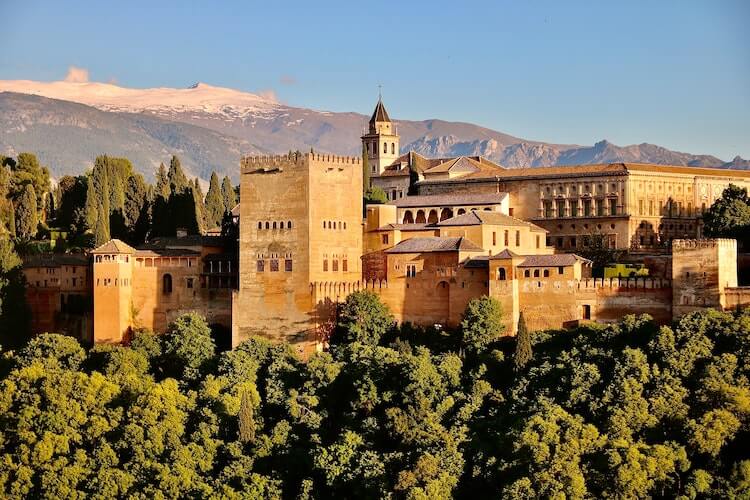 Those who are self-employed and provide their services independently – without a direct employer – will be allowed to dedicate 20% of their professional business activities to a company registered in Spain.
The remote worker must also meet the government's minimum income requirement to qualify for the Nomad Visa, which will most likely be twice the national minimum wage in Spain. As the current minimum monthly wage is €1,050, digital nomads must prove that they earn at least €2,100 – if not €3,000 – per month to be considered for the visa.
Other requirements will be precise once the program is ratified in January 2023.
Who can get a Digital Nomad Visa for Spain?
Any non-EEA national employed by a company outside of Spain who can work remotely from home or abroad with an internet connection is eligible for the Spain remote work visa. EU passport holders are already permitted the right of residency and working from home in Spain without needing a visa if their stay is under six months.
The main eligibility criteria for the Spain Digital Nomad Visa for non-EU citizens:
Applicants must be employed by a non-Spanish company or have clients outside Spain, and must present their employment contract.
Applicants must have a worldwide income with at most 20% earned from Spanish companies.
Applicants must not have held residency status in Spain in the past five years preceding their application.
Applicants must have been working remotely for at least one year.
Applicants must hold a clean criminal record and have not been previously prohibited entry to Spain.
Applicants must have private health insurance coverage that is valid throughout the entirety of Spain.
Applicants must show proof of accommodation to house their stay in Spain.
Those who are full-time employees with a contractual agreement with a foreign company must demonstrate proof of working with their employing company for at least three months prior to their application date and provide written evidence that the company allows remote work.
Holders of the new Digital Nomad Visa will also have a more straightforward process when applying for residency on arrival in Spain, as the Spanish government requires them to register for a residence permit with local municipalities within 30 days of settling in the nation.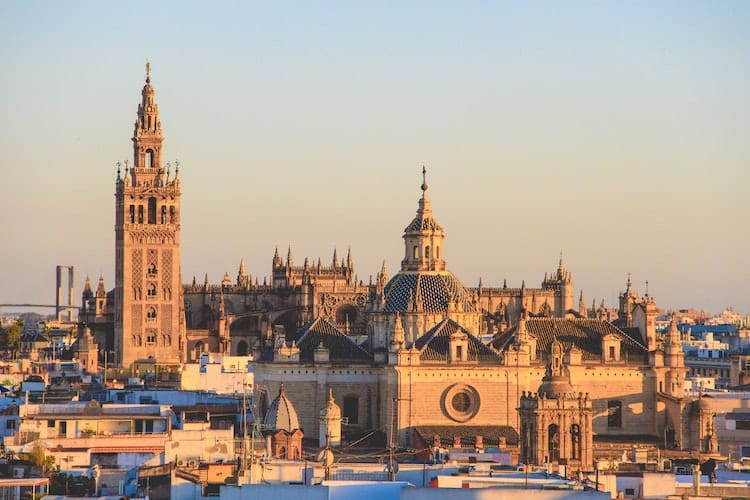 How to apply for the Spanish Digital Nomad Visa
Details regarding the application process for the Digital Nomad Visa in Spain still need to be clarified, as the legislation has recently been approved by the lower house of the Spanish Parliament, and more needs to be released.
However, as it is a Spanish visa, individuals will most likely have to submit their Digital Nomad Visa application form to their local Spanish Consulate or Embassy to obtain permission to reside in Spain as foreign workers.
Those who acquire the Spanish Nomad Visa are permitted visa-free travel across the European Union's Schengen Area, which consists of 26 EU member states – for as long as their permit is valid.
How long does a Digital Nomad Visa for Spain last?
The Spanish Digital Nomad Visa will be initially valid for one year. Successful remote workers may turn their Nomad Visa into a temporary residency permit with a maximum validity of three years upon their arrival in Spain.
Holders of the Spanish Digital Nomad Visa who have acquired their renewable residency permit will be able to extend the validity of their temporary permits for an additional two years upon its renewal, making the Digital Nomad Visa valid for up to five years. Foreign remote workers may obtain permanent residency after the fifth year. The primary condition is that they continue to meet the requirements of the Spanish government.
Digital nomads who stay in Spain will benefit from significant tax breaks under the Startup Act, namely paying non-resident income tax rates (IRNR) instead of resident income tax rates (IRPF) – this would mean they would only have to pay tax at a lowered rate of 15% on their personal income for a maximum period of four years instead of paying the average tax rate of 24%.
Additionally, should digital nomads choose to bring along their eligible family members, the special tax regime will be extended to the applicant's spouse and children under 25 – or children of any age should they have disabilities.
Frequently Asked Questions about the Spain Digital Nomad Visa