Dreaming of a fresh start in the Great White North? Canada offers a welcoming environment, beautiful scenery, stunning landscapes, and a high quality of life, making it an attractive destination for tens of thousands of Americans seeking change. This comprehensive guide will walk you through the various pathways available for Americans moving to Canada from the US, including being granted permanent residence, career opportunities, family sponsorship,
Start-Up Visas
, Provincial Nominee Programs, and more. Let's explore how you can make
your Canadian dreams
a reality! In addition to discussing the different pathways, this blog will provide essential information on studying in Canada,
business immigration
options,
obtaining Canadian citizenship
, and addressing concerns such as criminal and medical inadmissibility. You'll also find valuable insights on what to know before making the move, including understanding the
immigration process
, employment history, healthcare system, cost of living, and cultural nuances. Whether seeking new career prospects, reuniting with loved ones, or pursuing higher education, this guide will equip you with the knowledge you need to navigate the exciting journey of becoming an American in Canada.
How can you move to Canada from the USA?
An overview of moving to Canada from the US
Individuals considering relocating to Canada from the United States should be aware of the following key prerequisites:
Length of stay: If your stay in Canada is anticipated to surpass 180 days, securing a visa is typically required.
Work in Canada: If you plan to work in Canada, you must obtain both a work visa or permit, in addition to your standard entry visa.
Citizenship status: It's essential to recognize that even if you attain permanent residency in Canada, you will maintain your American citizenship unless you undergo the process to acquire citizenship of Canada.
When considering a move from the United States to Canada, the process varies based on your specific circumstances and intended length of stay.
If your goal is to establish permanent residency in Canada, you may want to consider entering the Express Entry Pool. Express Entry is a streamlined online immigration application system known for its efficiency, typically processing applications in about six months.
Getting a permanent job
One of the pathways to immigrating to Canada involves securing a permanent residence or job offer. Let's look at all the options available to immigrate to Canada as an American by getting a job:
Labour Market Impact Assessment (LMIA)
The employer must apply to Employment and Social Development Canada (ESDC) and provide evidence that they have tried to hire Canadian citizens or permanent residents before considering foreign workers.

If approved, the employer receives a positive LMIA, indicating they can hire a foreign worker.

Job offer from a Canadian employer
Once the employer has received a positive LMIA, they can extend an employment offer to a foreign worker.

The offer must be for a full-time, permanent position in a skilled occupation classified under the National Occupational Classification (NOC) system.

The offer should include details such as job responsibilities, salary, benefits, and the duration of employment.
Express Entry System
To be eligible for permanent residency through an offer of employment, candidates may need to go through the Express Entry system, depending on the job category.

Express Entry manages applications for federal economic immigration programs: the Federal Skilled Worker Program, the Federal Skilled Trades Program, and the Canadian Experience Class.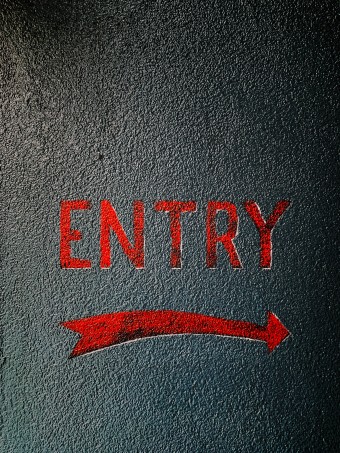 Candidates create an Express Entry profile and are assigned points based on age, education, work experience, language proficiency, and adaptability.

The points assigned to candidates in the Express Entry system are called

Comprehensive Ranking System (CRS)

scores. These scores determine the candidate's eligibility and ranking for an invitation to apply for Canadian permanent residence. The higher the CRS score, the greater the likelihood of receiving an invitation to apply.
Provincial Nominee Programs (PNPs)
Some Canadian provinces and territories have their own PNPs, which allow them to nominate foreign workers for permanent residency based on their specific labor market needs.

Certain PNPs have streams that facilitate the recruitment of foreign workers with job offers from employers in those provinces or territories.

Candidates may apply directly to a PNP if they have an offer of employment from an employer in a specific province or territory.

PNPs often provide pathways for skilled workers, entrepreneurs, and graduates to obtain permanent residency in a province.
Temporary work permits
Sometimes, a temporary work permit may be issued to the foreign worker before applying for permanent residency.

This temporary work permit allows the individual to work in Canada while the permanent residency application is processed.
It's important to note that the process may vary depending on the specific requirements and regulations set by the Canadian federal government and the province or territory where the job offer is located. Consulting with an immigration lawyer or an authorized immigration representative can provide further guidance and assistance throughout the application process.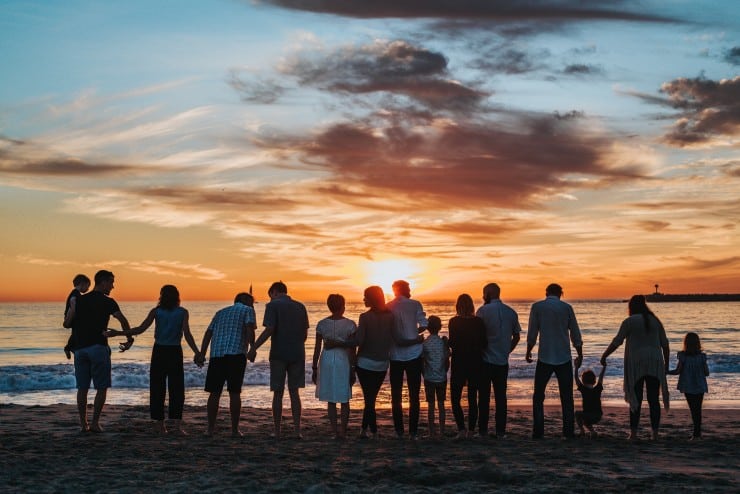 Family Sponsorship
Spouse or common-law partner

: If you have a spouse or common-law partner who is a Canadian citizen or permanent resident, they can sponsor you for immigration to Canada.
Eligibility criteria

: The sponsor must meet specific eligibility requirements, such as being at least 18 years old, residing in Canada, and demonstrating the ability to support the sponsored person financially.

Relationship requirements

: The relationship between the sponsor and the sponsored person must be genuine and legally recognized in Canada.

Sponsorship obligations

: The sponsor must sign an undertaking committing to providing financial support for the sponsored person's basic needs, such as food, shelter, and healthcare, for a specified period.

Processing times

: The processing time for family sponsorship applications can vary, so it's essential to check the most up-to-date information provided by Immigration, Refugees, and Citizenship Canada (IRCC).
Start-Up Visa
Innovative business idea: The Start-Up Visa program is designed for entrepreneurs with innovative business concepts that have the potential to create jobs in Canada.
Designated organizations

: Applicants must secure support from a designated organization, such as a venture capital fund, angel investor group, or business incubator.

Letter of support

: The designated organization provides a letter confirming their investment or commitment to support the applicant's business idea.

Business requirements

: The business idea must be viable and have the potential for growth and job creation in Canada.

Application process

: Applicants must submit a comprehensive business plan and supporting documents to demonstrate their business idea's viability and potential impact.
Immigrate as a Skilled Worker
The easiest way to immigrate to Canada from the US:
Express Entry system: The Express Entry system is considered the easiest pathway for skilled workers to immigrate to Canada from the US by meeting the eligibility criteria and obtaining enough points in the Canadian government's Comprehensive Ranking System (CRS).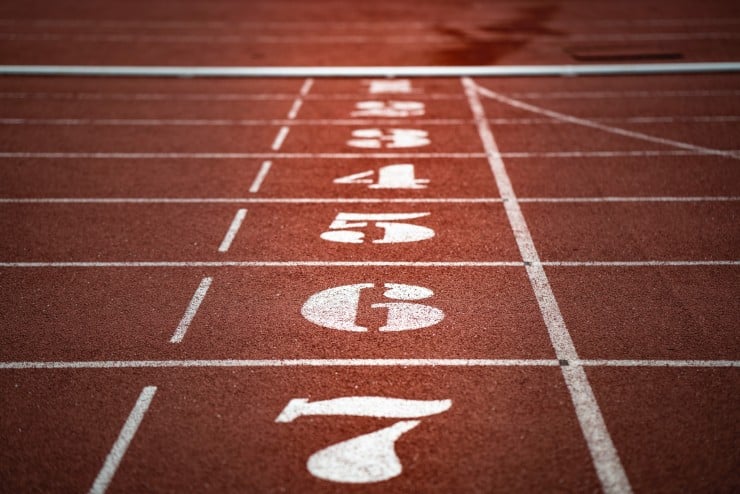 Other options for moving to Canada:
The International Mobility Program (IMP)

: The International Mobility Program (IMP) is an essential program in Canada that facilitates the entry of foreign individuals for work or business purposes without the requirement of a Labor Market Impact Assessment (LMIA). The program allows employers to access international talent more efficiently and enables foreign workers to contribute their skills and expertise to Canada's economy. 

Securing a temporary job offer

: The Temporary Foreign Worker Program (TFWP) in Canada allows employers to hire foreign workers on a temporary basis to fill specific labor market needs. Employers must show they tried to hire Canadians first. The program has different streams for high-wage, low-wage, agricultural, and caregiver workers. Temporary foreign workers receive work permits with specified conditions. 

Global Talent Stream

: The Global Talent Stream, started by the Canadian government, allows certain highly skilled foreign workers, including those in the technology sector, to obtain work permits in Canada within two weeks.

CUSMA (formerly NAFTA)

: Under the Canada-United States-Mexico Agreement (CUSMA), certain professionals, such as business visitors, intra-company transferees, and professionals in specific occupations, can work in Canada without a Labour Market Impact Assessment (LMIA).

Intra-company transfer

: If you work for a company with a presence in Canada, you may be eligible for an intra-company transfer, allowing you to work in Canada temporarily or permanently.

Working holidays

: Canada has bilateral agreements with several countries that allow young individuals to obtain work permits through working holiday programs, providing an opportunity to gain work experience while exploring Canada.
It's important to conduct thorough research, consult with professionals, and consider your personal circumstances and aspirations before making the decision to move to a particular province in Canada.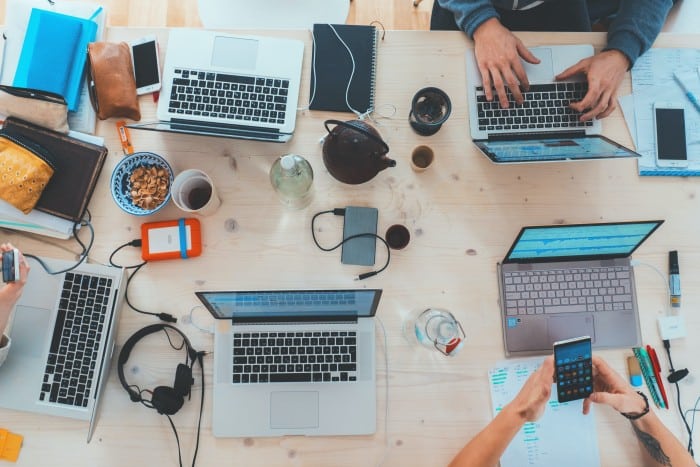 Business Immigration
There are many pathways to enter Canada through business immigration. Let's have a look at the various options:
Start-Up Visa
Designed for entrepreneurs with innovative business ideas.

Requires support from a designated organization in Canada.

Focuses on job creation and economic growth.
Self-employed
Suitable for individuals who can be self-employed in cultural or athletic activities.

Requires relevant experience and intent to contribute to Canada's cultural or athletic scene.
Provincial Nominee Programs (PNPs)
Offered by specific provinces and territories.

Streamlined pathways for entrepreneurs and investors.

Each program has unique requirements and criteria.
Owner-operator LMIA
Intra-company transfers
Enables employees of multinational companies to transfer to a Canadian branch or subsidiary.

Facilitates the expansion of international businesses in Canada.
International trade agreements
CUSMA (formerly NAFTA) and other trade agreements offer provisions for businesspersons.

Facilitates the movement of professionals, traders, and investors.
Immigrant Investor Programs (IIP)
Designed for high-net-worth individuals willing to invest a significant amount in Canada.

Requires a predetermined investment, typically in a government-approved fund or business.
Business visitor
Allows individuals to engage in business activities temporarily in Canada.

Limited to specific activities without entering the Canadian labor market.
Study in Canada
Study permit: The most common route is obtaining a study permit, which allows you to study at a designated learning institution in Canada. The permit is typically issued for the duration of your program of study.
Designated learning institution (DLI): Choose a recognized DLI in Canada that offers programs of study suitable for your educational goals.
Post-graduation work permit (PGWP): After completing a program of study in Canada, you may be eligible for a PGWP, which allows you to work in Canada for a specified period. This work permit provides an opportunity to gain Canadian work experience and potentially transition to permanent residency.
Scholarships and financial aid: Explore scholarship opportunities and financial aid programs available to international students studying in Canada. Many universities and colleges offer scholarships specifically for international students.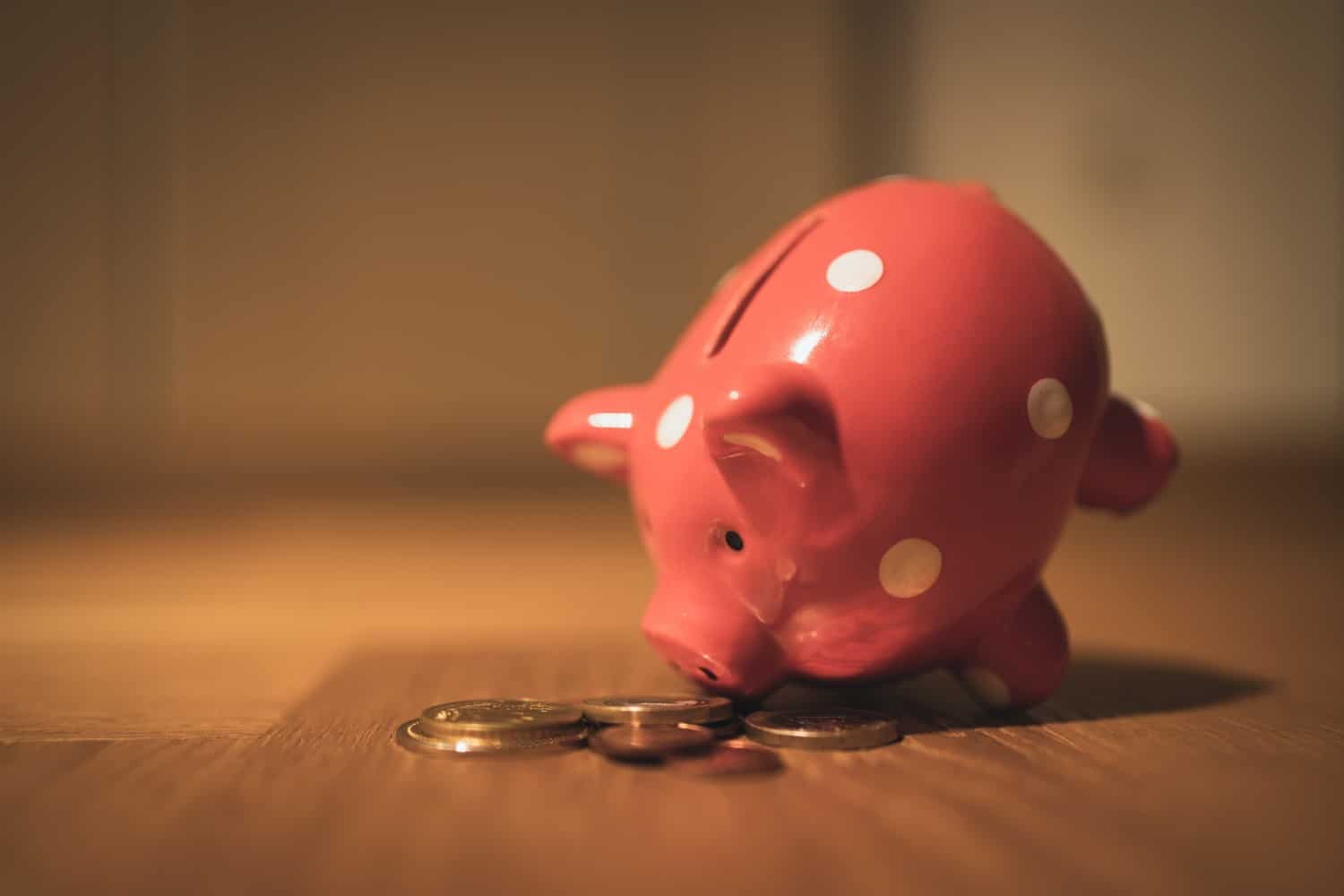 Exchange programs: If you are currently enrolled in a US educational institution, check if your university has exchange programs or partnerships with Canadian institutions. This can provide an opportunity for a temporary study abroad experience in Canada.
English/French language programs: Consider enrolling in English or French language programs in Canada, which can improve your language skills while experiencing Canadian culture.
Student Direct Stream (SDS): The SDS is a streamlined study permit application process available to students from certain countries, including the US. It requires meeting specific eligibility criteria, such as providing proof of language proficiency and financial resources.
How can I apply for Canadian citizenship?
Determine eligibility: Ensure you meet the eligibility requirements, including having permanent resident status, meeting residency obligations, and having knowledge of English or French.
Gather documents: Collect the necessary documents, such as proof of identity, residence, language proficiency, and relevant immigration records.
Complete application form: Fill out the application form for Canadian citizenship (form CIT 0002) wholly and accurately.
Pay fees: Submit the required application fees along with your application.
Include supporting documents: Attach all documents requested in the application checklist, such as copies of passports, proof of language proficiency, and proof of residence.
Submit application: Send your completed application package to the designated Citizenship Office by mail or through the online portal, depending on the specific instructions provided.
Attend citizenship test and interview: If your application is approved, you will be invited to take the citizenship test to evaluate your knowledge of Canada and participate in an interview with a citizenship officer.
Take the oath of citizenship: If you pass the citizenship test and interview, you will receive a notice to attend a citizenship ceremony to take the Oath of Citizenship and officially become a Canadian citizen.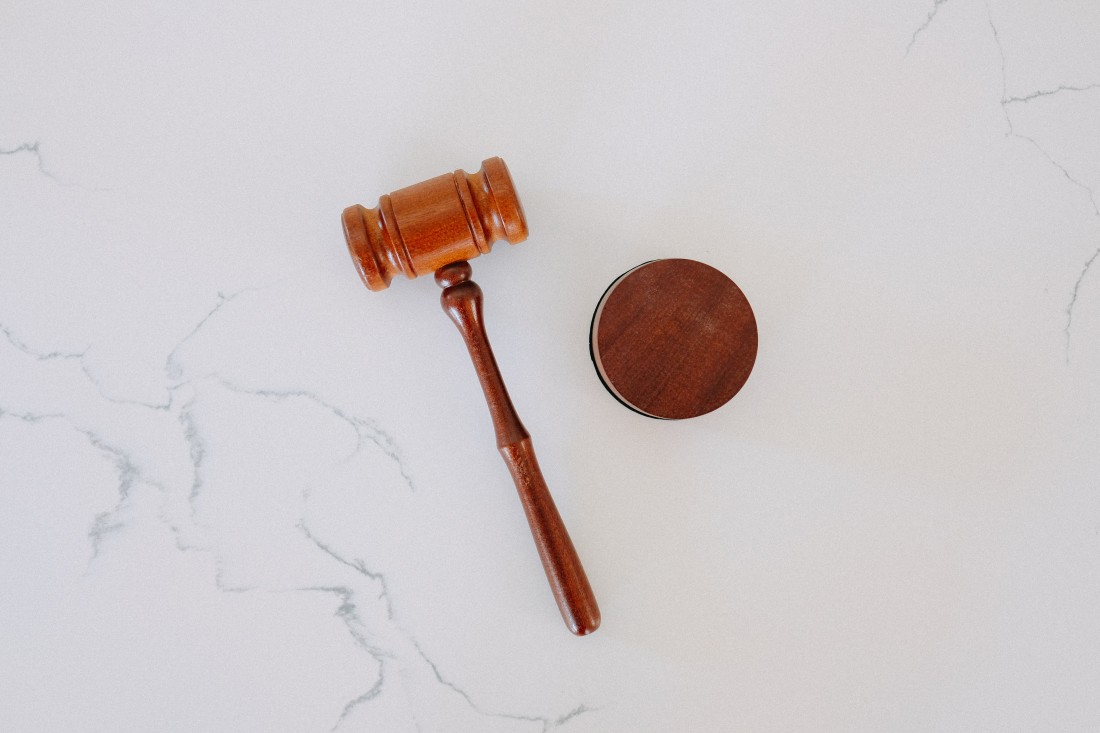 Criminal and Medical Inadmissibility
Criminal inadmissibility
Having a criminal record can make an individual inadmissible to Canada.

Serious criminal convictions may result in a permanent ban from entering Canada.

Rehabilitation or obtaining a Temporary Resident Permit (TRP) may be options to overcome criminal inadmissibility.
Medical inadmissibility
Applicants must undergo a medical examination to assess their health status.

Certain medical conditions, if deemed excessive demand on healthcare resources and social services, can result in inadmissibility.

Applicants can seek a medical opinion or request an exemption based on humanitarian and compassionate grounds.
Conclusion
In conclusion, moving to Canada from the United States can open doors to many opportunities and provide a high quality of life in a diverse and welcoming country. Whether you're drawn to Canada's natural beauty (including stunning sights such as the Northern Lights), strong economy, or inclusive society, the immigration pathways discussed in this blog offer a roadmap for your transition. Conduct thorough research, consult with immigration professionals, and prepare for the requirements to ensure a smooth and successful relocation. Your Canadian dream awaits!
Moving to Canada from the United States offers many opportunities for individuals seeking a new chapter in their lives. By understanding the various immigration pathways, including skilled worker programs, family sponsorship, business immigration, and study permits, you can embark on your journey to becoming a proud resident of Canada. Good luck with your exciting new adventure!
Frequently Asked Questions about Americans Moving to Canada
Can I live in Canada if I am a US citizen?
Yes, American citizens can move to Canada. However, if your stay in Canada exceeds 180 days, or if you intend to work there, you will likely need a visa or a work permit.
Is it hard for an American to move to Canada?
Moving to Canada as an American can have challenges, but the process can vary based on individual circumstances.
Is it a good idea for an American to move to Canada?
The decision to move to Canada depends on individual preferences, goals, and circumstances.
Can a US citizen move to Canada without a job?
US citizens can move to Canada without a job, but as an American citizen you may need a valid work permit to work legally in Canada.
What do I need to know before moving to Canada?
Before living in Canada, you should research Canada's immigration laws, healthcare system, education options, cost of living, job market, climate, and cultural differences.
Why are people moving to Canada?
People move to Canada for various reasons, including family ties, job opportunities, access to free healthcare, quality education, political stability, a welcoming multicultural society, natural beauty, and a high standard of living.
Additionally, Canada has low crime rates and is widely considered to be one of the safest places in the world to live.
Should I purchase private health insurance if I'm moving to Canada?
When relocating to Canada for a temporary stay, you will need to purchase private health insurance. Once you have been living in Canada for longer and attain permanent residency status, you'll be eligible for coverage under the public free healthcare system.
What are popular regions among Americans moving to Canada?
Areas that often attract newcomers' attention include Prince Edward Island, New Brunswick, Nova Scotia, and British Columbia, among others.