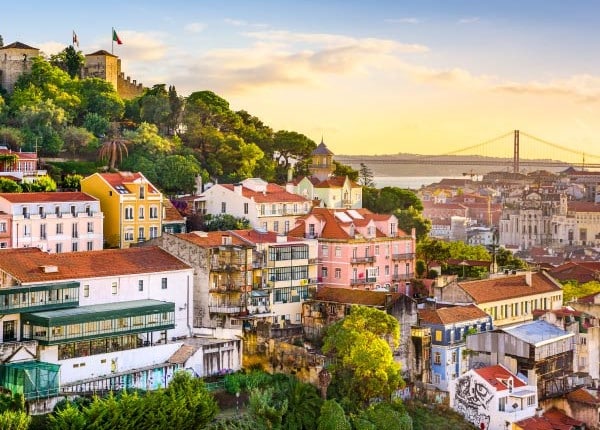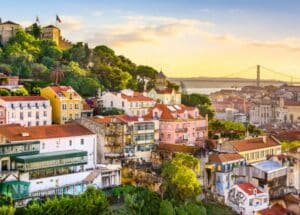 Portugal's Golden Visa program has emerged as a compelling opportunity for South Africans seeking new horizons.
In fact, since the beginning of the program in 2012, South Africans have been one of the top five nationalities to receive the Portugal Golden Visa.
But what makes the Golden Visa Portugal program so attractive to South Africans? First, the program provides applicants with the opportunity to reside in Portugal legally.
Portugal is known for its comfortable yet peaceful lifestyle, high quality of life, and amazing weather, making it a sought-after destination for South Africans seeking to relocate.
Moreover, the Golden Visa comes with a low minimum stay requirement in Portugal, providing flexibility for investors who don't want to live in the country full-time.
Additionally, the Golden Visa Portugal is an indirect pathway to Portuguese citizenship, provided the criteria are met.
In this guide, we will explore the Portugal Golden Visa for South Africans in detail, providing you with a comprehensive understanding of this program. Read the article to learn about:
The key benefits of the Golden Visa for South African citizens
The Golden Visa requirements and eligibility criteria
An overview of the application process
The benefits of living in Portugal and more
IMPORTANT UPDATE: PORTUGAL GOLDEN VISA - OCTOBER 2023
The Portugal Golden Visa program has recently undergone substantial changes. The new legislation is now in effect, and it's crucial to note that real estate investments are no longer a valid qualifying option within the program.
However, several attractive investment routes still maintain their eligibility for the program. Please refer to our comprehensive guide: Portugal Golden Visa Ultimate Guide.
Portugal Golden Visa for South Africans
What is the Portugal Golden Visa Program
The Portugal Golden Visa is a residency-by-investment program introduced by the government in 2012 to attract foreign investment and boost the growth of the Portuguese economy.
Also regarded as the Residence Permit Program, the Portuguese Golden Visa allows non-EU citizens to obtain a residence permit in Portugal by making a significant investment in the country.
The Golden Visa grants qualifying investors and their family members the right to live, work, and study in Portugal.
Benefits of the Golden Visa for South Africans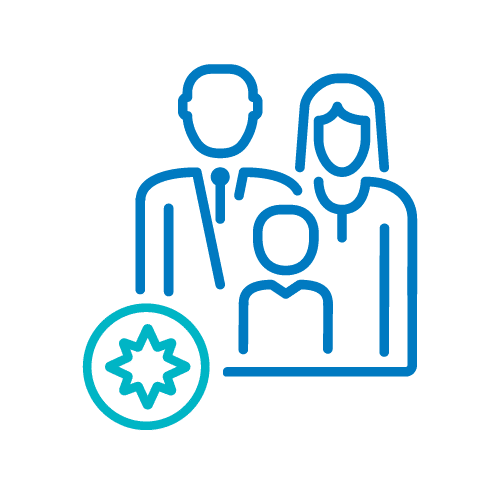 Family reunification possibility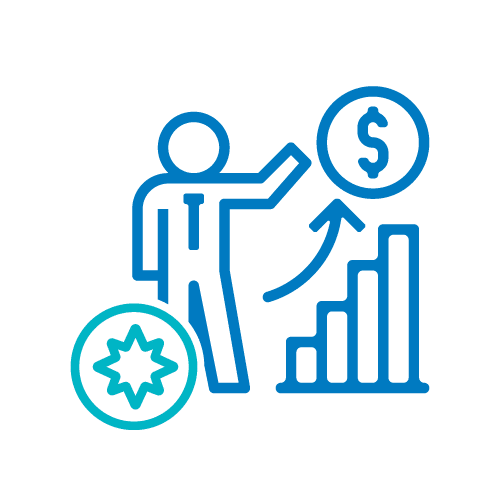 Attractive investment options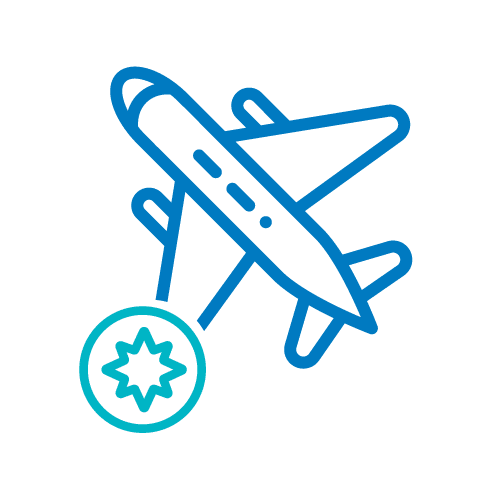 Visa free travel within the Schengen Area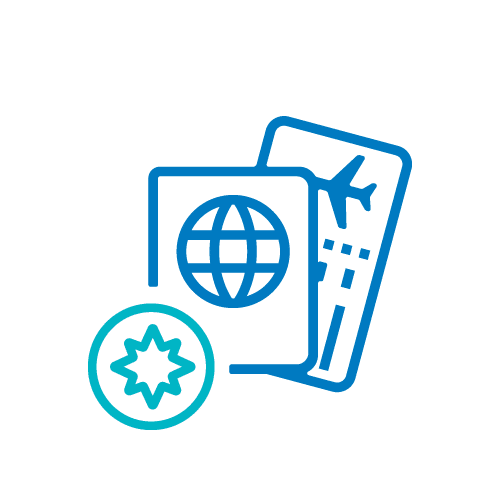 Pathway to residence and citizenship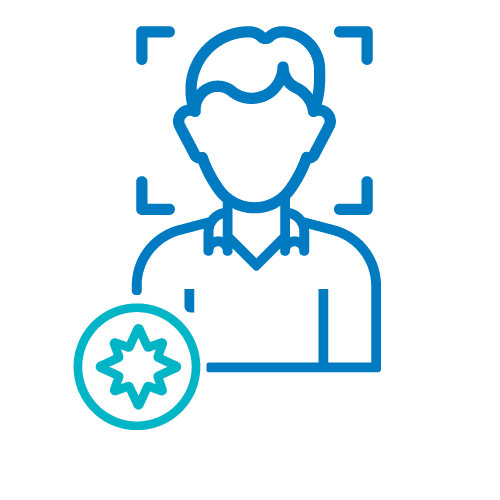 Low physical presence requirement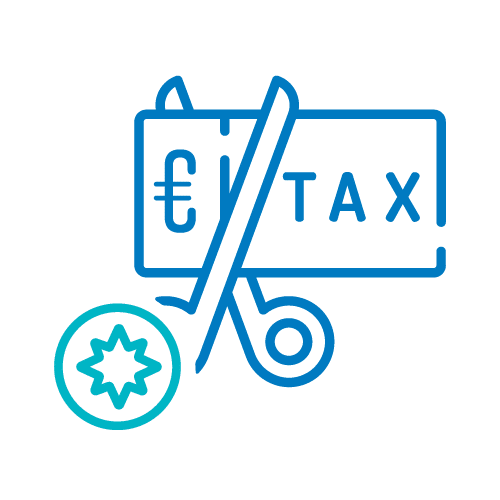 Non-Habitual Resident tax regime
Family reunification: An attractive benefit of the Golden Visa is that your dependent family can be included in the application. Just like you, they can also enjoy a second residence in Portugal and the same opportunities in the country.
Attractive investment options: The Golden Visa program encompasses several investment types. These include donations, capital transfer, job creation, and research activities. Investors can choose the option that best suits their financial goals and preferences, including affordable investments starting from €250,000.
Visa free travel within the Schengen Area: Golden Visa holders can freely enter and move within the Schengen Area's 27 countries without needing an additional visa.
Pathway to permanent residence permit and Portuguese citizenship:  After five years of being a legal resident in Portugal, you may become eligible to apply for permanent residency and become a Portuguese citizen, whereby you can get a Portuguese passport.
Low physical presence requirement: The Golden Visa program typically has a low minimum stay requirement in Portugal (14 days every two years), making it accessible to investors who do not want to live in the country full-time.
Non-Habitual Resident (NHR) tax regime: Golden Visa holders who live in Portugal can apply for

Portugal's NHR tax

incentives. When becoming a non-habitual resident, they'll pay little to no tax for ten years.
Why is the demand for Golden Visas so high?
The high demand for the Golden Visa program can be attributed to a combination of compelling factors.
Firstly, many South Africans are drawn to the Golden Visa program due to the attractive investment opportunities it provides. Portugal's economy has demonstrated resilience and growth in recent years, making it an appealing destination for investors.
Also, Portugal has a long history of political stability, which is highly valued by investors seeking a secure environment for their assets and families. The country's commitment to maintaining a peaceful and democratic society contributes to the program's popularity.
Portugal's quality of life is a significant attraction. Nationals of South Africa appreciate the country's pleasant climate, beautiful landscapes, and rich cultural heritage. The Golden Visa not only grants residency but also allows for family members to join, making it an appealing choice for those seeking a high quality of life in Europe.
Portugal's Golden Visa program also offers a path to Portuguese citizenship after five years of compliance with the program's criteria. This long-term prospect is attractive to South Africans who may wish to establish deeper roots in the country.
How to Get the Golden Visa for South Africans
Golden Visa requirements for South Africans
To be eligible for the Portuguese Golden Visa program, the main applicant must:
Be either non-EU, non-Swiss, or non-EEA nationals
Be able to prove the source of their investment funds (there's a minimum investment amount of €250,000)
Have a criminal record proving the absence of conviction in a crime punishable in Portugal for one year or more
Spend a minimum of 14 days in Portugal for each two-year period (this is called the stay requirement). Note that while there are no strict stay requirements, you must maintain your investments in Portugal and meet the program's renewal criteria to keep your residency status valid.
Golden Visa documents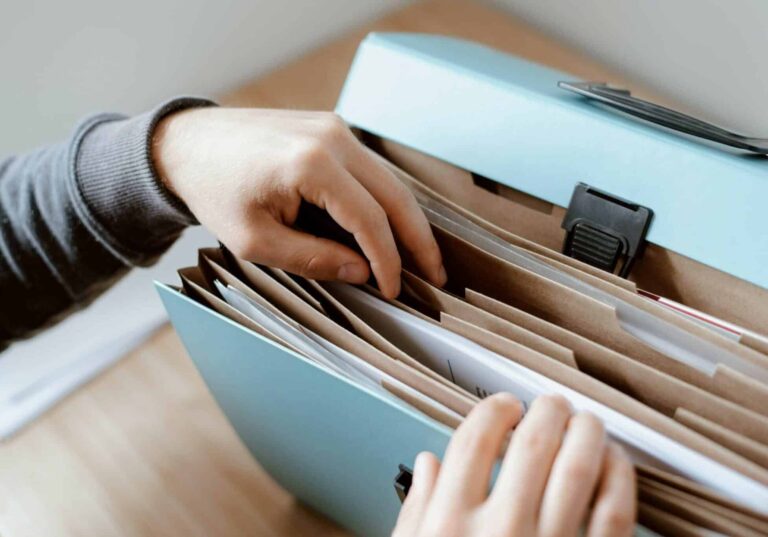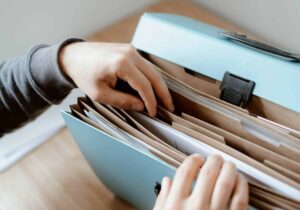 Here's a list of the Golden Visa Portugal required documents:
Portuguese Golden Visa application form
Copy of a valid passport and travel documents
Deed or contract of the purchased property or signed Promissory Contract with proof of the deposit payment
Declaration from your bank in Portugal confirming the transfer of funds
Proof of health insurance in Portugal (only required if the investor resides in Portugal)
A certified copy of the clear criminal record or a police clearance letter from your country of origin
A completed form authorizing SEF to get an extract of your Portuguese criminal records
Declaration from you confirming compliance with the investment requirements
Documents showing a good standing with the Portuguese Tax and Customs Authority and Social Security system. These can be issued 45 days before your online application.
A receipt showing that you already paid the application processing fee
Note that the certificates of criminal records or police clearance letters must have been issued no more than 90 days before submitting your application. For all other certificates, it is 180 days.
Golden Visa application process
To apply for the Golden Visa, you must follow the steps below:
Gathering the necessary documents
Decide on which investment you will move forward with
Acquiring a Portugal taxpayer identification number (NIF)
Opening a Portuguese bank account and transferring funds to it. To help you with this process, here's a guide on

how to open a bank account in Portugal

.
Completing your fund investment
With your qualifying investment made and your paperwork ready, you will submit your pre-application online to SEF (the immigration authorities).
After analyzing your pre-application, SEF will provide you with a set of available dates for the biometrics appointment.
After your biometrics, it takes around six months for your investment visa to be approved by SEF (the Portuguese Immigration and Border Service).
You'll then be granted a temporary residency permit, which is valid for a period of two years. This Portuguese residence permit must be renewed every two years. At the end of the fifth year, you can apply for Portuguese citizenship.
Fees and timeline for the Golden Visa process
The investment is the primary cost of the Golden Visa. Apart from that, there's also the application and processing fees, which are €581.76 and €5,812.11, respectively.
Portuguese Citizenship through the Golden Visa
The Portugal Golden Visa allows South African nationals to apply for Portuguese citizenship.
However, you must hold your investment in Portugal for at least five years before you're eligible to apply for citizenship and a Portuguese passport.
Also, to obtain citizenship in Portugal, you will need to pass a basic test in Portuguese language and culture.
With citizenship under your belt, you can enjoy the right to live, work, and study anywhere in the European Union and travel visa-free to 174 destinations.
It's important to note that South African nationals can hold dual citizenship if they meet the eligibility requirements for both.
So, you can have Portuguese citizenship without having to relinquish your South African passport.
Pros of Living in Portugal as a South African
Exceptional living standards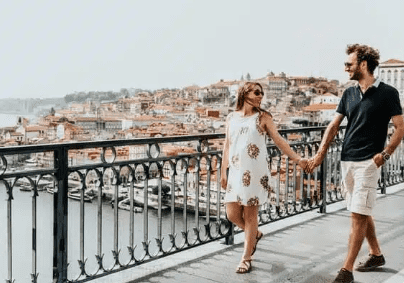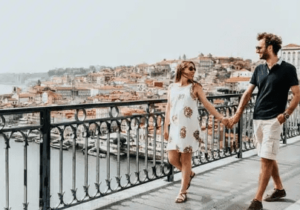 Living in Portugal as a South African can be a rewarding experience, especially due to the country's safety and low crime rate.
According to the World Population Review, in 2022, Portugal ranked 3rd among the safest countries in the world.
As of the latest Global Peace Index in 2023, Portugal ranked as the seventh safest country in the world, after Iceland, Denmark, Ireland, New Zealand, Austria, and Singapore.
Portugal also has low crime rates and political stability. This sense of security contributes significantly to the overall well-being of residents and expatriates from all over the world.
Warm weather
Portugal enjoys a Mediterranean climate with mild, wet winters and warm, dry summers. The pleasant weather is a significant contributor to the overall quality of life, allowing for outdoor activities year-round.
High-quality education system
Portugal has an exceptional education system, offering free education for its citizens.
Legal residents, including Golden Visa holders, can enroll their children in Portuguese schools.
Portugal also has an array of reputable international private schools, as well as prestigious universities.
In fact, the Portuguese universities have excellent track records. The well-known Universidade NOVA de Lisboa, for instance, is in the QS ranking of the world's top 50 universities under 50 years old. Six more universities are in the QS rankings 2023 of Top Global Universities.
Affordable cost of living
While Portugal offers a high quality of life, it is often more affordable than many other Western European countries. Healthcare, utilities, and everyday expenses are generally reasonable, making it an attractive destination for retirees and expatriates.
Public transportation in Portugal is also affordable and efficient, making it easy to get around the cities.
You'll also find that several activities within the country, such as visiting beaches, going on hikes, and exploring public monuments and buildings, are free.
Attractive tax system
Golden Visa holders living in Portugal can benefit from the Non-Habitual Residency (NHR) tax system if they become tax residents in the country.
This program has a multitude of benefits over a ten year period, including tax exemption on nearly all foreign source income.
To learn more about the advantages of living in Portugal, read our article: Living in Portugal as an Expat: Pros and Cons
Best Cities in Portugal for South Africans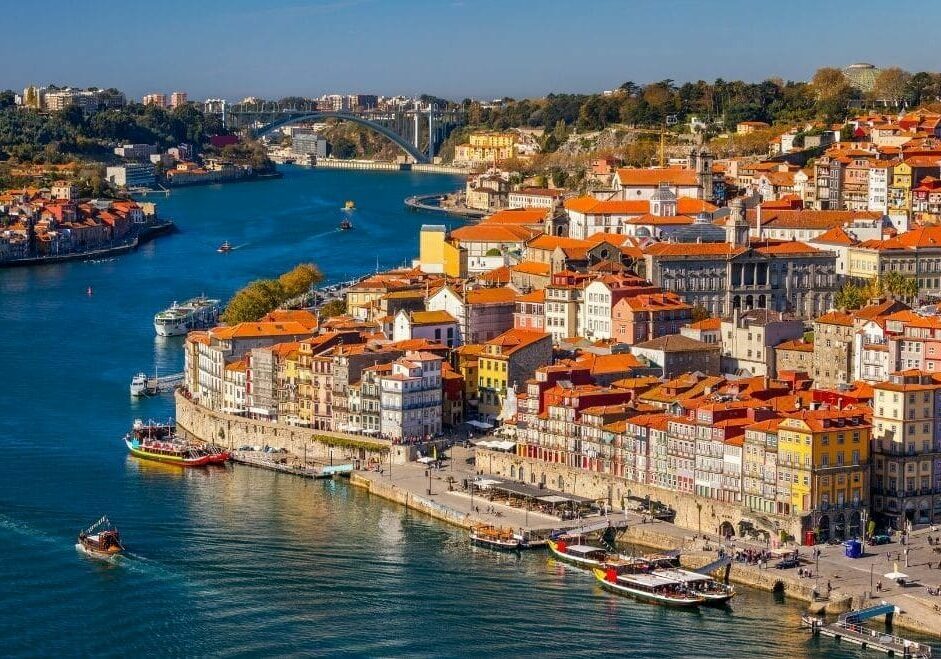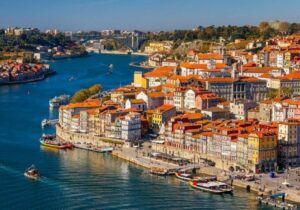 Portugal offers a variety of cities and regions that can be appealing to South Africans looking to live in the country.
The choice of the best city or region depends on individual preferences, lifestyle, and priorities.
Here are some cities and regions in Portugal that are often favored by expatriates, including South Africans:
Lisbon: Portugal's capital city, Lisbon, is a vibrant metropolis known for its rich history, culture, and stunning architecture. It offers a wide range of amenities, including excellent healthcare facilities, international schools, and a thriving arts and dining scene.
Porto: Portugal's second-largest city, Porto, is famous for its picturesque riverside views, historic architecture, and vibrant atmosphere. It's a city known for its friendly locals and thriving wine culture. Porto offers a slightly more relaxed pace of life compared to Lisbon.
Algarve: The Algarve region in southern Portugal is a popular choice for retirees and expats. It boasts a Mediterranean climate, beautiful beaches, and a range of golf courses. Cities like Faro, Lagos, and Albufeira are well-liked for their lifestyle options and amenities.
Coimbra: Coimbra is home to one of Portugal's oldest universities, giving the city a youthful and academic atmosphere. It offers a mix of historic charm and modern living. The cost of living in Coimbra is often lower than in Lisbon or Porto.
Sintra: Sintra is a picturesque town nestled in the hills just outside of Lisbon. It's known for its romantic architecture, lush gardens, and a cooler climate due to its elevated location. It's an excellent choice for those who appreciate a more tranquil setting yet want easy access to Lisbon.
Madeira: The Portuguese Island of Madeira, located in the Atlantic Ocean, offers a subtropical climate, stunning landscapes, and a relaxed lifestyle. The capital, Funchal, is a popular destination for retirees.
Azores: The Azores archipelago is another Portuguese territory in the Atlantic Ocean. It's known for its natural beauty, including volcanic landscapes, hot springs, and outdoor recreational activities. São Miguel, the largest island, is where most expatriates settle.
Securing Your Golden Visa: How We Can Help
The demand for this visa by South Africans is no surprise, given Portugal's promise of stability, prosperity, and an enviable quality of life.
The Portugal Golden Visa not only opens doors to a new way of life in a country renowned for its charm but also offers a pathway to permanent residency and citizenship. With flexible investment options and the freedom to shape your future, this program is designed to accommodate diverse aspirations.
We encourage you to take the next step in exploring this remarkable opportunity by contacting us today for a free consultation to see how we can understand your objectives and help you move towards becoming a global citizen.
With offices across the globe and over 50 years of combined experience in immigration, law, and investment, Global Citizen Solutions delivers unmatched guidance for getting the Golden Visa.
Our experienced lawyers navigate the entire process, handling bureaucratic intricacies and legal matters. We also have a locally rooted real estate division, ensuring a seamless transition to your new home.
The entire process is supported by our innovative Be System®, which provides real-time visa updates. In addition, our trusted legal experts ensure your application goes through smoothly.
Why choose Global Citizen Solutions for your Portugal Golden Visa?
Global approach by local experts: A team of experienced local case executives, immigration lawyers, and investment specialists based in Portugal.
Independent service: We are not a marketing agency for any projects. You will access all eligible routes for the Golden Visa so you can decide on the best option, and your investment will benefit from the legal due diligence services of a reputable Portuguese Law Firm.
100% approval rate: We have the unique distinction of never having had a Golden Visa case rejected and have helped hundreds of clients from more than 35 countries.
All-encompassing solution: Our dedicated onboarding and immigration teams will assist you throughout the process and beyond with a single channel of communication. 
Transparency: Our fees are clear and detailed, covering the entire process with no hidden costs. 
Privacy: Your personal data is stored within a GDPR-compliant database on a secure SSL-encrypted server.
To see the full list of reasons why to work with Global Citizen Solutions for your Portugal Golden Visa, you can find out more here: Why Work with Global Citizen Solutions for Your Golden Visa Portugal Application?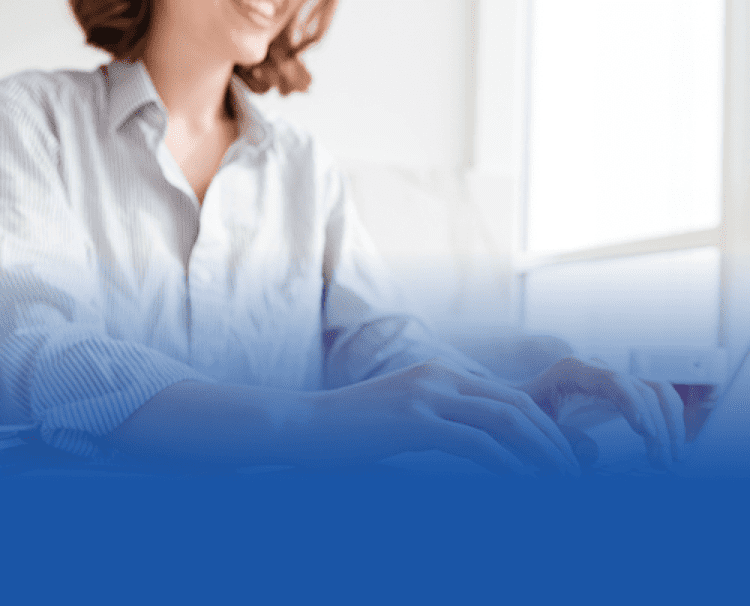 Frequently Asked Questions
Can I live in Portugal with a South African passport?
South African nationals who wish to live in Portugal must obtain the appropriate visa or residence permit based on the specific reason for their stay.
Who qualifies for the Golden Visa in Portugal?
To qualify for the Portuguese Golden Visa, you must first be either a non-EU, non-Swiss, or non-EEA national. You must also make a minimum investment of €250,000. Investment options include donations, investment funds, capital transfers, and job creation.
What is the disadvantage of the Portugal Golden Visa?
One potential downside of the Portugal Golden Visa program, when compared to other Portuguese residency visas, is the associated costs. Aside from the primary investment, there are additional application and processing fees, which can make this visa less accessible for some prospective applicants.
Can South Africans retire in Portugal?
Yes, South Africans, like citizens of many countries, can retire in Portugal. A great option for individuals seeking to retire in Portugal is the Golden Visa, which allows applicants to obtain residency by making a qualifying investment in the country. Another great option for retirees seeking to live in Portugal is the D7 Visa. Also known as the Retirement Visa, the D7 allows foreigners to apply for residency in Portugal, if they have a reasonable passive income.
How long does one have to live in Portugal to get citizenship?
To be able to apply for permanent residence or Portuguese citizenship, you need to have a valid residence permit in Portugal for five years. Please note that acquiring citizenship requires passing a basic Portuguese language test.
How much does Golden Visa Portugal cost?
Apart from the main investment, which ranges from €250,000 to €150,000,000, there's also the application and processing fees, which are €581.76 and €5,812.11, respectively.
How long does it take to get a Portugal Golden Visa for South African citizens?
The Golden Visa processing time usually takes between three to six months.
More on Portugal Golden Visa