Cryptocurrency has spread its wings to every corner of the world and is fast becoming the most flexible and convenient form of monetary transactions. Initially, governments worldwide were skeptical of cryptocurrency because of its anonymity. But slowly and surely, the situation is changing. Governments across the world are showing interest in becoming crypto friendly countries. They are accepting the cryptocurrency transactions, regularizing them, and even molding their economy around them.
Not so long ago, most countries looked at crypto businesses as a form of money laundering. But this is definitely not the case today. There are many crypto friendly countries in the world today. Many of them are crypto tax free countries. These crypto friendly countries are leading the digital assets market and paving the way for other countries to follow in their footsteps.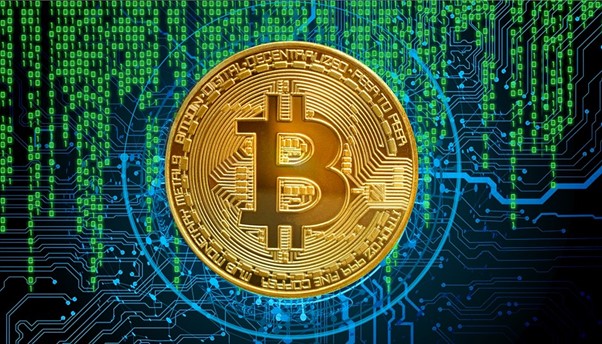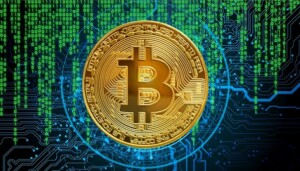 Crypto Friendly Countries 
Have you ever thought about what really makes a country crypto friendly? Is it the digital asset laws or the capital gain taxes policy? This article delves into how certain countries have managed to become the global leaders of this digital era. Here is a list of crypto friendly countries and the reasons why they are some of the best options for investors.
1. Portugal
If you ask any crypto enthusiast, which is your dream destination, they will probably come up with one name, and it is Portugal. As per the UN's definition, Portugal is one of the most developed nations in the world. And just like any developed nation, they have shown interest in the latest technologies, with crypto being among the top priorities. If you are concerned about the crypto friendly countries tax system, then this is the place for you to go. Cryptocurrency is tax free in the country, which means you don't have to pay any capital gain taxes. Learn more about Bitcoin in Portugal.
Portugal has come up with a Digital Transitional Action Plan in April 2020. The Portugal government aims to improve business innovation and digital transformation of their economy with this plan. The government has introduced Technological Free Zones for blockchain companies to conduct their technological experiments.
They are not just looking to use the crypto market, but they are interested in improving it, which puts them as their favorite country to move to for crypto enthusiasts and investors. Learn more about Portugal's Crypto Tax.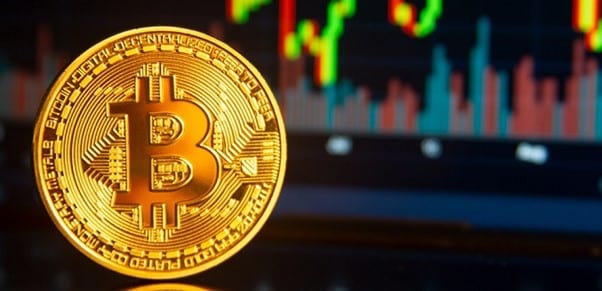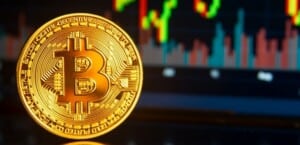 2. Malta
Though one of the smallest countries in the European Union, Malta is leading in digital currency in Europe. Their progressive approach toward digital assets has put them among the world leaders in crypto friendly countries.
Malta has the image as the go-to country for any fintech company that wants to work on blockchain technology which is the foundation of the cryptocurrency.
Unlike any other country, Malta could cash in on the crypto boom since its inception. And if you are looking to invest in cryptocurrency, then this is one of the best crypto friendly countries in the world, and here is why.  
Malta is the first country to bring a legislative package designed to create a regulatory ecosystem for the cryptocurrency in which the crypto industry could operate and grow. Malta's new legislative package comprises these three things: 
Dividing cryptocurrencies into different classes based on their potential and regulating them to offer virtual financial assets to the public and services based on those assets with the Virtual Financial Assets Act.  

Malta has brought the Innovative Technology Arrangements and Services Act (ITAS), which provides a regulatory system along with the technological arrangements and services, including distributed ledger technology. 

Malta was able to set up a Digital Innovation Authority with the Digital Innovation Authority Act. 
Along with these three acts, Malta is one of the income tax friendly countries because of its unbiased tax system both for its permanent and temporary residents, which keeps it at the top of European crypto friendly countries.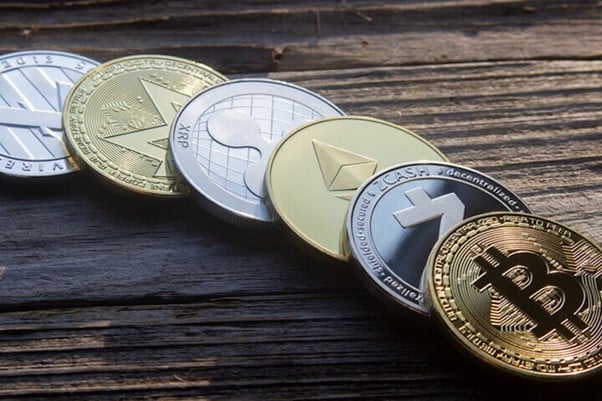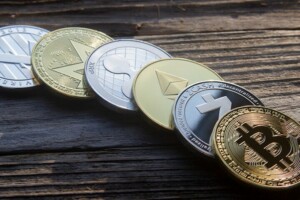 3. Slovenia
Located in central Europe, Slovenia is a country with a very high economy and the best ranking on the Human Development Index. Unlike any other country, the Slovenian government has shown a massive interest in cryptocurrency. 
The Slovenian government has openly encouraged bitcoin and other forms of private money. It has many crypto-friendly banks. One of the primary reasons for it to top the list of European crypto friendly countries is its taxation. For any investor crypto taxes such as capital gains taxes are a huge headache but the Slovenian government has some brilliant initiatives to attract cryptocurrency exchanges in their country.
In Slovenia, capital gains tax is not charged on the money earned from crypto trading and fluctuations in the market as they do not recognize the cryptocurrency as a financial instrument or shares as per Slovenia's Personal Income Tax Act. Most countries charge a high amount of taxes on crypto capital gains.
Cryptocurrency mining is also not taxable in Slovenia. This makes it very friendly for crypto mining If you are looking to save some taxes on crypto capital gains, then there is no other country that can benefit you more than Slovenia. Their laws are also friendly with cryptocurrency exchanges which makes it easy for people to trade in digital currencies.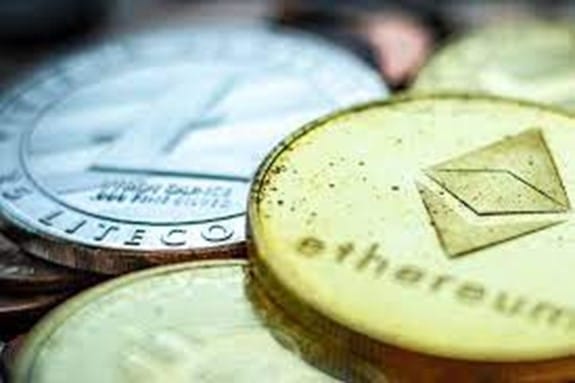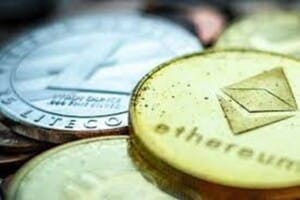 4. The Netherlands
The Netherlands is among the top ten richest countries in the world. Their attitude towards ingenious innovations and investments has placed them among the global economic leaders. Just like any other latest technology, the Netherlands has embraced cryptocurrency as well. If you are a Dutch citizen, then you are probably used to transacting in cryptos as normally as a regular currency.
The Dutch government has shown a huge belief in cryptocurrency. They trust that cryptocurrency is the future and that, using this currency, it can boost their already developed economy even further. The Dutch National Bank has regularized cryptocurrencies. The Netherlands government did not put any strict regulations on crypto transactions, which makes it one of the most crypto friendly countries. People can use and transact in cryptocurrency without any hesitation or fear.
The Financial Action Task Force of the Netherlands has standardized the crypto market, which helps them to stand among the world leaders in the crypto industry.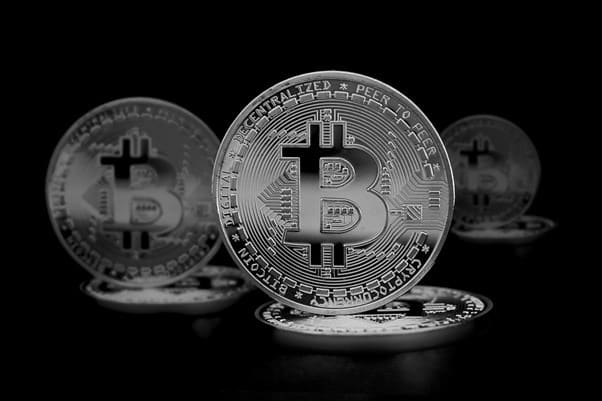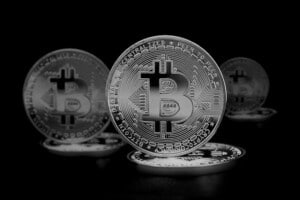 5. Canada
Canada is one of the fast-growing economies in the world, and to no one's surprise, it is the first country to establish a legal framework to regulate cryptocurrency. 
Canada's Proceeds of Crime and Terrorist Financing Act (PCA) has helped them to bring all the entities and persons dealing in cryptocurrencies under the radar. This makes it easy to track all the transactions and monitor illegal activities in crypto payments.
Canada has no laws that say dealing in cryptocurrency is illegal, which puts them among the cryptocurrency friendly countries. Canada's tax system is unbiased and immigrant-friendly, which makes it one of the top crypto tax friendly countries. It is the most suitable country to start your own crypto business as there are no heavy capital gains taxes.
Not just for trading Canada is one of the best places if you are looking to mine cryptos. Its vast resources and availability of all the latest technologies make it one of the crypto mining friendly countries. If you are looking to set up your own mining farm, then Canada is among the very best crypto friendly countries to move to as it fulfills all the needs for one's crypto related activities.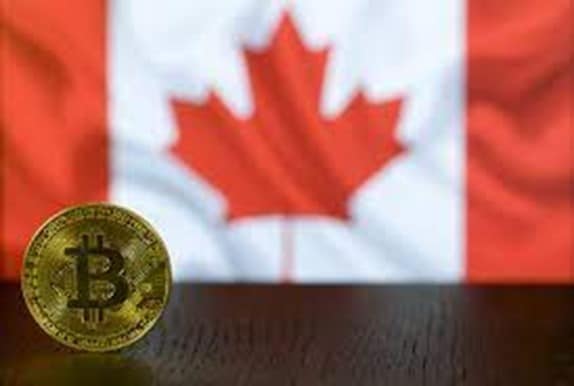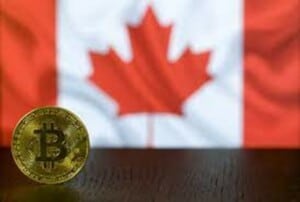 6. Germany
Being one of the world leaders in the economy, the German government has opened its wings to cryptocurrencies. Their approach toward cryptocurrency is different from any other country. They are a crypto friendly country, but the crypto currency is not completely tax-free.
However, don't be disappointed. This is not the end. The German government has shown a different approach toward crypto taxation. If you are an individual who has been holding bitcoin or any other crypto for more than a year, then you are not liable to tax on your capital gains. Also, if you trade or exchange cryptos for money and your profit is less than 600 euros, then you don't have to pay any taxes.
This income tax policy makes it one of the crypto tax friendly countries. With this approach, they aim to create a sustainable digital economy in the long term where people take it seriously. So if you are serious about crypto, then this is a good option for you. Learn more about how to buy citizenship with cryptocurrency.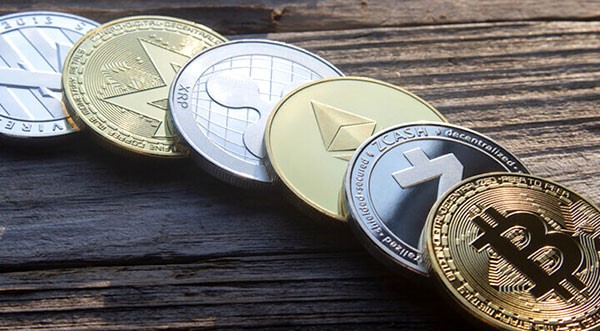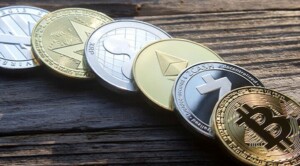 7. Luxembourg
If you are looking for the most crypto friendly countries to invest in cryptocurrency businesses, then this is the place for you. The Luxembourg government regards the cryptocurrency as a legitimate currency which puts this country among the top crypto friendly countries.
There are no restrictions on investing and trading in cryptos. Though they don't have any legitimate rules for cryptocurrency, their approach towards it is very progressive. The Commission de Surveillance du Secteur Financier (CSSF) regulates the crypto exchanges in the country, and the rules are the same for them as any other financial organization.
The country sees a future in cryptocurrency and has plans to normalize it moreover time to boost its digital economy. They are among the first countries to accept bitcoin payments. By attracting more and more crypto investments they have placed themselves among the most crypto friendly countries.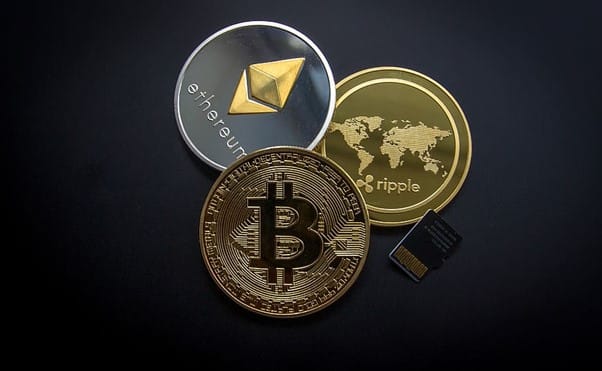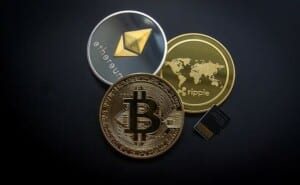 8. Estonia
Estonia is among the European crypto friendly countries. Though it is small by size, its GDP and per capita income are on par with top countries. They are one of the first countries to accept cryptocurrency as a legal form of currency. Not only that, Estonia is a hub for crypto firms in Europe. If you plan to write a success story on digital currency, then it should start here. If you are an investor looking to put your money into the blockchain industry, then Estonia is the place to look for.
Digital Currencies are treated as equal to the country's regular currency, and it is taxable just like their regular currency. There are no hidden taxes in crypto trading, mining, and investing which makes it one of the most unbiased countries for crypto investors. Even one of their largest finance organizations LHV Bank of Estonia has embraced blockchain technology and has its own cyber wallet app to invest and trade with cryptos.
What's more, their app allows its users to send digital renditions of their own euros. This has helped pave the way in making Estonia one of the best places to start your own blockchain company.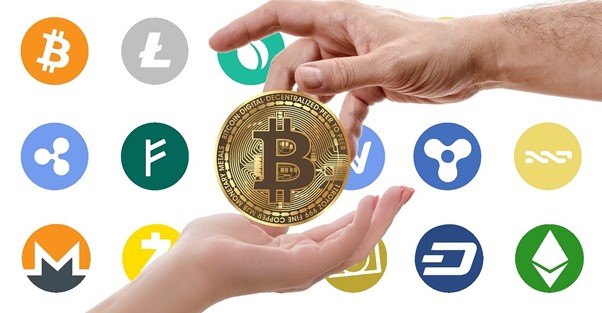 9. Singapore
When it comes to crypto friendly countries in Asia, one country stands at the top, and it's Singapore. It is famous as a fintech hotspot in the eastern part of the world. Singapore's government has shown great interest in the cryptocurrency.
The Monetary Authority of Singapore has progressive plans for the crypto industry along with safety measures to keep it safe from money laundering and other criminal activities. If you are from Asia and looking to invest in cryptos, then Singapore is among the top options for crypto investors because the capital gains tax on crypto trading is non-existent. 
However, the organizations based in Singapore which act as a crypto trading company and deal with crypto payments are bound to pay capital gains tax as per their income tax laws. But that doesn't stop Singapore from being one of the crypto tax friendly countries.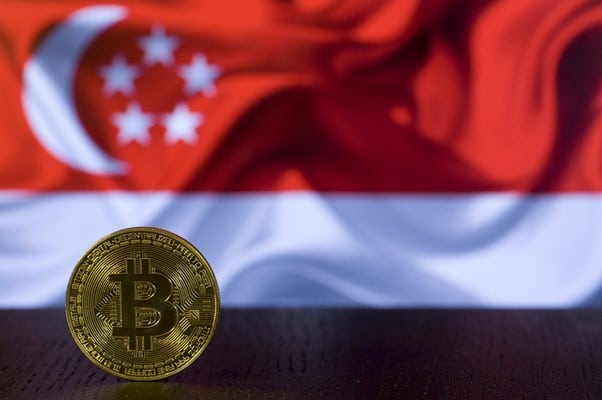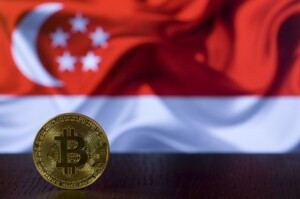 10. Switzerland
In 2018, Switzerland came up with a piece of groundbreaking news by becoming the first financial organization in the world to offer business accounts to crypto companies. This was the move that placed them among the global leaders in the crypto world, and this also helped them to eliminate fraudsters and encourage legitimate blockchain businesses.
The government recognized bitcoin and other cryptocurrencies as legitimate digital assets, and Bitcoins are even valued as legal tenders in some regions. Individual traders who hold and invest using their own accounts are not liable to tax in Switzerland. And if you buy or sell through the authorized professional traders, then it is considered a business, and you will be taxed accordingly. Learn more about buying citizenship with Bitcoin.
A city named Zug in Switzerland is famous as a crypto valley. The city acts as a literal magnet for fin techs and other blockchain-related startups. The city has no capital gains tax on cryptos, which has attracted more and more crypto investors since 2016, by accepting Bitcoin payments for the first time. Zug is the place that helps put Switzerland among the leading bitcoin friendly countries.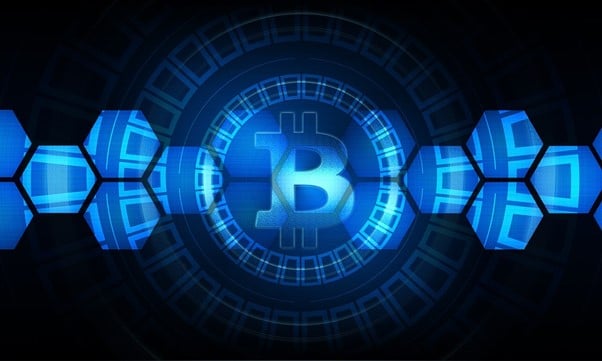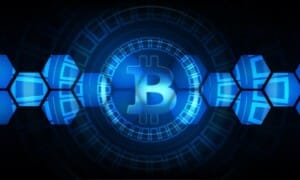 Conclusion
So now you know where to go if you want to live in a cryptocurrency ecosystem, which country has no tax on cryptocurrency, and which country is good for cryptocurrency trading and blockchain projects. But, we suggest you invest carefully as the industry is still relatively new and the local governments can surprise you at times. We advise you to invest with caution and be wise when investing. Keep yourself up to date with the information about new laws and regulations related to cryptos introduced by the crypto tax free countries that you are living or investing in to avoid any kind of unnecessary obstacles further down the line.