Cryptocurrency has spread its wings to every corner of the world and is fast becoming the most flexible and convenient form of monetary transactions. Initially, governments worldwide were skeptical of cryptocurrency because of its anonymity. But slowly and surely, the situation is changing. Governments across the world are showing interest in becoming crypto-friendly countries. They have started accepting cryptocurrency transactions, regularizing them, and even molding their economy around them.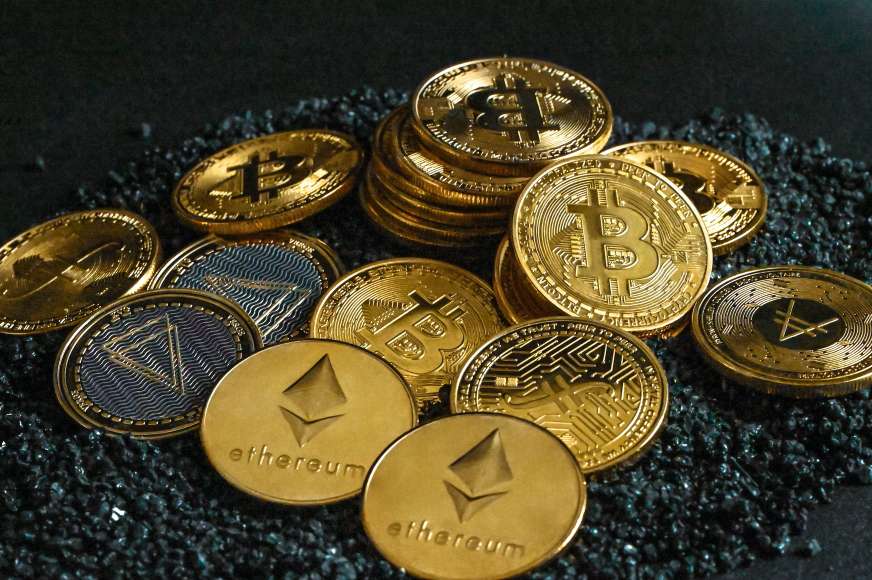 Not so long ago, most countries looked at crypto businesses as a form of money laundering. But this is certainly not the case today. There are many crypto-friendly countries in the world today. Many of them are also crypto-tax-free countries.
These crypto-friendly countries are leading the digital assets market and paving the way for other countries to follow in their footsteps.
What makes a country crypto-friendly?
There are many layers to crypto-friendliness. The term can carry varying significance depending on individual perspectives since no two countries tend to adopt the same crypto regulations. Governments have come a long way since the birth of crypto in 2009, and many have relaxed their rigid stance to adjust to the evolving global landscape and capitalize on it.
Some countries attract foreign investment with low restrictions on activities like crypto trading and innovation. Low capital gains tax, and even the non-existence of crypto taxes, allow foreign investors to optimize their foreign investments.
Generally, a country that embraces cryptocurrencies should exhibit one or more of the following characteristics:
No (or low) crypto capital gains taxes

No (or low) crypto income tax

No (or low) tax on crypto companies and exchanges
Friendliness toward crypto can also be achieved through support for innovation, reduced restrictions on crypto trading, and specific concessions for those involved in the crypto space.
Crypto-Friendly Countries 
Have you ever thought about what really makes a country crypto-friendly? Is it the digital asset laws or the capital gain taxes policy? This article delves into how certain countries have managed to become the global leaders of this digital era. Here is a list of crypto-friendly countries and the rationales behind why they are some of the best options for investors.
1. Portugal
If you ask any crypto enthusiast, "What is your dream destination?" they will probably come up with one name, Portugal. As per the UN's definition, Portugal is one of the world's most developed nations; And just like any developed nation, they have shown interest in the latest technologies, with crypto being among the top priorities.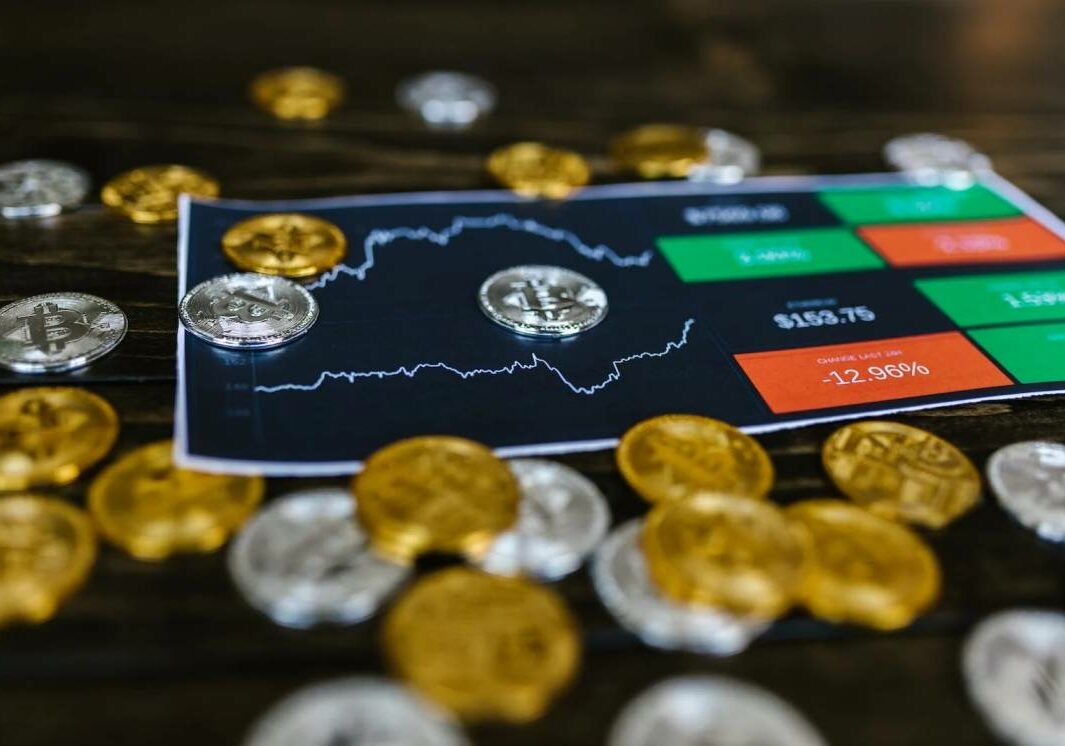 If you are concerned about the tax systems in crypto-friendly countries, then this is the place for you to go. Cryptocurrency gains are tax-free in the country, meaning you don't have to pay capital gain taxes, provided the assets have been held for at least one year. Learn more about Bitcoin in Portugal.
Portugal came up with a Digital Transitional Action Plan in April 2020. With this plan, the Portuguese government aims to improve business innovation and digital transformation of their economy. The government has introduced Technological Free Zones for blockchain companies to conduct technological experiments.
They are not just looking to use the crypto market, but are interested in improving it, which positions Portugal as the ideal country to move to for crypto enthusiasts and investors. Learn more about Portugal's Crypto Tax.
2. Malta
Though one of the smallest countries in the European Union, Malta is a leader in digital currency in Europe. Their progressive approach toward digital assets has put them among the world leaders in surveys of crypto-friendly countries.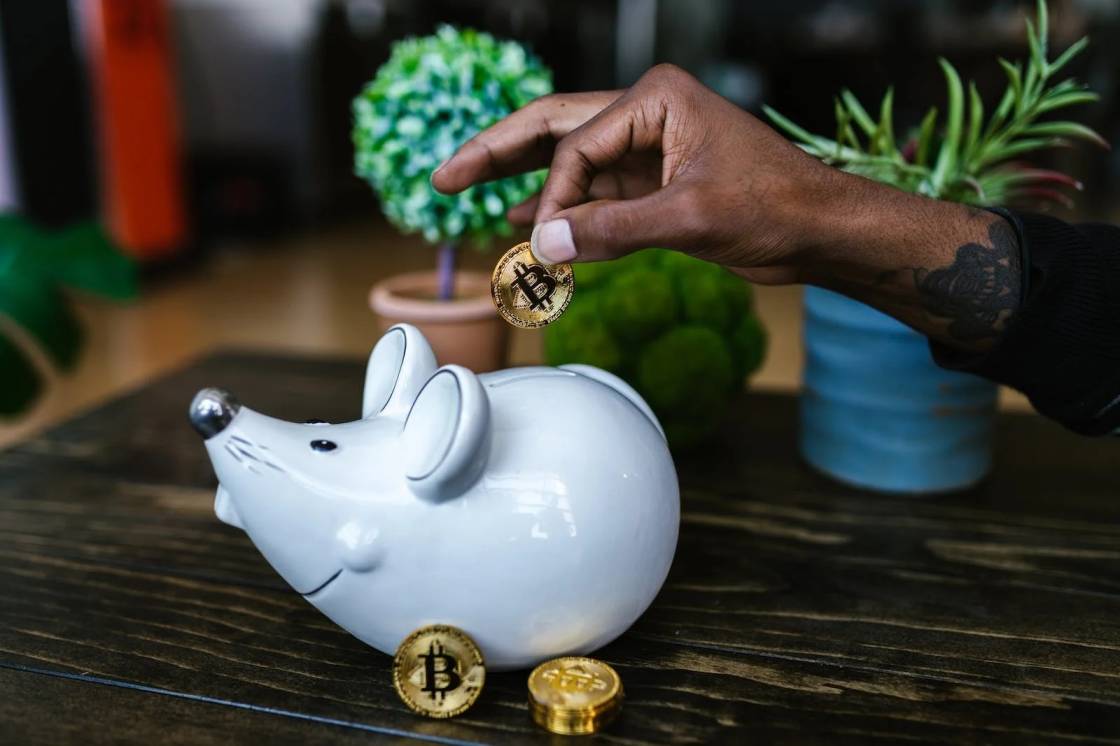 Malta has an image as the go-to country for any fintech company that wants to work on blockchain technology, which is the foundation of cryptocurrency.
Unlike any other country, Malta has leveraged the crypto boom to its advantage since its inception. If you want to invest in cryptocurrency, this is one of the best crypto-friendly countries in the world, and here is why.  
Malta was the first country to bring a legislative package designed to create a regulatory ecosystem for cryptocurrency in which the crypto industry could operate and grow. Malta's new legislative package comprises these three things: 
Categorizing cryptocurrencies into distinct classes according to their potential and implementing regulations that facilitate the offering of digital financial assets to the public and related services through the Virtual Financial Assets Act.

Malta brought the Innovative Technology Arrangements and Services Act (ITAS), which provides a regulatory system, technological arrangements, and services, including distributed ledger technology. 

Malta set up a Digital Innovation Authority with the Digital Innovation Authority Act. 
In addition to these three legislations, Malta is widely recognized as one of the most income tax-friendly countries, thanks to its equitable tax system for both permanent and temporary residents, solidifying its position as a leading crypto-friendly country in Europe.
3. Slovenia
Nestled in the heart of Central Europe, Slovenia enjoys a thriving economy and ranks within the top 30 countries on the Human Development Index.
Unlike most other governments, the Slovenian government has shown a massive interest in cryptocurrency, openly encouraging Bitcoin and other forms of private money. The country also has several crypto-friendly banks.
One of the key factors contributing to its leading position on the list of European crypto-friendly countries is its taxation system.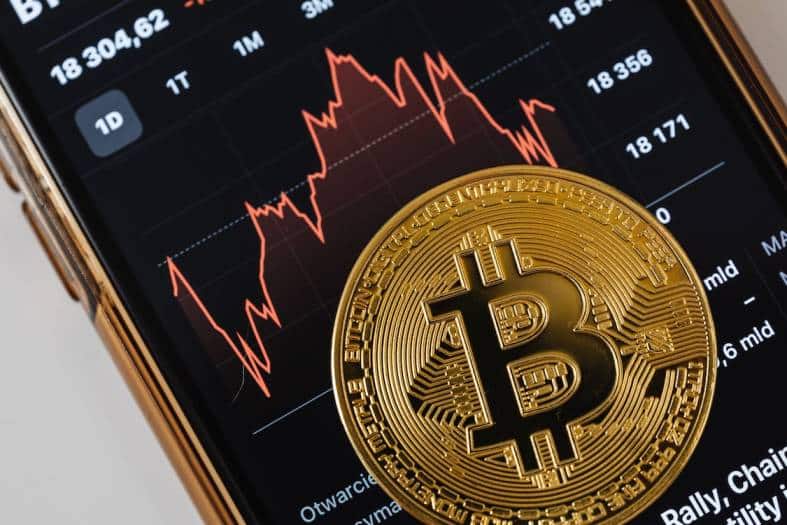 For any investor, crypto taxes, such as capital gains taxes, are a massive tax burden, but the Slovenian government has introduced initiatives to attract crypto exchanges to their country.
In Slovenia, capital gains tax is not charged on the money earned from crypto trading and fluctuations in the market, as the country does not recognize cryptocurrency as a financial instrument or as shares according to Slovenia's Personal Income Tax Act. Most countries charge a high amount of taxes on crypto capital gains.
Cryptocurrency mining is also tax-free in Slovenia, making it the ideal destination for crypto mining. If you are looking to save some taxes on crypto capital gains, then no other nation can offer you greater advantages than Slovenia. Their legislation is also highly accommodating towards cryptocurrency exchanges, facilitating seamless trading of digital currencies for individuals.
4. The Netherlands
The Netherlands is among the top ten richest countries in the world. Their attitude towards ingenious innovations and investments has placed them among the global economic leaders. Like any other cutting-edge technology, the Netherlands has also embraced cryptocurrency. Being a Dutch citizen, you're likely accustomed to conducting cryptocurrency transactions as effortlessly as you would with conventional currencies.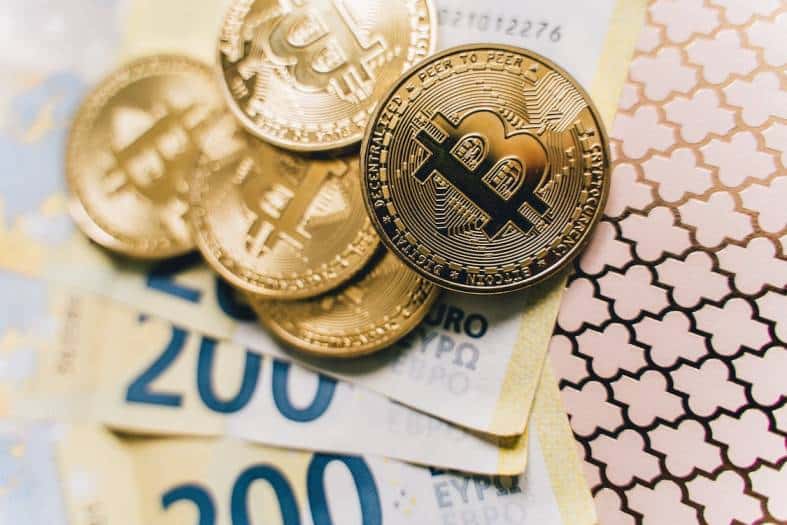 The Dutch government has demonstrated belief in cryptocurrency, trusting that cryptocurrency is the future and the use of it boosting their already developed economy even further.
The Dutch National Bank has regularized cryptocurrencies, while the Netherlands government has not imposed any strict regulations on crypto transactions, which makes it one of the most crypto-friendly countries.
People can use and transact in cryptocurrency without hesitation or fear of breaking the law.
The Financial Action Task Force of the Netherlands has standardized the crypto market, which positions them as global frontrunners in the crypto scene.
5. Canada
Canada is one of the fastest-growing economies in the world. To no one's surprise, it was the first country in the Americas to establish a legal framework to regulate cryptocurrency. 
Canada's Proceeds of Crime and Terrorist Financing Act (PCA) has helped them to bring all the entities and persons dealing in cryptocurrencies under their radar, making it easy to track all the transactions and monitor illegal activities in crypto payments.
Canada has no laws that say cryptocurrency dealing is illegal, placing them among cryptocurrency-friendly countries. The country's tax system is unbiased and immigrant-friendly, which makes it one of the top crypto-tax-friendly countries. It is the most suitable country to start your own crypto business as there are no heavy capital gains taxes to consider.
Canada is not only an excellent destination for trading cryptocurrencies but also one of the prime locations for cryptocurrency mining. Its vast resources and availability of all the latest technologies make it one of the top crypto-mining-friendly countries. If you want to set up your own mining farm, Canada is among the best crypto-friendly countries to move to, as it fulfills all the needs for one's crypto-related activities.
6. Germany
Being one of the world's economic leaders, the German government has opened its wings to cryptocurrencies. Their approach toward cryptocurrency differs from most other countries; They are a crypto-friendly country, but cryptocurrency is not completely tax-free.
However, don't be disgruntled; The German government has shown a different approach toward crypto taxation; If you have held Bitcoin or any other crypto for more than a year, you are not liable to pay tax on capital gains.
Furthermore, if you trade or exchange cryptos for FIAT currency and your profit is less than €600, you won't be liable to pay any taxes.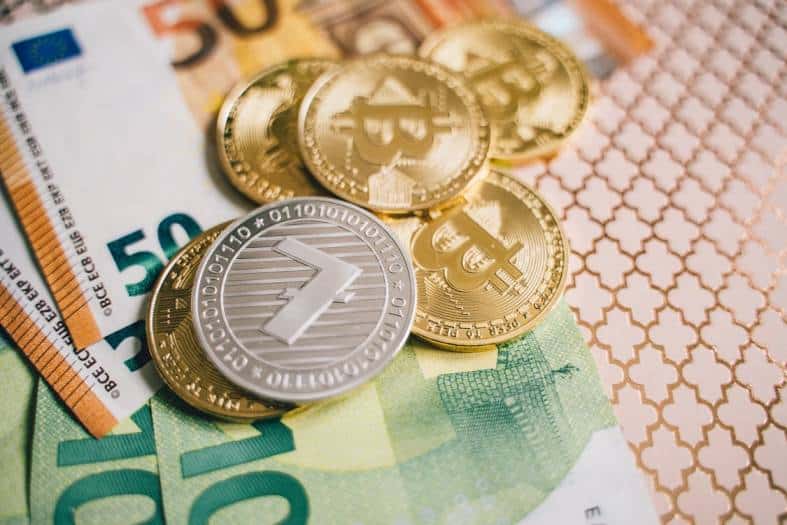 This income tax policy makes Germany one of the best crypto-tax-friendly countries. With this approach, they aim to create a sustainable digital economy in the long term, which its citizens can take it seriously. So if you are serious about crypto, Germany is a good option. Learn more about how to buy citizenship with cryptocurrency.
7. Luxembourg
Luxembourg is your ideal destination if you are seeking the most favorable regulatory environment for investing in cryptocurrency businesses. The Luxembourg government does not have specific regulations on Bitcoin as a legitimate currency, which puts this country among the top crypto-friendly countries by default.
There are no restrictions on investing and trading in cryptos, and though they don't have any established legislation for cryptocurrency, their approach toward it is very progressive. The Commission de Surveillance du Secteur Financier (CSSF) regulates crypto exchanges in the country, and the rules are the same for them as for any other financial institution.
The country sees a future in cryptocurrency and plans to normalize it; moreover, it is time to boost its digital economy. Luxembourg is among the first countries to accept Bitcoin payments. By attracting more and more crypto investments, they have placed themselves as one of the most crypto-friendly countries.
8. Estonia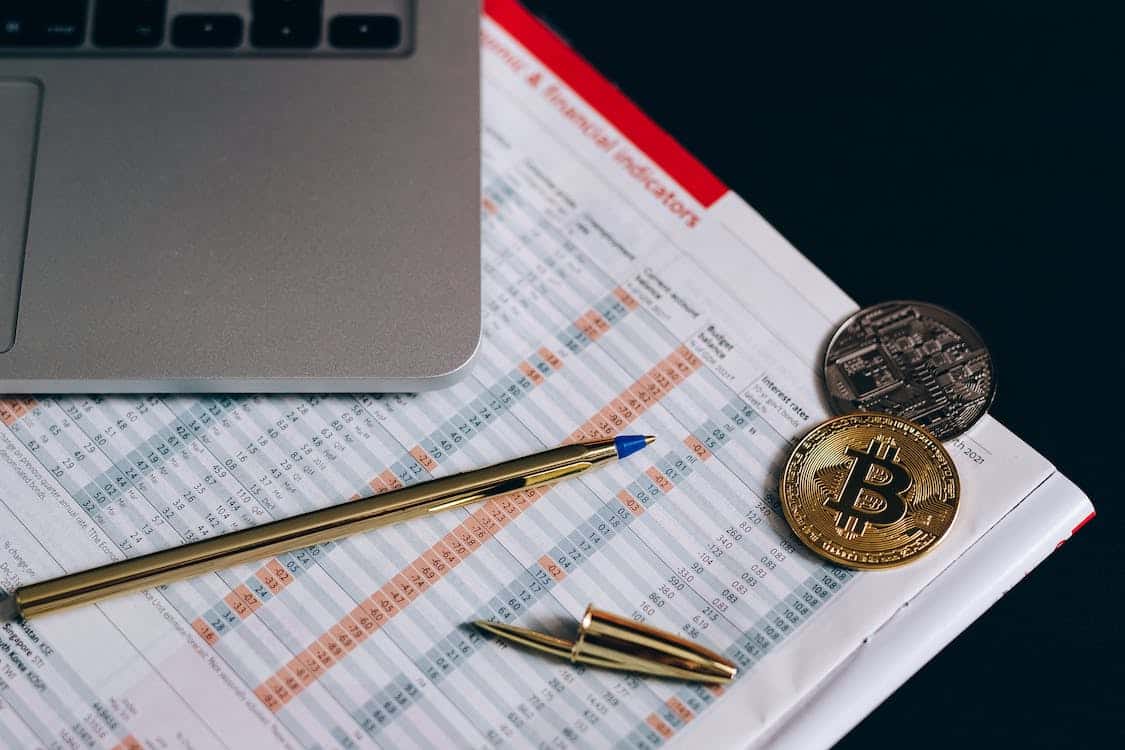 Estonia ranks among the top European crypto-friendly countries. Though small, its GDP and per capita income are on par with leading nations. They are among the first countries to accept cryptocurrency as a legal currency. Not only that, Estonia is a hub for crypto firms in Europe.
Estonia would be a good place to start if you intend to write a tale of success about digital currency. As an investor or entrepreneur looking to put your money into the blockchain industry, Estonia is a safe bet.
The treatment of digital currencies as equivalent to the national currency means they are subject to taxation. There are no hidden taxes in crypto trading, mining, and investing, making it one of the most unbiased countries for crypto investors. Even one of their largest financial institutions, LHV Bank of Estonia, has embraced blockchain technology and has its own cyber wallet app to invest and trade cryptos.
Moreover, their app allows users to send digital renditions of their euros, helping pave the way to making Estonia possibly the best country for cryptocurrency and starting your own blockchain company.
9. Singapore
Regarding Bitcoin-friendly countries in Asia, one country stands at the top: Singapore. It is famous as the far east's fintech hotspot, and the Singaporean government has shown great interest in cryptocurrency.
The Monetary Authority of Singapore has progressive plans for the crypto industry and safety measures to prevent money laundering and other criminal activities. If you are looking to establish cryptocurrency finances, Singapore stands out as one of the prime choices for crypto investors, primarily due to the absence of capital gains tax on cryptocurrency trading.
However, organizations based in Singapore that act as crypto trading companies and deal with crypto payments are bound to pay capital gains tax as per their income tax laws. But that doesn't stop Singapore from being one of the most crypto-friendly countries.
10. Switzerland
In 2018, Switzerland made waves in the financial world by having the world's first financial institution to offer crypto companies business accounts. This move established their position among global leaders in the crypto world and helped eliminate fraudsters, attracting legitimate blockchain businesses.
Switzerland classifies cryptocurrency as legitimate digital assets, and Bitcoin is even deemed legal tender in some Cantons. Individual traders who hold and invest crypto using their personal bank accounts are not liable to tax in Switzerland.
However, buying or selling crypto through authorized professional traders is considered a business activity, and you will be taxed accordingly. Learn more about buying citizenship with Bitcoin.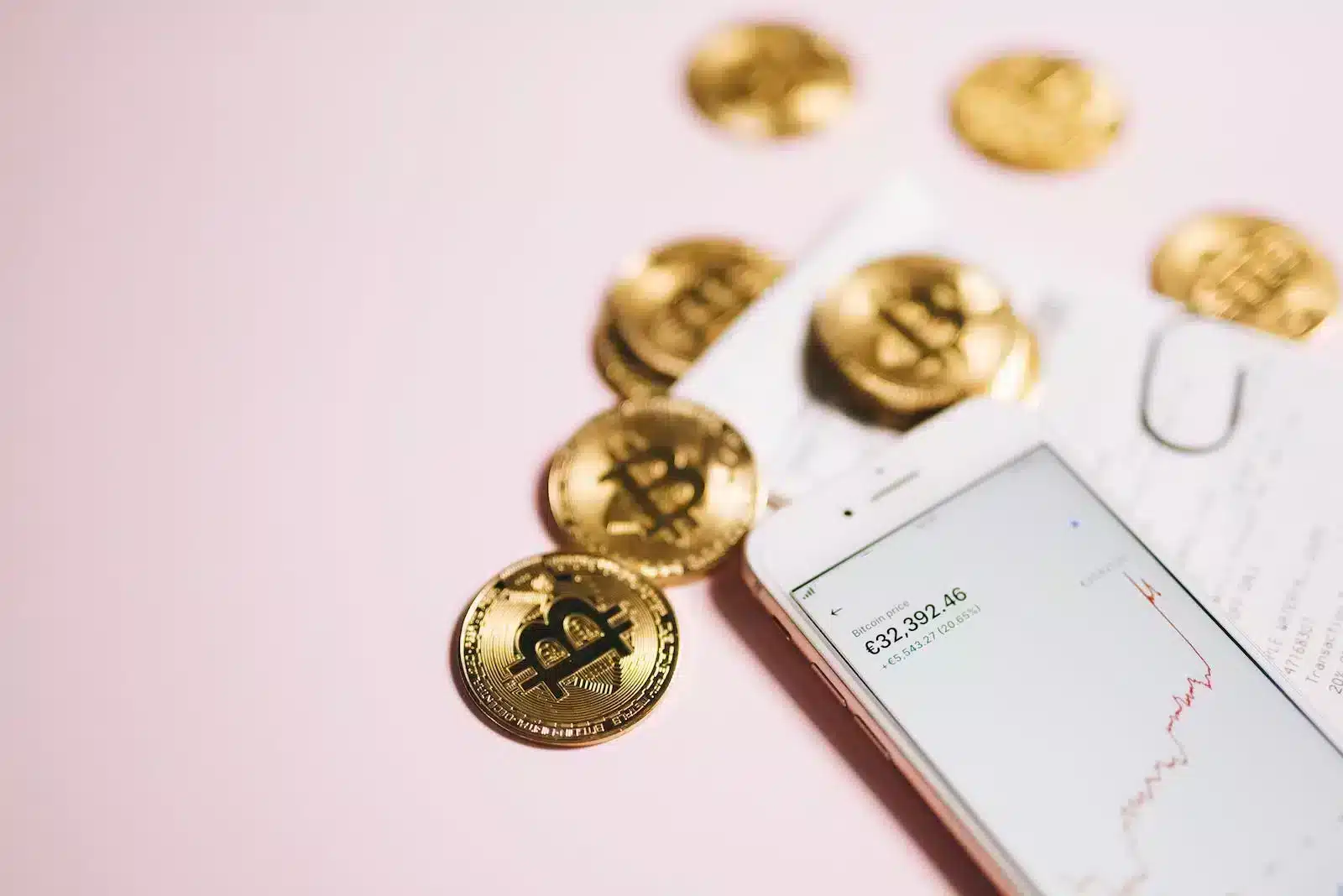 A Canton named Zug in Switzerland is a crypto hub and is famously known as a Crypto Valley. The city is a magnet for fintech startups and blockchain innovation. There is no capital gains tax on cryptos in the Crypto Valley, and it was one of the first locations to accept Bitcoin payments, which has played a significant role in drawing a considerable number of crypto investors. Zug is the place that put Switzerland on the map of leading Bitcoin-friendly countries.
The Least Crypto-Friendly Countries
China
China has been vocal in its strict regulations and crackdowns on cryptocurrencies and cryptocurrency-related activities. The country has implemented a ban on Initial Coin Offerings (ICOs), restricted cryptocurrency exchanges, and has taken steps to limit crypto mining operations.
India
India has expressed concerns about cryptocurrencies and has taken a cautious approach to their adoption. Although Indian residents are free to trade crypto, the government imposes a staggering 30 percent tax rate on crypto gains.
Algeria
Algeria has imposed a complete ban on crypto and all other digital assets, considering them illegal and restricting their use and trading.
Bolivia
Bolivia has banned cryptocurrencies, expressing concerns about financial stability and potential criminal activities associated with them.
Ecuador
There is no official ban on crypto in Ecuador: however, the Central Bank of Ecuador has made it clear that Bitcoin is not a legitimate form of payment. The country also plans to establish its own state-backed digital currency called the Sistema de Dinero Electrónico, which may set a precedent for prohibiting or excluding other cryptocurrencies.
Bangladesh
Bangladesh has prohibited the use of cryptocurrencies and deems their trading and transactions unlawful.
Morocco
Like Bangladesh, Morocco has banned cryptocurrencies entirely, considering them a violation of exchange regulations.
Conclusion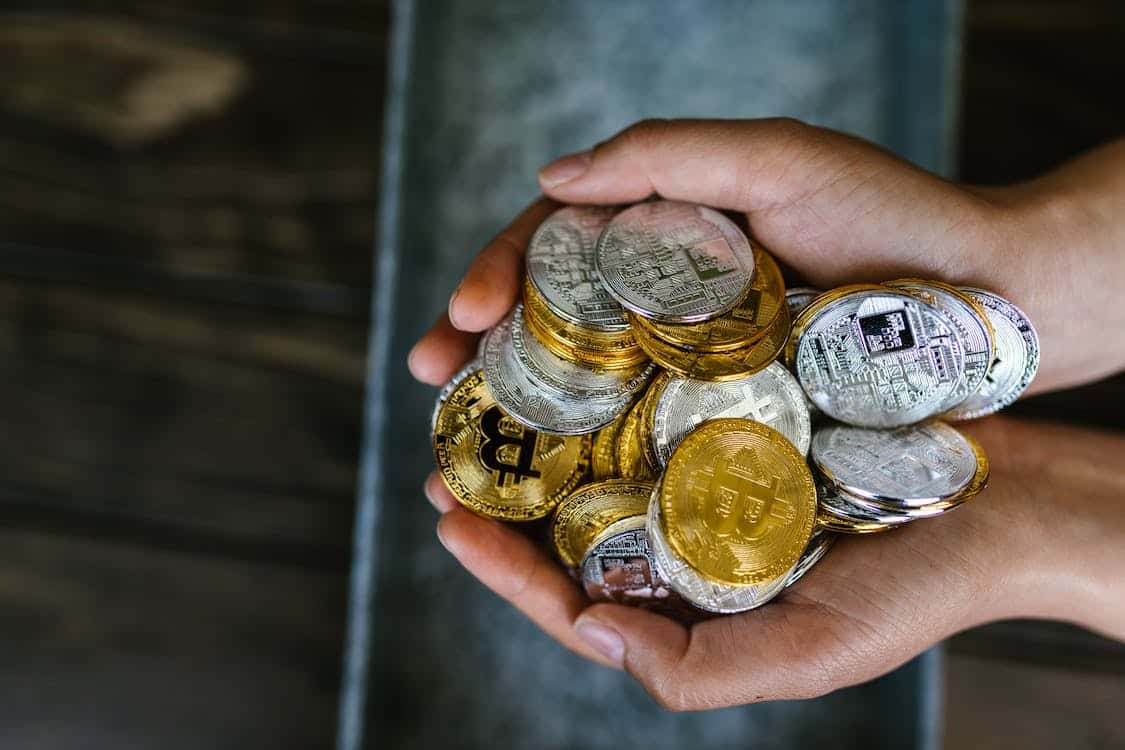 So now you know where to go if you want to live in a friendly cryptocurrency ecosystem, which country has no tax on cryptocurrency, and which government is favorable for cryptocurrency trading and blockchain projects.
However, we advise exercising caution when investing as the industry is still relatively new, and local governments can occasionally introduce unexpected changes.
Keep yourself updated with information about new laws and regulations related to cryptos introduced by the crypto-tax-free countries that you are living or investing in to avoid any unnecessary obstacles further down the line.
Who are we?
Global Citizen Solutions is a boutique global citizenship and residence advisory firm providing international clients with citizenship, residency, and finance solutions. Contact us today to find out how you can optimize taxes on your crypto investments.
Frequently Asked Questions about Crypto-Friendly Countries
Which is the most crypto-friendly country?
There is no definitive answer for the most crypto-friendly country; however, Portugal is one of the top crypto-tax-friendly countries and what many crypto investors would consider: The most crypto-tax-friendly. This EU nation has solidified its crypto tax-friendliness in three ways:
Portugal has implemented a clear and favorable regulatory framework for cryptocurrencies.

Portugal offers attractive tax incentives for individuals engaged in cryptocurrency-related activities and those with crypto assets. The

Portugal Non-Habitual Resident Regime (NHR) program

grants eligible investors who become tax residents in Portugal a range of tax benefits, including potential exemptions from paying taxes on cryptocurrency gains, crypto assets, and trading crypto.

Portugal has publicly supported blockchain projects and innovation. The country has established initiatives and programs to foster the growth of crypto startups and digital innovation, including in the blockchain and crypto ecosystem. This support encourages the development of crypto-related businesses and projects and has attracted many crypto holders and innovators to the country.
Which country is number one in cryptocurrency?
It is challenging to designate a single country as the definitive number one country in cryptocurrency, as the cryptocurrency landscape is global and decentralized, and there are frequent changes in comprehensive crypto regulations, with many countries battling to control it.
The US was once a hub for crypto innovation and trading; however, restrictive crypto regulations on crypto exchanges have meant that the US is no longer among the top crypto-friendly countries, and even as far as being labeled as one of the least crypto-friendly countries in the world.
Portugal has gained recognition as a significant player in cryptocurrency, often regarded as the number one country in cryptocurrency. There are several reasons for this:
The regulatory approach to cryptocurrency in Portugal strikes the ideal balance between consumer protection for crypto users and limiting control of crypto transactions, digital assets, and innovation

The country is considered a crypto tax haven by providing tax-free incentives for crypto-derived capital gains through programs like the Portugal Non-Habitual Resident Regime (NHR) program.

The government openly supports blockchain projects and innovation. Many crypto companies and enthusiasts flock there for expansion and collaborative opportunities.
Which country has no crypto restrictions?
Singapore is a country that has no crypto restrictions. While Singapore does have regulations in place to address risks such as money laundering and terrorist financing, it has generally been supportive of blockchain technology. It has established a clear legal framework that allows unrestricted crypto trading as well as exemption from capital gains tax on crypto gains. Only crypto exchanges are liable to pay corporate income tax as crypto taxes.
Which country has the lowest crypto tax?
El Salvador not only boasts one of the lowest crypto taxes but was officially one of the first crypto tax havens. The country was among the first to adopt Bitcoin as a legal tender. With the El Salvadorian government publicly stating that foreign residents are not liable to pay income tax on Bitcoin legal tender and capital gains, El Salvador is now seen as one of the top crypto-friendly countries to move to.