Situated in the central Mediterranean sea, Malta is an archipelago in Europe that consists of three small islands- Gozo, Comino, and Malta. Marked by a rich history, vibrant culture and phenomenal natural grandeur, this island country today has emerged as one of the most attractive places to live, study, and invest in Europe. Know more about Malta.
Why Study in Malta?
This island country boasts of a top-notch education system as it follows educational policies and programs that are on par with international standards. The schooling infrastructure in the country encourages a scholarship approach, making education accessible and economical for all. The government has made it compulsory for all children from the age of 5-16 to attend school and also encourages students to pursue a university degree thereafter. So if you are looking to invest in Malta's thriving economy and culture, we assure you that you don't have to worry about the education system for your children.
Stages of schooling in Malta 
First Stage –Primary Education (5 years – 11 years old)
Second Stage –Secondary Education (11 years – 18 years old)
Third Stage –Post Secondary Education ( 18 years old and above)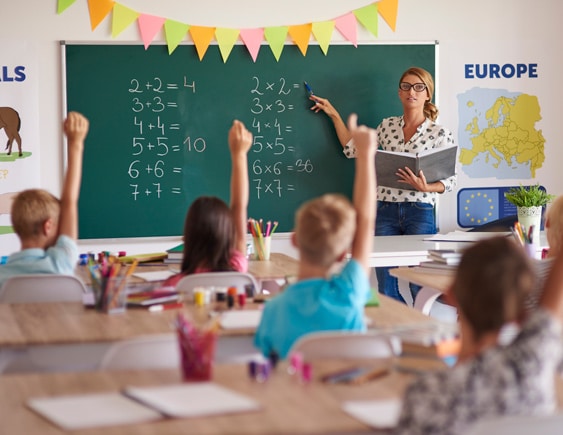 Educational Structure
The education system in Malta is structured into three broad categories – State or Public schools, Church schools and Independent schools (International and Private schools in Malta). The state schools are open to all students and are located all over important towns and villages. Apart from these schools, the Church schools and the International and Private schools in Malta ensure education for its students from pre-primary to upper secondary.
Language
Since Malta is a bilingual country, both English and Maltese are spoken in schools and in work.
In church and state schools, classes are usually given in Maltese with the exception of English lessons. On the other hand, English is the preferred language in the classrooms across private and international schools. Outside class, students speak either languages or whichever they are comfortable with their friends, families, and teachers.
Church Schools in Malta
Since Roman Catholics constitute the majority of the population in Malta, there are quite a number of Church schools in the country that operate under the Catholic Church. Owing to an agreement with the Maltese Government, these schools do not charge any tuition fees but parents are requested to donate annually to help the school cover expenditure. In addition to this, transportation to and from schools, uniforms, and other school essentials need to be covered by parents themselves.
Why opt for Church Schools in Malta?
Schooling is done in English
Lower expenditure in comparison to private/international schools
A fair midway between state-run schools and private schools
International Schools in Malta
Backed with state-of-the-art facilities, International schools across Malta are considered the best English schools in the country. Since these schools offer standardized systems of training all across the world, these educational institutions can be the best option for foreign students in Malta. The international schools also give exclusive access to global diploma programs, attracting many foreign students.
Fees for Private/International Schools in Malta
The fee structure varies from school to school in Malta, but the expenditure incurred for the majority of the private schools comes to around €3,700 a year. The tuition fees are generally lower during the primary stage but gradually goes on the higher side as the students' progress to secondary and upper-secondary school.
Accreditation
International and private schools in Malta offer the globally recognized accreditation called the international baccalaureate (IB). In addition to this, the Council of International Schools (CoIS) – non-profit community of international schools and upper-secondary educational organizations offers educational accreditation, teacher recruitment assistance, access to higher education, and more.
Best International Schools in Malta

If you're new in the country or planning to settle in Malta very soon, you can refer to this list of the best international schools in Malta.
1. Verdala International School
Address – Fort Pembroke
Pembroke PBK1641, Malta
Contact No: (356)21375133
Situated in the district of Pembroke, Verdala International School was founded in 1976 as a day school to offer education mainly to expat children in Malta. Since then, the school has evolved and now has over 500 students studying on its campus.
The school's curriculum offers the following programs:
Age 3-Grade 5: International Primary Curriculum, used by over 1000 schools in over 90 countries.
Grade 6-8: IB Middle Years Program, begins in August 2022.
Grades 9 and 10: International General Certificate of Secondary Education (IGCSE), authorized by the Cambridge International Examinations Board.
Grades 11 and 12: International Baccalaureate Diploma Program (IBDP) and IB Career-related program (IBCP), authorized by the IB board since 1995 and recognized by universities around the world.
Recognitions and Affiliations
-Authorized to provide IB Diploma Programme
– Affiliated with the Cambridge IGCSE Programme
– Member of the European Council of International Schools
– Member of the Mediterranean Association of International Schools and Colleges, United States
Tuition Fee Structure
Administration  – €300
Registration – € 5,000
Tuition Fees (PER SCHOLASTIC YEAR)
Pre-Kindergarten 1 and 2 – €8,050
Kindergarten to grade 5 – €9,082
Grades 6 to 8 – €10,158
Grades 9 and 10 – €10,670
Grades 11 and 12 – €10,812
 Contribution towards Capital Projects- €1,000
Residency Program

 

–

 

€10,000
2. QSI International School
Address – Triq Durumblat
Mosta MST 4815 Malta
Contact No: 356 2142 3067
The QSI International School of Malta school offers a comprehensive and meticulous academic curriculum that prepares and trains its students for top educational colleges and institutions. As the institution follows the Mastery Learning Mode of education, students learn at their own pace, allowing them to become proficient in their knowledge and skills. 
One of the well-known Malta private schools, QSI, is packed with indoor and outdoor learning opportunities for students. It has an engaging and interactive learning ecosystem that provides children's education to over 200 students from 40 different nationalities.
Recognitions and Affiliations
– Accredited by the Middle States Association (since 2015)
The QSI Malta tuition fees – Contact the school for details
3. St. Edward's College
Address: Birgu (Citta Vittoriosa)
Cottonera – CSP 09 Malta
Contact No: (356) 27881199
Previously known as the St Edward's Catholic School for Boys, St Edward's College is a catholic all boys school that follows the principles of British Public School. The school is equipped with expert teachers who enable students with the right knowledge and tools to succeed in life. St Edward's College school curriculum focuses on 3 pillars – Thinking, Understanding, and Learning (TUL), an approach that is modeled to fit with modern life.
Registration Fees 2021/2022
Nursery / Kindergarten – €250
Junior / Middle / Senior – €815
IB Program Sixth Form – €750
Boarding – €750
Son of Old Edwardian (1st child) – €582
Son of Old Edwardian (2nd child) – €350
Brother at College – €466
Tuition Fees for Scholastic Year 2021/2022 per Trimester/Term:
Year                                                        Fee per Term
NURSERY                                                    € 655  
KG 1                                                               € 910  
KG 2                                                               € 910  
YEAR 1                                                          € 1,198
YEAR 2                                                          € 1,232
YEAR 3                                                          € 1,614
YEAR 4                                                          € 1,614
YEAR 5                                                          € 1,614
YEAR 6                                                          € 1,819
YEAR 7                                                          € 1,935
YEAR 8                                                          € 1,935
YEAR 9                                                          € 2,137
YEAR 10                                                        € 2,137
YEAR 11                                                         € 3,205 (2 terms)
YEAR 12                                                        € 2,400
YEAR 13                                                        € 3,600 (2 terms)
For international students there is an extra charge of €200 per term
Best Private Schools in Malta

Although the International Schools in Malta are highly recommended as the best English schools and provide education on par with global standards, the tuition fees are always on the higher side. So if you are looking for cheap schools in Malta for international students, here is a list of private schools that you can refer to:
1. San Andrea School
Address: L-Imselliet, Zebbiegh, MST 11, Malta
Contact No – +356 21 43 88 00
Motivating and challenging its students at every turn, San Andrea school is a co-educational private school in Malta that focuses on creating an environment for its learners that is strongly marked by hands-on experience. Aligned with the school's vision, the teachers here aim at providing a holistic learning opportunity that takes into account creative, as well as, systematic learning processes. Hence it has earned the reputation of being one of the high quality private and international schools in Malta.
2. San Anton School
Address: L-Imselliet, Zebbiegh,
MGR2850, Malta
Founded in 1988, San Anton school in Malta is a private, co-educational school in the country with over 1000 students ranging from the age of 18 months to 16 years. Considered one of the best private and international schools in Malta for foreign students, this school has been at the forefront of initiating future-oriented learning methodologies, promoting extracurricular programs, and ensuring the best quality teachers and staff. The school emphasizes a balanced academic curriculum that also considers the students' well-being, individuality, and self-confidence.
Recognitions and Affiliations
-ECDL Malta Accredited Test Center
3. Chiswick House School and St Martin's College
Address – 38, Antonio Schembri Street Kappara,
San Gwann (SGN4233), Malta
Contact No : +356 21374396/7 / Fax: +356 21376487
Established in the year 1905/1906, the Chiswick House School back then served the children of British expat parents living in Malta and was considered a British International School in Malta. The school today has transformed itself and has opened its door to foreign students from various countries.
The school curriculum focuses on three fundaments– Growth, Tradition, and Innovation. Currently, the Chiswick House Schools offers training to primary and junior year students ranging from the age of two years to ten years old. While St Martin's College provides education to pupils who fall under middle and senior school classes, Chiswick House School and St Martin's college is recognized as one of the largest international private schools in Malta offering a co-educational school experience not only to children from Malta but also to children from 30 different nationalities.
Recognitions and Affiliations
– Follows ECDL Standard Program and offer internationally recognized certification
-Curriculum in line with Common European Framework
-Recognised Global Preferred Associate
– Provide access to TOEFL examinations (English)
Private Schools in Malta to start Early Learning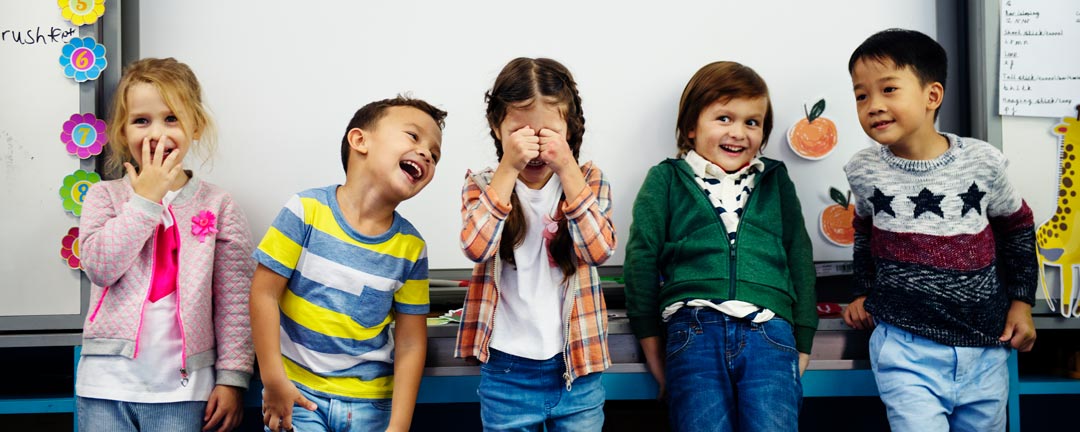 If you want your children to start their education a little early, here are a few international primary schools in Malta that you can consider –
1. St Cecilia's Childcare and Kindergarten
Address – Aquarius, P. P. Rubens Street, Attard.
Contact No- 21435120
Founded in the year 1994, St Cecilia's Childcare and Kindergarten has a learning environment that makes the learning time and playtime of the children equally cheerful and satisfying. The teachers and the staff at St Cecilia's Childcare and Kindergarten all collectively work towards preparing its students for admission into international schools in Malta, jobs, and life in general.
2. Newark Nursery and Kindergarten
Address – Parisio Street, Sliema, SLM 2423.
Contact No – +(356) 2131 3121
Mobile: +(356) 99441862
Email:[email protected]
Creating a learning environment that is warm, safe, cheerful, and stimulating, Newark Nursery and Kindergarten provides a distinct educational experience for its students and their families. The nurturing approach they take towards a child's education here encourages them to experiment, learn and grow so that children are ready to thrive in their future roles. Since this kindergarten school focuses strongly on building a safe and forward-looking environment, it has emerged as one of the best primary schools for expats' children.
Private Education in Malta – An Overview
In spite of being a small island country, Malta is the home to quite a number of quality schools, colleges, and universities for international students. Right from kindergarten to post-secondary, Malta boasts of various world-class private and international schools that offer exclusive access to international diploma programs and molds students to become global citizens and future changemakers. In addition to the schooling system, college life in Malta is also quite exciting. Be it business schools, colleges for Arts, Science and Technology, or medical schools in Malta for international students, the country is well equipped to provide a best-in-class education system for all its international students.
Frequently Asked Questions
Does Malta have international schools?
Yes, Malta has three types of schools – State-run schools, Church schools, and Private schools – including International schools.
Which school is best in Malta?
Malta has quite a number of private and international schools for students that are considered good-
-Verdala International School
-St Martin's College
-QSI International School
Does Malta have English schools?
Yes, Malta has English schools, where generally the instruction/training is given to students in English. The language is mainly spoken in private/international schools.
How much are school Fees in Malta?
Maltese citizens and nationals of EU, EEA, and Switzerland, don't have to pay school fees in Malta.
However, Malta international school fees in most of the private schools are around €3,700 a year.
Is education in Malta free?
State-run schools are accessible to all students and the cost of education is free. The expenditure incurred for transport to and from these schools as well as the study materials are also given free of cost. Although parents have to bear the cost of school uniforms. In church schools, the tuition fees are covered by the school itself, but parents are asked for an annual donation.
Where does Malta rank in education?
Malta has a very well-regarded educational system. Malta primarily adheres to the British curriculum; students study a wide range of subjects and take mid-year and final exams, while international schools cater to a variety of curricula.
In addition to this, according to the national IQ scale, Malta is tied for eleventh place globally.
Do you have to pay for all education in Malta
International students enroll in courses at Malta's public and private institutions at affordable tuition rates. Universities are free for students from the EU, as well as for Maltese nationals, however, non-EU students will have to pay tuition fees.