Do you belong to the LGBTQI+ community? Planning to move and invest abroad? Malta, a small southern European island, can be the perfect place for you. According to ILGA-Europe (International Lesbian, Gay, Bisexual, Trans and Intersex Association), an international independent organization championing the interests and rights of lesbian, gay, bisexual, trans, and intersex people in Europe, Malta ranks as the number 1 country in the Rainbow Index. Malta for LGBT people is therefore one of the most equal playing fields in Europe.
Malta – An LGBT Friendly Country
While most countries across the globe today are racing to build a culture that enables individuals from the LGBTQI+ community to live, work, and invest the way they want, Malta's progress in this field has been commendable. Malta has introduced a number of LGBTQI+ friendly bills, ensuring equality and protecting human rights across the LGBTQI+ community.
Malta has been recognized as the first country in Europe to prohibit conversion therapy – a pseudoscientific practice aimed at changing a person's sexual orientation and gender identity. In addition to this, the Government in Malta has also altered the language generally used to address domestic or family relationships in legal records to make them more gender-neutral terms. Efforts like these have set a very high standard with regard to LGBT rights across the globe.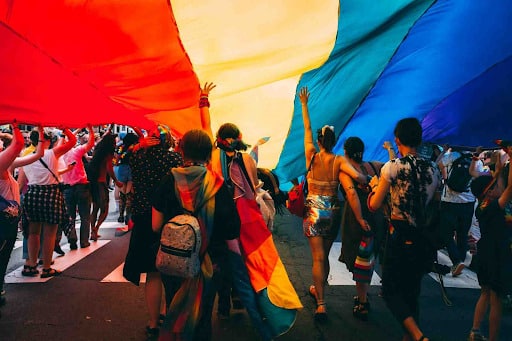 Evolution of Malta – Building a favorable environment for LGBT
Owing to the influence and control of the Roman Catholic Church, Malta in the past had the reputation of being a conservative country. For instance, divorce was prohibited, abortion was, and is, illegal and the laws that dictated the country were mostly conservative. But, over the years, this island country has surprised the world with its progressive and forward-looking LGBTQI+ rights.
Due to the Malta LGBTQI+ Rights Movement, today the country has decriminalized same-sex relationships, recognized civil unions for same-sex couples, introduced equal rights for LGBTQI+ couples with regard to adoption, an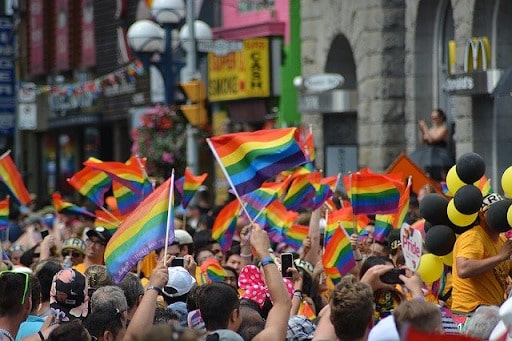 Malta Gay Rights Movement
Established in June 2011, the Malta Gay Rights Movement (MGRM) has been working continuously to attain equal status for LGBTQI+ people in Malta.
The goal of this movement is to:
Provide legal recognition and rights for gay people
Promote policies and intervention that does not discriminate against LGBTQI+ people based on sexual orientation, gender identity, gender expression and sex characteristics
Enable LGBTQI+ people to amplify conversations on social and political issues and fight for their legal rights
Rights for LGBT Community in Malta
Malta has been a shining example of a country championing progressive gay rights. If you are looking to shift to this beautiful island country, here is a list of rights that you should know.
Marriage Rights for LGBT Community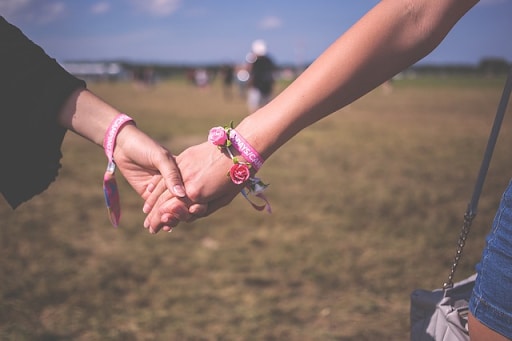 In the year 2017, the Maltese government voted to introduce a bill that legalized same-sex marriage. The bill transformed the traditional vow – "you are now husband and wife" in civil unions to "you are now spouses".
Applauding the revolutionary bill, former Prime Minister Joseph Muscat commented that the Maltese citizens have achieved "an unprecedented level of maturity." This law went a long way in contemporizing the institution of marriage – making it inclusive for all conforming parties. The law also approved a gender-neutral expression – 'spouse'  – instead of 'husband and wife' as appropriate for the situation.
Adoption Rights in Malta for LGBT partners
Taking an exemplary step towards building an LGBTQI+ friendly nation, Malta, in the year 2014, granted adoption rights to same-sex couples, married couples, as well as singles residing in the country from the LGBTQI+ community. In July 2016, Malta witnessed the first official adoption by a same-sex couple. The law has mandated a court ruling for the adoption of every individual child regardless of the sexual orientation of any of the potential parents.
Access to IVF for LGBT couples in Malta
In June 2018, Marie Louise Coleiro Preca, former President of Malta, signed and approved the Embryo Protection (Amendment) Act. The act allowed single women and same-sex couples to go for IVF (in vitro fertilization) domestically. The law ensured protection against discrimination based on sexual orientation for women in Malta.
Malta Citizenship by Investment Program for LGBT couples and partners
The Malta Citizenship by Investment program, which is more accurately referred to as the Maltese Citizenship Act Granting of Citizenship for Exceptional Services Regulations, permits foreign individuals to acquire residency by investment in the country. Since Malta has legalized same-sex marriage and civil unions, same-sex partners can apply for this new scheme of the Malta Citizenship by Investment Program through a joint application. Please note that individuals have to submit a marriage or a civil union certificate to substantiate their application.
In the case of unmarried couples, partners need to produce evidence that testifies their relationship with each other.
LGBT Tourism in Malta
A melting pot of cultures, traditions, architecture and contemporary lifestyles, Malta is LGBTQI+ travel friendly. The exotic Mediterranean island is blessed with a stunning coastline, sunny beaches, charming villages and more. In addition to the natural wonders, Malta also boasts seven UNESCO World Heritage Sites. The island country offers a host of adventurous experiences as well as amazing nightlife to its LGBTQI+ travelers and residents, promoting Malta for LGBT tourism.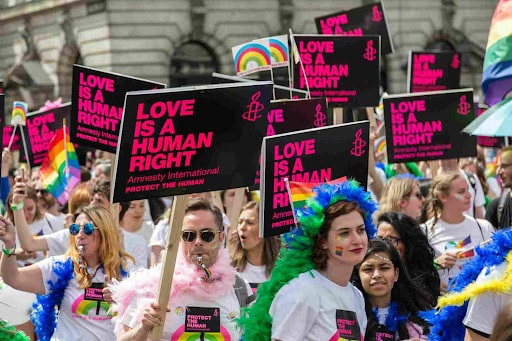 Why is Malta an ideal country for LGBT community?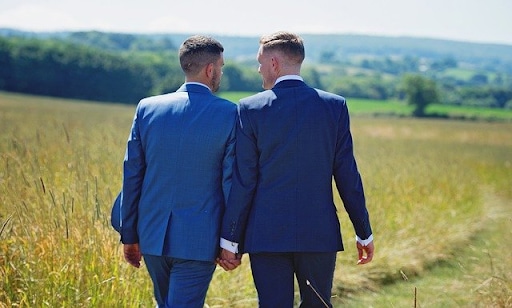 The southern European country has been on the top of the Europe Rainbow Index for six consecutive years owing to its liberal LGBTQI+ rights, policies and interventions – paving the way for a conducive environment for LGBTQI+ expats to reside, invest and work.
Here are some important milestones that the country has achieved with regard to protecting the rights of the LGBT community:
 Malta has legalized same same-sex sexual activity since 1973
LGBT weddings in Malta are allowed. Same sex couples in the country have the legal right to marry or commit to a civil union
Married couples, civil partners or LGBTQI+ individuals have the right to adopt children
Malta has prohibited anti-gay discrimination in places of employment since 2014
Penalty enhancements have been initiated to hate crimes triggered by the victim's gender identity or sexual orientation
Individuals from the LGBTQI+ community can serve in the Maltese Military
Discrimination against the LGBTQI+ community is prohibited by the government
Conversion therapy has been banned nationwide in Malta
Domestic violence rights apply to heterosexual couples as well as same-sex couples
The Maltese government has included gender identity as a protected category in its constitution
Real Estate for LGBT community in Malta

It comes as no surprise that almost all Malta neighborhoods are LGBTQI+ friendly, so if you are planning to invest and reside in the country, here are some recommendations for you.
Real Estate Opportunities in Valletta
Valletta, the capital city of Malta, offers countless exciting opportunities for LGBTQI+ individuals and couples. Right from Monaliza Lounge – an LGBT bar in Malta – to exclusive LGBT clubs and restaurants, this place is the perfect area for LGBTQI+ expats to invest and buy real estate. In addition to this, the city also hosts the annual Gay Pride Festival.
Investment Expenditure
Be it penthouses, apartments, palazzos or houses, you have the option to pick and choose here. For a property consisting of one bedroom cum bathroom, it would cost you more than €100,000. If you choose to buy a larger property than the one bedroom and one bathroom arrangement, it would cost you more than €1 million.
Real Estate Opportunities in Rabat
Only 15 kilometers away from the city of Valletta, Rabat is also an extremely lively neighborhood appropriate for the LGBTQI+ community. With real estate investment options ranging from plush apartments to extravagant villas, this area also offers a bouquet of choices to expat property investors.
Investment Expenditure
In terms of pricing points, properties are on the economical side when compared to Valletta. A fully-furnished apartment in Rabat comprising two bedrooms and two bathrooms will cost you somewhere around €200,000 to €400,000. But if you are considering buying a penthouse, the price of the property can go well over €400,000.
Known for great karaoke and phenomenal drag shows, the Birdcage Lounge is a gay bar that you absolutely can't miss if you are in Rabat.
Read our article – The complete guide to buy property in Malta to discover the best deals.
Malta Residency by Investment Program for LGBT Couples
Under the Malta Permanent Residence Program (MPRP), non- European Union nationals today can acquire residency in Malta by investment, giving investors, families and other individuals a high quality of life. The program offers residency through property acquisition and lease, government donations and contributions.
Quick Glimpse of the Malta Residency by Investment Program
Eligible candidates are given the rights to reside, stay and acquire permanent residency in the country
You get to travel visa-free across the Schengen area. Please note that this is allowed on a rolling basis – 90 days out of 180 days.
One single application can include up to a limit of four generations
High-quality healthcare and education infrastructure
You get exclusive access to invest in Malta's real estate
Investment Guidelines to acquire Residency in Malta
Candidates must rent a property that accounts for an annual rent of €10,000 in the South of Malta/ Gozo or €12,000 in the rest of Malta
OR
 Buy a property that is estimated at €300,000 in the South of Malta/Gozo or €350,000 in the rest of Malta
To know in detail how you can acquire residency in Malta, give our blog on Malta Residency by Investment – The Ultimate Guide by Experts 2022 a read.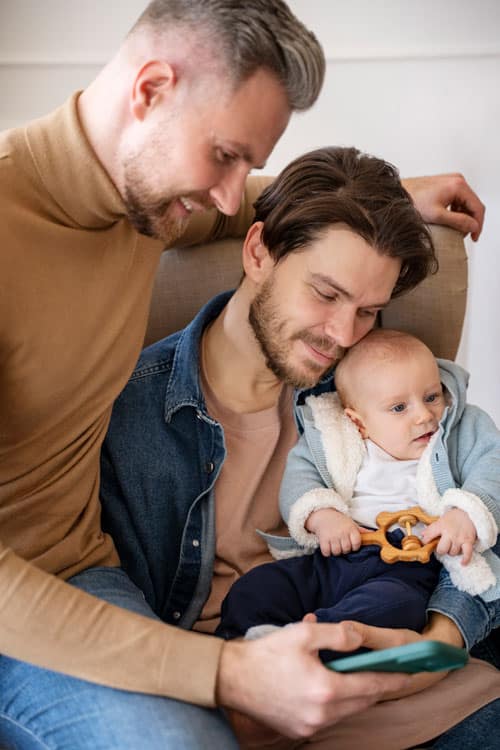 Malta Citizenship by Investment Program for LGBT Couples
The Malta Citizenship by Naturalization for Exceptional Services by Direct Investment process (CES), otherwise referred to as the Maltese Citizenship Act Granting of Citizenship for Exceptional Services Regulations, is a distinguished citizenship program offered to expats and their families who play an important role in enabling the country to progress economically.
Investment Guidelines for CES
A direct investment of €600,000 or €750,000 for the main applicant. The range depends on the desired Malta residence period selected which is for 12 or 36 months (Please note that an extra €50,000 is required for each dependent)
The lease of a residential property for a minimum of €16,000 every year for a period of 5 years or you buy a property estimated at €700,000 (keep in mind that you have to hold this property for at least 5 years)
A contribution of €10,000 to a government registered sport, cultural, scientific, philanthropic, the welfare of animals, or artistic non-governmental organization or society
You may learn more by reading our Malta Citizenship by Investment guide.
Wondering which will be more feasible for you? Residency or Citizenship? Check out our blog – Residence vs. Citizenship: What's the Best Option? and choose the option that suits you the best.
Frequently Asked Questions
Which is the safest country for LGBTQ?
Malta is one of the safest countries for the LGBTQI+ community due to its progressive laws and policies.
Is Malta LGBTQI+ Friendly?
Yes, Malta is LGBTQI+ friendly. It ranks as the No. 1 country on the Rainbow Index according to ILGA-Europe.
Can LGBT couples apply for the Malta Citizenship by Investment Program?
Since Malta has recognized and allowed same-sex marriage and civil unions, the Malta citizenship by investment program, which is more accurately referred to as the Maltese Citizenship Act Granting of Citizenship for Exceptional Services Regulations, is open to heterosexual couples as well as same-sex couples.
Did Malta legalize same-sex marriage?
Gay marriage is legalized in Malta since the year 2017
Has Malta banned conversion therapy?
Yes, Malta has become the first European country to ban conversion therapy – a treatment program aimed to change sexual orientation and gender expression.