There are many reasons for an individual to get a second citizenship, whether it's a desire to have increased global mobility with visa-free travel across the world, a chance at a higher quality of life with world-class health care, or otherwise. The main advantage of having second or dual citizenship is that it can safeguard you against sudden economic and political instability – which is why individuals worldwide are flocking to acquire the best second passport by investment for their needs.
A Second Passport Grants Stability
Many Caribbean and European countries offer citizenship by investment (CBI) programs to qualifying foreign investors to reel them into their economies. These investment programs, or 'economic citizenship' schemes, grant the main applicant and their immediate family members citizenship in exchange for a significant financial investment, usually made in government-approved real estate.
While all these investment programs lead to official citizenship in their host country, not all provide the same routes to permanent residency. For example, some of these second citizenship programs require a government donation, a business investment, or a substantial contribution to be placed in the country's national development fund – on top of, or instead of, a real estate investment. This means individuals could opt for the cheapest citizenship scheme or the most financially rewarding, depending on their objectives.
Nevertheless, all of these investment programs lead to permanent residency and citizenship, which means they provide similar benefits of increased mobility, personal security, and a sense of stability in times of political unrest or financial crisis – which is why immigrant investors are acquiring citizenship through them.
What is the best second passport to invest in?
When it comes to obtaining new citizenship, the best passport to acquire would be one that provides the most benefits as a global citizen – including the right to dual citizenship or multiple citizenships. Such a passport could be a Caribbean passport like the Vanuatu passport and Grenada passport or one of the European Union passports like the Malta passport.
These investment schemes provide the same advantage of second citizenship; however, one might offer a more lucrative investment route over the other or have a stronger passport. Therefore, comparing their benefits against your personal needs and business objectives is essential. Moreover, you should find out whether or not their respective nation allows you to hold dual citizenship in the first place. Only then can you begin to decide which one of the investment programs is the best one for you.
You'll have to keep in mind that not all economic citizenship programs have the same processing time. Some countries offer citizenship after a lengthy processing time and stringent stay requirements, like the Malta citizenship scheme, which requires a minimum investment of €690,000 and three years of naturalization before obtaining citizenship. Other programs, like the Caribbean programs, boast a shorter application process and no stay requirements and grant Caribbean citizenship in three to four months.
With that being said, the most convenient path to a second or third passport would be through one of the investment programs offered by the Caribbean countries, such as the Dominica citizenship by investment program, Vanuatu citizenship, or the St. Lucia citizenship scheme. You can obtain a passport for as little as $100,000 through one of these schemes in just a few short months, with numerous investment options on the table.
What is the best second passport in Europe to invest in?
While Malta is technically the only European country that offers an expedited route to European citizenship through the Malta citizenship by investment program, other countries in Europe provide paths to citizenship by naturalization after residency. These countries include Portugal, Spain, and Greece.
By far, Portugal offers the best route to acquiring a passport in Europe. Portugal's Golden Visa program grants investors renewable residency rights that can lead to citizenship after five years. What's great about this program is that investors can qualify through the Portugal's Golden Visa €280,000 real estate option and include their entire immediate family in their applications without having to abide by stringent stay requirements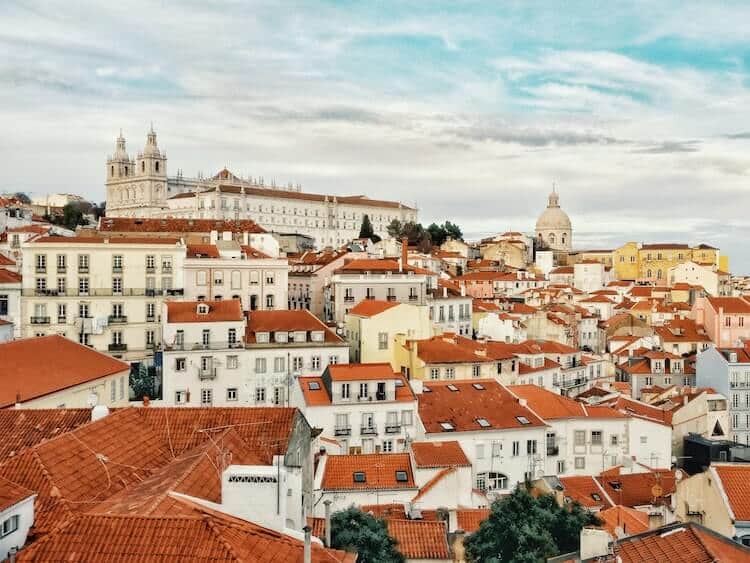 Why consider investing in a second passport?
Depending on where you decide to invest, citizenship-by-investment can provide considerable returns.
Make an investment with significant returns.
One of the reasons why Portugal's real estate residency is so popular is because of the rising value of the Portuguese real estate market. The nation also has a thriving tourism sector. Like other viable options in Europe, the short-term rental would mean investors can expect lucrative returns on their investments.
Greater opportunities
One of the main reasons why investors choose citizenship by investment programs is the innumerable opportunities they can provide, not just for the individuals themselves but also for their entire families. Most citizenship by investment programs allow dependents – children, spouses, parents, grandparents – to be included in a single application. This means you can provide healthcare, education, and much more for your family for generations to come.
Ease of travel
One of the most apparent benefits of having another passport is that it can make travel significantly easier, especially if you invest in citizenship in a Schengen Zone country. This means you will be allowed visa-free travel throughout Europe and, upon obtaining a passport, the freedom to live anywhere on the continent.
It's always essential to have a backup plan.
Having more than one passport gives you a solid backup plan and added security in times of instability. Even if you do not wish to relocate, you can choose a citizenship-by-investment program with a low physical residency requirement and high returns.
It usually takes considerable time to obtain a passport through an investment program.
As with popular residency by investment programs such as Portugal's Golden Visa, it can take up to 5 years to obtain citizenship. Other programs in Europe can take anywhere between 7-10 years, which means the best time to invest in a program and secure another passport is now.
Talk to a Specialist
As a boutique consultancy firm with years of experience delivering citizenship-by-investment solutions for international families, we offer nine different citizenship-by-investment programs worldwide.
Operating across four countries on different continents, we understand the intricacies involved in navigating past citizenship by investment program requirements. At Global Citizen Solutions, we will always ensure that you make the right decision based on expert advice from a team of specialists with years of experience in the field.
With a 100% success rate in processing citizenship applications, we can help you from start to finish in your journey toward a second passport. Schedule a free call with our specialists.
Frequently Asked Questions about a Second Passport by Investment
What is a second passport by investment?
A second or third passport by investment, also referred to as citizenship-by-investment, is a route to citizenship by which individuals can invest a specific amount of money in a country and in return, obtain citizenship.
What's the best second passport by investment in Europe?
The best economic citizenship program in Europe is Portugal's Golden Visa scheme. The program provides a renewable residence permit that can lead to citizenship after five years and has one of the lower property investment options available.
What's the best second passport by investment in the world?
The best citizenship program by far is Dominica's citizenship program. Individuals are given dual citizenship in exchange for a qualifying investment worth at least $100,000 in four months. The Dominica passport also offers visa-free travel advantages to over 120 destinations.
Why do people invest in a second citizenship?
Dual citizenship grants individuals freedom of mobility worldwide with visa-free access to over 100 nations. It also increases their chances of a higher quality of life by providing them with benefits from two countries.
What is the easiest country to get a second passport?
Caribbean countries, such as Vanuatu, and Dominica, are the easiest countries to get a passport.
How can I invest in a second passport?
Many countries worldwide offer residency and citizenship programs to qualifying investors and their family members. These programs provide individuals with renewable residency rights and citizenship in exchange for a significant investment in their respective nation's economy.
Can you buy a second citizenship?
While you cannot "buy" a citizenship, you can invest in a nation to get one. Countries worldwide offer citizenship through investment programs that lead to a second citizenship.
Is it worth it investing in a second citizenship?
Yes, absolutely. If you have dual or multiple citizenships, you'll have more freedom across the world.