There are 18 banks in Grenada, three of which are considered the top banks on the island. In this article, we will have a detailed look at the financial system of Grenada, from the governing bodies to the different banks and the services they provide.
Background of Grenada's Banking System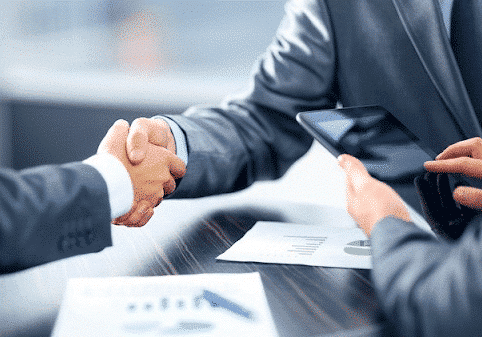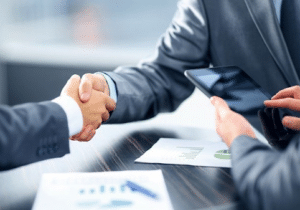 The regulatory framework in the Caribbean involves a balanced approach to the supervision of the financial system by the national regulators, the Eastern Caribbean Securities Regulatory Commission (ECSRC) and the Eastern Caribbean Central Bank (ECCB). Together, these two bodies form the Regulatory Oversight Committee (ROC).
The ROC aids information sharing among these regulatory bodies, especially regarding the effects of global and local changes on the financial system of the Eastern Caribbean Currency Union (ECCU), and discussion on policy measures to counteract risks to the stability of the financial sector. The national regulators supervise and regulate all financial institutions, except those that are licensed under the Banking Act, 2015.
Organization of Easter Caribbean States
The Organization of Eastern Caribbean States (OECS) is an international inter-governmental organization comprising seven member states: Antigua and Barbuda, the Commonwealth of Dominica, Grenada, Montserrat, St Kitts and Nevis, St Lucia, and St Vincent and the Grenadines. It also has four associate members: Anguilla, the British Virgin Islands, Guadeloupe, and Martinique.
The countries that make up this economic union have a common approach to education, the environment, health, trade, and the sustainable development of sectors, including agriculture, energy, and tourism. In 2001, the OECS created the Eastern Caribbean Currency Union, the financial activities of which are regulated by the Eastern Caribbean Central Bank. These member states share a common currency – the Eastern Caribbean dollar.
Central Bank of Grenada
The Eastern Caribbean Central Bank (ECCB) is the Monetary Authority that regulates and maintains the stability of the East Caribbean dollar, as well as the integrity of the banking systems of its members. The ECCB is the central banking authority for Anguilla, Antigua and Barbuda, the Commonwealth of Dominica, Grenada, Montserrat, St Kitts and Nevis, St Lucia, and St Vincent and the Grenadines.
Banks Operating in Grenada
Banks in Grenada provide services for individuals and legal entities both from Grenada and abroad. The following is a list of banks that operate and have branches in Grenada:
ACB Grenada Bank
BancorpSouth Bank
Bank of Asia
CIBC Bank
Development Bank
Fincor Bank
FirstCaribbean International Bank (two bank branches)
Grenada Co-operative Bank
RBC Bank
Regions Bank
Renasant Bank
Republic Bank (Grenada)
Woodforest Bank
The process of opening a bank account in Grenada is straightforward, but it is generally faster for a resident than for a non-resident.
Reliable banks in Grenada
The Caribbean Association of Banks, Inc. (CAB) is the representative body and voice for financial institutions in the Caribbean. The body participates in the global network of similar institutions and advocates on behalf of its members. The following banks in Grenada are members of the CAB:
Grenada Co-operative Bank Ltd.
Grenada Co-operative Bank Limited offers its clients a number of products and services, including loans (mortgage, student, consumer, business), savings options, credit cards, debit cards, eBanking, wire transfers, merchant services, and more. The bank has six branches across the island.
Republic Bank (Grenada) Ltd.
in 2021, Scotiabank – a member of the Bank of Nova Scotia group – was acquired by Republic Bank Financial Holdings Limited. Republic Bank offers savings and checking accounts, electronic banking through a mobile app and online services, credit cards, loans, mortgages, and investment options. The financial institution has the largest ATM network of all commercial banks that operate in Grenada, boasting 12 ATM locations and six branches.
Banking Products and Services
As mentioned previously, banks in Grenada serve both individuals and companies. These services include opening different types of accounts (in person and remotely), providing access to mobile and online banking, maintaining settlement accounts, providing a platform to pay utility bills and transfer money, and providing debit and credit cards for client use.
Account types
As an individual, you can open a settlement, savings, or currency account and term deposit in Grenada. Companies can open settlement accounts (including currency ones). Foreign currency accounts can be opened in US dollars, British pound sterling, and Canadian dollars.
Online banking services
Banks in Grenada provide online or mobile banking services that allow you to access account statements, transfer money between your accounts, pay utility bills, and request international transfers. Additionally, online banking can be utilized at any time of day, regardless of banking hours or time zones.
Online services provided by banks in Grenada
| | |
| --- | --- |
| Grenada Co-operative Bank | |
| | |
| | |
| | |
Service fees at banks in Grenada
| | |
| --- | --- |
| Grenada Co-operative Bank | |
| EC$2.50 monthly for settlement and savings accounts (individual) | EC$14.95 monthly for checking account (individual) |
| EC$24.56 annually for debit card | EC$28.75 monthly for checking account (company) |
| EC$115+ annually for credit card | $3.45 monthly for USD foreign currency account |
| | €2.30 monthly for euro foreign currency account |
| | EC$103.50+ annually for debit card |
| | $23+ annually for credit card |
Commission in banks of Grenada
| | |
| --- | --- |
| Grenada Co-operative Bank | |
| EC$9.05 per transaction at another bank's ATM | EC$6.33 for cash withdrawal from another bank's ATM |
| $23 for incoming international transfer in USD | EC$23+ for incoming international transfer |
| €11.50 for incoming internal transfer in euros | EC$46+ for outgoing international transfer |
| EC$51.75+ for outgoing international transfer | |
Opening a Bank Account in Grenada
Opening a bank account in Grenada is a straightforward process once you have collected the necessary documents and translated them into English (if necessary). You can apply to open an account online, in person at a branch, or through a representative by proxy. If you choose to do so remotely, the required documents must be sent to the bank by mail once they have been translated into English (if necessary), apostilled, and certified by a notary.
Documents required for an individual
Passport (or an identity document with a photo, e.g., birth certificate, driver's license, ID card, resident card, or NIS – Grenadian social security card. In some cases, two identity documents may be required.)
Utility bill proving your residence. You can also provide an envelope from a letter sent to the applicant's name, a credit card, or an account statement from a different bank.
Income statement, depending on your type of employment:

Work for hire – provide an employment contract or certificate of employment indicating your position and salary.
Entrepreneur/self-employed – provide an account statement for the last year or a declaration of income.
In addition to these documents, the bank may request a letter from a different bank indicating when you opened your account with them. If you are not a resident of Grenada, you must also provide your taxpayer identification number (TIN).
Documents required for legal entities
Certificate of company registration
Company charter or memorandum of association
Certificate of Good Standing (or equivalent)
Certificate of appointment of directors and executive secretary
Certificate of the composition of shareholders
Register and resolution on the issue of shares
Power of attorney for the account manager, indicating their authority to open accounts and manage them on the company's behalf
In addition to the above, you must provide information about each of the company's beneficiaries. For each beneficiary, you must provide:
Passport
Utility bill
Certificate of income
Declaration of trust from the shareholder (if the beneficiary is not a shareholder)
On average, it takes around ten days for your application to be processed. Once your application has been approved, you must transfer the required activation amount into the account in order to activate it.
It is important to note that many banks in Grenada will ask for more documents than those indicated above from foreigners looking to open a bank account. For example, they may ask you to confirm the amount of income you earn as well as all sources of income. To overcome this, you may apply to become a citizen of Grenada through the country's Citizenship by Investment Program.
How to Obtain Grenada Citizenship by Investment
You can become a Grenada citizen by making an economic contribution to the country. Investors can choose between two options:
A non-refundable contribution of at least $150,000 to a government fund
A minimum purchase of $220,000 worth of real estate
As the main applicant, you can include your spouse, children under 30, siblings, parents, and grandparents in your application to obtain a Grenada passport. Of course, including dependents in your application will increase the overall cost.
The benefit of becoming a citizen of Grenada is greater than being able to open an account easily. Citizens enjoy visa-free travel to over 140 countries, such as the UK, the Schengen Zone, China, and Singapore, and can benefit from a favorable tax environment where worldwide income, salaries, capital gains, inheritance, and gifts are not taxed.
Why use Global Citizen Solutions?
Global Citizen Solutions is a multidisciplinary firm offering bespoke residence and citizenship solutions in Europe and the Caribbean. In a world where the economy and politics are unpredictable, having a second citizenship opens up opportunities and creates flexibility for you and your family.
So, why work with Global Citizen Solutions to obtain Caribbean citizenship?
Global approach by local experts: We are corporate members of the Investment Migration Council, with local expertise in all five Caribbean CBI programs.
100 percent approval rate: We have never had a case rejected and will offer you an initial, free-of-charge, due diligence assessment before signing any contract.
Independent service and full transparency: We will present to you all the investment options available, and all expenses will be discussed in advance, with no hidden fees.
An all-encompassing solution: A multidisciplinary team of immigration lawyers, investment specialists, and tax experts will take into consideration all your and your family's mobility, tax, and lifestyle needs.
Confidential service and secure data management: All private data is stored within a GDPR-compliant database on a secure SSL-encrypted server.
To see the full list of reasons why to work with Global Citizen Solutions for your Caribbean citizenship application, click here.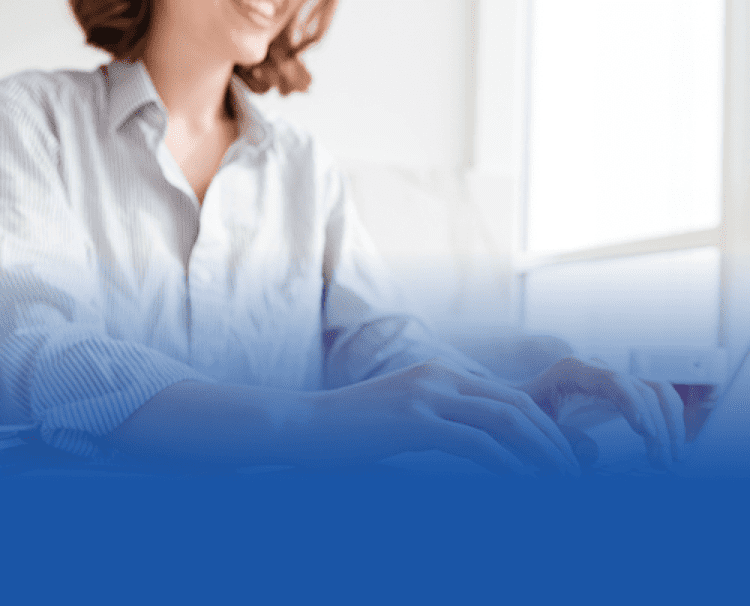 You can read more in our expert guide to Grenada Citizenship by Investment.
As you can see, banking in Grenada is straightforward for citizens, residents, and foreigners. The banks provide a variety of products and services that cater to the needs of individuals and legal entities, meaning you are sure to find a bank that works for you. With the ability to open accounts in person and remotely and the option to manage your transactions and more through online and electronic services, banking in Grenada is hassle-free.
Frequently Asked Questions About Banking in Grenada
Can a foreigner open a bank account in Grenada?
Yes, foreigners can open a bank account in Grenada. The process takes slightly longer than it does for residents and citizens, and foreigners may be asked to provide more documentation to banks to open an account.
What is the best bank in Grenada?
There are many banks operating in Grenada. The best bank for you will depend on the products and services you are interested in. Banks that are members of the Caribbean Association of Banking, such as Republic Bank and Grenada Co-operative Bank, are known to be highly reliable.
Are there any minimum deposit requirements for opening a bank account in Grenada?
Yes, there are minimum deposit amounts for opening an account in Grenada. However, they may vary depending on the bank and the type of account.
What types of bank accounts are available in Grenada?
In Grenada, you can open a savings account, checking account, foreign currency account, deposit account, etc. If you would like to open a specific type of account, you can check on a bank's website or speak to them directly to find out whether it offers that product.
How can I access my bank account online in Grenada?
Many Grenadian banks offer the option to not only open an account remotely but to manage it remotely as well. They do this by providing an online banking service, mobile banking service, or both.