Famous for its stunning beaches, extraordinary landscape, raw natural beauty, great educational infrastructure and attractive investment opportunities, the Caribbean island of Grenada has steadily emerged as one of the most popular destinations for foreign investors and international employers. If you are looking to work in Grenada, then you'll need to know all about the Grenada Work Permit. In this article, we will take you through the types of work permits available in Grenada, the application process, eligibility criteria, and other important factors to consider.
About the Grenada Work Visa
Applicants are only offered a type of visa in Grenada that is valid for a period of one year. In case you want to extend your stay in Grenada, you will need to reapply three months before your visa is set to expire. If you are unable to stick to the guidelines, you will need to pay a fine as stated by the Grenadian government.
Grenada Work Visa – documents required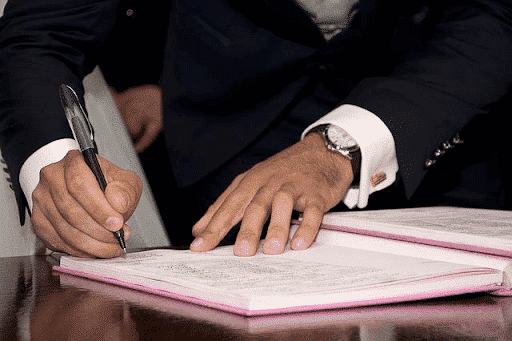 Applicants will need to submit the following documents to obtain a Grenada Work Visa.
Copy of your current passport

Two passport-sized photographs

Notarized certified copies of your qualifications

Professional reference from previous employer or reputable person.
To complete the application process, the current employer must also share a legal confirmation about the work contract. Individuals should possess an offer letter shared by the company that will state all the required information with regards to their relocation to Grenada. Applicants also need a letter from the company stating the requirements of the foreign employee and a copy of their certificate of their appointment in Grenada. In addition to these, the applicant also needs to provide the documents mentioned below:
Tax obligation status from the the Inland Revenue Division

Certificate of registration approved by the National Insurance Scheme

Financial records
Although Grenada supports foreign investment, the island country puts its citizens first when it comes to the job market. Hence an employer needs to justify his/her reason behind hiring non-citizens. Employers must also note that the vacancy notice must be held for three weeks before hiring a foreign employee.
Working in Grenada – Application process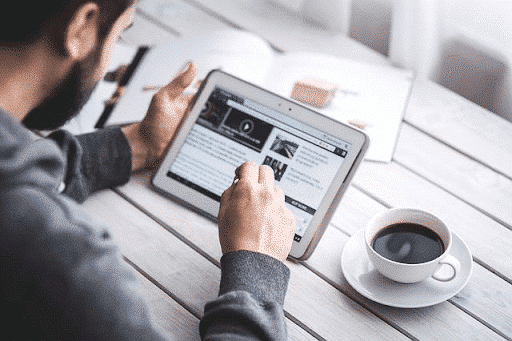 The wait time for your work visa application in Grenada will get processed is around 14 days. Candidates need to complete and submit their application form to the Ministry of Labor. In the meantime, the individual also needs to prove that the company that is deputizing him/her in Grenada has set up a skill transfer program.
Candidates have one month in hand to furnish all the required documents to the respective administration. Individuals must keep in mind that all the forms must be in English or should be translated to English and be attested by a notary. To complete the payment procedure, a candidate has up to 48 hours in hand. After the foreign employee obtains their work permit, he/she needs to submit their documents to the Immigration and Passport Department. In addition to these, they also need to show the passport. Only then will a final confirmation be given.
Work Permit – Approximate timeline for issuance
Generally, it takes between three to five weeks for a work permit to get issued by the Grenadian government. The work permit is valid for a period of one year and applicants need to get it renewed annually.
Grenada Work Visa – Important steps
-Make sure that your application form is completed, signed and dated.
-You need to share all the required documentation with the completed application form
-The final decision lies with the Immigration Department (Immigration and Passport Department, Government of Grenada). Your application can get accepted or rejected as per the decision of the Immigration department
Other fundamental factors to consider
The work visa requirements for foreign nationals differs from country to country in Grenada. Hence it is very crucial to know the supporting documents that a foreign employee needs to submit before relocating to Grenada. For instance, Grenada offers visa free travel to the citizens of the United Kingdom, which means that UK citizens can enter Grenada without any visa and live there for a period of six months. Moreover, international citizens from various countries in North and South America and Europe can enter Grenada and reside there visa-free for a period of up to three months.
An applicant should also keep in mind that he/she cannot obtain a work permit if they already have a valid visitor's visa. With respect to foreign nationals of countries who also require a visitor's visa, the entire work visa application procedure must happen at a close by consulate.
If you are a person belonging to the Caribbean community (CARICOM), you do not require a work permit to work in Grenada. In order to reside and work in the country, CARICOM nationals only need to show a Caribbean Skills Qualification Certificate or a document of equal stature.
Living in Grenada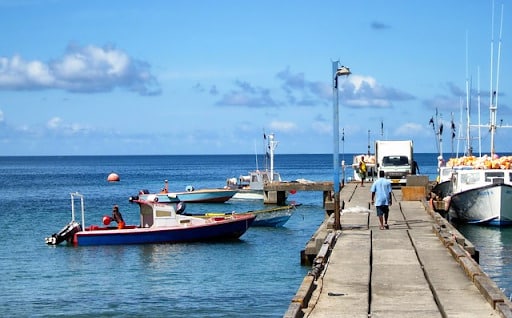 Owing to its extraordinary beach lifestyle, attractive investment and employment opportunities, safety and security, and welcoming culture, Grenada has become one of the most sought after countries to live in the Caribbean. Through its Citizenship By Investment Program, the country also offers Grenada citizenship to interested applicants in exchange for an economic investment in the country's economy.
Best places to live in Grenada
If you are relocating to Grenada for work, here we'll delve into some of the best cities that you can live in.
Saint George's
Located strategically near the Maurice Bishop International Airport, St George's – the capital city of the country is the city of choice for most international travelers. In addition to having a rich historical heritage, the city also has emerged into a contemporary hub of diverse facilities like world class healthcare and education. Moreover, you can also find quite a number of bars and restaurants in the city where you can fully indulge in the local cuisine.
Carriacou
Famous for its white beaches, blue clear waters, and coral reefs Carriacou is known as the "Isle of Reefs". With a population of only 8,000, Carriacou is the perfect place if you want to move away from the hullaballoo of the city and settle in a peaceful place with the backdrop of serene nature. If you are looking for bars and restaurants then Carriacou's port authority, Tyrall Bay is the place to go. The small island also has a marina that maintains sailing boats and yachts.
Grand Anse
If you are a beach person, then Grand Anse is your heaven. It is home to the biggest beach in Grenada that stretches for at least two miles. Very near to St George's and the Maurice Bishop International airport, Grand Anse's convenient and accessible location makes it a popular place to live among foreign nationals. From happening bars, restaurants, newly constructed condominiums and villas on the coast, to water sport and adventure activities like kayaking, swimming, snorkeling, you get to live your life to the fullest at Grand Anse.
Lance aux Epines
Situated at the southernmost part of Grenada, Lance aux Epines is a renowned residential area in the country. In addition to having stunning beaches and spectacular views, Lance aux Epines offers its residents luxury villas and homes to choose from. The area is also very close to the Prickly Bay Marina which also has various yacht and boating options. Moreover, the place is also populated with bars and restaurants that host various events.
To know more about the cities in Grenada, you can check out our article: Living in Grenada – The Best Cities.
Cost of living in Grenada
Compared to other Caribbean islands, Grenada is relatively economical and affordable. As opposed to the UK and the US, the expense on education, healthcare, entertainment, daily essentials and real estate is lower in Grenada. Since Grenada doesn't levy tax on worldwide income, capital gains and inheritance tax, the country is favored by foreign nationals.
Transportation cost
The country has a solid transportation infrastructure and fantastic roads. Moreover it also has an international airport – Maurice Bishop International Airport located in St George's that operates direct flights to US, Canada, and Europe.
If you want to explore the island nation, you can do so in public buses available in the country. A one way ticket on a bus costs around $1. In addition to buses, there are taxis that are available to the general public and tourists.
Healthcare expenditure
Grenada is known to have one of the best healthcare infrastructure in the Caribbean. There are around thirty medical stations, six healthcare units and eight hospitals in the country to cater to its population. St George's General Hospital is the primary medical institution in the country. Although the hospitals in Grenada are equipped with top notch medical framework, in few serious medical emergencies, you may need to evacuate the patient to a different location. Hence it is important to have evacuation insurance in the country. Apart from this, there are also numerous private health insurance schemes that are good options when living in Grenada.
Cost of groceries
Locally produced products in Grenada are quite economical and readily available. Grenadian markets are full of homegrown products like spices, white rice, fresh white bread, cheese, fruits such as bananas, oranges, mangoes and vegetables including onions, potatoes, and tomatoes. Products that are imported to Grenada such as milk, beef, gasoline, and clothes are more expensive than the ones that are locally grown or manufactured.
Cost of food in Grenada
In addition to local restaurants and bars, Grenada has quite a number of international hotels and restaurants, especially in the Prickly Bay Marina. Besides the local cuisine, you also have access to food from all across the globe. A three-course meal for two people will cost around $70 in an affordable Grenadian restaurant. Local food is available across the island nation and a local meal in a low-price restaurant will amount to a very affordable $7.
Education expenditure
Children between the age of six and fourteen have access to free education in the country. Individuals need to pay $140 monthly fees for private kindergarten schools. Whereas the fees in international primary schools go up to $1,000 per annum. St George's University School of Medicine, a reputed institution is also located in Grenada. For a term in this university, a student needs to pay around $14,000, not including housing costs and books.
For more information, read our article: The cost of living in Grenada.
If you are interested in obtaining a citizenship in Grenada, you should check out our article: Grenada Citizenship by Investment 2022 – The Ultimate Guide by Experts.
Benefits of living in Grenada
Foreign nationals, especially US visa holders, can enjoy various benefits of living in Grenada.
Safe, secure and stable Caribbean nation

Welcoming population

Access to Grenada passport in exchange of economic investment in the country

Direct flights to and from United States

Economical tax regime

Great living standards
Read our article: Moving to Grenada From US Guide to know more.
Frequently Asked Questions
What is the procedure to follow for Grenada jobs?
For starting jobs in Grenada, you need to meet all the eligibility criteria for the Grenada work permit. Once you submit the application, the Grenadian government usually takes around three to five weeks to issue your work visa.
What are the requirements with respect to Grenada jobs for foreigners?
Foreign nationals need to apply for the Grenada work permit to be able to live and work from Grenada. Once your application is approved by the Immigration department, you can start working from Grenada.
Can I be working remotely in Grenada?
The Grenadian government has recently approved legislation that allows foreign nationals to work from Grenada with organizations that are based out of the country.
Can foreign nationals work in Grenada?
Yes, foreigners can work in Grenada after they obtain the Grenada visa for work.
Are you relocating to Grenada, you might find these articles helpful: