If you have a Grenada passport, you can travel to more than 140 countries across the globe – including popular destinations like the United Kingdom, China, Singapore, Hong Kong and countries in the Schengen area without a visa approval in advance.
Individuals with a Grenadian passport can travel visa free to 116 countries. On the other hand, around 27 countries have a visa on arrival policy for Grenada passport holders. In case a Grenadian citizen is visiting Sri Lanka, he/she needs to apply for an electronic travel authorization prior to the trip. In this blog, we will take you through the Grenada Passport Visa Free Countries list.
Grenada passport visa-free countries 2022
Andorra

Antigua and Barbuda

Argentina

Armenia

Austria

Bahamas

Bahrain

Bangladesh

Barbados

Belgium

Belize

Benin

Bolivia

Bosnia and Herzegovina

Botswana

Brazil

Bulgaria

Cambodia

Cape Verde

Chile

China

Colombia

Comoros

Costa Rica

Croatia

Cuba

Cyprus

Czech Republic

Nepal

Netherlands

Nicaragua

Norway

Palau

Panama

Peru

Philippines

Poland

Portugal

Qatar

Romania

Russia

Rwanda

Sweden

Denmark

Djibouti

Dominica

Dominican Republic

Ecuador

Egypt

Estonia

Ethiopia

Fiji

Finland

France

Gabon

Gambia

Georgia

Germany

Greece

Guinea-Bissau

Guyana

Haiti

Hungary

Iceland

India

Indonesia

Iran

Ireland

Israel

Italy

Saint Kitts and Nevis

Saint Lucia

Saint Vincent and the Grenadines

Samoa

San Marino

Senegal

Seychelles

Singapore

Slovakia

Slovenia

Solomon Islands

Somalia

South Korea

Spain

Swaziland

Jamaica

Jordan

Kenya

Kiribati

Kyrgyzstan

Laos

Latvia

Lesotho

Liechtenstein

Lithuania

Luxembourg

Madagascar

Malawi

Malaysia

Maldives

Malta

Mauritania

Mauritius

Micronesia

Moldova

Monaco

Montenegro

Mozambique

Tajikistan

Tanzania

Timor-Leste

Togo

Trinidad and Tobago

Turkey

Tuvalu

Uganda

Ukraine

United Kingdom and Crown dependencies

Uruguay

Vanuatu

Vatican City

Venezuela

Zambia

Zimbabwe

Sri Lanka

Suriname

Switzerland
Important Note – Owing to various factors, the entry guidelines for countries keep on altering, hence it is advisable to check the current entry rules and regulations on the website of the country's consulate before you plan your travel to the specific country.
Popular places that offer visa free travel for Grenada citizens
Grenadian passport holders have visa free access to more than 140 countries. Here is a list of the popular Grenada passport visa free countries.
Schengen countries
No visa required for Grenadian citizens to visit countries in the Schengen area for a period of 90 days within any 180 days period. If you don't want to reapply for a new Schengen visa every time you visit European countries, it is best to obtain a Grenada passport through Grenada citizenship by investment program.
Benefits of Grenada citizenship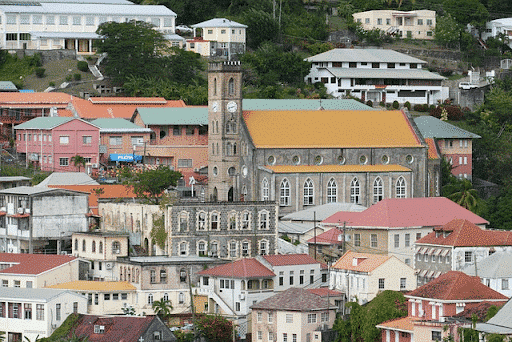 -This citizenship is valid for an indefinite period
-The Grenadian passport can be renewed very easily every five years
-In comparison to a Schengen visa that generally includes a complicated procedure for renewal of visa, the Grenadian passport is relatively easy to renew and takes only two to three weeks for processing.
-Once your application is processed and approved, your visa gets delivered to your address through a courier service.
For more information on Grenada passport, you can check out our article: Everything you need to know about the Grenada passport
Britain
Citizens of Grenada can visit the United Kingdom and stay there for a period of 180 days without a visa.
Asia
Grenadian passport holders have special benefits when it comes to accessing Asian countries. For instance, a Grenadian citizen can travel to China without a visa. With a Grenada passport, an individual can stay up to a period of 30 days in China. In the case of Singapore and Hong Kong, Grenada passport holders can stay up to 30 days and 90 days respectively in these countries.
Obtain E-2 visa to USA through Grenada citizenship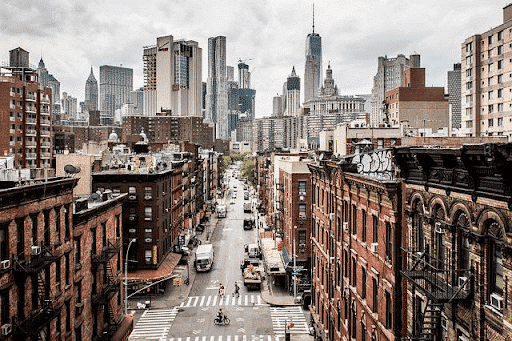 If you are a Grenadian citizen, you will have the opportunity to apply for an E-2 visa to the United States in exchange for an economic investment of a minimum of $100,000 in a company that is based out of the US and is generating profits.
Applicants of E-2 visa must note that this is a non-immigrant type of visa and is not related to the green card. With an E-2 visa, you can travel to the United States as you wish and stay for the period of time specified by your visa. Although you can issue an E-2 visa for two years, you can renew this visa for an indefinite number of times.
In comparison to other Caribbean countries, where citizens can only apply for EB-5 or L-1 visa to the United States, Grenadian citizens can obtain an E-2 visa for the United States. In spite of having several advantages, it is more beneficial to get an E-2 visa as the application process is less complicated and economical than the other two.
If you are an individual who is planning to visit the United States but not for relocation, then you can apply for a B-2 tourist visa for up to a period of 10 years. With this type of visa, you can stay in the United States for a period of 180 days in a year. To make this application, you should visit your nearest American consulate.
Benefits of Grenada Passport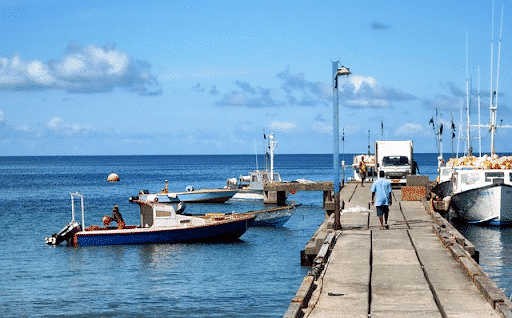 From economic opportunities, world class infrastructure to a picturesque location, a Caribbean citizenship, especially in Grenada comes with various benefits. Planning to obtain a second citizenship? Here's why you should opt for the Grenada passport-
The application process for Grenadian citizenship is fairly quick

This type of passport allows the inclusion of all family members

Only Caribbean country to offer a visa to the United States

Various tax exemptions available

There is no physical stay requirement

You can opt for visa free travel to more than 140 countries without a visa

Grenada allows dual citizenship and the Grenada passport ranks 76th in the

passport index. 
Documents needed for Grenada passport?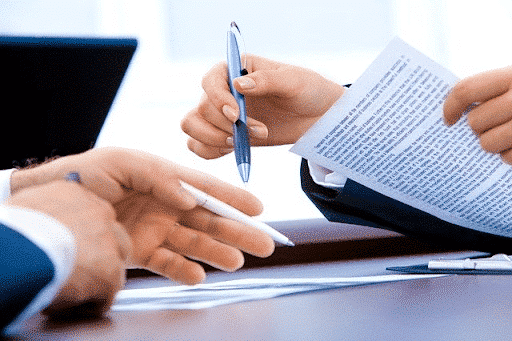 Applicants need to be over the age of 18 years

Applicants should have a clean criminal record

Interested individuals should be at their health best

Applicants need to pass a stringent background check

Must share their income proof. The source of fund should be clear and transparent
To know all about the Grenada passport, you can check out our article: Everything you need to know about the Grenada passport
Grenada Citizenship by Investment Program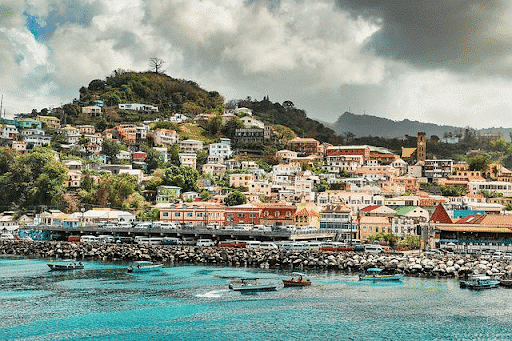 If you are planning to obtain a second citizenship in return of an economic investment, then you can definitely opt for Grenada citizenship. With a Grenada passport, individuals can visit more than 140 countries without a visa and also apply for the USA E-2 visa.
How to obtain Grenada citizenship?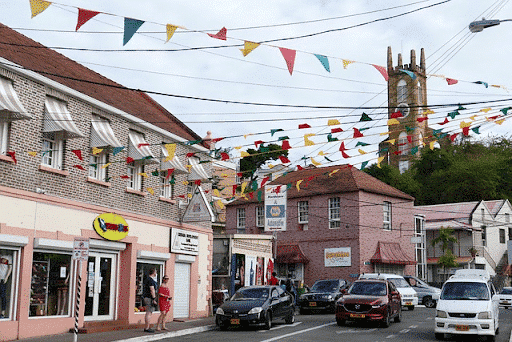 Under the Grenadian Citizenship by investment program, applicants can obtain a Grenadian passport through two main routes:
Grenada National Transformation Fund (NTF)

Pre-approved real estate project route
Grenada NTF
The primary applicant needs to make a minimum investment of $150K to the Grenada National Transformation Fund or an amount of $200K if you have a family of up to four members. In addition to this, applicants must note that he/she needs to pay a non-refundable donation of $25K for each additional family member.
Grenada Real Estate Investment
If you are a single applicant, you can invest in real estate in a government-approved project for a minimum amount of $350K.

If you wish to make a joint investment into a pre-approved Grenada tourism accommodation sector, you have to make a minimum investment of $220K per investor, summing up to a total investment value of $440K.
In addition to these, interested applicants also need to pay the fee of the Grenada Citizenship by Investment program.