Introduction
If you're about to start or are already in the process of finding a job in Portugal, we're here to guide you through the whole process with all the needed requirements for Portuguese work permits so that you're ready to take on your exciting new job. 
Finding a suitable job is always tricky and requires significant attention to detail. Whether you're already in
Portugal
or you're planning to move soon, and are looking to gain employment in the country, this article will arm you with everything you need to know about securing a job in Portugal. 
Your Guide to Finding a Job in Portugal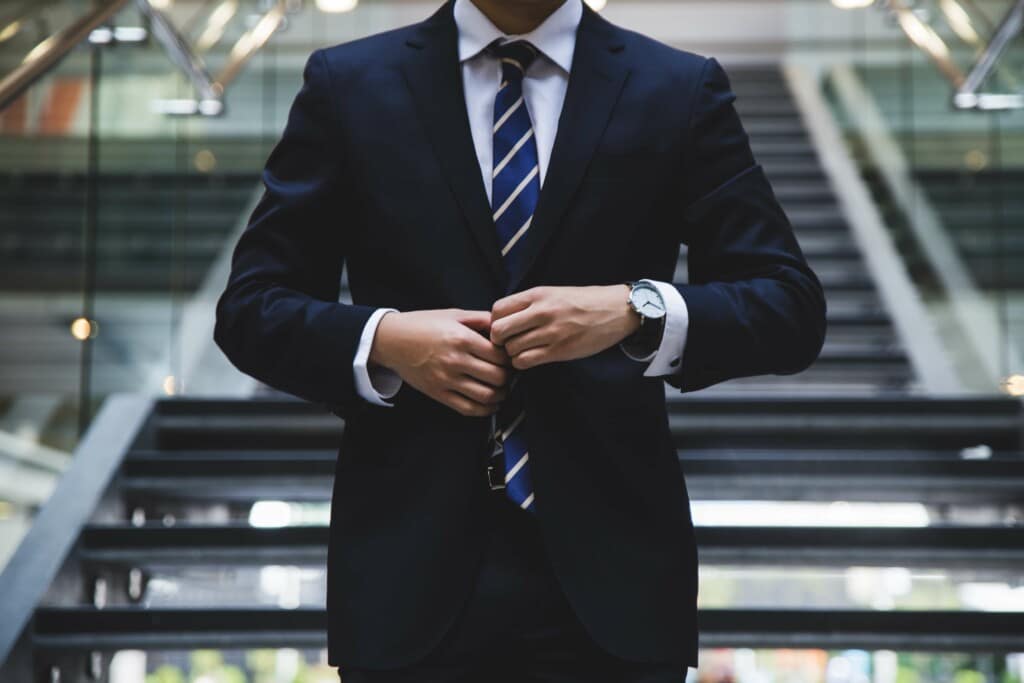 Work in Portugal
Portugal has witnessed a growing number of people searching for a job recently: Students who are searching for a summer side job, remote workers, people planning to move to Portugal soon, and residents already in the country looking to kickstart their careers in Portugal. Whether you're already in Portugal or planning to move, you have to set a realistic and achievable job-search plan based on the Portuguese job market. 
The job market in Portugal
The Portuguese job market is divided into two major categories: jobs for Portuguese speakers and jobs for non-Portuguese speakers.
It's unsurprising that the majority of the professional available jobs go, of course, to Portuguese speakers. Main fields, like Medicine, Law, Media, Accounting, and Engineering, require native speakers. 
However, as many foreign companies and English-speaking investors are now based in Portugal, this opens a huge number of job opportunities for English speakers in professional fields like IT and Software Engineering in major parts of the country like Lisbon and Porto. In recent years, there has been a boom in tech and start-ups in Lisbon.
Websummit
, the largest tech festival in the world, moved its event to Libson in 2016 to illustrate this.
Check the available jobs in Lisbon
.
Your chances as an English speaker grow larger every day, especially since both tourism and hospitality are booming in Portugal. Portugal requires more and more English speakers for restaurants, call centers, hotels, and entertainment centers, amongst other professions. 
Job vacancies in Portugal
Portugal has long been considered a top tourist destination. As such, you should be optimistic in your search if you are looking for work in the hospitality sector.
Obviously, tourism is the main industry in Portugal and a key cornerstone in its economy. 
Finding a job in Portugal, as a part-timer or full-timer, is not impossible if you know how to speak English well. However, some jobs require a very high level of English, not just basic English, depending on the field. 
You should also be aware of the main industries in Portugal so you perfectly target the suitable one for your skills and experience. Here's a list of the most in-demand job categories in Portugal for foreigners: 
Tourism and hospitality 

IT (developers, testers, project managers, technical support) 

Call Center agents 

Restaurants and bars (cooks, waiters, supervisors) 

Real estate agents 

Online support agents (In English or any European language)

Sales representatives

Accounting and planning

Content and copywriters and SEO specialists for remote opportunities

Graphic designers
Note that it will be a plus if you speak another European language like German, French, or Spanish, for example. As we mentioned, Portugal is always full of tourists, and they are usually from different countries, English and non-English speaking ones. Check out the following list of companies always searching for foreign languages in Portugal:
Since you're here, we advise you to check the
Global Citizen Solutions Careers Page
to know the different opportunities that we're offering.  Many of them are for freelancers and remote candidates.
Job salaries in Portugal
 As with most countries, in Portugal, a full-time job requires quite 40 hours of work per week, which means 8 hours per day. More details will be discussed later in the article
Regarding salaries, the average minimum salaries in Portugal are lower than in the rest of the EU countries. However, a significant perk is that the goods and services are cheaper than in the other European countries. 
The Portuguese government set the
minimum average for salaries
each year, which is currently almost €700 per month based on 12 payments per year, or €580 based on 14 payments.
Don't get disappointed; there is always a chance for you to get a highly-paid job in different professions, particularly if you are working for a larger company or an international company. 
Check also some more detailed information about the
Salaries in Portugal
. 
Work culture in Portugal
Portugal has a pretty good work-life balance, whereby Portuguese people know how to work hard but also take time to enjoy their working day and free time. During working days, everyone is focused and dedicated to the working hours, but on the weekends and after the working hours, they know how to entertain themselves and make the most of their weekend. Also, taking time out for a coffee or two during the day is a typical part of Portuguese working culture. 
There's no specific commonality in company culture in Portugal, as it will differ from one company to another and even from city to city. However, there are two common categories in Portugal: 
1- Startups have a fast-paced, hands-on attitude, do not require a lot of bureaucracy, and tend to be agile. These workplaces, which you will easily find in Lisbon, Porto, Braga, or Aveiro, to name a few, tend to be competitive but overall welcoming and friendly.
2- On the other hand, older and more traditional industries may be more set in their ways. Operations in these companies rely heavily on hierarchies, workers may place a lot of importance on ranking and social status, and the overall atmosphere may be competitive and resistant to change.
Labor laws and labor rights in Portugal
In Portugal, as we previously mentioned, the typical working week is from Monday to Friday, with a total of 40 hours of work per week. Full-time employees are entitled to annual leave of 22 days, on top of the compulsory nine days of public holidays.
Each company can set its own schedules, but a typical workday in Portugal starts at 9:00 and ends at 18:30, with a one-and-a-half-hour lunch break in between. You are not expected to work on the weekends unless otherwise stated in your work contract, and most Portuguese do not.
Employment contracts in Portugal work similarly to many European countries, with permanent, fixed-term, part-time, and intermittent work contracts the most common methods of employment.
Notice periods in Portugal tend to vary according to years of service. Minimum notice periods are:
15 days for employees with less than one year of service.

30 days for employees with 1-5 years of service.

60 days for employees with 5-10 years of service.

75 days for employees with over 10 years of service.
Check the
rights and duties for foreign workers in Portugal
, as mentioned on the Government's website.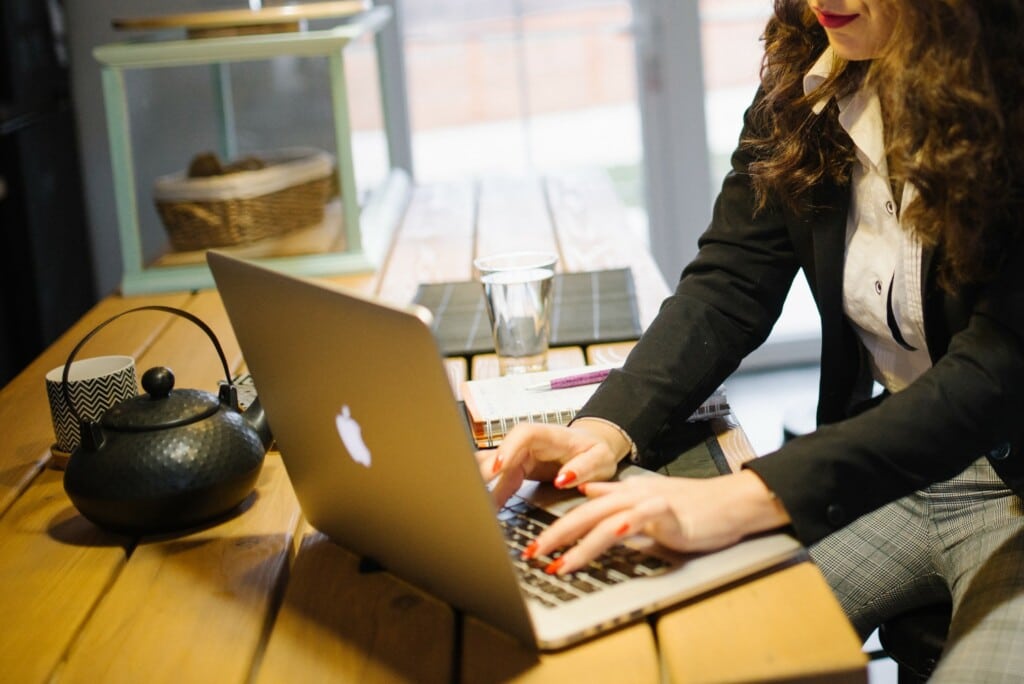 How to find jobs in Portugal 
The job market is very competitive, not only in the EU but in most parts of the world. Our advice to you, if you're targeting a job in the EU, you should really make sure that you receive your contract and offer before moving to the country and finish your paperwork. 
In case you're searching online for a job in Portugal, you will need a strong CV, and a very motivated cover letter to show them how perfect you are for the job.
Please note that a 1-page CV is usually enough, and employees like that it is short and concise. For more technical jobs you may need more, but it is rare to have more than two pages.
The Portuguese hiring process may take some time, so have some patience and always remember that no news is good news. You will go through some interview filtration processes (personal and technical) and may be asked about your Portuguese level. It's okay, don't panic, as we mentioned above, if you're applying for a start-up or multi-national company, your English will usually suffice. 
Networking is important for foreign nationals hoping to find work and speculative applications are welcomed, particularly in small and medium-sized enterprises (SMEs).
There are quite a few expat networking groups in Portugal like
Meetup
and
InterNations
, which can be a good way to find potential job opportunities in a casual setting. 
In the following part, we will suggest some of the specific areas that might help you search for a job online and get to know different opportunities across Portugal. 
EURES
EURES, the
European Job Mobility Portal
, is a cooperation network, formed by the public employment services to facilitate employment mobility among EU members. EURES mainly provides information, advice, recruitment, placements for job matching, and many services for the benefit of workers and EU citizens.
So, if you're trying to find a job in Portugal, or the EU in general, check the EURES Website and become more connected. You will need to send a strong CV and follow the steps shown. 
Public job sites
For job searching inside Portugal, you can also check The
Portuguese Public Employment Service
(Instituto do Emprego), which always helps the job seekers and give information about the available vacancies in Portugal. It all starts with a very unique and attractive CV, and once you apply for it, you'll find job listings with many jobs inside the country. 
Job websites
Save the coming list, because we made sure to gather most of the useful websites that might help you along with your path to finding a job in Portugal.
*For the websites in Portuguese, you may use a
Google Translate Chrome Extension
and this will help you translate and understand the job opportunity. 
English speaking jobs
Portugal offers many opportunities for English speakers and, as stated before, the country's economy is very dependent on the tourism and hospitality industries which opens a lot of job vacancies for people who have a good command of the English language.
It is worth mentioning that you will mostly find English-speaking jobs in the larger cities in Portugal like Lisbon and Porto. 
Also, you can always keep an eye on the English version of newspapers, such as
Portugal Resident
, which runs job adverts in its classifieds section. In addition to it, you always keep checking the following websites that will feed you all the time with English vacancies in Portugal: 
Recruitment agencies
As a first step, why don't you take a look at the
Portuguese Business Directory
in the employment section? At the same time, make sure to check our available job opportunities on
Global Citizen Solutions Careers Page
. We're always offering new opportunities for people who are searching for full-time or part-time jobs. 
Foreign language teaching
To guarantee that you find an English teaching job in Portugal, you will definitely need to have a high level of both written and spoken English, and a proven experience in studying academic English with a BA degree and a TEFL certification.
The good part is you won't really need to be speaking Portuese while starting, but of course, it will be a plus if you know how to say the basics at least. Although you will only use your English in the classroom, the necessary basics here will be for communication outside the class. 
The major cities that always open doors for English teachers in Portugal are Lisbon, Porto, Coimbra, and Braga. There are more than 30 English language schools across the country.
Contracts are usually generated in the period between September to June, but there are also available opportunities for English summer camps and activities. So, targeting an English teaching job is a very good choice, if you have the teaching skills of course. 
Have a quick look for jobs at
British Council
, and on TEFL-associated websites such as
APPI
or
ESL Base
. Always keep those tabs open in your browser:
Embassies and foreign organizations
You should always check the
British Embassy
in Lisbon, which advertises jobs from time to time. Besides the links that are listed above, you can always hunt for a good opportunity at the British embassy, which will also look very good on your CV, as it is a very well-established institution.  
Newspapers
It is worth mentioning that Portuguese newspapers such as
Correio de Manhã
,
Diário de Notícias
,
Jornal de Notícias
(
jobs page
), and
Expresso
(
jobs portal
) may be helpful for you in your job search, and from time to time they publish available opportunities that may be of interest to you. 
Make the first move – speculative applications
Be ambitious and feel free to leave your application to the companies you're dreaming of joining one day, you never know!
Try checking the company you are targeting and see if they are more active on social media or have any open opportunities, and send your application (CV attached with a strongly focused cover letter). This will make your name appear on their waiting list and may be helpful to them as they can reach you easily if your profile fits a career opening. It can also be a more personal approach to begin the communication process with the company. 
Self-employment and freelancing in Portugal
Finding a freelance job and being a self-employed person in Portugal is highly recommended because you'll find a lot of opportunities and enjoy many benefits.
Imagine yourself living in a sunny country with amazing views and beautiful beaches, while at the same time having the luxury of working anywhere and on your own work schedule.
In the 2nd quarter of 2017, around
16.9% of the Portuguese workforce
is self-employed and you can do this as long as you have the right to work in Portugal. This includes all EU/EFTA citizens and third-country nationals with the relevant visa.
You can choose from a list of different options to be self-employed in Portugal, and steps to register yourself in the country's system legally and pay your own taxes can easily be done online.
As a first step, you will need to decide which type of business you're choosing and then start contacting the companies that offer what you need. Companies are typically divided into two categories based on the number of employees: those who work with one individual only, known as
Pessoa singular
, and companies who employ more than one person, known as
pessoa colectiva
.
The top self-employed positions in Portugal are no different than work you could do elsewhere. Opportunities to freelance for Portuguese companies are mainly in:
Marketing

Graphic design

Social media management

Copywriting and content creation
You can also start a business in the tourism sector. Tourism is one of Portugal's strongest markets, and with the number of tourists continuously on the rise, working in the hospitality sector is almost always a safe bet. This includes businesses, such as cafes, restaurants, hotels, guesthouses, etc.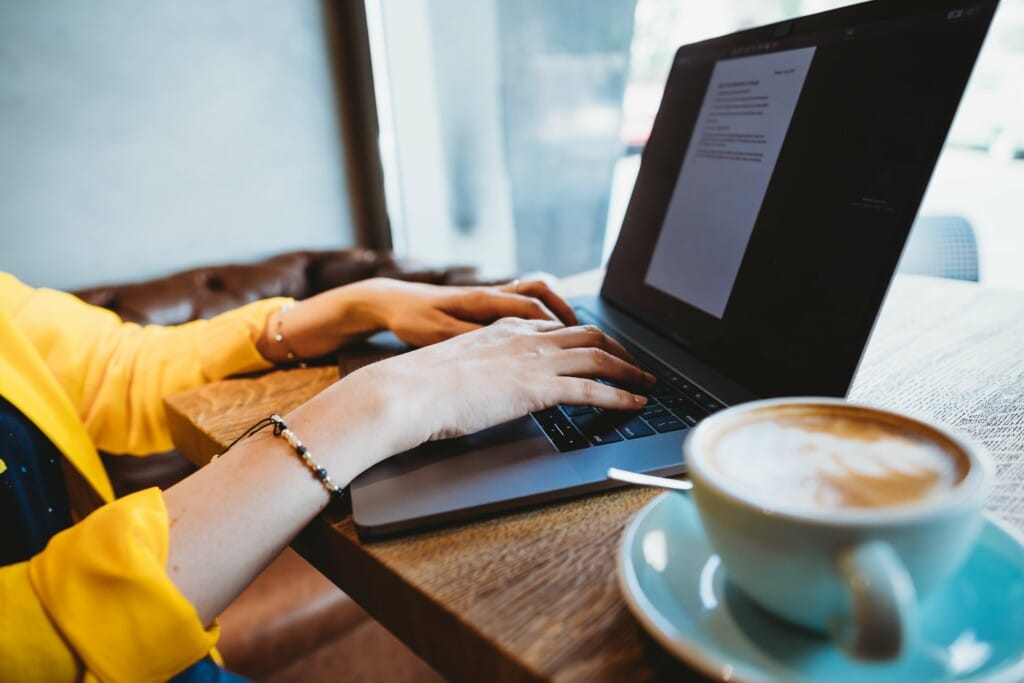 Traineeships, internships, and volunteering in Portugal
If you're a university graduate, it will be so easy for you to find an EU-based and paid five-month traineeship via the
European Commission Traineeships Office (Bureau de Stages)
. Otherwise, you can search for internships and placements on
AIESEC
(for students and recent graduates in the UK) or
IAESTE
(for students in science, engineering, and applied arts). Internships can also be found at
Globalplacement
and
Intern Abroad
.
For those aged between 17 and 30 years old, you can find some volunteer programs at the
European Voluntary Service (EVS)
, where you work abroad for up to 12 months in exchange for board, food, insurance, and a small allowance.
Concordia
is another organization for volunteer opportunities. For holiday volunteering opportunities, check
Workaway
.
Applying for a job in Portugal
If your first step is done, and you have already found a suitable job online, be careful because the next steps are important to follow. 
Just like most hiring processes, the Portuguese hiring process involves either completing a standard online application or dropping your CV with a sample of your work to prove your experience. Be prepared for both scenarios and always check the requirements of the job process for that particular job opening.  
Attention: don't send any of your original educational certificates unless you are asked for some copies during the process. You may lose them if you're not accepted. Instead, you can mention that you have copies and that the original ones will be with you in the interview during the next stage. 
Before getting the job, the company may need to speak with your references to understand more about you. Expect to provide between 1-3 references, which should be previous employers, college tutors, or those who can vouch for your job skills, experience, and character.
You can also search for job training on the
Portuguese government website
if you would like to improve your skills while looking for a job.
Support while looking for a job in Portugal
One of the amazing facts about the European countries' system, including Portugal of course, is that they have a social security regime that supports you in your journey while searching for a job by offering an unemployment allowance to financially help you until you secure a new job. 
However, this benefit is not made for everyone, and you will need to have worked at least 360 days in the two years prior to claim the full amount. Other conditions include having the capacity and availability to work.
If you feel like you need some information regarding this part, you can always contact the Portuguese Social Security Office (
Seguranca Social
) to see if you can get any support.
Requirements to work in Portugal
Citizens from the European Union (EU) and European Free Trade Association (EFTA) won't need a visa or a work permit to start a new job in Portugal. They will just need to register their address with city hall and get a tax number with
Finanças
In case you're not a European citizen, you will need to apply for a visa to be able to move and work in Portugal.  To obtain a visa, you will need to find a suitable job and get your work contract or a promise of a job contract at least. Once you get your visa and come to Portugal, you can apply for your work permit and even invite your family for a Family Reunification Visa. You can learn more about this on the
SEF
Website. 
Work visas in Portugal
There are different types of visas, such as the temporary stay visa (less than one year) and residence (longer than one year). There are also different work visas depending on the type of work you do.
As mentioned above, European citizens don't need a work visa and will only get a residence permit (
Cartão de Residencia
) once they obtain a formal work offer from an employer. Usually, companies encourage hiring Portuguese citizens or European nationals to save the time and effort of hiring someone from outside Europe. So, if you manage to get a work contract in Portugal, make sure that you're aware of all the requirements to make the process as easy as possible. 
Language requirements to work in Portugal
The Portuguese language is one of the top ten spoken languages in the world. Of course, as a candidate, if you have a strong command of the Portuguese language, this will be a huge plus to your application and may make you stand out among other foreign workers. 
Portugal receives tourists from different nationalities, and the tourism sector is always searching for multilingual workers. So, if you speak any other European language, you will have a strong chance to find a proper job in Portugal. 
It is worth mentioning that the English language will normally suffice, and you can still find a job in Portugal. However, you will need to focus your search more on those areas: Teaching, Tourism, Hospitality, and IT or on more internationally-focused companies. 
If you are willing to learn Portuguese to enhance your CV, there are so many online tools that will help you, and plenty of institutions offer language classes,
CESA languages
, and the
Eurolingua Institute
. 
Qualifications to work in Portugal
As per the
Bologna Process
, which most of the European countries have signed up to, the EU citizens' qualifications are recognized in Portugal. However, what happens if your country is not signed up? Try to contact the
National Academic Recognition Information Center (NARIC)
in Portugal to ensure your qualifications are recognized.
In addition to this, you can read more and find out if your profession is officially regulated in Portugal and if you have the required qualifications that are recognized in Portugal by checking on the European Commission's
database
.  
 Tax and social security numbers in Portugal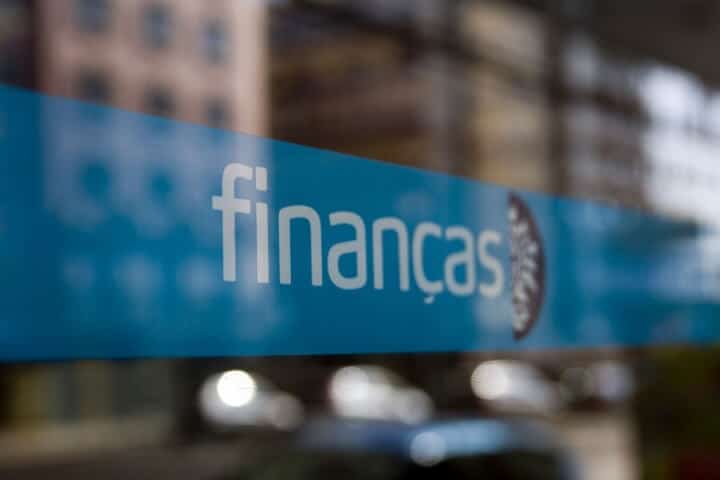 Residents or non-residents must have their
NIF
Number (
Número de Identificação Fiscal
), which is the identification number to pay your taxes to your country of residency. Check this Step-By-Step Guide, or you can apply online to get your NIF from here.
It's a unique nine-digit number that you will need to receive your income, pay taxes, and get your
NISS
.
Your
NISS
is the Social Security Number (
Número de Identificação de Segurança Social
) that guarantees you enjoy your rights and benefits as a taxpayer. Foreigners can get a social security number if they are legally residing in Portugal.
It is an 11-digit number that identifies you for the purposes of employment and social security benefits.
Starting a job in Portugal
From one country to another, the labor laws differ. As for Portuguese laws, starting a new job comes with a probation period, which is different from one offer to another according to your work contract. If you get a permanent contract, then your probation period will be between 90-240 days. 
For fixed-term or unfixed contracts, it is between 15-30 days. During this time, the notice period for terminating your contract may be shorter.
Benefits like Social Security Insurance and health Insurance also come with your work offer, and you may also get some types of compensation if you're working from home. This will be agreed upon with the employer.
Exploring Visa and Immigration Options for Portugal
If you're considering making the move to Portugal, it's essential to be informed about the various visa and residency options available. The Golden Visa Portugal program is an attractive option for many, offering residency to investors and their families. For those eyeing retirement in this beautiful country, the Retirement Visa (D7) is tailored for you. Digital nomads can take advantage of both short and long stay options with the Nomad Visa (D8). Meanwhile, the NHR - Non Habitual Tax regime provides significant tax benefits for new residents. 
For the entrepreneurial spirit, Portugal offers the Entrepreneurship/startup Visa (D2) - Start-up Visa (open company) tailored for those looking to establish their businesses in the country. Those with specialized skills can explore the Work visa for highly qualified employees (D3). Additionally, if you have Portuguese ancestry, you might be eligible for Citizenship by descent. 
However, moving to a new country isn't just about visas. If you're thinking of buying property, our guide on Buying Property in Portugal can offer invaluable insights. Dive deeper into the immigration process with our comprehensive Portugal immigration guide. For Americans specifically looking to relocate, we have curated information on Americans moving to Portugal. Lastly, one can't forget the importance of the NIF (Tax Registration Number), a crucial step in any relocation process. 
CONCLUSION
If you are looking for a job in Portugal, don't worry; the Portuguese job market is quite large, and there are different opportunities for you. Portugal has long been considered a top tourist destination, which offers many opportunities, whether you are an English or non-English speaker. 
All you need is a good knowledge of the market's requirements and available opportunities, and always be prepared with your skills and documents to apply whenever you find a suitable job for you. 
Here are some useful links: