Whether you're looking to retire in the Caribbean, own a second home in paradise, start a profitable business, or simply own a second passport without the commitment of living in the Caribbean, look no further. St. Lucia, Antigua and Barbuda, Grenada, Dominica, and St. Kitts and Nevis all offer citizenship by investment. While the programs are relatively similar, there are key differences, which is precisely why we've developed this Caribbean citizenship by investment comparison guide. 
Gain clarity in our Caribbean citizenship by investment comparison guide, so you can choose the most suitable passport program for yourself and your family.
Caribbean citizenship by investment comparison
If you're seeking a peaceful abode to retreat to, be it for holidays, retirement, or residency, then consider the Caribbean.
There are currently five Caribbean citizenship by investment programs in operation, offering lucrative incentives to investors looking to diversify their assets and protect their wealth. When thinking about which Caribbean citizenship by investment to pick, consider factors like timeline to acquiring a passport, best value for your money, visa-free travel, and investor requirements.
St. Kitts and Nevis: Quickest path to Caribbean citizenship
St. Kitts and Nevis by far offers the quickest route to Caribbean citizenship. Its special fast-track application option enables investors to obtain a St. Kitts and Nevis passport within 45-60 days. No other Caribbean country offers such an excellent expedited feature in their program.
In addition to getting a St. Kitts and Nevis passport quickly, you can count on this island nation for its:
An abundance of sun and mesmerizing beaches

Fast-growing economy

Platinum standard reputation in the global marketplace of citizenship by investment programs

Quality offshore banking and a range of insurance services in a tax-friendly environment

Guarantee of financial privacy for offshore businesses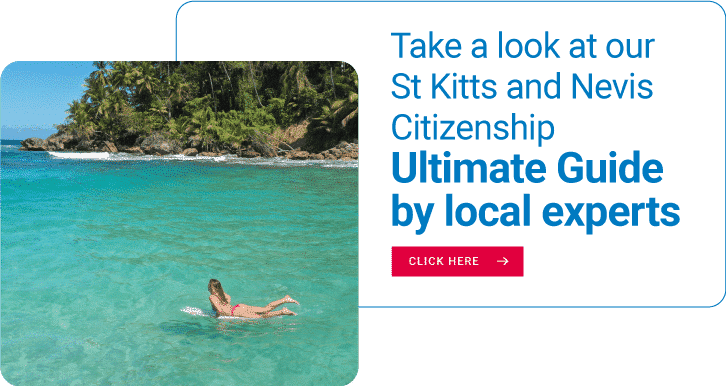 Antigua and Barbuda: Best value for family 
Antigua and Barbuda Citizenship by Investment by far offers the cheapest value for a family of four. The main applicant that applies with a spouse and two children must donate at least $100,000 to the National Development Fund to acquire Antigua and Barbuda passports. This equates to $25,000 per family member, not a bad deal if you ask us.