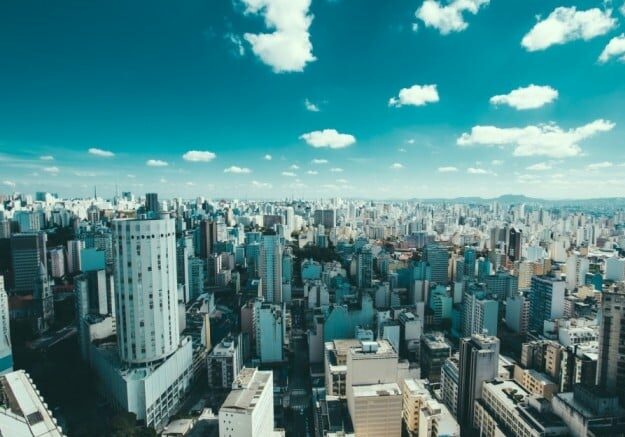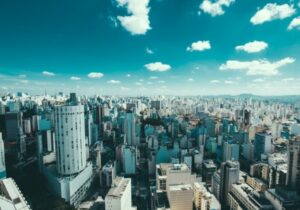 Foreign nationals making investments above a specific threshold in Brazilian businesses or real estate are eligible for what is known as the Brazil Investor Visa. This initiative was introduced through the country's VIPER program – also known as the Brazilian Golden Visa – essentially granting permanent residency in Brazil, provided the applicant maintains their investment.
Brazil is full of energy and optimism, with a strong sense of national pride and a commitment to building a brighter future for all its citizens. It is, therefore, no surprise that an increasing number of expats are opting to start a new life in this land of opportunity through investing in its economy to gain Brazilian residency.
This article will cover everything you need to know about the Brazilian Investor Visa (VIPER), from the benefits of gaining Brazil residency to its requirements and application process. You will gain insights into the financial costs involved with each investment option.
We'll also give an overview of application timelines with Brazilian authorities, the importance of a Brazilian bank account, and any foreign documents you'll need to lay a smooth path to permanent residency status and becoming a Brazilian citizen.
About Brazil's Investment Visa Program (VIPER)
The Brazil VIPER initiative is an immigration program referred to as the Brazil Golden Visa, allowing foreign investors to secure a permanent resident visa by participating in endeavors such as purchasing a Brazilian property or establishing a Brazilian legal entity.
Foreign nationals gain residency by investment in Brazil after their Golden Visa application has been approved. This Brazil residency permit is temporary but can essentially be a permanent investment visa, provided the foreign national maintains the investment made to acquire the visa.
The direct investment starts from a threshold of BRL 150,000 (about $30,000). This option is available to those with a business or investment plan to establish a Brazilian legal entity involved in designated industries, including innovation, science, and technology. The Brazil investment visa can also be secured by investing BRL 500,000 (about $100,000) in any new or existing Brazilian business.
Real estate investment
Investing in real estate is a viable route to obtain a Brazil Golden Visa and permanent residency status. Foreign nationals can purchase a Brazilian property for BRL 1,000,000 (about $200,000) to obtain a visa. Purchases in Brazil's north or northeast region will reduce the minimum investment amount to BRL $700,000 (about $140,000).
Brazilian immigration authorities require applicants to visit Brazil once every two years to maintain permanent residence status.
Qualifying investments in real estate effectively serve as a form of Brazil citizenship by investment, with eligibility to apply for Brazilian citizenship in as little as three years.
Investment Requirements for the Brazilian Investor Visa
Your investment plan or application route determines the requirements for permanent residency in Brazil through the investor visa program. The documents and investment requirements will vary depending on whether you're investing in a business purchasing Brazilian real estate.
Requirements for business investment
Due to the comparatively low qualifying investment, investing in a new or existing Brazilian company has made Brazil a popular choice among residency by investment programs. Investors have two options for establishing a legal entity:
Invest BRL 500,000 in a new or existing business in Brazil.
Invest BRL 150,000 in entities within the innovation, basic or applied research, science, or technology industries that boost the local economy or create ten new local jobs.
The applicant will also need to prove that they are financially independent and self-sufficient and will not be reliant on any state welfare.
A business investment or foreign direct investment is also subject to approval from the National Immigration Council (CNI) before you can proceed with your application. You'll need a business plan, a bank account, and the funds for your foreign investment.
Throughout the investment period, the applicant and foreign investor must prove that the company is doing well, is profitable, and employs local residents. After three years,
permanent residency can be renewed if competent authorities in Brazil determine that the business has been successful. After four years, the foreign investor can apply for Brazilian citizenship and become a Brazilian citizen.
Requirements for real estate investment
Applicants who buy property in Brazil above a specific value are eligible for a Golden Visa and long-term residency. The required investment amount will depend on where you purchase a property in Brazil. There are two specific investment thresholds:
A real estate investment of at least BRL 1,000,000
A real estate investment of at least BRL 700,000 in the northern or northeastern regions of Brazil
Real estate investments must be held for at least four years to maintain a valid permanent visa. A significant advantage of investing in real estate is that owners can rent their property and maintain legal residency.
After four years of residency and provided they meet the minimum stay requirements, foreign residents can apply for Brazil citizenship. Real estate purchases of BRL 1,000,000 reduce the minimum residency period to qualify for Brazilian citizenship from four years to three.
Brazilian Golden Visa Eligibility Criteria
Alongside the foreign direct investment, foreigners must meet a set of eligibility criteria to qualify for a Brazil permanent visa through investment. The requirements include:
Being 18 or over
Holding a clean criminal record or providing proof of rehabilitation
Being in good health
Documents Required for the Application Process
The following documents are required for a VIPER application:
Original and photocopy of existing passport
Original police clearance certificates from your home country (and from Brazil, if applicable)
Curriculum vitae (CV)
Original or legalized copy of marriage certificate (if applicable)
Evidence of residential address
Bank statement
Two 5×7 cm passport-size photos
Original or legalized copy of the birth certificate (if applicable)
Medical exam certificate
Letter stating the motive for moving to Brazil
Bank declaration affirming the applicant's capability to transfer funds to Brazil
Confirmation of payment of the individual immigration tax
Required documents for business investments
For investments in legal entities in Brazil, applicants must also provide:
Proof of incorporation of the legal entity that received the investment
A receipt for the payment of corporate income tax for the legal entity's last year of fiscal operations (if applicable)
Please note: All non-Brazilian/ non-Portuguese language documents must be notarized by the relevant authorities in their country of citizenship and by the respective Brazilian Consulate and then translated into Portuguese by a sworn Brazilian translator in Brazil.
Brazil Investment Visa Application Process
The application process will vary depending on your chosen investment route. Here, we look at the application processes for the business investment and real estate investment routes.
Step-by-step guide for business investment
Although the procedure is relatively straightforward, we recommend working with a trusted agency to ensure your investment is safe and you follow the correct process throughout your investment and applying for the investor visa.
Apply for your Brazilian social security number (Cadastro de Pessoas Físicas – CPF).
Submit your business plan to the National Council of Immigration.
The investment must be registered under your name with the Central Bank of Brazil in the form of a Foreign Direct Investment (FDI).
After approval of the business plan, transfer the funds to its investment destination through the Central Bank of Brazil.
Obtain documents of incorporation of the legal entity that received the investment monies transferred and documents supporting eligibility for investing in a specialized industry (if applicable)
You can now submit the application along with the required documents to Brazil's Ministry of Labor to apply for a permanent visa.
Following approval, you must visa a Brazilian Embassy or Consulate to receive a passport stamp as proof.
After your passport has been stamped, you can travel to Brazil and retrieve your residence permit from the Federal Police (Polícia Federal).
Foreign Brazilian residents who obtained their visas through business investments can apply for Brazil citizenship after four years of residency, provided their investment continues to meet the requirements set by the relevant Brazilian authorities.
Step-by-step guide for the real estate investment
Given its distinct investment nature from legal entities, there is some noticeable variation in the application process for real estate purchases. However, as with investing in a company, seeking guidance from migration experts and lawyers well versed in Brazilian immigration law and procedures is advisable.
Find your ideal property and ensure it meets the minimum investment required from the investment scheme.
Apply for your Brazilian social security number (Cadastro de Pessoas Físicas – CPF).
Before completing a purchase, ensure thorough due diligence checks to verify the property's condition and ownership status.
When purchasing your property, engage a reliable agent fluent in Portuguese to handle the transaction on your behalf.
You must register yourself and the property with the Brazilian Central Bank.
Obtain a bank statement from a Brazilian financial institution registered with the Brazilian Central Bank attesting to the transfer of the required investment funds.
After your real estate purchase, submit the proof of purchase alongside your application and other necessary documents to Brazil's Ministry of Labor to apply for a permanent visa.
Following approval, you must visit a Brazilian Consulate or Embassy to receive a passport stamp as proof.
After your passport has been stamped, you can visit Brazil and retrieve your residence permit from the Federal Police.
Real estate acquisition is another path to Brazilian naturalization. After four years of residency, investors can apply for Brazil citizenship and a second passport. The higher investment threshold of BRL 1,000,000 reduces the minimum residency period of four years to three to qualify for Brazilian citizenship.
Brazil VIPER Program: Processing Time
The specific procedures and processing time to obtain permanent visas will vary depending on the qualifying investment, your country of origin, and the volume of applications being processed.
Provided you fulfill the eligibility criteria and provide the necessary documentation when required, you can expect a visa to be issued within five to 30 days.
Brazil VIPER Program: Government Fees
Brazil's VIPER is one of the most affordable investor immigration programs when combining the required investment and government fees.
The cost per applicant (including family members) to obtain an investor visa will also depend on the country of origin. You can expect to pay between BRL 748 (about $150) and BRL 2,000 (about $400).
Family Members and Dependents
Applicants of the Brazil investor program can include a spouse and children in their VIPER application. There is also the opportunity for other family members to be reunited, depending on their circumstances. Those eligible for family reunion include the applicant's:
Spouse
Unmarried children under 21 (and dependent children over 21)
Orphaned and unmarried brother, grandson, and great-grandson under 21 (and a dependent brother, grandson, and great-grandson over 21)
Dependent parents
About Brazil and the Brazilian Economy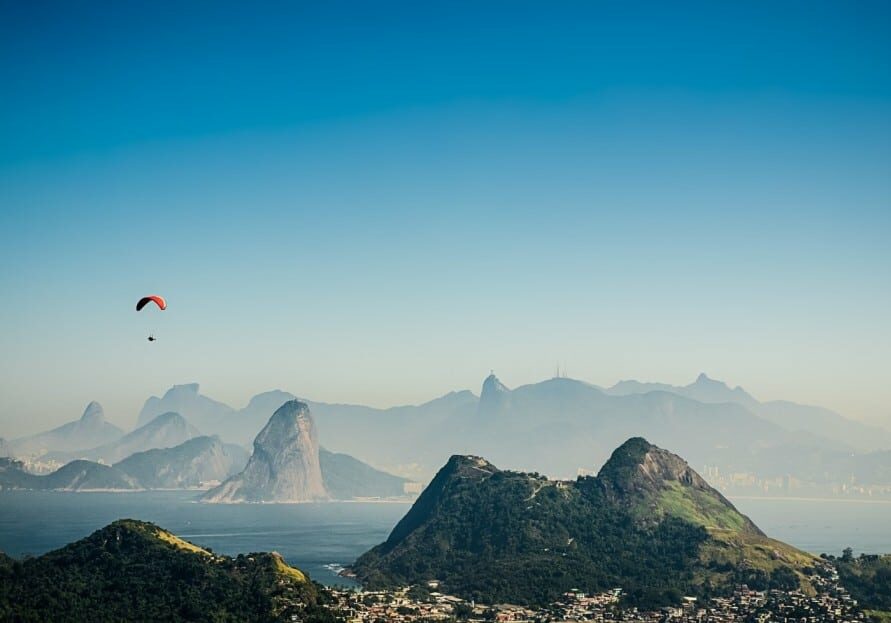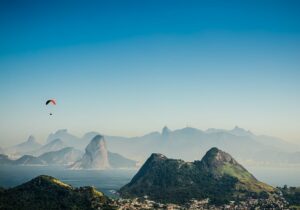 Brazil is the largest country in South America and the fifth-largest country in the world by area and population. It is known for its vibrant culture, diverse wildlife, and stunning landscapes, including the Amazon rainforest, the Brazilian Highlands, and the famous carnival of Rio de Janeiro.
Brazil has a rich history, with indigenous peoples living on the land for thousands of years before Portuguese explorers arrived in the 1500s. The country became a Portuguese colony and gained independence in 1822. Brazil has since become a multicultural society with influences from African, European, and indigenous cultures.
Brazil is a major participant in global trade, with a diversified economy that includes agriculture, manufacturing, and services. It is the 12th-largest economy in the world and the world's third-largest food exporter. The country is the largest coffee, soybeans, and beef producer worldwide and has a thriving tech industry in cities like São Paulo and Rio de Janeiro.
Over the past few years, Brazil's economy has faced some challenges, including high inflation, a weakening Brazilian real (Brazilian currency), and political uncertainty. However, the country has taken steps to address these issues, including implementing economic reforms and reducing government spending.
Benefits of the Brazilian Investor Visa
Brazil permanent resident card benefits are abundant. Whether you're looking for economic benefits or want a better quality of life for yourself and your family (dependents), the advantages of living in Brazil suit every demographic. Here are several highlights of Brazil's investor visa:
Access to a growing economy
One of the biggest strengths of Brazil's economy is its large domestic market, which provides significant opportunities for both domestic and foreign investors. The country is also a major player in international trade, with strong export markets in commodities such as soybeans, coffee, and iron ore.
Lucrative real estate investments
With its extensive territory offering diverse investment prospects ranging from major metropolitan cities to picturesque seaside towns, Brazil stands as a prime destination for lucrative real estate investments. The average price of real estate per square meter is almost one-third that of the United States, according to Numbeo. Furthermore, the Brazilian government incentivizes real estate acquisitions by granting permanent residency in Brazil to property buyers.
Rich cultural experience
Brazilians are renowned for their friendly demeanor and welcoming nature. Investing in Brazil and gaining residency means diving into diverse cultures, traditions, and celebrations. From the iconic Rio Carnival to regional festivities, Brazil resonates with energy and vibrancy year-round.
Low cost of living
In addition to cheap real estate prices, living costs in Brazil are comparatively lower than in the United States and many Western nations. Investor visa holders can live comfortably in Brazil with a monthly budget of around $2,000.
Obtaining Brazilian Citizenship through the Investor Visa
Although foreign citizens initially gain a temporary visa after successfully applying through Brazil's VIPER program, the visa is effectively permanent residency, provided they maintain their investment. A permanent resident can apply for Brazilian citizenship and a Brazilian passport in as little as three to four years of residency.
Dual Citizenship
Brazilian authorities apply some restrictions on dual citizenship for nationals who acquired citizenship through a Brazilian parent or Birthright citizenship. Unlike Canada, New Zealand, and other countries where dual citizenship is explicitly permitted for all citizens, the Brazilian government allows citizens to obtain citizenship in another country only if the foreign country requires it for legal residence or access to civil rights.
However, foreigners who acquired permanent residency status through Brazil's permanent visa by investment program or any other long-term residency visa can gain citizenship in Brazil as a second nationality and become dual citizens.
Key Takeaways about the Investor Visa and Brazil Citizenship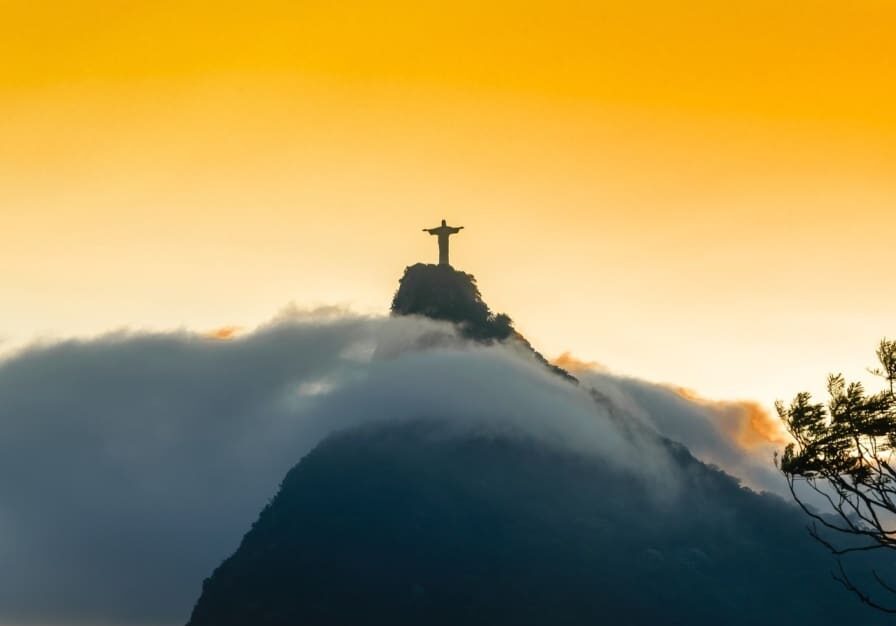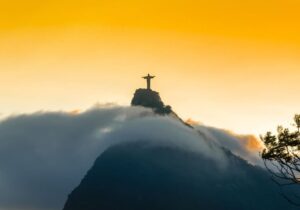 The Brazil permanent residency investor visa has risen in popularity, with many expats looking to expand their passport portfolio by investing in a country with a growing economy and a safe place to conduct business.
Brazil's vibrant culture, natural wonders, and friendly locals are also attracting an increasing number of expats from all over the world looking to elevate their lifestyle and reap the benefits of what life in Brazil and Latin America has to offer.
Investing in real estate is one of those options, and from only BRL 700,000 to 1 million, you can own a property in a prime South American country.
Those who prefer to invest in a Brazilian company or establish a business must make a foreign investment of BRL 150,000 or 500,000 to qualify by creating ten local jobs in designated sectors or investing in a new or existing business. This is sufficient to gain permanent resident status through the investment scheme.
Brazil citizenship by investment can be granted after three to four years, and the conditions of the Brazilian investment visa have been fulfilled. After obtaining citizenship, investors gain a Brazilian passport, providing visa-free travel and visa-on-arrival access to 164 countries worldwide.
Global Citizen Solutions: How We Can Help
Expats and foreign investors can encounter many difficulties when applying for a Brazil Permanent Residency Investor Visa (VIPER), which is why it is worthwhile to have an expert on hand to provide personalized Brazilian visa assistance throughout the application process.
Our specialists can help you with the following:
Minimize the visits you have to make to the designated country
Have someone who works solely on your behalf
Reduce the hassle associated with putting your application together
Acquire insider knowledge from someone with years of experience in the market
Let's get you moving forward in your quest to obtain a Brazil Permanent Residency Investor Visa. Get in touch with us to book a free consultation.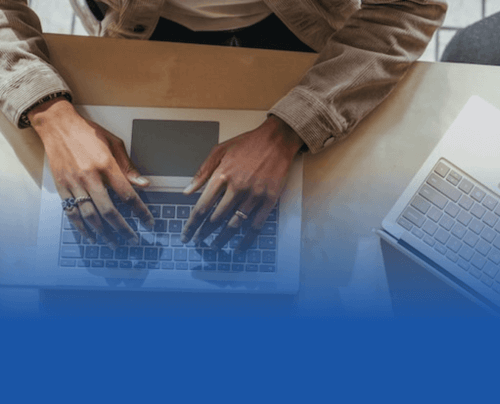 Frequently Asked Questions about the Brazil Permanent Residency Investor Visa
How do I get a Brazilian investor visa?
There are two options to obtain an investor visa in Brazil: Purchasing a property or investing in a business. An enterprise investment must be between BRL 150,000 (about $30,000) and 500,0000 (about $100,000) to apply for permanent residence. For purchasing property, the value must be at least BRL 1 million (about $200,000) or 700,000 (about $140,000) if investing in Brazil's north/northeastern region.
How much do you have to invest in Brazil to get residency?
The cost of an investment visa in Brazil varies depending on the investment path chosen. Business investments in specific industries start at BRL 150,000 (about $30,000), whereas general business investments have a minimum threshold of BRL 500,0000 (about $100,000).
The minimum cost of real estate is BRL 700,000 (about $140,000) in Brazil's north/northeastern region. All other real estate investments start at BRL 1 million (about $200,000).
Does Brazil offer citizenship by investment?
There is no Brazil citizenship by investment program, allowing investors to obtain citizenship through direct investment. However, Brazil's Investor Visa can be seen as unofficial Brazil citizenship by investment as visa holders can qualify for Brazilian citizenship and a Brazilian passport with a reduced time to citizenship, depending on their investment.
Does Brazil have a strong passport?
Brazil has the 47th strongest passport worldwide, according to the Global Passport Index. A Brazilian passport provides visa-free and visa-on-arrival access to 164 countries.
How do I become a permanent resident of Brazil?
Functioning essentially as a permanent visa, the Brazilian Investor Visa remains valid as long as the applicant maintains their investment. Nonetheless, should you keep your investment for four years, you're eligible to apply for permanent residency and relinquish your investment.