Residency in Uruguay
With the Atlantic Ocean to the east, and bordered by Argentina to the west and Brazil to the north, is the 'Switzerland of South America,' also known as Uruguay. Famous for its beautiful beaches, open space, and beef production, Uruguay also offers low tax rates, low crime rates, and affordable healthcare. In this guide, we'll walk you through the process of obtaining residency in Uruguay. We'll look at how to get residency through the Independent Means Visa Uruguay offers, the tax advantages that come with being a legal resident, and more!
There are few countries that make it easy for you to obtain a residence permit, and luckily Uruguay is one of them. The country ranks 54th on our Global Passport Index (which assesses the world's leading passports according to the number of countries that can be accessed visa-free, the investment opportunities, and quality of life) and 33rd on our standalone Quality of Life Index (which measures the country's environmental sustainability, cost of living, infrastructure, and political freedoms).
Check out our article: The Easiest Countries to Get Citizenship.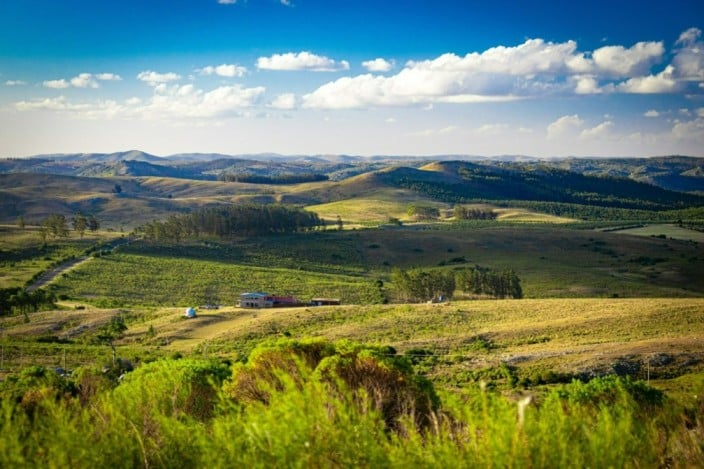 If you haven't thought about relocating to Uruguay before, you may want to consider it as a viable option. The country offers economic stability, the banks are reputable, their healthcare is affordable, the climate is mild, it is considered to be the safest country in South America, and the coastline is beautiful. If this sounds like the kind of country that you would enjoy living in, then keep reading.
Steps to Obtaining Residency and Citizenship in Uruguay
The process of obtaining residency in Uruguay, and later citizenship if you so wish, is quite straightforward. You can opt for the equity route, in which case you must make a minimum investment in the country, or the Independent Means Visa, where you need to meet the minimum Uruguay residency income requirements.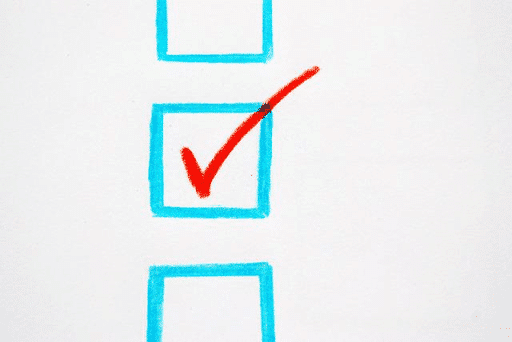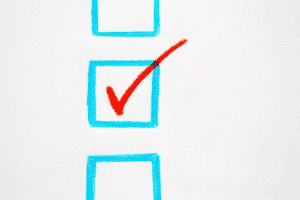 How to Get Residency in Uruguay
Obtaining residency in Uruguay is a relatively straightforward process. You can enter the country as a tourist and lodge your application for residency in person at the Dirección Nacional de Migración (National Migration Office) or through an online portal.
The following documents are required to make your application:
Identity document used to enter the country

Entry visa (if required, check with your country of origin)

Health card issued in Uruguay

Vaccination certificate

Clean criminal record

Birth certificate registered in the Civil Status Registry

Marriage certificate (if applicable)

Proof of income

Proof of address in Uruguay and intention to stay

Passport-size photo

Current application fees (to be paid when you make your application)
Your birth certificate, marriage certificate, and police records must be authenticated by an apostille affixed to the document.
Once You're in Uruguay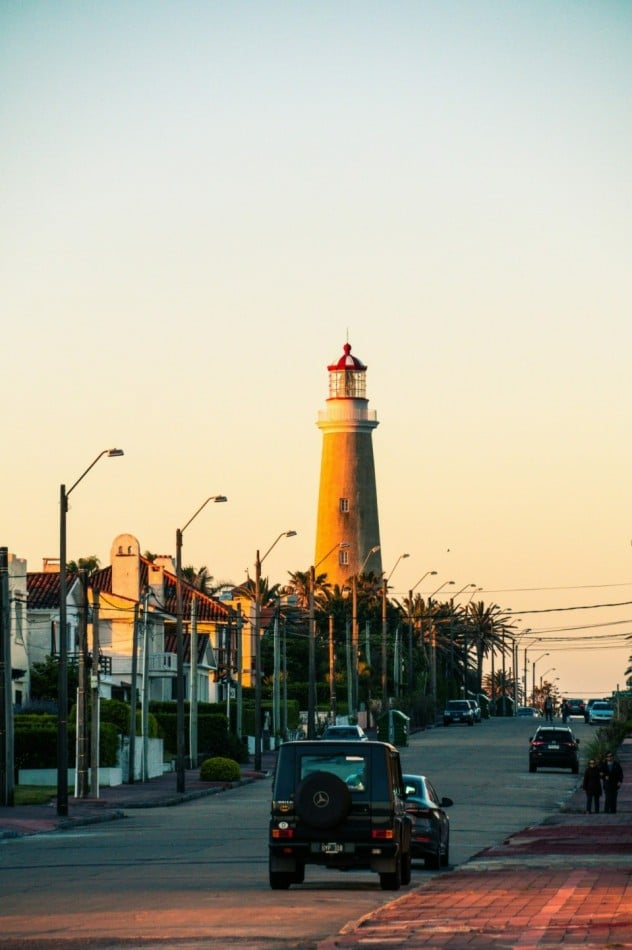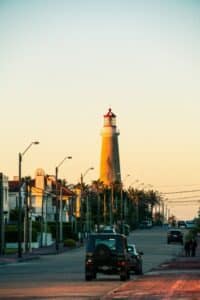 Once you arrive in Uruguay, an official public translator must translate your apostilled documents into Spanish. You must also register your birth certificate with the Registro de Ectranjeros. You will then be issued a document that is required for you to get your Uruguayan resident ID card.
To receive your health card, you must undergo a medical exam at an authorized Uruguayan clinic. The examination assesses your health and includes an interview, a vision test, a blood and urine test, and a dental analysis.
To receive your income certificate (medios de vida), you must prove a minimum income of $1,500 (US) for one person. The source of your income and its amount must be verified by a Uruguayan legal professional known as an escribano. Any source of income from abroad, such as a pension, social security, lease income, or business income, is acceptable. You may find it beneficial to set up transfers to a Uruguayan bank account to help prove your income.
Make Your Application and Get Your Temporary Resident ID Card
Once you have made your application – either in person or online – and provided all the necessary documents, you become a residente en trámite (a resident in process or temporary resident). Your next step will be to acquire a temporary Uruguayan cédula, your photo ID card. This card will be marked with 'en trámite' (in process) to signify that you are a temporary resident. You will use this card until your application has been officially approved.
You will obtain your temporary cédula from the Dirección Nacional de Identificación Civil (DNIC) using paperwork provided by the immigration department and the birth certificate registration document issued to you by the Registro de Extranjeros.
As a temporary resident awaiting final approval, you can benefit from most of the rights and privileges of a legal resident.
Final Approval
The general wait period for your completed residency application to be processed is about one year to 18 months. Once your application has been fully approved, the immigration office will provide you with the relevant documents needed to replace your temporary residency card with your permanent cédula.
Global Citizen Solutions: How we can help you
Global Citizen Solutions is a boutique investment migration consultancy firm that works to find the right residency or citizenship by investment program for you. Our team provides guidance and support from start to finish, providing expert advice regarding mobility, taxation, and security. Contact us to get your Uruguay immigration journey started.
How to Get Uruguay Citizenship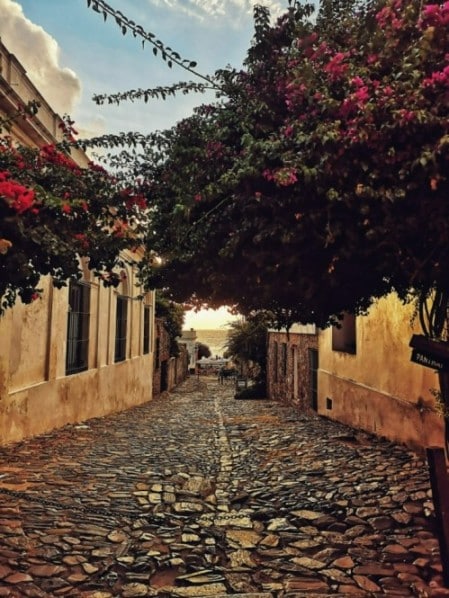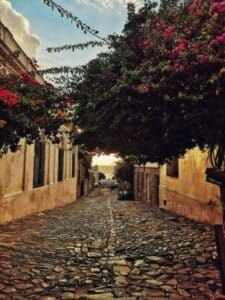 Fortunately, Uruguay allows multiple citizenships. Having a Uruguayan passport has many benefits, such as passport-free access to all of South America and MERCOSUR – the Southern Common Market. MERCOSUR is made up of four full member countries (Argentina, Brazil, Paraguay, and Uruguay) and associate members (Bolivia, Chile, Colombia, Ecuador, Guyana, Peru, and Suriname). You will also be allowed visa-free access to Europe's Schengen Zone.
In order to obtain Uruguayan citizenship, you will first need to become a permanent legal resident. As a single person, you can apply for citizenship after five years, with the start date being the day you arrive in Uruguay to apply for residency. If you are married, you can apply after only three years. 
To make your application for citizenship, the following documents are required:
Birth certificate

Uruguay permanent residence certificate

Proof of residence and social integration

Proof of identity

Proof of income

Current application fee
You can file your application for citizenship with Uruguay's Electoral Court. You may need to make an appointment beforehand, but this will depend on the office you choose to apply to. Approval of your naturalization will be contingent on your ability to speak Spanish at a conversational level – as demonstrated in an interview – and your sufficient integration into Uruguayan society. Generally speaking, your application for citizenship will be granted within six to twelve months, and your passport will be issued.
Check out our articles: Uruguay Citizenship: The Ultimate Guide and Uruguayan Passport: An Informative Guide.
Tax Advantages in Uruguay
Uruguay offers you a number of tax benefits and incentives if you are a legal resident or citizen, such as tax breaks, tax exemptions, and a tax-free holiday.
Uruguay tax residence
As of 2020, you must meet one of the following requirements to qualify as a tax resident of Uruguay:
Days test
You must stay in Uruguay for more than 183 consecutive days in a given year, with the exception of one or two 'temporary absences.' A temporary absence refers to a 21-day absence from the country within a 30-day period and may occur twice within a year.
Once you meet the requirements of the days test, you may request a tax certificate that allows you to leave the country.
Family ties
If you do not meet the requirements of the day test, you can still become a tax resident if the center of your activities or vital interests is located in Uruguay. For example, if your spouse and children live in the country and attend school there, you will be considered eligible to become a tax resident of Uruguay.
Equity
If you make an enterprise or real estate investment in Uruguay and stay in the country for at least 60 days a year, you can become a tax resident. The minimum accepted amount to invest in real estate is $390,000. The minimum amount required to invest in an enterprise is $1.7 million, and the company must create 15 jobs throughout the year.
Tax residents of Uruguay are also eligible for a tax-free holiday on their foreign-sourced financial income. Initially 11 years, a tax residence act came into effect in 2020 that increased this period to 11 years. Once this period comes to an end, tax residents will be required to pay a 12 percent personal income tax on any foreign interests and dividends.
In other words, tax residents of Uruguay are able to live on any foreign-sourced income, tax-free, for 11 years. Another option you have is to choose to live with a permanently reduced personal income tax of seven percent rather than benefiting from the 11-year tax exemption.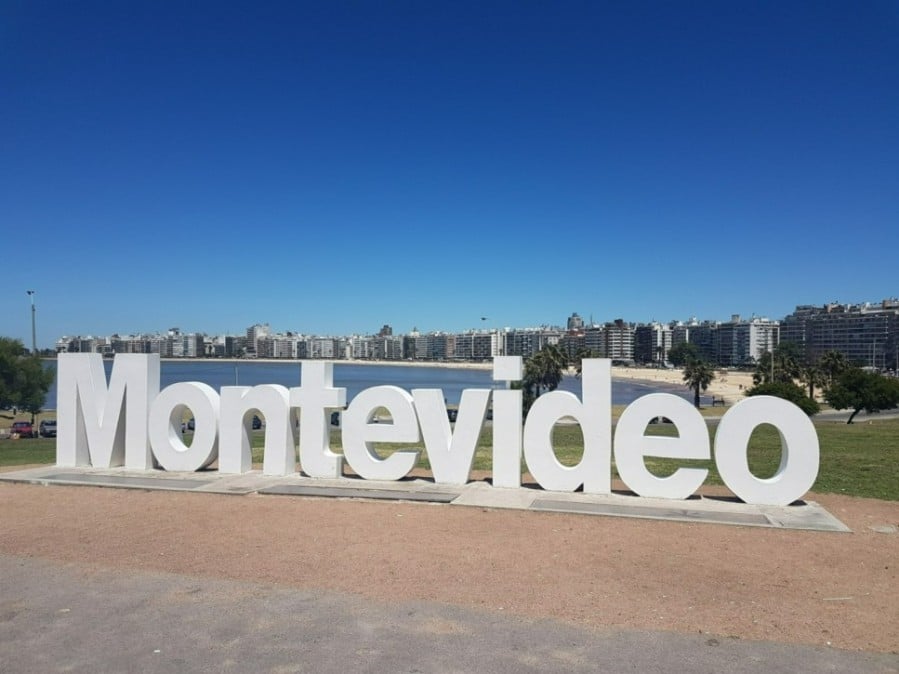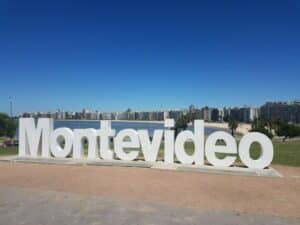 Uruguay tax incentives
A number of tax incentives in Uruguay are offered according to industry. One such incentive is a tax exemption on investments in infrastructure. This incentive can benefit the tourism industry and therefore be applied to hotels, resorts, and other such establishments.
These exemptions include the following:
Exemption from VAT when purchasing materials or equipment that have been imported to build or equip the qualifying establishment. A VAT credit can be obtained for such materials and equipment purchased locally for the same purpose.

A special depreciation for IRAE (Corporate Income Tax) purposes

A ten-year exemption from net worth tax
The Pros and Cons of Uruguay Residency
Becoming a permanent resident enables you to live in Uruguay full-time and make it your home country, get a job, or start a business in the country. Residency is also a step towards becoming a citizen.
As with any country, there are pros and cons to obtaining residency in Uruguay, whether opting to go the equity route or using the Independent Means Visa Uruguay offers.
The pros of Uruguay residency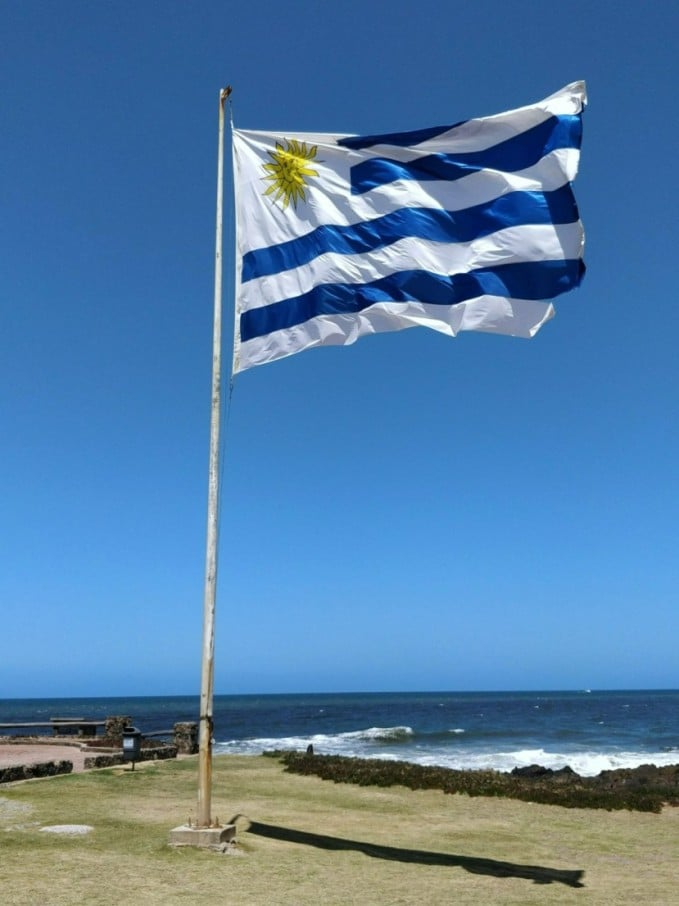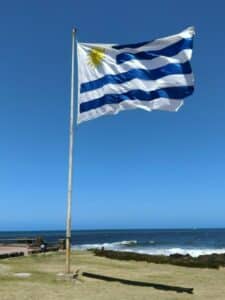 Easy residency
The country is open to immigration and is very welcoming toward foreigners. In recent years, Uruguay has created more tax benefits in an effort to attract more foreign residents. Obtaining residency is a relatively straightforward process, and during the approval process, you can import your home furnishings and household goods duty-free.
European lifestyle
While Uruguay is a South American country, it is referred to as the 'Switzerland of South America' for several reasons. Not only does the country have close historical ties with Europe, but it also feels a lot like Europe, with many wealthy tourists from the continent vacationing in the beach towns during the summer.
Tax advantages
As mentioned above, Uruguay offers tax residents a number of tax benefits. In fact, these benefits are considered some of the best in the Americas.
Economic freedom
As a country that has political and economic stability, an open economy, and a solid banking system, Uruguay offers its residents economic freedom that is not found across all countries of the Americas.
Travel benefits
If you choose to apply for citizenship, your Uruguay passport will allow you passport-free access to all of South America and MERCOSUR, as well as visa-free access to Europe's Schengen Zone.
Geographical benefits
Uruguay sits above the Guarani Aquifer, an extensive groundwater reservoir and hydrogeological system. Three other countries sit above the aquifer: Argentina, Brazil, and Paraguay. 
The Guarani Aquifer is predominantly used as a drinking water supply but also has industrial, agricultural, and tourism uses. This is particularly important for those interested in making agricultural and farmland investments.
The cons of Uruguay residency and being a legal citizen
Cost of living
Uruguay's fantastic location, beautiful beaches, European lifestyle, and economic freedom come at a price – a higher cost of living. However, this cost of living is still lower in comparison to other places.
For example, a comparison of Montevideo (the capital city of Uruguay) with Washington, DC (the capital city of the United States) on Numbeo shows that consumer prices are 27.4 percent lower in Montevideo, rent prices are 75.7 percent lower, restaurant prices are 34.5 percent lower, and grocery prices are 39.4 percent lower.
Physical residence requirements
Uruguay expects its residents to reside in the country for the majority of the time unless they choose the new equity option that has a lower stay requirement. If you are a global nomad or are required to travel often for business, you may find this requirement limiting.
Citizenship difficulties
While Uruguay welcomes foreign residents with open arms, the country does have a history of making it more difficult for foreigners to obtain citizenship.
Visas for travel to the US
In the past, legal citizens of Uruguay were able to enter the United States visa-free using the Electronic System for Travel Authorization (ESTA). Sadly, this is not the case currently.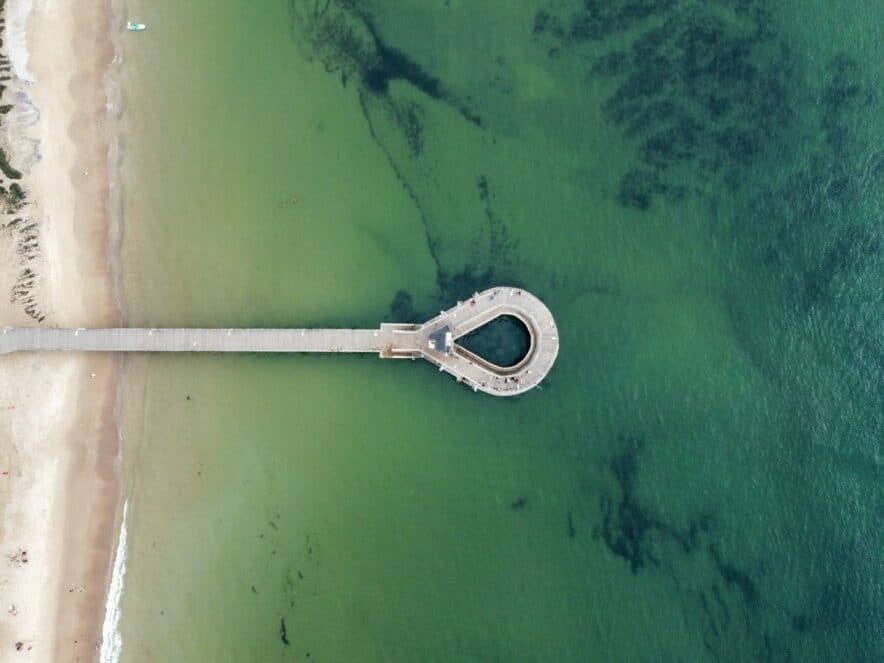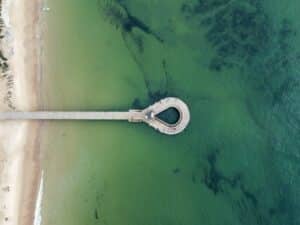 As you can see, Uruguay's residency options cater to different needs. If you're looking to be less restricted in terms of movement, the 2020 equity option may be best for you. If you don't mind the stay requirements, however, obtaining residency in Uruguay may be perfect for you. 
Being able to live in the country full-time without paying taxes on foreign income sources for 11 years is an attractive option to many. While there is a minimum stay requirement, this provides you with the opportunity to explore the country's beautiful coastline, stunning beaches, and countryside.
Frequently Asked Questions about Uruguay Residence
1. How do you get residency in Uruguay?
To get residency in Uruguay, you must make an application either online or in person. While the application is being reviewed, you will receive a temporary residency card. After a six to twelve-month application period, your Uruguayan permanent residency will be approved, provided you meet certain requirements (such as demonstrating a minimum income of $1,500).
2. Can a US citizen live in Uruguay?
Yes, a US citizen can live in Uruguay. If you plan to move for a limited time period, you can apply for a temporary residency permit. If you plan to move permanently, you must apply for a permanent residence permit.
3. How long can an American stay in Uruguay?
As an American citizen, you can stay in Uruguay for a period of 90 days at a time without a visa, as often as you would like. If you would like to extend this period, you can pay to renew your tourist visa for a stay of 180 days at a time.