Uruguayan Passport
Choosing to relocate to Uruguay can be rather exciting, and obtaining a Uruguayan passport comes with a number of benefits - well-developed infrastructure, eco-friendly power generation, and a variety of outdoor spaces, to name but a few. The country's passport is quite strong and ranks 57th out of 199 countries on the Global Citizen Solutions
Global Passport Index
. On our
Quality of Life Index
, it ranks 33rd, and on our
Enhanced Mobility Index
, it ranks 54th.
In this article, we'll look at the benefits of obtaining a Uruguayan passport, the application process, and more. Keep reading to find out exactly why Uruguayan citizenship may be the perfect choice for you!
Uruguay sits on the Atlantic Coast of South America, and most of its borders consist of large bodies of water – the Atlantic Ocean to the east, the Rio Uruguay to the west, and the Rio de la Plata to the south. The country's coastal towns, such as Punta del Este, are extremely popular with retirees, and places like Montevideo (the capital city), Ciudad Vieja, Carrasco, and Pocitos are often visited by expats.
The summers here are hot and sunny, while the winters can become quite cold. The landscape is made up of plains and low hill ranges and is mainly used for agricultural purposes. Over the years, Uruguay has developed a democratic tradition that, along with its European lifestyle, has caused it to become known as the "Switzerland of South America." 
While Uruguay is relatively small and offers a laid-back atmosphere, the country has a rich history and culture. Uruguay has won two World Cups and even hosted the inaugural FIFA World Cup in 1930. It is also considered one of the most progressive nations in the world and ranks high on lists based on its democracy, peace, freedom of the press, prosperity, and tolerance.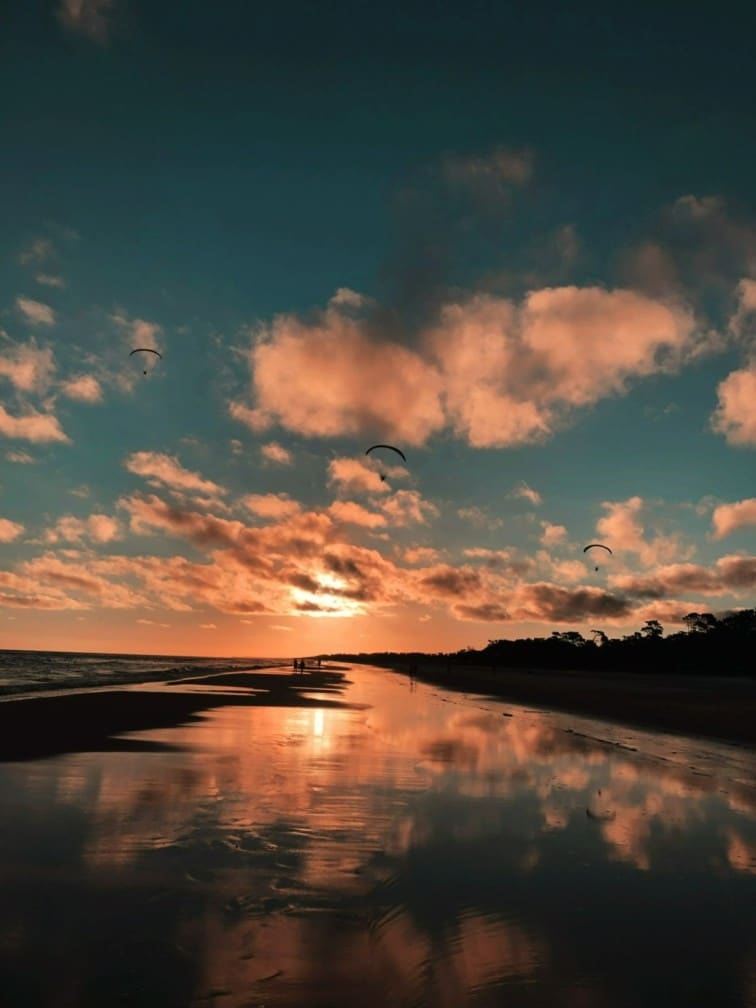 And, if you have ever wondered which country boasts the longest national anthem in the world, you will be delighted to learn that it is Uruguay. The country's anthem is almost five minutes long, written by the poet Francisco Esteban Acuña de Figueroa. Another interesting fact about Uruguay is how eco-friendly it is. Most of its energy is generated using renewable resources, with wind and hydropower being their most used sources for energy production. So not only is Uruguay's countryside beautiful, but it's also extremely eco-friendly!
Yes, Uruguay is a truly impressive country for many, having taken massive steps towards becoming a leading country in embracing renewables. In fact, 98 percent of the country's electricity generation is from renewable sources. So, let's look at some of the benefits that come with obtaining a Uruguayan passport.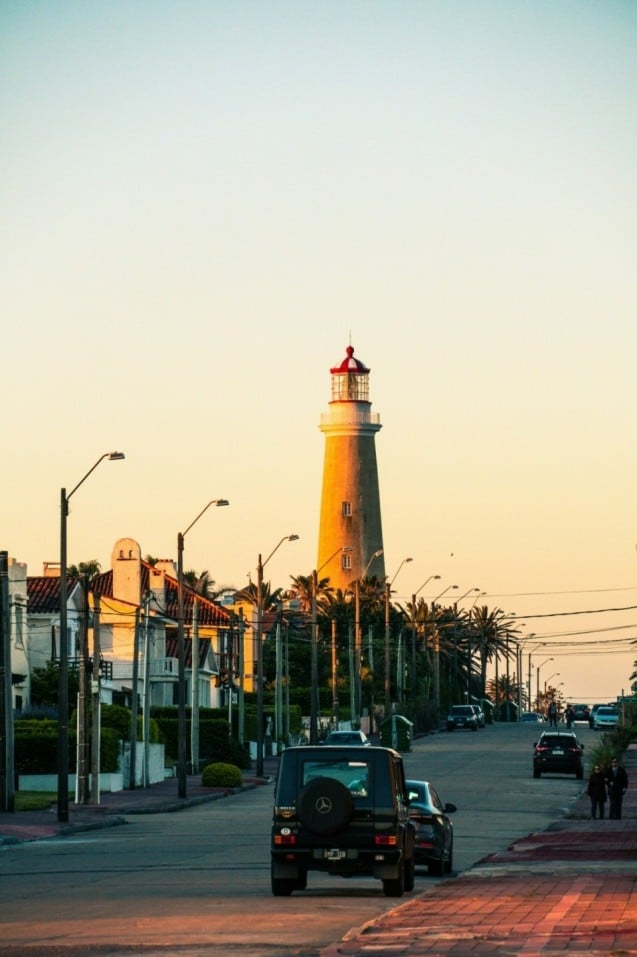 Benefits
Being a Uruguayan citizen and possessing a valid passport from the country affords you many benefits, some of which are outlined below.
Travel benefits
You are allowed passport-free access to all of South America and MERCOSUR (the Southern Common Market made up of Argentina, Brazil, Paraguay, Uruguay, and associate member countries). In addition to this, Uruguayan passport holders travel visa-free to the Schengen Zone in Europe.
Tax holiday
Uruguayan citizens, legal residents, and tax residents of the country can benefit from a number of tax advantages, such as an eleven-year tax holiday on foreign-sourced income.
Tax reduction
An alternative option to the tax holiday in Uruguay is a tax reduction. You can choose to forgo the tax holiday and instead benefit from a permanent reduction in personal tax income from twelve percent to seven percent.
Tax incentives
Uruguayan citizens can enjoy several tax incentives that are offered according to industry. This can include an exemption from VAT, a special depreciation for Corporate Income Tax, and a ten-year exemption from net worth tax.
Along with these benefits, there are a number of other advantages to being a Uruguayan citizen. The country is politically and economically stable, has a solid banking system and open economy, and the tax advantages mentioned above are considered some of the best in the Americas. Uruguay is also well-equipped to deal with foreign affairs as part of its efforts to encourage foreign investment in the country.
Requirements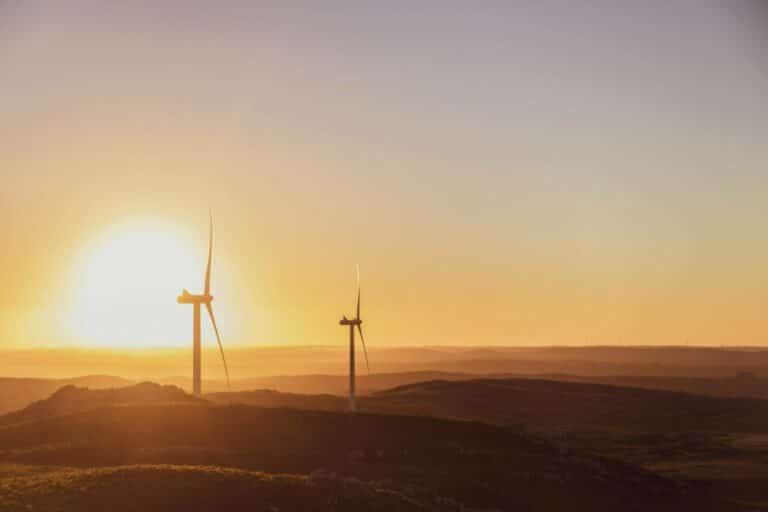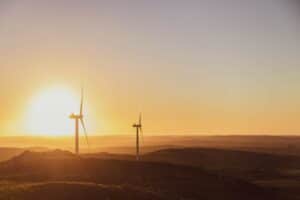 To obtain a Uruguayan passport, you need to qualify for citizenship. To obtain citizenship, you first need to have residency in Uruguay. 
You can obtain residency through the Independent Means Visa, which requires you to prove a minimum income of $1,500 (for one person), or the equity route, which requires you to invest a minimum amount of $1,700,000 in an enterprise or $390,000 in real estate in the country. The latter option has no physical presence requirement, which is an attractive option for many expats.
Check out our article, Uruguay Residence: The Ultimate Guide for You, to learn more.
If you are married, you can apply for citizenship with Uruguay's Electoral Court after three years of residency in Uruguay. If you are a single person, you can apply for Uruguayan citizenship after five years of residency. It will generally take between six and twelve months for your citizenship application to be granted and your passport to be issued.
You can learn more by visiting our article: Uruguayan Citizenship: The Ultimate Guide.
Uruguayan Passport Fee
As mentioned, you must apply for citizenship at Uruguay's Electoral Court. The cost of applying for a Uruguayan passport will depend on the office at which you choose to make your application. 
Application Process
The process of applying for citizenship in Uruguay is not complicated. You must make an appointment to file your application with Uruguay's Electoral Court. The documents required include the following: 
Birth certificate

Uruguay permanent residence certificate

Proof of residence

Proof of social integration

Proof of identity

Proof of income

Application fee (this will be determined by the office at which you choose to apply)
When you make your application, you will be given a date for your interview. You will need to demonstrate that you are able to speak Spanish at a conversational level during your interview, as well as proof that you have made an effort to integrate into Uruguay's society. Once you have completed your interview, it can take anywhere between six and twelve months for the Electoral Court to approve your application and issue your passport.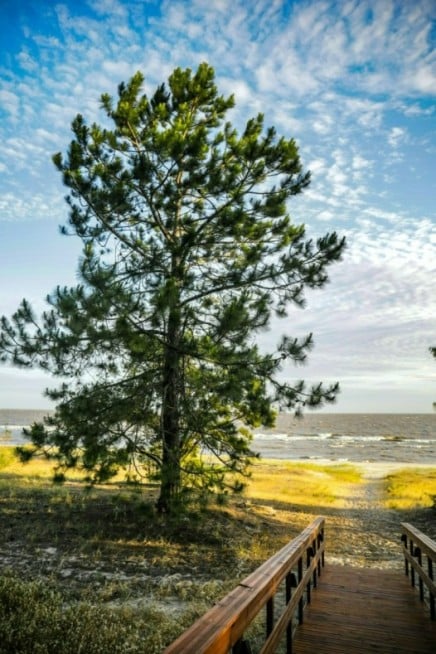 Timeline
As mentioned above, the time it takes for you to qualify for citizenship will depend on whether you are married or not. In both cases, however, the period of time you need to spend in Uruguay begins from the moment you arrive in Uruguay, not the date you apply for residency.
As a single person, you will need to spend five years as a resident in Uruguay. If you have not chosen the equity route, you will be required to spend the majority of your time in the country. If you have chosen the equity route, there is no minimum period that you are required to stay in Uruguay.
As a married couple or family, you can apply for citizenship after being a resident of Uruguay for three years. This three-year period has no requirement of marriage to a Uruguayan citizen and will apply to couples where both partners are foreign. Again, if you have not opted for the equity route to citizenship, you will need to spend the majority of your time during this period in the country.
Once you have made your application for citizenship, it will take a further six to twelve months for your application to be granted and your passport to be issued.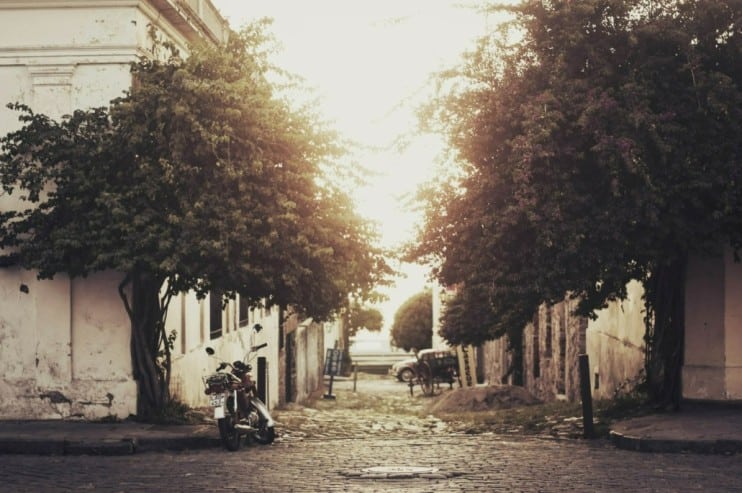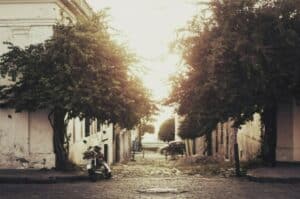 Global Citizen Solutions: Who We Are and How We Can Help You
Global Citizen Solutions is a boutique investment migration consultancy firm that works to find the right residency or citizenship by investment program for you. Our team provides guidance and support from start to finish, providing expert advice regarding mobility, taxation, and security. Contact us to get your Uruguay immigration journey started.
As you can see, Uruguay has much to offer to residents, citizens, and tourists alike. The path to citizenship is easy and offers different routes to suit different needs. Whether you're a family looking to relocate to a country that offers great weather with a European lifestyle, a retiree looking to live in a coastal town, or an investor looking for excellent tax benefits, obtaining a Uruguayan passport could be the perfect option for you. 
Frequently Asked Questions about the Uruguayan Passport