What country has fantastic beaches, ranch-peppered interiors, hosted the first-ever soccer World Cup tournament, and has the world's longest national anthem? If your first thought was Uruguay, then you're absolutely right! If you've ever wondered about Uruguayan citizenship, this guide is perfect for you. We'll look at how to obtain legal citizenship in Uruguay, the pros and cons, and more.
Located on the coast of South America, Uruguay is not spoken about as much as countries like Portugal, New Zealand, Canada, or the United States. However, many would argue that Uruguay is one of the top countries for expats to immigrate to. 
Why Uruguayan citizenship?
Living in Uruguay has a number of benefits – there are beach towns like Punta del Este that flood with tourists during the summer months, several places to soak up the stunning views along the coastline, the banking system is reliable, and the country is generally safe and calm.
When relocating to Uruguay, there are many different living options to choose from. For a more vibrant and busy lifestyle, consider cities like Atlantida, Littoral, or Montevideo. For a more laid-back atmosphere, you can look to the quiet calm of Uruguay's countryside
In addition to this, Uruguay offers several roads to residency, a relatively easy application process, and tax exemptions.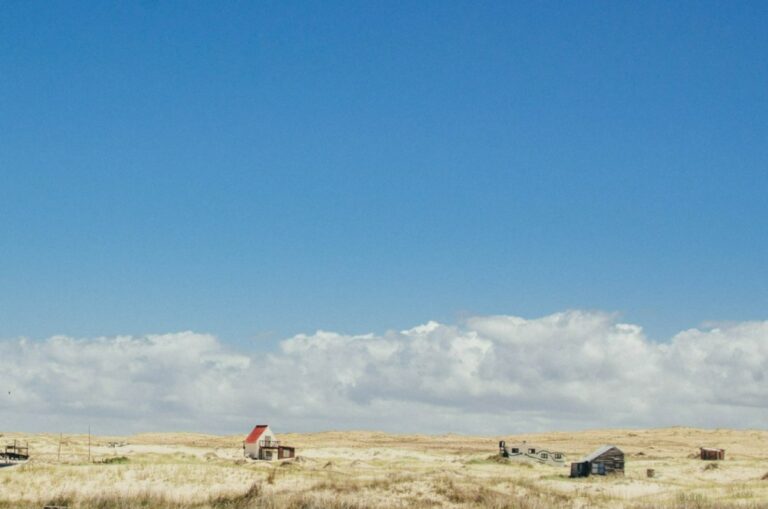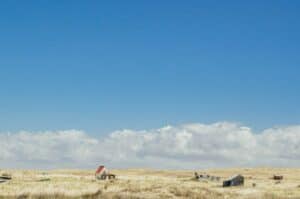 How to get Uruguayan citizenship?
To get citizenship in Uruguay, you must first obtain residency, as you need to prove that Uruguay is where your life is based. For a detailed guide on how to obtain residency in Uruguay, visit our article: Uruguay Residence: The Ultimate Guide.
As mentioned, Uruguay is not a place for part-time residency if you intend to apply for citizenship. You're required to spend the majority of your time in the country. If this is not suited to your lifestyle, either because you often travel internationally for work or live as a digital nomad and prefer to avoid being tied down to one place, you might prefer Uruguay's equity option.
Uruguay's equity option allows you to make an investment and become a tax resident. By investing in an enterprise ($1,700,000) or real estate ($390,000) in Uruguay, you will only be required to spend a minimum stay of 60 days in the country each year and can still enjoy the benefits of Uruguayan residency.
While Uruguay has taken steps to encourage foreigners to become residents, the move to citizenship remains a bit complicated. Once you meet all the requirements, you can apply for citizenship. However, some foreign nationals find their applications not being approved, despite meeting the requirements. This is something to keep in mind if you're planning on relocating to Uruguay.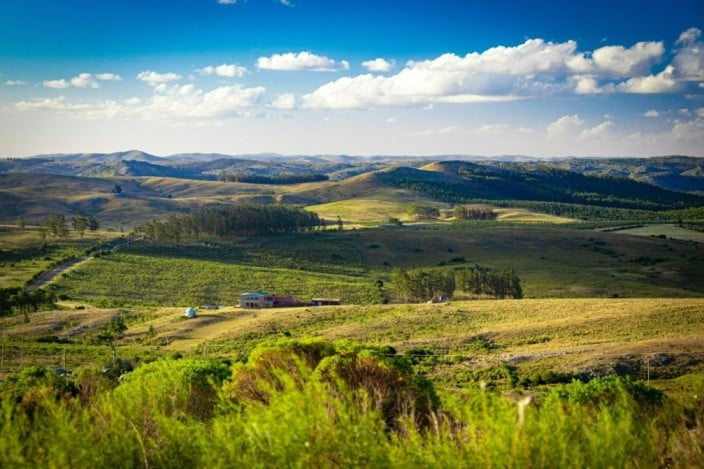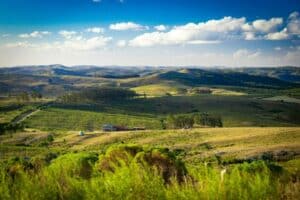 Steps to Obtaining Citizenship in Uruguay
Once you are granted permanent residency, you are generally allowed to stay in the country indefinitely. If you are married, you can apply for citizenship after three years of residency. As a single person, you can apply for citizenship after five years of residency. This time is counted from the day you arrive in Uruguay to apply for residency, not the day you make your application.
To apply for citizenship, the following documents are required:
Birth certificate

Uruguay permanent residence certificate

Proof of residence

Proof of social integration

Proof of identity

Proof of income

Application fee (to be paid when you make the application)
You can make your application for citizenship at an office of Uruguay's Electoral Court. You may need to make an appointment first, depending on which office you choose. As a general rule, citizenship is granted within six months of the application date, and your passport is issued.
Check out our article: Uruguayan Passport: An Informative Guide.
Tax Advantages in Uruguay
Uruguay offers a number of tax benefits that apply to both legal residents and legal citizens. Remember to review any tax credits or tax treaties that can be used in your favor and ensure you're not double-taxed when moving to Uruguay.
Uruguay tax incentives
Tax residence
To qualify as a tax resident in Uruguay, you must meet one of the following requirements:
Days test

Spend a minimum of 183 days per year in Uruguay

These days must be consecutive

You are allowed two 'temporary absences' within one year (a 21-day absence within a 30-day period counts as one temporary absence)

Once you meet these requirements, request a Tax Certificate that allows you to leave the country

Family ties

Your activities and interests are centered around and located in Uruguay

Your family connections are based in Uruguay. For example, your spouse and children live in Uruguay and attend school in the country. 

Equity

Your main economic interests are in Uruguay, either in real estate or an enterprise

Real estate:

You must invest a minimum of $390,000

Enterprise:

You must invest a minimum of $1,700,000 in an enterprise, and it must create 15 jobs during the year
Tax-free holiday
As a tax resident of Uruguay, you are eligible for a tax holiday on your foreign-sourced income. This means that for a period of eleven years, you don't pay any tax on your foreign-sourced income. After this period, you pay a 12 percent personal income tax on all foreign interest and dividends.
Instead of benefiting from the tax holiday, you can opt to permanently reduce your personal income tax from twelve percent to seven percent.
Tax incentives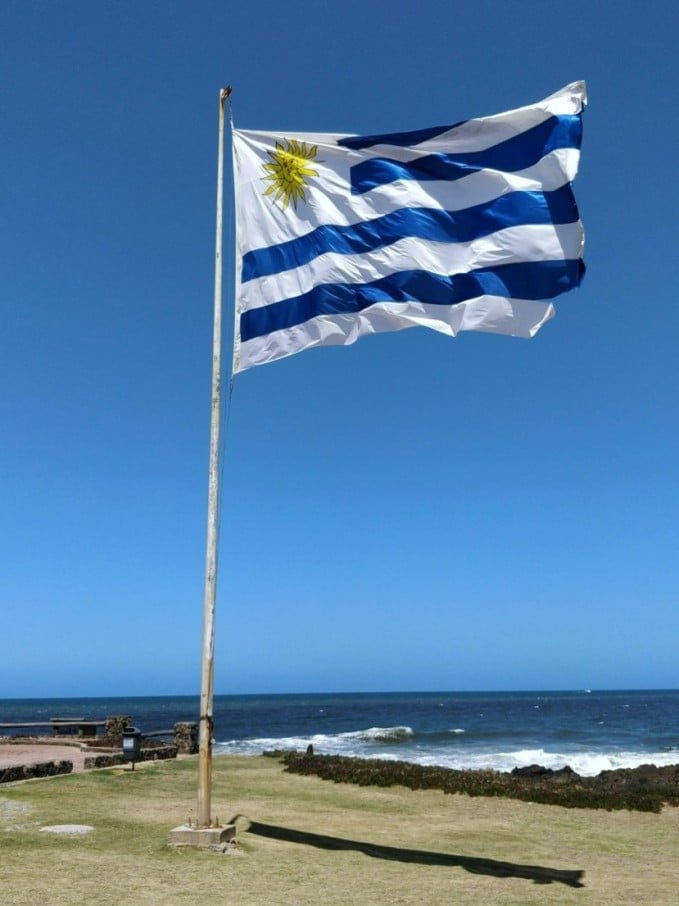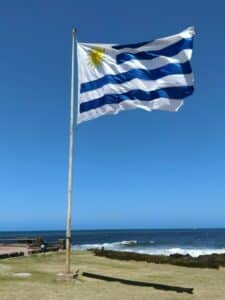 Uruguay offers some excellent tax incentives according to industry. For example, the entire tourism industry can benefit from tax exemptions that come with investing in infrastructure. This means that hotels, resorts, and other qualifying establishments can benefit from:
Exemption from VAT when purchasing imported material or equipment used to build the establishment

VAt credit on locally-bought materials or equipment used to build the establishment

A special depreciation for IRAE (corporate income tax) purposes

Exemption from net worth tax for ten years
The Pros and Cons of Uruguayan Citizenship
Living in any country, whether it's your country of origin or somewhere completely new, comes with pros and cons. Your needs and personal preferences will help you decide whether the advantages of living there outweigh the disadvantages.
The pros of Uruguayan citizenship
When it comes to Uruguay, many expats would argue that the pros outweigh the cons. So, let's look at some of the benefits that come with being a Uruguayan citizen.
1. A good passport
On our Global Passport Index, Uruguay ranks 57th. A Uruguayan passport enables passport-free access to all of South America and MERCOSUR and visa-free access to 156 countries, including the Schengen Zone. In the future, having a Uruguayan passport may mean visa-free access to the United States.
2. Multiple citizenships
Fortunately, Uruguay allows multiple citizenships. When you apply for Uruguayan citizenship, you will not have to give up citizenship in your country of origin (or any other citizenship you may hold and provided your country of origin also allows dual citizenship). 
3. Economic freedom
Uruguay has an open economy and is both economically and politically stable. It also offers a reliable banking system. All of these factors allow residents to enjoy economic freedoms that are not found in all countries in the Americas. 
4. Tax advantages
Uruguayan tax residents enjoy some fantastic benefits, such as an eleven-year tax holiday followed by being required to pay a low percentage on foreign-sourced income.
5. Easy residency
Recently, Uruguay has made efforts to attract foreign residents by providing more tax incentives and a straightforward road to residency. Their openness to immigration, as well as their easy immigration process, has resulted in Uruguay welcoming more expats to enjoy the many benefits of living in the country.
6. Excellent location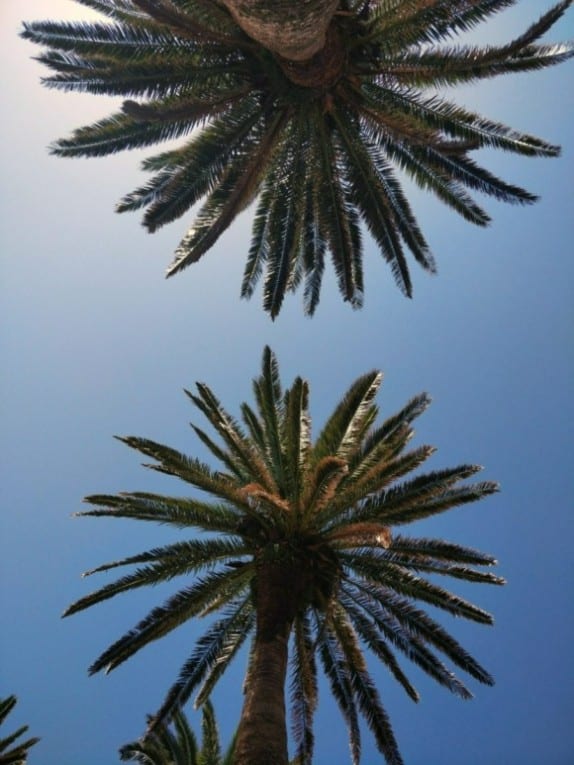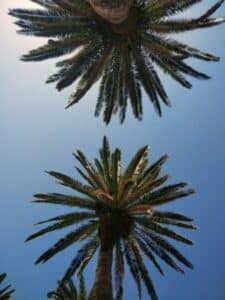 Only a handful of countries sit above the Guarani Aquifer, and Uruguay is one of them. This extremely large reservoir holds a truly impressive amount of water that is used for drinking water, agriculture, tourism, and more. This is an important factor for those with interests in the country's agriculture and farmland.
7. European lifestyle
Uruguay has close historical ties with Europe. Today, the European Union is Uruguay's third-biggest trading partner. These ties have resulted in the country developing a European feel, so much so that it is often referred to as the "Switzerland of South America.".
The cons of Uruguayan citizenship
If you choose to relocate to Uruguay, there are some potential cons that you should be aware of.
1. Minimum stay requirement
To maintain your residency status, you must live in Uruguay for the majority of the time. For many, this will not be an issue. This requirement may be limiting for some, like digital nomads or individuals who often travel for work. If you fall into the latter category, you may be interested in the country's equity option that has no minimum stay requirement.
2. Cost of living
You might expect that with its stunning beaches, excellent location, European lifestyle, and economic freedom, life in Uruguay may come with a higher price tag. While this assumption is correct, the cost of living in Uruguay is still far more affordable than in the United States. In fact, a comparison on Numbeo shows that consumer prices in Montevideo (Uruguay's capital city) are 28.3 percent lower than in Washington, DC. Rent prices are 75.8 percent lower, restaurant prices are 39.3 percent lower, and grocery prices are 39.4 percent lower. As with any country, the cost of living will be more expensive in some areas and more affordable in others.
3. Citizenship
While Uruguay has taken steps to make the residency process easier and attract more foreigners, the path to citizenship can still be difficult to navigate.
4. Travel to the US
Currently, Uruguayan citizens are not able to travel visa-free to the United States. However, this may change in the future.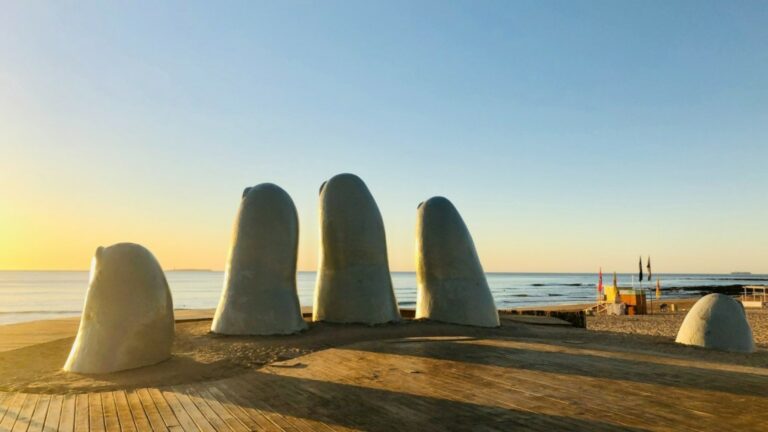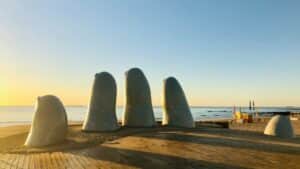 The beauty of Uruguay is that it caters to different needs, both in lifestyle and in paths to citizenship. Whether you're looking to settle there permanently or become a tax resident through the equity option, living in Uruguay comes with a host of benefits that can lead to a comfortable life in the "Switzerland of South America."
Global Citizen Solutions: How We Can Help
Expats and foreign investors can encounter many difficulties when applying for second citizenship and a second passport, which is why it is worthwhile to have an expert on hand to provide personalized Uruguayan citizenship assistance throughout the application process.
Our specialists can help you with the following:
Minimize the visits you have to make to the designated country

Have someone who works solely on your behalf

Reduce the hassle associated with putting your application together

Acquire insider knowledge from someone with years of experience in the market
Let's get you moving forward in your quest to obtain Uruguayan citizenship and a Uruguayan passport. Get in touch with us to book a free consultation.
Frequently Asked Questions about Uruguayan Citizenship
1. How to get Uruguayan citizenship from a parent?
Children born outside of Uruguay with a parent who is a citizen of Uruguay can qualify to obtain Uruguayan citizenship. The child must be registered in the Civic Register for Vital Records.
2. How to obtain Uruguayan citizenship?
To obtain Uruguayan citizenship, you must have been a resident in the country for three years (if married) or five years (if single). You must meet certain requirements and provide the necessary documents to submit your application.
3. Is it easy to get PR in Uruguay?
To qualify for permanent residency in Uruguay, you must demonstrate your intent to settle in the country, as well as proof of sufficient income to support yourself. It can take between six and 12 months to qualify for permanent residency.
4. How long does it take to get Uruguayan citizenship?
Once you meet the requirements for citizenship, have gathered the necessary documents, and submitted your application, the processing of your application for citizenship can take between six and 12 months.
5. How strong is the Uruguay passport?