The Egyptian citizenship by investment program caters to a specific group of individuals who are interested in investing in Egypt or seeking to establish a presence in the Middle East and/or African market. Though not suitable for everyone, it provides a speedy pathway to citizenship by investment that can be extended to family members.
For those seeking a hassle-free and prompt way to acquire foreign citizenship, the Egyptian citizenship by investment program may be a viable option to explore.
This article gives a comprehensive overview of all you need to know about one of the world's youngest citizenship-by-investment programs, the Egyptian CBI (Citizenship by Investment Program). We'll give you a realistic account of life in Egypt so you can determine if this program is right for you.
Egypt – Country Profile
Egypt is a country located in North Africa, bordered by the Mediterranean Sea to the north and the Red Sea to the east. It has a population of 106.22 million and is Africa's third most populous country. The official language is Arabic, and the majority of the population is Muslim.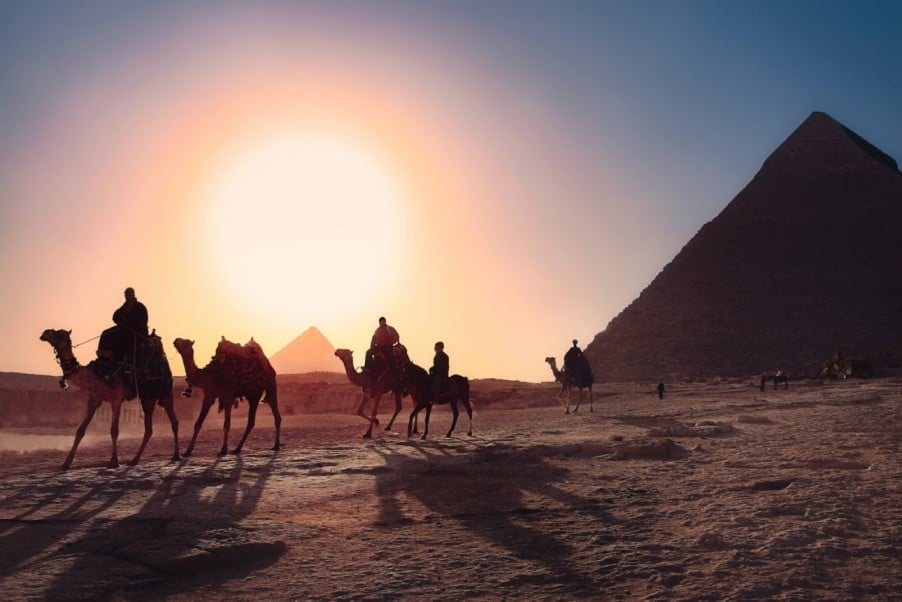 Cairo is the capital city and the largest city in Egypt, known for its bustling streets, bazaars, and historic landmarks such as the Pyramids of Giza and the Egyptian Museum. Other popular destinations include the coastal cities of Alexandria and Hurghada, known for their beaches and diving sites.
Egypt is a unique and diverse country that offers a blend of ancient history and modern life, making it a popular destination for tourists and investors alike.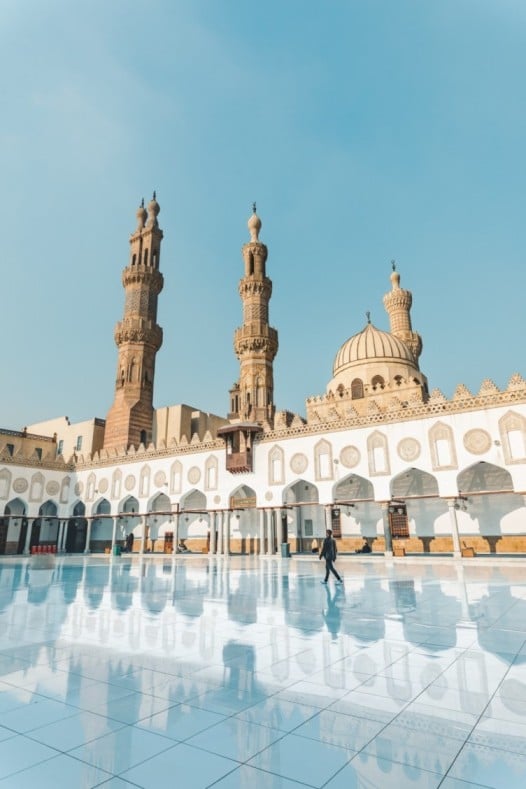 A rich history
Egypt is a country with a rich and impressive history that spans over 5000 years. It is renowned for its ancient civilization and the wonders it has left behind, such as the pyramids, temples, and tombs. The ancient Egyptians were famous for their advanced architecture, engineering, mathematics, art, and writing.
One of the most iconic symbols of Egypt's history is the Great Pyramid of Giza, which stands as a testament to the power and wealth of the pharaohs who ruled the country thousands of years ago. The temples of Luxor and Karnak, the Valley of the Kings, and the Abu Simbel temples are also impressive examples of ancient Egyptian architecture and art.
Egypt's history is not limited to its ancient civilization. The country has also played a crucial role in shaping the modern world, and the country has been home to many influential figures in science, literature, and politics.
The country's influential history is a source of pride for its people and continues to attract visitors from all over the world who come to marvel at its ancient wonders and learn about its fascinating past.
Egypt's economy
Egypt's economy is one of the largest in the Middle East and North Africa region, with a GDP of around $471.36 billion in 2022. The country's economy is primarily driven by tourism, agriculture, and manufacturing, with the service sector also playing a significant role. 
Egypt is known for its high-quality cotton and produces significant amounts of oil and gas, making it a major player in the energy market.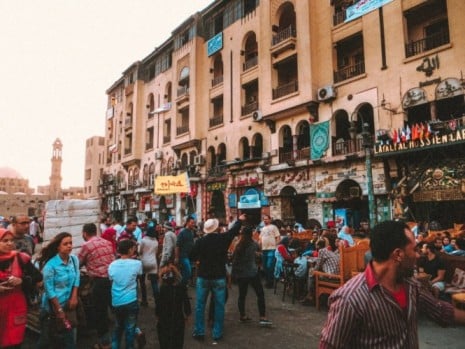 The government has recently implemented economic reforms to attract foreign investment and improve infrastructure. However, the economy still faces challenges such as high inflation and youth unemployment.
Although the Egyptian Pound has seen some ups and downs against the US Dollar, Egypt can be an attractive and affordable place for expats to invest in. With some research and being vigilant with the ups and downs of the local pound, you'll be able to find some real estate treasures in Egypt.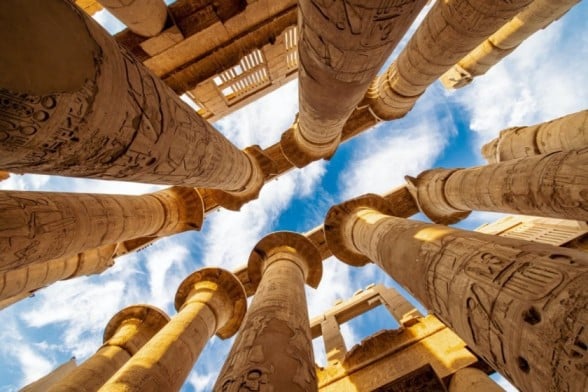 Living in Egypt – Pros and Cons
Egypt may not be a long-term destination for expats, but rather a place where you travel to frequently and spend some time relaxing and taking in the local vibes before you set off on your next adventure. 
Pros of living in Egypt
English is widely spoken

Friendly locals and excellent hospitality

Access to 4G Internet and mostly great connectivity to mobile networks

Lots of things to see and do at all times (such as historic sites, lively bazaars, fantastic restaurants, and cafes)

A growing expat community

A very affordable cost of living

Warm weather all year round, with temperatures rarely dropping below 20 degrees C (68 degrees F)
Cons of living in Egypt
Some areas are under-developed and not as safe as Western European countries.

Traffic can be overwhelming in major cities

Bureaucracy can be slow and frustrating for expats
The following websites may be useful for you: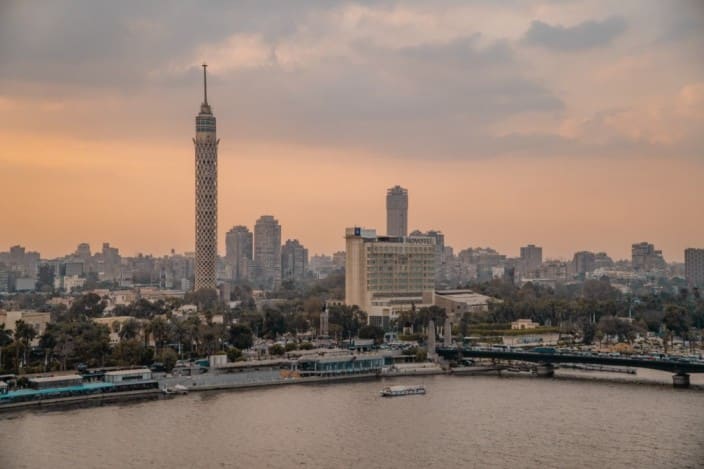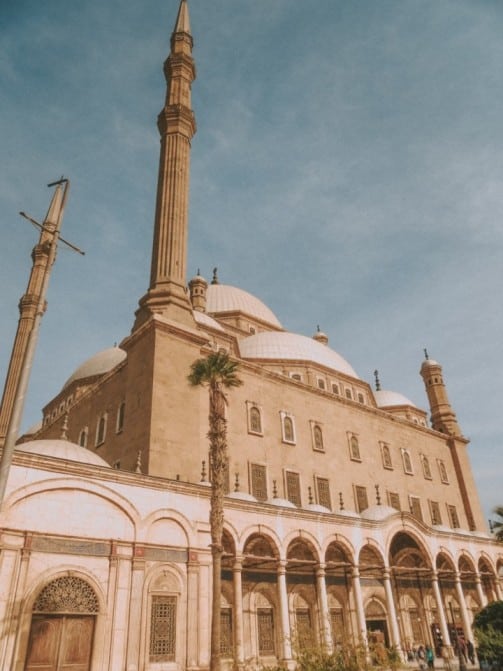 Residency by investment in Egypt
Egypt's Citizenship by Investment program is relatively unknown, but eligible applicants can get an Egyptian passport in between six to nine months. More and more people are looking to get a second passport as a reassurance for themselves and their families, and perhaps Egypt may just be the right place for you.
The Egyptian passport is certainly not the most prestigious in the world, granting visa-free travel to only 82 countries, and many of those are in the Middle East or in Asia. However, Egyptian residency by investment may be an option for some adventurous investors who adore the charm of Egyptian cities and want to tap into the country's affordable real estate market.
Although, in comparison to other citizenship by investment programs, an application time of six to nine months may not be as fast, there are some perks to choosing Egypt's program.
The main difference to other citizenship-by-investment programs is that the money you'd like to donate or invest can come from a business or a relative paying on your behalf. Alternatively, you can donate to the government, invest in an existing business, in real estate, or deposit money into a bank account, amongst other options. These are discussed in more detail below.
Egyptian Citizenship by Investment – Pros and Cons
The Egyptian citizenship by investment program is not the best option for many due to its high cost in comparison to other countries' programs. Additionally, unlike some other countries, Egypt does not offer tax benefits as it is not considered a tax haven. 
Nevertheless, Egyptian citizens can take advantage of their E-2 Treaty status (a treaty with the US for commerce and navigation) to reside and travel to the United States for up to five years by investing in an approved American business.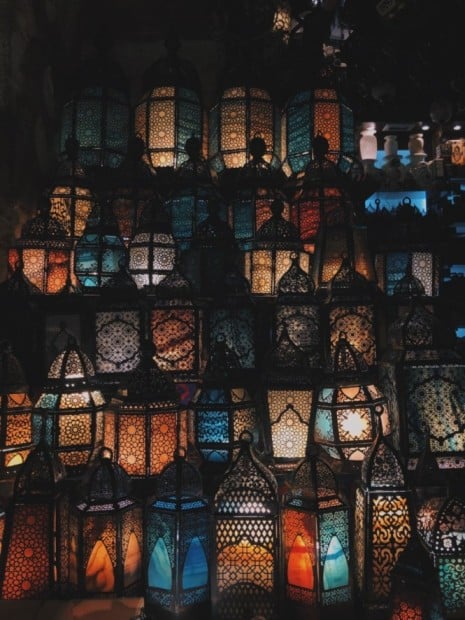 Visa requirements apply for most countries, with 114 countries mandating some form of visa for Egyptian passport holders. Therefore, obtaining Egyptian citizenship will only provide significant travel advantages if traveling to other African countries.
However, the Egyptian citizenship by investment program is straightforward, allowing applicants to pay government fees using funds transferred from a personal or business bank account abroad. Dependents can also be included in the application, and the citizenship is inheritable for future generations. 
The entire process takes about six to nine months, from the initial fee payment to the receipt of citizenship documentation.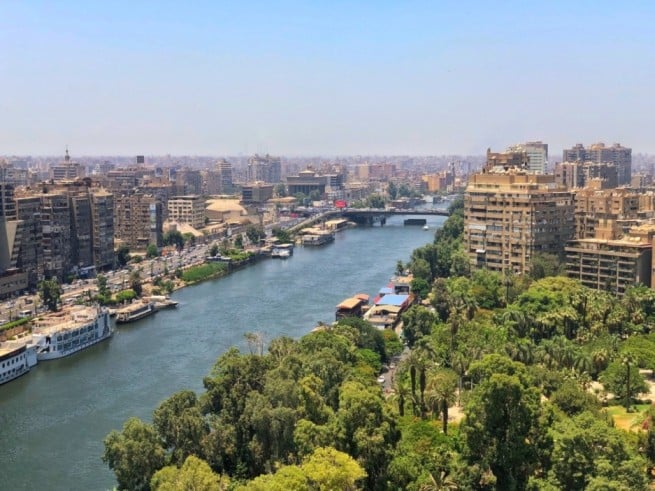 Get the right passport for you
Egyptian citizenship may not give you any additional benefits regarding visa-free travel unless you're planning on frequent travel or business investments in African countries. It's therefore important to weigh up the pros and cons so you know if this particular program is right for you.
Egyptian Citizenship by Investment – Methods
In a nutshell, Egypt's citizenship by investment program is quite straightforward, and recently, Egypt made the conditions for foreigners easier, lowering the amounts applicants have to invest.
Applicants can do one of the following options: They can either buy a minimum of $300,000 of real estate in Egypt or invest $350,000 in an existing or new business. Other options are a $500,000 deposit in an Egyptian bank account or making a non-refundable deposit of $250,000 deposit in direct revenues in foreign currency into the state's public treasury.
The section below details the various options in more detail.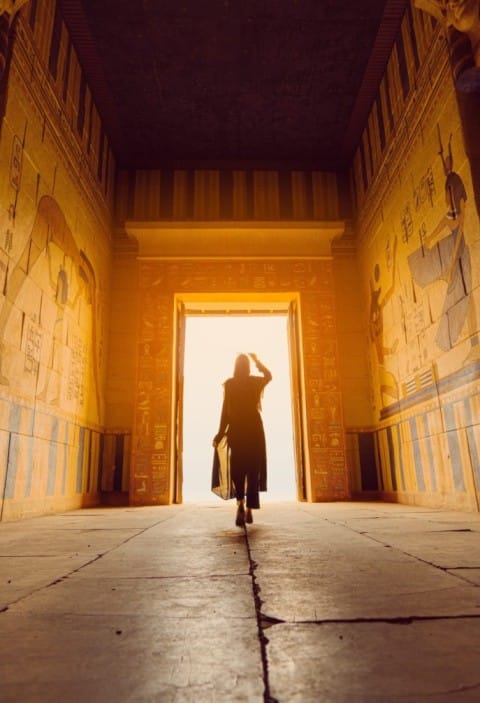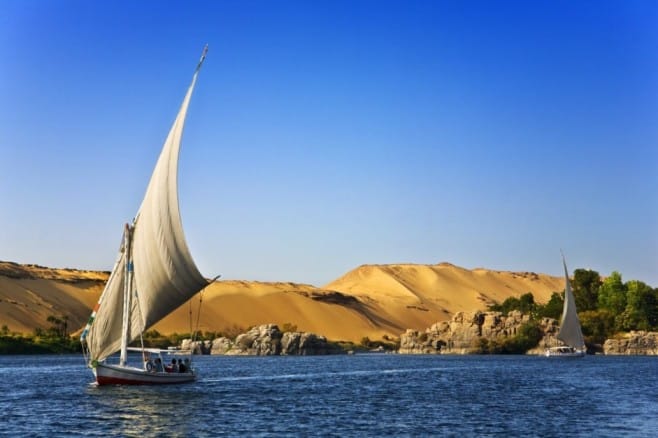 Citizenship by donation
Citizenship by donation is a one-time process that requires a non-refundable contribution of $250,000 to the Central Bank of Egypt. While some may find paying such a high amount for a low-ranking Tier C passport unattractive, others may see it as a valuable investment.
Egypt is the most populous country in the Middle East and Africa's third-largest market, making it an appealing option for many investors. As a result, the Egyptian citizenship by investment program has garnered significant interest.
Real Estate investment option
The main drawback of this program is that the properties available for purchase are limited to those on a government-approved list. On the positive side, a diverse range of government-owned properties is available, allowing buyers to choose their preferred location and purchase multiple properties if desired.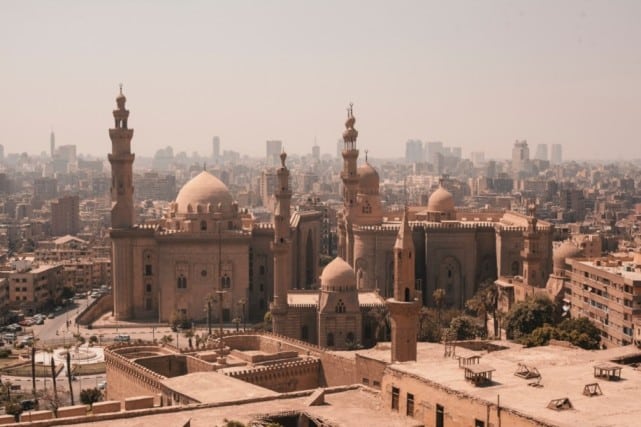 These government projects include residential, commercial, and even industrial properties, with options to buy completed properties or land for future development. While the property's cost may be higher than what an Egyptian citizen would pay, the government's guarantee offers added security.
To access this program, a minimum investment of $300,000 is required and can be paid off over the course of one year. However, if the government-owned project exceeds this amount, the remaining balance may be paid in installments. Any property purchased under this program must be held for five years.
In case you acquire Egyptian citizenship through other methods within the five-year holding period and subsequently wish to sell the property, you will be automatically transitioned to citizenship through the donation option. This requires a non-refundable donation of $250,000 to maintain your citizenship status.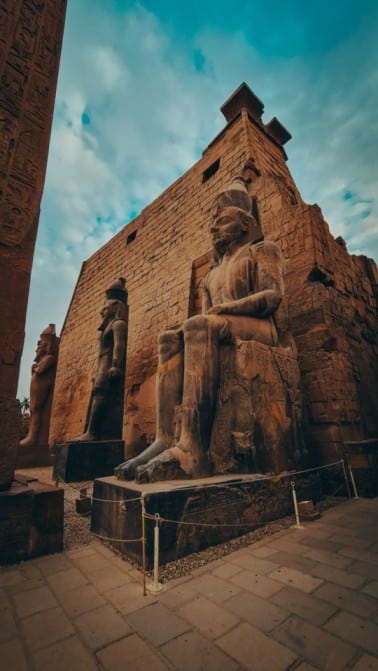 Company investment option
Egypt provides two options for company investment: Investing in an existing company or setting up your own business. 
Investing in an established company provides the advantage of speed as the investor immediately acquires a stake in a pre-existing business with no requirement for formation. However, this method may lack autonomy and control over your money, and investors have the option to establish a new company if they want to.
In either case, a minimum investment of $350,000 is required, of which $100,000 has to be paid as a lump sum. The rest can be paid over the course of one year. While there is no obligation to have an Egyptian partner in the business, a company bank account must be set up.
The $350,000 investment must be deposited as company funds in the bank account for a minimum of five years. If the company declares bankruptcy within that period, the investor defaults to the citizenship by donation option, requiring a non-refundable payment of $250,000 to retain citizenship.
Bank deposit investment option
Depositing money into an Egyptian bank account is one way to gain citizenship in Egypt without needing to make an actual investment. On the downside, your funds will be locked up for a considerable period. 
In order to participate, you will need to transfer a minimum of $500,000 of funds to the Central Bank of Egypt.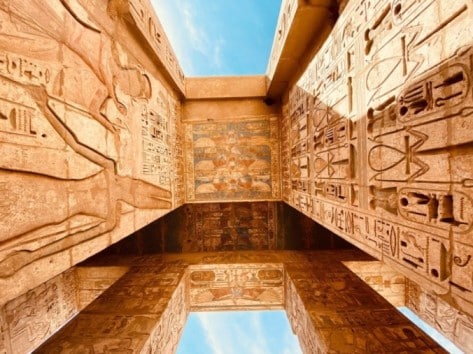 Once the chosen holding period is complete, the bank deposits are refunded in Egyptian Pounds, without any interest. However, since the exchange rate of the Egyptian Pound fluctuates, the refund amount could be lower than the initial deposit amount due to the exchange rate at the end of the holding period or at the time of donation, whichever is lower.
If you decide to withdraw your funds before the holding period ends, you will be required to make a $250,000 donation to maintain your citizenship.
Whilst this program doesn't involve spending any money, having such a large amount of funds tied up in a developing country for a prolonged period is a significant commitment. 
Additionally, for comparison, Malta offers a residency by investment program that costs the same amount but provides a pathway to one of the world's best passports, granting full access to the EU and Schengen Area in just one year.
*Please be mindful that if you don't pay each sum in full but over the course of one year, you will be granted tourist residency during that time and given citizenship upon completion of payments.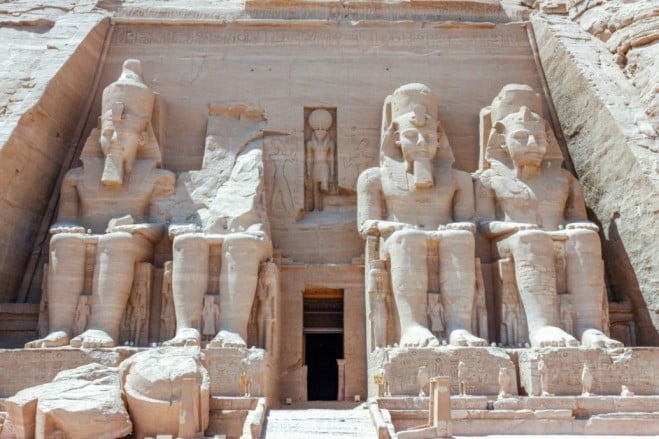 Is Egypt's citizenship by investment program worth it?
Whether or not Egypt's citizenship by investment program is suitable for you will depend on your requirement for additional citizenship and if it aligns with your personal and professional plans. 
Some expats may find this program unsuitable for them, as it caters to a specific niche audience who are interested in investing in Egypt or want to establish a presence in the Middle East or in Africa. However, many people see opportunities here, as Egypt has a lot of potential as a country. 
Egypt's real estate market has a promising future, and additionally, Egypt's strategic location at the crossroads of Europe, Africa, and Asia and its well-educated and tech-savvy population make it an ideal location for establishing a company's EMEA headquarters.
How Global Citizen Solutions Can Help
Expats and foreign investors can encounter many difficulties when applying for Egyptian citizenship, which is why it is worthwhile to have an expert on hand to provide personalized Egypt citizenship assistance throughout the application process.
Our specialists can help you with the following:
Minimize the visits you have to make to the designated country
Have someone who works solely on your behalf
Reduce the hassle associated with putting your application together
Acquire insider knowledge from someone with years of experience in the market
Let's get you moving forward in your quest to obtain Egyptian citizenship. Get in touch with us to book a free consultation.
Frequently Asked Questions about Egyptian Citizenship by Investment
Is it easy to obtain citizenship in Egypt?
It is relatively straightforward to obtain citizenship in Egypt through a variety of options. The easiest option is probably the Egypt deposit investment program through a bank deposit investment. This bank deposit can come from a company's bank account or can be made on your behalf.
Can a foreigner get Egyptian citizenship?
It's possible for foreigners to get Egyptian citizenship through one of its investment options. Investments can be made into government-approved real estate, businesses, donations to the government, or an investment of a significant sum in an Egyptian bank account.
How much is Egyptian citizenship?
The minimum amount applicants can invest is a $250,000 donation to the Egyptian government, and this is non-refundable. Other options are a $350,000 investment in an existing or new business, a $300,000 real estate investment, or a $500,000 deposit in an Egyptian bank account.
How do I become a citizen of Egypt?
You can become an Egyptian citizen by taking part in the country's CBI program, which extends to any dependents under the age of 21. A spouse can become a citizen after two years.
How can a US citizen live in Egypt?
US citizens can live in Egypt with a visa, or if they wish to stay there longer and regularly, the CBI may be a great option, so you can come and go as you wish.
Can a US citizen own property in Egypt?
US citizens can own property in Egypt by making an investment of $300,000 in government-approved real estate. You can split this over multiple properties if you wish and don't just have to invest in one single property.
How long can a US citizen live in Egypt?
With a normal tourist visa, you can stay in Egypt for up to 60 days, and with multiple tourist visas up to 90 days. After that, you will have to apply for a residency visa for up to five years, after which it will have to be renewed. After ten years of living in Egypt with a visa, you can then apply for citizenship.
Does Egypt allow dual citizenship with the US?
Yes, Egypt allows dual citizenship with other countries, so you can hold two or more passports. It's worth checking, though, that your own country accepts dual citizenship before you apply. 
Can you buy Egyptian nationality?
In theory, yes. You can buy Egyptian citizenship and nationality through the investment program by making a substantial donation or investment in the country.