Are you relocating to Vanuatu for work? The Vanuatu working visa might be the perfect solution for you. The island nation of Vanuatu is a melting pot of diverse cultures, rich history, fabulous architecture, amazing beach lifestyle, and limitless economic opportunities. Hence, this strategically located island in the South Pacific region is steadily emerging as an economic and real estate hotspot for investors and foreign citizens.
In this article, we will take you through the various types of work visas offered by Vanuatu, the requirements for a Vanuatu work permit, and the application process in detail so that you can have a seamless relocation experience to Vanuatu.
Work in Vanuatu – Advantages
Tropical climate

Amazing beach life

Tax friendly nation

Flourishing economy

Attractive real estate market
Work Visa Categories
The picturesque nation of Vanuatu offers three types of Vanuatu work permits. Get to know all about them below:
Long-Term Work Visa

– This type of work permit is valid for one year. Individuals who want to continue their stay in Vanuatu can extend their work visa up to four years.

Temporary Visa –

If an applicant's work stay period is four months or less, he/she can apply for a Vanuatu Temporary Visa.

Exempted Visa-

This type of visa is applicable to those whose work stay period is for a very short period of time – one month or less.
If you are relocating to work with a religious institution, you will be eligible to apply for a work permit that remains valid for a year. You need to pay the same application fees for each of the different types of work permit. But do note that your annual tax may vary depending upon your stay period in Vanuatu.
Vanuatu Work Visa Requirements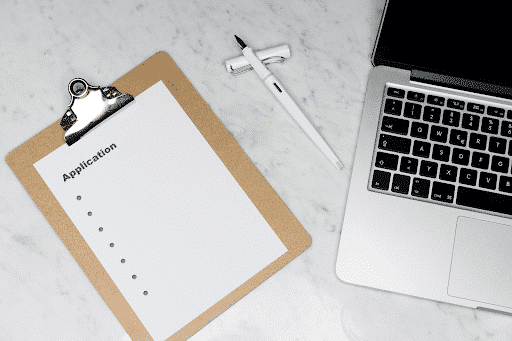 For obtaining a Vanuatu work permit, the employer of an applicant should file the application form. Make sure that you have all the necessary documents required for submission to the Department of Labor and Employment Services. Here is a list of Vanuatu visa requirements that you need to provide for a work permit.
Applicant/Employee should have a valid passport

Passport size photographs of the applicant

Reason for employing a non-citizen of Vanuatu

Copy of the job notice

Applications accepted in line with the job advertisement

Fully completed application for the Vanuatu working visa
Employers also need a copy of their employee's flight details if they are applying for a Temporary work permit or an Exempted work permit. In case an employer is applying for a Long-Term work visa, they will be required to share the employment contract.
It must be noted that the application process will be completed only after the potential hire from foreign nationality signs. Therefore, employers must assess the application form in detail and discuss the scope of work with the person hired for the job.
Vanuatu Working Visa – Application Procedure
Although the application procedure for the Vanuatu Working Visa is fairly straightforward, the processing time is a little longer. For that reason, make sure to keep all your documents handy. Your application will be reviewed by the Department of Labor and Employment Services in Vanuatu. In addition to promoting investment opportunities in the country, Vanuatu also focuses on enabling the hiring of foreign citizens. However, your application will be thoroughly reviewed by the Commissioner of Labor who will then decide on the basis of various factors whether the hiring is required or not. Here are the things that they will look at:
Scan your job notice

Investigate whether there are Vanuatu citizens with all required qualifications present in the country for the job

Investigate your employment history

Keep local and national interests in mind

Examine the foreign applicant's qualifications in detail

Curate training sessions/programs for the non-citizen applicants to attend after the work permit is no longer valid
After going through all documents, the Commissioner evaluates an employer's request of hiring a non-citizen of Vanuatu. If the applicant meets all the eligibility criteria and submits a copy of the employment contract, the administration of Vanuatu can also offer a work visa that is valid for a period of three years.
Other Factors for Consideration
Organizations with foreign workers must maintain a record of all work permits. The record should consist of the following-
Work permit numbers

Nationalities of the applicants

The validity period for each work permits




Employers should note that they will be required to pay an annual work permit tax per Vanuatu work visa.
The Vanuatu working visa doesn't guarantee legal residence in the country. If an employee wishes to stay in the country for more than a year, he/she personally needs to apply for the Vanuatu Resident permit. Employers cannot apply for residence visas on behalf of the employee.
Vanuatu Remote Worker Visa
The pandemic has given rise to more and more digital nomads and remote workers – a set of people who like to follow the work from anywhere model. To facilitate the work of professionals in Vanuatu, the country has initiated a relatively new program called the Vanuatu Remote Worker Visa. As part of this new scheme, a remote worker can now live in Vanuatu and continue to work for his/her employer or your business that is registered in a foreign land.
Vanuatu remote worker visa – benefits
You can stay for a period of one year

Opportunity to stay in a safe and secure country

Amazing lifestyle

You can visit around 83 islands
People who can apply
Entrepreneurs and Business Owners working for organizations abroad

Freelancers – Individuals offering their service abroad

Teleworkers- Individuals working in Vanuatu for a foreign employer
Vanuatu remote worker visa – eligibility
Applicants need to show income proof/source of revenue, expected revenue, and a certified letter from the bank ensuring they have sufficient funds

Applicants should have no criminal record and should pass the Police clearance test

Applicants should provide a health certificate

Applicants should have a valid passport and produce a copy of his/her bio page of the passport
Vanuatu remote worker visa – terms and conditions
Applicants should not apply for a job opportunity in Vanuatu

Individuals are not eligible to apply for a change of status

Individuals should not work for an employer based in Vanuatu

The applicant should be residing outside Vanuatu at the time of the Vanuatu Remote Worker Visa application

The applicants should produce his/her return ticket at the time of the Remote Worker Visa application
The Perks of Living and Working in Vanuatu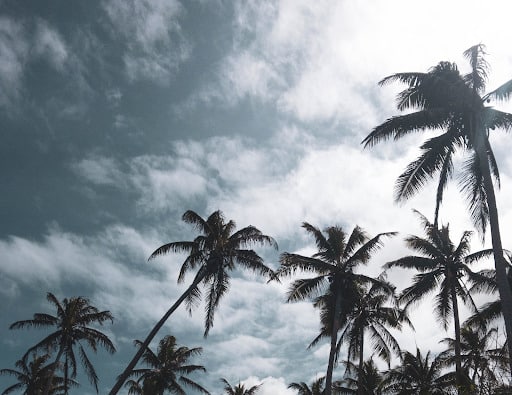 Why – Amazing lifestyle and welcoming residents coupled with a thriving economy and top-class healthcare
Work in Vanuatu – The work permit applications in Vanuatu get processed easily, considering you submit all the correct documents. Backed with a work-friendly infrastructure, the country offers a fantastic work experience to all residents and expats visiting Vanuatu.
Move and live in Vanuatu- Being in a strategic location, this island country is steadily gaining traction among investors and professionals. Moreover, the tropical climate and economic opportunities available in the nation attracts individuals from foreign countries to relocate here.
FAQs:
How do I get a work visa for Vanuatu?
Your employer needs to file your application to obtain a work permit in Vanuatu. By sharing all the necessary documents and meeting the eligibility criteria, you can acquire a work visa for Vanuatu. If you are a remote worker/entrepreneur, you can also opt for the Vanuatu Remote Worker Visa.
Can I move to Vanuatu?
Through Vanuatu's Citizenship by Investment Program, you can easily relocate to Vanuatu and get a Vanuatu visa in return for economic investment.
Vanuatu working visa for Indians?
Indian citizens who want to work in Vanuatu need to apply for a Vanuatu work visa. The application should be filed by the employer on behalf of the employee.
Vanuatu working visa for Australia?
All foreign nationals looking to enter Vanuatu and work need to apply for a work permit via their employers.
For additional information about Vanuatu online, check out the following articles:
You can also visit external websites like the Department of Labour and Employment Services, to know the process by which the Government in Vanuatu grants entry into the county to deserving and responsible non-citizens.