Situated in the South Pacific Ocean, Vanuatu or the Republic of Vanuatu is an archipelago that comprises around 80 islands. Populated with beautiful beaches, picturesque towns, tropical forests, and more, this island nation offers an easy-going lifestyle, attractive investment opportunities in an emerging economy, and an affordable real estate market.. Vanuatu passport holders through the investment program have the right to travel to 135 visa-free countries. Furthermore, they do not require additional travel documentation, if they want to enter Schengen area countries, the UK, or Asian countries like Hong Kong and Singapore.
Visa free countries for Vanuatu
Through Vanuatu's Citizenship By Investment program, you can become a Vanuatu citizen and access visa-free travel across 135 countries. With a Vanuatu passport, you can enter most of these countries without any visa documentation. However,  few countries also issue Vanuatu citizens' visa on arrival. Do keep in mind that if you are traveling to Sri Lanka, you need to produce an electronic permit that will need to be authorized and approved before you enter the country.
Owing to dynamic geopolitical circumstances, Covid-19 rules and regulations, international ties between countries and other dynamic conditions, the guidelines for entry to Vanuatu visa free countries can change quickly. We highly recommend you to go through the latest requirements as specified by your destination country before traveling. This will help in ensuring a smooth traveling experience for you and your family.
Vanuatu citizenship – validity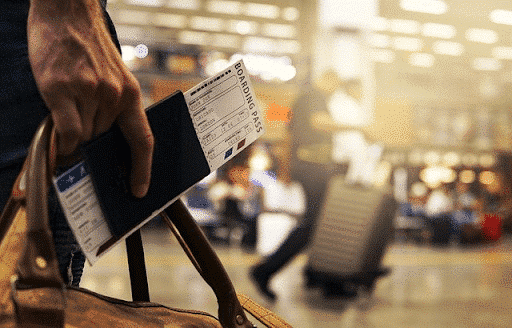 Vanuatu citizenship is granted to an applicant for his or her entire life span. However, the Vanuatu passport expires after ten years. You can either choose to update your passport by reaching out to your agent accountable for your Vanuatu citizenship by investment scheme in your local consulate area or can travel to Vanuatu and be physically present to revise your passport documentation.
Important visa free countries for Vanuatu passport holders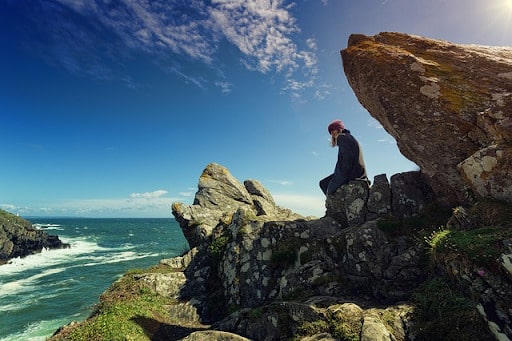 Vanuatu citizens have access to visa free travel across attractive tourist destinations and crucial business development areas. The visa free countries list includes the below-mentioned nations.
The Schengen Countries
The Schengen area includes 26 countries (Austria, Belgium, the Czech Republic, Denmark, Estonia, Finland, France, Germany, Greece, Hungary, Iceland, Italy, Latvia, Liechtenstein, Lithuania, Luxembourg, Malta, the Netherlands, Norway, Poland, Portugal, Slovakia, Slovenia, Spain, Sweden, and Switzerland) and generally these countries have a common visa policy. Vanuatu citizens can travel visa free to these countries and don't need to hold a valid visa for a time span of 90 days out of 180 days period.
United Kingdom
France and the United Kingdom jointly ruled the island nation of Vanuatu until the middle half of the 1980s. Following Vanuatu's independence (June 30, 1980), the country joined the Commonwealth. Since Vanuatu is a member nation of the Commonwealth, Vanuatu passport holders can stay for a 180-day period in the United Kingdom without a visa. 
Hong Kong and Singapore area
For Vanuatu passport holders, travel to Hong Kong and Singapore is visa free. As important business economies in the Asia Pacific region, visa free access to these financially stable countries is of great interest to international investors and business people.
If you are a Vanuatu passport holder, you can stay up to 90 days a year without any visa required in Hong Kong. The visa free stay is for 30 days when it comes to Singapore.
Vanuatu Passport via Citizenship By Investment
An applicant can obtain a Vanuatu passport through Vanuatu's Citizenship By Investment program fairly quickly. It takes around one-two months for a Vanuatu passport to get issued to a prospective Vanuatu citizen.
Visa Requirements
-You need to be at least 18 years old to apply for Vanuatu citizenship
-You need to prove that you have $250,000 in your bank account
-You should not have any criminal record
-Invest a minimum $130,000 (non-refundable) in Vanuatu's economy
-You need to pass a stringent security check
-Foreign citizens from countries like Iran, Iraq, Syria, North Korea, or Yemen cannot apply for this program. However, they can drop their application if they have a permanent residence permit issued in a foreign country and have resided there for five years consecutively.
Investment Criteria
Local Development Fund – Applicants should contribute $130,000 to boost the country's economy and infrastructure.
Advantages of Vanuatu citizenship
You can receive your passport within a month

You can include your family members in your visa application

You don't need to visit Vanuatu or pass an interview/language test for a citizenship application. Applicants can opt for an online application.

With a minimum investment of $130,000, you can obtain Vanuatu citizenship and get access to Vanuatu passport visa free countries.

No personal taxes, wealth taxes, inheritance, gift or income taxes will be levied

Your travel documentation will be prioritized when you are visiting Commonwealth countries
To know more about the Vanuatu Citizenship By Investment program, check out our article: Citizenship by Investment in Vanuatu.
Frequently Asked Questions
How many countries can Vanuatu passport enter without a visa?
Vanuatu citizens can enter 135 countries without a visa. Popular investment and tourist destinations include countries in the Schengen Area, the United Kingdom, and Asian countries like Hong Kong and Singapore.
Is a Canada visa for Vanuatu citizens required?
Vanuatu citizens require a Canada tourist visa to enter Canada. The visa is valid for 180 days.
Is Australia visa-free for Vanuatu?
Vanuatu citizens need an online visa to travel to Australia.
Which countries can I visit with a Vanuatu passport?
With a Vanuatu passport, you can travel to 135 countries without a visa.
Vanuatu Visa for Indian Citizens?
Indian citizens visiting Vanuatu need a visa on arrival. The visa on arrival is free and valid for a period of 30 days from the date of arrival in Vanuatu.
Want to relocate to Vanuatu and obtain Vanuatu citizenship? You might want to explore the following articles: