Europe has become an enticing destination for many expats from the Americas, Asia, and other places worldwide. With numerous stable countries to choose from, a wide selection of climates, low costs of living, and safe places to store wealth, applications to migrate to Europe have skyrocketed.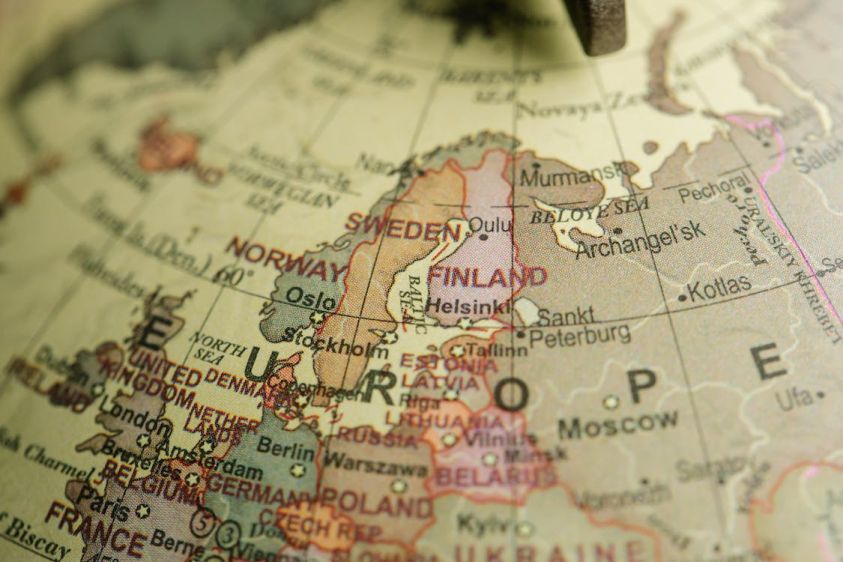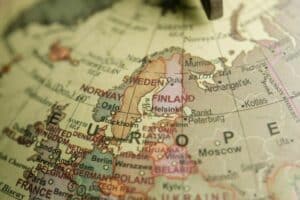 If you're among the many non-EU citizens searching for a safe location to protect your finances and improve your quality of life, you might have heard about Golden Visa Europe programs. European countries that provide a Golden Visa scheme allow third-country nationals (non-EU/EEA and non-Swiss) to acquire residency and – in some cases – citizenship in exchange for a qualifying contribution to the nation's economy.
This guide will provide some insights into the best programs from Golden Visa Europe countries. We'll compare the different requirements for European Golden Visa investment schemes that offer permanent residence permits compared to EU Golden Visa programs that offer EU citizenship by investment and golden passports.
With a breakdown of the Europe Golden Visa requirements in different countries, from the Portuguese Golden Visa Program to the Greece Golden Visa scheme, we'll put you on the path to acquiring a European Golden Visa for you and your family members.
What is a European Golden Visa?
A Golden Visa in Europe is a government-sponsored program established by EU countries and approved by the European Commission to boost the economy and improve national development. These Golden Visa schemes attract third-country nationals by offering them to make a specified minimum investment in the country in exchange for a temporary residency permit, permanent legal residence, or citizenship and a golden passport, depending on the EU Golden Visa country.

The minimum required investment for European Golden Visas
The minimum investment amount to get a Golden Visa in Europe varies from country to country, as well as through the type of investment made. In most cases, the cheapest Golden Visa Europe 2023 will grant a temporary residence permit rather than permanent residency or a golden passport–the latter typically requires a more substantial investment.
Nevertheless, concerning the Europe Golden Visa cost, you can expect to be required to make an initial investment of €100,000 up to €1 million to qualify for Golden Visas Europe.
EU Golden Visa investment options
EU Golden Visa investment schemes have a range of investment options for potential applicants to choose from. The most popular choice among Golden Visa applicants is real estate investment due to many foreign investors seeking a second or new home abroad, and its historical reputation for asset protection.
In many countries in Europe, real estate is priced well and yields excellent returns. Investment into real estate can provide a home for the investor, all while allowing them to gain an EU Golden Visa in the process.
European Golden Visas offer several investment alternatives to acquire citizenship or residence by investment. These are usually: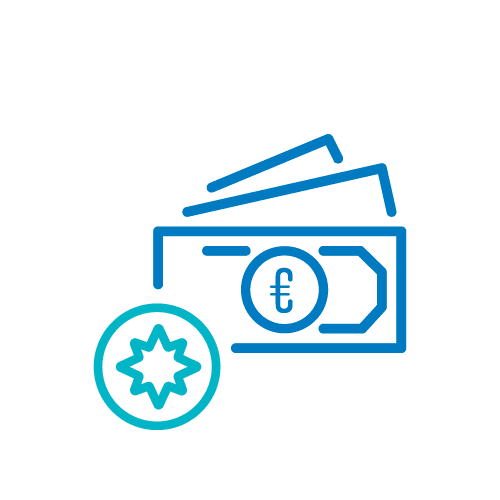 Equity funds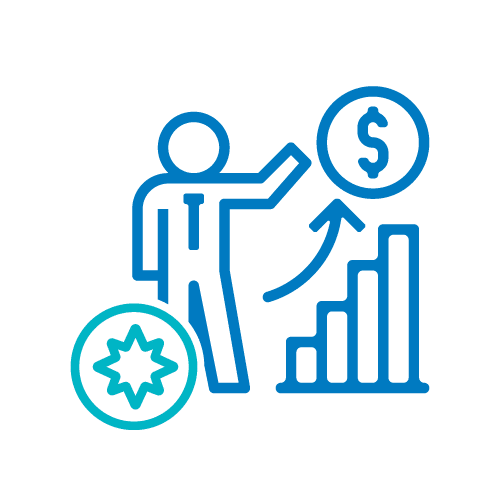 Shares of a company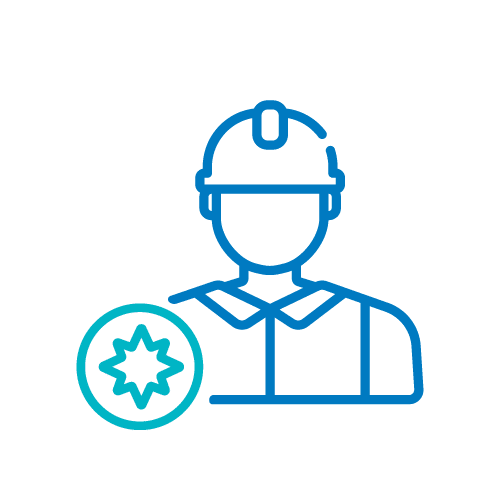 Creation of jobs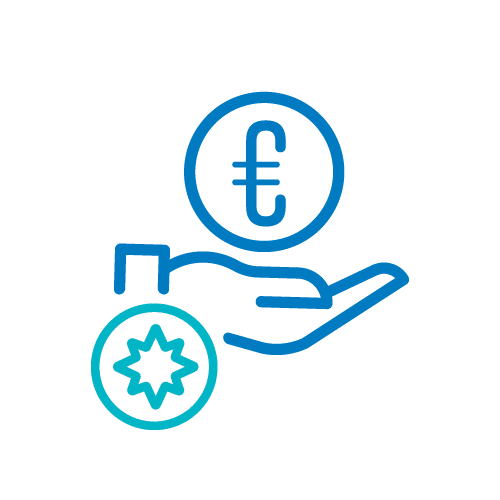 Donation or capital transfer
Equity funds: An investment in government-approved private equity funds
Shares of a company: Purchasing shares of an existing company
Creation of jobs: Starting a new business that creates jobs
Donation or capital transfer: Donating to a government development fund or capital transfer to a national bank
You can also rent residential property as a means of contributing to the economy to be eligible for certain Golden Visas in Europe.
Besides a minimum investment amount, the stipulations for Golden Visas often extend to a minimum period of residence in the country, although, depending on the visa, the minimum stay is very minimal compared to an immigration visa like a work permit.
In some cases, EU Golden Visas allow you to obtain a golden passport without having to maintain permanent residence in the European Union, and you're free to enjoy visa-on-arrival and visa-free access to all the countries an EU passport allows.
The Benefits of the Golden Visa Europe
Invest in Europe: With an investment in the world's most economically stable continent, you can ensure your assets are secure and protected after acquiring a Europe Golden Visa. Economic collaboration across European countries via the European Union also opens up investment possibilities, facilitating tariff-free trade between dozens of countries and access to favorable foreign trade deals for businesses trading internationally.
Get an EU passport: Acquiring a Golden passport and European citizenship through naturalization by successfully applying for an immigrant investor program, like the Portugal, Greece, or Spain Golden Visa program, opens up a world of travel doors. EU countries that offer Golden passports provide the opportunity to travel visa-free and with visa-on-arrival access to more than 170 countries worldwide.
Various investment routes: Not only can you purchase property to qualify for Golden Visa programs, but you have the option of investing in an existing company, a real estate investment fund, a government-approved private equity fund, and government bonds. Popular Golden Visa programs like the Italy Golden Visa allow applicants to create innovative new businesses with excellent growth potential.
High return on investment: Striking the ideal balance between risk and reward is the main objective for many international investors. The best Golden Visa Europe programs that offer a residency permit provide an avenue to lucrative investments in real estate and businesses that yield high returns.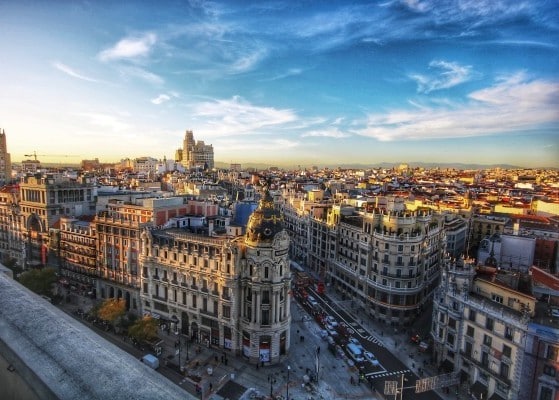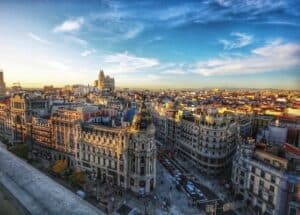 The entire family is eligible: The dilemma faced when migrating to a foreign country is bringing family members without incurring significant fees. The Malta Permanent Residence Program (MPRP), for example, allows the applicant to include immediate family members without requiring additional investment.
Similar to the MPRP, applications for the Cypriot Golden Visa program allow family members to be included. Several other countries allow family members to be included in the main applicants' applications; however, each country has its own criteria for who qualifies as a dependent.
Reside in one of Europe's best countries: If you're looking for a safe, stable, and prosperous country to reside in, there are several EU countries to choose from that offer Golden Visas, and many of them lead the world in quality-of-life factors that make the prospect of relocating to a foreign country much more appealing.
Take Malta's MPRP program. This program allows investors to live in the ILGA-Europe's highest-rated country for the promotion of LGBTQ rights, while the Portuguese Golden Visa program would offer second residence in one of the top-ranked countries in the Global Peace Index study by the Institute for Economics & Peace (IEP). Regardless of your demographic and personal circumstances, stability and peacefulness are easy to acquire in Europe.
Freedom of movement in the Schengen Area: The unique aspect of life as a resident or citizen of EU countries in the Schengen zone is access to borderless travel between multiple countries. The main difference between the Schengen Area and other regional collaborations like Mercosur in South America is that there are no passport or ID checks when traveling from country to country within its zone.
In addition to travel, expats who obtain citizenship after successfully applying for Golden Visa programs acquire the right to live in any country in the European Union. Along with this right includes access to expanded work and educational opportunities and social security privileges.
Requirements to Apply for a Golden Visa
European Golden Visa requirements vary from country to country; however, here is a list of some of the main conditions that need to be met before starting the Golden Visa process:
Be over 18 years old
Be a third-country national (non-EU, non-EEA, and non-Swiss)
Not be a national of or have close ties with a country on a prohibited list
Have a clean criminal record
Make a qualifying investment
Does an EU Golden Visa lead to citizenship?
No EU Golden Visa directly grants citizenship of an EU state to investors. However, EU residency obtained from investing in a Golden Visa program provides a path to apply for citizenship by naturalization after completing a minimum period of residency. Most EU countries have a naturalization period of five to seven years.
Portugal provides one of the fastest paths to citizenship, with holders of a Golden Visa eligible for permanent residency or citizenship after five years of residency. Spain requires a minimum of ten years of residency to apply for Spanish citizenship; however, citizens of former Spanish colonies are eligible to apply for citizenship after two years of residency.
Malta citizenship by naturalization
The Malta Citizenship by Naturalization for Exceptional Services by Direct Investment program is a unique immigration program granting citizenship of an EU country within 12 to 36 months. The primary requirement to qualify for the program is a sequence of three investments amounting to at least €690,000. This includes a government contribution, purchasing real estate or leasing property, and a charitable donation.
European Countries that Offer a Golden Visa
Portugal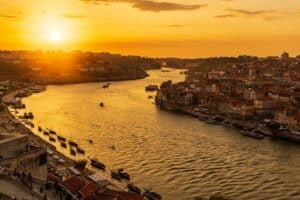 Because of its beauty, excellent quality of life, stunning beaches, and great weather, Portugal has been one of the top destinations to relocate and invest in Europe.
Since its launch in 2012, the Portugal Golden Visa program has allowed thousands of investors and their families to acquire Portuguese residency, many of which have advanced to build closer ties with Portugal by obtaining a permanent residence visa or Portuguese citizenship.
The benefits of the Portugal Golden Visa:
Residence in a country that offers a high quality of life
Multiple Portuguese investment routes starting from as little as €250,000
Eligibility for a Portuguese passport in five years
No minimum stay requirements
Option to become a non-habitual resident and pay little to no tax for ten years
In June 2023 alone, a total of 179 Portuguese residence permits were rewarded to foreign investors and their family members.
Please be aware that the Portuguese government has opted to exclude real estate investments as qualifying investments for the Portugal Golden Visa program, pending final approval. Applications through investing in real estate may still be accepted if submitted now, and the minimum investment of €250,000 remains for contributions to the arts or cultural development. 
Spain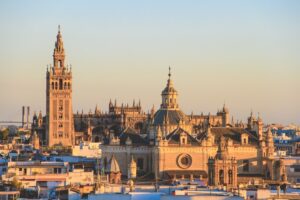 The landscape of Spain offers five different climate ranges, from a temperate climate in the north with warm summers and cold winters to hot summers and mild winters in the south. The country's rich culture, architecture, and delicious food make Spain an ideal location for non-EU citizens.
Since introducing the Spain Golden Visa investment program in 2013, the Spanish government has encouraged foreign investors and expats to invest in the country. In exchange, Golden Visa holders receive a Spanish temporary residence permit within a few months and the right to live, work and study in Spain.
The benefits of the Spanish Golden Visa program:
Free to enjoy Spain's fantastic and varied quality-of-life factors
Lucrative real estate investment opportunities
Fast processing time to

obtain

residency

in

Spain

Borderless travel access to countries within the Schengen Area
Golden Visa Spain investment options: 
Purchase real estate property with a minimum value of €500,000
Issue a bank deposit of at least €1 million
Invest a minimum of €1 million in shares of Spanish businesses
Invest at least €2 million in Spanish government bonds or public debt
Cyprus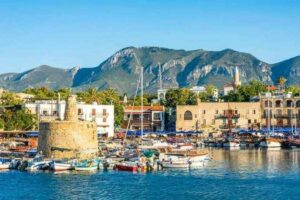 Cyprus is a true jewel of the Mediterranean. With its breathtaking coastal atmosphere, fascinating history, widely spoken English, and optimal weather, Cyprus is becoming increasingly popular among foreigners looking to acquire a Golden Visa in Europe.
The Cypriot Golden Visa – officially called the Cyprus Permanent Residence Program – was implemented by the Cypriot government to boost the nation's economy. The investment program grants permanent residency and allows Golden Visa holders to obtain Cypriot citizenship by naturalization after seven years, although the naturalization process in Cyprus can be challenging and often discretionary.
Golden Visa applicants must make an investment with a minimum value of €300,000 into the program to receive the residence permit, and this can be through three forms of investment:
A property investment in residential or commercial real estate
Purchase of shares in a Cypriot company
Purchase of units of Cyprus-registered investment funds
The benefits of the Cypriot Golden Visa program:
No residency requirements
Freedom of movement within the European Union
Access to international schools teaching the British curriculum
Tax benefits such as no gift or inheritance tax, and a low corporate tax rate of just 12.5 percent
If you're looking to secure a European Golden Visa through direct investment, click here for more information on the Golden Visa in Cyprus.
Greece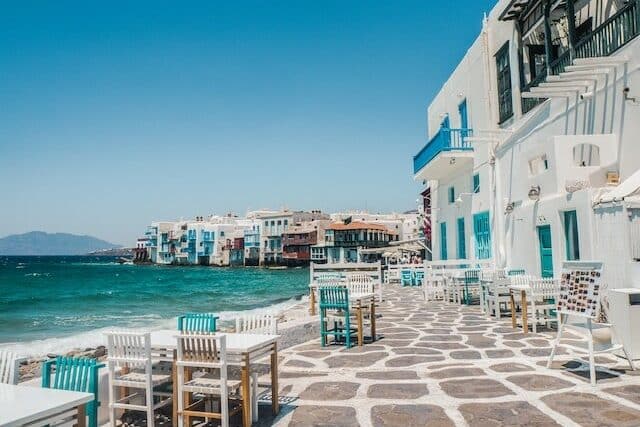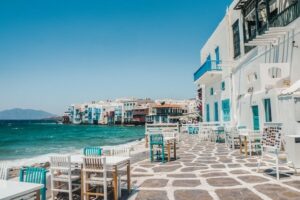 Islands upon islands of picture-perfect beaches, friendly local people, excellent weather, and delicious Mediterranean cuisine; Greece has it all, and the country is more than willing to share these benefits with foreigners through the Greece Golden Visa program.
Greece offers the lowest Golden Visa Europe cost for real estate investment, with a minimum investment amount of just €250,000. After making the investment, Greece Golden Visa holders receive a Greek residence permit in a few short months, with Greek citizenship possible after seven years of residing in the country.
With no stay requirements, and the option to include your whole family in your application, the Greek Golden Visa is a winner for investors looking to access the European Union. Additionally, the Greek Non-dom Tax regime provides a way for Greek residents to optimize their tax obligations by the option of paying an annual tax fee for 15 years instead of traditional income tax.
The investment threshold for real estate has been raised €250,000 to €500,000 for purchases in northern and central provinces, the South Athens Attica region, and the municipalities of Thessaloniki, Mykonos, and Santorini.
The benefits of the Golden Visa Greece:
Visa-free travel within Europe (26 nations part of the Schengen zone)
The whole family is eligible for residency
Tax concessions through the Non-dom Tax regime
Calm and peaceful lifestyle and world-class beaches
Option to rent out your investment property
Malta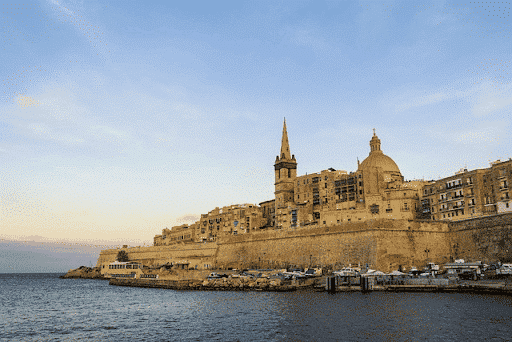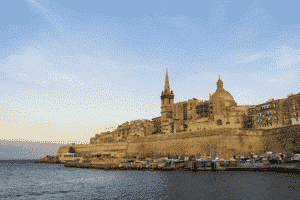 Malta is a small island in the Mediterranean with plenty of charm and a fantastic quality of life. Boasting a world-class healthcare system, affordable living costs, and mesmerizing landscapes, Malta is a beautiful European country to live and invest in. The Malta Permanent Residence Program (MPRP) allows foreign investors to acquire permanent residency by investment.
The initial investment must be in real estate, either a property purchase or a five-year lease. The minimum investment amounts are:
€300,000 for a property purchase in the South of Malta/Gozo or €350,000 in the rest of Malta
€10,000 for a rental property in the South of Malta/ Gozo or €12,000 in the rest of Malta
This European residency by investment program also requires two additional investments:
A non-refundable government contribution of €28,000 when you purchase real estate or €58,000 when leasing a property
A charitable donation of €2,000 to a registered NGO
The Benefits of the Malta Permanent Residence Program:
Grants permanent residency in Malta in a short space of time
Low minimum investment requirement
Residence in the most LGBTQ-friendly country
Visa-free access to the Schengen Area (90 out of 180 days on a rolling basis)
Italy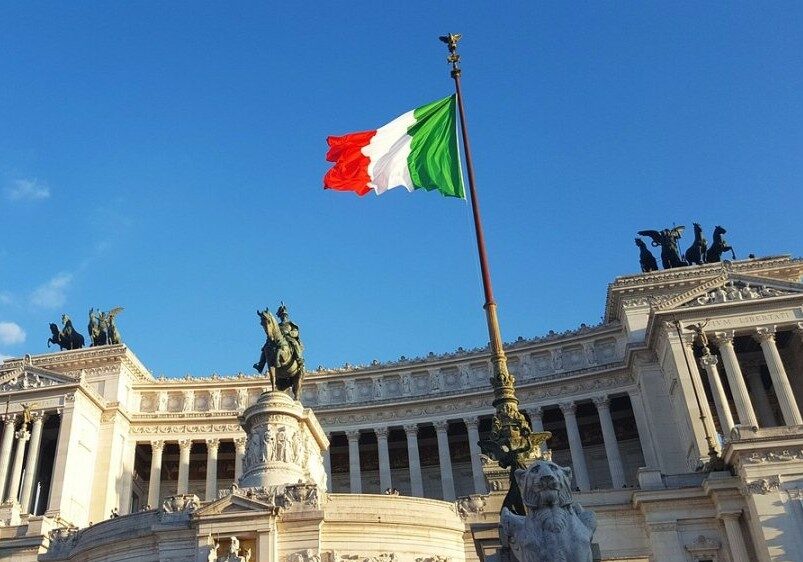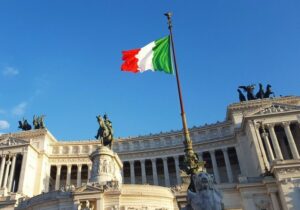 Italy is your quintessential country offering stunning countryside landscapes and optimal living standards at a reasonable cost.
As part of the European Union, the Italy Golden Visa enables applicants and their immediate family members to hold residency in an EU country, with visa-free travel access to the Schengen zone.
After ten years of residency, it's possible to acquire Italian citizenship by naturalization and a golden passport.
The benefits of the Italy Golden Visa program:
Diverse investment routes to European residency in Italy
Live in a culturally right country with universally-loved cuisine
Easily transfer citizenship to future generations through citizenship by descent
Talk to Our Golden Visa Advisors
Global Citizen Solutions is a boutique consultancy firm with years of experience delivering bespoke residence and citizenship by investment solutions for international families. With offices worldwide and an experienced, hands-on team, we have helped hundreds of clients from around the world acquire residence permits or homes while diversifying their portfolios with robust investments.
We guide you from start to finish, taking you beyond your citizenship or residency by investment application.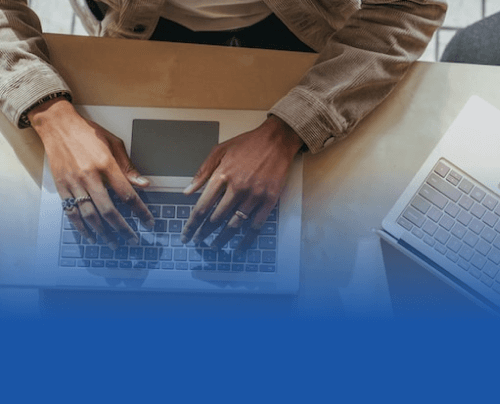 Frequently Asked Questions about the European Golden Visa
What Golden Visa programs can I find in Europe?
Several countries in Europe offer golden visas to third-country nationals (non-EU/EEA and non-Swiss) in exchange for a qualifying investment. Spain, Cyrus, Greece, and Italy all have active Golden Visas. The Portuguese government recently engaged in discussions regarding potential amendments to its Golden Visa program, resulting in the exclusion of real estate as an investment option. However, the program is still active, with several alternative investments available.
The Malta Permanent Residence Program grants an EU permanent residence card through investment. The investor visa also has a low minimum investment of €300,000 for a real estate purchase or a €10,000 five-year property lease, plus two additional investments – a non-refundable government contribution and charitable donation to a registered NGO amounting to €30,000 when purchasing real estate or €60,000 when leasing a property.
What is the best Golden Visa in Europe?
The best Golden Visa program is the Cyprus Golden Visa or residency by investment program. The Cyprus Golden Visa is officially called the Cyprus Permanent Residence Program. In exchange for a minimum investment of €300,000 for a real estate purchase, investors can acquire a permanent residence permit in Cyprus. There are also alternative investment options, such as a purchase of company shares and investment in a mutual fund.
For investors with the eventual goal of gaining EU citizenship, acquiring Cyprus citizenship is often challenging and discretionary. In contrast, the Golden Visa Portugal is a more favorable option for non-EU nationals seeking citizenship in the EU.
Can I get an EU passport with a Golden Visa?
The advantage of the best EU Golden Visa programs is that they can lead to EU citizenship and a European Golden passport. For example, qualifying applicants of the Greek Golden Visa are eligible for naturalization after seven years of residence in the country, provided they have resided there for at least 183 for each year and can demonstrate fluency in the Greek language.
In most cases, obtaining citizenship through a Golden Visa depends on whether the applicant has adhered to the residency requirements in order to be naturalized.
This is why Golden Visas, like the Portugal Golden Visa, are so valuable, as they grant a renewable residence permit, meaning successful applicants can renew their visas until they're eligible for European citizenship and a golden passport after five years.
Are there any requirements to apply for Europe Golden Visa programs?
Each European Golden Visa program has its own eligibility criteria, and each country that offers a European Golden Visa program has different requirements and investment options. The universal requirements to apply for European Golden Visa programs are generally:
Be over 18 years old
Be a third-country national (non-EU, non-EEA, or non-Swiss)
Not be a national of or have close ties with a country on a prohibited list
Have a clean criminal record
Make a qualifying investment
For the most popular Golden Visa programs, such as the Spanish Golden Visa, you can also expect to be required to produce proof of an annual income of a specific amount before being granted a residence permit.
Do I need to live in the country where I have a Golden Visa in Europe?
The residency requirements for Golden Visas in Europe vary depending on the specific country's immigration laws and the terms of the program. In some European countries, you may be required to live in the country for a certain period each year to maintain your Golden Visa status, while in others, there may be no strict residency obligations.
Portugal, Malta, Cyprus, and Spanish Golden Visas have no residency requirements for Golden Visa card holders to maintain their residence permits.
Can money gifted by a family member be used for the Golden Visa investment in Europe?
Europe's Golden Visas do not impose specific rules regarding the funding source as long as it can be proven that the funds were obtained and distributed legally. Investors can use gifted funds to meet the minimum investment requirement for Golden Visa programs, but they may be required to present supporting documents to confirm the legitimacy of the gifted money.
Can I live anywhere in the EU with a Golden Visa?
With a Golden Visa, you can reside in the country that issued the visa. It does not automatically grant freedom of movement and the right to live anywhere in the European Union. EU member states with Golden Visa programs have specific rules and residency requirements, typically granting the right to live and work in the country that issued the visa.
Obtaining a permanent residence card after five years of residency in Golden Visa countries like Portugal, Italy, and Spain will grant the right to reside in other EU nations.
Does the Golden Visa work in the EU?
The Golden Visa works in Europe, and several European countries accept Golden Visa applications from non-EU nationals. Typical investment options to get a Golden Visa include real estate purchases, bank deposits, and starting businesses that create full-time jobs for citizens.
Is Portugal getting rid of its Golden Visa?
Portugal has not announced plans to abolish its Golden Visa program. However, there have been discussions and proposed reforms to the program, aiming to redirect investments by removing real estate as an investment option.
Can I renew my European Golden Visa? If so, how often?
Whether you need to renew your Golden Visa and how often depends on the European country that issued the visa. Each country has different renewal periods; some offer permanent residency provided the initial investment is maintained. In Portugal, Golden Visas are valid for two years and renewable for three years. After which, visa holders can apply for permanent residency and citizenship.
The Cyprus Golden Visa is a permanent residence card with no renewal requirements as long as investors continue to hold their investments.
More on Europe Golden Visas