Foreign investors and their families interested in obtaining citizenship through an affordable and fast citizenship by investment program will find the investment program Montenegro very appealing. 
This guide walks you through the following:
Benefits of Montenegro citizenship by investment

Investment requirements

Step-by-step guide

Timeline for receiving Montenegro citizenship
What is the Montenegro Citizenship by Investment program?
Launched in 2019, the Montenegro citizenship by investment program is a unique investment migration scheme that aims to boost Montenegro's economy. For a qualifying minimum investment of €350,000, you have the opportunity to obtain Montenegro citizenship in a few months. The program has a cap of 2,000 applicants and is only open until the 31st of December 2021, so now is the moment to apply if you are interested.
Why Montenegro?
Located in the Balkan peninsula in Southeastern Europe, Montenegro is a country of unique beauty, filled with pristine lakes, and stunning mountains. It has 612,137 inhabitants and its capital city is Podgorica. Montenegro also has the fastest economic development in the region, due to its booming tourism, energy, and agricultural sectors. It is therefore a very attractive place for investors.
 Among all the European citizenship programs, it is one of the cheapest, which makes it very appealing. However, it is important to keep in mind that Montenegro is not a member of the European Union, but a candidate for EU membership. According to predictions, it is expected to join the EU in 2025 and has already adopted the Euro as its currency.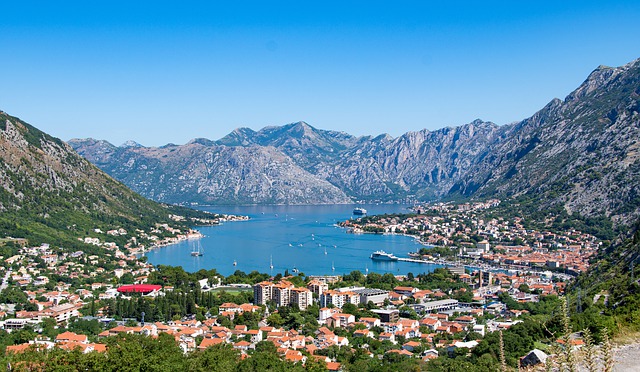 Benefits of the Montenegro investment program
Obtain Montenegro citizenship in three to six months

Affordable real estate investment opportunities

Visa-free access to over 120 countries

Free movement and strategic geographical location in the Schengen area

Short residence requirement: you only need to spend five days in Montenegro in a five-year period to renew your passport.

Get access to the US with the E2 visa

Montenegro recognizes dual citizenship

Political and economic stability
Family members benefits
The spouse, dependent children and dependent parents and grandparents of the main applicant are also eligible for the investment program, for an extra fee.
Montenegrin Citizenship by Investment requirements
To obtain the Montenegro passport, the program requires applicants to make a mandatory government donation, along with a real estate investment. Depending on the investment options you select, the total investment could either be €350,000 or €550,000. Below are your investment options.
Government fund:
Make a mandatory donation of €100,000 to Montenegro's Government Development Fund — a fund designated for development projects in Montenegro.
Real estate investment:
Make an investment in an approved real estate project in either the mountainous Northern or Central region OR in the coastal Southern region. Your investment must be held for at least five years and the approved real estate properties are most likely to be hotels and resorts.