Please be aware that the Montenegro citizenship by investment program was terminated on 31 December 2022, and the information provided in this article does not reflect the current immigration policy. You can find alternative options for active citizenship by investment programs in our article: Citizenship by Investment: Unlock Global Opportunities
Foreign investors and their families interested in obtaining citizenship through an affordable and fast citizenship by investment program will find the investment program in Montenegro very appealing. To obtain the Montenegro passport by investment, you will need to make a mandatory donation, alongside a real estate investment. 
Indeed, there are many perks to gaining Montenegro investment citizenship, which we will delve into in this article.
This guide walks you through the following:
Benefits of Montenegro citizenship by investment

Investment requirements

Step-by-step guide

Timeline for receiving Montenegro citizenship

Taxes in Montenego

Practical information about Montenegro

How to get residency in Montenegro
What is the Montenegro Citizenship by Investment program?
Launched in 2019, the Montenegro citizenship by investment program is a unique investment migration scheme that aims to boost Montenegro's economy. This is essentially the Montenegro Golden Visa, but it is not named as such. For a qualifying minimum donation of €350,000, you have the opportunity to obtain Montenegro citizenship in a few months. The program has a cap of 2,000 applicants and is only open until the end of 2023, so now is the moment to apply if you are interested.
Why Montenegro?
Located in the Balkan peninsula in Southeastern Europe, Montenegro is a country of unique beauty, filled with pristine lakes, and stunning mountains. It has 612,137 inhabitants and its capital city is Podgorica. Montenegro also has the fastest economic development in the region, due to its booming tourism, energy, and agricultural sectors. It is therefore a very attractive place for investors. Additionally, Montenegro has been a member of the World Trade Organization (WTO) since 2012, allowing it to expand in terms of international trade. 
Among all the European citizenship programs, it is one of the cheapest, which makes it very appealing. However, it is important to keep in mind that Montenegro is not a member of the European Union, but a candidate country for EU membership. According to predictions, it is expected to join the EU in 2025 and has already adopted the Euro as its currency.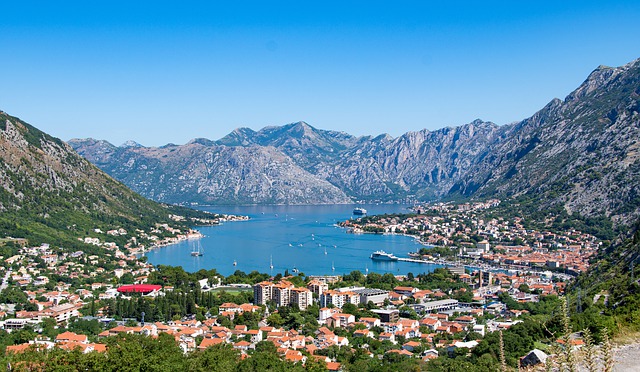 Benefits of the Montenegro investment program
Obtain Montenegro citizenship in three to six months

Affordable real estate investment opportunities

Visa-free access to over 120 countries

Free movement and strategic geographical location in the Schengen area

Short residence requirement: you only need to spend five days in Montenegro in a five-year period to renew your passport

Get access to the US with the E2 visa

Montenegro recognizes dual citizenship if investing

Political and economic stability
Family members benefits
The spouse, dependent children, and dependent parents and grandparents of the main applicant are also eligible for the program, for an extra fee.
Montenegrin Citizenship by Investment requirements
To obtain the Montenegro passport, the program requires applicants to make a mandatory government donation, along with a real estate investment. Depending on the investment options you select, the total could either be €350,000 or €550,000. Below are your options.
Government fund:
Make a mandatory donation of €100,000 to Montenegro's Government Development Fund — a state fund designated for development projects in Montenegro.
Real estate investment:
Make an investment in an approved real estate project in either the mountainous Northern or Central region OR in the coastal Southern region. Your investment must be held for at least five years and the approved properties are most likely to be hotels and resorts.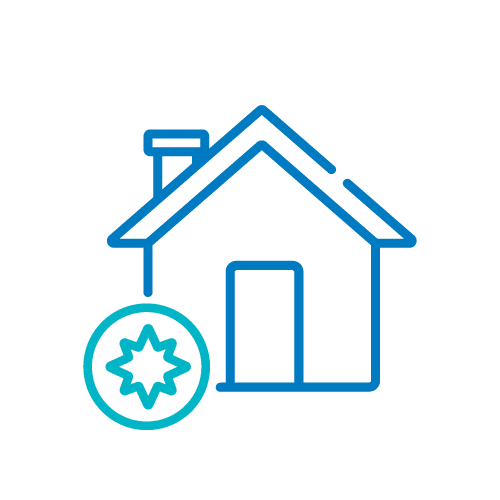 Investment of at least €250,000 in the Northern region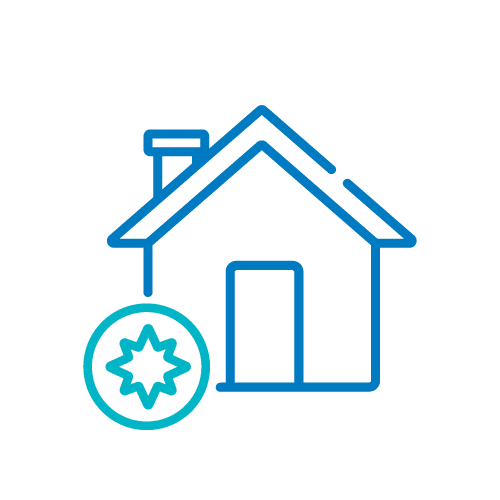 Investment of at least €450,000 in the Southern region
Additional government fees involved
€15,000 for a single applicant

€25,000 for a couple

€45,000 for a family of four

€50,000 per person for dependent parents or grandparents
Step-by-step guide to the Montenegro Citizenship by Investment program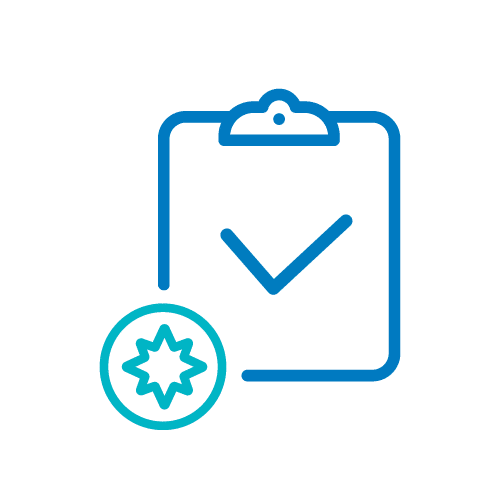 1. Go through a preliminary check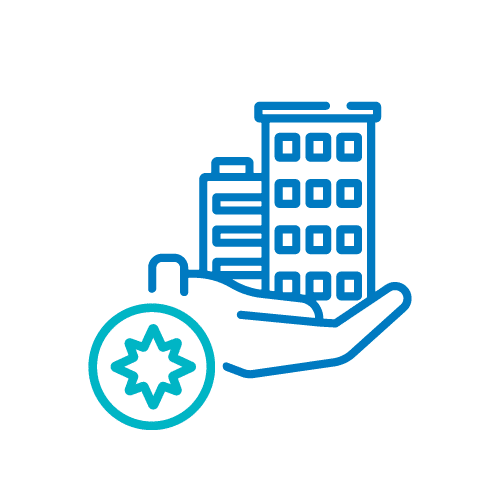 2. Gather the documentation and choose your investment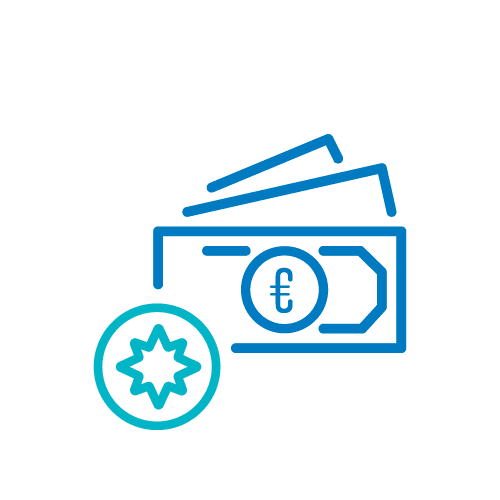 3. Make the full investment and pay government fees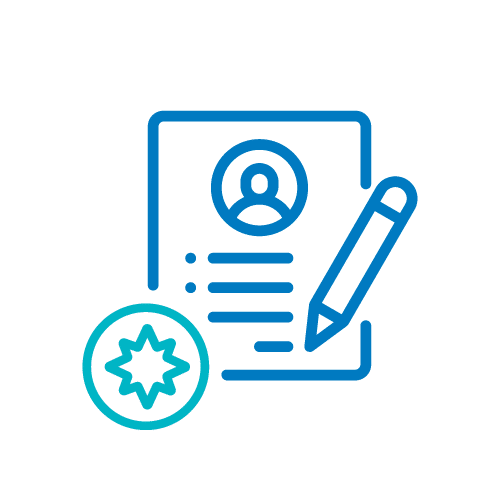 4. Submit your application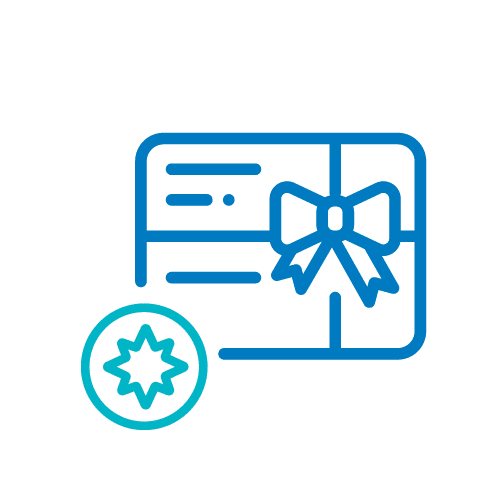 5. Receive a certificate of naturalization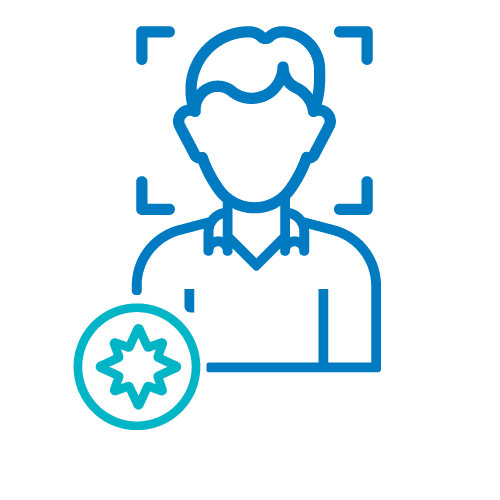 6. Take a citizenship oath and provide biometric data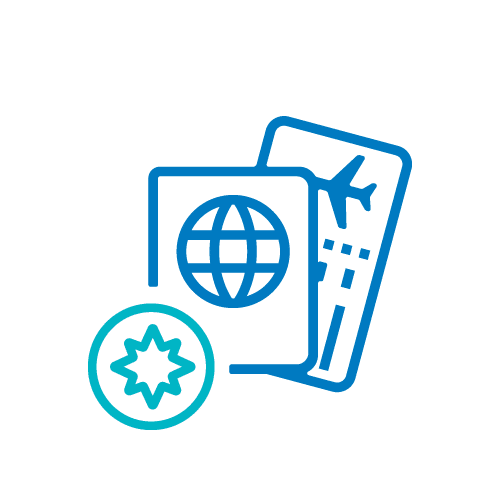 7. Receive your passport
Go through a

preliminary check

with your agent

Gather all the required

documentation

and choose your

real estate investment project
Make the full investment

(government donation + real estate investment) and

pay the government fees
Submit your application

and wait up to six months to receive an answer while the due diligence process is conducted

Receive a

certificate of naturalization

Travel to Montenegro to take a

citizenship oath and provide your biometric data

You are granted Montenegrin citizenship for life and can

collect your passport
Application processing time
Week 1

Go through a preliminary check with your agent
Week 2

Make your investment and pay fees
Week 3

Week 12 - week 24

Document checklist for obtaining Montenegrin citizenship
Legalized copies of the applicants' passports

Copies of birth certificates (if children are included in the application for citizenship)

Marriage certificate (if applicable)

Clean criminal record 

Medical insurance policies

Medical certificates confirming that applicants do not have any infectious diseases

Documents certifying the legality of the source(s) of income

Proof of your investment (documentation will vary according to your chosen investment e.g: bank transfer, property lease, investment project approval from the municipality)
Taxes in Montenegro
Montenegro's tax rates are fair and equal for all, local and foreign. It does not matter if you are a foreigner or local, you will be required to pay the same percentage of personal income tax, which ranges from 9-11%, depending on your personal earnings. 
Montenegro's tax system is based on equality and transparency, and most would agree that the system is fair. The government considers low tax rates to be a pulling force for foreign investment, and they are not wrong in this respect. 
Montenegro offers tax-free income for foreign business owners, but there is a little catch to be aware of. The tax-free benefit is only applicable to all income earned outside of Montenegro. The money that is earned in the country will be subject to the standard tax rates. There are a few terms and conditions that will determine whether or not the foreign investor is able to enjoy this benefit. 
In order to qualify for tax-free income, you will need to earn all of this income outside the country, and the person who is receiving income in Montenegro cannot be a resident in Montenegro. Once you acquire Montenegrin residency, this tax benefit will no longer be applicable and you will need to pay tax on all income, regardless of its source. 
While it may seem the better option to not obtain Montenegrin residency, there are multiple benefits of having Montenegrin residency, such as having the opportunity to gain citizenship in a politically stable country with a booming economy. Montenegro is also well on its way to achieving accession to the EU, meaning that soon you can enjoy all the benefits of an EU member state. Alongside this, the tax rates, at 9-11%, are very favorable.
Practical information about Montenegro
In this section, we'll provide you with some important practical information about Montenegro, such as the lifestyle in Montenegro, its healthcare system, education system, and climate. Even if you are simply investing in Montenegro, it is nice to know a little about the country. And, if you are looking to spend holidays or even live as an expat in Montenegro, it is an excellent country to choose from with many benefits — not least the excellent cuisine, stunning landscapes, and friendly locals. 
Lifetsylte in Montenegro
Montenegro is an excellent place to live for an expat because of its beautiful natural landscapes, desirable tax rates, and high quality of life. Getting around the Adriatic coastline has never been easier, and it's also well situated in Europe to easily reach many excellent and historic countries. 
Like much of the Balkans Montenegro combines influences from both the east and the west. You'll find Italian artistic styles and architecture, and Turkish and Greek influences its cuisines. 
Getting to know Montenegrins, you will find them to be welcoming people with a sense of humor. You will come to appreciate their relaxed vibe, where they will quickly go out of their way to make you feel at ease.
Climate in Montenegro
The climate in Montenegro is a big draw for expats, as the weather is somewhat similar to other countries on the Adriatic Sea, such as Italy and Greece. In high summer, the temperatures can reach 27°C. In the winter, inland, temperatures can dip below freezing but the coast normally stays a bit warmer. The best weather in Montenegro falls between May and September, but it can remain quite cloudy. 
Education in Montenegro
The education system consists of pre-school education, primary education, secondary education, upper secondary vocational education, upper secondary non-tertiary education, and higher education. 
Healthcare in Montenegro
The healthcare system of Montenegro is based on a social health insurance system and 95% of the Montenegrin population is covered by social health insurance. Funds are from the state budget and from substantial out-of-pocket payments, which accounted for 40% of the health expenditure in 2018. 
The healthcare system in Montenegro is probably not its strong point. In 2018, there were 2,061 medical doctors working in the healthcare system, which is around 3.3 doctors for every 1000 people. This is compared with the European average of 3.4. Alongside this, there were 5.2 nurses and midwives, in comparison to 5.5 in Europe. 
Transport in Montenegro
While it is probably easier to get around by car, Montenegro has a very good public transport system. Particularly the bus system is very good. As the country is small, with deep rivers and rolling mountains, it can take just a few hours to get to Croatia and Bosnia. There are also railway lines as an option. 
How to get residency in Montenegro?
So, we've provided you with everything that you need to know about gaining residency through investment. But what about other routes to live in Montenegro? Here we'll provide you with everything you will need to know about getting residency in Montenegro.
Obtaining a Montenegro residency will be essential when planning your move to the country. There is a general way of thinking that further economic success in the country will be fueled by immigration to Montenegro, and therefore, gaining residence is very achievable. 
The usual Montenegro visa and steps are the following: 
Tourist and visa-free visa: The citizens of many countries, including the United States, Canada, UK, EU, and Australia, can enter Montenegro without the need for a visa and stay for 90 days. 

 A temporary residence permit (privremeni boravak) is required if you stay longer than 90 days. They normally last one year or as long as you meet the underlying condition that you are employed or studying in the country. They can be renewed by subsequent one-year periods. 

Permanent residence permission (stalni boravak) lasts for five years and can be renewed thereafter. This grants the holder all the privileges of Montenegrin citizenship, except for having a Montenegrin passport and you will not be able to vote in elections. 

Montenegrin citizenship

(drzavljanstvo) is possible after a decade of living in Montenegro and you can apply for full citizenship. 
Montenegro temporary residency requirements
Once you have applied for residency, the Montenegro immigration residency process is relatively straightforward. You will need to have:
Primary qualifications for obtaining a temporary residence permit for Montenegro, and includes full-time work, study, family reunification, owning developed real estate, or seasonal employment.

Temporary residence permits are valid for a one-year period and can be renewed for subsequent two-year periods. 

If you intend to leave Montenegro for more than one month of the year, you will need to inform your local immigration officer.
Note that there are a few other reasons why you can be granted a temporary residence permit in Montenegro, which include scientific research, medical treatment, humanitarian work, or international celebrities. However, these are only issues in a very small number of cases. There is an additional requirement that you must own a house, condo, etc.,  in order to qualify for temporary residency under the real estate provision. If you own undeveloped land, this will not qualify. 
Montenegro permanent residency requirements
If you have spent five years in Montenegro with a temporary residency, then you will be able to put in your application for permanent residency. 
This means that: 
Your residency permit lasts five years and can be renewed for an additional five years. 

You are granted all the rights of a Montenegrin citizen, except, as mentioned previously, you will be unable to vote in elections and will not gain a passport. 

You have the freedom to leave Montenegro for more than one month a year. 
You can apply for citizenship after ten years of living in Montenegro.
Dual-citizenship in Montenegro
It is very important to note that dual-citizenship is, in general, not allowed in Montenegro. An exception is if you are acquiring citizenship by naturalization through an investment into the country (Special Significance for Commercial and Economic Montenegrin interest, which took effect on 1 January 2019).
Another exception is for citizens who were holders of dual citizenship before Montenegro declared independence on 3 June 2006.
Montenegro citizenship by marriage
If you are a foreigner and you marry a citizen of Montenegro then you can obtain Montenegrin citizenship, provided that you can show that you have been living together for three years and that you have had a total period of residence in the country for five years, with the possibility of leaving the country no more than once a year, for up to 30 days. 
Montenegro passport visa-free countries
Holders of a Montenegro passport have visa-free access to 124 countries or territories. 
Global Citizen Solutions
Global Citizen Solutions is a full-service property investment firm focused on finding the right investment, residency, or citizenship program for individuals wanting to secure their future and become global citizens.
If you would like to get in touch to determine which program is best tailored to your needs, from programs in Europe and the Caribbean, we are more than happy to help. 
Frequently Asked Questions
What is the Montenegro citizenship by investment program?
Launched in 2019 and open until the end of 2022, the Montenegro citizenship by investment program is a unique investment migration scheme giving Montenegro citizenship to 2,000 investors for a qualifying minimum investment of €350,000.
What are the benefits of obtaining a Montenegrin passport?
Montenegrin passport holders can travel visa-free to over 120 countries and benefit from direct access to the Schengen area.
What type of real estate property can I purchase?
You can purchase approved real estate projects such as hotels and resorts in either the northern or central region, or in the southern coastal region.
Do I need to stay in Montenegro?
You only need to spend five days in Montenegro in a five-year period to renew your passport.
Is my family eligible for the Montenegro CBI program?
Family members can also acquire Montenegro citizenship by investment. The spouse, dependent children and dependent parents and grandparents of the main applicant are also eligible for the investment program at additional costs.
Does the Montenegrin passport give me European citizenship?
Can you buy Montenegro citizenship?
Yes, it is possible to buy Montenegro citizenship. To obtain the Montenegro passport by investment, the program requires applicants to make a mandatory government donation, along with a real estate investment. Depending on the investment options you select, the total investment could either be €350,000 or €550,000.
How much is Montenegro citizenship
Montenegro citizenship investment costs €350,000 or €550,000, depending on the investment option that you select. Applicants will need to make a mandatory government donation, along with a real estate investment.
Is Montenegro safe for investment?
Yes, the Montenegro real estate market is a safe place. The real estate market is still emerging and there is a great deal of potential for capital growth. Foreigners will have the same conditions as Montenegro citizens to buy, sell and rent their properties and the purchase process is simple, safe, and straightforward.
How do I become a permanent resident in Montenegro?
You can secure permanent residency in Montenegro if you have spent more than five years in Montenegro with a temporary permit. Otherwise, you will need to be married to a Montenegrin citizen (or a foreign citizen who has permanent residence) for more than three years, have Montenegrin origin, or are a child or close relative of a Montenegrin citizen or of a citizen who has permanent residence in Montenegro.