Are you considering moving to Spain from the US and are not sure how? There are many ways to immigrate to this beautiful European nation, whether by taking up a job and relocating on a work permit, obtaining a retirement visa and emigrating there, or by placing an investment in the Spanish economy and acquiring a residence permit through the Spanish Golden Visa.
The fastest and most rewarding option would be to invest in Spain and work your way towards permanent residency which can later lead to Spanish citizenship. One favorable route of investment is the property investment option under Golden Visa Spain, which grants you a long-term visa in just a few months.
In this article, you will learn everything you need about how to best relocate to Spain from the US: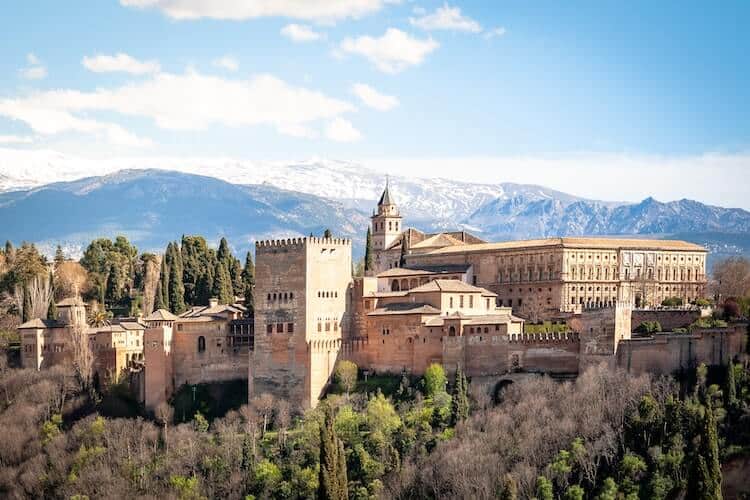 Reasons to Relocate to Spain
Spain is a gorgeous country with an incredible international reputation that comes from its delicious cuisine, breathtaking landscapes, diverse culture, and rich history. All of that and more makes it one of the most popular destinations globally for international expats. Located in the South of Europe, this democratic country is blessed with sunny weather and a stress-free Mediterranean way of life.
The high standard of living, excellent healthcare facilities, low crime rates and low cost of living in Spain are some of the more substantial reasons why US citizens choose to relocate there.
Since the Spanish Golden Visa program launched in 2013, and with the current drop of the Euro, more and more American citizens have been capable of investing in Spain and receiving Spanish residency, which later increases their eligibility for acquiring Spanish citizenship. Like other EU countries that offer Golden Visas, the Spanish government has made the path to permanent residency quite easy. The nation offers a low investment threshold and lenient stay requirements, among a handful of incentives.
Benefits of Living in Spain as a US Expat
There are plenty of benefits that come from living in Spain, and a great way to maximize them is by placing an investment under the Golden Visa scheme. Plenty of benefits come from living in Spain, and a great way to maximize them is by placing an investment under the Golden Visa scheme. It's no wonder that there are currently 39,812 American nationals living in Spain. After all, Spain has a much cheaper cost of living, provides easier access to countries in the Schengen Area and EU, and has many amazing cities for people to choose from.
Not only will you be able to acquire a permanent residency visa in no time, but you will also have absolute freedom to travel across the Schengen Area and other EU countries visa-free, and benefit from a top-tier healthcare system that is free for both Spanish citizens and residents alike. Add to that the benefit of yielding a high return on your investment and you've got the holy grail.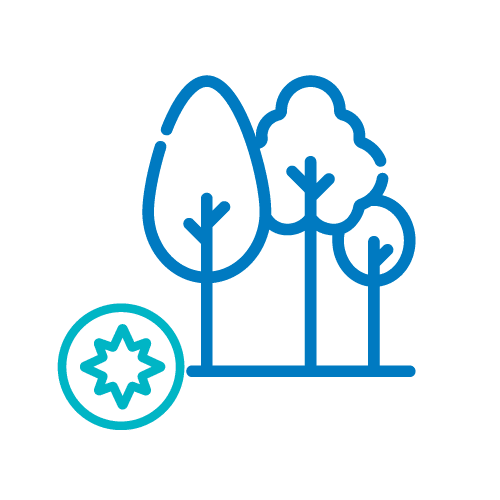 A mesmerizing country with lots of activities and cultural offerings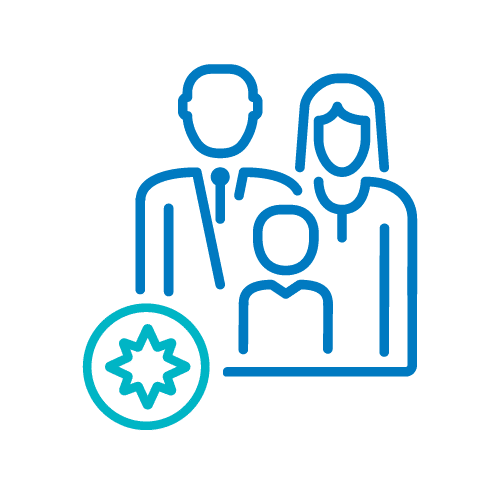 High quality of life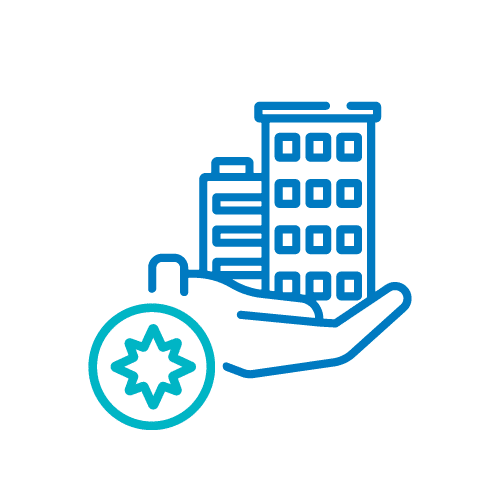 Wide range of investment options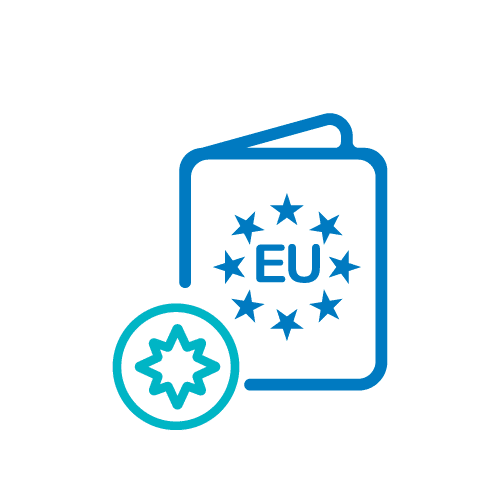 Pathway to Spanish passport and citizenship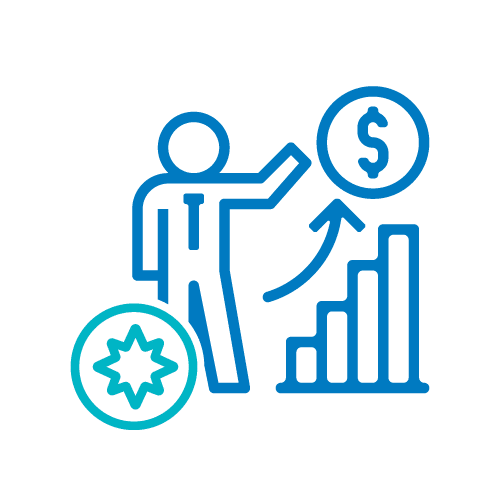 High-return on investment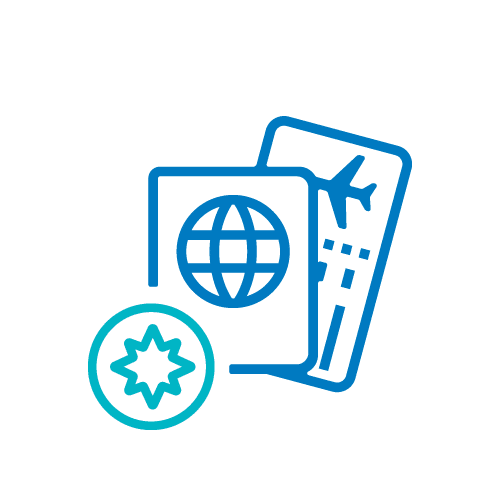 Visa-free access to the Schengen area
Living Costs for Americans in Spain
Whether you're considering applying for a student visa or an entrepreneur visa, you will still be able to save money when living in Spain, especially if you're planning on moving to Spain from the US. It won't even matter which of the Spanish cities you would be living in, as both major cities and small towns are a lot less costly than anywhere in the United States.
The cost of living in Spain is actually around 123 percent cheaper than that in the USA, and given recent currency fluctuations and the rise of the dollar, it is only getting cheaper for US citizens to relocate or purchase property there.
Cost of Rent
According to Numbeo, rental costs in Spain are approximately 57.67 percent cheaper than in the US. To give you an estimated cost, a one-bedroom apartment in the city center costs around €736.74 in Spain vs. €1,737.01 in the US. A one-bedroom apartment outside the center costs around €605.47 in Spain vs. €1,404.68 in the US. If that's just the difference in rental prices, you can only begin to imagine how much cheaper household goods would be.
Cost of Groceries
The cost of groceries is also considerably cheaper in Spain than in the US, in fact, they are around 47.55 percent cheaper in Spain. With the nation being a major exporter of fruits and vegetables in Europe, you will certainly be able to find fresh produce at every other bend for very low prices. Meat, wines, and cheese are also a lot cheaper in Spain than in the US and are known for their excellent quality.
Restaurant Prices
Spain is famous for its delectable cuisine all throughout the world, and dining out is actually a lot more affordable in Spain than in the US and the rest of Europe, which is a true blessing in its own right. You can find high-quality meals at very affordable prices in most restaurants, and you will be guaranteed fresh ingredients every time.
For those who enjoy a night out on the town, and frequenting bars selling tapas and cocktails, there are plenty of options to choose from across most Spanish cities. A half-liter draught of domestic beer would only set you back around €2.50, whereas a meal in an inexpensive restaurant will cost you around €12, and a two-course meal for two people in a mid-range restaurant would set you back around €50. This is about 31 percent cheaper than in the USA.
Americans Retiring in Spain
Spain has a very large expat community, and that is heavily due to its excellent climate and high quality of life. Britons, French, and Germans make out the highest number of foreigners living in Spain, however, the number of American citizens living there is also rising. Whether you're interested in the best cities to live in Spain and plan your retirement, or are interested in international, multicultural cities to base your investments in, you will surely find like-minded individuals to connect with wherever you go.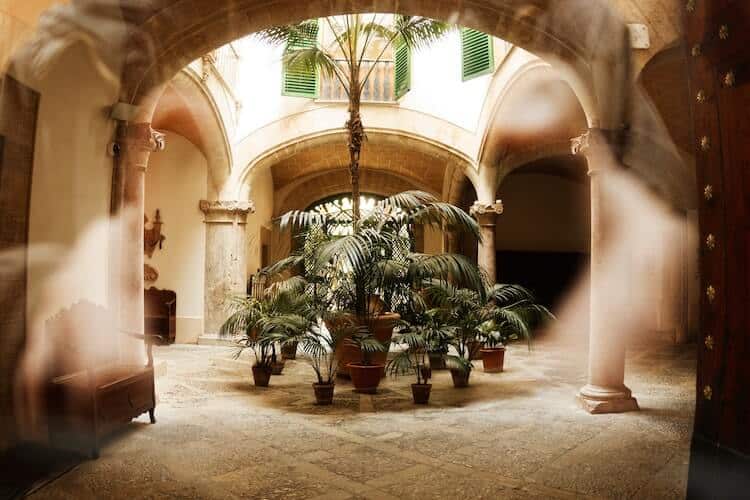 Spain welcomes American citizens and retirees on its soil with ease and little Spanish bureaucracy. Because of its incredible diversity and cheap costs of living, those who plan to retire in Spain can actually benefit from an outstanding financial opportunity, especially if they consider buying property in Spain at this time.
Whether you are looking to live by the sea off the Southern coast, reside in the mountains in the North of Spain, or settle down anywhere in the countryside, the country has it all. The property market in Spain is continuously thriving, and there are no restrictions on foreigners buying Spanish real estate.
Obtaining Spanish Residency
US citizens who plan on visiting Spain for a period less than 90 days for tourism purposes, studies, or business obligations are currently not required to apply for a visa. However, as of May 2023, they will have to apply for a special visa waiver to enter Spain called the European Travel Information and Authorization System (ETIAS).
The ETIAS visa application has to be submitted at least 72 hours prior to their flights, and the permit would be valid for a period of three years from the date of issuance, or until their passport expires.
Those who are seeking a long-stay visa for purposes of employment, self-employment, studies, or retirement will have to submit a specific visa application pertaining to their travel intentions. The primary visa options that are available to US citizens moving to Spain are as follows:
Tourism visa
Retirement visa
Student visa
Employment visa
Entrepreneur visa
The investor visa (Spanish Golden Visa)
Permanent residency visa
Get a Spanish Passport
One of the easiest ways to obtain a passport in Spain is to apply for the Spanish Golden Visa. Provided that you make an investment of at least €500,000 in the Spanish economy and abide by the program's requirements, you can get a Spanish passport in ten years' time.
Ranked 4th in the world, the Spanish passport guarantees visa-free travel or visa on arrival travel to 187 countries, unlimited access to European countries, and the right to live, work and study in Spain without restrictions.

Talk to Our Advisors
If you are thinking about moving to Spain from the US, get in touch with us. One of our dedicated Global Citizen Solutions advisors will answer your queries. We offer a service tailored to your specific needs and requirements. Our team of experts will work diligently from start to finish, ensuring a successful application.
Professionalism and integrity are at the core of all we do.
Buying Property in Spain
There has never been a better time than now for buying property in Spain. With property prices going down, and the US dollar soaring in comparison to the Euro, the prospect has never been more attractive or affordable for investors all across the world. Purchasing a property in Spain is a fantastic life investment that yields incredible returns due to the high demand for short-term rentals, and simultaneously provides you with residency rights as well.
Some of the best places to invest in real estate in Spain are Barcelona, Malaga, Madrid, Valencia, and the Balearic islands. Below is an estimation of the Spanish real estate market prices per m2 per region, according to Statista:
Balearic islands: €2,251 pm2
Madrid: €3,802 pm2
Catalonia: €4,104 pm2
Basque Country: €2,831 pm2
Andalusia: €1,769 pm2
Valencia region: €1,769 pm2
Frequently Asked Questions about Moving to Spain from the US
How to move to Spain as an American?
As an American, there are several visas available to move to Spain: the tourist visa, retirement visa, work visa, student visa, self-employment visa, and Spanish Investor Visa.Spain's Golden Visa gives you immediate Spanish residency once you make an investment of at least €500,000 in the nation's economy, and can be a path for you to become a Spanish citizen.
Where to live in Spain as an American?
Some of the best places to live in Spain as an American are Madrid, Barcelona, Valencia, the Balearic Islands, and the Costa del Sol.
Can Americans retire in Spain?
Americans can retire in Spain provided that they have the right visa to stay. They can apply for the Spain retirement visa or the Spain Golden Visa.
Is it expensive to live in Spain compared to the US?
Living in Spain is considerably cheaper than living in the US. The cost of groceries, rent, healthcare, and eating out is significantly lower. In fact, the cost of living in Spain is about 123 percent lower than that of living in the US.
Can I move to Spain without a job?
If you acquire a residency permit through the Spanish Golden Visa, you will be able to move to Spain without having to show proof of employment there.
Can I just move and live in Spain?
If you only intend on staying for a period less than 90 days, you will not be required to submit any visas, at least until May 2023. However, if you plan on staying longer than three months, you will need to submit your relevant visa application to the nearest Spanish Embassy or Spanish Consulate in your hometown.
Can US citizens retire in Spain?
Yes, US citizens can retire in Spain provided they submit their application for a retirement visa and show proof of sufficient financial means, as well as meet other government requirements.
Is it easy to move to Spain from USA?
It is absolutely easy for US citizens to move to Spain. All you have to do is file the necessary paperwork to the relevant Spanish authorities, whether for employment purposes or otherwise. You can also choose to invest in Spain under the Golden Visa scheme and be on your way to permanent residency for life.
Where do most American expats live in Spain?
Madrid has one of the highest American expat communities in all of Spain.
How long can US citizens stay in Spain?
US citizens can stay in Spain for 90 days out of every 180 days without the need for a visa. After acquiring Spanish residency through the Spain Golden Visa program, US citizens can apply for permanent residency with the following :
A completed Modelo EX11 visa application.
Pay a visa fee of €80.
A valid passport with at least 3 months validity and current residence permit.
Proof of residence in Spain (Empadronamiento).
Proof of funds, either via savings or employment.
Spanish private health insurance.
In some cases, criminal records from Spain or USA.