Are you considering moving to Spain from the US and unsure how? There are several routes to obtain a Spanish visa. You can take up a job to relocate on a work permit, get a retirement visa through a pension, or invest in the Spanish economy by purchasing real estate or starting a business that creates job opportunities for Spanish citizens to qualify for the Spain Golden Visa.
Multiple options exist for an American citizen to move to Spain permanently and enjoy a peaceful life in Spanish culture. Numerous American expats already living in Spain vouch for investment as a route to permanent residence through the Golden Visa.
A Spain Golden Visa allows Americans and their family members to renew their visas and apply for permanent residency after five years, which can later lead to Spanish citizenship and freedom of movement in the European Union.
This article will present the details of moving abroad to Spain and explore the choices available to American citizens and other non-EU nationals pursuing their Spanish dreams.
The Reasons to Relocate to Spain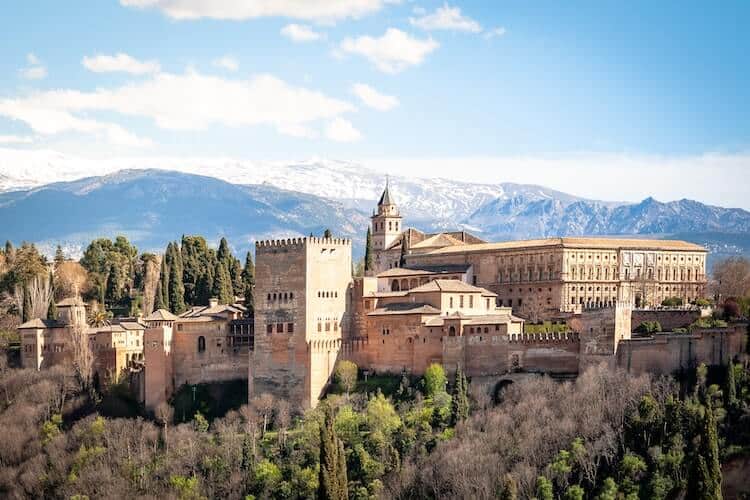 Spain is a gorgeous country with an incredible international reputation stemming from its delicious cuisine, breathtaking landscapes, diverse culture, and rich ancient history. All that and more makes it one of the most popular destinations globally for international expats and tourists.
Located in Southern Europe, residents living in this democratic country are blessed with sunny weather and a stress-free Mediterranean way of life. The high standard of living, excellent healthcare facilities, low crime rates, and low cost of living are some of the more influential reasons for its large expat community.
Since the launch of the Spanish Golden Visa program and the current strength of the American dollar against the Euro, more and more American citizens have been capable of investing in Spain or qualifying for other residency options, like the Spain Non-Lucrative Visa.
Acquiring a Spanish residence permit increases eligibility for obtaining Spanish citizenship. Like other EU countries offering Golden Visas, the Spanish government has simplified the path to permanent residency. For a large and stable economy, its investment threshold is reasonable, and the stay requirements to maintain the visa are lenient.
The Benefits of Living in Spain as a US Expat
Moving to Spain and living an uninterrupted Spanish life has many benefits. It's no wonder that there are currently over 30,000 Americans already living in Spain. After all, Spain has a much cheaper cost of living than the United States.
Another appealing aspect is that you're never short of things to see and do. Not only is Spain full of tourist attractions in its major cities like Barcelona, along its Mediterranean coast, and on its island territories like the Canary Islands, but it also provides easy access to other EU countries. As a member of the Schengen Area, Spanish long-term visa holders can enjoy visa-free access to neighboring countries.
With Golden Visa approval, American expats living in Spain benefit from a free top-tier healthcare system for both Spanish citizens and residents. Health benefits extend the EU's strict food regulations, including bans on certain additives and preservatives in present American food, ensuring higher food quality in Spain.
Moreover, the perk of obtaining a Golden Visa via real estate investment and the prospect of the investment delivering lucrative returns adds another layer of appeal to moving to Spain.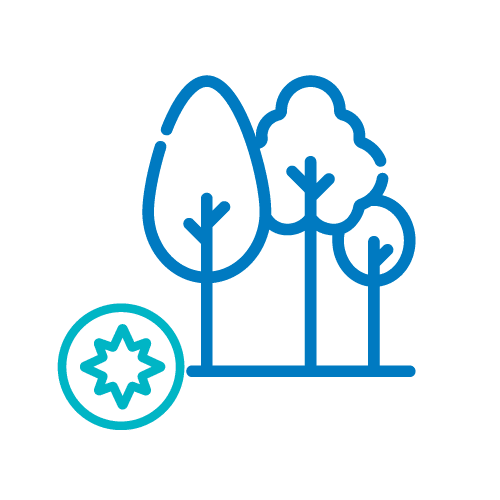 Safer environment than the US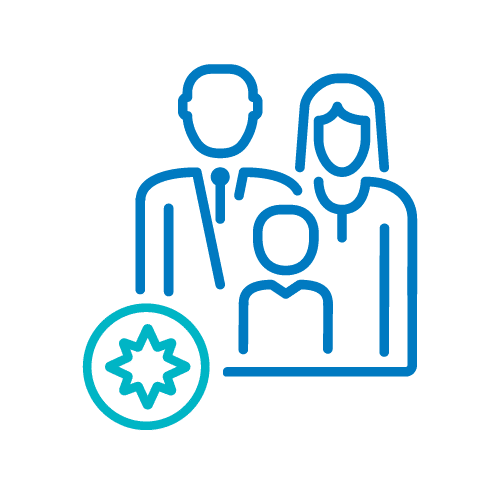 High quality of life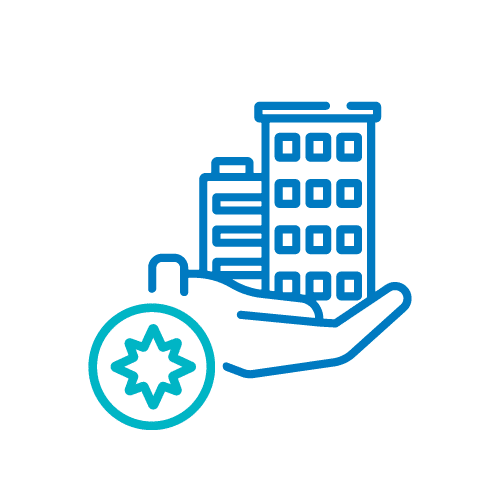 Wide range of investment options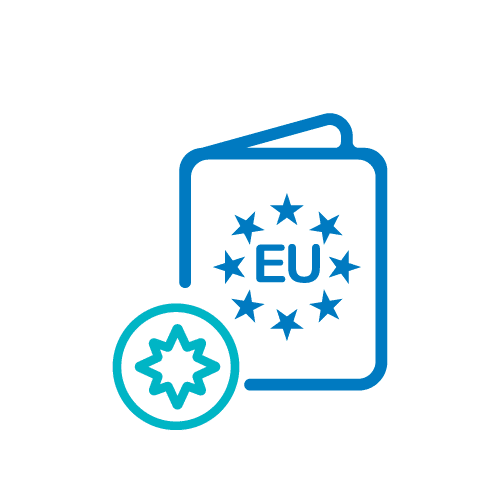 Pathway to Spanish passport and citizenship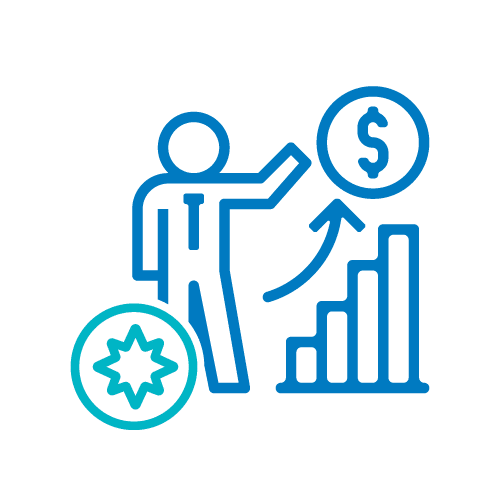 High-return on investment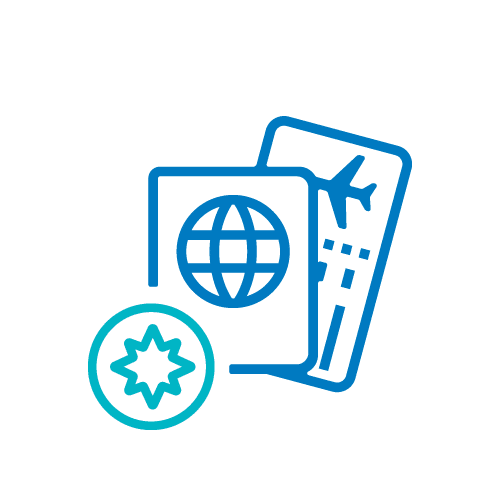 Visa-free access to the Schengen area
Safer environment than the US, according to the Global Peace Index, with less access to weapons and terrorist activity, and better relations with neighboring countries
High quality of life due to a cheaper cost of living, a universal healthcare system, and adequate food regulations
Wide range of investment options to qualify for the Golden Visa to obtain long-term residency
Pathway to Spanish citizenship and an EU passport
High returns on Golden Visa qualifying investments
Visa-free access to EU member states and borderless travel to EU countries within the Schengen Area
Living Costs for Americans in Spain

Whether you're applying for a Student Visa or European Blue Card, you can save money when living in Spain, especially if you're moving to Spain from the US. Whether Americans choose small or big cities, the average cost of living in Spanish cities is considerably lower than comparable options in the United States.
According to Numbeo, the overall cost of living in Spain for a single person, including rent, is about 100 percent cheaper than in the USA. Given recent currency fluctuations and the US dollar appreciation, American expats find their purchasing power extended in Spain. This means they can enjoy a comfortable lifestyle without necessarily sacrificing quality.
With lower expenses in various aspects of daily life, such as accommodation and groceries, Americans living in Spain can allocate their resources more efficiently, whether for leisure activities, travel, or savings.
You can enjoy a comfortable retirement in Spain with a monthly income of around $1,500 to $2,000. If you prefer living in less urban areas, you can retire with an income of $1,200 to $1,500 per month.
Rental prices
Rental costs in Spain are approximately 134 percent cheaper than in the US. For an idea of the costs in a city center, a one-bedroom apartment in Madrid city center costs around $1,100 monthly versus $3,900 for a comparable apartment in New York City. You can expect to pay $800 per month outside the city center in Madrid compared to $2,600 in New York City.
Cost of groceries
The cost of everyday groceries in Spain is considerably lower than in the US, at around 77 percent cheaper. With the nation being a significant exporter of European fruits and vegetables, you will undoubtedly be able to find fresh produce for very low prices. Here are some price comparisons of typical groceries:
Aside from the lower prices, the quality of food is markedly higher.
Restaurant Prices
Spain's world-renowned cuisine makes dining out not only delightful but more budget-friendly compared to the US and many Western European countries. You can find high-quality meals at very affordable prices in many restaurants nationwide, and it is common practice to use fresh ingredients in Spanish restaurants.
For those who enjoy evenings out, there are plenty of options across most Spanish cities, with the average price working out at 63 percent cheaper in Spain. Here is a comparison of the average restaurant prices in Spain versus the US:
| | | |
| --- | --- | --- |
| | | |
| Meal for one (inexpensive restaurant) | | |
| Meal for two (mid-range restaurant) | | |
| | | |
Americans Retiring in Spain
Spain has a very large expat community, which can be attributed to its pleasant climate, excellent quality of life, and the welcoming nature of Spanish people. According to Spain's National Statistics Institute (Instituto Nacional de Estadística), the American expat community grew 41 percent from 2021 to 2023.
British, French, and German citizens make up the highest number of foreigners living in Spanish territory; however, the number of American citizens moving to Spain is rising. Whether your retirement plan is to move to one of the best cities to live in Spain or invest in rental properties while gaining residency, you will surely find like-minded individuals to connect with wherever you go.
Spain welcomes American expats and retirees through multiple visa options and a non-bureaucratic process to reside legally in the country. Because of its incredible diversity and cheap living costs, those planning to retire in Spain can benefit from an outstanding financial opportunity, especially if they consider buying Spanish property.
Whether you want to live by the sea off the southern coast, reside in the mountains in the northern region, or settle down in one of Spain's picturesque countryside towns, the country has it all. The property market in Spain is continuously expanding, and not only are there no restrictions on foreigners buying Spanish real estate, but it stands as a viable route to permanently move to Spain from a non-EU country.
Buying Property in Spain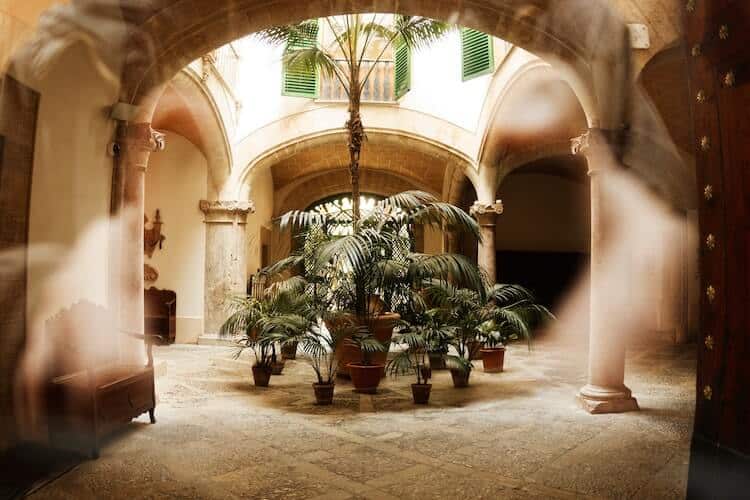 There has never been a better time to buy property in Spain. Purchasing a Spanish property is a fantastic life investment that yields incredible returns due to the high demand for rentals while simultaneously providing residency rights.
Some of Spain's best places to invest in real estate include Barcelona, Malaga, Madrid, Valencia, and the Balearic Islands. Below is an estimation of Spanish property prices per square meter, according to Statista:
Balearic Islands: €3,353 /m2
Madrid: €2,967 /m2
Catalonia: €2,317 /m2
Basque Country: €2,706 /m2
Andalusia: €1,768 /m2
Valencia region: €1,487 /m2
Obtaining Spanish Residency
US citizens who plan on visiting Spain for less than 90 days for tourism purposes or business obligations, such as conferences and meetings, are not required to apply for a tourist visa. However, from 1 January 2024, many foreign nationals, including Americans, will be required to obtain a visa waiver to enter Spain and other EU countries. The new visa waiver program is called the European Travel Information and Authorization System (ETIAS).
Depending on why you wish to immigrate to Spain, you must choose a Long-Stay Visa and residence permit aligning with your intentions. You must obtain a Long-Stay Visa before arriving in Spain to apply for a residence permit after arrival. A Long-Stay Visa (D Visa) allows foreigners to stay in Spanish territory while securing a residence permit.
The primary visa options that are available to US citizens moving to Spain include:
Student Visa
Employment Visa
Entrepreneur Visa
Golden Visa (Investor Visa)
Non-lucrative Visa (Retirement Visa)
The most common visa option amongst Americans is the Spain Golden Visa. This visa option requires a minimum investment of €500,000 through investment options like a real estate purchase or a deposit in a Spanish bank account. Investors and their immediate family, including a spouse and dependent children, gain the right to live in Spain with the advantage of no requirement for continuous residency.
Get a Spanish Passport
Investing in Spain's economy and obtaining a Golden Visa provides a way for Americans to get a Spanish passport further down the line. After you move to Spain from the US, provided you adhere to the requirements of the Golden Visa, you can apply for a permanent residency visa after five years of residency. After a total of ten years of residence, you may be eligible to become an EU citizen and obtain a Spanish passport.
Spanish immigration law for naturalization requires applicants to have spent no long periods abroad, possess the ability to Speak Spanish and have an understanding and knowledge of Spanish customs and history.
The Spanish passport ranks high on the Global Passport Index, with visa-free or visa-on-arrival travel to 174 countries worldwide, in addition to the right to live, work and study in other EU countries.
Talk to Our Advisors
If you are considering moving to Spain from the US, our dedicated migration specialists will answer your queries. Global Citizen Solutions offers a service tailored to your specific needs and requirements, working diligently from start to finish to ensure a successful application.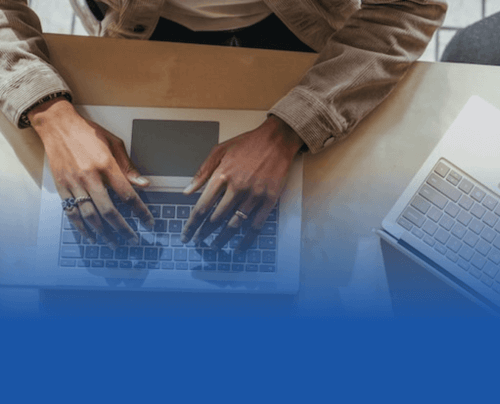 Frequently Asked Questions about Moving to Spain from the US
How to move to Spain as an American?
As an American, there are several visas available to move to Spain. These include:
Non-lucrative Visa (Retirement Visa 
Work Visa 
Student Visa 
Self-employment Visa 
Investor Visa (Golden Visa)
Spain's Golden Visa grants Spanish residency once you invest at least €500,000 in the nation's economy. The Spain Non-lucrative Visa provides a path for Americans with passive incomes to move to Spain. Demonstrating sufficient funds of at least €2,400 per month to support yourself gives eligibility for the visa.
Where to live in Spain as an American?
Some of the best places to live in Spain as an American are Madrid, Barcelona, Valencia, the Balearic Islands, and the Costa del Sol.
Can Americans retire in Spain?
Americans can retire in Spain provided they have the proper visa to stay. Spain offers a seamless transition to retirement for American retirees through its Non-lucrative Visa program. Proof of sufficient financial funds of at least €2,400 per month or an annual income of about €29,000 is a key requirement for visa eligibility.
Is it expensive to live in Spain compared to the US?
Living in Spain is considerably cheaper than living in the US. The cost of groceries, rent, private health insurance, and eating out is significantly lower. One of the things to know before moving to Spain from the US is you can get a lot for your money. Rental prices are around 134 cheaper in Spain than in the US, and eating out is about 63 percent cheaper.
Can I move to Spain without a job?
The Spain Non-Lucrative Visa and Golden Visa facilitate moving to Spain as an expat without a job. You can move to Spain by investing a minimum sum in the country's economy through the Golden Visa program. Whereas the Non-lucrative Visa necessitates a passive income for eligibility.
Can I just move and live in Spain?
If you're American and only intend on staying in Spain for less than 90 days, you will not be required to apply for a visa. If you plan on living in Spain, you must apply for a relevant visa at your nearest Spanish Embassy or Spanish Consulate.
Can US citizens retire in Spain?
US citizens can retire in Spain provided they qualify for one of the available residence visas, such as the Non-lucrative Visa. This visa requires applicants to show they have sufficient financial means to live in Spain without seeking work.
Is it easy to move to Spain from USA?
It is easy for US citizens to move abroad to Spain, provided they fulfill the eligibility criteria for one of the available visas. You can also choose to invest in Spain under the Golden Visa scheme or obtain a Spanish residence permit from a foreign pension through the Non-lucrative Visa.
Where do most American expats live in Spain?
Madrid has one of the largest American expat communities in Spain.
How long can US citizens stay in Spain?
US citizens can stay in Spain for 90 days out of every 180 days without a visa. A Spanish residency permit obtained through the Spain Golden Visa program is valid for two years and can be renewed continuously every three years, provided the investment is maintained.
Can you move to Spain with your dog?
Moving to Spain with a dog is generally straightforward as Spain is known for being dog-friendly, and there are established procedures for bringing pets into the country. This typically involves ensuring that your dog is microchipped for identification purposes, has the necessary health certificates, and is up-to-date on vaccinations, including rabies. Obtaining a European Pet Passport is also required for those planning to travel with their dog to another EU member state.