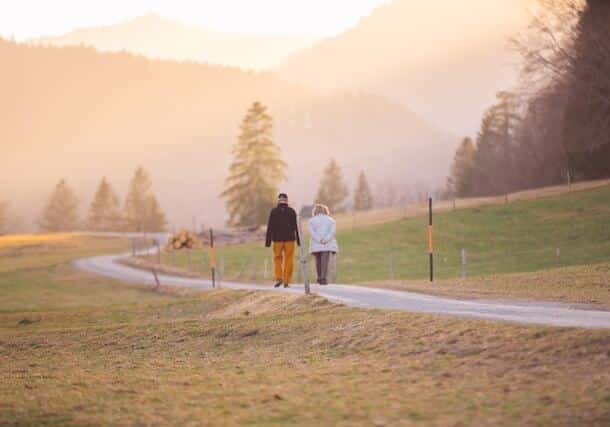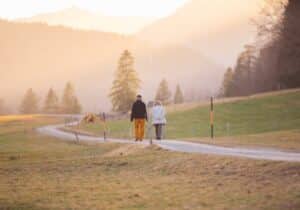 The idea of retiring abroad has consistently appealed to British retirees and UK expats. After all, for many UK citizens, a laid-back lifestyle in a new country with great weather and a welcoming culture might be a justifiable indulgence following a lengthy career in the UK.
According to recent data from the ONS (Office for National Statistics in the UK), approximately 250,000 British citizens aged 65 and over reside in the EU alone. This figure is expected to increase significantly when considering UK pensioners living in other parts of the world.
Given the considerable number of senior UK citizens seeking retirement abroad, it's natural to wonder which are the best countries to retire to from the UK. We've compiled a list of the eight best countries for British pensioners looking to retire abroad based on cost of living, quality of life, healthcare, safety, and ease of immigration. We've also added some details about the typical weather in each destination, just in case it influences your choice.
Vital Considerations When Planning to Retire Abroad
Retiring abroad is a big step for many retirees, and considering important factors before deciding where to go will determine your quality of life abroad in your retirement years.
Cost of living: The cost of living is a critical factor when contemplating moving abroad for retirement, as it directly impacts one's financial stability and quality of life. It encompasses various essential expenses such as housing, healthcare, groceries, transportation, and leisure activities.
Understanding and managing these costs is crucial to ensure that retirement savings and pensions are sufficient to maintain a comfortable lifestyle. Also, low living costs in a foreign country can stretch a state pension or retirement funds further, allowing for a more relaxed and enjoyable retirement.
On the other hand, underestimating the sufficient income level to live in many countries could lead to financial strain and stress in the long run. It's essential to thoroughly research and budget for the specific expenses in the chosen destination to make an informed decision about retiring abroad.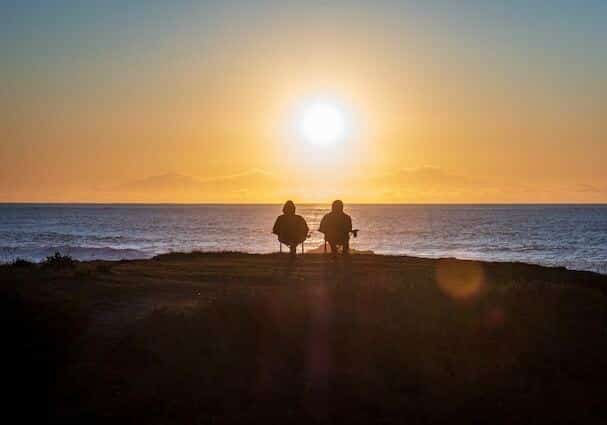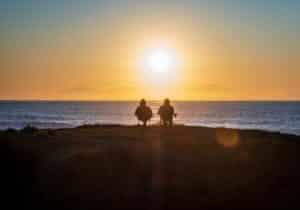 Climate: We all love a warm climate, and for many UK retirees who have spent their lives in the rainy UK weather, the best country to retire in may hinge on its weather. A favorable climate with year-round sunny weather can significantly enhance the retirement experience, allowing for outdoor activities, exploration, and a generally more active lifestyle.
As many Brits know, it also affects health and well-being, as certain climates may be more suitable for individuals with specific health concerns. Moreover, a pleasant climate can contribute to a positive mental outlook and an improved quality of life.
Conversely, while most Brits are used to adverse and unpleasant weather, harsh or extreme weather conditions can pose challenges and discomforts, potentially limiting the range of activities and experiences available. Considering personal preferences regarding climate, such as a preference for warmer or cooler temperatures, will contribute toward a happy life in your golden years.
Language and culture: Relationships and how we communicate are pivotal lifestyle factors contributing to a fulfilling human experience. We're social beings, and one's ability to integrate and feel comfortable in a new environment will determine the quality of a new life.
Cultural differences and language barriers can hamper integration into a new culture. Regardless of whether a country is a popular destination with beautiful beaches, excellent healthcare, and vibrant culture, language proficiency is crucial for effective communication, accessing services, and forming meaningful connections with locals.
A shared language can facilitate social interactions, making building friendships and participating in community activities easier. Understanding and appreciating the local culture is equally vital, as it shapes daily life, customs, and traditions.
Healthcare: As you enter your golden years, you may find that health concerns become more prominent as the pace of life slows down. While healthcare is crucial for people of all ages, it takes on even greater importance once you enter retirement. A good healthcare system comprises three key components:
High-quality healthcare
Easy access to health services
Free public healthcare or low healthcare costs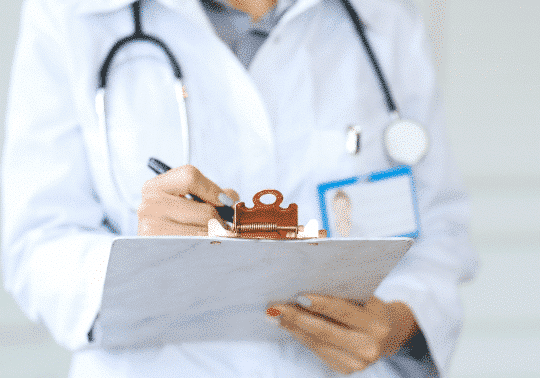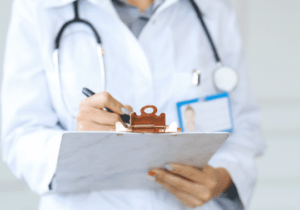 Access to quality healthcare ensures that retirees receive necessary medical attention, preventive care, and ongoing treatments or medications. A reliable healthcare system also provides peace of mind, knowing that there is a system in place to provide prompt and effective care in emergency situations.
Additionally, understanding the healthcare infrastructure of a potential retirement destination is crucial for financial planning. Different countries have varying healthcare costs, insurance requirements, and policies for expats, which can significantly affect your pension pot and financial security in retirement.
Safety and security: While finances and a relatively low cost of living significantly contribute to overall well-being and peace of mind, safety, and security are equally vital in ensuring a fulfilling retirement experience. Without a safe environment, constant worry and anxiety can overshadow even the most idyllic financial situation.
This can include personal safety, property security, and a stable social and political environment. Knowing one can live without constant fear of crime or instability allows for a more relaxed and enjoyable life.
Visa and residency requirements: First and foremost, moving abroad is only facilitated by the visa that permits it. If you plan to indefinitely retire abroad, you'll need a residency permit to live in the chosen destination permanently.
A visa dictates your legal status and ability to stay in a foreign country long-term. Understanding and meeting these requirements is essential to avoid legal complications and issues after establishing ties to your new country. Failing to comply with visa and residency regulations can result in fines, deportation, or even a ban from re-entering the country.
Additionally, visa and residency status often govern access to vital services such as healthcare, banking, and legal rights. Moreover, some countries offer specific retirement visas or residency programs designed to cater to the needs of retirees, offering benefits like tax incentives and healthcare coverage.
At Global Citizen Solutions, we've assisted numerous expats in realizing their retirement dreams abroad through investment visas. Our dedicated team of migration specialists is available to guide you through the residency or citizenship application process, ensuring your transition to life abroad is seamless and hassle-free.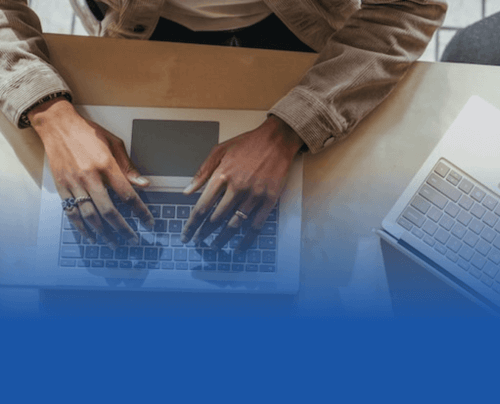 The Eight Best Countries for UK Citizens to Retire to
1. Portugal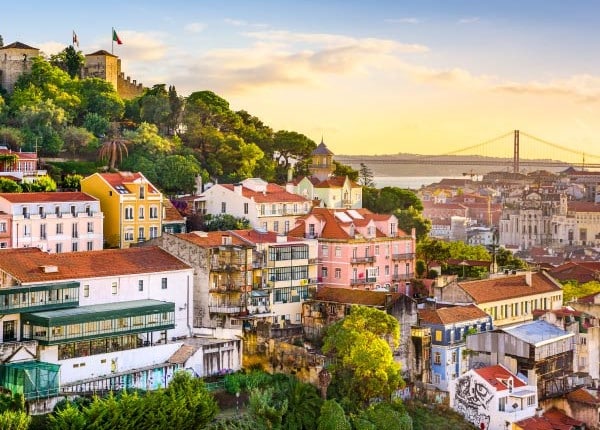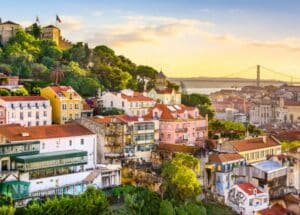 Portugal is a country that covers all the bases for the best European country to retire to from the UK. It has warm weather, a cheaper cost of living than the UK, a vibrant culture, and is close to home.
For these reasons, Portugal has become the most popular retirement destination for British nationals who retire abroad, ranking as the overall number one and two countries to retire in several online publications, including US News and International Living.
With favorable taxes for retirees, British pensioners can enjoy the country's beautiful landscapes, coastline, and delicious cuisine for an extremely low cost compared to neighboring countries in Europe – a compelling factor for British citizens looking to budget their state pension.
The Portugal Golden Visa program allows British citizens to make a qualifying investment starting from €250,000 in the economy in exchange for a renewable residence permit. A range of lucrative investment options are available to qualify for the program.
Another reason Portugal is one of the most desirable countries for pensioners is the variety of visa options suitable for retirees. In addition to the Portugal Golden Visa, many senior Brits contemplating retirement in Portugal will find that they qualify for the country's D7 Visa (also referred to as a retirement visa), whose eligibility criteria necessitate a foreign-earned income.
2. Spain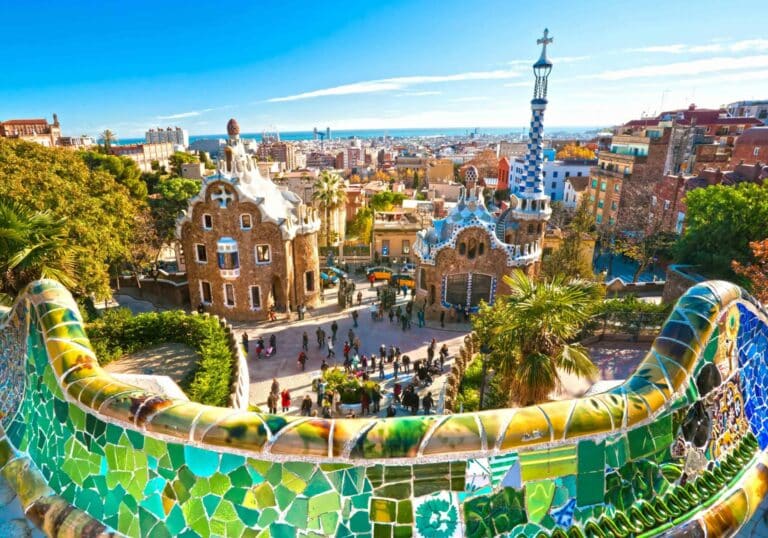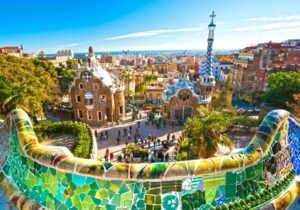 Arguably the most iconic choice for Brits relocating overseas upon reaching retirement age, Spain's Costa del Sol, Marbella, and the Canary Islands have been famously beloved destinations for British pensioners seeking retirement in the sun.
It's no wonder that Spain has been a popular retirement destination for decades; UK citizens currently living in Spain praise the country's friendly locals, lower cost of living, rich culture, and relaxed lifestyle. Not to mention, it's easy to find cheap flights to and from the UK.
While English isn't widely spoken throughout the country, many of the top destinations retirees choose to live in offer English-speaking communities and services, making it easier for newcomers to integrate and communicate effectively.
Like Portugal, Spain has its own Golden Visa program, and the bar for entry is relatively high at a minimum investment of €500,000. Nevertheless, the program permits the purchase of real estate as a qualifying investment, so if you plan to sell your home and liquidate your assets in the UK, it's the ideal country to consider.
Apart from the Spain Golden Visa, retirees can also apply for the Spain Non-lucrative Visa to obtain legal residency. This visa requires a monthly income of €2,400 or an annual income of €28,800 to qualify.
3. Australia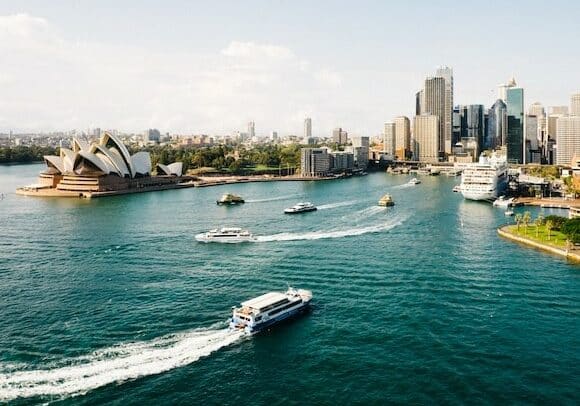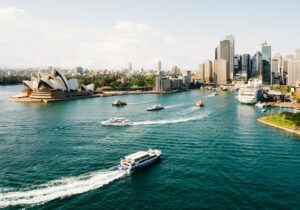 Australia is not just a popular retirement destination for UK expats, but it's also common for many to have relatives already residing there. While it's located on the other side of the world, it is an English-speaking country and shares cultural similarities with the UK, which eases the adjustment for UK pensioners and creates a sense of familiarity in their new surroundings.
Australia's third-place ranking in US News' list of best expat retirement countries and fifth position in the Global Retirement Index comes as no shock; the country has an affirmed reputation for providing a high standard of living, a modern healthcare system, and beautiful scenery. Benefits include a well-developed infrastructure, plenty of recreational activities and green spaces, and various urban areas, beach towns, and remote hideouts.
While Australia ranks as one of the happiest and safest countries in the world, it also ranks among the most expensive countries to live in — a consideration that might not align with the budgetary needs of UK citizens seeking an affordable cost of living.
Although Australia remains an attractive destination for retirees worldwide, it should be noted that the Australian government decided to close its retirement visa program in 2023.
4. Canada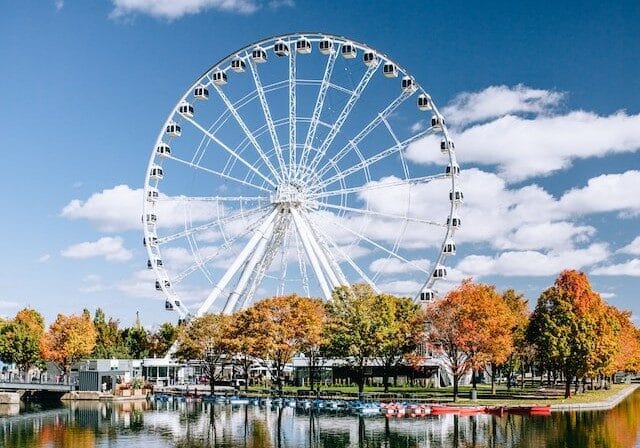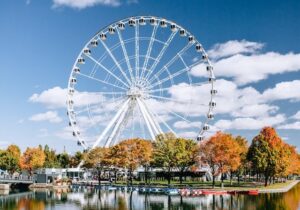 Similar to Australia, Canada is a well-developed English-speaking country with one of the best standards of living in the world. It's one of the world's top countries foreigners choose to migrate to, as unlike Australia, Canada's immigration policy is significantly more lenient, with a variety of options to gain residency.
However, along the same lines as Australia, Canada lacks a retirement or income visa. As a result, retirees contemplating moving abroad to Canada may face difficulties if they don't have a family member currently living there or other ties to the country.
That said, if you're interested in pre-retirement planning and still have some working years left in you, the Canada Startup Visa and several Provincial Nominee Programs allow talented foreign nationals to create businesses in the country. Provided you and your business idea meet specific eligibility criteria, you can gain a permanent visa to retire in Canada.
5. Greece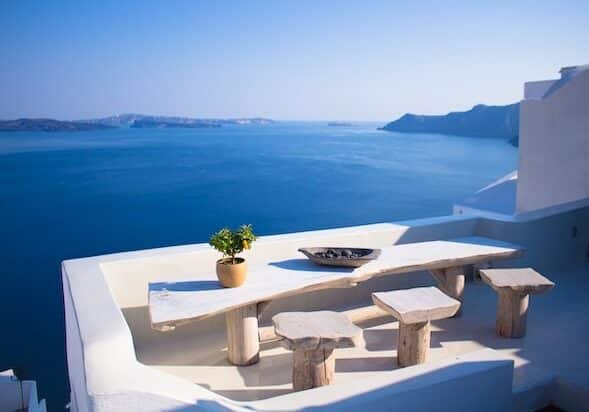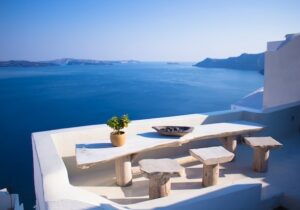 Greece is another of Europe's gems and among the most popular countries to retire abroad. Year-round sun and a healthy Mediterranean diet are key factors in the country's high life expectancy. An abundance of sea view properties and a large expat community contribute to its retirement appeal. As the birthplace of democracy, with significant contributions to Western philosophy, Greece holds a unique place in history and culture.
Its ancient ruins and archaeological sites offer a rich blend of experiences for retirees interested in history. Additionally, the Greek islands provide a diverse range of landscapes, from serene beaches to picturesque villages, offering a variety of lifestyles to suit different preferences.
The warm hospitality of the Greek people further enhances the retirement experience. While there can be a language barrier, Greeks create a welcoming and inclusive atmosphere for newcomers. The financial requirements to live in Greece are low compared to other European countries, and the nation offers a high quality of life without straining retirement budgets.
The Greece Golden Visa program is well-suited for British citizens seeking retirement in Greece. This investor visa offers a straightforward pathway to legal residency through real estate investment. By purchasing a Greek property for €250,000 or more, retiring Brits will gain a permanent residence permit, renewable every five years, providing they maintain their investment.
6. Thailand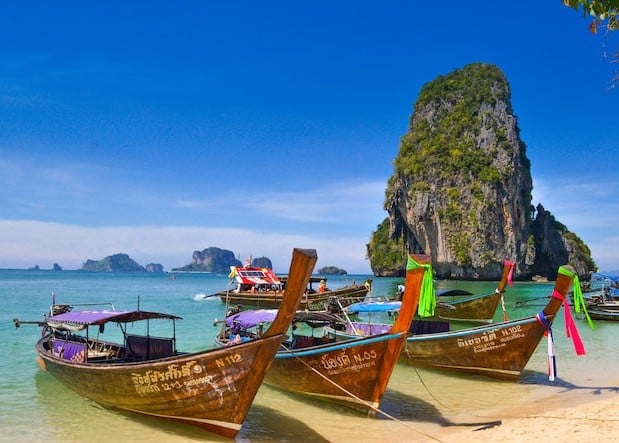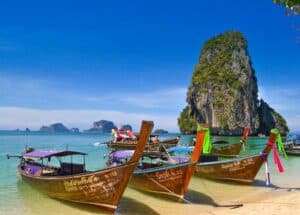 Given the present cost of living crisis, an increasing number of individuals are exploring alternative living arrangements, and Thailand is one of the best countries to retire on a budget. This well-known country in Southeast Asia boasts a tropical climate, stunning landscapes, and some of the best beaches worldwide.
The country provides a different perspective on retirement. It has one of the lowest living costs while maintaining world-class healthcare services and facilities, allowing retirees to stretch their funds and still enjoy a high quality of life.
Additionally, the Thai Elite Visa program offers a route to live in the country long-term, accompanied by a range of exclusive privileges and a dedicated support system to make the transition to a country with a relatively difficult language barrier seamless and stress-free.
For just THB 1 million (£22,400) for the Elite Superiority Extension membership, retirees gain a 20-year residence visa. Although a retirement visa is an option, it's valid for only one year and requires reporting to Thai immigration every 90 days. Therefore, the more favorable choice would be the Elite Visa.
7. Costa Rica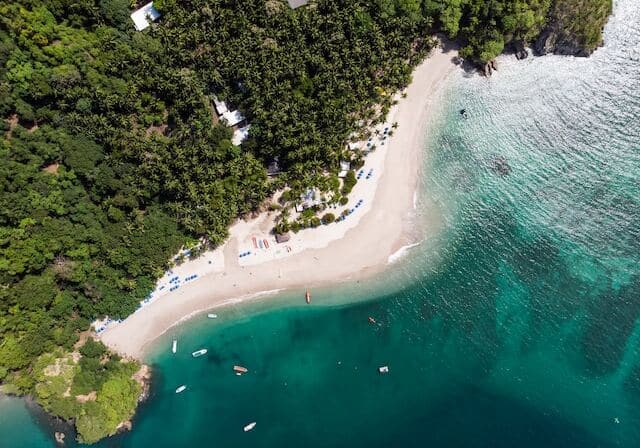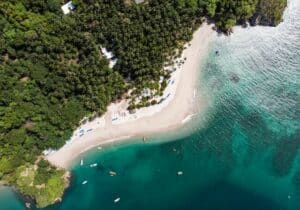 When conversations turn to dream retirement destinations, Costa Rica is often among the top countries to retire. With its location in the heart of Central America, the country's tropical climate, lush rainforests, biodiversity, and well-developed ecotourism allow for an adventurous life in retirement.
While numerous countries in Central and South America have grappled with political turmoil and unrest, Costa Rica has had a remarkable reputation for political and economic stability since its inception in the 19th century. This makes the country appealing to retirees seeking assurance and confidence in their decision to settle abroad.
To further add to its qualities, Costa Rica has an established retirement program providing perks and money-saving incentives to foreign retirees. The Costa Rica Pensionado Visa (Pension Visa) requires a pension income of just $1,000. It provides discounts of up to 50 percent on essential services and goods. Additionally, pension visa holders are exempt from paying tax on their overseas state pension.
8. St. Kitts and Nevis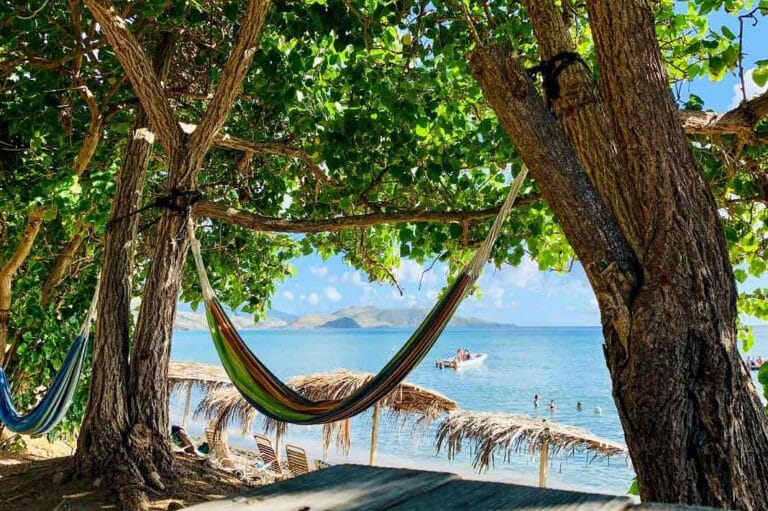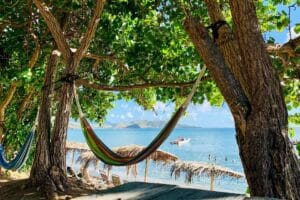 Although not commonly featured on lists of top retirement destinations, we believe St. Kitts and Nevis is a hidden gem that British expats retiring abroad will genuinely appreciate. A retirement in St. Kitts and Nevis offers plenty to UK expats who love exploring and admiring natural wonders.
Lush national parks, dense tropical forests, and pristine beaches overlooking crystal-clear waters are just steps away. Moreover, even though it's simple to adopt a peaceful and laid-back way of life in this small twin-island nation, it doesn't compromise on its amenities or the quality of its healthcare system.
A significant fact to note is that St. Kitts and Nevis led the way by being the first country to introduce a citizenship by investment program. St. Kitts and Nevis is the perfect country for a British retiree seeking more than just residency—where you can start a new chapter and become an integral part of the community.
British citizens can qualify for St. Kitts and Nevis citizenship by investment with a contribution of $250,000 to the country's Sustainable Island State Contribution (SISC). Investing in real estate to gain St. Kitts and Nevis citizenship and a second passport is also an option.
Conclusion
The decision to retire overseas is significant, and choosing the right destination is paramount. The eight countries outlined in this article offer diverse opportunities and experiences for British retirees seeking a fulfilling and enriching retirement.
Whether it's the warm beaches of Spain, the natural beauty of Thailand, or the cultural richness of Greece, each country on this list presents unique advantages. From healthcare accessibility to cost of living, from climate to cultural integration, these ideal destinations cater to a variety of preferences and priorities.
As leaders in global mobility, we have assisted countless British citizens in achieving their dream of living abroad through investment visas. A devoted team of migration experts is here to guide you every step of the way in your residency or citizenship application. Contact us today for a free consultation.
Frequently Asked Questions about the Best Retirement Countries for UK Citizens
Where is the easiest place to retire to from the UK?
Portugal is among the easiest places to retire from the UK due to its options to obtain residency. UK expats can invest at least €250,000 to qualify for the Portugal Golden Visa or produce a sufficient pension income to be eligible for the Portugal D7 Visa.
Furthermore, several regions in Portugal, such as the Algarve, have established communities of British expats, providing a solid support network and facilitating a smoother transition for new retirees from the UK.
Which countries offer favorable tax benefits for UK retirees?
Portugal and Greece are two countries that offer favorable tax benefits for UK retirees. The Portugal Non-habitual Tax regime (NHR) and the Greece Non-Dom Tax regime allow expats to optimize their taxes for several years.
The Portugal NHR Tax regime offers a specific range of tax advantages applicable for ten years, reducing tax liability for qualifying Portuguese residents. The Greece Non-Dom Tax regime allows Greece Golden Visa holders to replace income tax with an annual fee for 15 years.
Other countries, such as Costa Rica and St. Kitts and Nevis, impose territorial taxation systems that exempt foreign-earned income from taxation.
Can I bring my pets with me when I retire abroad from the UK?
You can typically bring your pets when you retire overseas from the UK. However, be aware of the specific requirements and regulations of the country you plan to move to. Measures such as microchipping, rabies vaccinations, pet passports, and quarantines may be required when traveling with a pet to a different country.
It's crucial to start the process well in advance of your planned move, as some requirements may take time to complete. Additionally, consult with a veterinarian and check the specific regulations of your destination country.
How can I stay connected with family and friends back in the UK while living abroad as a retiree?
Thanks to modern technology, maintaining these relationships has never been easier. Regular video calls via Zoom or Google Meets provide a face-to-face connection, making distance feel insignificant. Sharing updates through social media platforms or emails keeps everyone in the loop about your after moving abroad.
Furthermore, some of the best countries to retire to from the United Kingdom offer expats the opportunity to strengthen family connections through citizenship by descent. Portugal's nationality law allows residents to qualify for Portuguese citizenship after five years of residency. Upon acquiring Portuguese citizenship, you can pass down Portuguese citizenship to your children through citizenship by descent.
More about the Best Retirement Countries