The prospect of moving to a new country can be both exciting and intimidating. Whether you're moving for a new job or have developed the desire to experience a different pace of life and local culture, knowing which countries offer the best conditions for expats is essential.
Europe is a dream destination for expats, skilled workers, especially the younger generations, and retirees due to its diverse cultures, rich history, high quality of life, and work opportunities. But with so many countries within its borders, how do you narrow down the best countries in Europe to live in for you?
This article will look at Europe's top-rated countries to live in for expats, based on factors such as cost of living, quality of life, language barriers, and more. So, read on if you're looking for an ideal place to call home — or just curious about what Europe has to offer.
Germany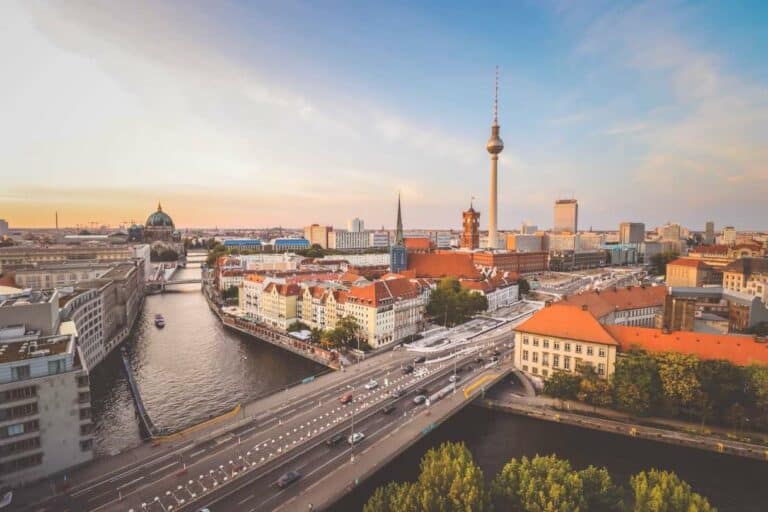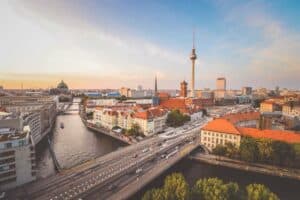 When considering the best country in Europe to live and work in, you need not look any further than Germany. This economic powerhouse has endowed its citizens with a high quality of life and economic stability nearly unmatched by any comparable economy worldwide.
It's no surprise that the highest concentration of expats in Europe resides in Germany. Along with its high standard of living, work opportunities are plentiful, especially for skilled workers. As a world leader in several industries – in particular, machine building, automotive, and electrical engineering – you'll not only find great opportunities for work but also learn from the best.
Many would describe Germans as direct, diligent, and even somewhat cold. This might come off as unwelcoming to some, but underneath the veil of practicality and stolidity emits an expressive, receptive, and artistic people, especially in world-famous European cities like Berlin.
Portugal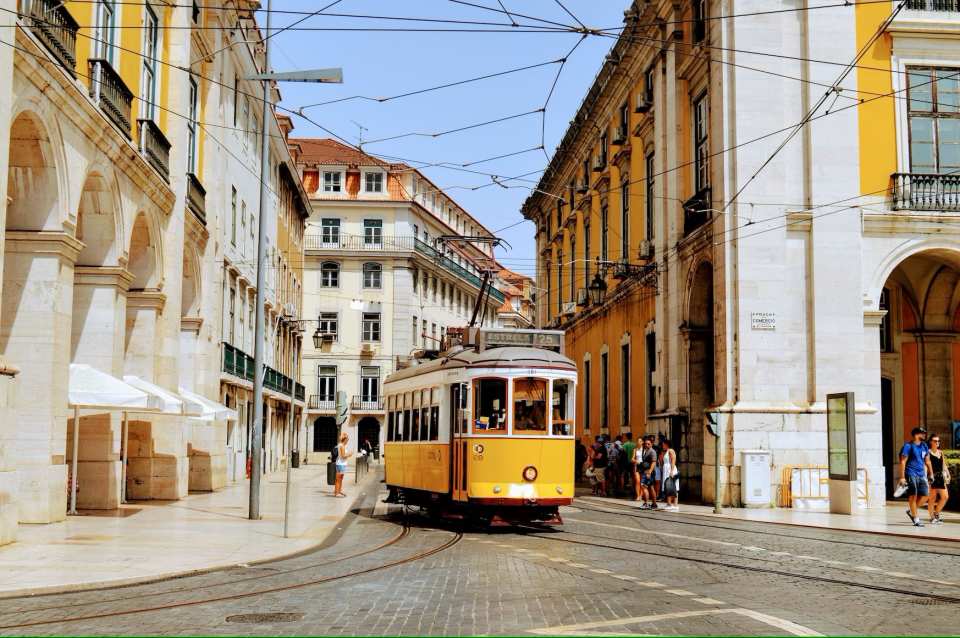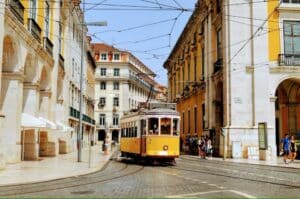 As we continue adjusting to rising inflation and living costs, the desire to find an escape grows ever stronger. This is one reason you won't see Portugal being knocked off any list of the best European destinations to live in any time soon. Despite rising costs across the board, Portugal has remained a stronghold in maintaining the perfect equilibrium between a high quality of life and cost of living.
Furthermore, Portugal is widely placed among the best countries for American retirees, with residency options like the Portugal D7 Visa, which provide retirees and those with passive incomes to live in Portugal, provided they can prove a monthly income of €760.
In addition to senior citizens, Portugal is considered one of the best places to live in Europe for young adults due to its Digital Nomad Visa, which provides remote working digital nomads with a simple path to EU residency.
Whether you're a senior citizen looking for a laid-back lifestyle in the Algarve or among the young digital nomads drawn to Lisbon's vibrance and enjoyable social life – also one of the cheapest European capital cities – you will find it in Portugal. So, its label as one of the best countries to live in the future is more than appropriate.
Spain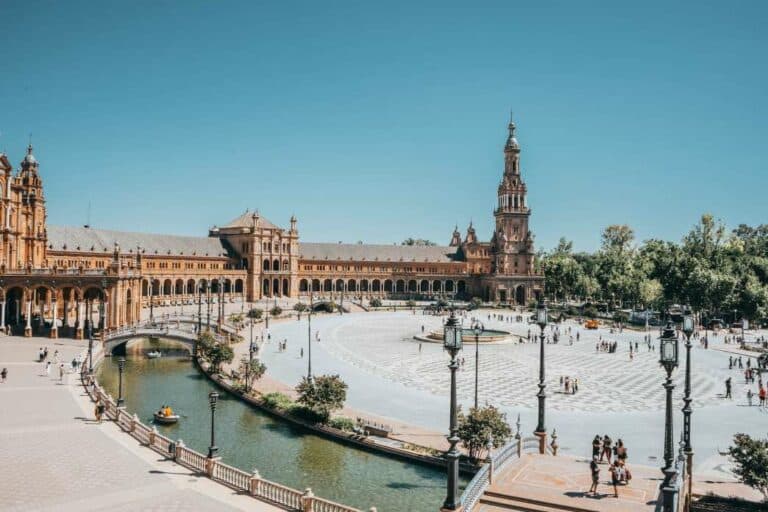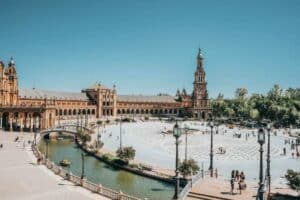 There are numerous reasons why, for many American expats, Spain tops the list of best countries in Europe to live in. For a start, the country boasts a diverse and rich culture and a high quality of life, with something to offer everyone. From the stunning architecture and world-renowned cultural events in the historic city center of Barcelona to the best quality food, wine, and many green spaces of the Rioja region, you will never be short of new things to explore in Spain.
On top of that, Spain is one of the ideal European locations as it has some of the best weather in Europe. It's a popular vacation destination with long sunny days and mild winters. Not only is the weather great, but there's also a wide variation in climate.
The north coast experiences a yearly average temperature of 14 degrees C (57 degrees F), appealing to those who prefer cold weather. In comparison, an average temperature of 24 degrees C (75 degrees F) on the south coast will draw those seeking warmth and sun next to beautiful beaches.
Spanish people are also known for being warm and endearing. It's no surprise this country is seen as one of the best places to live in Europe for families and young professionals, as Spanish people are always ready to help or invite you to have a good time.
Luxembourg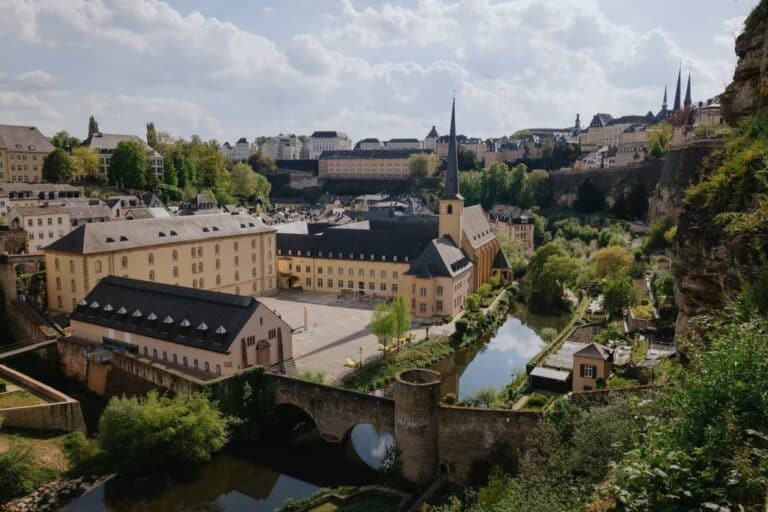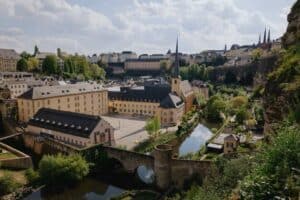 At one-fifth of the size of Los Angeles County, Luxembourg is one of the smallest countries in Europe, but what it lacks in size, it makes up for by providing an excellent quality of life. The country comprises a beautiful and vibrant capital of the same name, surrounded by stunning and mountainous countryside. Although it's one of the world's most expensive countries worldwide, Luxembourg has a lot to offer expats in terms of job opportunities, accessible leisure activities, and lifestyle amenities.
A key reason Luxembourg has a large and active expat community compared to most other countries is the excellent job prospects.
Despite its size, the country has a profound influence on a global scale, being home to many large international companies and organizations, as well as a thriving financial sector. Its leading industries establish it as what many would consider the best country in Europe to live and work for expats with skills in these areas.
For young entrepreneurs and great business leaders, you can position it with the best countries to live in the future. The nation consistently ranks amongst the lowest on corruption perception indexes, with minimal local bureaucracy to establish new enterprises and low tax rates, allowing businesses to thrive.
United Kingdom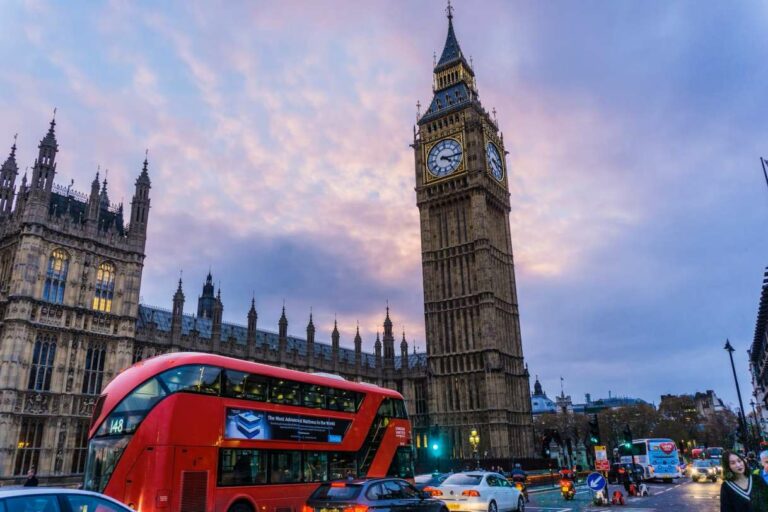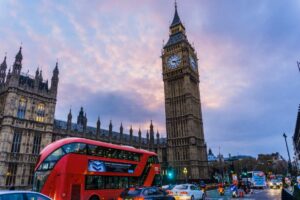 The UK is the ideal country for American expats to move to, and it's hardly surprising, as it's easily placed amongst the best European countries to live in for English speakers who want to avoid a language barrier. Besides adjusting to some local dialects and expressions, it's the closest place to a home away from home for North Americans.
Whether you're looking for a new life in a lively cosmopolitan city like London or a more relaxed lifestyle in the countryside, you'll find it in the UK. Diverse house styles are also available, from Victorian townhouses and modern apartments to Tudor cottages and converted industrial mills.
Although statistics would prove that Brexit, by and large, harmed the British economy, as a nation that has historically relied on contributions from foreign workers, this created a significant labor shortage. Subsequently, unemployment levels have circled around their lowest in 50 years. In other words, expats have never had a better time to seek a long-term work visa such as the Skilled Worker Visa.
The UK is also home to two of the top universities in the world, the University of Cambridge and the University of Oxford, as well as numerous other universities that specialize in different fields and industries, making it one of the best places to live in Europe for young adults who want to study.
Finland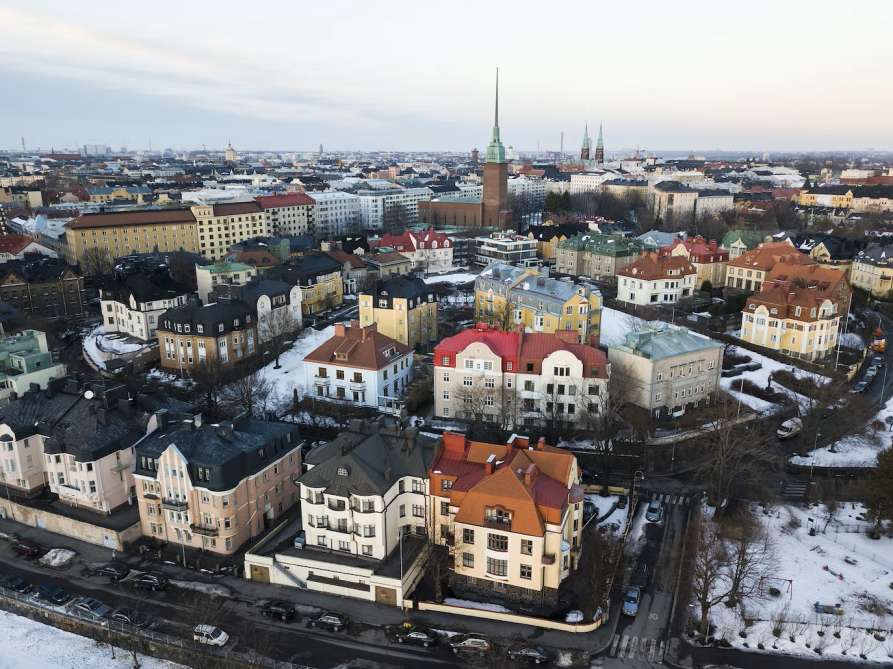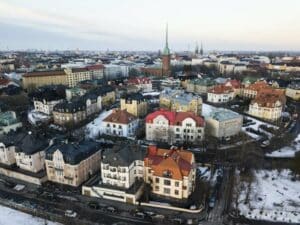 What makes this peaceful country one of the best Northern European countries to live in for expats? To begin with, this Nordic country has ranked as the happiest country in the world for five years in a row. This may lend to the fact that Finnish residents benefit from an excellent free public health care system and a free education system at all levels. Not to mention, it's the perfect destination for young parents due to its very low crime rate and abundance of outdoor sports.
The benefits don't stop at free health care and education either. Finland boasts world-renowned education quality, bolstered by its teachers consistently ranked among the best globally, thanks to stringent teacher qualification standards, solidifying it among the best places to live in Europe for families.
According to a world report, Finnish citizens also benefit from being in the top ten countries for LGBTQ-friendliness. It attracts gay expats worldwide in addition to being among the top-ranked nations for salaries, safety, and security, right down to the purity and cleanliness of its water.
Iceland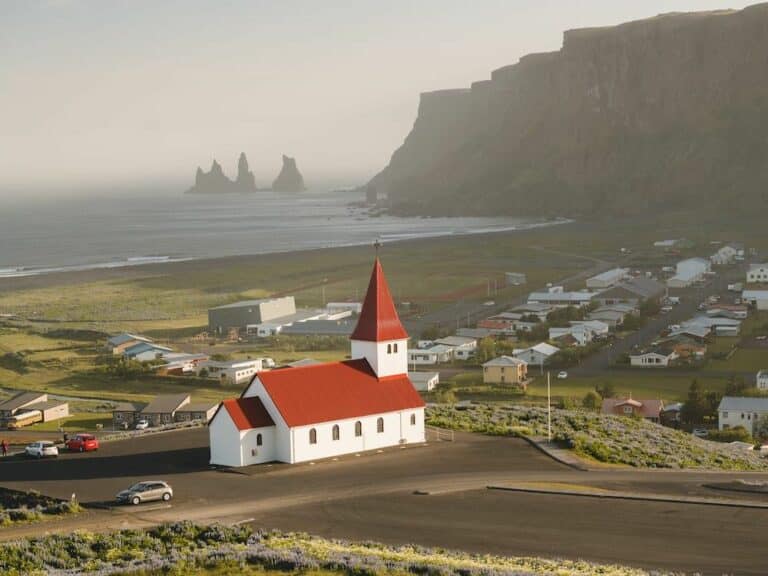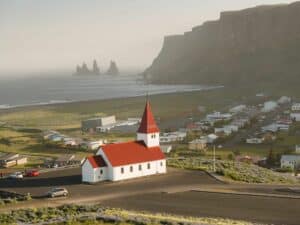 A member of the five Nordic countries, the small island nation of Iceland has a lot to offer expats. Its stunning natural scenery, minimal bureaucracy, and high quality of life index ranking make it the perfect European country for American expats.
If you're an expat drawn to adventure, Iceland is unbeatable for outdoor activities, which could make it the best country to live in after COVID-19. It's home to some of the most dramatic natural landscapes and unspoiled features in the world that don't exist anywhere else on Earth. This includes glaciers, waterfalls, geysers, and hot springs.
The economy is another reason why Iceland is an excellent choice for expats. This welcoming country has a strong currency and a low unemployment rate. It has also gone almost completely unscathed in the current energy crisis many countries face, being amongst the few nations that depend entirely on renewable energy. Besides renewable energy, it's one of the leading countries for sustainable tourism.
Geographic location is also a major factor, particularly for American expats. A more central location in the middle of the Atlantic Ocean shaves two hours of flight time to major American cities on the US eastern border compared to the time it takes to fly from large cities like Dublin, London, or Madrid, as well as other Nordic countries.
Ireland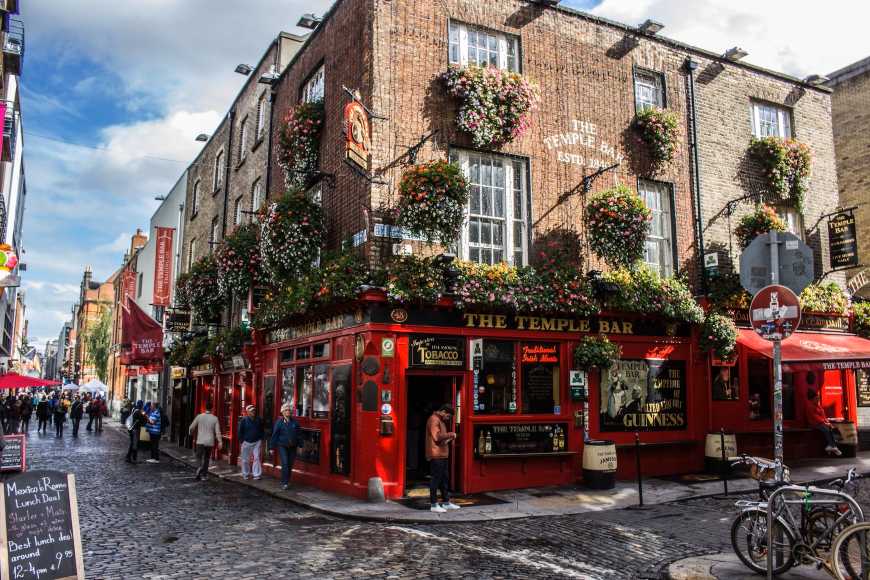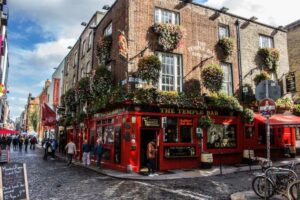 For American expats seeking the best countries in Europe to live in as an American, Ireland tops the list. It offers the best of both worlds as the only native English-speaking country that is a member of the European Union. This means you have a nation that American expats tend to find easier to assimilate into, as well as the option of living in other countries in the EU after reaching citizenship status.
The Emerald Isle takes a piece of what many of the other European nations on this list have to offer, like its good economic health, amazing free public health system, low crime rate, and free education. It provides the perfect balance for a great quality of life.
Placed above many other European capitals for its green spaces and extraordinary and historical setting, Dublin has experienced constant tourist growth. It's one of the top European destinations for cultural events, drawing many expats and visitors from the continent and worldwide.
Switzerland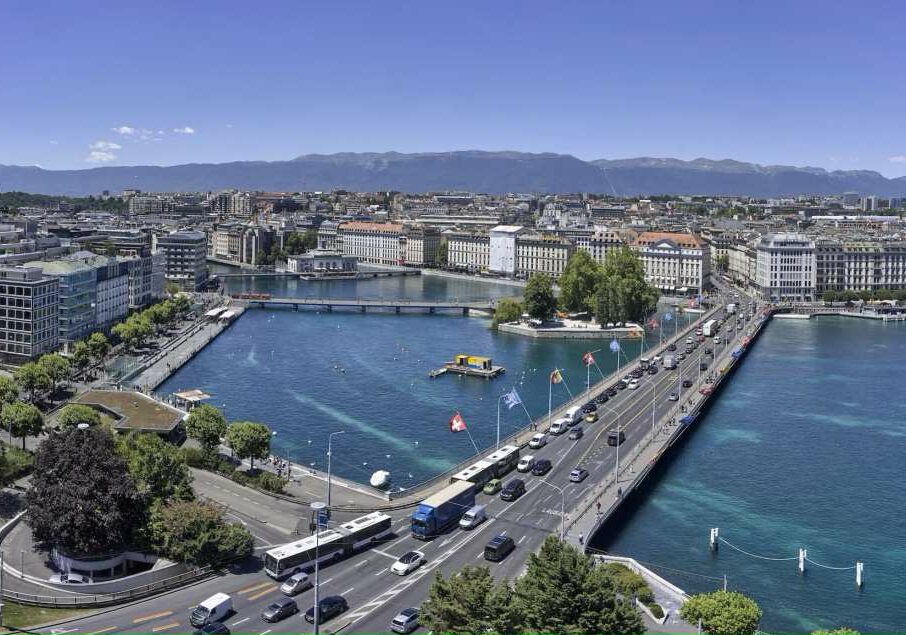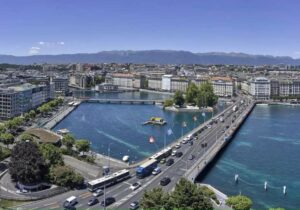 It's impossible to have a list of the best countries in Europe to live in without Switzerland being on it. It may not be as accessible as the United Kingdom or have a low cost of living like Portugal. But where it lacks, it makes up for in other ways, especially for wealthier expats.
If we assess the best country to live in after COVID-19, it's hard to overlook Switzerland. We're all witness to the strain that COVID-19 put on the economies of many countries, but Switzerland has weathered the storm and maintained political and economic stability with relative ease.
This can be attributed to several factors. For one, Switzerland is one of the top European countries for banking, with a banking system that is second to none, placing it at the top of the list of the safest countries to protect your wealth for many years.
Another key factor to its long-term success is political stability, neutrality, and forward-thinking policies like being one of the most crypto-friendly countries. It's no surprise that Switzerland experienced the lowest inflation rates of any country in the EU, according to Eurostat, and attracts the business of many international institutions.
Moreover, not only entrepreneurs and high-net-worth individuals benefit from Swiss economics; the country is ideal for high-earning expats. The cost of living may be high, but this is offset by high average salaries and low-income tax for high earners.
Benefits of Moving to Europe
Here are just a few of the benefits of relocating to Europe:
You'll enjoy a high standard of living
Although expats find living in some European nations can come with higher taxes than they may be used to, public funds are put to good use, providing outstanding public services. Some advantages include free, high-quality health care, education, public transport, and infrastructure.
Workers also receive great employee benefits, from adequate maternity and paternity leave to excellent pensions, with EU countries making up five of the top ten pension systems in the world.
You can experience new cultures
A big reason why Western Europe is one of the best places for expats to live in is that you'll live a rich cultural life, immersing yourself in new cultures or visiting different European capitals with minimal effort due to its borderless travel policies.
You can take one-hour international flights in one direction to experience both a historic city and intense cultural life, or one hour in the other direction and encounter new cultural and gastronomic discoveries in a charming city.
You'll have greater career opportunities
Europe is home to the largest trading bloc in the world; as a result, many of the world's top international companies and organizations are headquartered there. Relocating to Europe can open up many opportunities for work as well as business opportunities for young workers and entrepreneurs. And several countries could claim to be the best European country to live in for work.
Whether you're one of the many expats who want to start their own business or you're looking for well-paid jobs in finance, technology, or another sector, you're sure to find something in this widescale job market that suits your skills and interests.
You also have the option to apply for many types of residency visas, such as Golden Visas through investment, freelance visas for creative people, or Digital Nomad Visas for those who work remotely.
Tips Before Moving to Europe
Do your research
Europe is a large and diverse continent, and no EU country is the same. Whether you're looking to stay for a few months or a few years, it's important to do your research and identify the countries that offer the best value and are the best fit for the lifestyle you want to live.
When deciding, consider factors like cost of living, housing prices, climate, language, cheap health insurance, and safety.
Get your finances in order
Making sure that you have enough money saved up to cover your moving expenses and initial living costs in a new country cannot be understated. Thoroughly research the local cost of living and budget accordingly.
Learn the local language
Even though English proficiency is high amongst citizens of many non-English speaking European countries, learning some basics of the local language will make the transition to your new life much smoother. It will also help you make local friends and connections more easily, as many locals appreciate foreigners who take the time to learn their language.
Research your home
Whether you're looking to rent or invest in a new property when moving to Europe, you have to keep in mind that space is often limited in family homes in European countries. Consider the things that you'd like to bring and how you can make the best use of your space.
Know your visa requirements
The number one requirement for young expats moving abroad. There is no permanent move to an of Europe's countries without first securing a resident visa. Ensure you are familiar with the visa requirements and processes well in advance, as most countries will require you to complete specific procedures in your home country.
How We Can Help
Global Citizen Solutions can make a significant difference in your desire to live in the most attractive destinations in Europe. Our expert team specializes in navigating the complexities of residency by investment and European Golden Visas programs across various European nations like Portugal, Malta, and Spain.
We understand that each nation has unique requirements and procedures, and we'll guide you through the process. From helping you choose the right investment option to assisting with the documentation and application process, we ensure you are well-prepared and informed well in advance.
With our support, you can streamline the visa application process and increase your chances of securing residency in your desired European country smoothly and efficiently. Contact us today for a free consultation.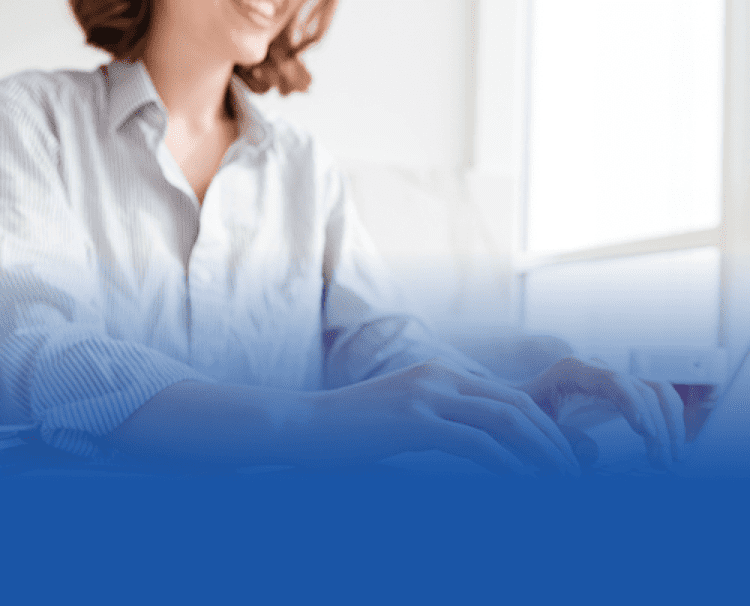 Frequently Asked Questions about the Best Countries to Live in Europe
Which is the best country to move to in Europe in 2023?
According to InterNations, Spain was ranked as the best country in Europe in 2023 and second in the world for expats. A high quality of life index score, ample job opportunities, and a friendly local population attract many expats to the country.
Most of the respondents to the survey noted that the nation maintains an ideal work-life balance, in addition to a reasonable cost of living.
Which European country is growing the fastest?
Regarding the best Eastern European countries to live in, Estonia is the ideal candidate with a remarkable five percent GBP growth rate. Additionally, the country excels in quality of life factors, such as affordable rents compared to countries in Western Europe, and one of the cleanest air qualities in the world, with over 50 percent of the country comprised of vibrant green vegetation.
There are many international schools with English curricula in Estonia, and the country provides one of the easiest residence options for digital nomads and remote workers through its digital nomad visa.
What city in Europe has the highest quality of life?
According to the 2023 Monocle Quality of Life Survey, Vienna ranked as the most liveable city in Europe due to its healthcare system, vibrant artistic heard, young, active population, and quality events.
Most of Vienna's population speaks English, and for university students and young companies, the country offers co-working spaces, many international schools, and quality universities. Vienna was followed by other EU capital cities of Copenhagen, Munich, and Zürich in the survey.
What is the easiest country to live in Europe?
American expats describe Malta as the easiest country to live in Europe for several reasons. The country provides several options to obtain permanent residency through its investor visa program. The Malta Permanent Residence Program allows foreign nationals to gain EU residency through purchasing or leasing a property.
The country has a low crime rate, the best quality weather of destinations in Europe, and is the most LGBTQ friendly country in the world. Additionally, one of the country's official languages is English, with almost 90 percent of the population speaking fluent English. There are several international schools with English curricula.
Which European country is the friendliest to foreigners?
According to Condé Nast Traveller's 2022 Choice Awards, Ireland was voted as being the friendliest European nation toward foreigners.
More about the Best Countries to Live in Europe