Germany offers limitless freedoms for foreign investors, and business investors from all across the world. Qualifying individuals who seek to start a German business venture, or place an investment in the nation's economy, can become eligible for the Investor Visa Germany scheme — otherwise known as the German Investment Visa. This, in turn, grants them and their immediate family members temporary residency in Germany, unlocking visa-free access across Europe and the world.
What is the German Residency by Investment Scheme?
Germany's investor visa scheme — commonly referred to as Germany's Entrepreneurial Visa — welcomes entrepreneurs, foreign investors, and their family members to live, work or run businesses in the nation, provided they make a qualifying investment that instigates a positive impact on the German economy.
The principal investor/entrepreneur must contribute financially to a German investment project or German company, or start their own business there to qualify for German residency — which could later lead them to obtain German citizenship.
While there are many Golden Visas provided by other countries across Europe and the world, acquiring the investor visa in Germany is truly advantageous considering the country's wealthy status and regional influence in the European Union.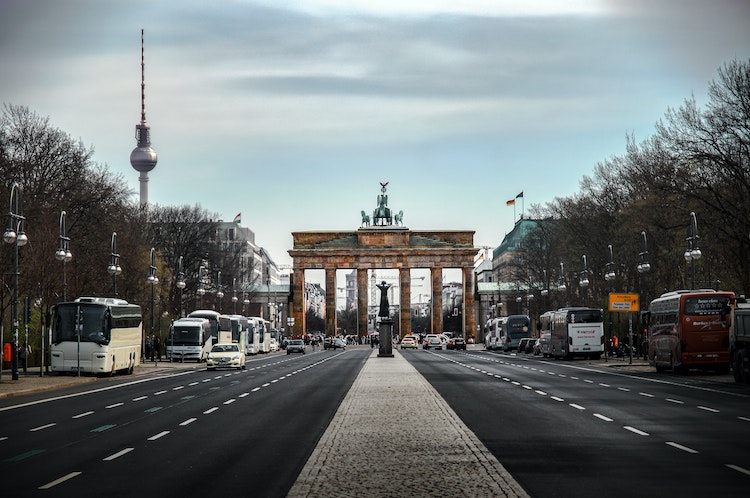 Why Germany?
Germany is one of the key European countries that boasts a thriving economy, stable political situation, and ample work and study opportunities. It has some of the best-ranking universities in the world, excellent healthcare, and unparalleled travel infrastructure, making permanent residency in Germany a goldmine for anyone.
With a strong industry in manufacturing and engineering, Germany is considered a key economic powerhouse with bustling economic activity. Any opportunity to invest in the German economy is ripe with rewards for interested foreign investors.
Financial Requirements for Germany's Investor Visa
The Golden Visa Program in Germany is unlike other Golden Visas provided around the world. In that, there's no conventional pathway to residency. The German government has relatively lax requirements for qualifying investments, and while there is no required minimum investment sum, according to SchengenVisaInfo, the unofficially recommended minimum threshold is €360,000.
Make a Business Investment
To obtain residency in Germany, you must follow the immigration laws set forth by the German authorities. Section 21 of the German Residence Act enables foreign entrepreneurs in the self-employment category to start a business or a company in Germany and acquire a residence permit through the self-employment visa. As the investor, you must show you have the professional background and management experience to qualify for this investment scheme.
To increase the chances of their application getting approved, investors must present a comprehensive business plan for their company, demonstrating how it will support the economic interest of the country. The self-employed person will also need to show that they have adequate financing to set up a business in Germany, and that they're going to be permanently present there for their business ideas to flourish.
As such, to have your business investment qualify you for the German entrepreneurial visa, your business idea must be submitted to the local authorities in Germany, since the investment program requires that you have your business plan approved prior to your application.
Passive Investment Route
If you don't want to spend much time in Germany but are still keen on having an international investment, you might want to consider investing in an ongoing regional development project. The core component of such projects is to build up commercial and residential properties in select regions.
To qualify for this investment route, the investor must make an investment worth at least €360,000 and maintain it for a period of five years, or three years — depending on whether or not the applicant has immediate family members included in their application.
Of that minimum investment sum, €250,000 is invested in off-plan commercial real estate assets, and the remaining €100,000 is distributed to a development project fund, covering the application and service fees.
Investors can expect to receive solid returns on their investment, and may have the right to live in the property they've helped build for the remaining period of their temporary residence. Contrary to popular belief, an investor can't just buy real estate anywhere in Germany to qualify for the scheme, as eligible investments are only placed in Regional Development Projects.
IMPORTANT NOTICE: The viability of a passive investment in real estate depends on the regional need of each county.
Eligibility
To become eligible for the German Investor Visa, and thereby qualify for a German residence permit, you must:
Be non-EU citizen
Be over 18 years of age
Have adequate health insurance
Speak the German language proficiently, or at an intermediate level
Have no criminal record
Visit Germany at least once every six months to maintain the three-year national permit
Should you be successful in your application and investment, you become eligible for German citizenship, provided you reside in Germany for six to eight years.
Benefits of German Citizenship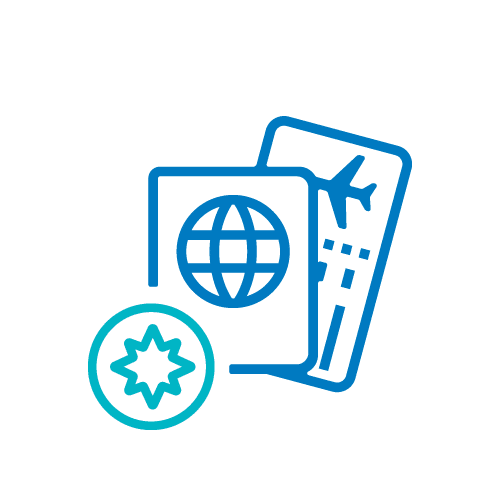 Live and work in Germany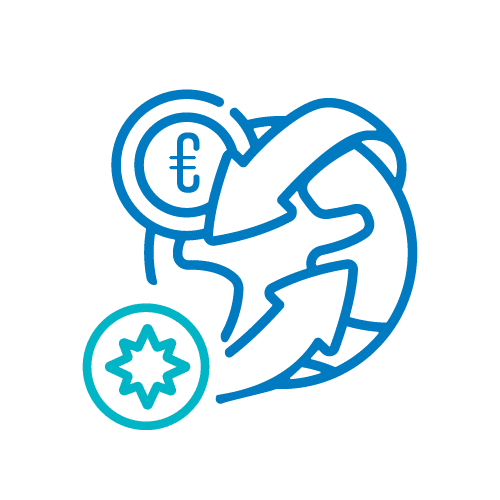 Visa free travel across Europe's Schengen area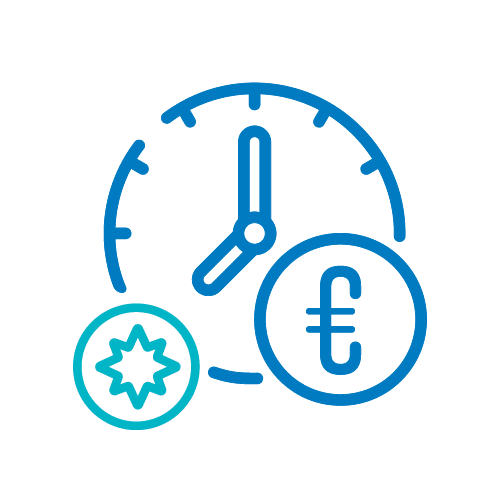 No continuous residency requirement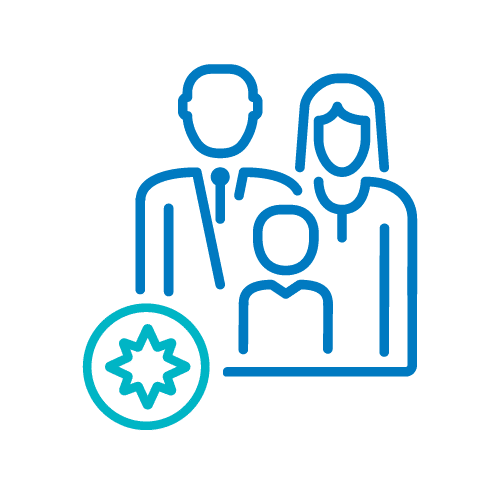 Excellent education and healthcare systems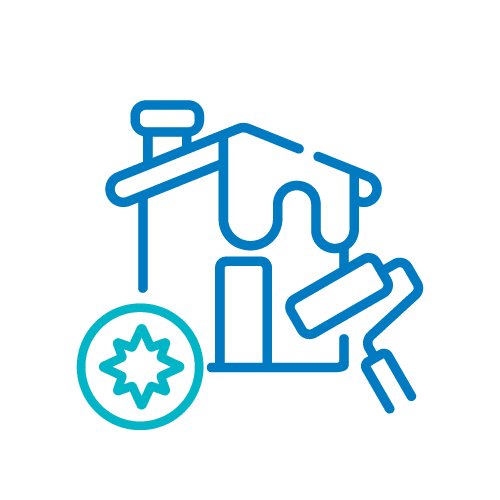 Thriving business environment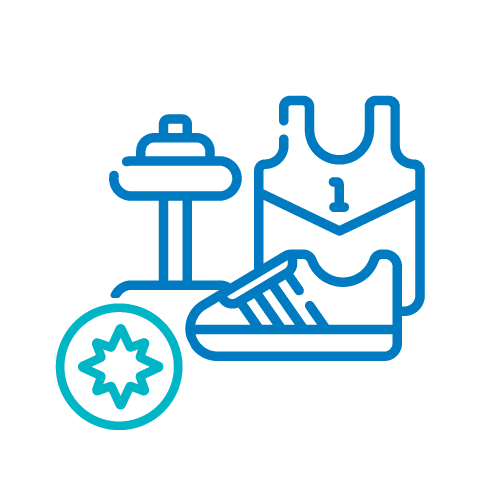 High quality living standards
Visa-Free Travel with German Passport
Travel visa-free to over 170 destinations with one of the world's top-ranking passports, as seen in Global Citizen Solution's Passport Index. With a German passport, you get to live, work or study anywhere in the Schengen countries.
Eventual German Citizenship
Obtain citizenship and an EU passport after eight years of residing in Germany, or fast-track the process and receive German citizenship in six years with special integration services.
Whole Family is Eligible
You can include your spouse and dependent children under 18 in your application, and they'll also receive temporary residence permits.
Strong Performing Economy
Germany is strategically located in the center of Europe and is the economic powerhouse of the continent. Germany also has a strong and stable economic infrastructure, with the fourth-largest economy worldwide.
Quickly Acquire the German Residence Permit 
Acquire the German residence permit in as little as six months, and achieve permanent resident status after three years of living in Germany.
Step-by-Step Guide to the German Golden Visa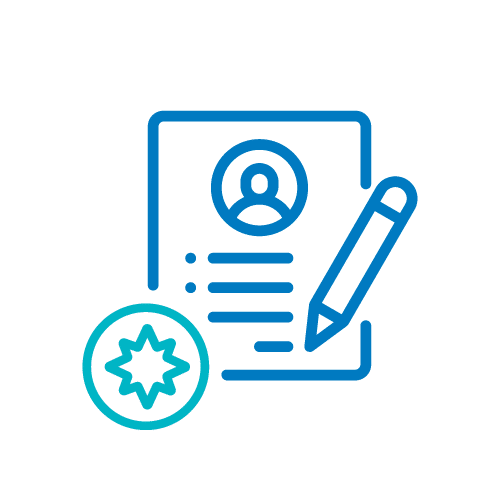 1. Submit application for pre-approval at the local Immigration Office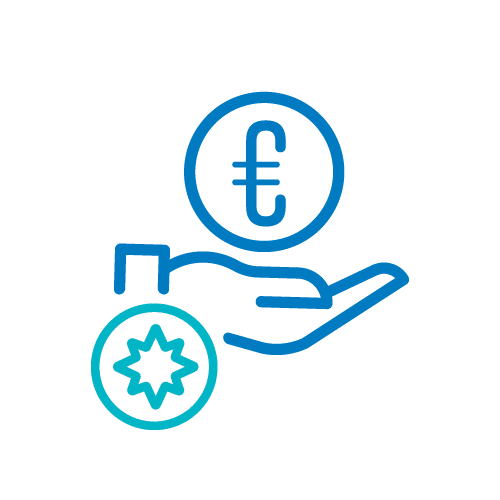 2. Notary appointment and payment of the purchase price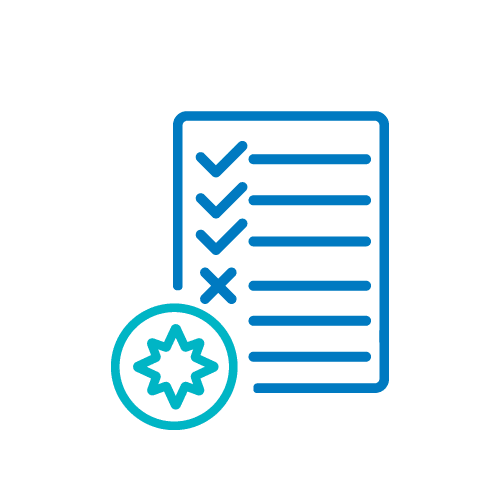 3. Visa application at the German Embassy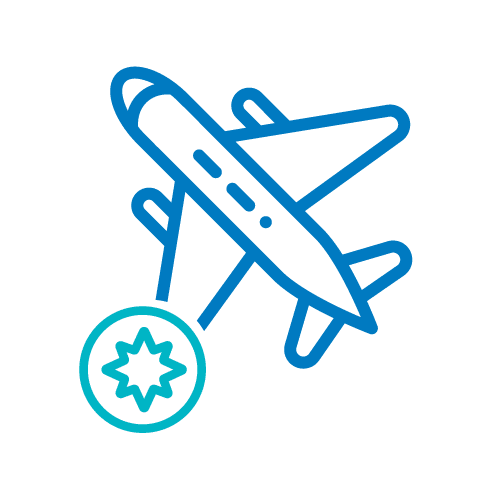 4. Entry to Germany with a D-Visa and registration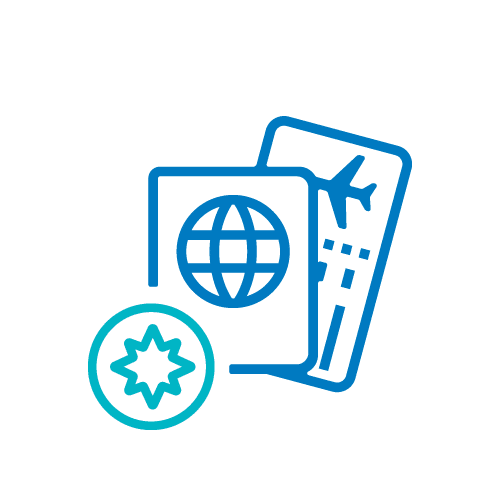 5. Apply for a residence permit
Application Processing Timeline
Month 1

Collect paperwork and decide on your investment route
Month 2

Submit the application for pre-approval
Month 3

Month 4

Visa application processing
Month 5

Enter Germany and register for residence permit
Month 6-7

Receive your residence permit
Year 3

Convert your temporary residence permit into a permanent residence card
Year 8

Apply for citizenship by naturalization
Required Documents for the Investor Program in Germany
The investor visa application process is relatively straightforward, however, the list of documents needed to succeed is extensive.
The following documents are needed to acquire the investor visa in Germany:
Valid passport
Proof of source of funds
Proof of employment
Proof of clean criminal record
Curriculum Vitae (CV) – professional career; qualification certificates; references
Proof of German health insurance
Proof of residence — your address registration form
Completed residence permit application form
Payment of application fee, depending on the complexity of your case
All relevant birth and marriage certificates pertaining to the applicant, their spouse and dependents
Business plan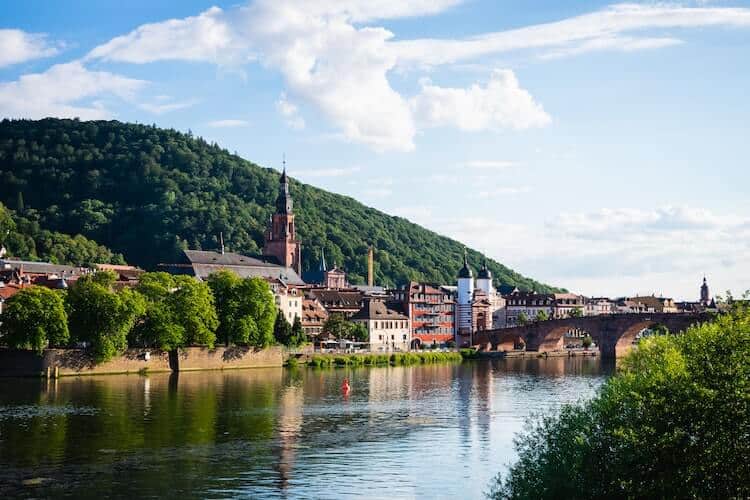 Can You Buy German Citizenship?
You cannot buy German citizenship, or any kind of citizenship elsewhere. However, there are citizenship by investment schemes that reward applicants with citizenship, provided that a qualifying investment is made. The German Investor Visa Program only gives a three-year temporary residence permit to main applicants and their immediate family members.
Nonetheless, the golden visa can be converted into a permanent residence after three years. Applicants can become naturalized citizens after six to eight years of living in Germany. To do this, they must have a clean criminal record, as well as solid knowledge of the German language in order to pass a German language test.
Frequently Asked Questions about Germany Residence by Investment
What is the Golden Visa in Germany?
Germany's investor visa scheme — otherwise known as the German Entrepreneurial Visa, or Self-Employment Visa — is a residence by investment initiative that grants foreign investors with temporary three-year residency in the country, in exchange for investing in a real estate project or business venture. Unlike other golden visas, the German golden visa is slightly more flexible than other Golden Visa schemes.
How to gain German citizenship?
You must hold your temporary permit for three years in the country, then apply for permanent residency. Afterwards, you can become a naturalized German citizen after legally residing in the country for six to eight years.
Can I get permanent residency?
You are absolutely eligible for permanent residency in Germany, provided that you live in the country for at least three years after placing an investment and maintaining it.
What is the German Residence Act?
The German residence act is a piece of legislation that contains provisions on the entry of foreigners into Germany, and their residence status in the country. The residence act governs the person's right to reside in Germany.
Why apply for German residence?
German residence offers the chance of a lifetime, in exchange for a qualifying investment in the nation. Successful applicants get to live, work and study in a strong-performing nation, with excellent living standards and an affordable health service.
Can I buy real estate in Germany and get the residence card?
Unfortunately, buying real estate as a route to the investment visa isn't permitted. Instead, you must invest in a development project, whereafter you get the opportunity to live in that property once it's completed.
Does Germany have a Golden Visa program?
Germany's Golden Visa program is unlike other Golden Visas across the world. Commonly referred to as the Investor Visa scheme, it permits qualifying entrepreneurs and business owners to receive temporary residence permits in exchange for a financial contribution in the German economy.
How much do I need to invest in Germany to get citizenship?
You cannot buy German citizenship, however, you can qualify for citizenship by naturalization after placing a substantial investment in Germany and living in the country for six to eight years.
Which country is giving Golden Visa?
Which European country has the best Golden Visa?
The best Golden Visa program in Europe is the Portuguese Golden Visa scheme. Not only is Portugal a fantastic place to live in, but the program offers several affordable investment routes, grants you residency rights rapidly, and qualifies you for Portuguese citizenship after five years of maintaining your investment.